This is a 7-day travel itinerary for the ultimate road trip through north-western Spain. It includes the best places to visit in Castile and Leon and a ton of useful tips!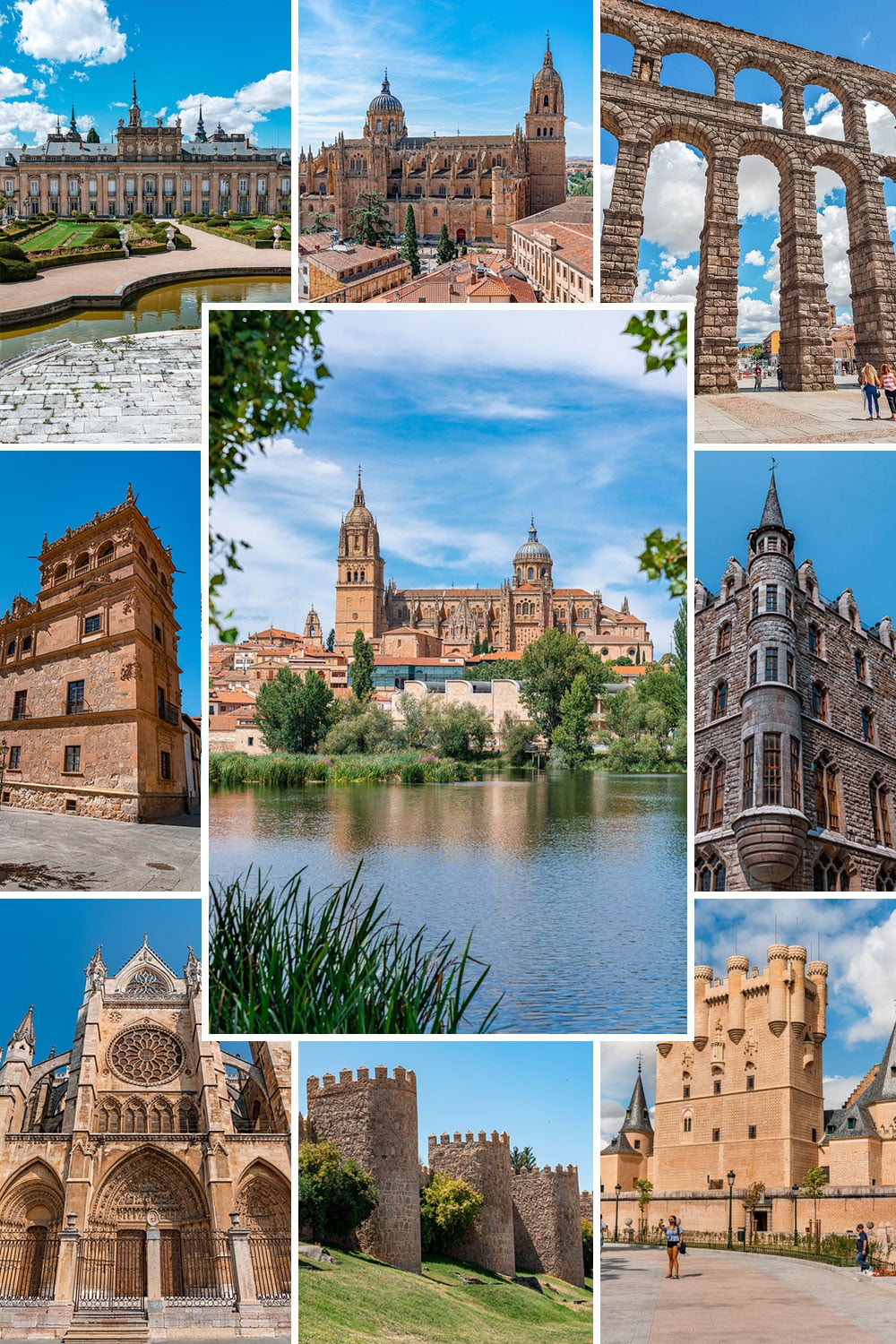 Planning a trip to Spain (or any new country for that matter) is not difficult but it can be overwhelming. You are going to visit a foreign country and you probably want to see as much as possible. So where to start? What tourist attractions should you see there?
First, you need to decide what area you would like to visit. Spain is large so you will need to pick a region. Today, I want to show you what to see in Castile and Leon, the largest region in Spain!
This travel itinerary will guide you through the cities and towns of north-western Spain, show you some hidden gems, and give you tips on accommodation, parking and opening hours.
Let's spend epic 7 days in Castile and Leon together!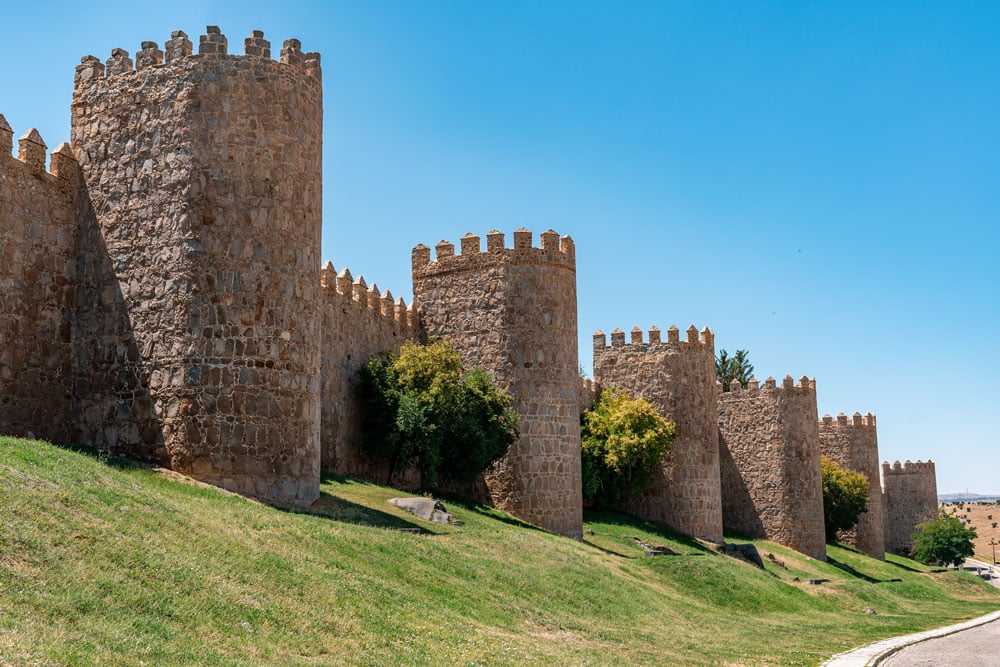 Day 1: Madrid – Avila – Salamanca
Rent a car in Madrid and head to Avila – the first stop on your Spain road trip itinerary. This city, located northwest of the Spanish capital is known for its well-preserved medieval walls that you can walk on. In the heart of the city, you will also find Avila Cathedral, a Gothic Roman Catholic church.
If you are getting hungry, take a break and enjoy a quick lunch in one of the restaurants nearby. After, hop in your car and make a quick stop at a viewpoint outside the city. From there you can take photos of the whole city including the thick walls with 88 semicircular towers. Hop in your car and head to the university city of Salamanca and check-in to your accommodation.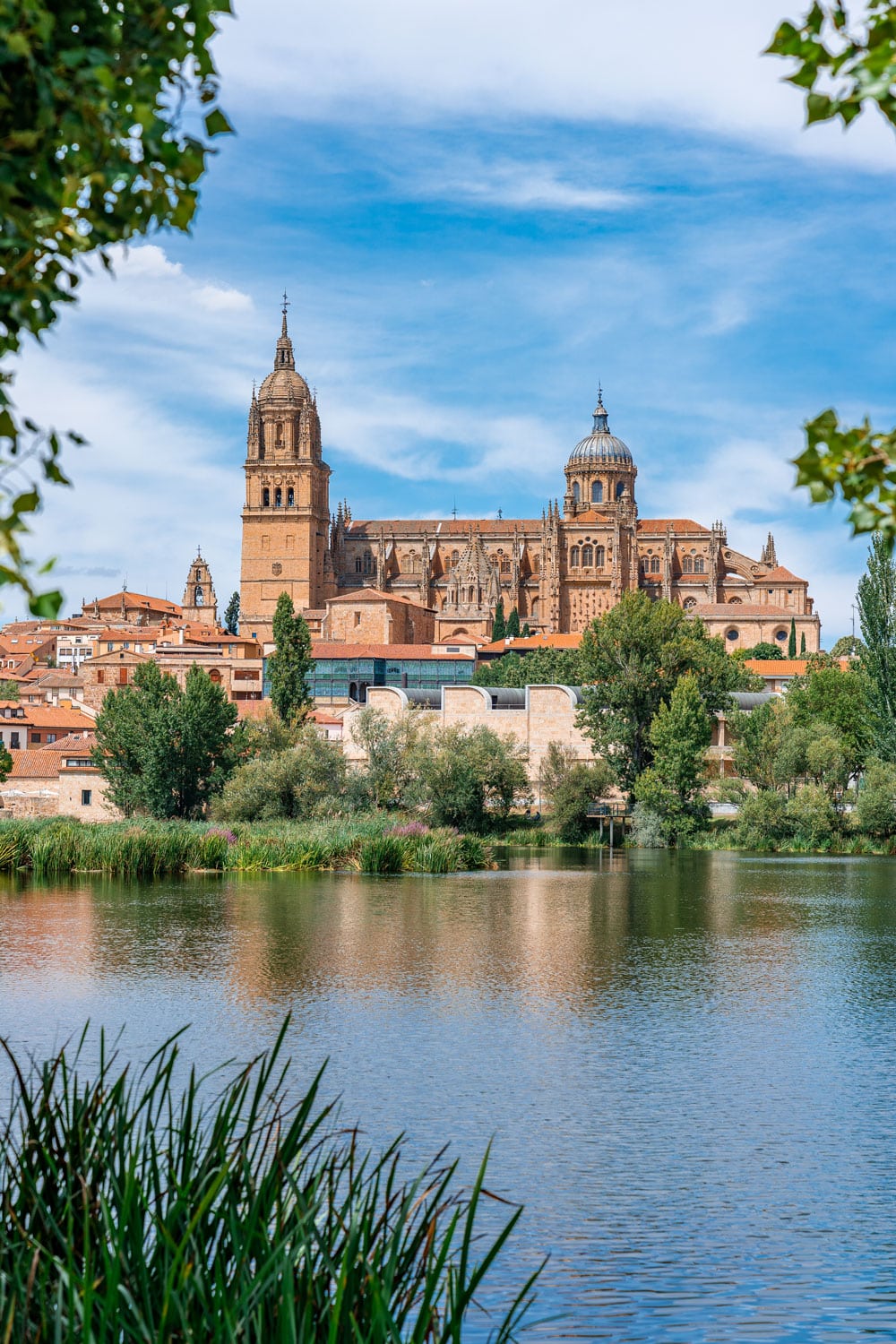 In the evening, have a stroll in the old town, take photos and find a place to have a nice dinner. Plaza Mayor – once a place where bullfights took place, is now full of restaurants. Slightly overpriced but if you are looking for a restaurant in the middle of the hustle and bustle, that's where you find it. After, why not take a night tour of the Ieronimos Tower and enjoy the city from above!
Day 2: Salamanca
Salamanca is the perfect city for sightseeing. Most places of interest are close to one another so you should have a relaxing day exploring this city in daylight. I have a post with all things to see in Salamanca if you are not sure where to go. I recommend visiting the Salamanca Cathedrals first thing in the morning as they are the most beautiful of all the places and it would be a shame if for some reason you couldn't see their interior.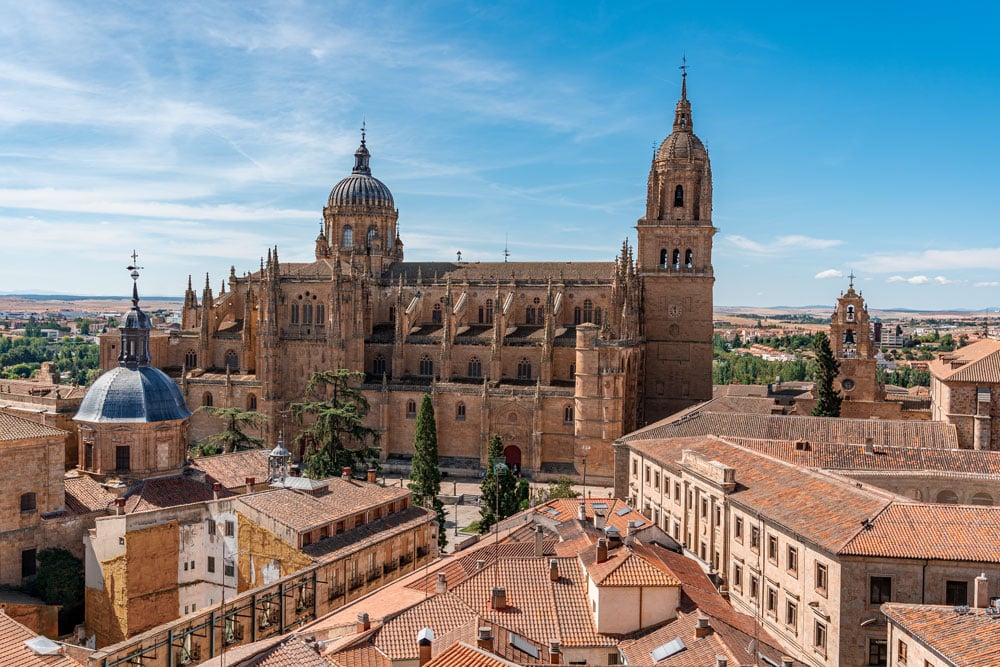 If you are after views, climb the tower of the Clerecia, if you like to see some more historic buildings from the inside, then add the Palacio de Monterrey to your itinerary. Classic car lovers might like to visit the Car Museum and art lovers the Casa Lis Art Nouveau and Art Deco Museum.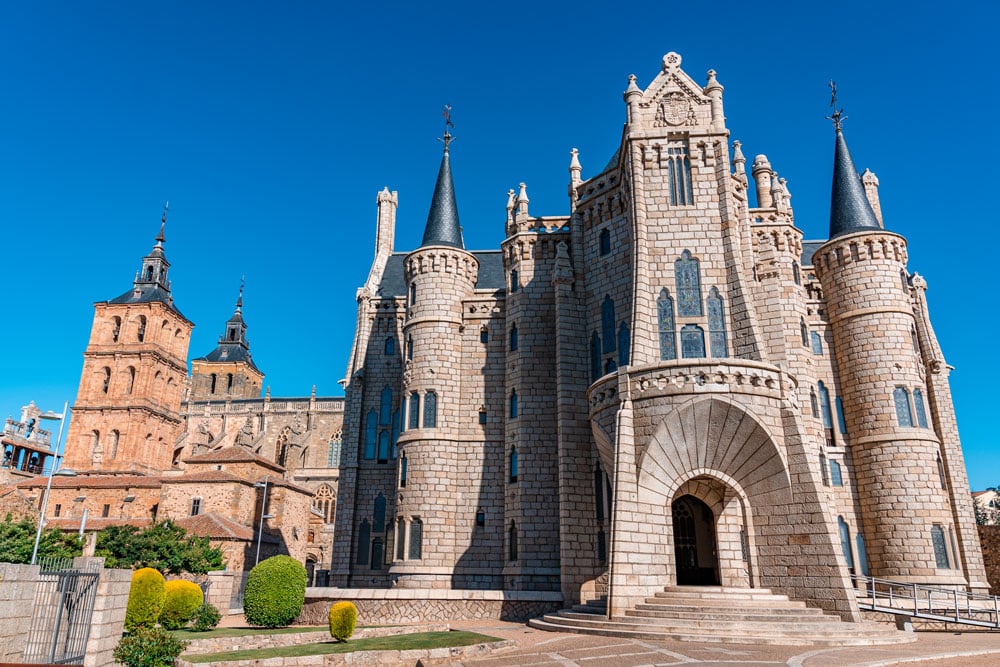 Day 3: Salamanca – Astorga – Leon
Leave your accommodation early in the morning and drive towards Astorga. If you arrive before 10 am you should be able to park at the Aparcamiento de Melgar, a free public car park.
From there, it's a short walk to the Palace of Gaudi and the Astorga Cathedral. The Episcopal Palace was built at the end of the 19th century by Antonio Gaudi, the famous architect who also designed the Sagrada Familia Basilica in Barcelona.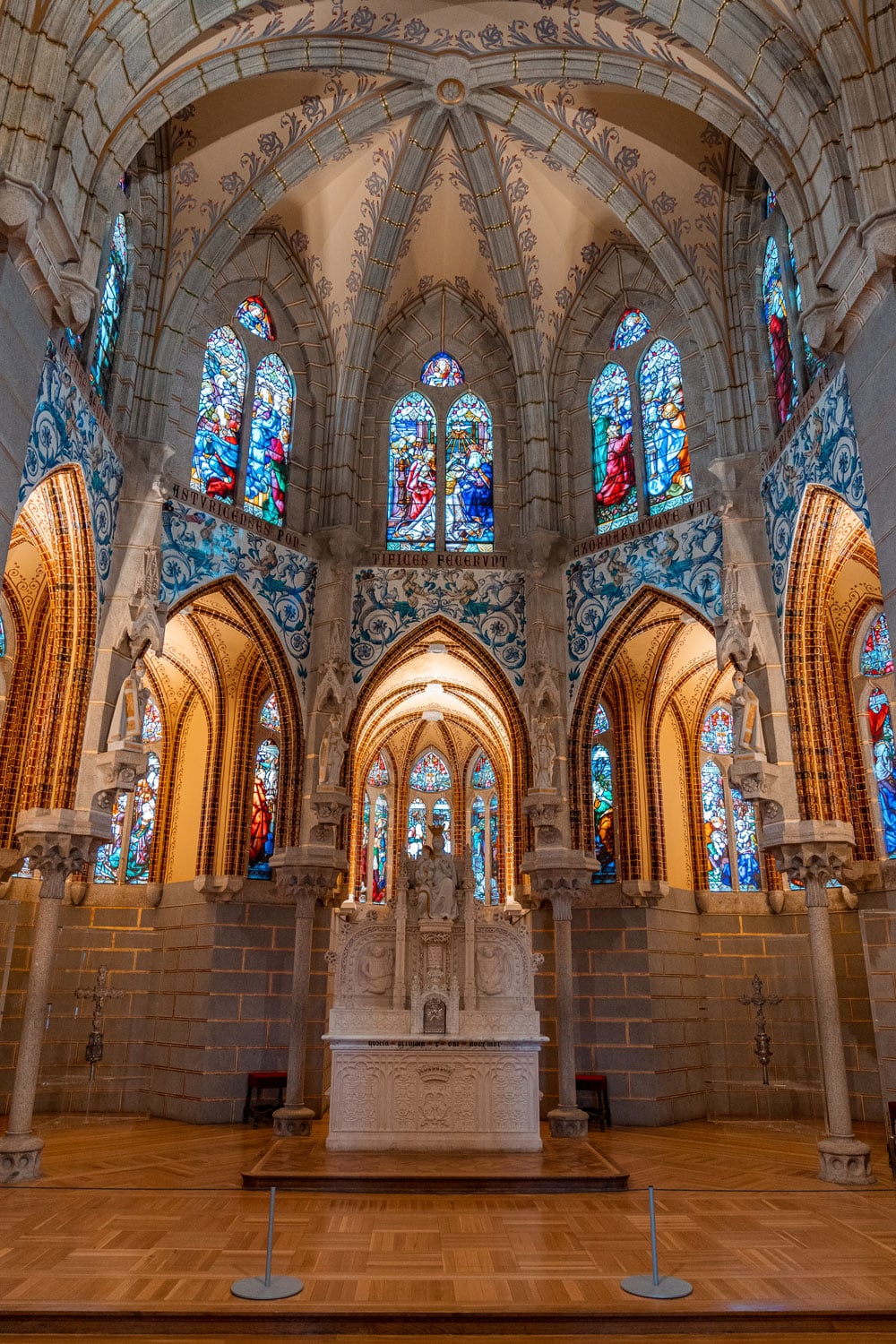 Sit down for a quick bite at one of the restaurants or skip lunch and head northwest to Leon where you stay a night.
Tip: Both places close for a siesta at 2 pm so don't leave the visit to the last minute!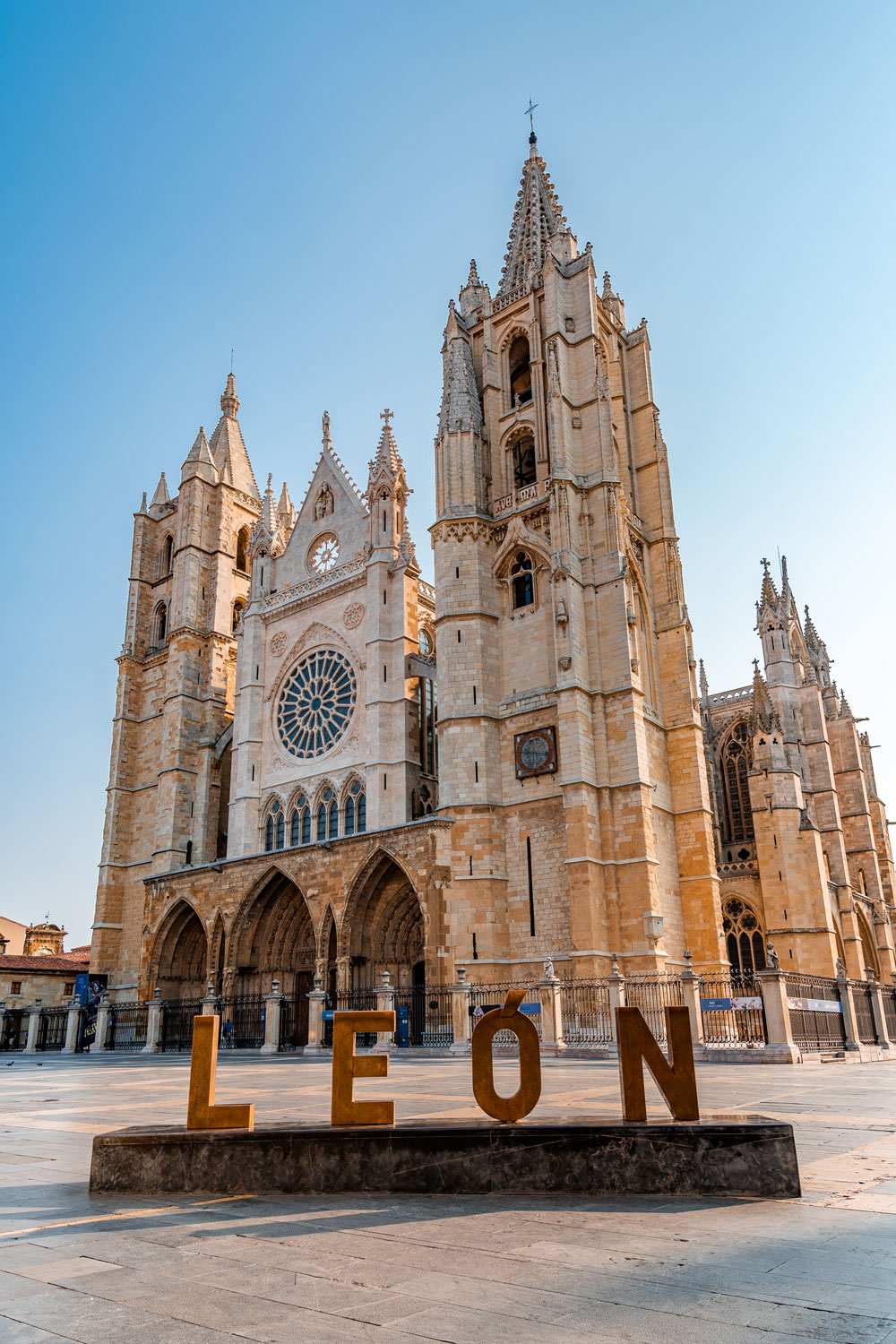 Day 4: Leon
Leon is one of the must-visit cities in Castile and Leon. I dare to say that its Cathedral is one of the most beautiful cathedrals in Spain (if not in Europe).
You will be blown away by the vast amount of stained glass windows and by the craftsmanship, you can see on the outside as well as on the inside. The historic city of Leon is quite compact so with a bit of planning you can cover all the sites in a day.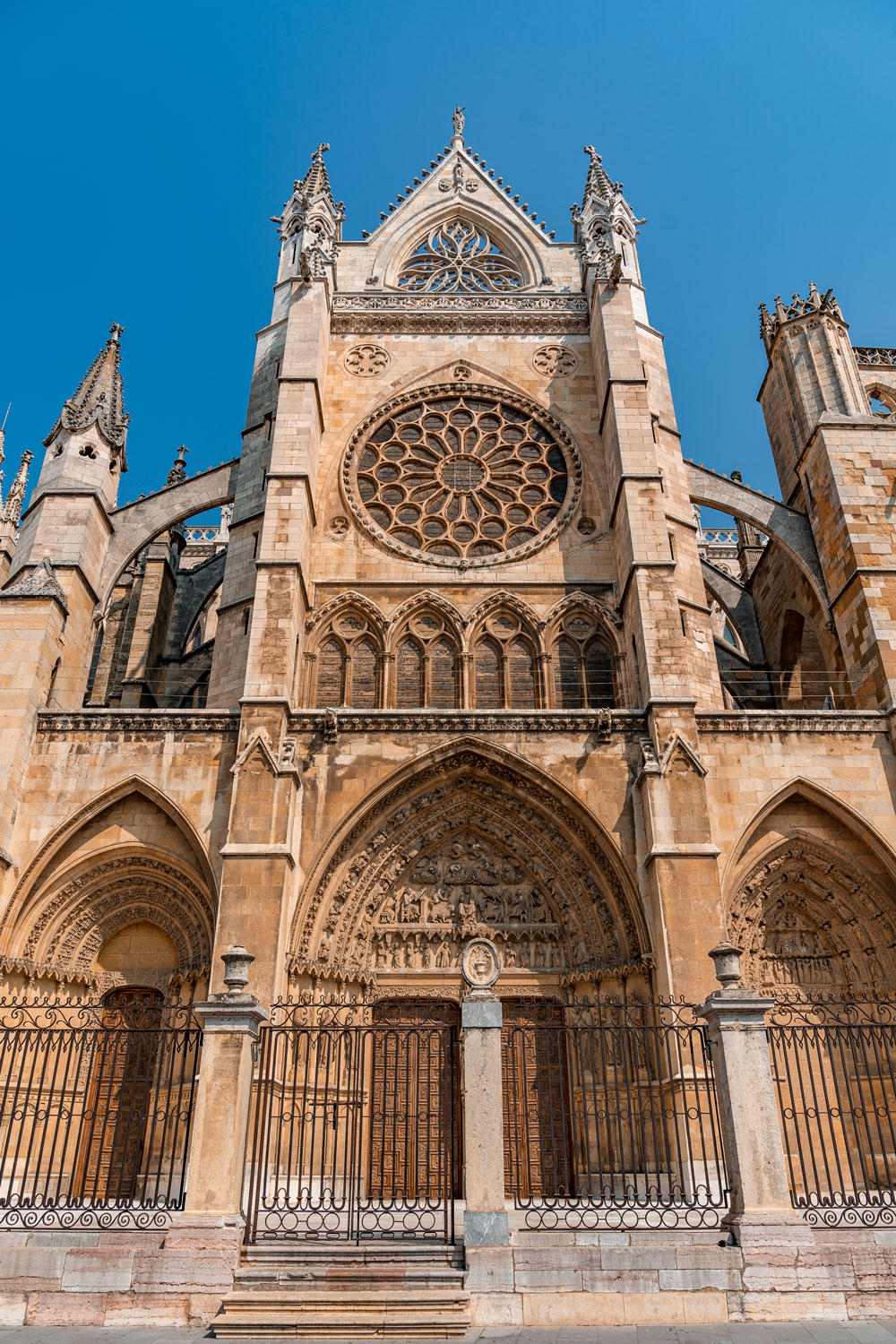 If not sure where to start, simply follow my Leon travel itinerary! It will help you organize your day.
Tip: Architecture lovers should not miss a visit to Casa Botines – another building designed by Gaudi.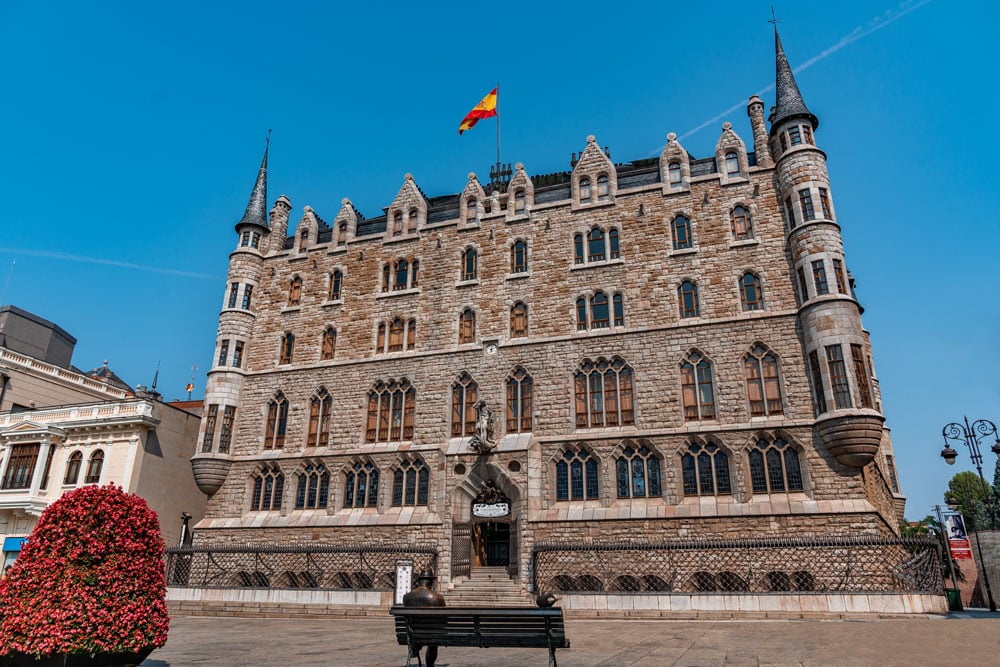 Day 5: Leon – Burgos – Segovia
Pack your bags and hit the road again. Drive east to the city of Burgos. If you are early enough, you will find empty parking spots near the Arco San Esteban and along the Calle San Esteban street (free of charge)!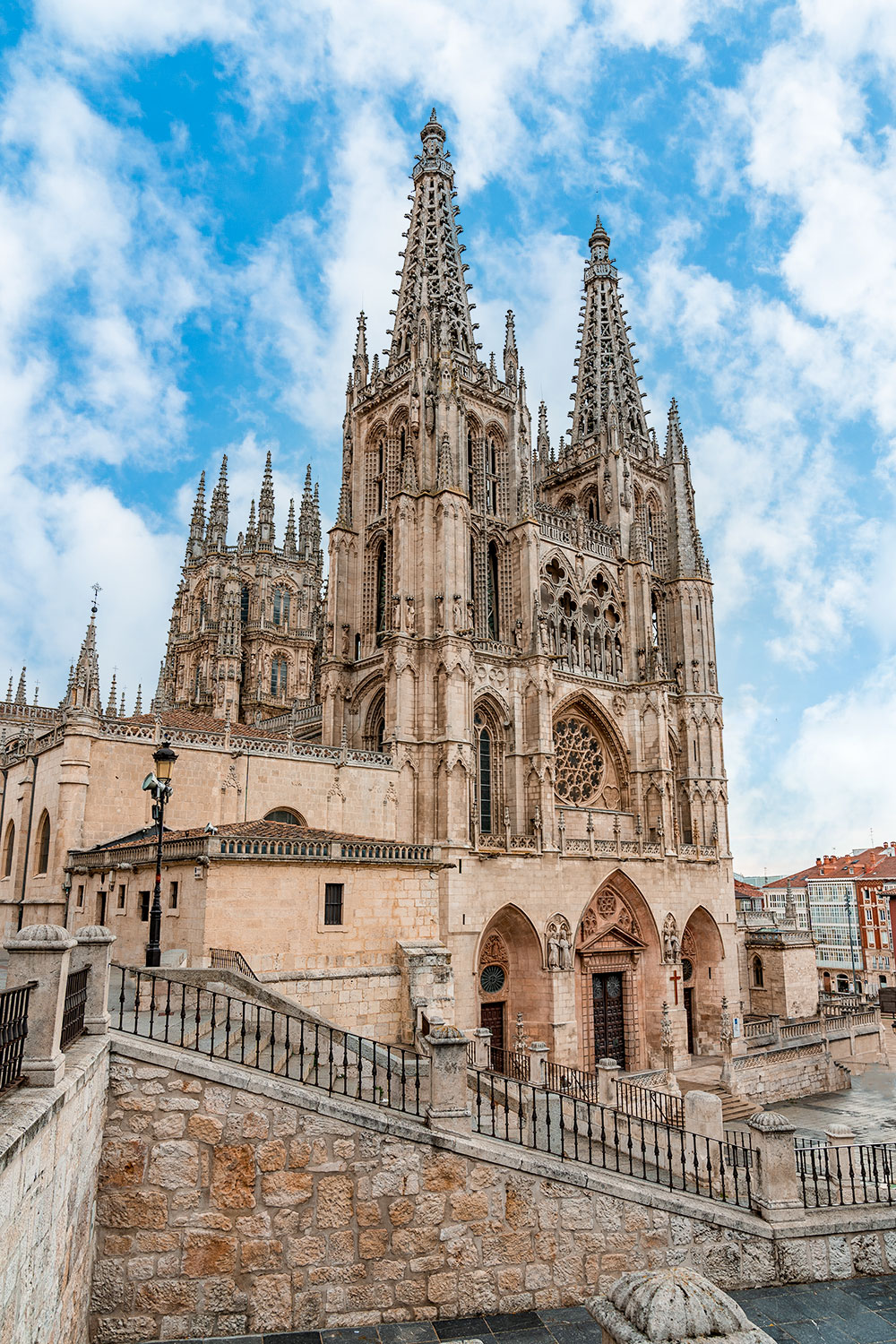 A visit to this Spanish city must start with the famous Burgos Cathedral. After, take a few photos in front of the Arch of Santa Maria (Arco de Santa Maria), visit the Monasterio de Santa Maria la Real de Las Huelgas (monastery), or climb up to the castle.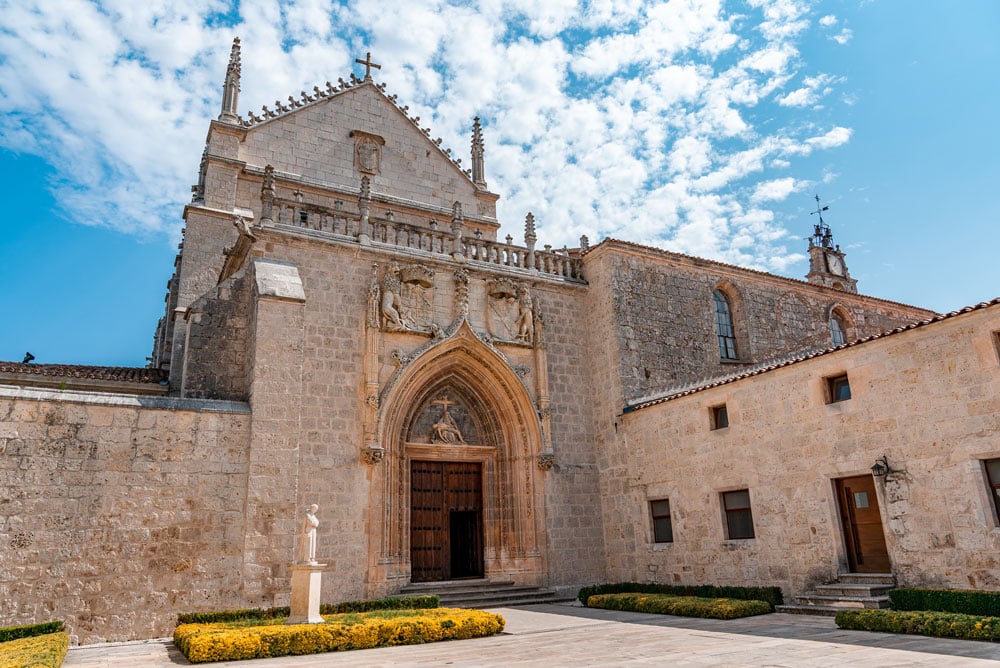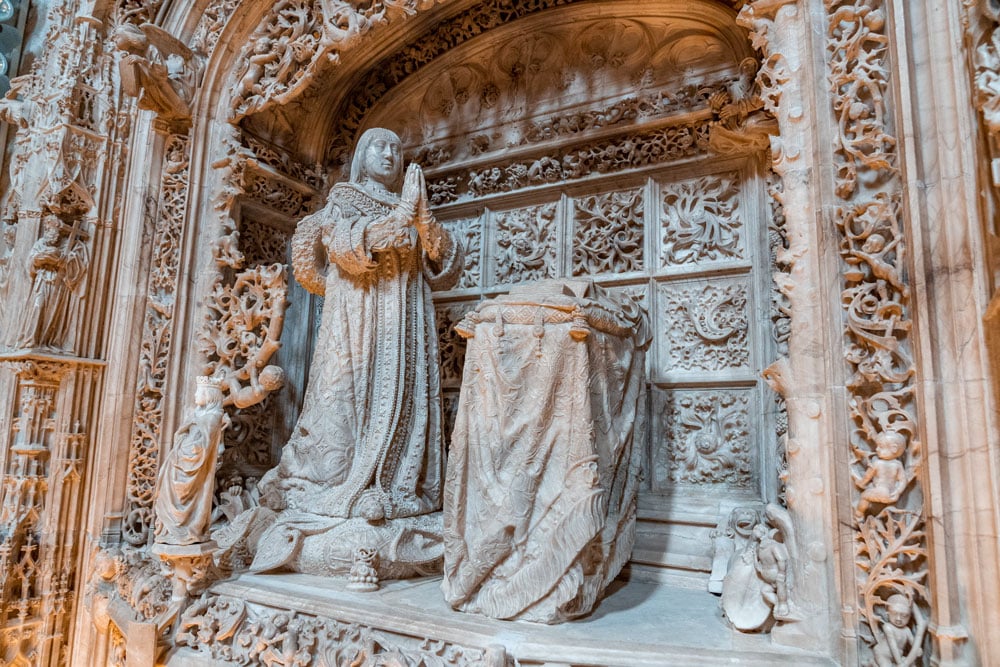 When you have finished sightseeing in the city, check out Cartuja de Miraflores – a monastery, where monks live. This is free of charge but you can support them by buying some of their products like handmade soaps, candles, or ointments. Hop in the car and drive towards Segovia. Check-in to your accommodation.
Tip: Book the tickets to the cathedral online to avoid queuing outside the ticket office! Then, simply walk up the stairs to Puerta de Sarmental to get in.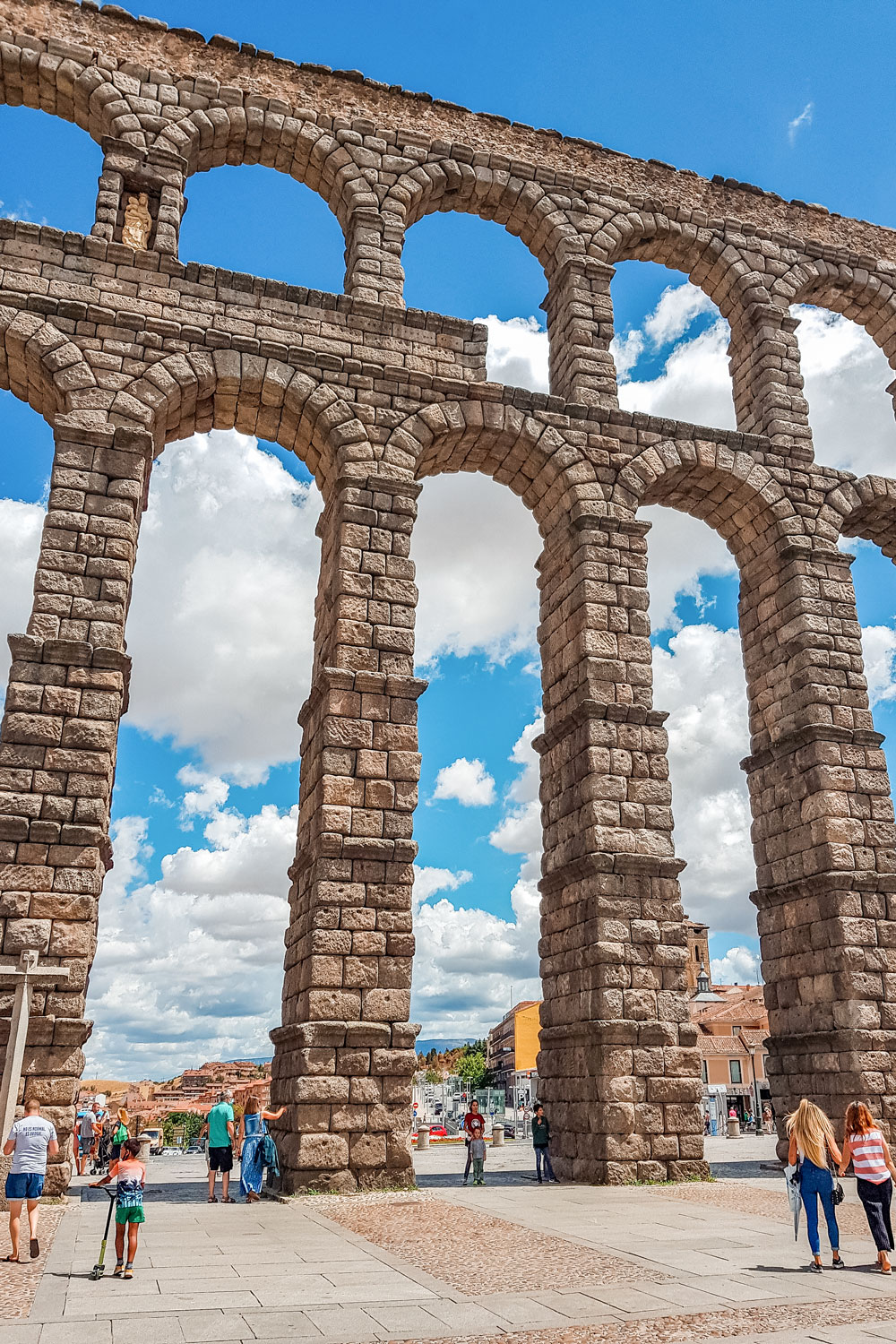 Day 6: Segovia – Riofrio – La Granja
Start your day at Segovia's aqueduct, and make your way to Alcazar de Segovia, a Disney-like castle at the opposite end of the city. On the way, take photos of Casa de Los Picos, a house with over 600 granite points (Picos in Spanish); stop at some of the shops selling handmade and local products, visit Segovia Cathedral or find a place to enjoy a quick bite.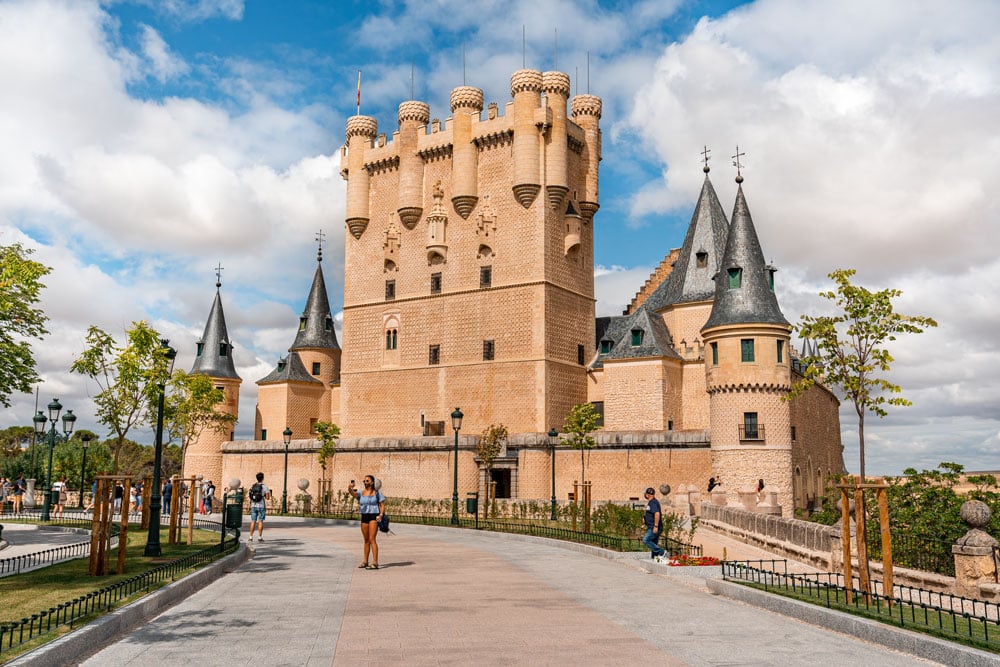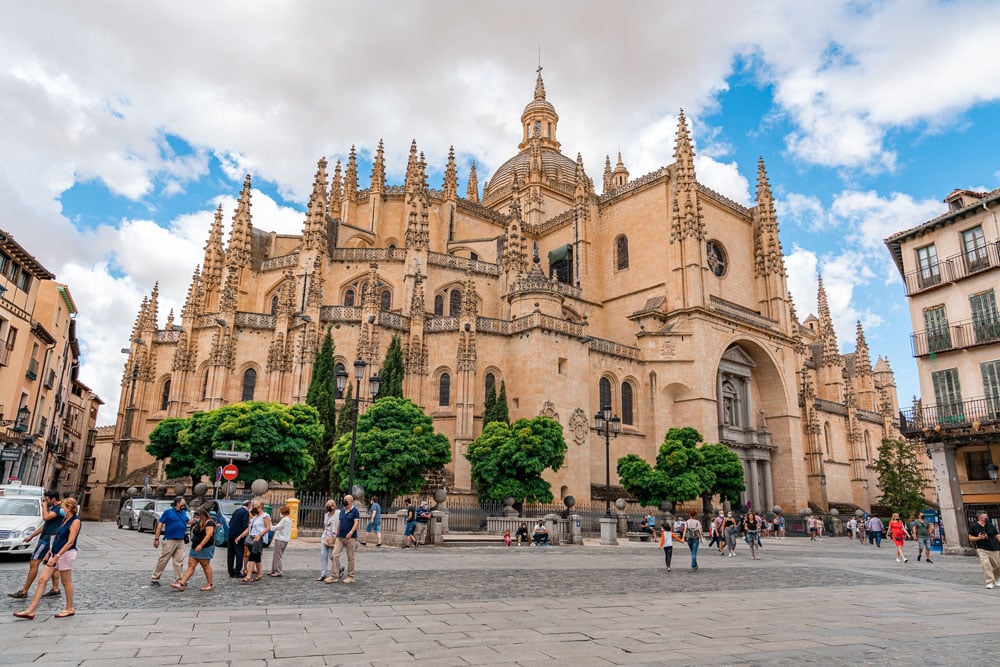 If you like to "pack" as much as you can into your road trip through Castile and Leon region, then make sure to visit the La Granja Palace as well as Riofrio Palace. Both are located only a stone's throw away from Segovia, plus they both have reasonable-priced tickets!
Tip: Segovia is known for its suckling pig so why not give it a try.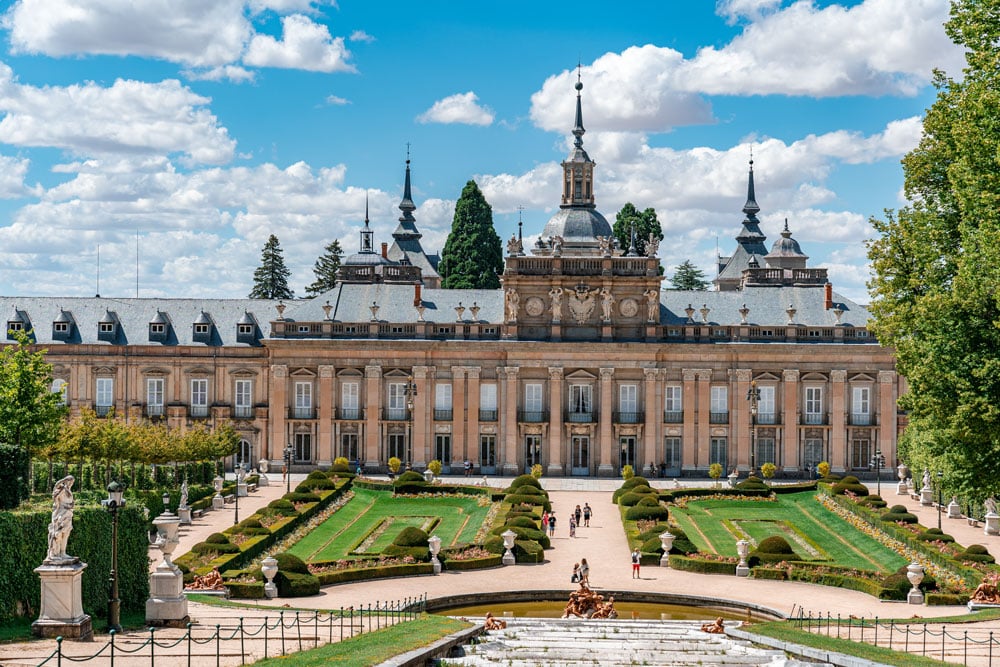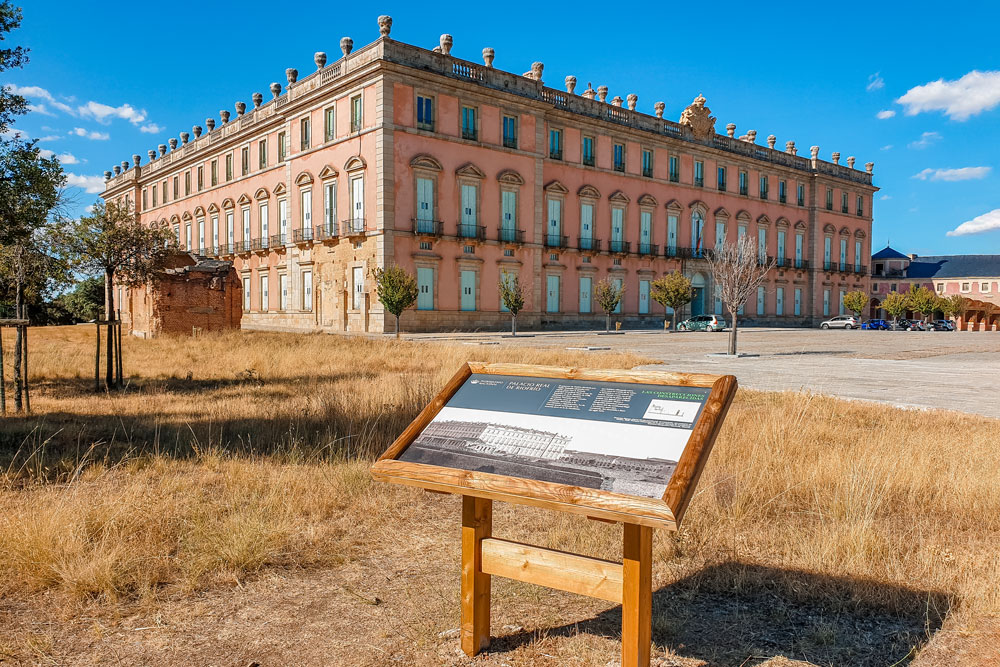 Day 7: Segovia – Madrid
This is your last day on your epic Castile and Leon itinerary so I hope you had a great time driving through Northern Spain. Make your way back to Madrid and return your car.
If you have some more hours or perhaps an extra day or two, enjoy them as much as you can. Madrid has a lot to offer.
Tip 1: Don't miss Mercado de San Miguel, a food market full of traditional and not-so-traditional tapas, drinks, and bocadillos!
Tip 2: There are also many day trips from Madrid – some of them you can easily do on your own while others are best booked with a tour company. If this is more your thing, you should look into it.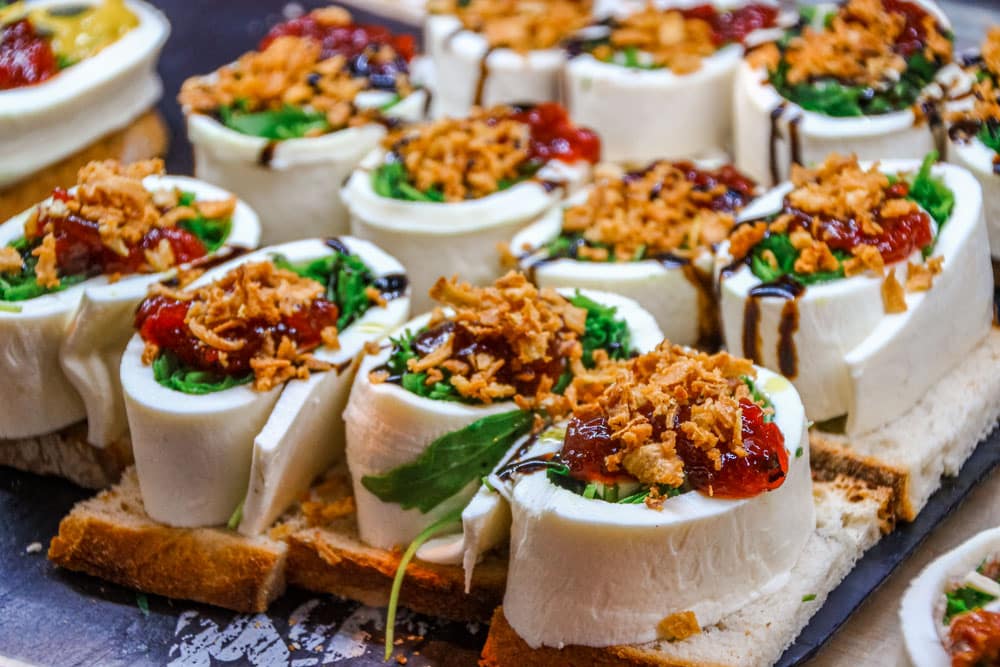 Travel pro tips for planning a road trip in Spain
Find accommodation that is located close to the historic center of each city you are planning on staying in. This might be slightly more expensive but it will be worth it in the end. Most Castile and Leon cities are compact and you won't need to use public transport to move around. Everything is easily doable on foot!
Make sure to double-check what the parking situation is. booking.com or Airbnb often don't provide 100% reliable information so contact the properties in advance and ask them. There is no point in booking an expensive place in the heart of the city if you cannot park anywhere nearby.
Rent a small car! It will be worth it! Many places offer garage parking but the spaces are very tight and often it takes a lot of time to maneuver your vehicle in the tiny space provided.
Travel light! Nothing is more annoying than dragging 2 suitcases through some cobbled street or up to 3-4 flights of stairs (if you rent a room in the center of a city, chances are there is no lift). There are always places you can buy things in case you forget something. Why not leave your favorite shower gel at home and buy a local handmade soap instead? Or, pack fewer T-shirts and grab one at your location instead of a souvenir!
Plan your trip off-season. I can tell you at least 5 reasons why to avoid traveling to Spain in August (or summer for that matter) and high prices are one of them.
No matter what others tell you, do your own research. I find this quite important, especially when you are going to (or want to) follow a specific itinerary. You will probably want to see as much as you can in a short period of time so you don't want to have any unexpected "surprises". Things like closed sites or changed opening hours happen from time to time.
Tip: Don't rely on the opening hours provided by internet search! They are not always accurate. For that reason, check the official website of the site you would like to visit.
This 7-Day Castile and Leon itinerary can be easily adjusted to your needs. You can try and do speedy sightseeing and visit more places in the evening (many sites are open until 8 pm, some even later – depending on the season though) which could save you some time.
You should be able to shave one day off of this itinerary (i.e. You could drive to Madrid on Day 6, in the evening and stay the night there).
Safe travels!