The Cathedral of Leon is one of the most beautiful Gothic Cathedrals in Spain. With its 1800 square meters (19300 square feet) of stained glass windows, it is a beauty to look at!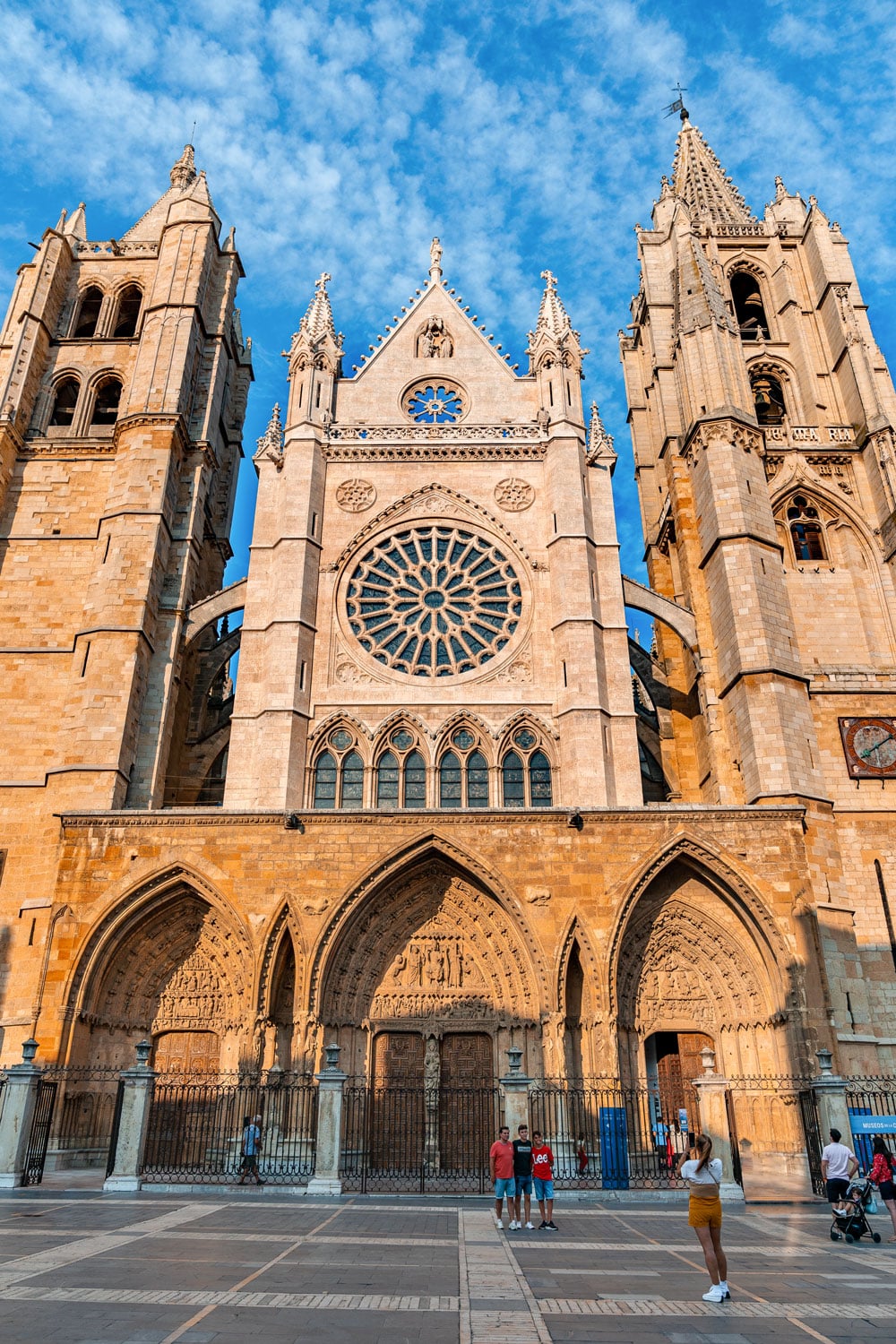 This complete guide to Leon Cathedral contains all you need to know before you plan your visit. From history to its location, opening hours, up-to-date ticket prices, and most importantly insider pro tips.
Also known as Santa Maria de Leon Catedral, The House of Light, or the Pulchra Leonina (The Leonese Beauty), this stunning example of Spanish Gothic architecture is a must-visit place when in the city of Leon.
Located 3.5 hours north-west of Madrid (the capital of Spain) by car it would make the perfect stop on your road trip through Spain.
Or, if planning to walk to Santiago de Compostela, you might like to know that the Cathedral of Leon is an important stop on The Way of St. James pilgrimage route.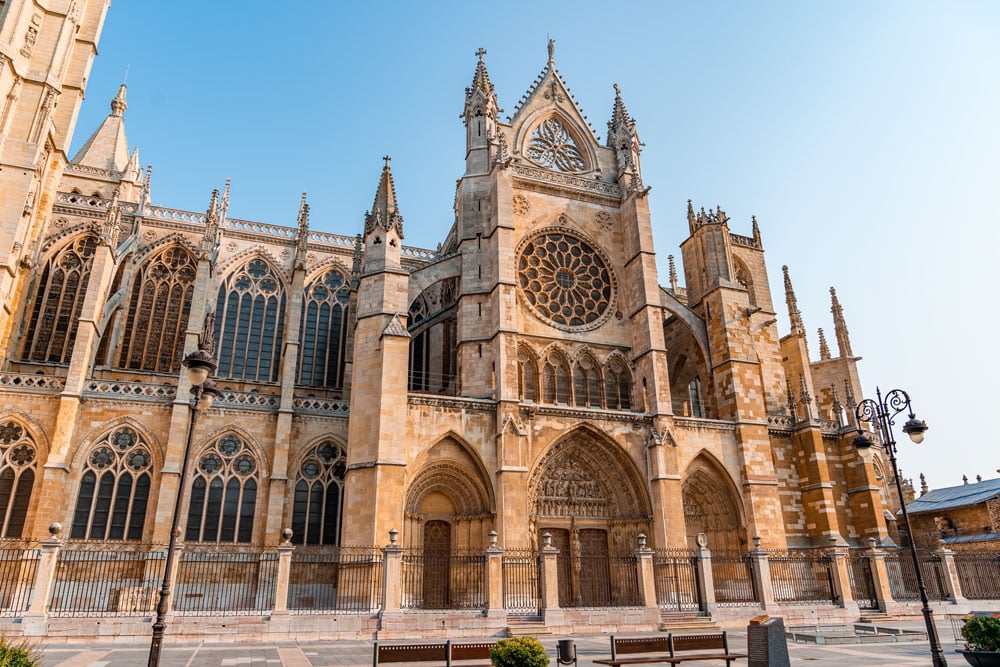 A bit of history:
Once Roman baths, later a palace that King Ordono II converted into the first cathedral after that Princess Teresa Urraca of Navarre built a second cathedral in a Romanesque style. The work on the third cathedral in the Gothic style that we can see today began at the beginning of the 13th century.
Over time, the cathedral underwent many changes and restorations due to poor engineering and the use of cheap stone. At some point, it looked like the whole structure might collapse.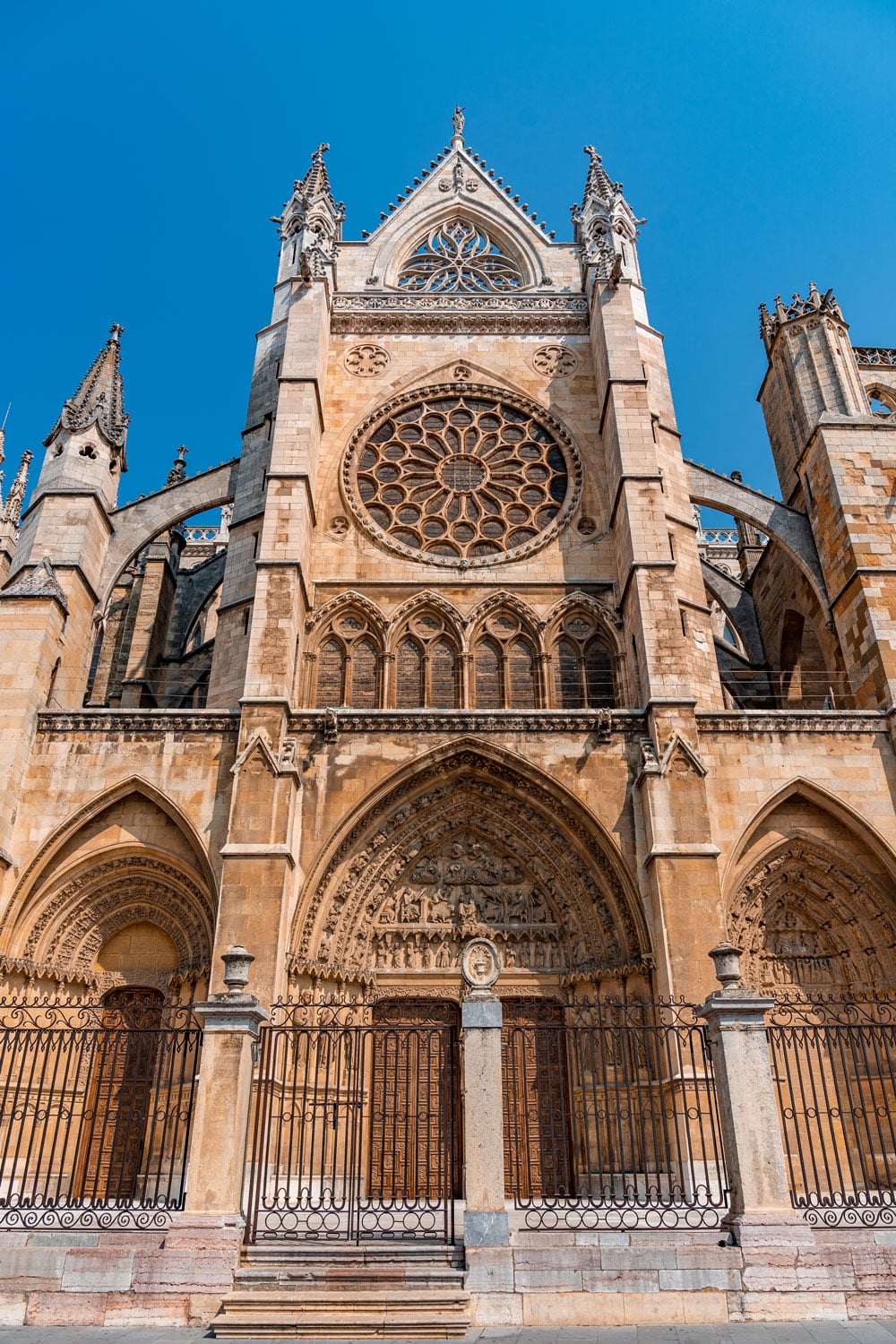 However, a large restoration in the 19th century (at that time it was one of the most complex restorations in the world) finally fixed all the issues and stabilized the building thanks to Matias Lavina and Juan de Madrazo.
Later on, most of the well-preserved stain-glass windows were placed back and the missing ones were restored. Finally, in 1901 Santa Maria de Leon Cathedral opened to the public again.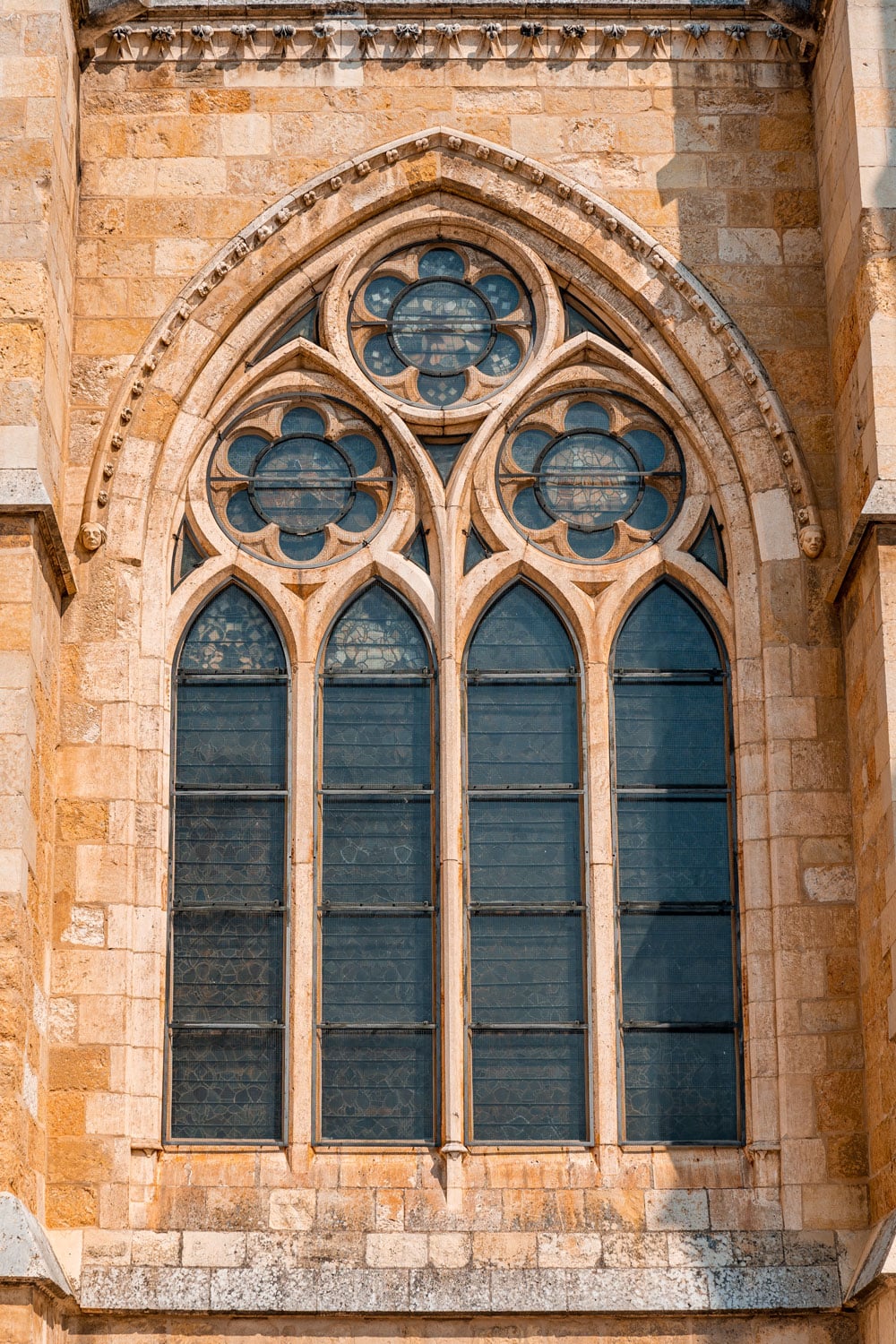 Where is it located?
The main entrance is from The Plaza Regla Square, which is also the entrance to the ticket office. There are at least 5 streets that will bring you there, depending on where you are coming from.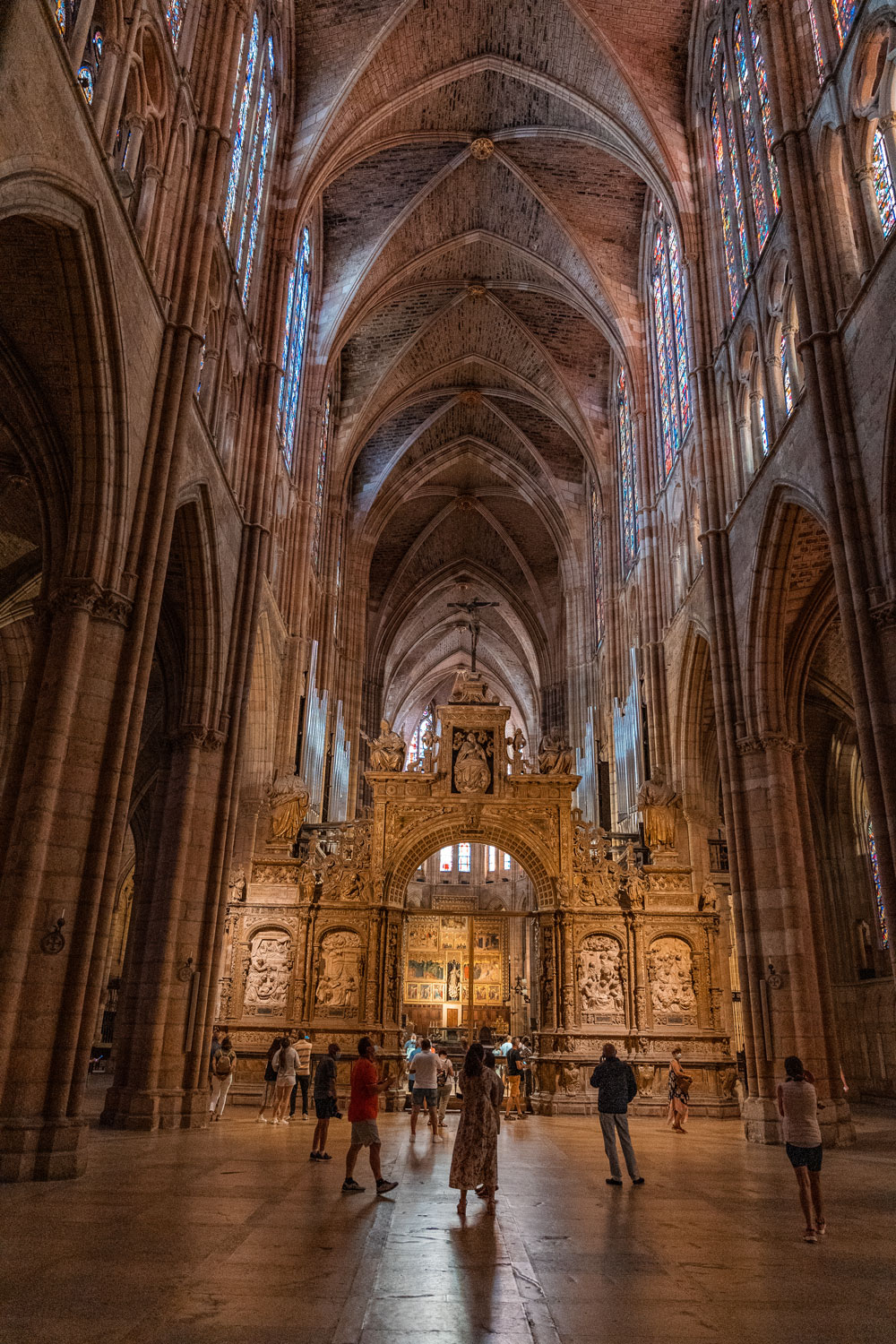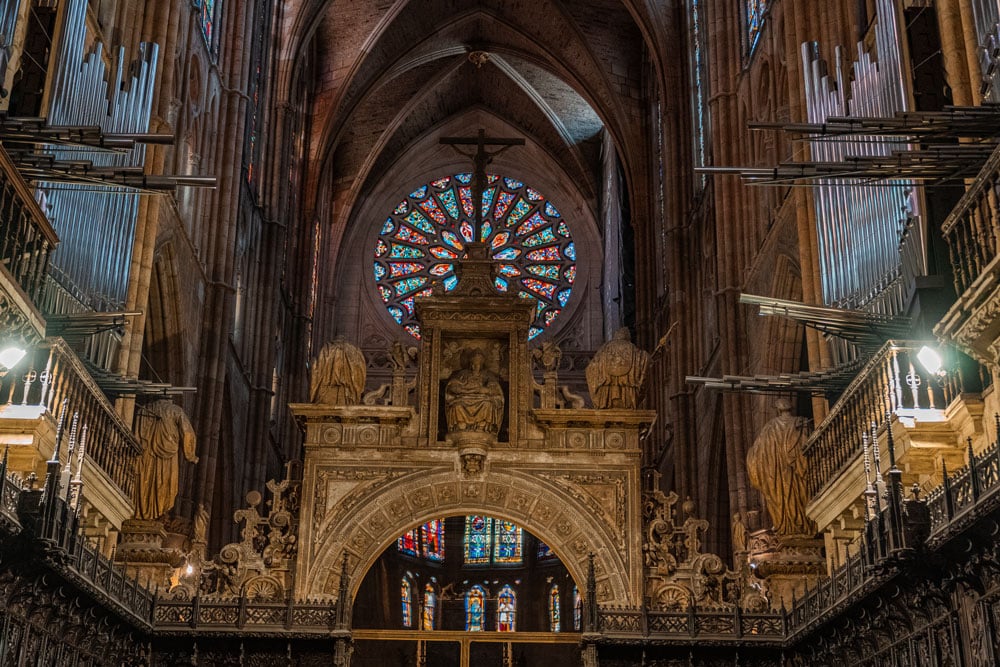 How much is the ticket?
An adult ticket costs 7 euros, students and senior citizens pay a reduced rate of 5 euros, and kids under 12 years of age go for free (they must be accompanied by an adult).
These are up-to-date prices for the year 2023.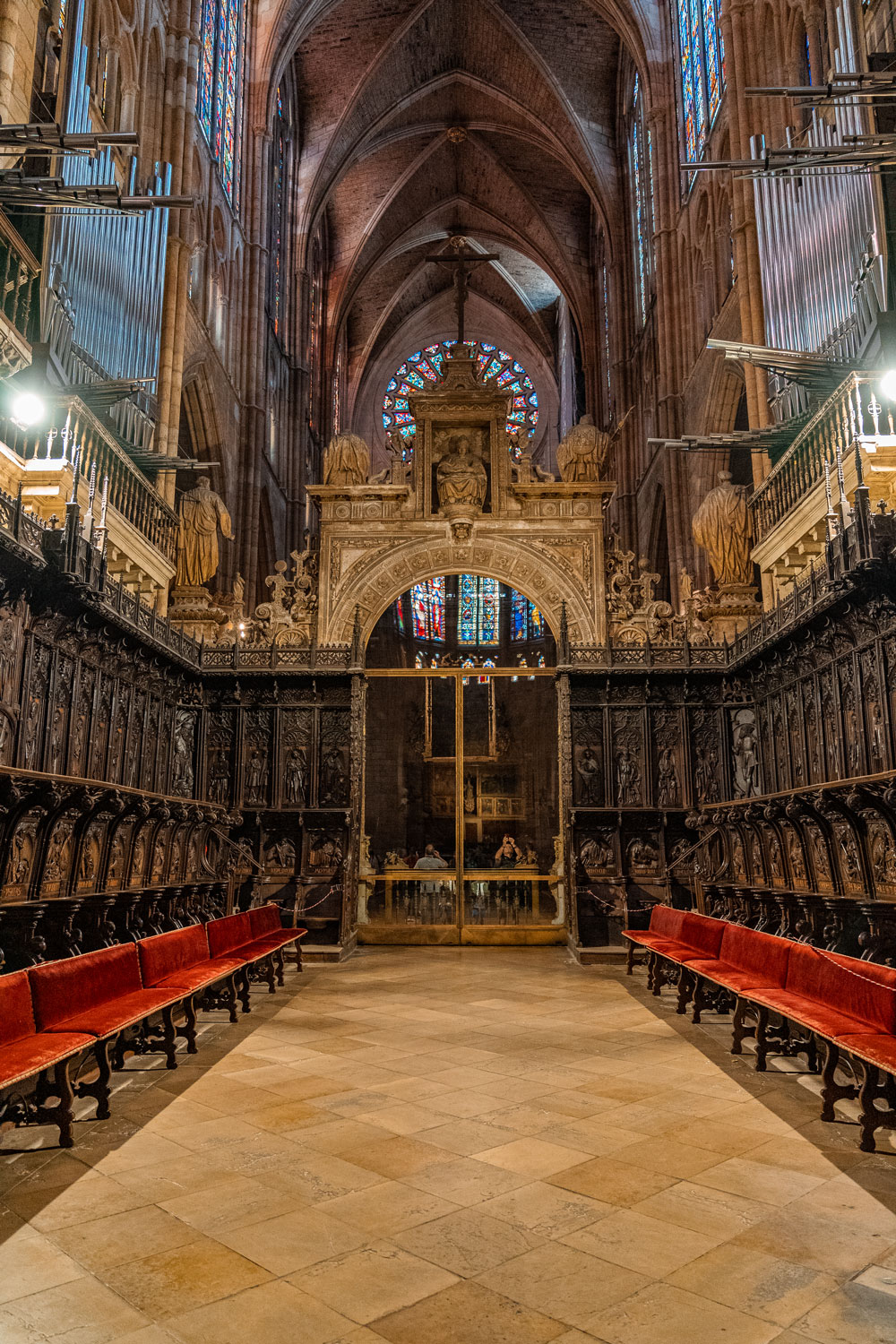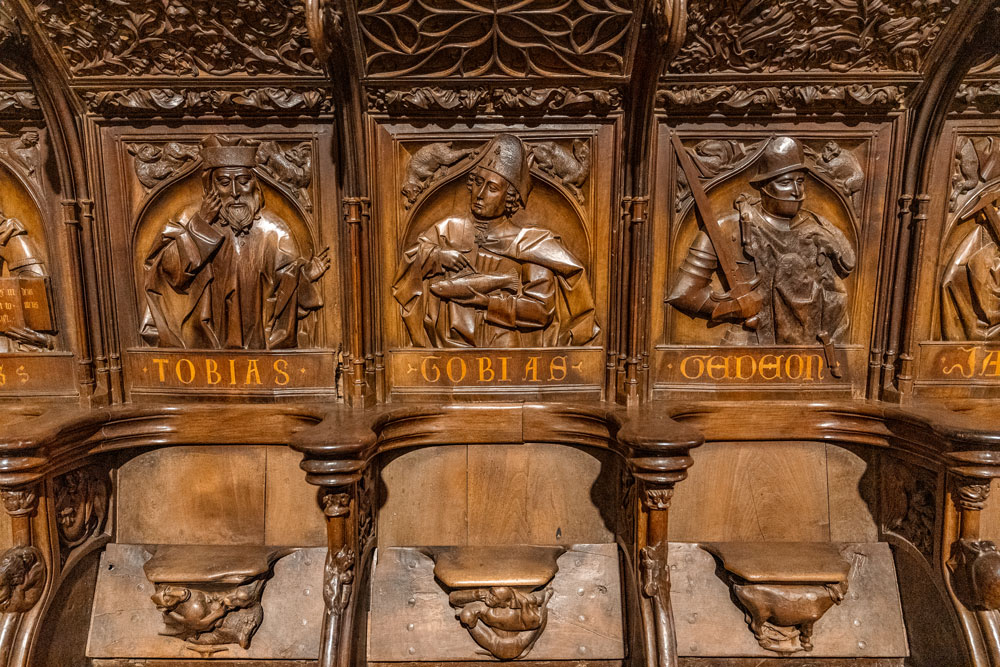 What is the best time to visit?
If you can, avoid visiting during the busiest time which is summer, specifically August when most Spaniards go on vacation.
As for the times, early morning (9:30 am) is the perfect time to allow you to fully enjoy the visit and have time to visit other places of interest in Leon before they close for a few hours.
How much time do I need?
We spent there about 45 minutes, taking a ton of photos and listening to the audio guide. You can do a quicker or a slower visit though.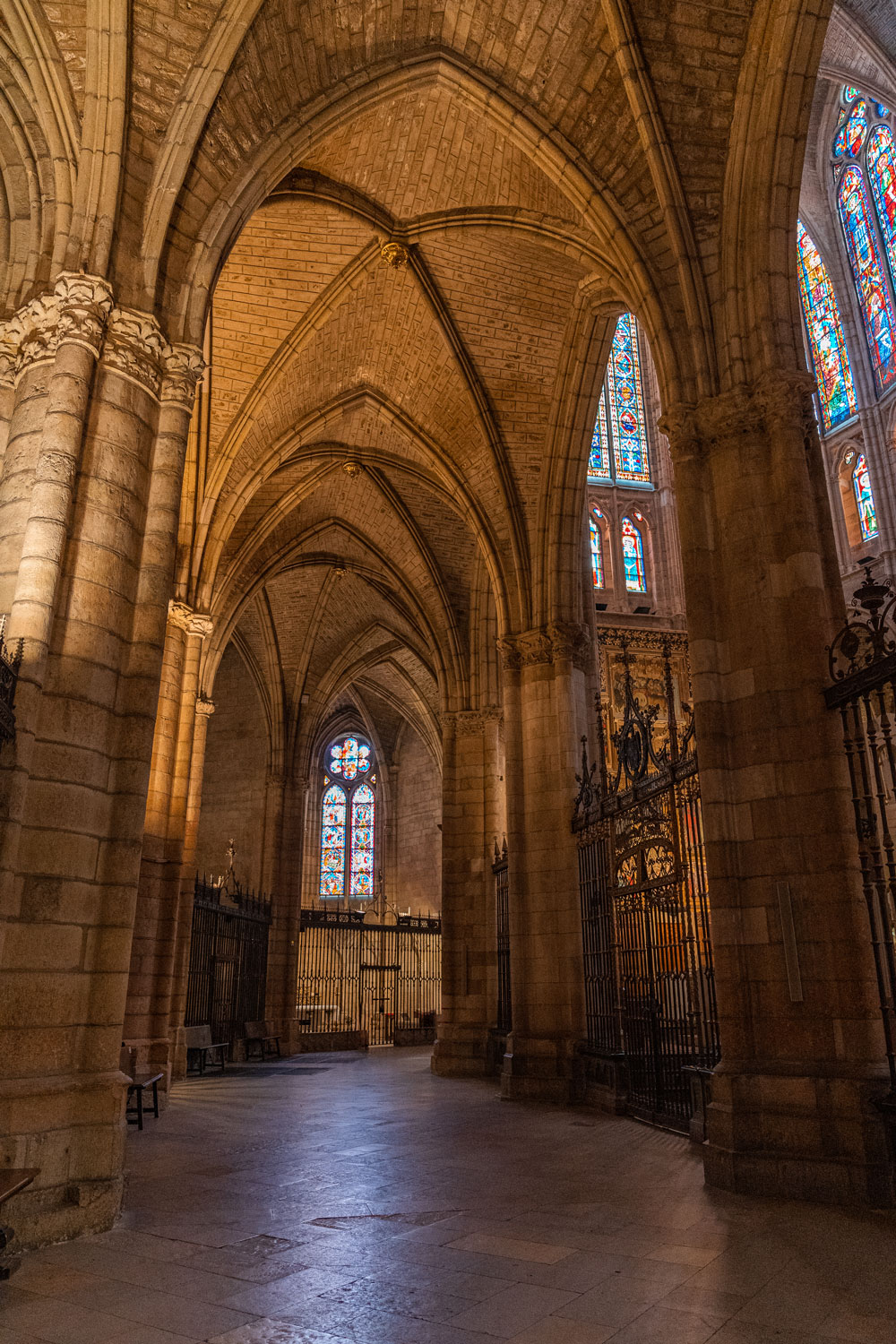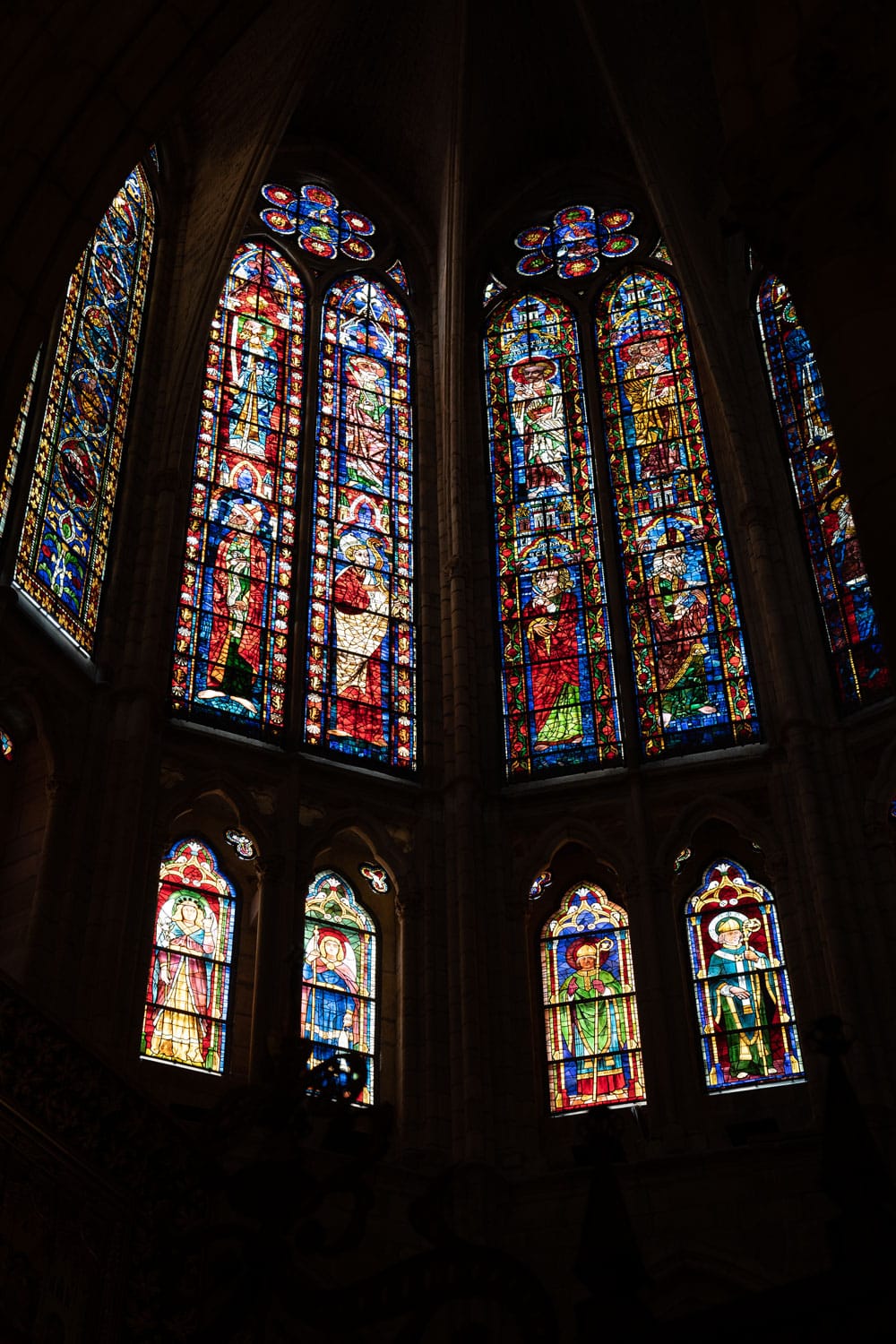 Is this a self-guided tour?
Yes, it is. Once you bought your tickets, right before entering the cathedral itself there is a person on your left that checks your ticket.
They should point you to a Q-code which you can scan and get the audioguide to your mobile. The guide is in English and there is also a kid's version.
Pro Tip: Bring your own headphones as they don't provide any!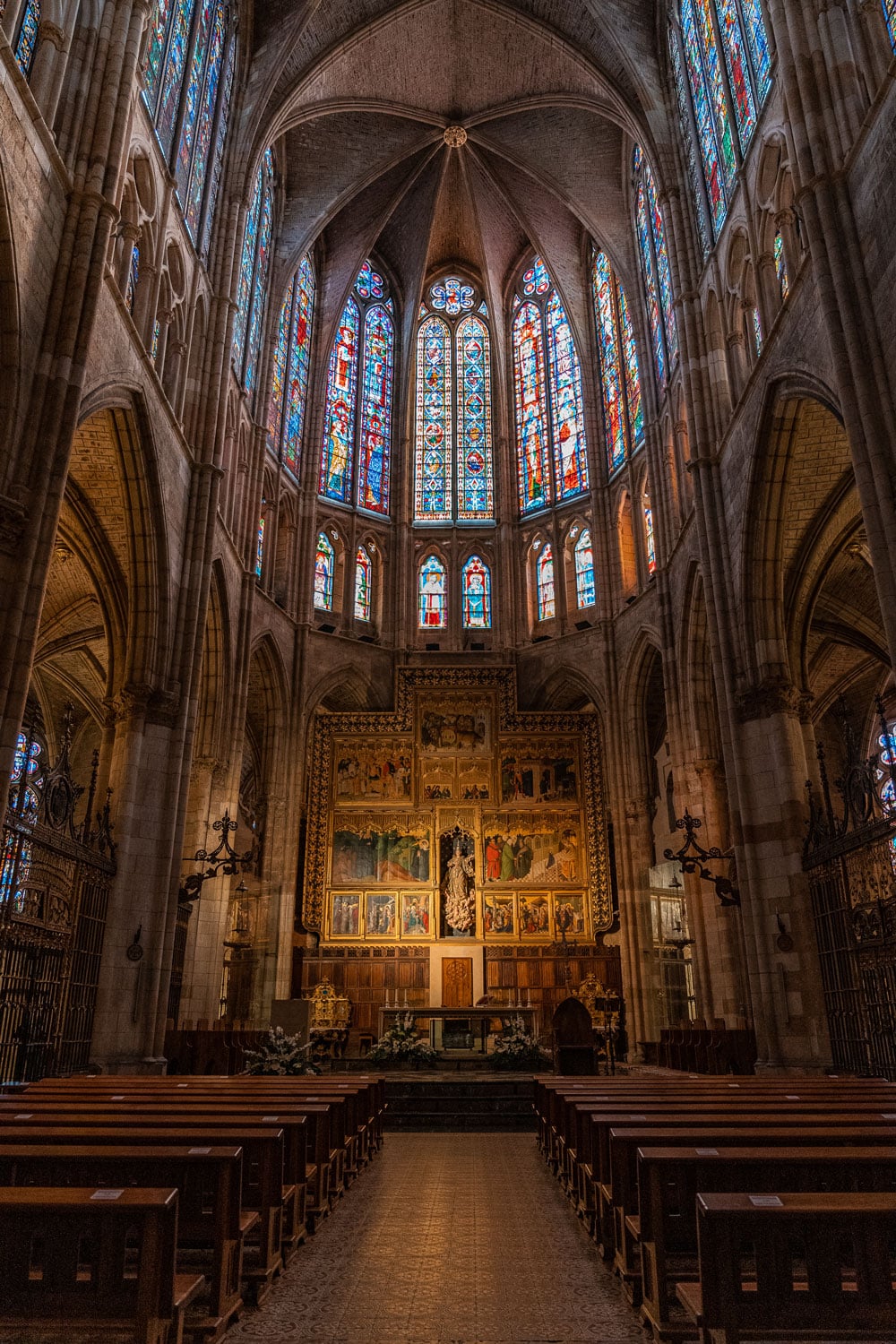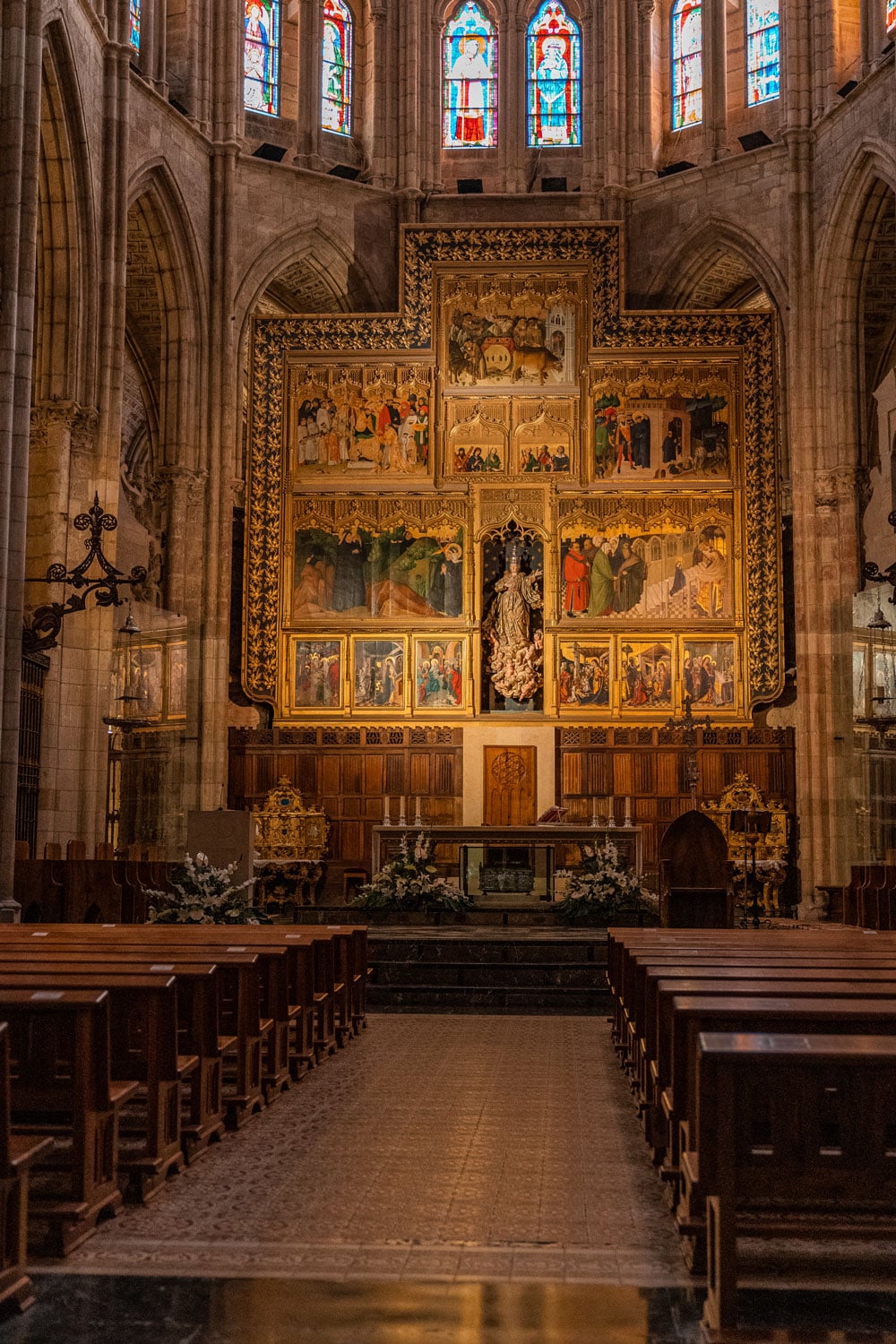 Do you recommend visiting the Cathedral of Leon?
Absolutely! We both unanimously agreed that it is a must-visit when in the area! And if not, but thinking of doing a few day trips from Madrid, then think about this city as well.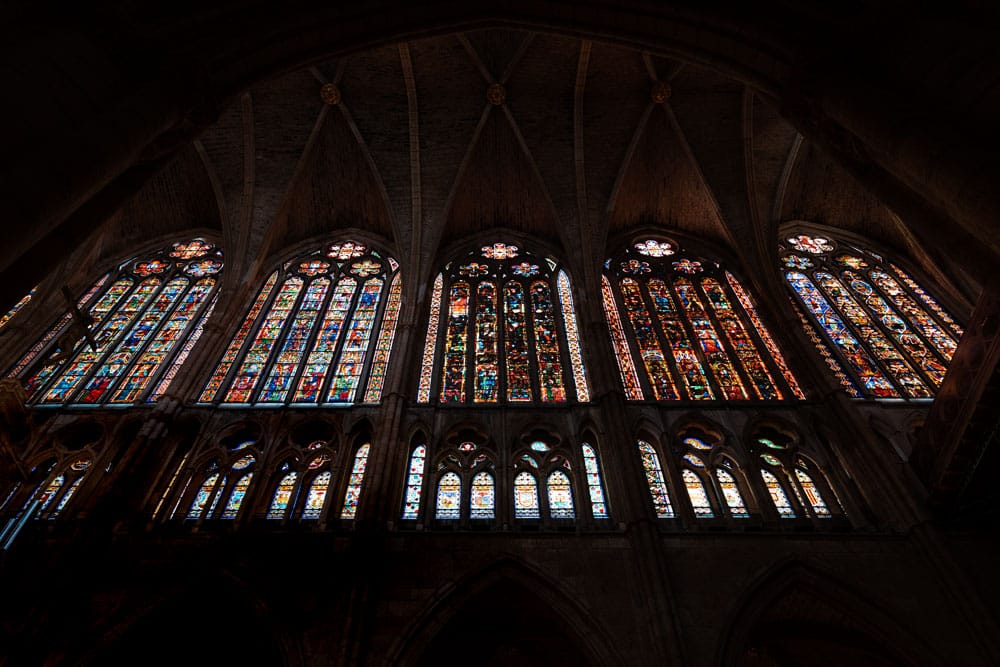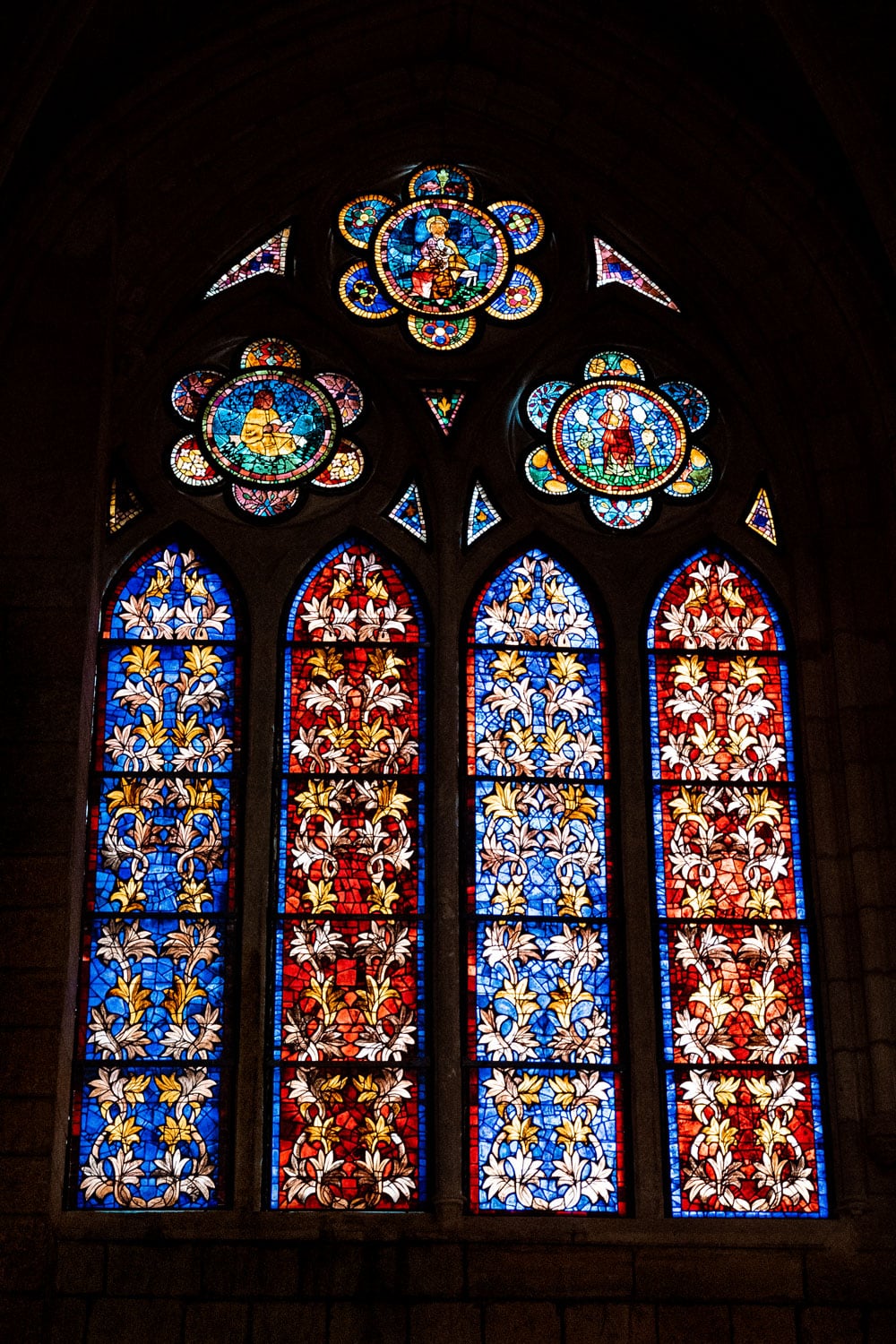 Know before you go
Leon Cathedral is accessible by wheelchairs and has also some text in Braille.
Last visit to the museum is 1 hour before the closing time.
Opening times vary so it is best to check their official website of the Catedral before you plan your trip to Leon.
Please note that the cathedral is closed during the Spanish siesta (afternoon break) so keep this in mind to avoid any misunderstanding when planning your trip (refer to the opening hours).
Pro Travel Tip: I highly recommend combining the visit with the Cathedral Museum. Though there is no text in English, it has a beautiful collection of religious items that you might not see anywhere else.
Note: To enter the museum you need to get out of the cathedral and turn right behind its corner where you will see a door. If you show them your cathedral ticket, you pay a reduced rate!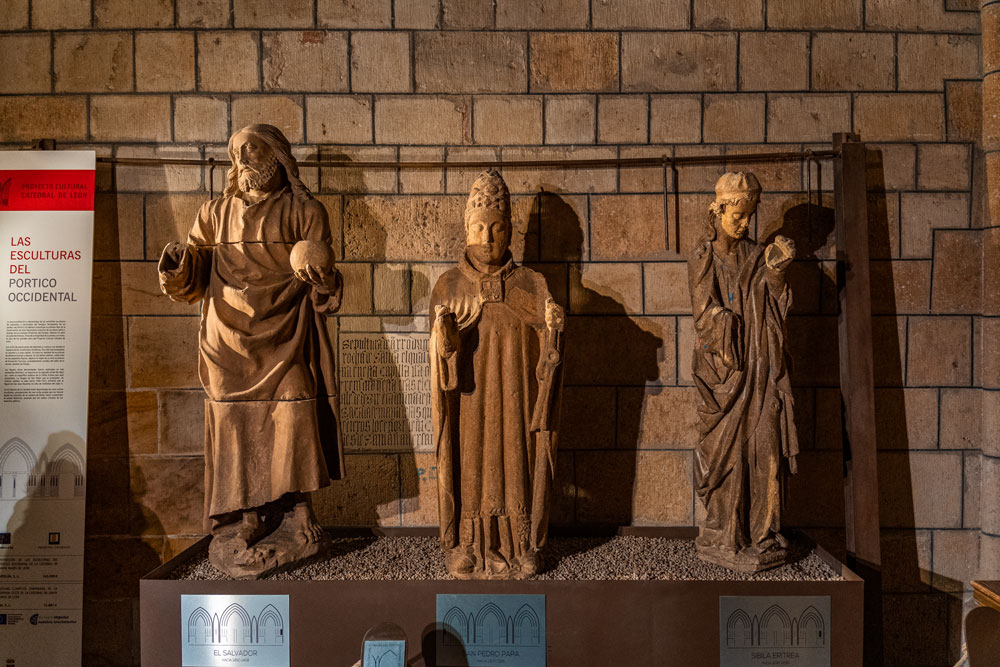 Our experience and opinion:
Leon Cathedral is without a doubt one of the most beautiful cathedrals in Spain (all together with the ones in Burgos, Salamanca, and Toledo). We were pleasantly surprised by the reasonable price of the entrance ticket. We have visited many places when traveling through Spain so I can say that it is well worth it!
For its size, it is hard to capture on camera how big and beautiful it really is. In fact, the pictures don't do it justice and you can only fully understand once you are there yourself.
It truly is a work of art and we are all blessed that we are still being able to see monuments like this, hundreds of years after they were built.
What do you think? Would you like to visit this place when in Spain?
Safe travels!