Explore Spain outside Madrid and Barcelona and add the Salamanca Cathedrals to your travel itinerary! Situated in the Castile and Leon region, these beautiful structures are well worth the visit.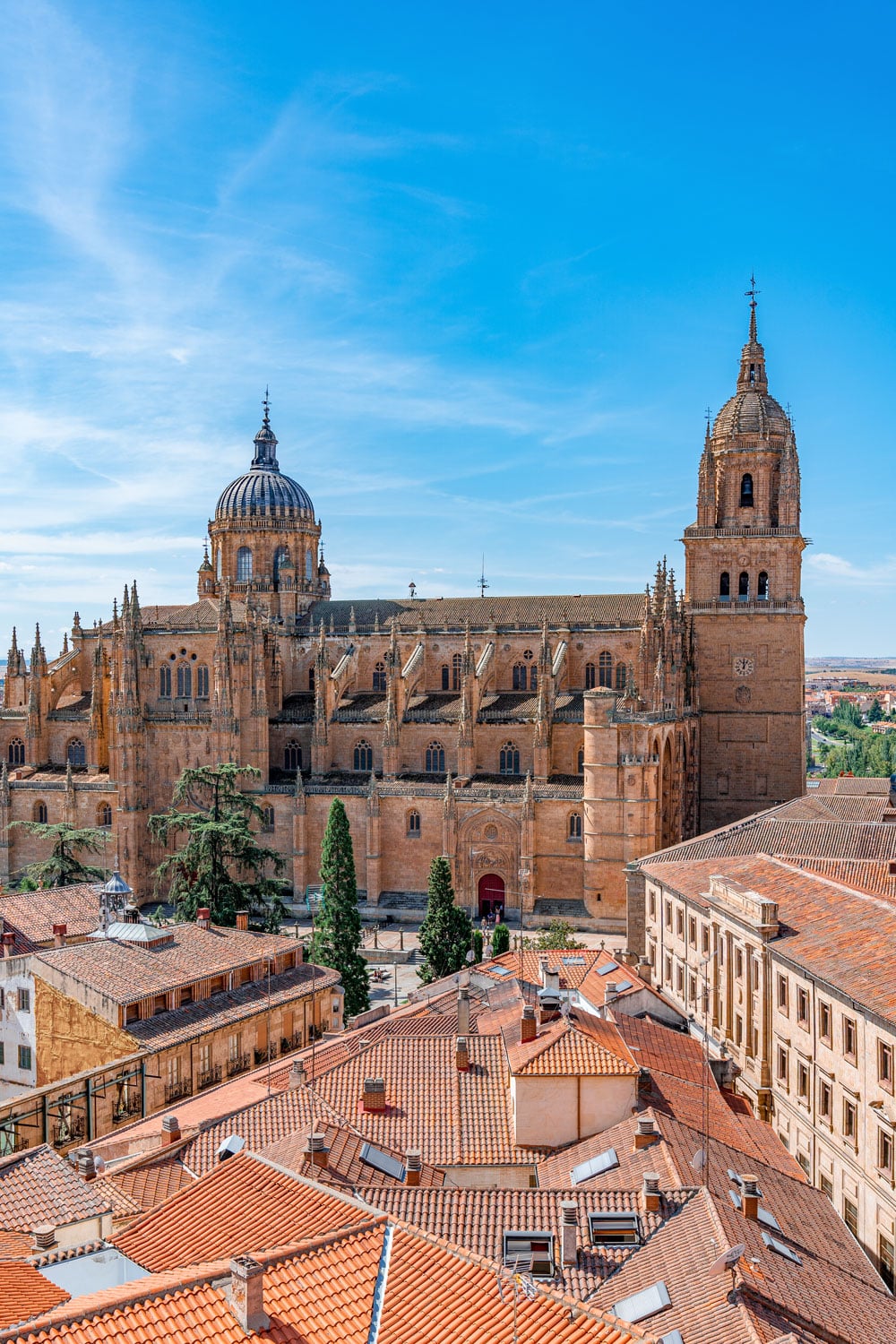 This comprehensive travel guide includes a short history, information on tickets, location, opening hours, estimated length of visit, and insider's pro tips including our opinion. It is designed to help you plan your visit with ease and give you some idea of what to expect.
Salamanca is a city in northwestern Spain. If you are planning a road trip through Spain or the Iberian Peninsula, you might like to know that it is 2 hours 20 minutes north-west from Madrid, 1 hour 20 minutes east from Portugal, and 2 hours south from Leon.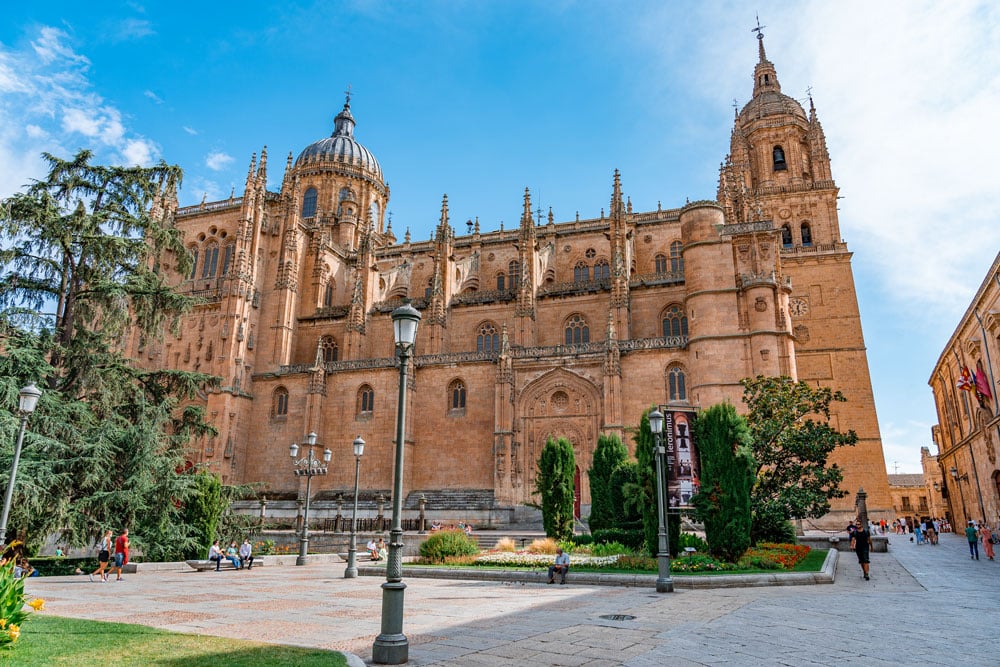 How many cathedrals are in Salamanca?
Two, which is quite unusual for one city.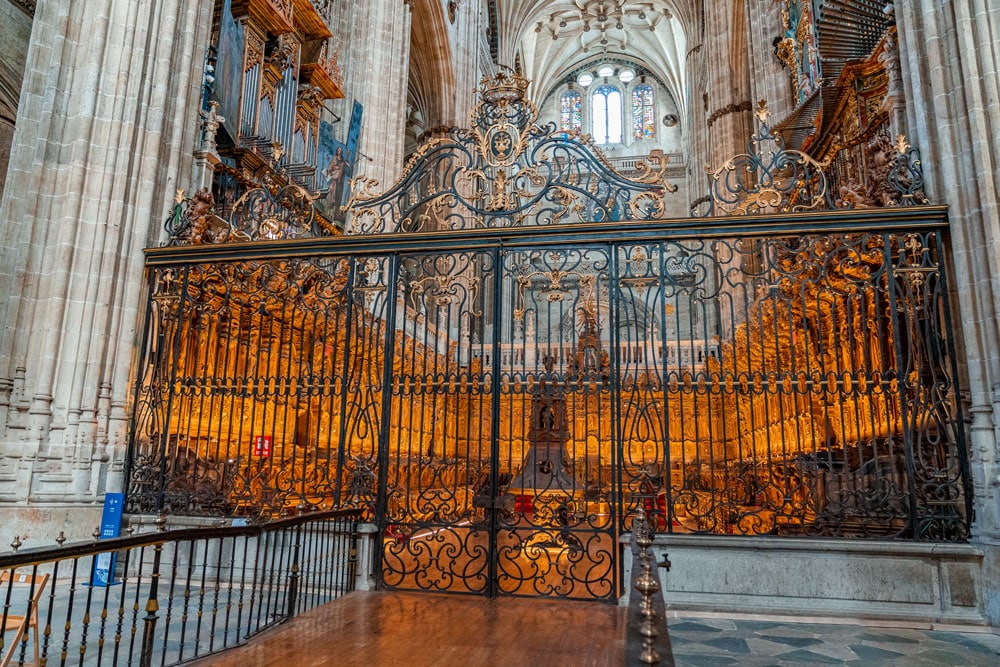 A bit of history:
The construction of the old Salamanca Cathedral (Catedral Vieja) started in the 12th century and was finished in the 14th century. It was a mixture of Romanesque and Gothic styles. The church was dedicated to Santa Maria de la Sede.
The New Cathedral (Catedral Nueva), attached to the old one, was built in late Gothic and Baroque styles. Its construction started in the 16th century and even though that the Gothic style was not so popular in that era anymore, it was ordered to be built in that style so it wouldn't clash with the old cathedral of Salamanca. It took almost 200 years to finish it.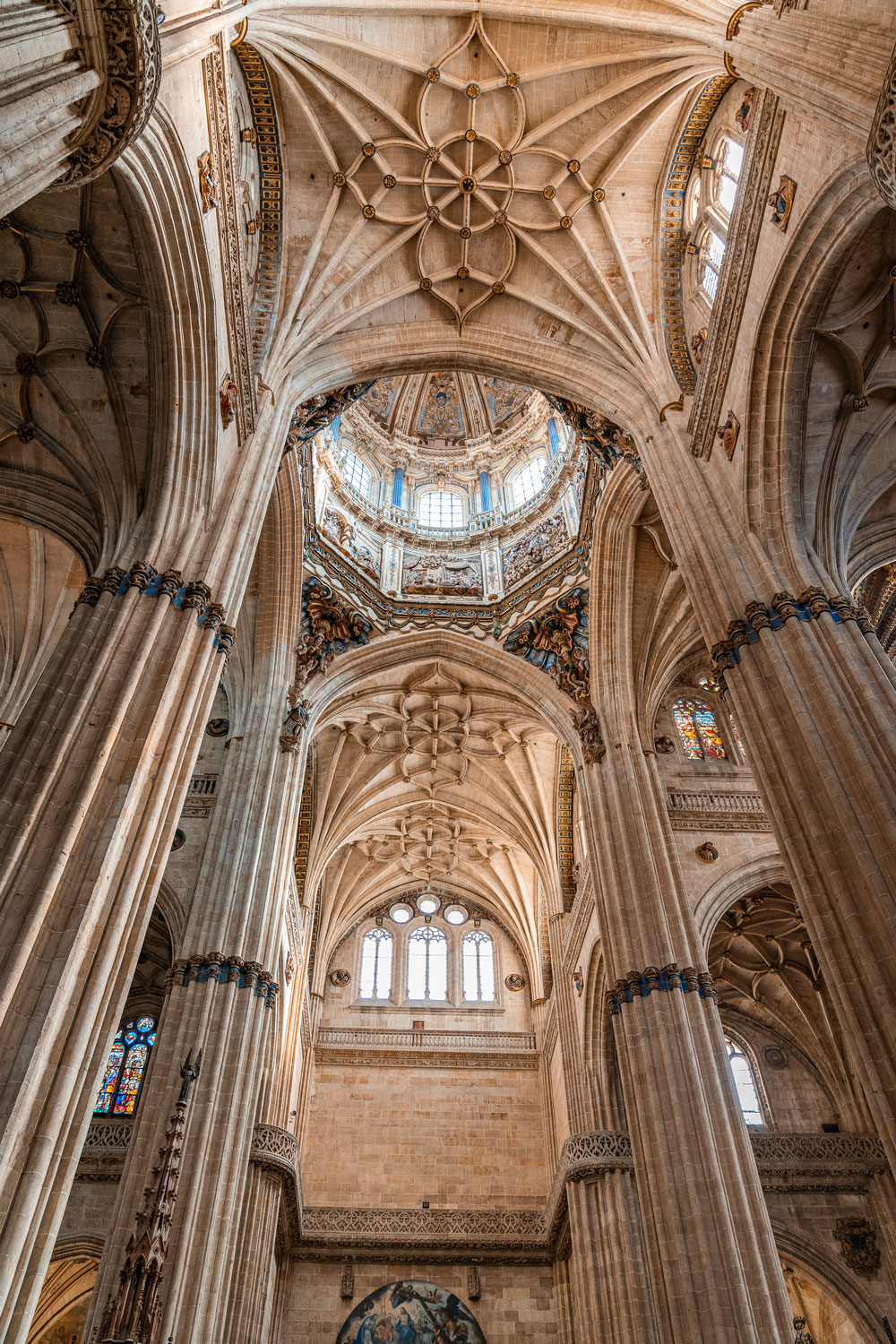 Where can I find the Salamanca Cathedrals?
In the heart of the city, only a stone's throw away from the University of Salamanca, the Clerecia, and Casa de las Conchas.
They are surrounded by 3 squares: Plaza de Ayana on the northeast side, Plaza Juan XXIII to the west, and Plaza de Los Leones to the southeast.
The entrance to both Salamanca cathedrals is through the door of the New Cathedral from the "Plaza de Ayana" square.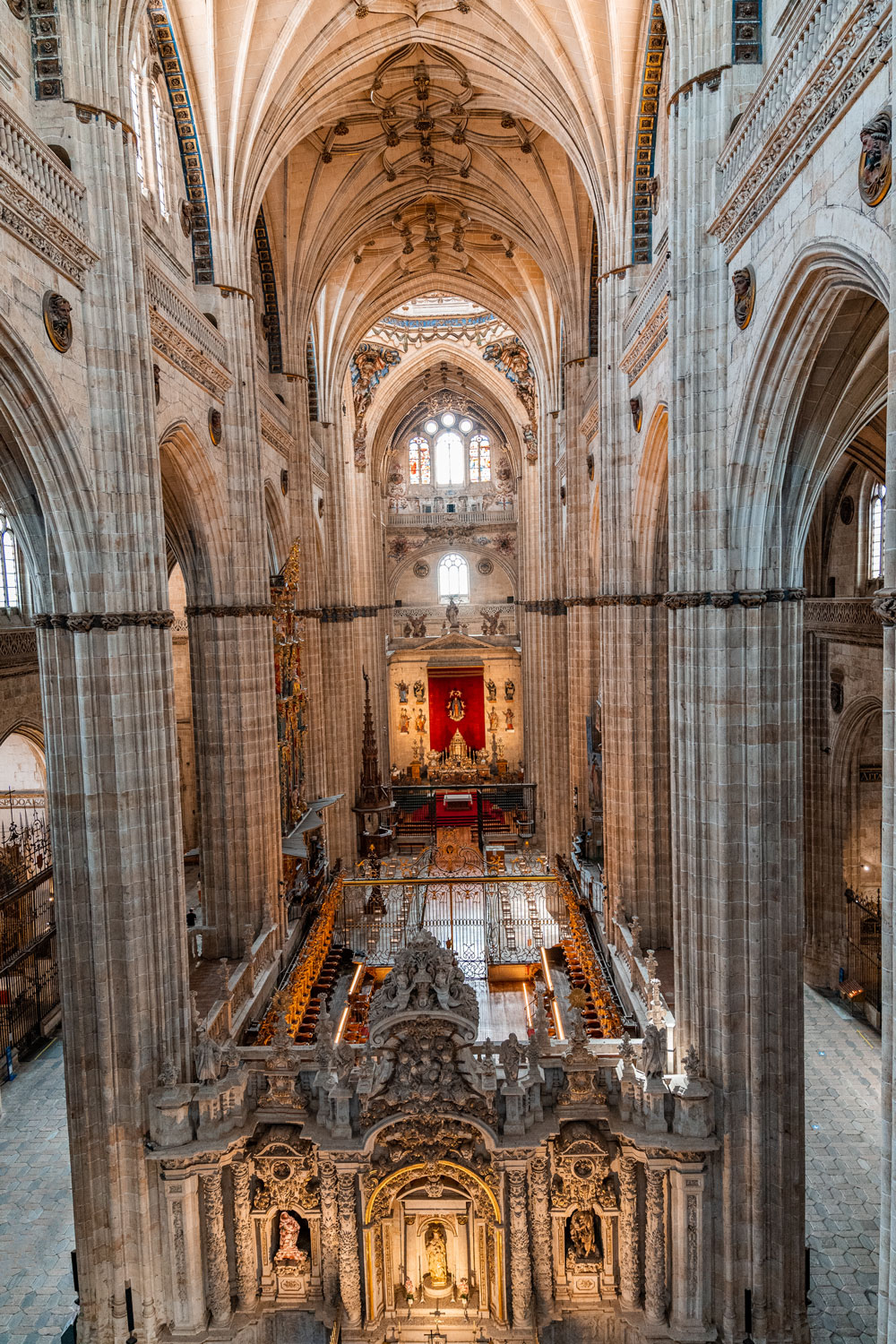 Is the entry free?
No. You pay a fee to get in. In 2023 the adult ticket costs 10 euros, and kids (7-17 years of age) go for 6 euros.
Tip: Tuesdays mornings from 10 am might be for free. This is not written anywhere on their official website though. However, we arrived at 10 am and the worker let us in without having to pay. He did not explain the reason, but if you are traveling through Spain on a budget, it is worth giving it a shot! It might have been a one-off thing but if it wasn't, it would save you money.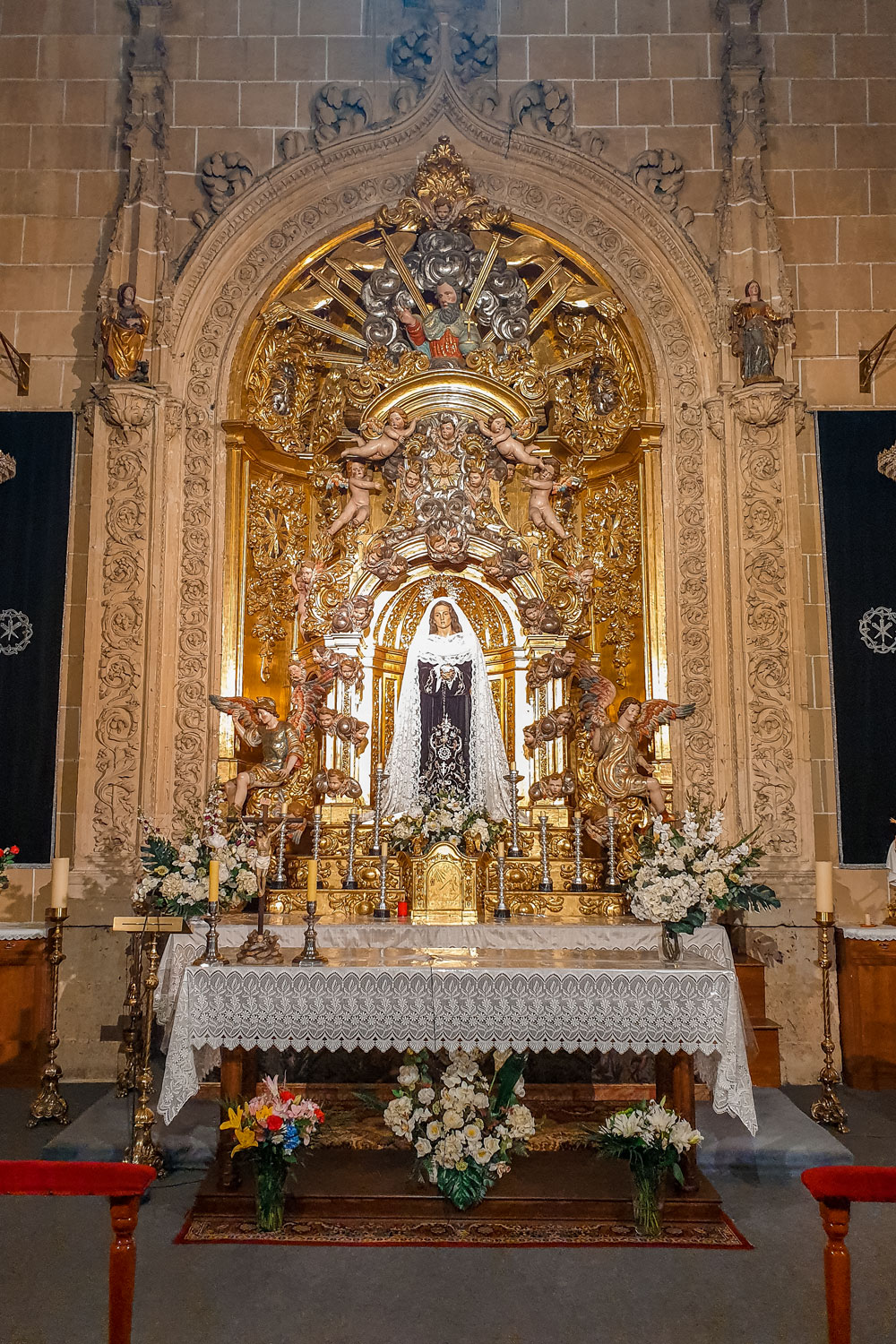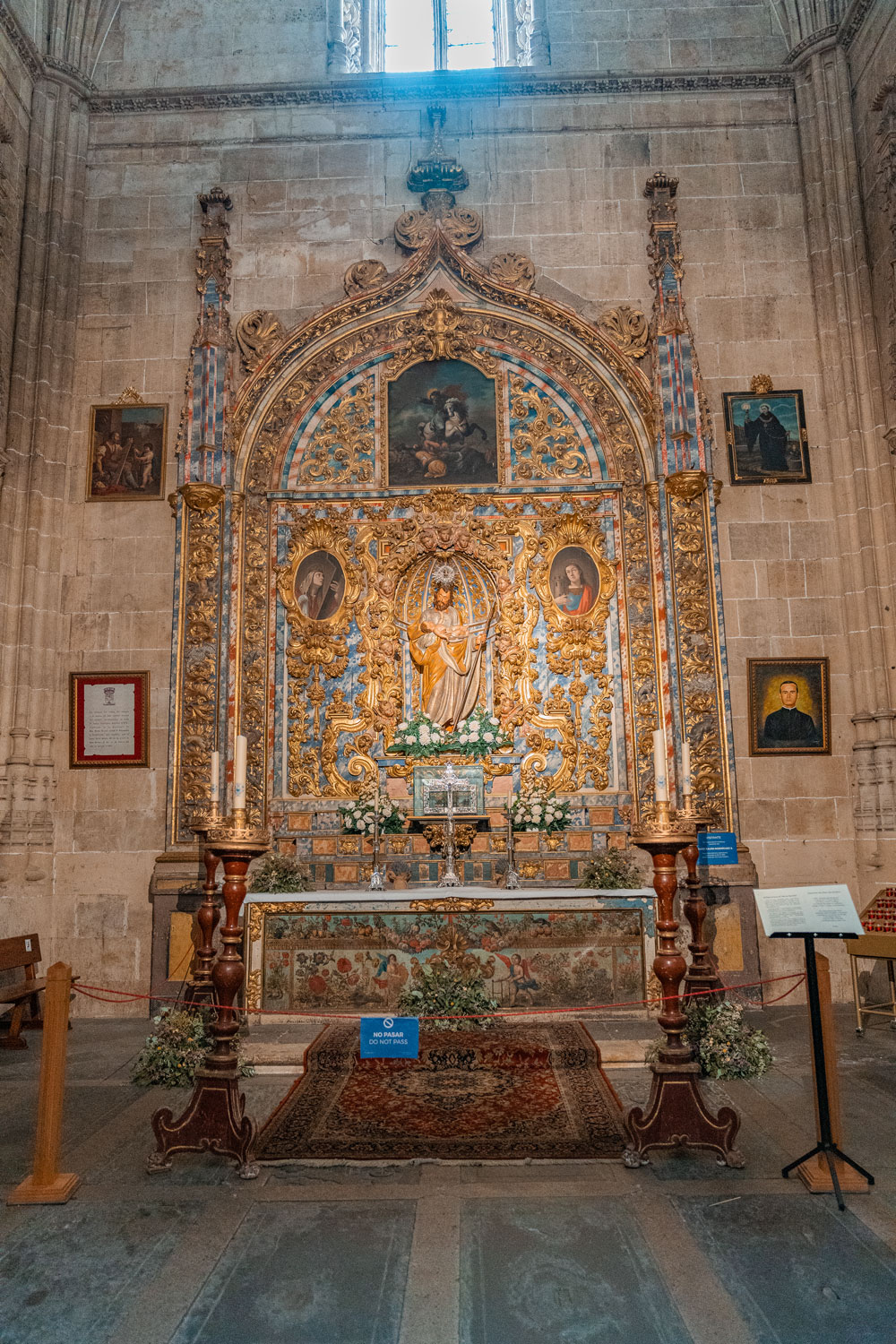 How to buy tickets online?
Either you buy them right at the cathedral or you can do so online. The official website of the Salamanca cathedrals is in Spanish but if you scroll down to the bottom, there you can see tiny flags of several countries and by clicking on your flag, Google translates it.
The booking system stays in Spanish but it is identical to the one of Burgos Cathedral of which I have detailed instructions on how to do it.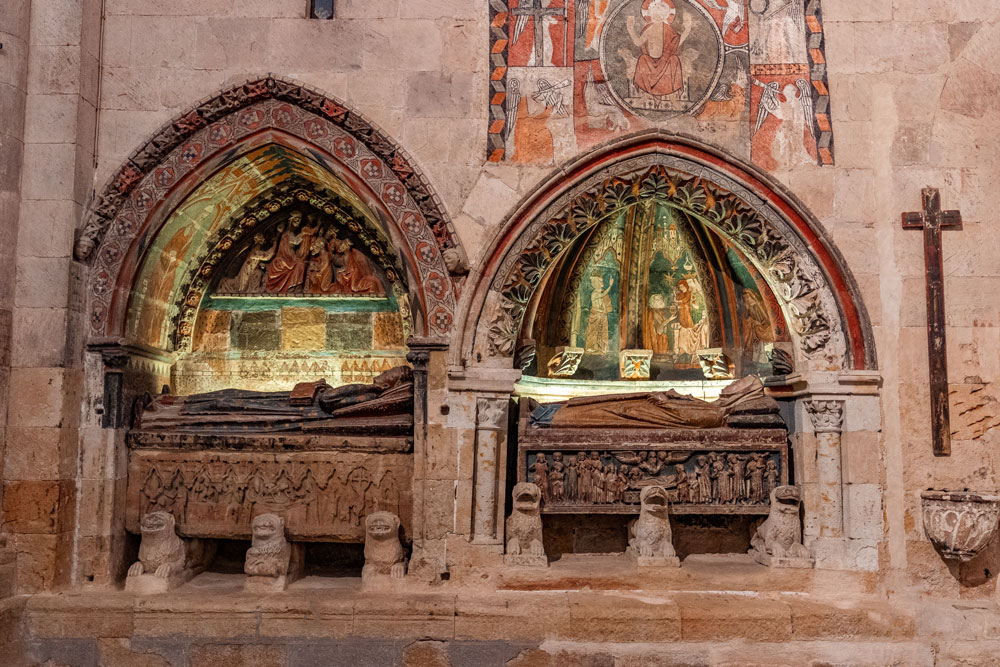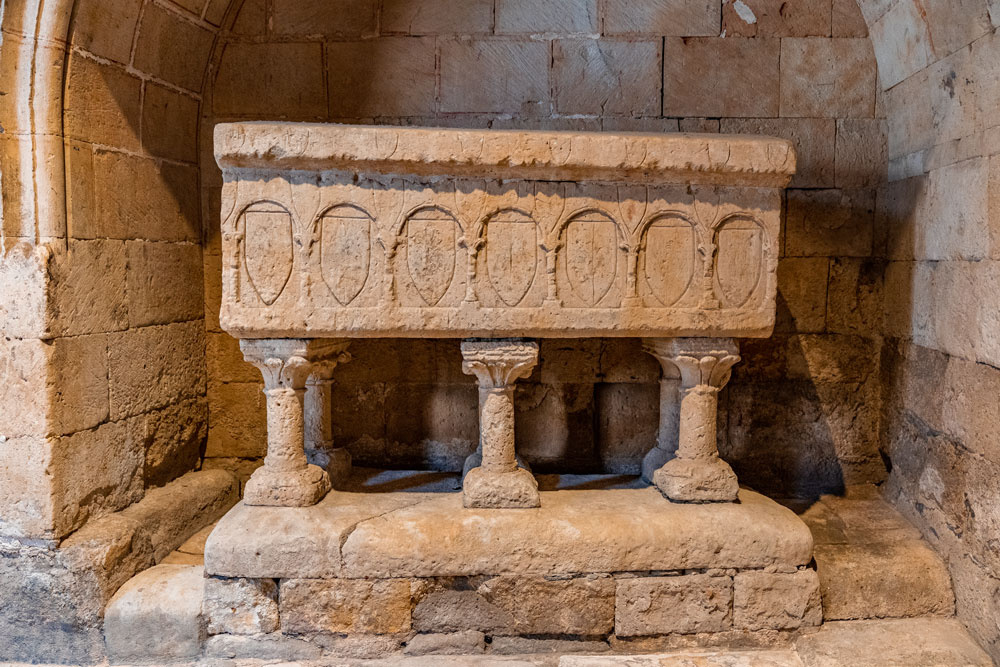 Are the Salamanca cathedrals open all day?
Yes, they are open from 10 am until 8 pm, Sundays until 6 pm only. The last access is 45 minutes before closing. There is no afternoon break!
Keep in mind that the place gets busy, especially in summer and during weekends so plan accordingly.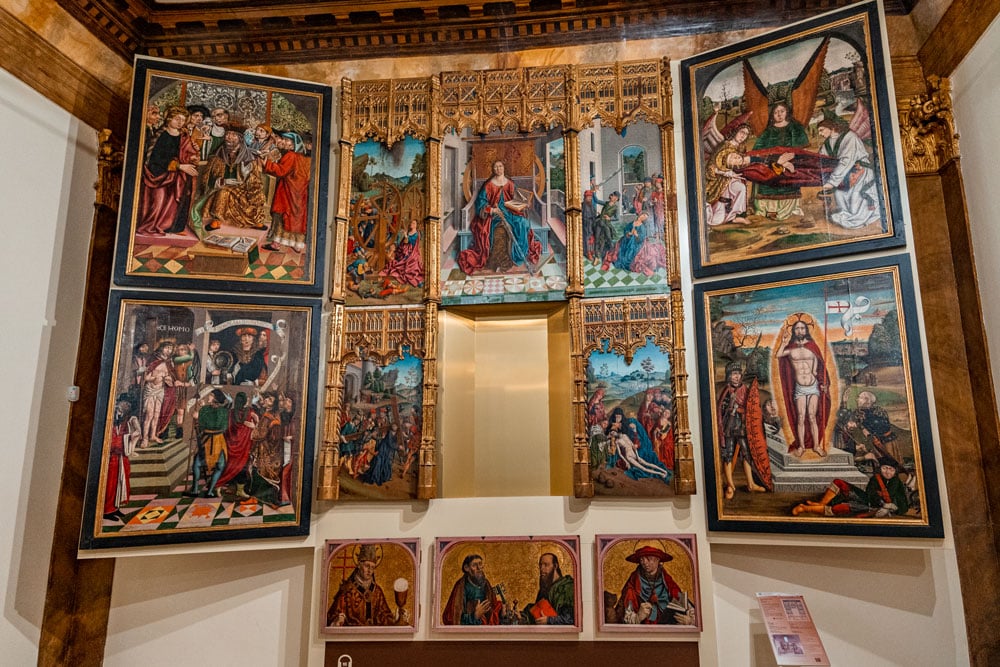 What can I see inside?
In the New Salamanca Cathedral, you can explore various chapels, the 18th-century choir in the middle, sacristies, organ, impressive high ceilings and countless stained-glass windows. When you make your way to the old Salamanca cathedral you can admire beautiful mural paintings, altarpieces, several tombs, chapels, old chapter rooms, a cloister and much more.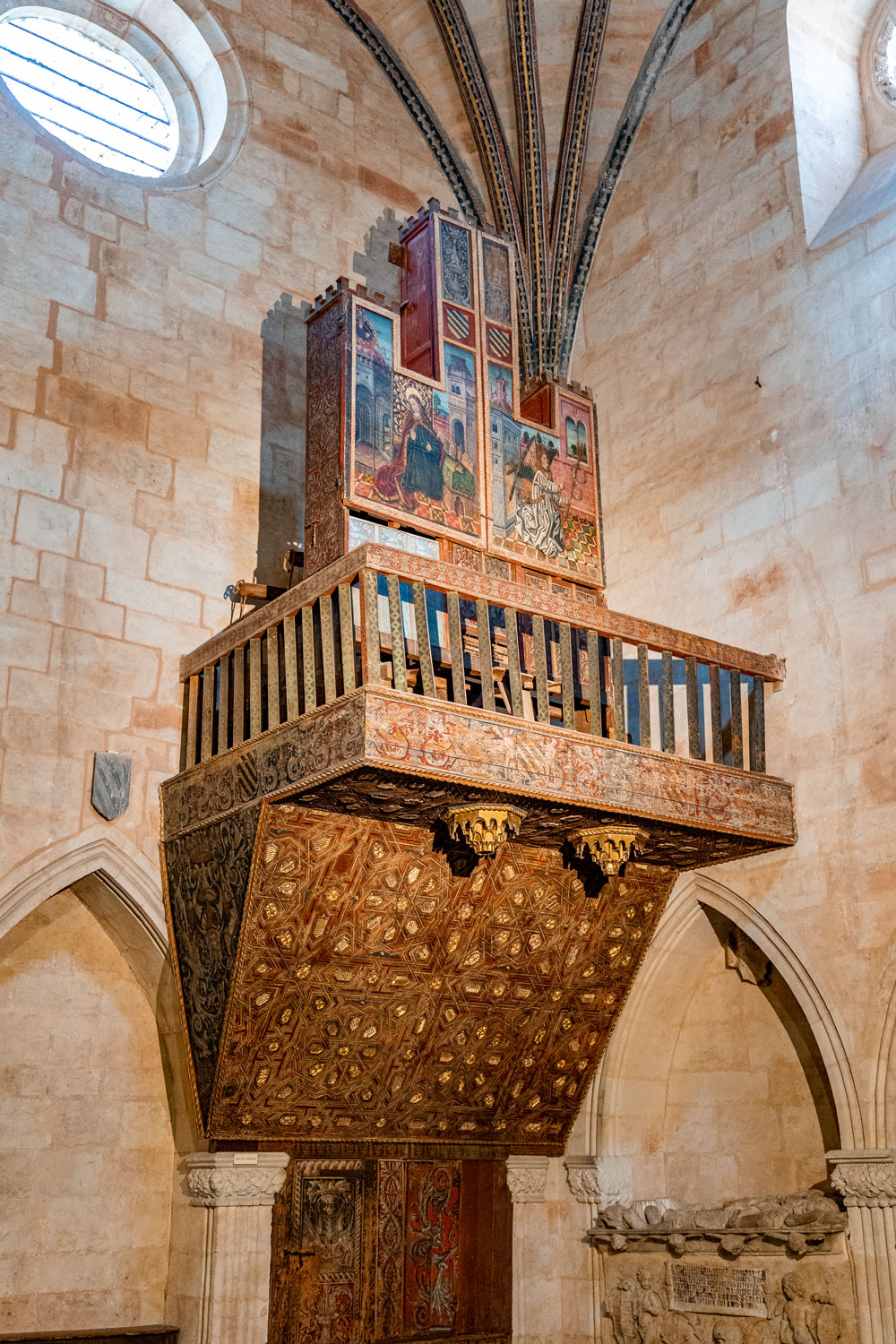 Is it a guided tour?
No, it is a self-guided tour. You will be given an audio guide (there was no such option with our free visit though).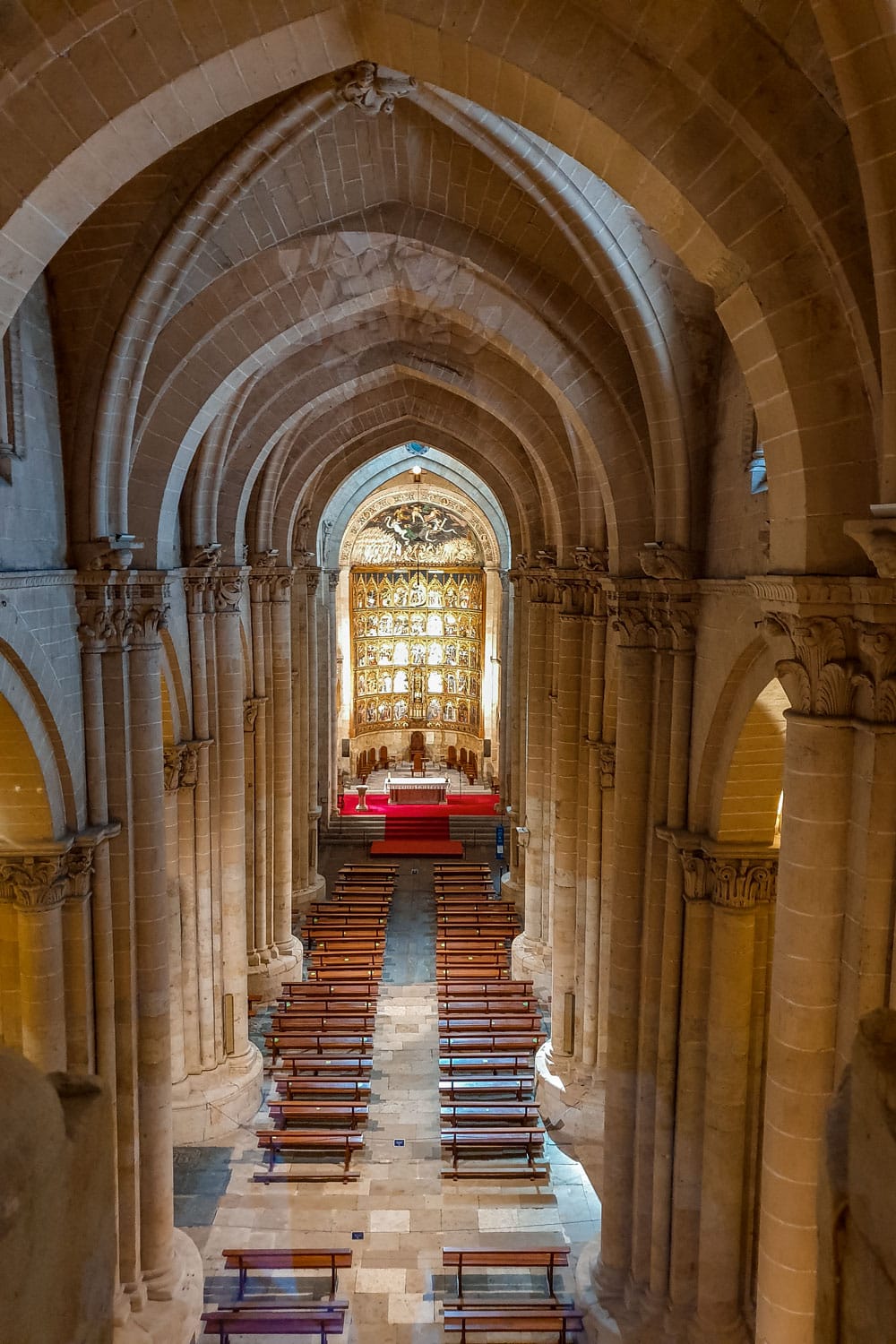 A few tips:
Don't miss the Ieronimus Tower! Climbing will also allow you to walk through the inner triforium of the new cathedral. From there, you have the best view of the interior of the new Salamanca Cathedral from above. The access to the tower is from the southwest tower of the old cathedral on Plaza San Juan. The entrance fee is 4 euros (adult).
Have you heard of the Salamanca Cathedral Astronaut? If you watch the façade carefully, you will find an astronaut carving above the main entrance. This is not original and was added by the restorators in 1992. However, it is a fun thing to look for, right?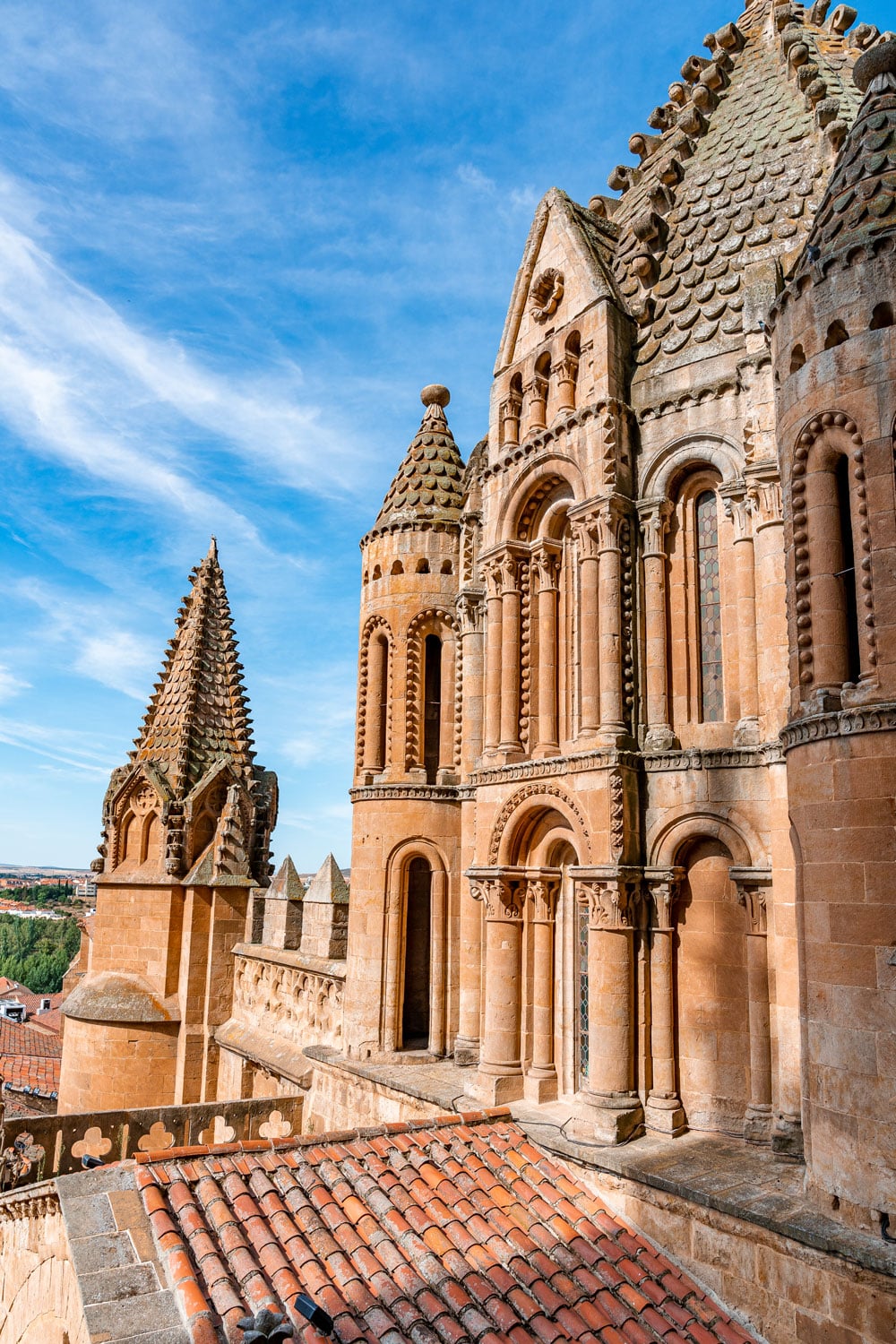 How much time should I allocate for the visit?
Count with at least 60 minutes!
4 reasons why you should add Salamanca to your travel bucket list
For its historic city center where you will find all kinds of interesting buildings.
All the main sites in Salamanca are close to one another. This makes sightseeing a pleasant experience and reduces your costs as there is no transport needed to get from place to place.
Because of the two Salamanca Cathedrals – they are must-visit places when in the city or passing by.
It's close to Madrid, Spain's capital but also to Portugal!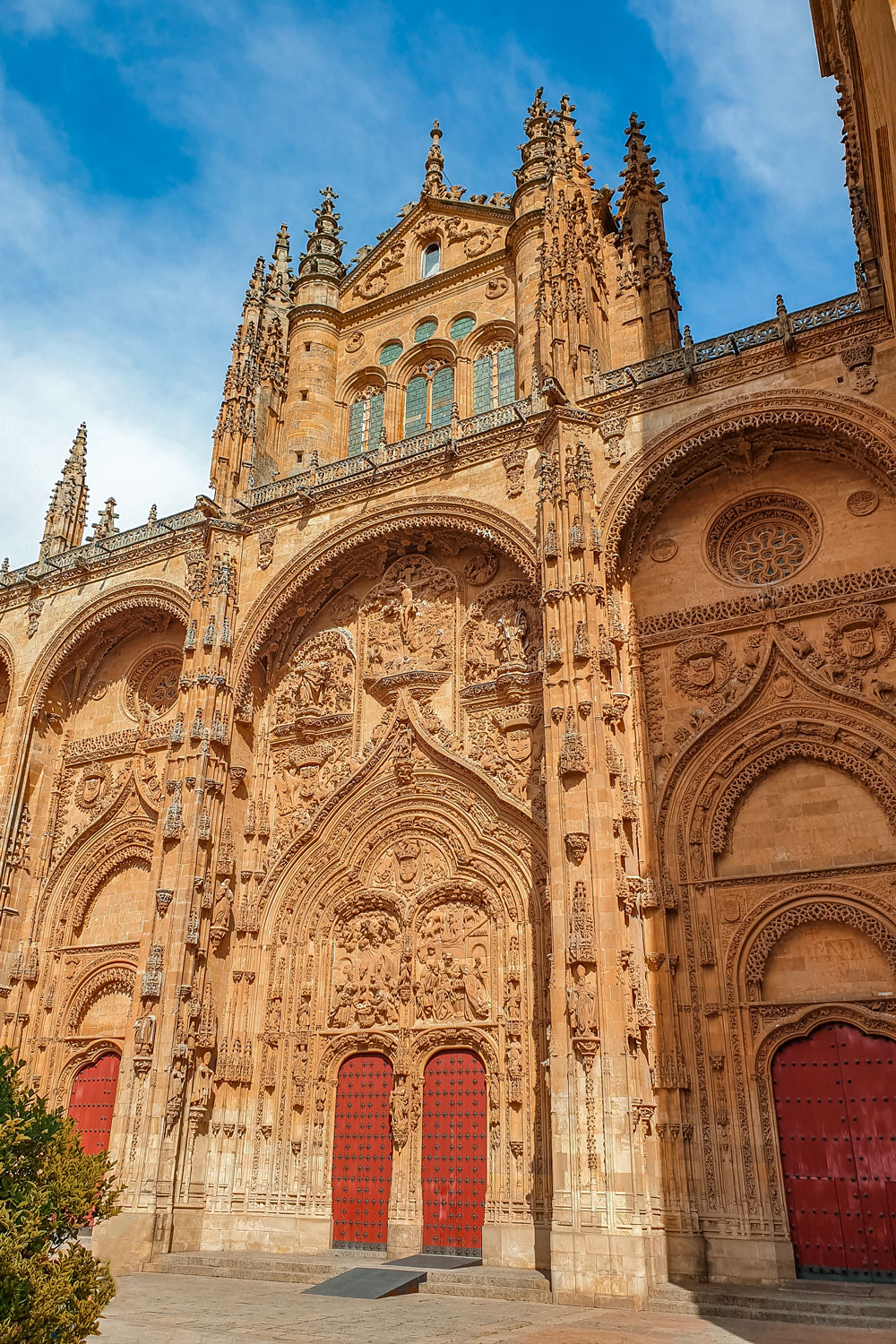 What we think about the Salamanca Cathedrals
We enjoyed our visit though we did not get to see the sacristies (I think they were closed as we were there early and did not pay anything to get in). My personal favorite was the old cathedral for the interesting mural paintings, the tombs, and the general feel of history. It might not be one of the most famous churches in Spain but I still think it is one of the most interesting we have seen.
Now that being said, Toledo Cathedral, as well as Leon Cathedral, should be on the top of your list of things to see in Spain whether you are religious or not. You will be blown away not only by their facades but also by their interiors.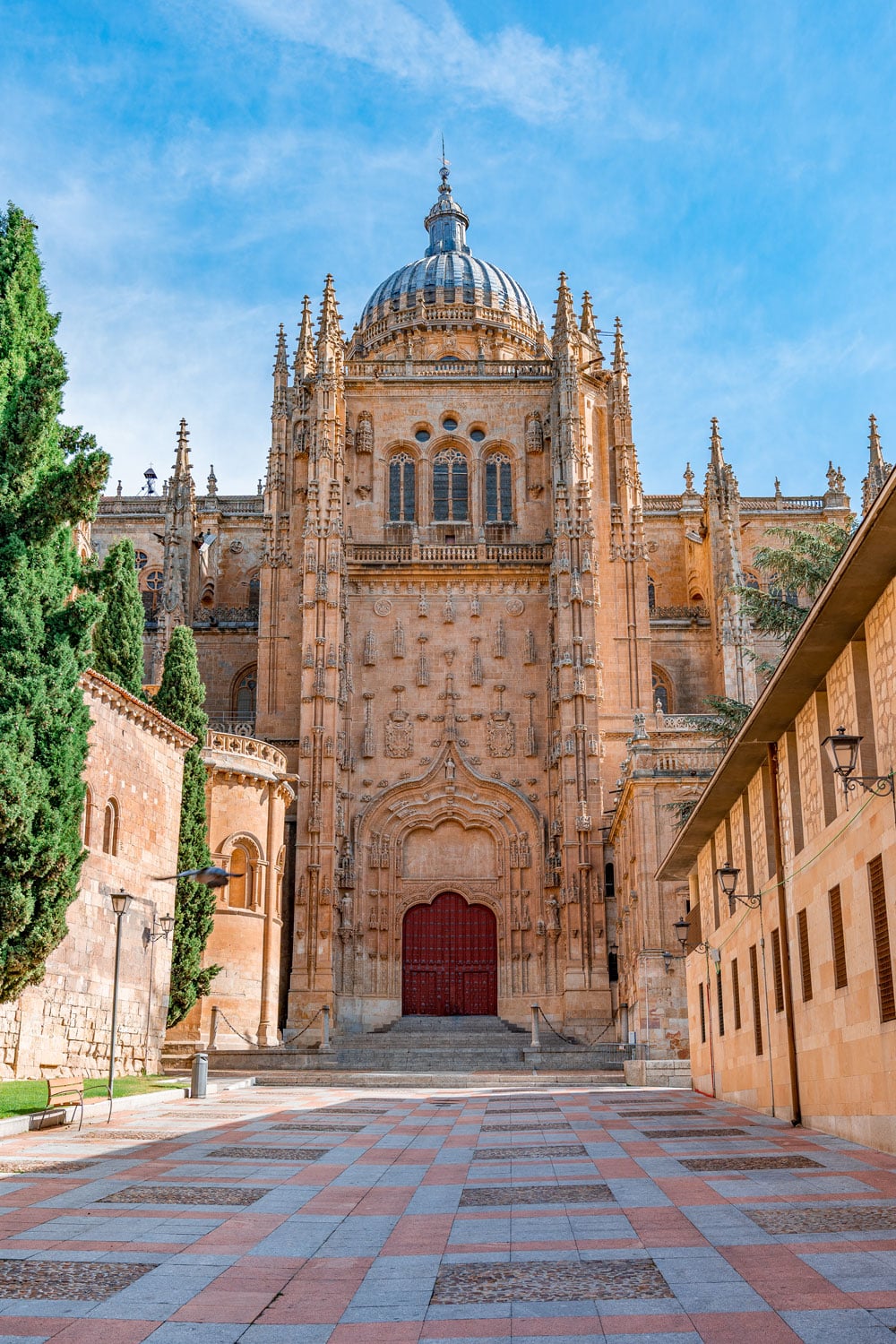 Have you visited Salamanca and its cathedrals?
If yes, what did you think? Did you like them? Let us know in the comments section.
Safe travels!
Julia & Siim