If you are wondering what the best day trips from Benidorm are, we have got you covered. Rent a car and explore the area at your own pace or book a bus trip with a tourist office!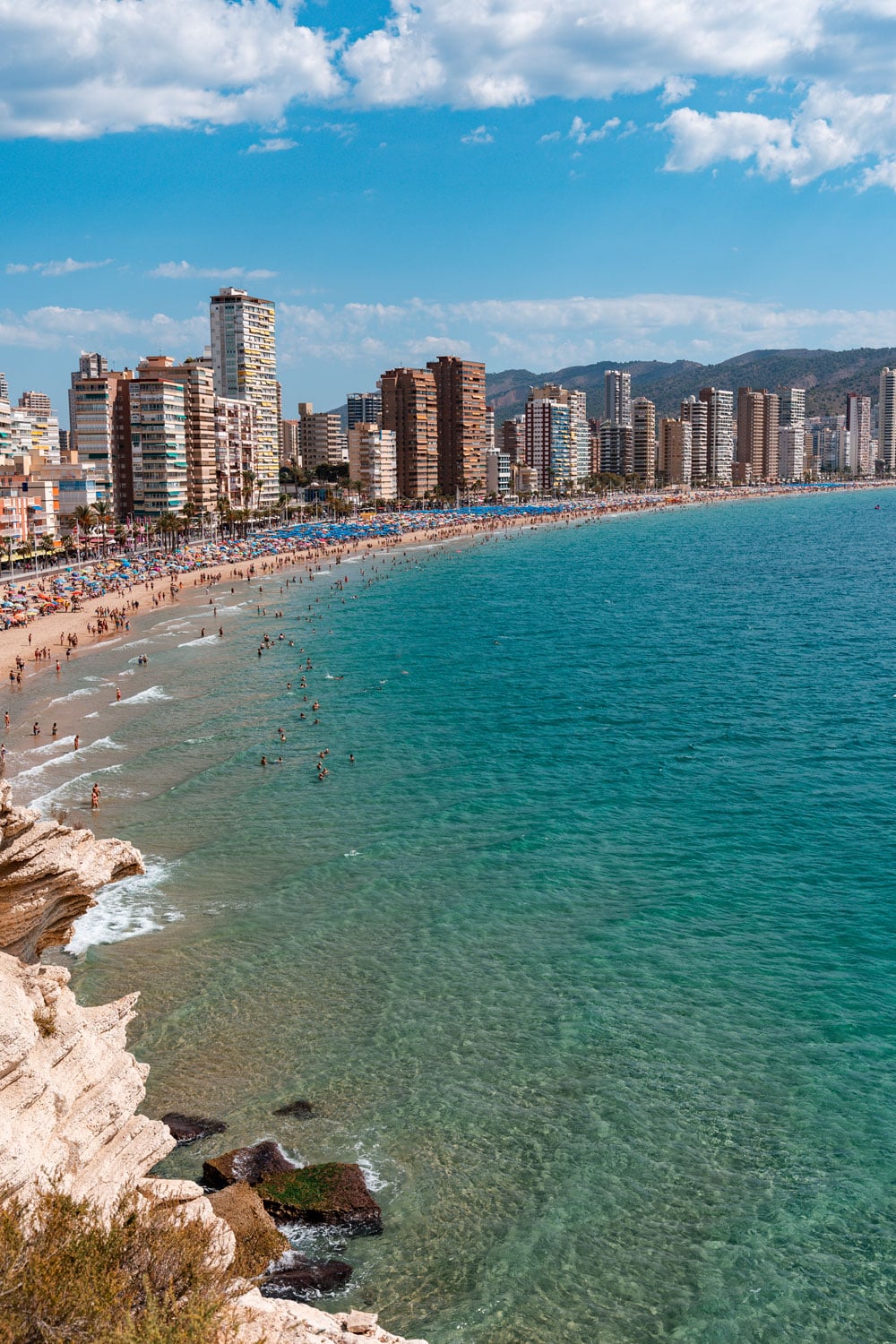 This post contains expert traveler's tips from our extensive travel around Spain.
Benidorm is without a doubt the most popular holiday destination on the Costa Blanca – Spain's southeastern coast.
And no wonder, the place has everything – a plethora of pubs, bars and restaurants perfect for the party goes, wide sandy beaches for sun-seekers, great hiking places for those looking for active holidays but also family parks nearby, in case you are planning a family holiday in Benidorm.
But, there is also plenty to see and do just outside this resort town. So why not rent a car and explore the area?
And if you need some ideas, we have created this roundup of the top 11 places to visit from Benidorm:
Guadalest – This little village of El Castel de Guadalest is probably one of the most favorite day trips from Benidorm. Leave the sandy beaches and numerous bars behind and explore this little gem with stunning views, a ton of museums, a castle, and little souvenir shops selling local produce such as nispero (loquat) or honey products. Or, stay longer and do the Guadalest Reservoir walk.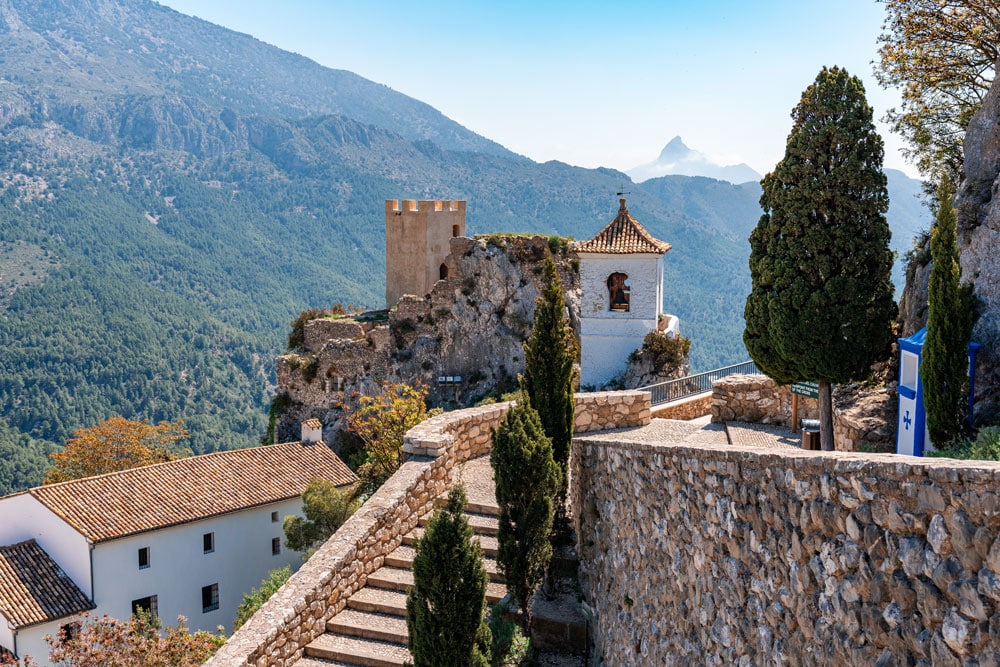 Calpe – There are many things to see in Calpe but this seaside resort on Costa Blanca is best known for its 300-meter high rock, quaint town center, and excellent beaches. To get to Calpe from Benidorm is quick, less than 30 minutes by car!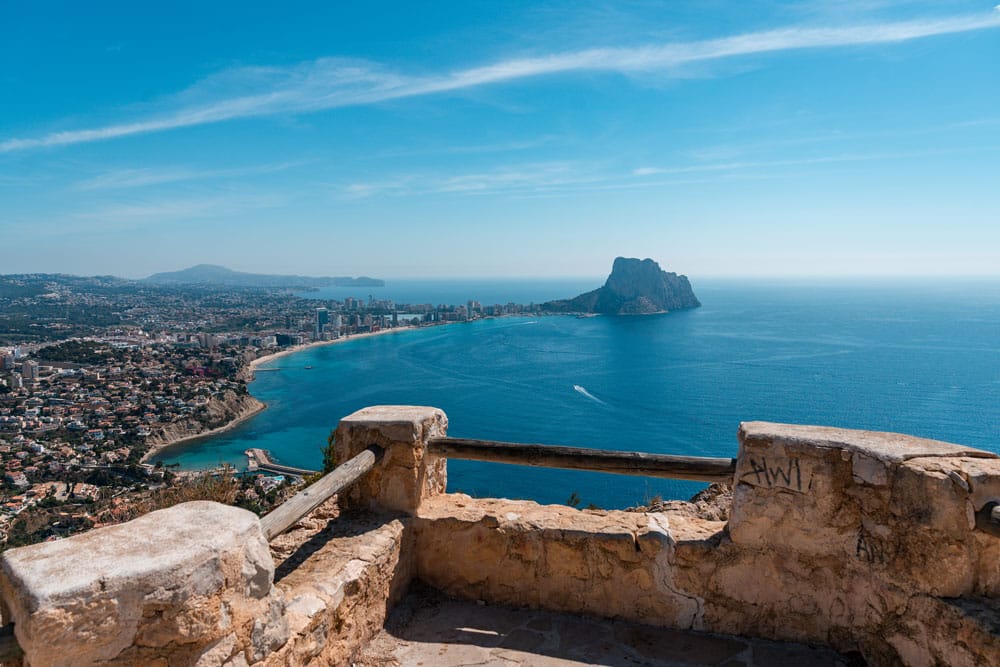 Altea – A 20 drive up alongside the coast will bring you to Altea, an old town built on a hill overlooking the Mediterranean Sea. Wander around cobbled streets and take photos of the whitewashed houses and the Church of La Mare de Deu del Consol – the main sight of the town easily recognized thanks to its domed roof tiled with glazed blue ceramics.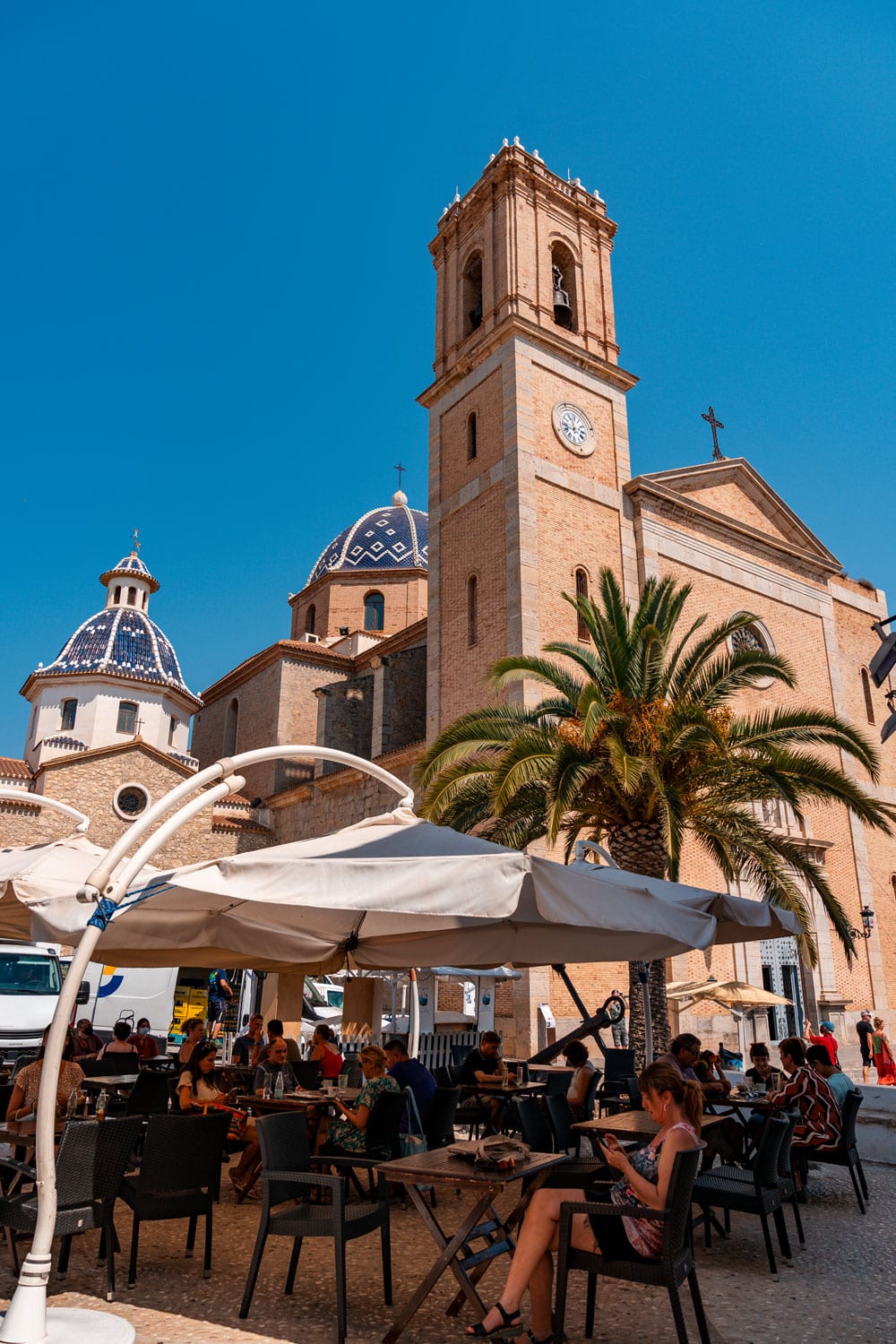 Denia – This port city as well as many other seaside towns had once a functional fortress which was guarded the city against pirates. Today, the castle is in ruins, but you can still roam around its grounds for a small fee. There is also a small archaeological museum that we found quite interesting.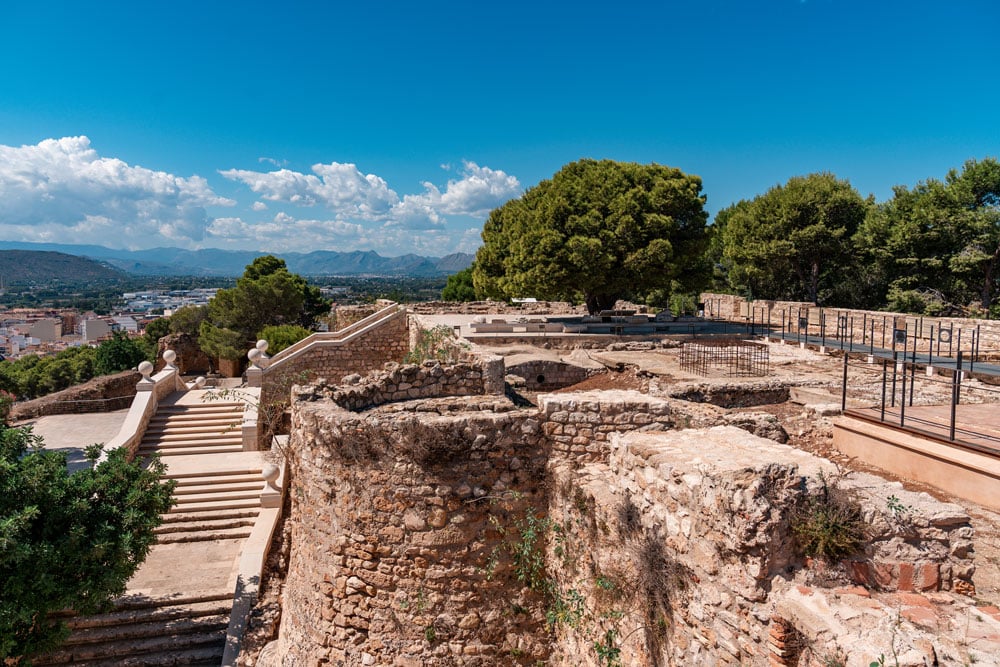 Good to know: You can access the castle from the town center via a tunnel that was used as an air raid shelter during the Civil War. It takes about 35 minutes to get there from Benidorm!
Simat de la Valldigna – A hidden gem on Costa Blanca and a must-visit place! Its Monastery of Santa Maria de la Valldigna is a sight worth visiting. The place is mostly known by locals, so it is not overcrowded at all. Plus, admission is free! Great option when traveling along the west coast to Valencia.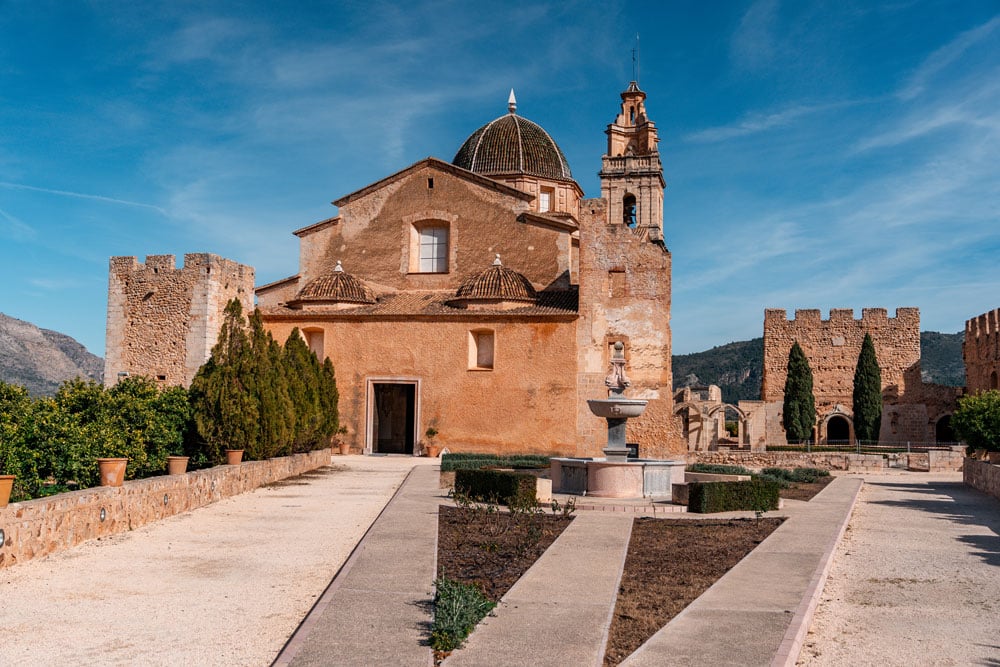 Cullera – If you are looking for the best sandy beaches In Spain, you must visit Cullera. This place has 15 kilometers (9 miles) of wide beaches. The town is overlooked by a 10th Century castle that is open to tourists.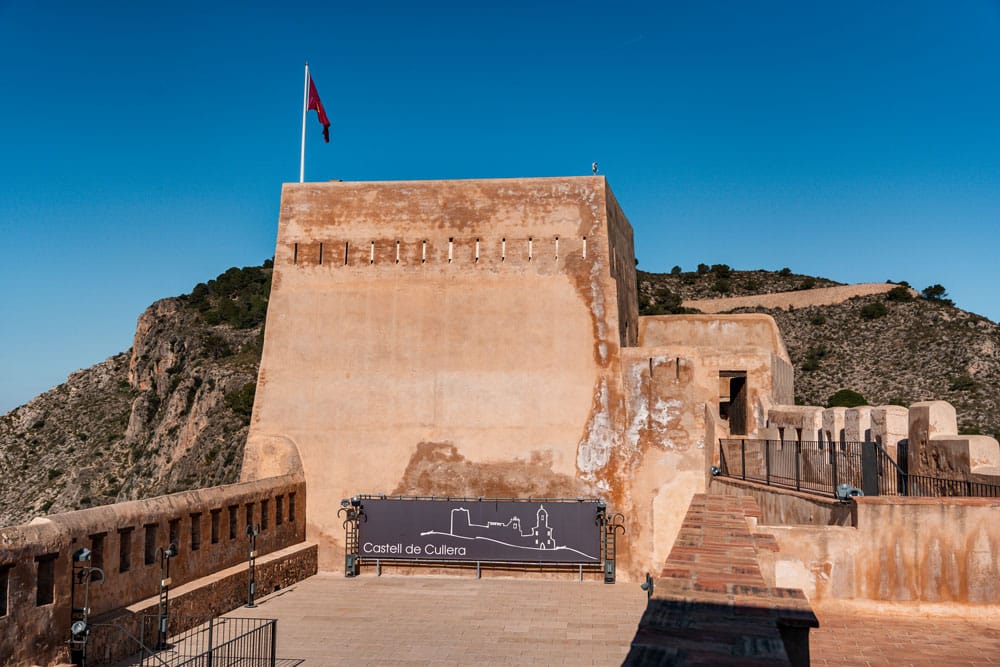 Albir – One of our favorite places to visit from Benidorm, or whenever we are in the area. You can have a stroll on the beautiful promenade lined with palm trees, relax on the beach, or take an easy hike up to the Albir Lighthouse. It takes 15 minutes to get there by car!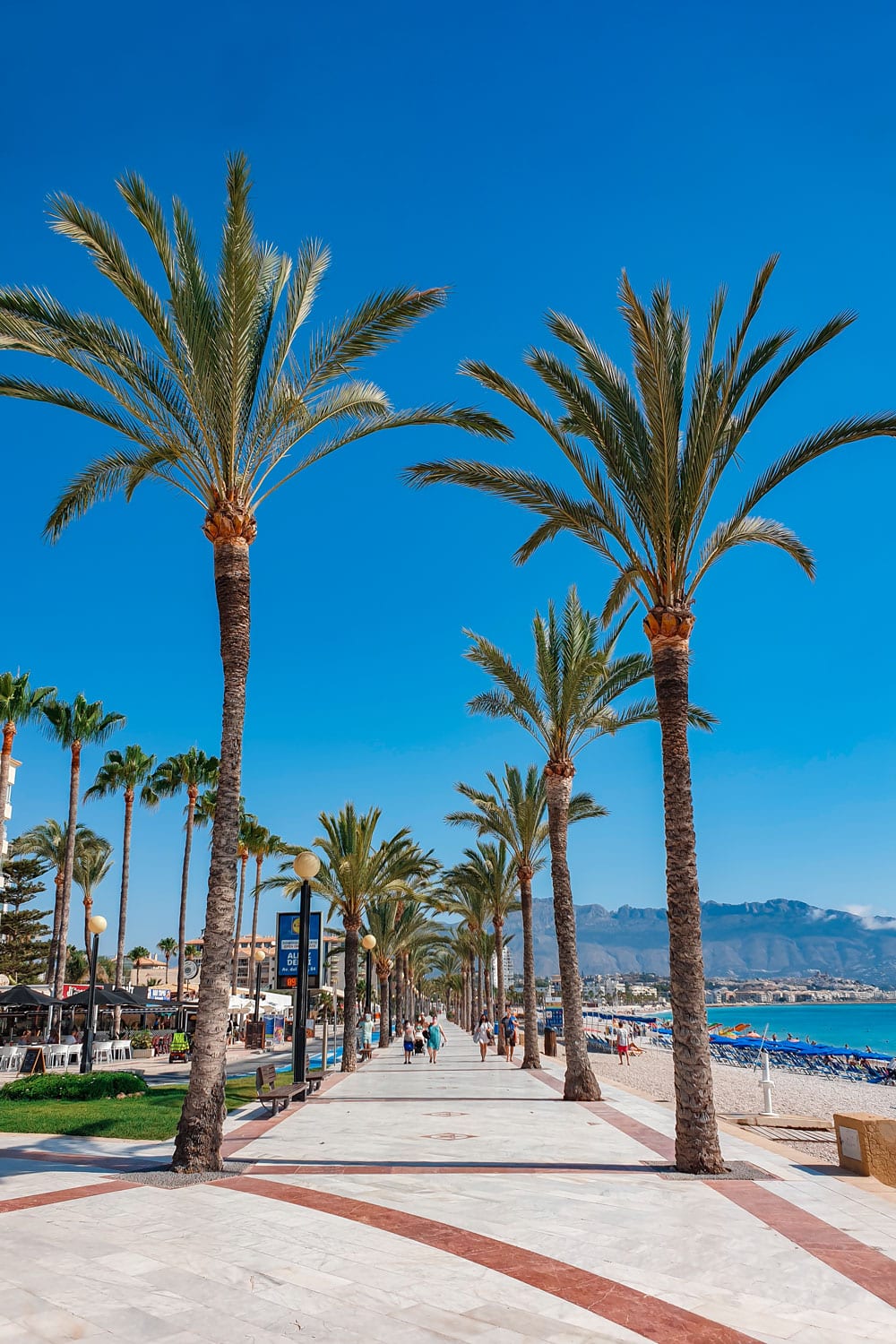 Villajoyosa – Picturesque little seaside village with colorful houses, wide sandy beaches, and chocolate history. Visit some of the artisan chocolate shops or go for a tour of the Valor chocolate museum!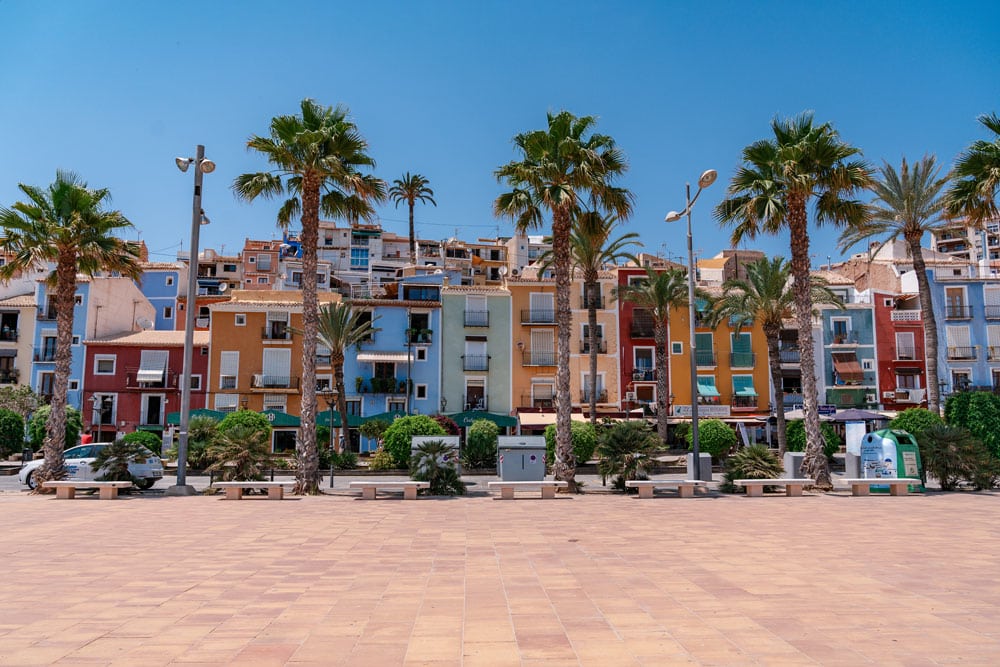 Alicante – Another port city and the capital of Costa Blanca is famous for its castle "Castillo de Santa Barbara" up to which you can take a lift from the city center. The city has its promenade, beaches, and historic center like many others. A bit farther from the town, there you'll find the beautiful El Palmeral Park with palm trees, waterfalls, boat rental, and plenty of areas to relax.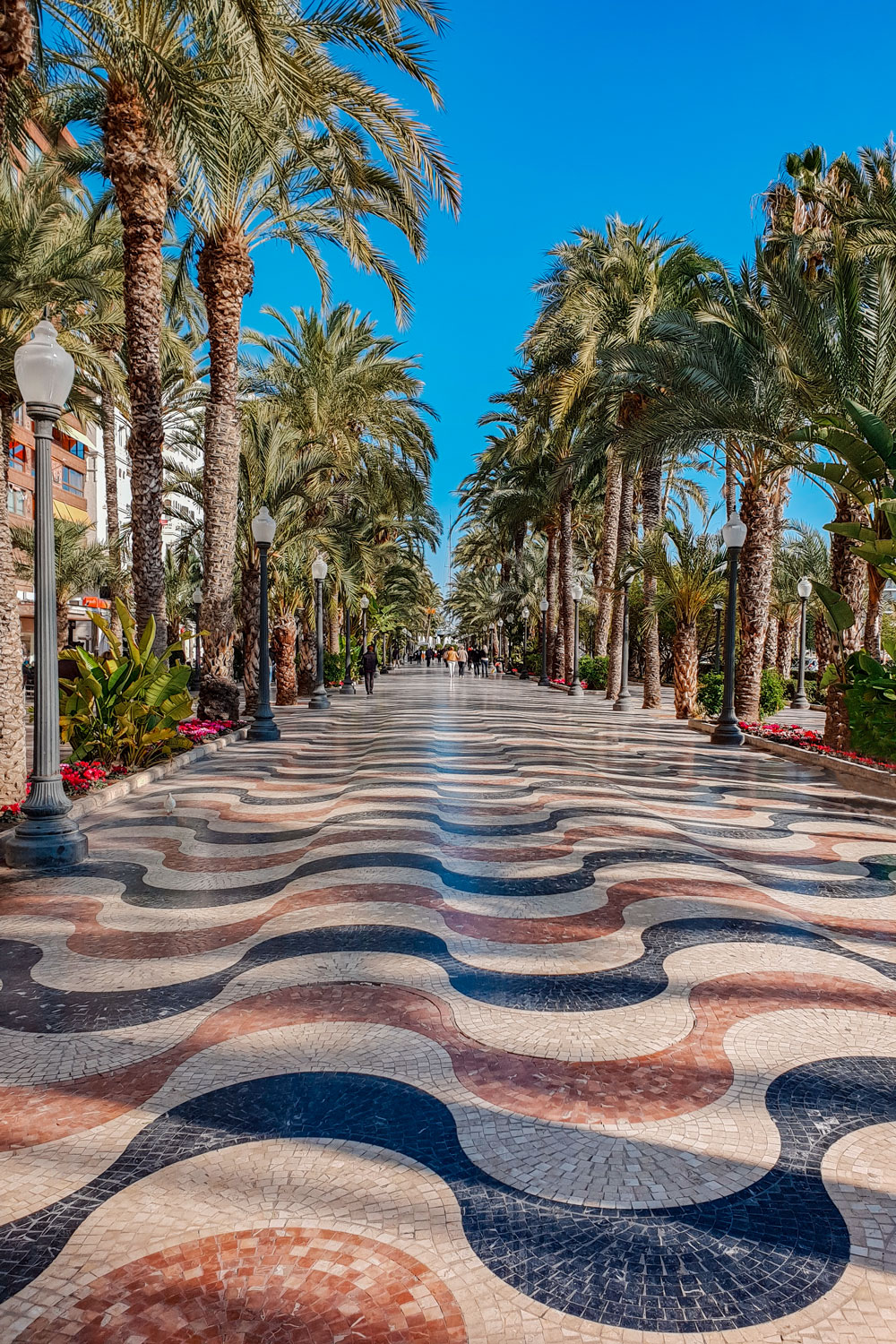 Elche – Located literally a stone's throw away from Alicante, this place is famous for its beautiful palm tree park. Another "El Palmeral" is a favorite place to visit by locals and tourists for it not only provides shade in the heat of summer but has a lot to explore from water fountains to bird houses and various examples of flora.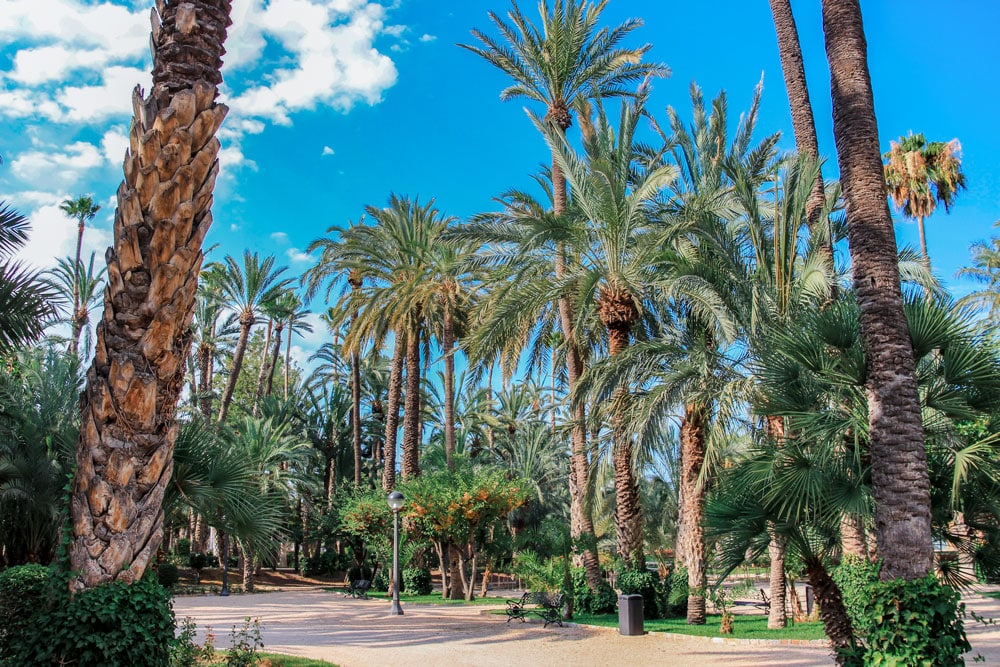 Valencia – The farthest from Benidorm but still only an hour and 30-minute drive, this third largest city in Spain is a must-visit place. You can roam the streets of the historic center, visit the modern city of Arts and Science or wait for spring and book an overnight stay right around the famous Las Fallas Festival of Valencia to experience one of the most important fiestas for Valencianos!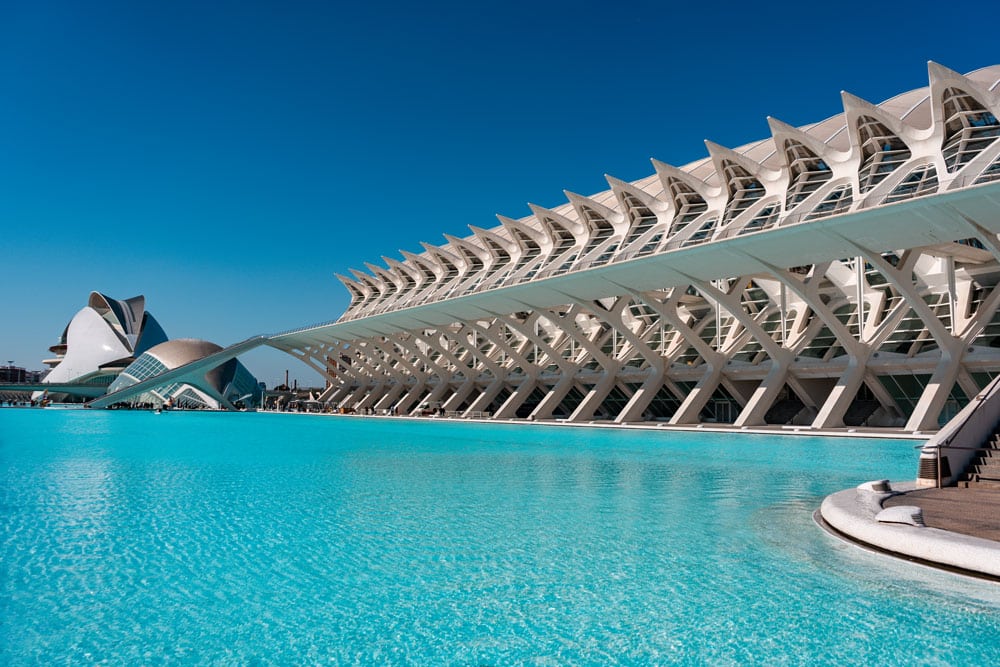 Expert travel tips:
We have a "Guadalest – All You Need to Know" post on the blog if you are interested to learn more about this village.
As mentioned, the old town of Altea sits on a hill, and parking is not allowed in the town center. You can find free parking along some of the streets but you will need to walk 15-25 minutes up to the Church. If you are planning on visiting with kids, perhaps opt for a different day trip from Benidorm that is more kid-friendly.
All these places are easily accessible by car, mostly on the AP-7 motorway or partially using it. It is a toll-free road!
In summer or during holidays and weekends, all places might get crowded so bear this in mind when planning a trip in Spain.
If you still want to be active but don't feel like renting a car, why not try some of these easy hikes around Benidorm? They all offer stunning views!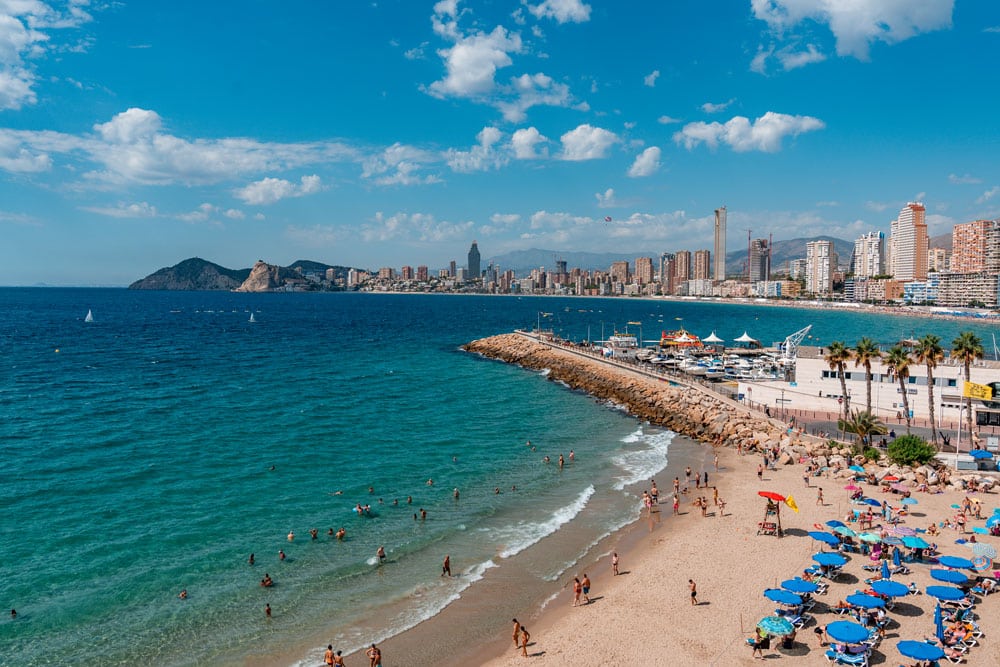 What is the nearest airport to Benidorm?
Alicante (Elche) Airport is the closest one, located 60 kilometers (37 miles) South of this tourist town.
Where to stay in Benidorm?
We recommend the HR Paradise Parque Residential apartment. Carlos is one of the best hosts you we have come across on our travels. He provides excellent service, in fact, the best you can get! The apartment was extra clean and had a great location with a private garage. Plus, an aircon in all rooms which is not that easy to find, believe it or not.
Note: We don't receive any financial compensation for recommending accommodation, restaurants, or any other interesting places.
Related posts: