Take a break from the hustle and bustle of the streets of Benidorm and explore nature that is just minutes away! Here are 5 easy hikes around Benidorm that will take your breath away.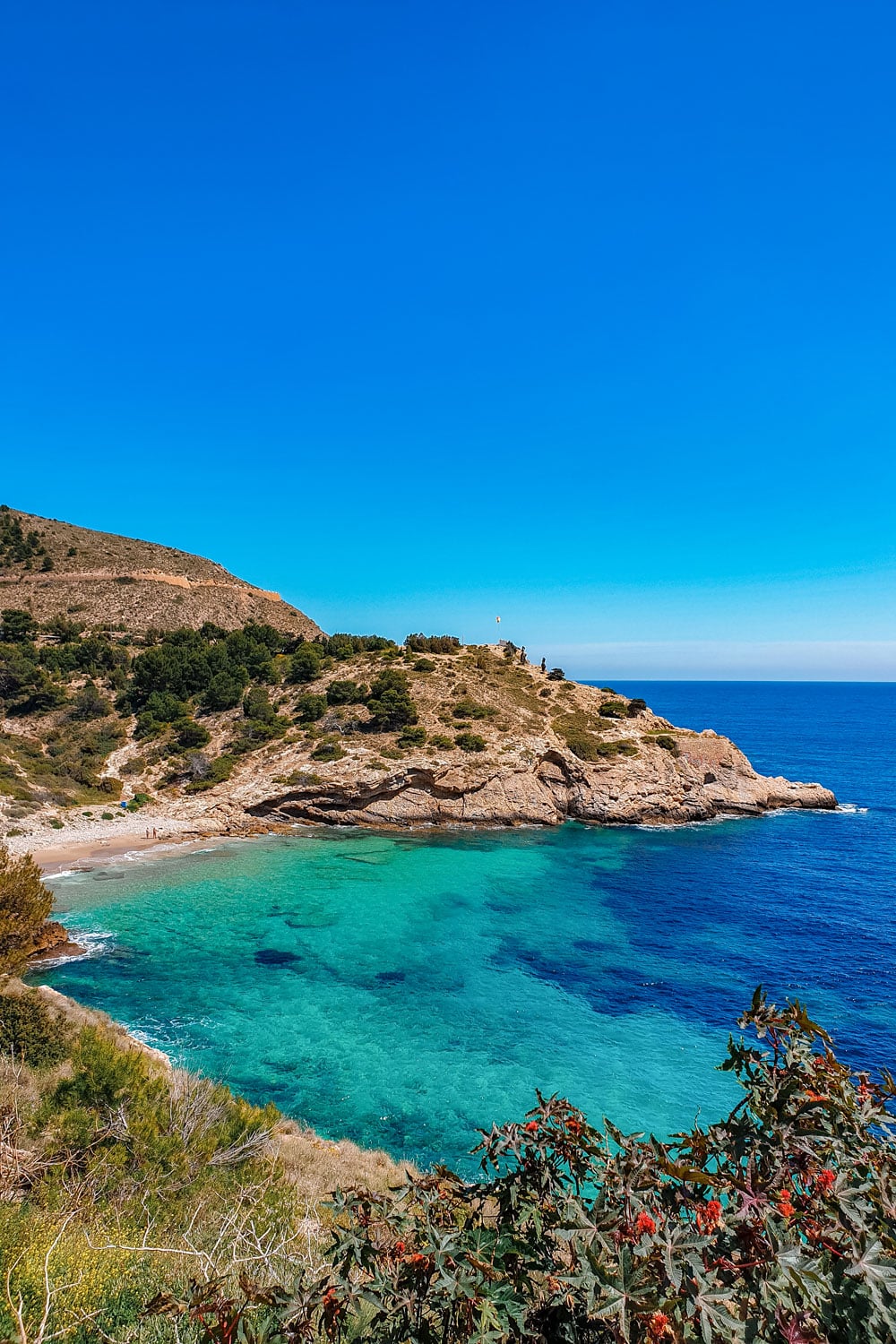 All of these are suitable for kids, most of them are stroller-friendly and they all offer magnificent views.
Benidorm is a popular holiday destination and is well-known for its beaches, long promenades, skyscrapers, and nightlife.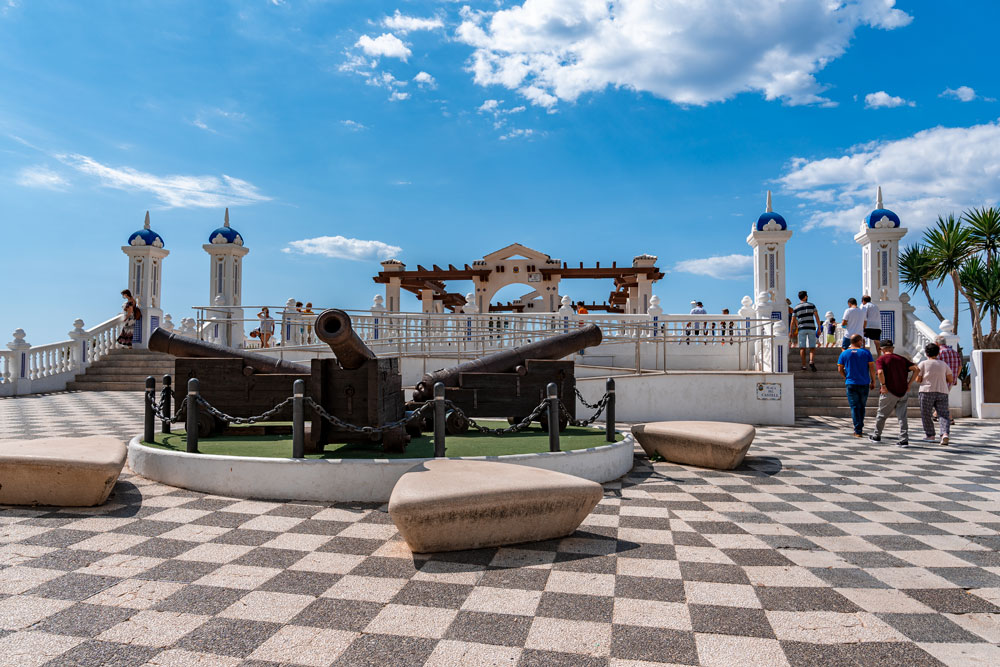 Situated on Spain's Mediterranean coast also known as the White Coast (Costa Blanca), this town is surrounded by mountain ranges and national parks which makes it a great starting point for some of the best hiking routes in Costa Blanca.
This post includes the easiest ones in the area so why not add them to your itinerary the next time you are around?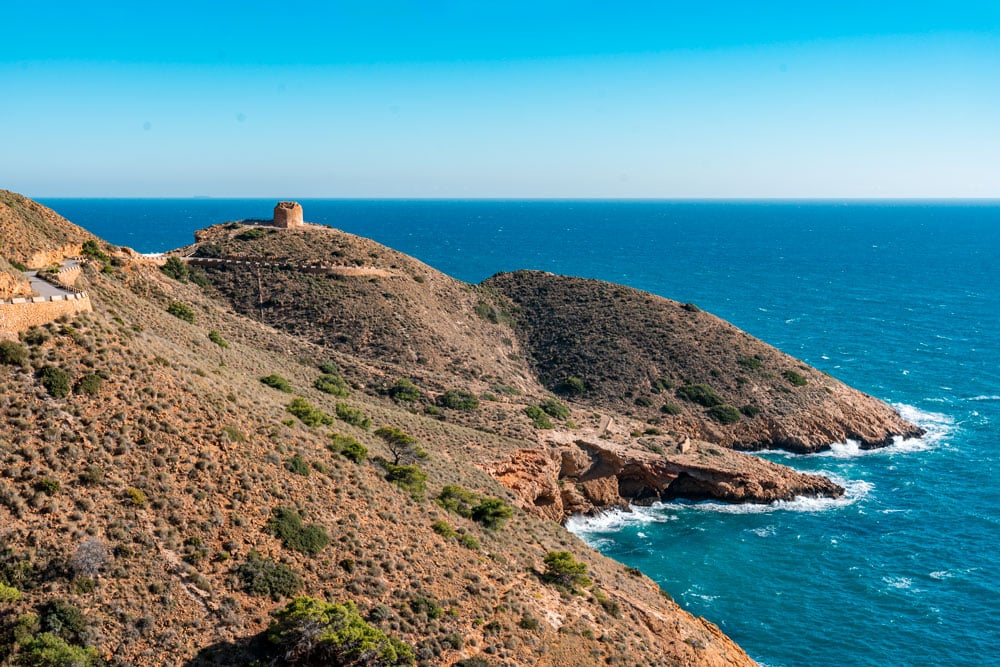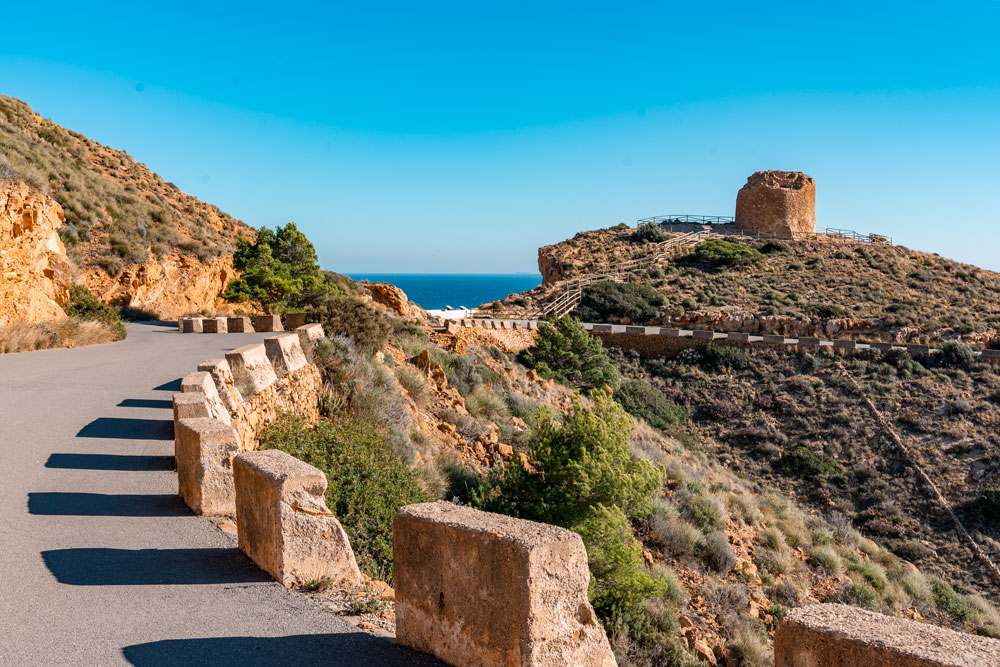 The Tower Route (Mirador Sierra Gelada)
An easy hike on an asphalted road to the ruin of the "Torre Punta del Cavall" tower, this walk is one of the easiest in the area and perfect to bring kids on.
If you start the walk at Balcon del Mediterraneo, it will take you slightly over an hour to get to the ruins of the watchtower that once served as protection against pirate attacks.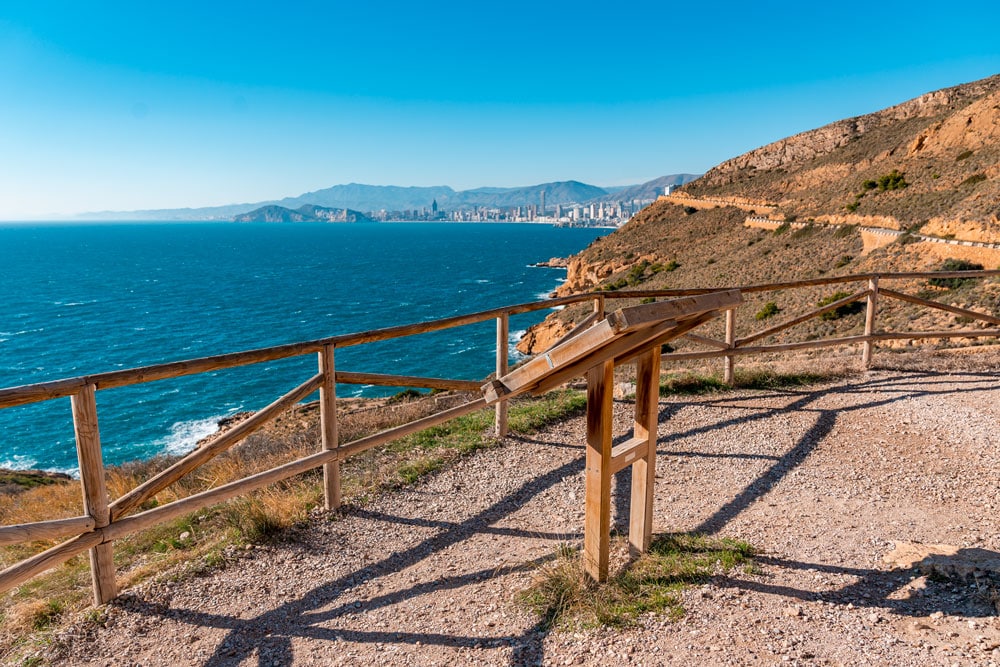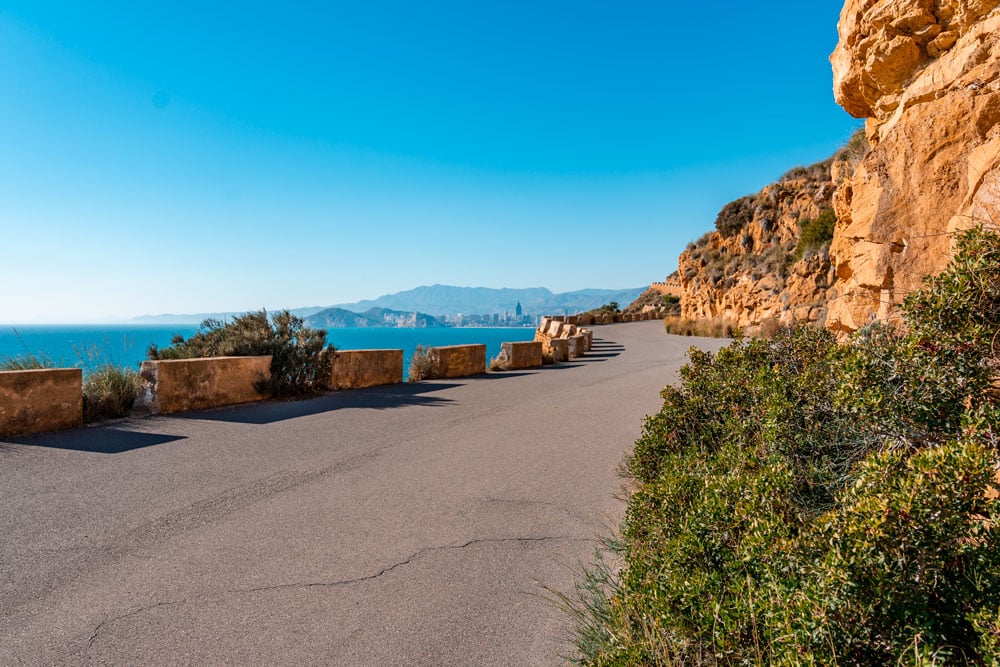 On the way, you can enjoy amazing views of the Mediterranean Sea, the Sierra Helada National Park, and of course the Benidorm skyline.
Length: 4.8 kilometers (2.9 miles) from Balcon del Mediterraneo up to the tower.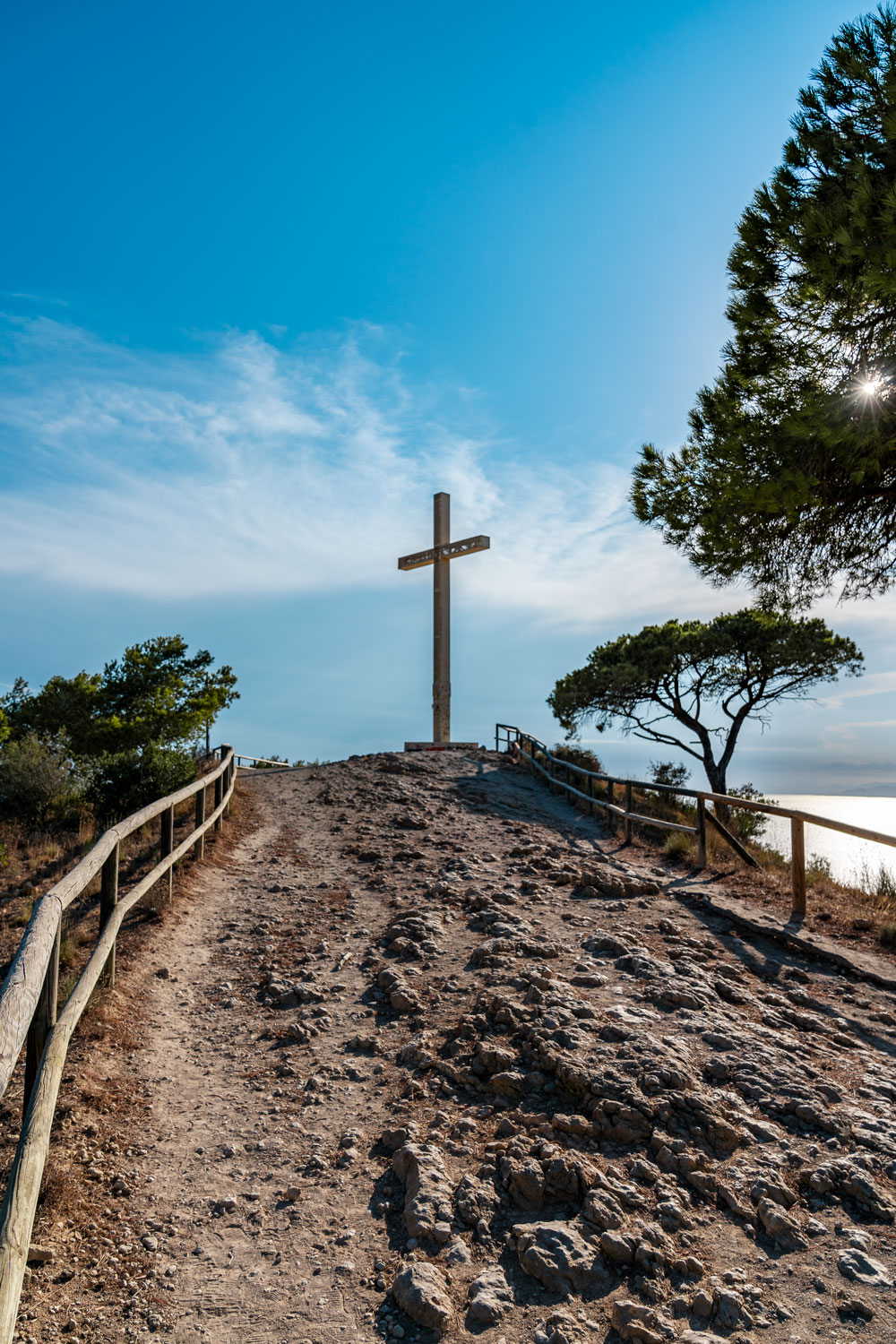 The Cross Route (La Creu de Benidorm)
This easy hike brings you up to the Sierra Helada National Park where you will reach a cross that was erected on this hill in 1975.
When you reach your destination, you will be rewarded with stunning views of Benidorm, its beaches, and skyscrapers.
In the distance, you can see Puig Campana, the second-highest peak in the Alicante province at 1.400 meters (4.500 feet) high.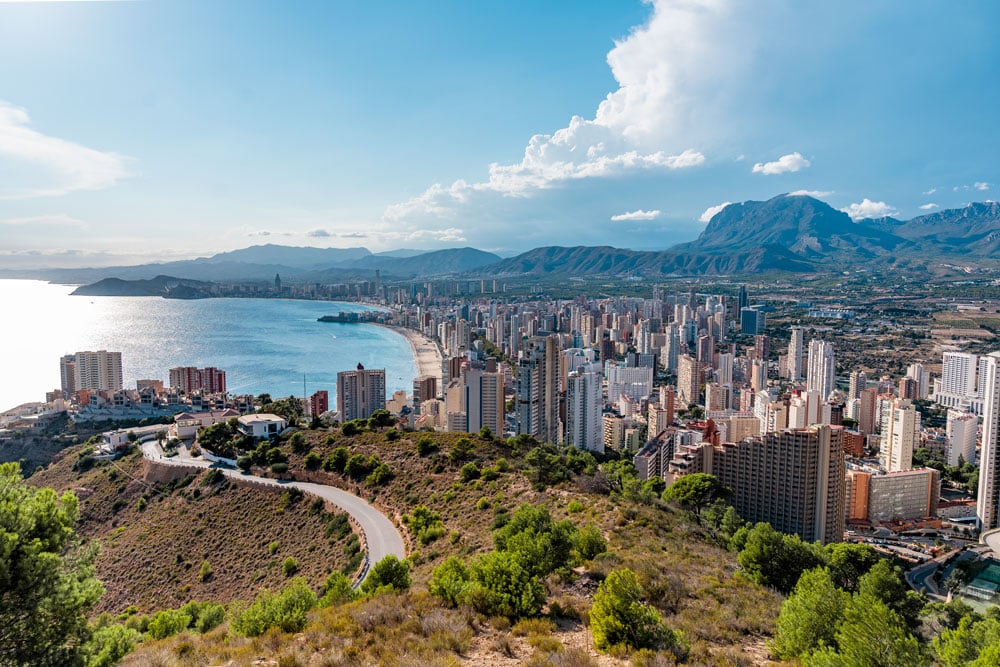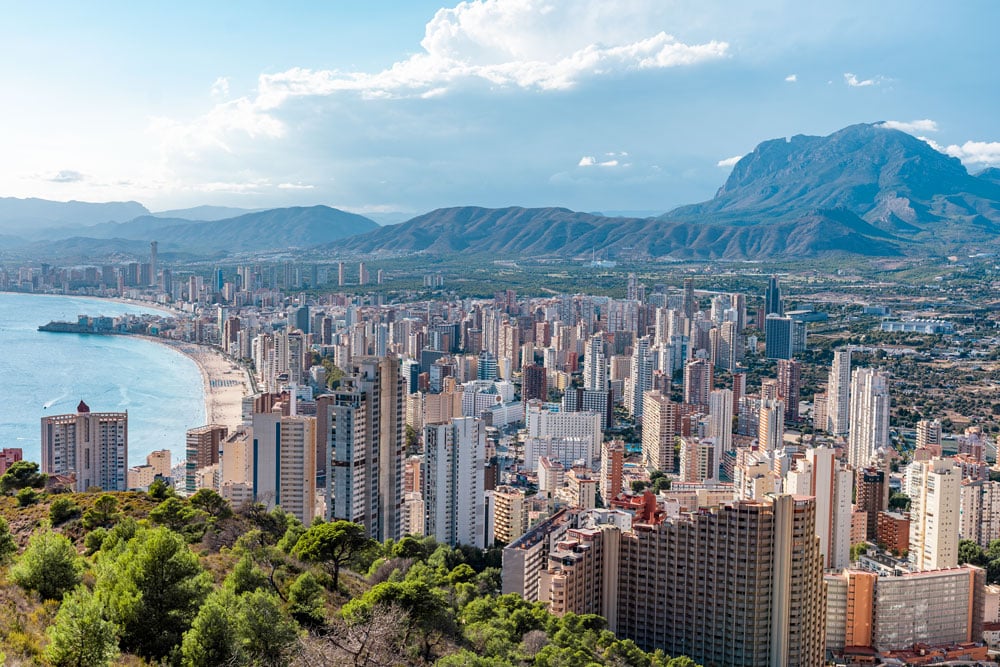 It's there where you get the best photos of Benidorm and its surroundings so don't miss the opportunity!
A one-way walk from Balcon del Mediterraneo is 4.4 kilometers long (2.7 miles) and takes slightly over 1 hour. With kids, perhaps add extra 30 minutes.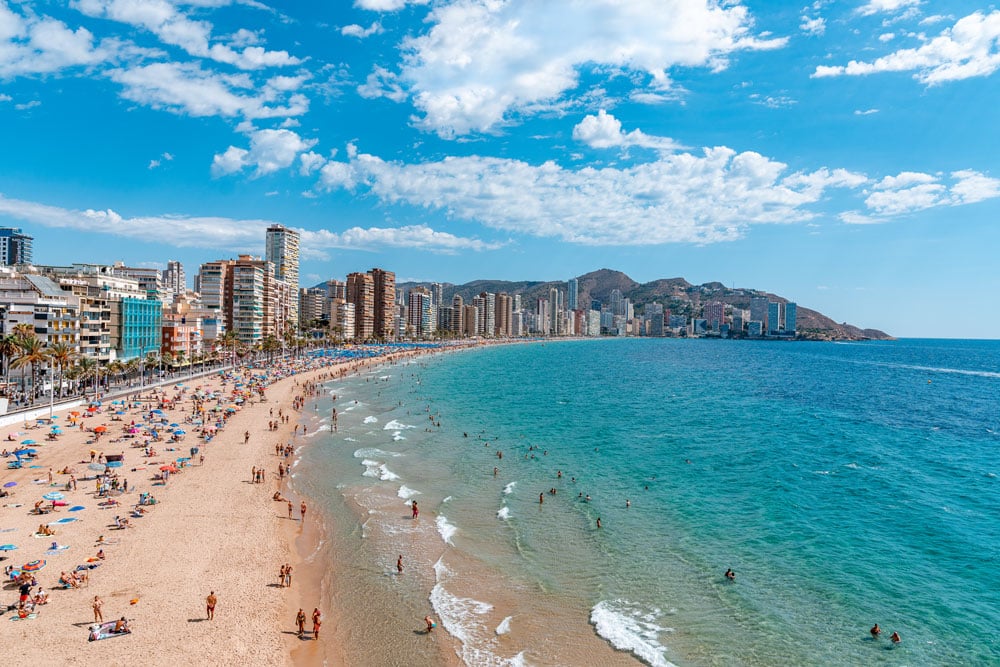 The Tossal de la Cala Route
Tossal de la Cala is an observation deck, 100 meters (328 feet) above sea level with Poniente Beach on one end and Finestrat Beach on the other.
In some areas, it is a steep but doable climb even with kids. You might just need to take several breaks or take it slow. On your way to the top, you will pass a little chapel dedicated to La Virgen del Mar (the Virgin of the Sea).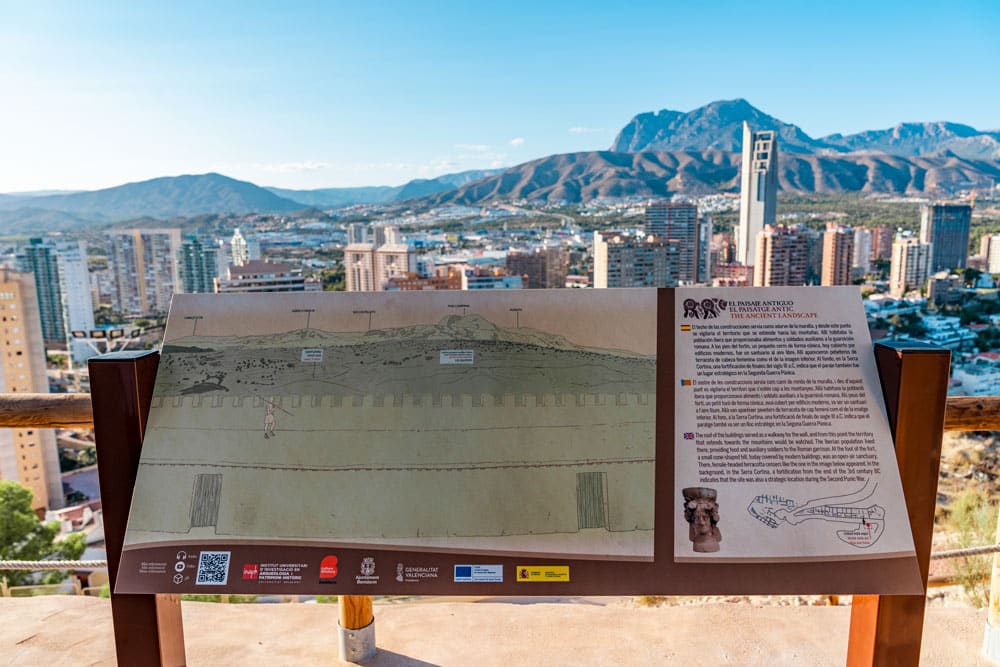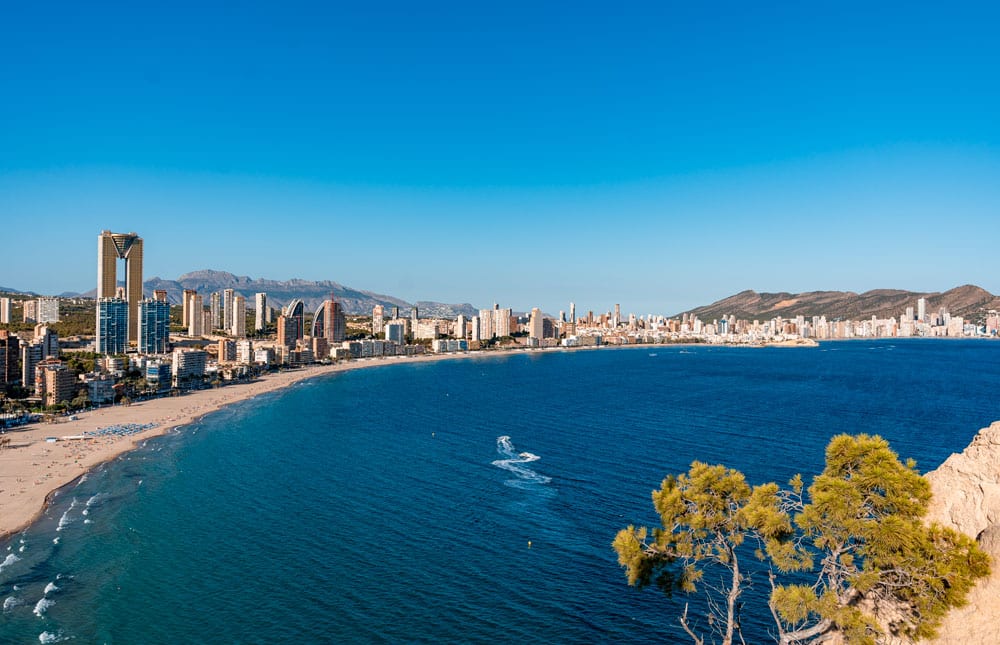 Stop there and enjoy the views or keep walking up. Soon, you will notice a few information boards with interesting facts about the area and its history that dates back to Roman times.
The observation deck offers panoramic views and is truly worth the climb.
Length: 4.5 kilometers (2.8 miles) from Balcon del Mediterraneo up to the top. It takes about an hour to get there.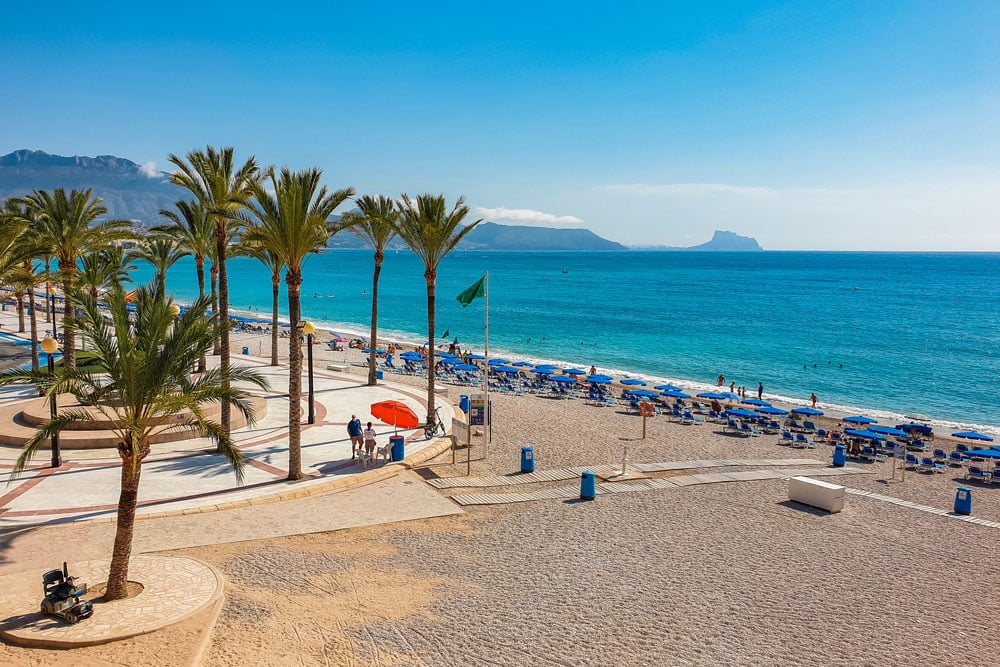 The Lighthouse Route (Faro del Albir)
A 15-minute drive north from Benidorm will bring you to another seaside resort of El Albir. It's there where you will find the starting point of the Camino del Faro path.
You can start the walk from the Tourist Office at the south corner of Albir Beach or simply from the car park that is located right in front of the main entrance to the Sierra Helada National Park.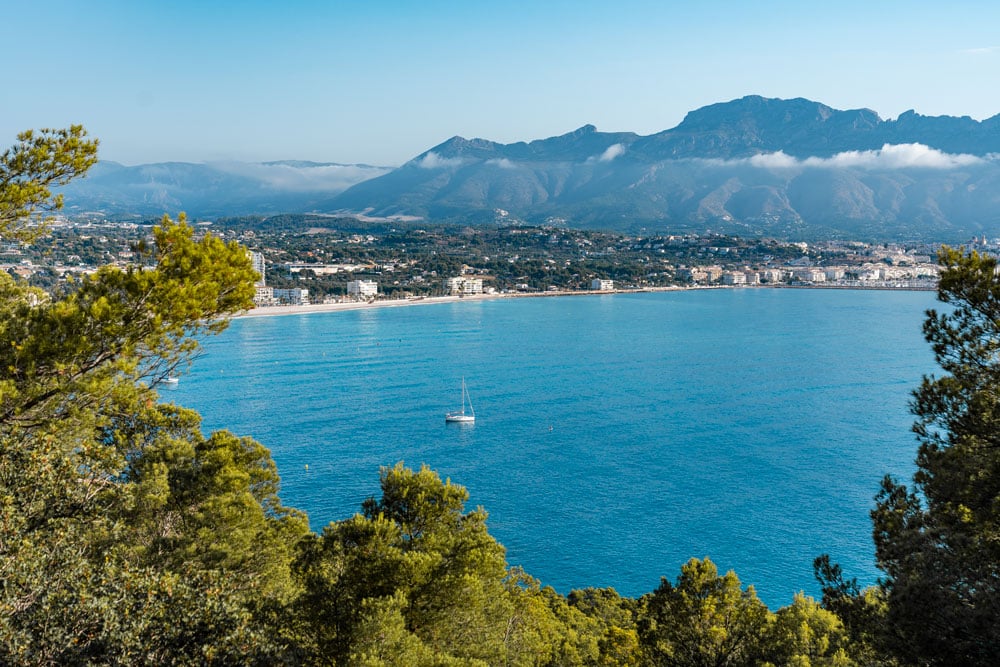 On the way, you can enjoy the stunning views of El'Albir with its pebble beach, the quaint town of Altea in the distance as well as Calpe with its famous Ifach Rock that is now part of a natural park.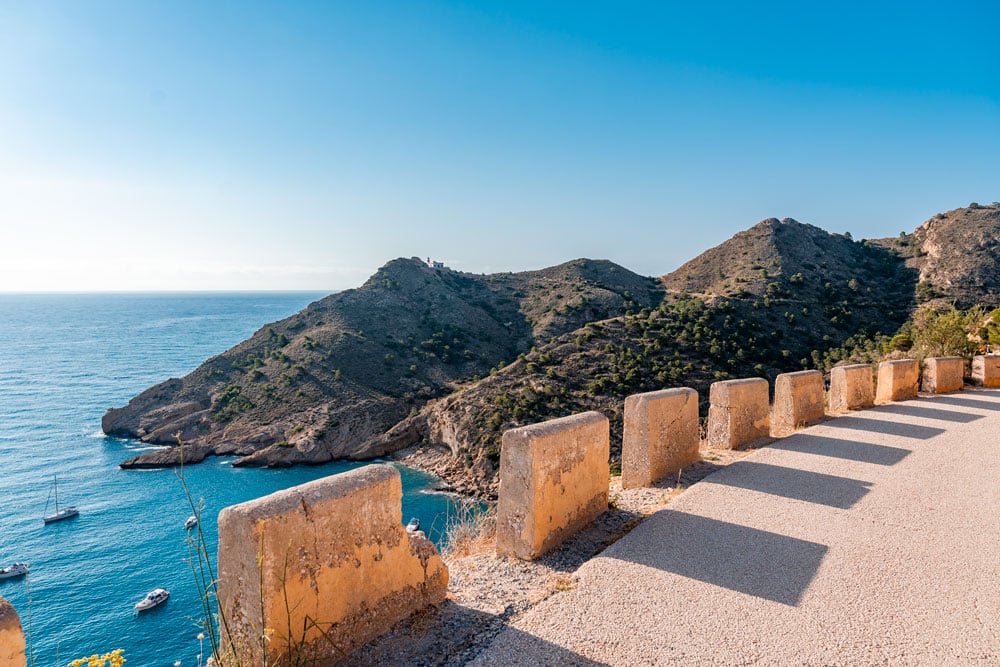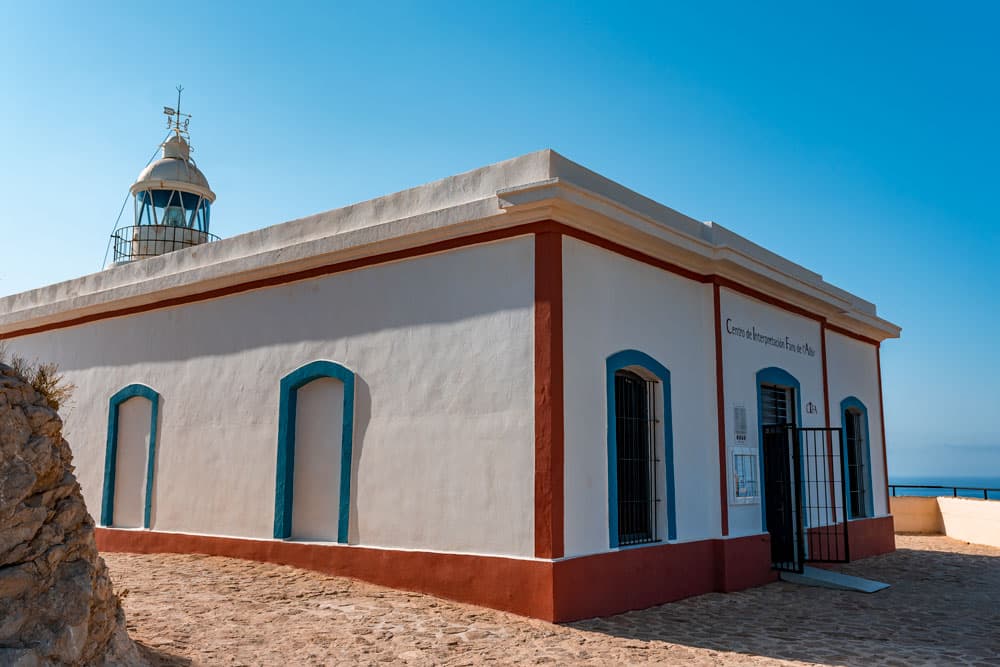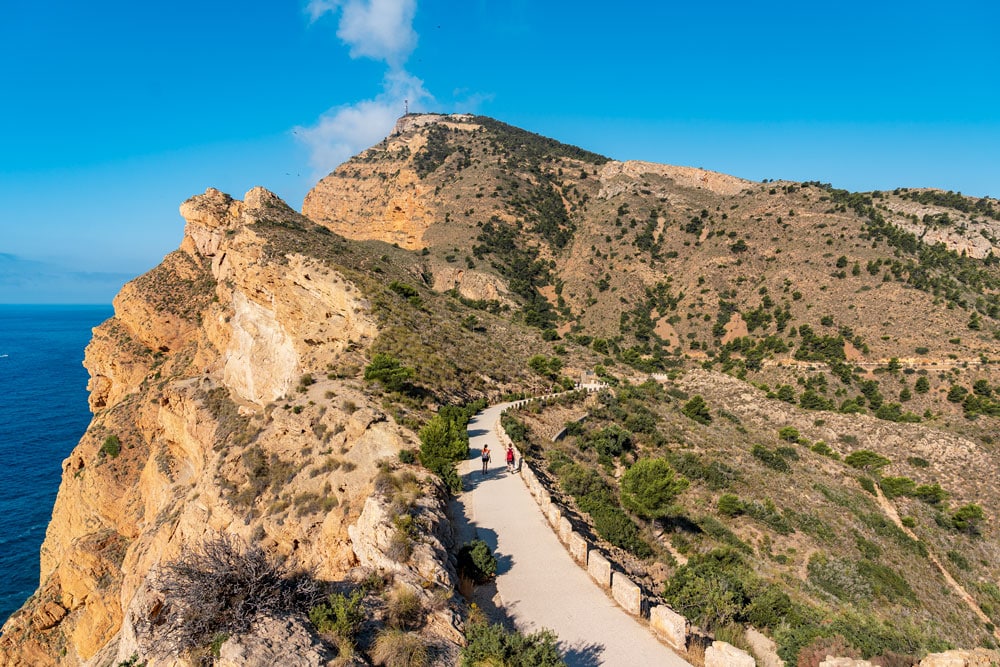 This easy hike is suitable for all age groups, it's stroller-friendly and pretty quick. There is also a picnic area at the beginning of the hike so you can bring packed lunch with you and enjoy it there.
Length: 2.5 kilometers (1.5 miles) from the parking area at "Carrer Neptu" street.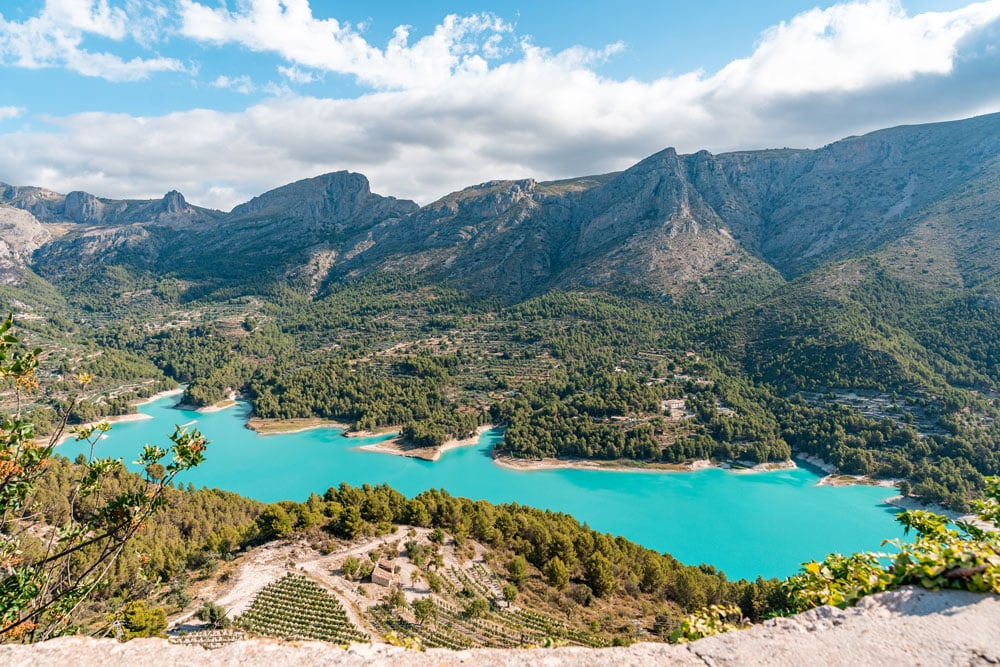 The Reservoir Route (Guadalest Reservoir)
If you have a car, it would be a shame to miss one of the most interesting hikes in the area. A bit farther from Benidorm (a 40-minute drive) but so worth it!
A walk around the Guadalest Reservoir with its turquoise water and scenic landscape is a perfect end to a day trip to El Castell de Guadalest, the most visited village in the Costa Blanca area.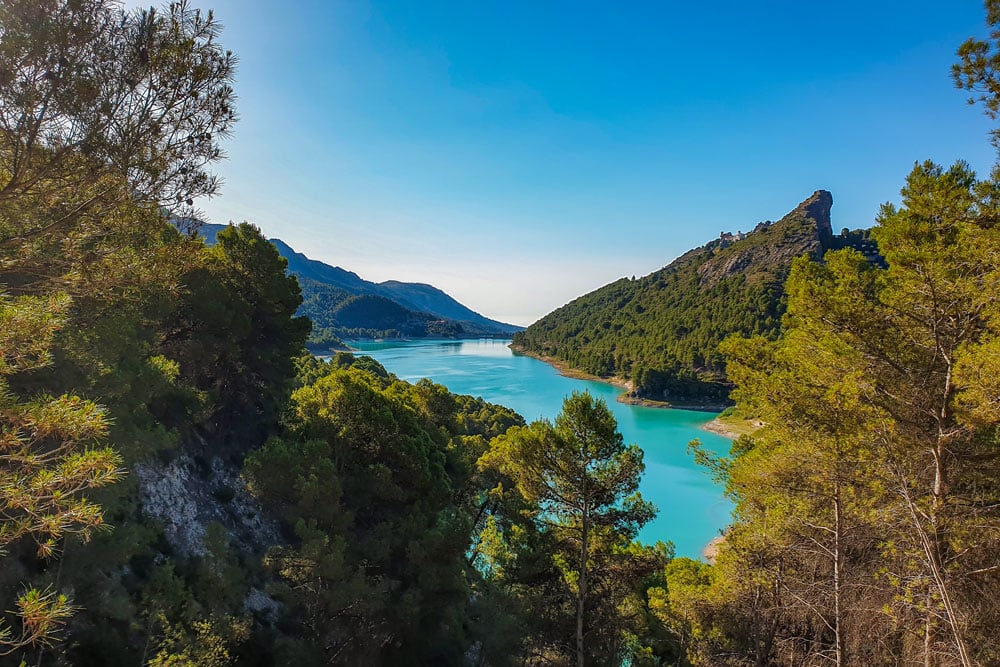 You can access the reservoir from the village by walk but it is a very steep hill so I don't recommend doing so if you plan on doing this hike with kids.
Length: 2.5 hours (the whole loop).
Note: The above-mentioned routes are the easiest ones in and around Benidorm.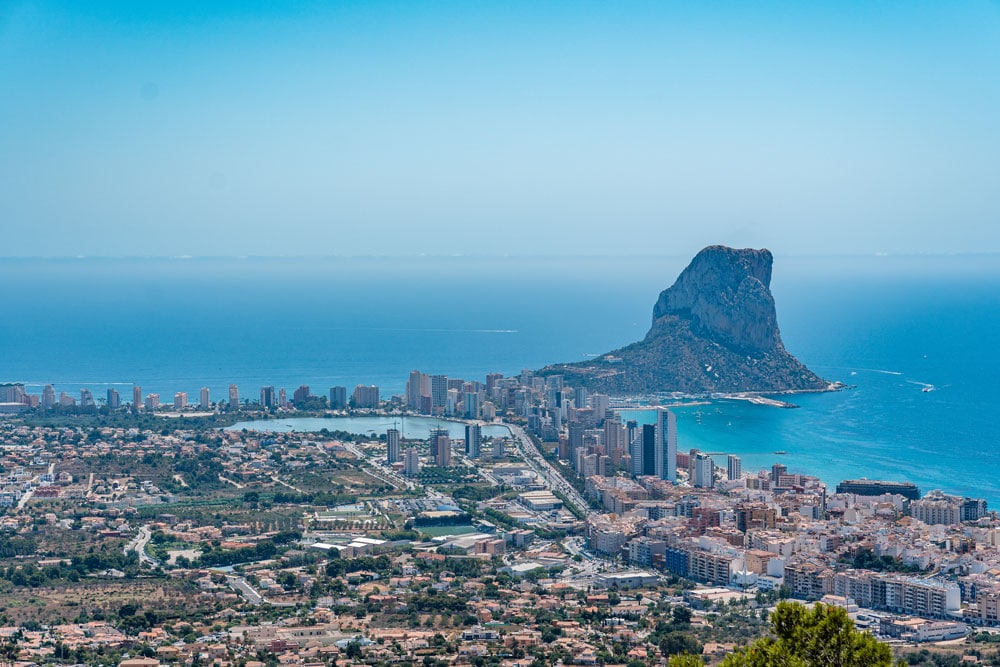 If you like a challenge, you can hike the Sierra de Bernia Mountain Range or Serra d' Olta recreational area (you get amazing views of the Calpe rock).
Just bear in mind that these trails are definitely not kid-friendly for their steep hills, rocky terrain, and in some areas quite dangerous segments. If you wanted to do the full route, you would need about 4-5 hours for both.
What else to do around Benidorm?