This is a list of the 10 best things to do in Costa Blanca, Spain. Best beaches, medieval castles, hikes, water sports, parties – it has it all!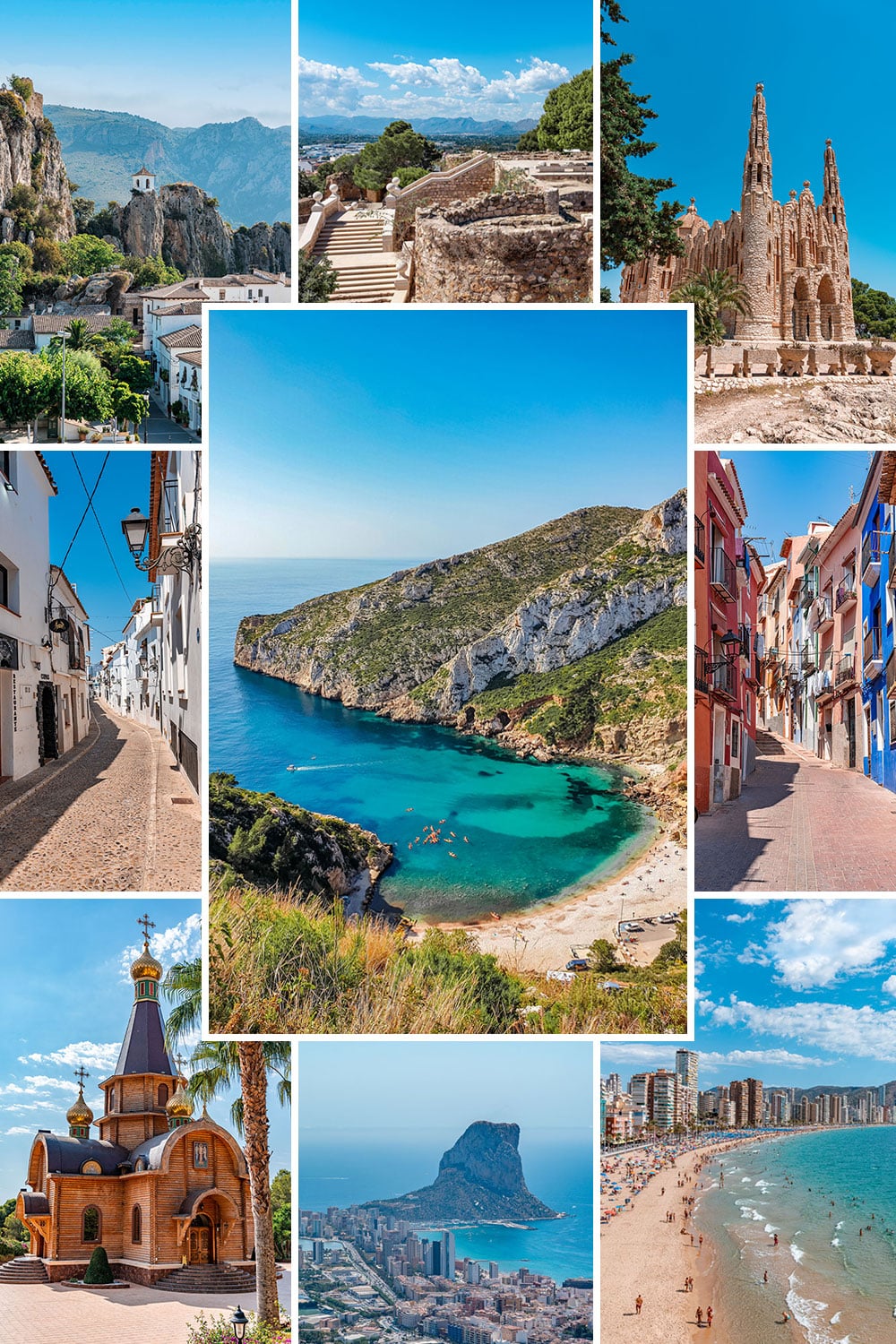 Where is Costa Blanca?
Costa Blanca or The White Coast is an area in the province of Alicante, that covers more than 200 kilometers (120 miles) of the southeastern coastline of Spain.
It has beautiful beaches, quaint villages, interesting castles, natural parks as well as amusement parks and quite a few tourist spots with Benidorm being number 1 in popularity.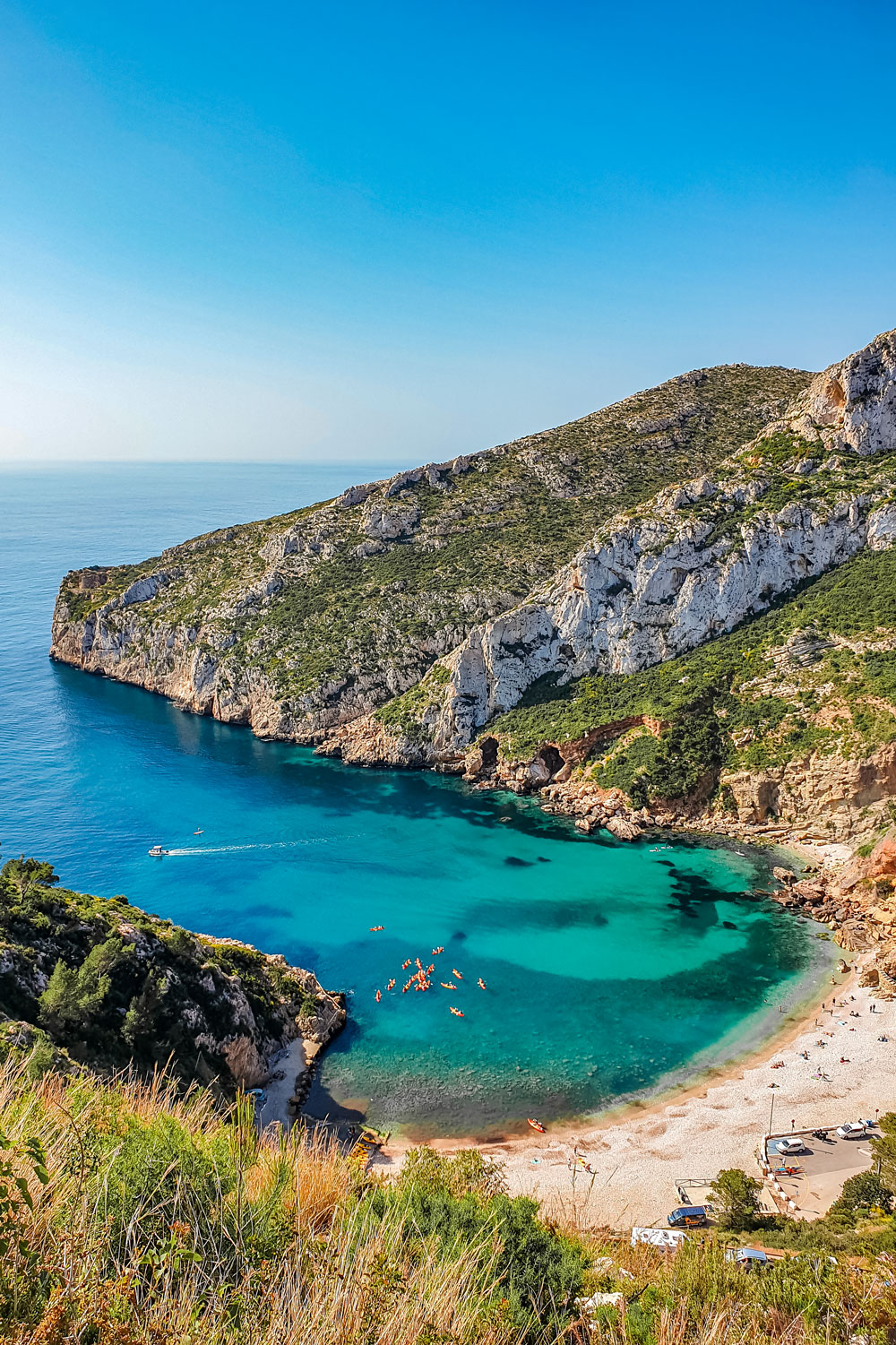 Best things to do in Costa Blanca
1. Snorkel in the Granadella Beach
This small beach, south of the city of Javea, is said to be one of the best beaches in Spain. Set in a picturesque location, surrounded by cliffs this place is perfect for kayaking, paddle boarding, and snorkeling enthusiasts.
Cala Granadella will definitely not disappoint!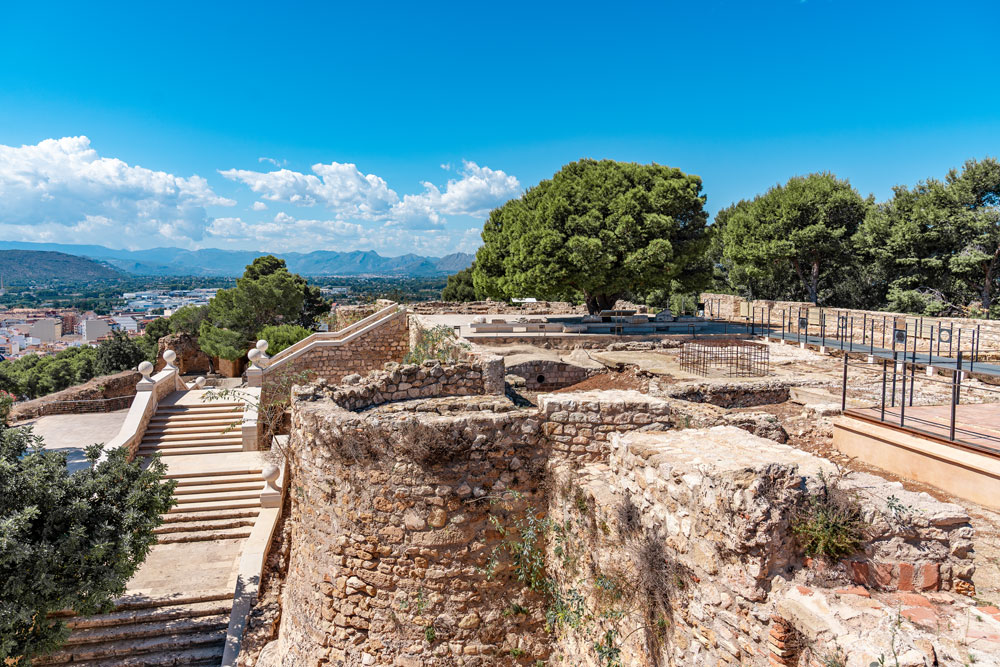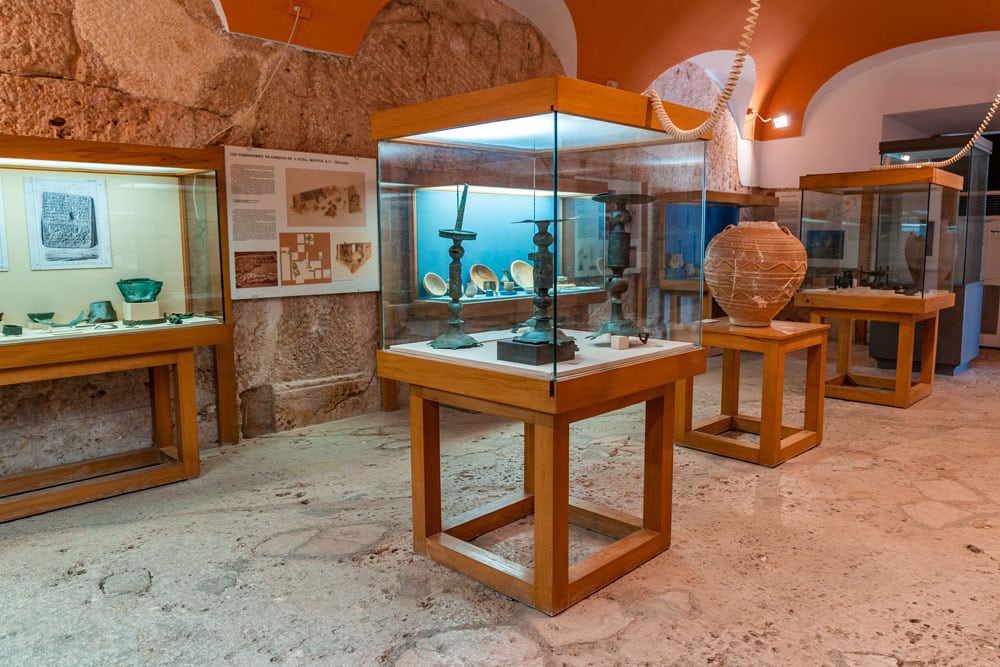 2. Walk the walls of Denia Castle
The castle itself offers mostly well-preserved walls you can walk on and stunning views of the city, its port (if you are lucky you can watch docking a ferry), and the Montgó mountain range.
Inside the walls, there is a small archeological museum.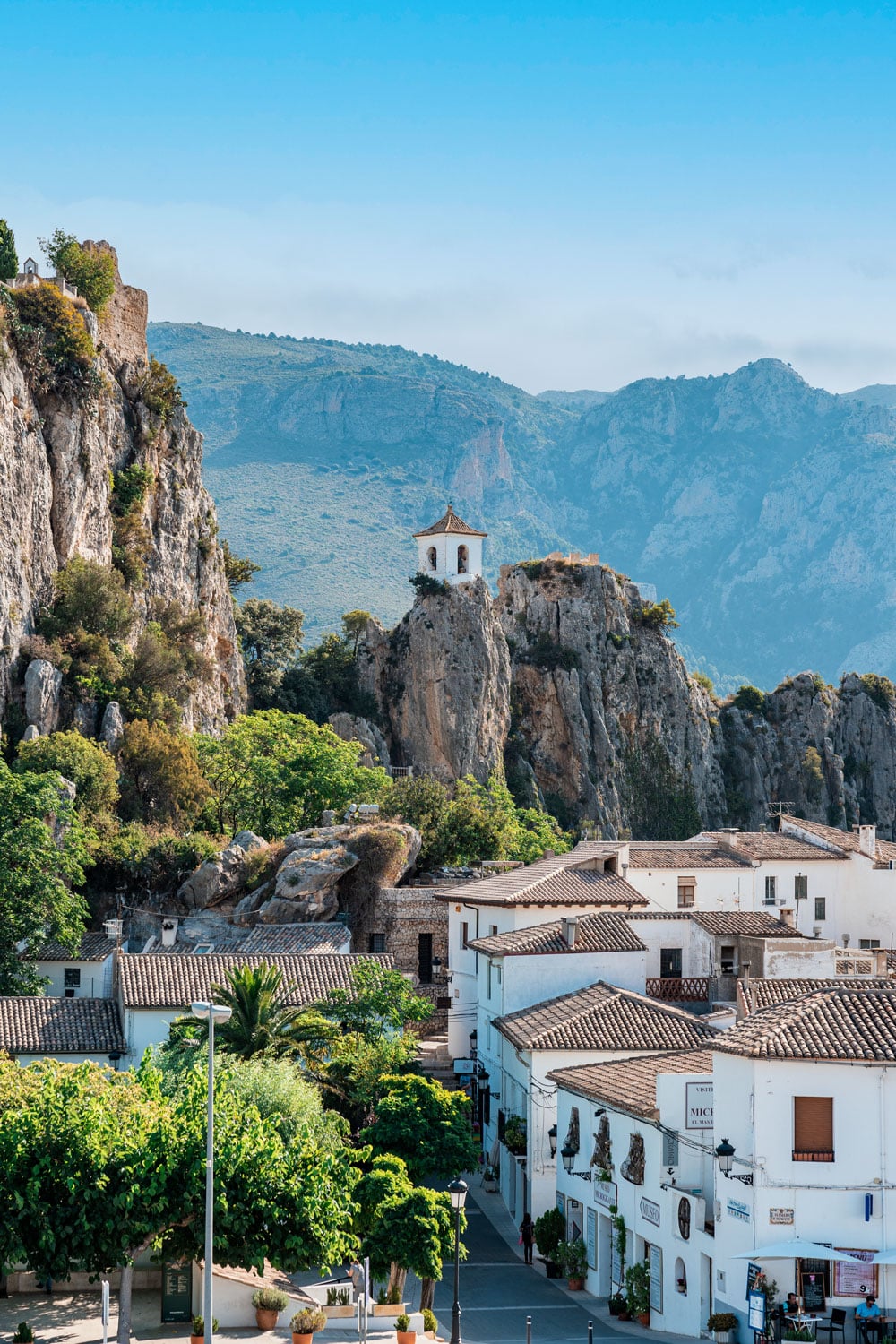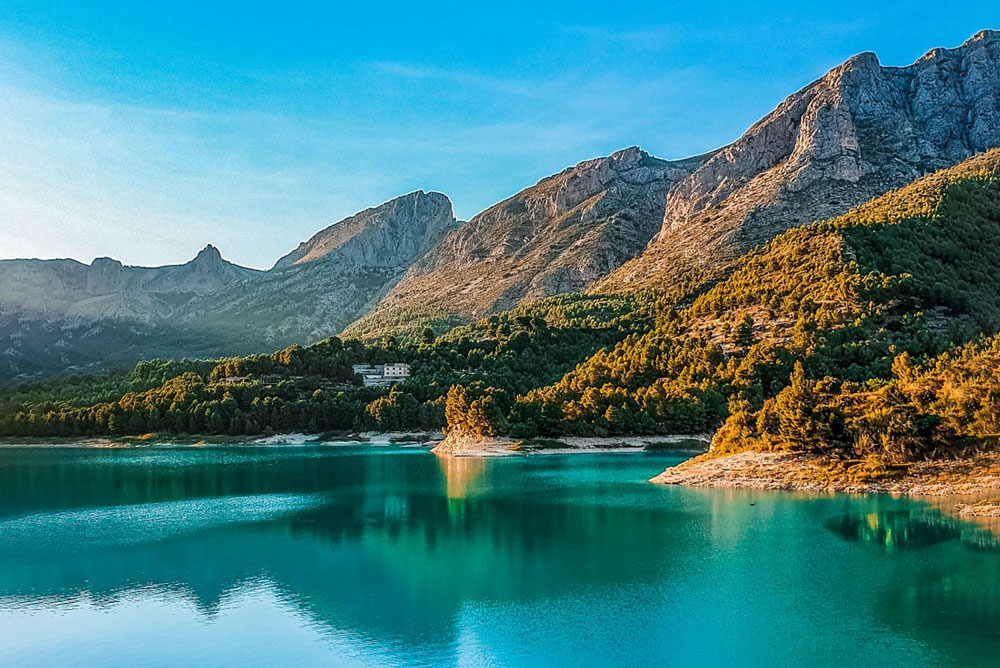 3. Visit El Castell de Guadalest
With numerous museums, a castle, a beautiful upper village, and stunning views it is a popular tourist destination all year round. This hilltop village is only a short drive from the coast and many combine its visit with a trip to Algar Waterfalls.
When the weather cools down a bit, why not add a Guadalest Reservoir walk to your list of things to do in Guadalest?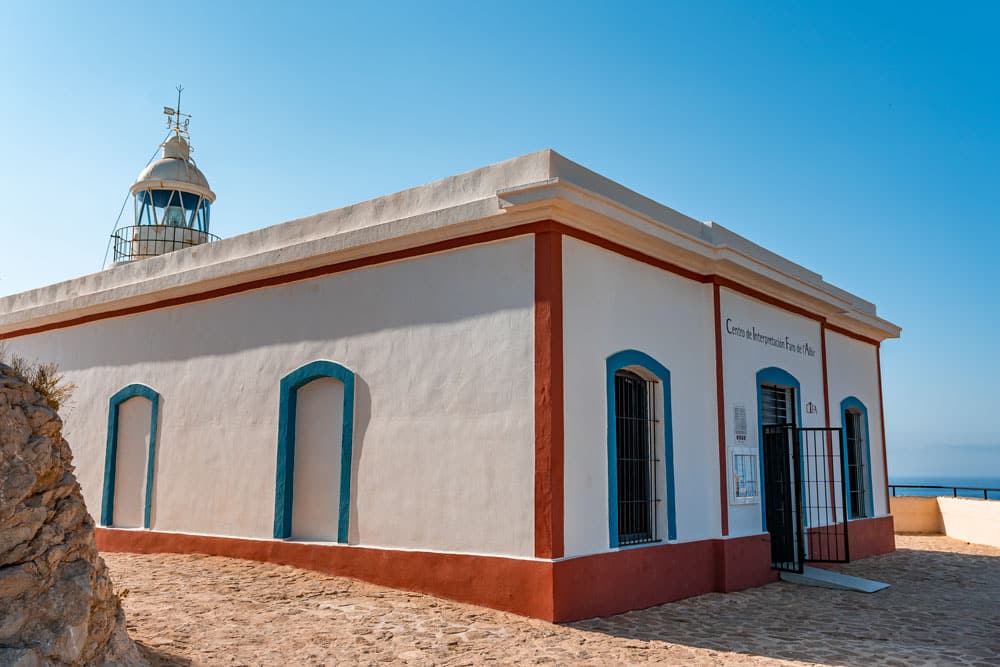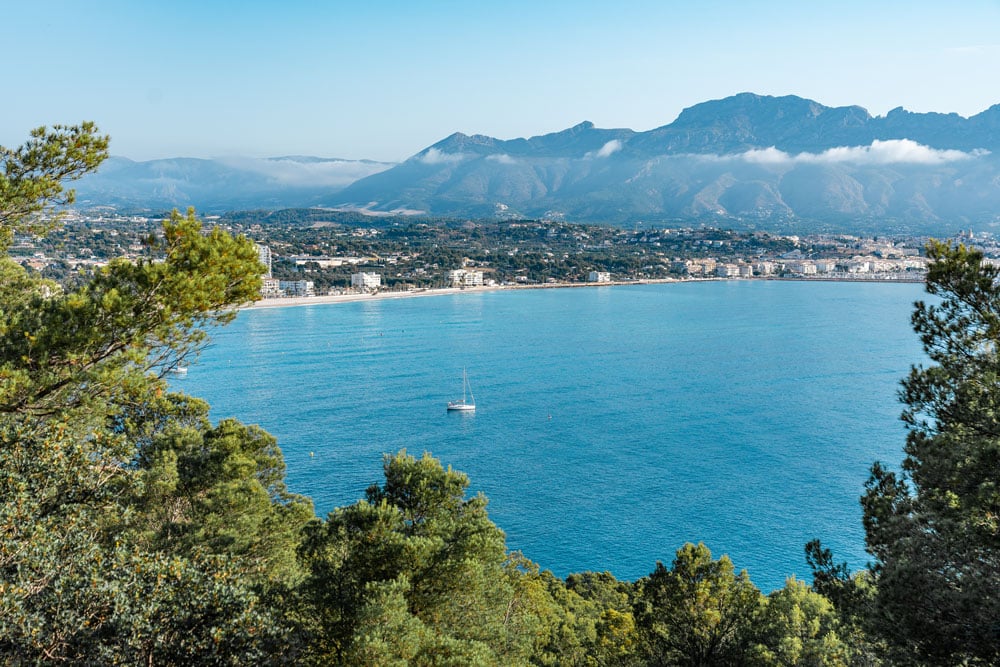 4. Hike up to El Albir Lighthouse
The El Albir beach is one of our most favorite beaches in Spain. Pebble beach with crystal clear water and breathtaking views of Altea and Sierra Helada.
It's a great spot for snorkeling, kayaking, and paddleboarding and it is also there where you can hike through the Sierra Helada National Park up to the lighthouse that offers amazing views of the area.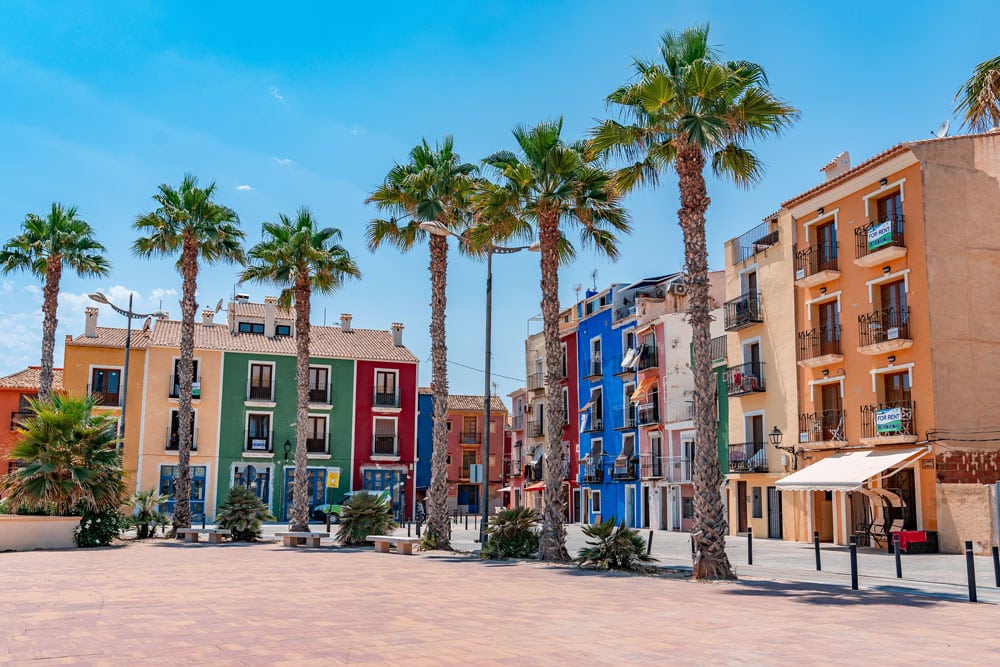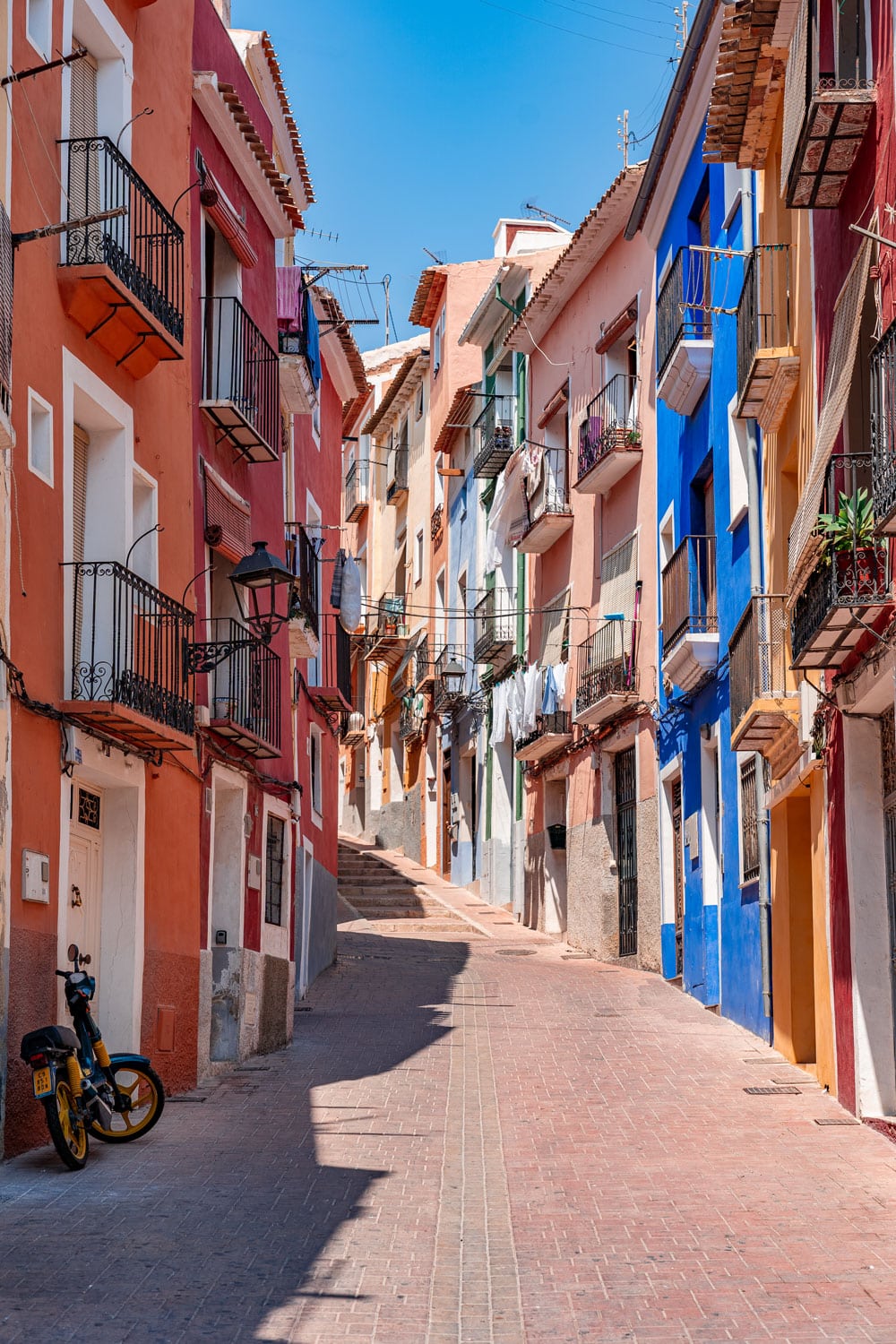 5. Learn about chocolate in Villajoyosa
A trip to the colorful seaside town of Villajoyosa wouldn't be complete without a visit to Valor Chocolate Museum. Learn how chocolate is made, taste some and buy as much as you like!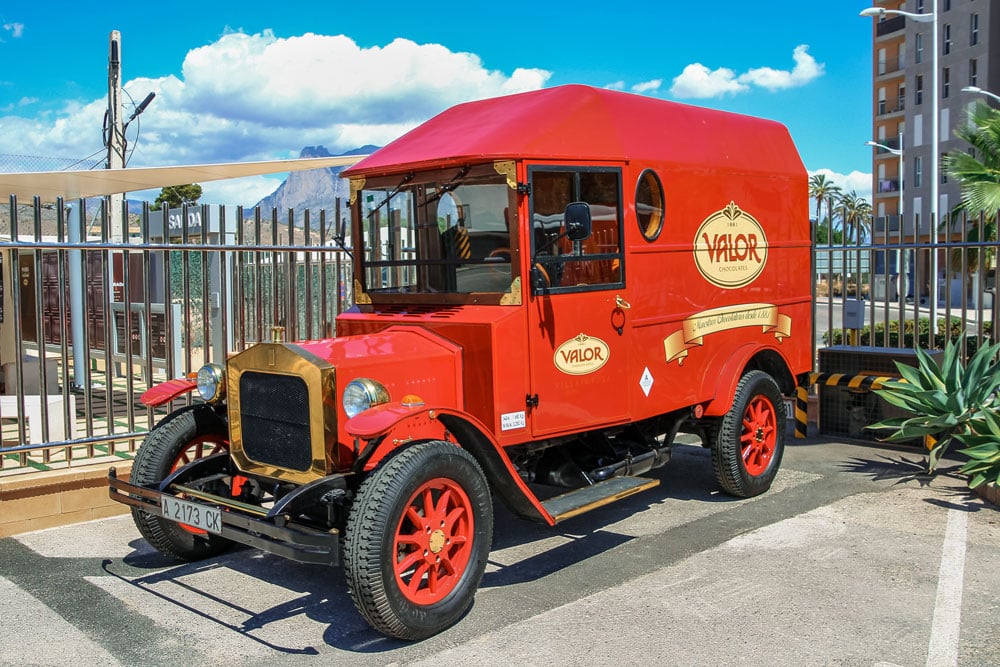 Or, if you are into artisan chocolates, visit the Chocolates Perez store – a family-owned artisan chocolaterie and bring some edible souvenirs back home.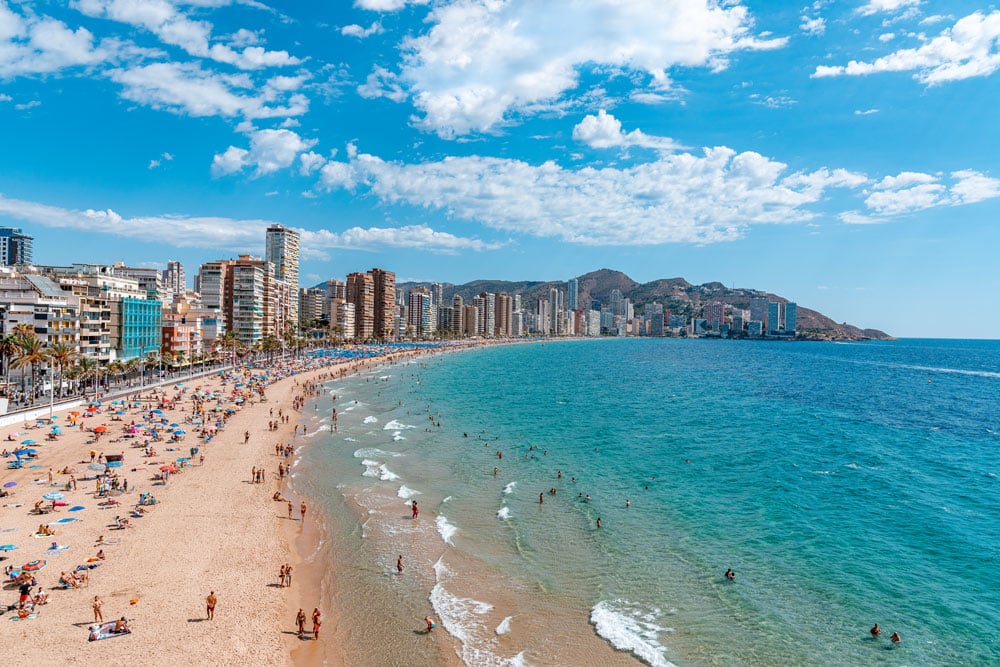 6. Enjoy the nightlife in Benidorm
The most popular beach destination in Spain, this place is full of sky-scrappers, restaurants and of course dance and nightclubs.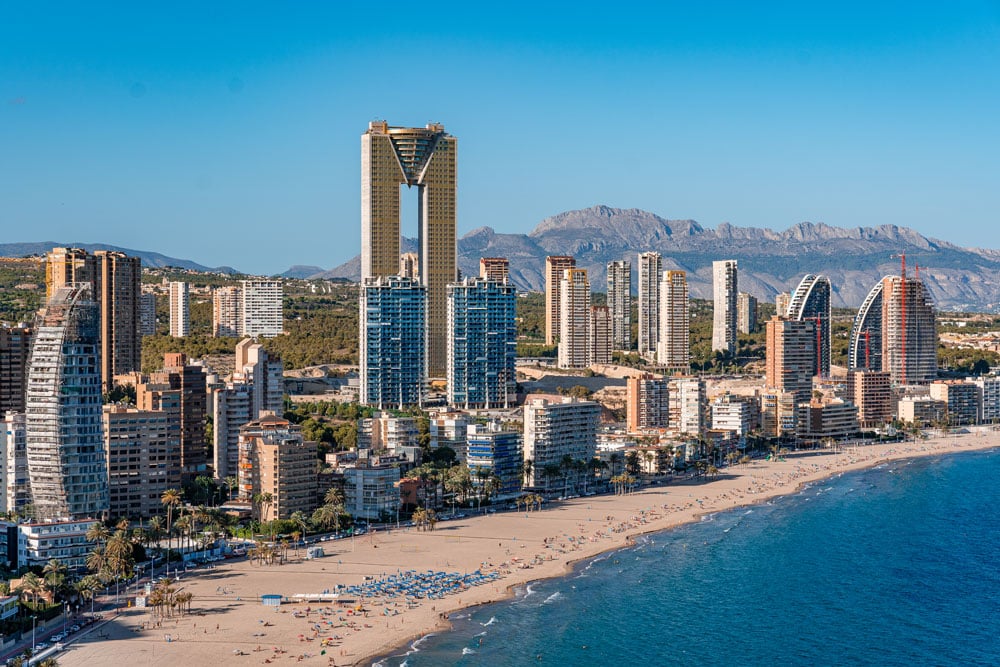 If you like to relax on the beach during the day and party at night, this is the place to be. Popular among all age groups, Benidorm has something to offer to everyone.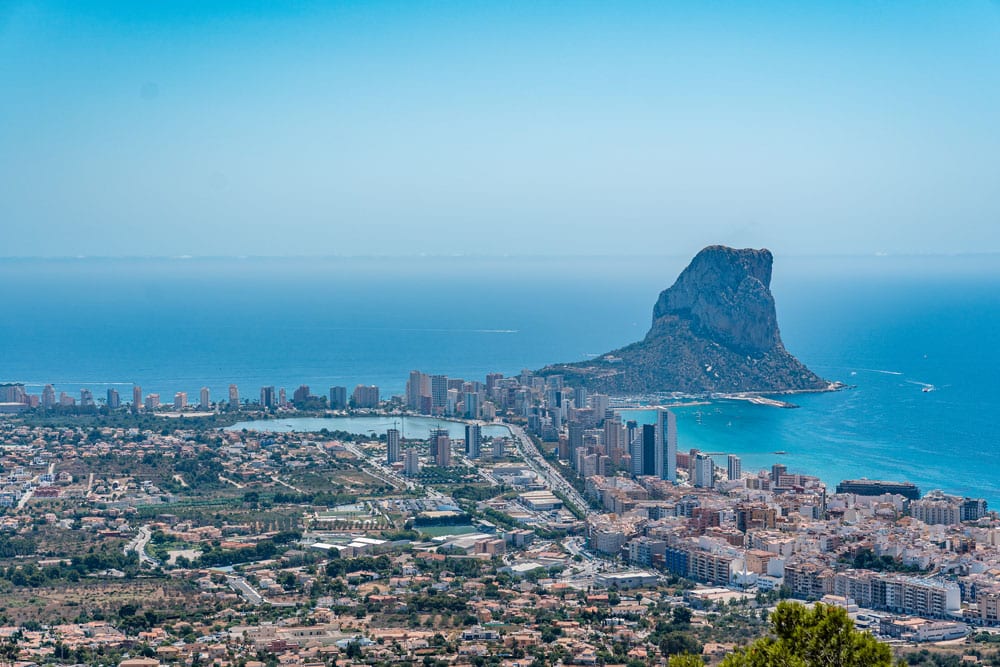 7. Hike the Calpe Rock
El Peñón de Ifach is a majestic rock that rises up to the height of 332 meters and is now a protected National Park and home to many plant and bird species. Signposted trails start from Calpe Visitor's Center and lead up to the peak.
Avid hikers may also like to follow some of the hiking routes in the Sierra Oltá from where you get to see the Calpe Rock from a bird's perspective.
Note: It is not an easy hike as some parts are very technical, so I don't recommend this for families with young kids and people with walking difficulties due to its harsh terrain.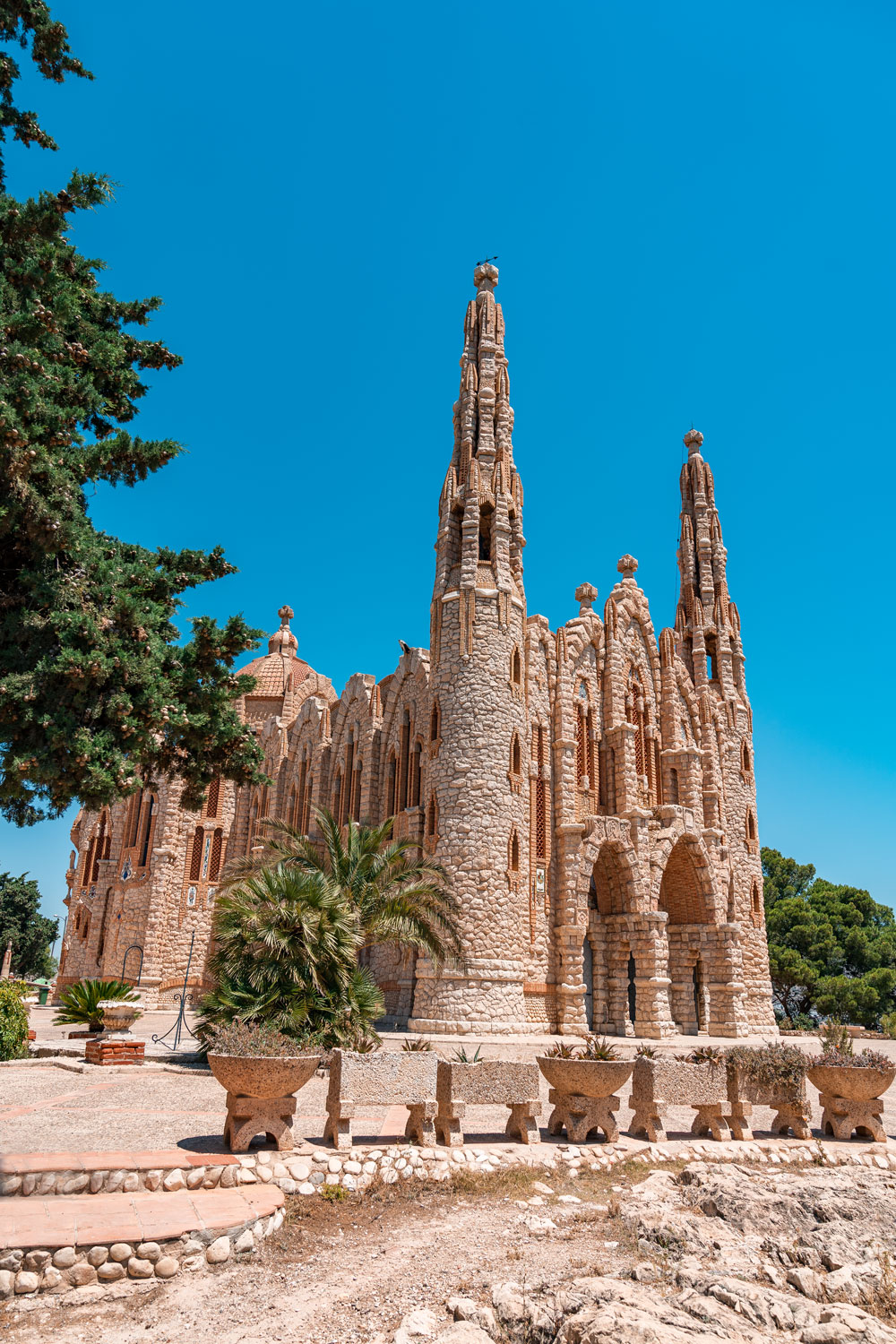 8. Admire the architecture of Mini Sagrada Familia in Novelda
Not far from Alicante, in Novelda lies a sanctuary with a beautiful church – Santuario de Santa Maria Magdalena, built by Jose Sala – an architect inspired by the famous Antonio Gaudi and his style.
Not known to many, this place is a true gem in the area. Entry is free and so is the visit to the ruins of the Mola Castle situated right next to it.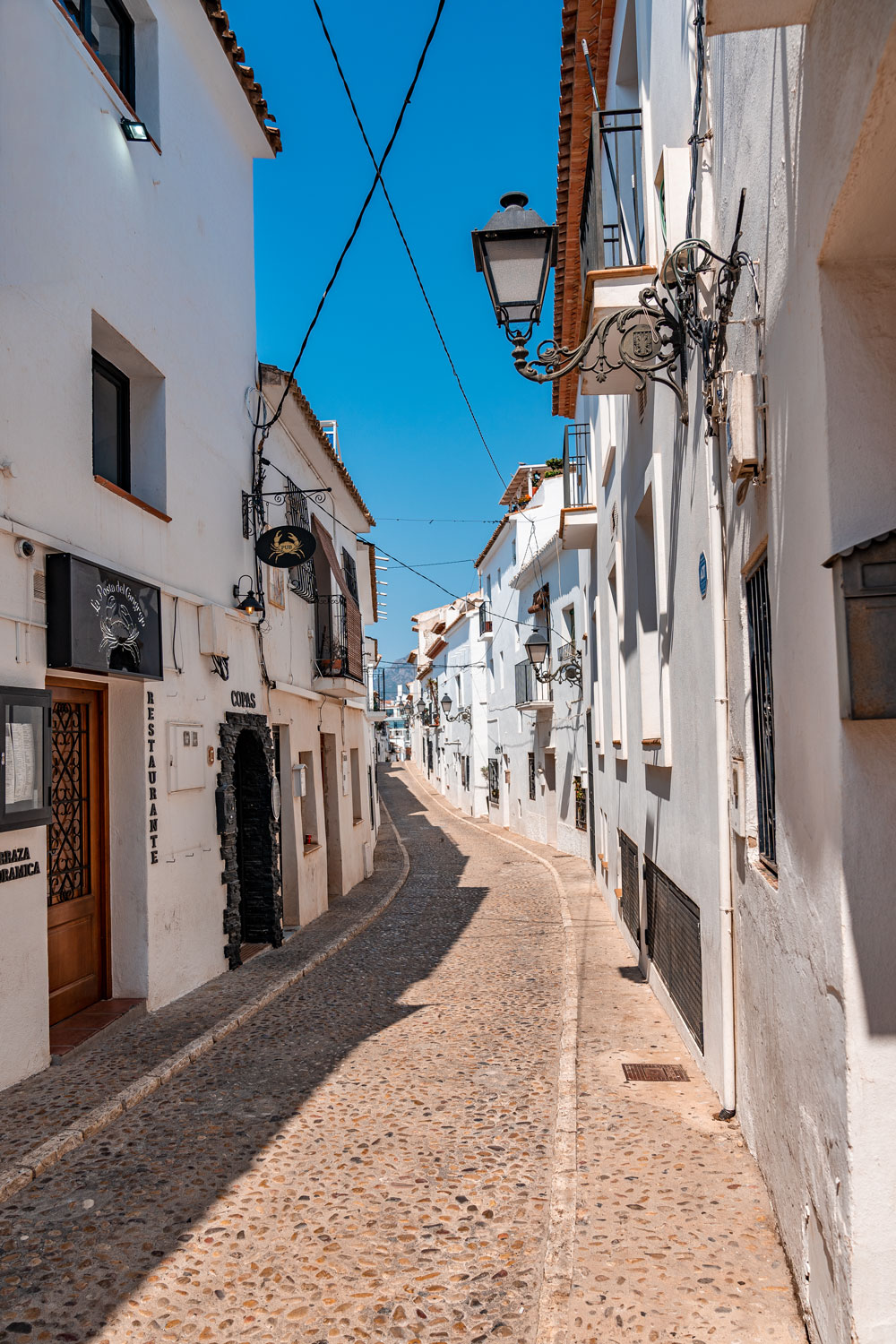 9. Explore the quaint town of Altea
Situated on a hill, this old town with narrow streets and whitewashed houses, the church of La Mare de Deu del Consol with its domes tiled with glazed ceramics offers numerous views, good restaurants, and souvenir shops.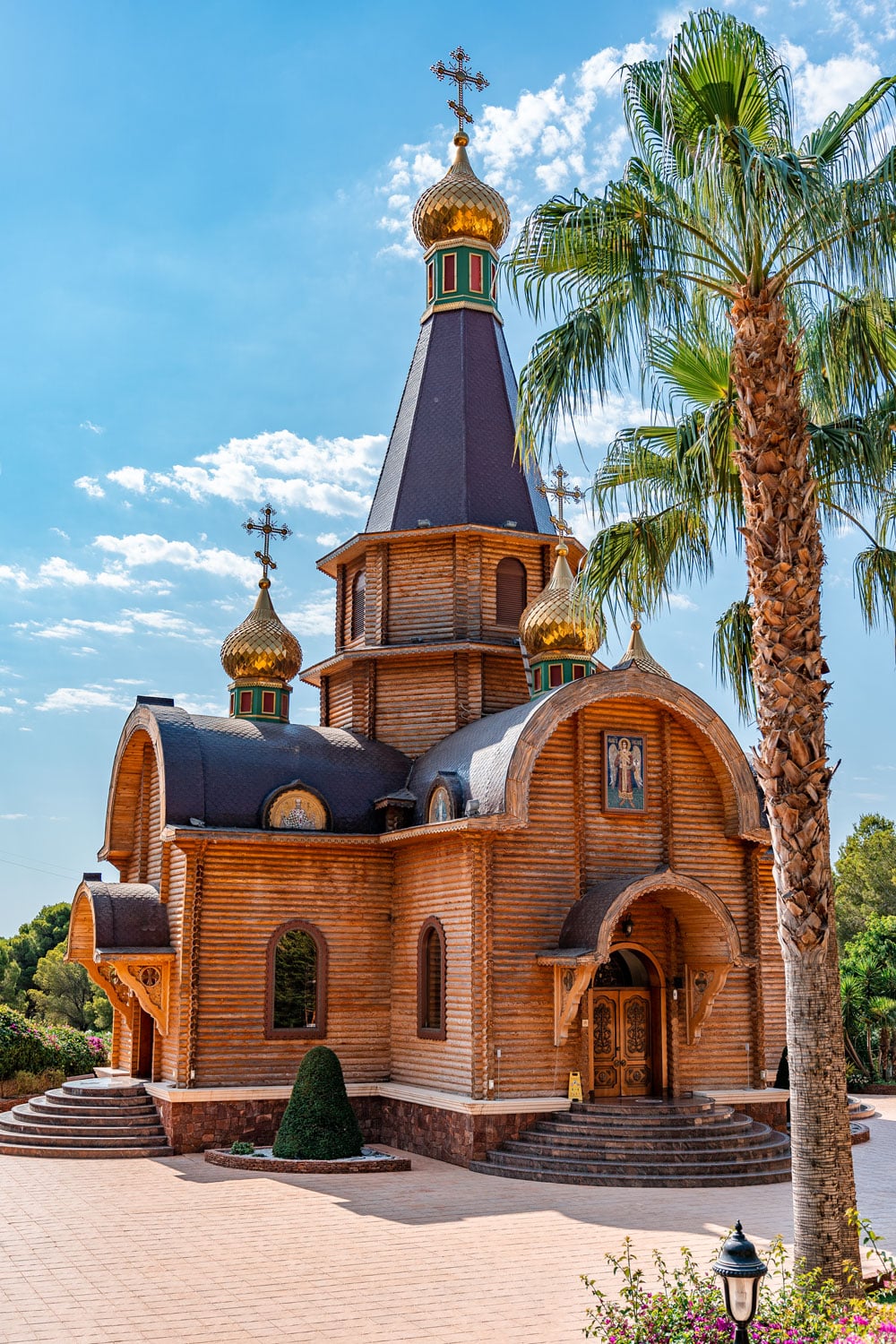 A bit farther in the area of Altea Hills, stands a wooden Russian Orthodox church built with materials imported from the Ural.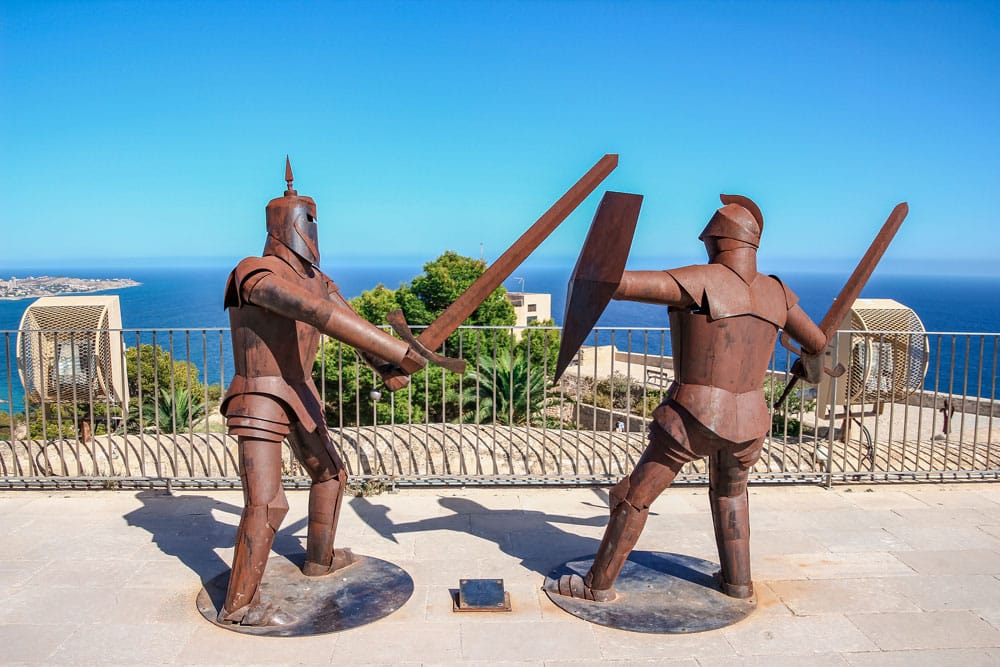 10. Visit Santa Barbara Castle in Alicante
Built on Mount Benacantil hill, the Alicante Castle is overlooking the capital city of Costa Blanca and offers views of the Mediterranean Sea and the bay.
This large fortress was built in the 9th century by Moors and over the centuries witnessed various owners from Muslims, and Christians to French as well as English.
Tip: Entry is free but there is a charge when you use the elevator. If you visit late in the evening, you can use the lift without having to pay anything!
If you are looking for fun things to do in Costa Blanca, or perhaps you don't like being bored and you are searching for a more active vacation, this post will help you plan your trip to Spain's White Coast.
Safe travels,
Julia & Siim