The town of Sirmione is a little gem on Lake Garda, Italy's largest lake. Located in northern Italy, it makes a good day trip from cities like Venice, Verona, or Bergamo.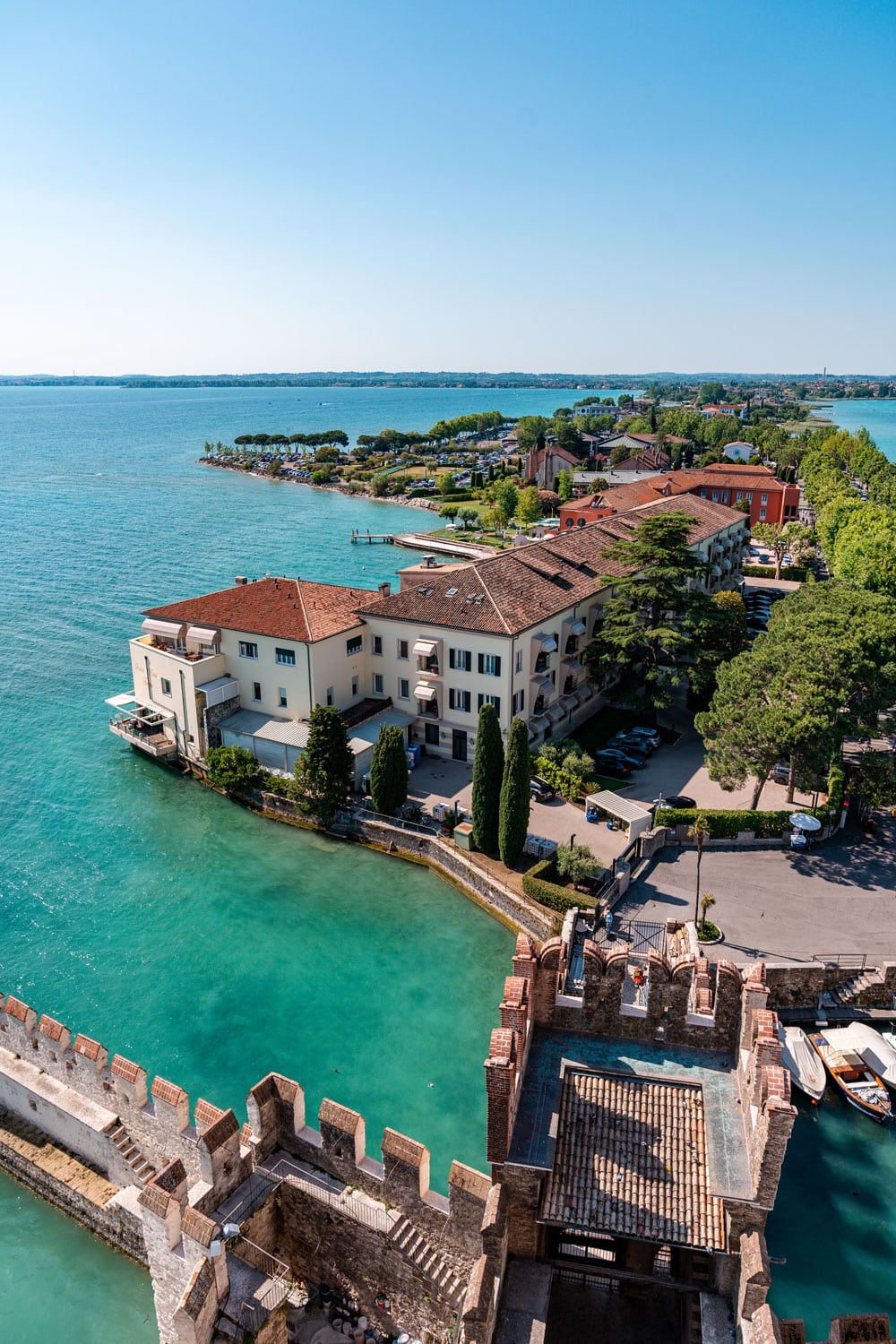 This quaint lakeside resort town is easily accessible by car as it is close to the A4 motorway. It is one of the most popular destinations in northern Italy and without a doubt, the most visited on Lake Garda (Lago di Garda).
It is perfect for a quick stop, a full day of exploring or staying overnight. And, while it may be small in size, there is a lot to do from sightseeing, boat trips, and browsing the streets, to leisurely sunbathing.
So let's have a look at what you can find there!
What to see in Sirmione?
The Scaligero Castle (Castello Scaligero) – This 14th Century fortification is pretty much the entry point to the town center so there is no chance you can miss it. For a 6 euro ticket, you get to climb its walls and tower and enjoy stunning views of the area. There are barely any expositions to see but the views definitely justify the price. Note: Kids under 18 years of age go for free!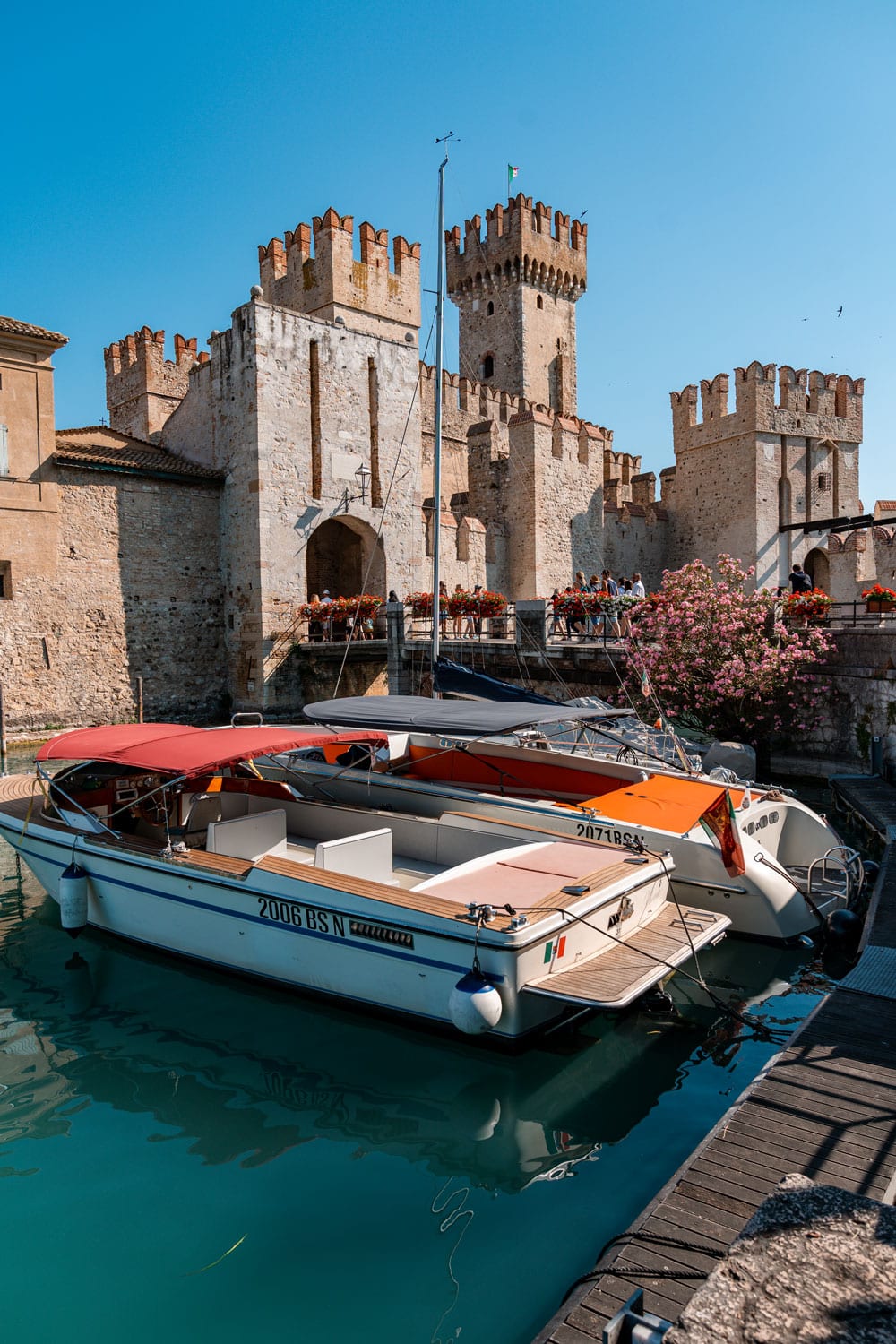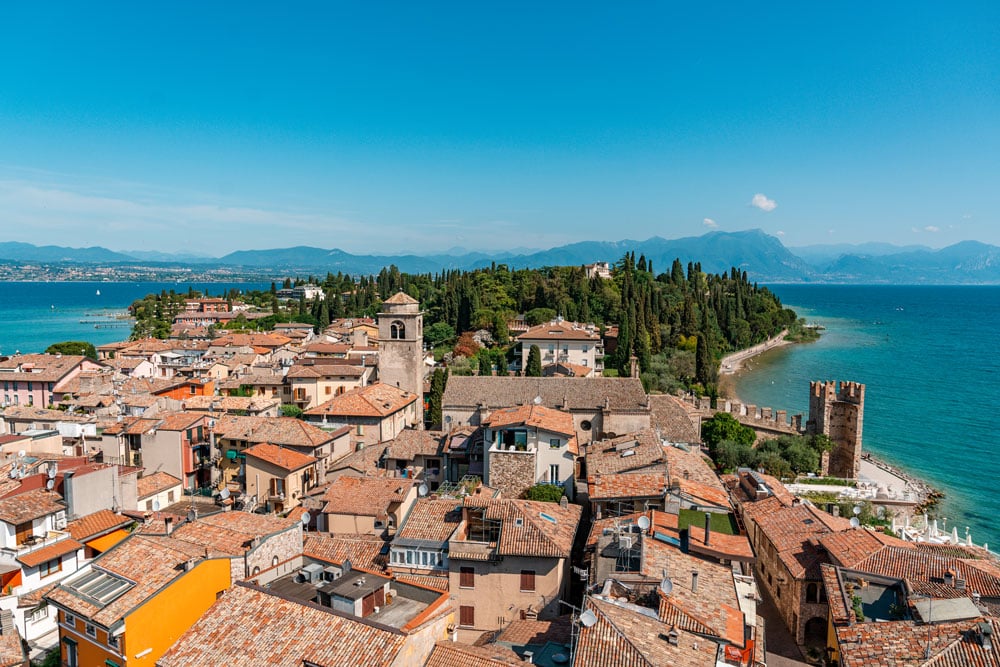 Parco Callas Arena – This park as well as Parco Publico Tomelleri offers a nice shade when the sun is high in the sky or simply take a break on one of the benches and watch the world go by for as long as you like.
Lido delle Bionde – One of the local beaches, easily accessible by walking from the town center. With sun loungers, kayaks and water bicycles for rent, showers, a bar as well as a restaurant it's a good spot if you want to cool yourself down during hot summer days.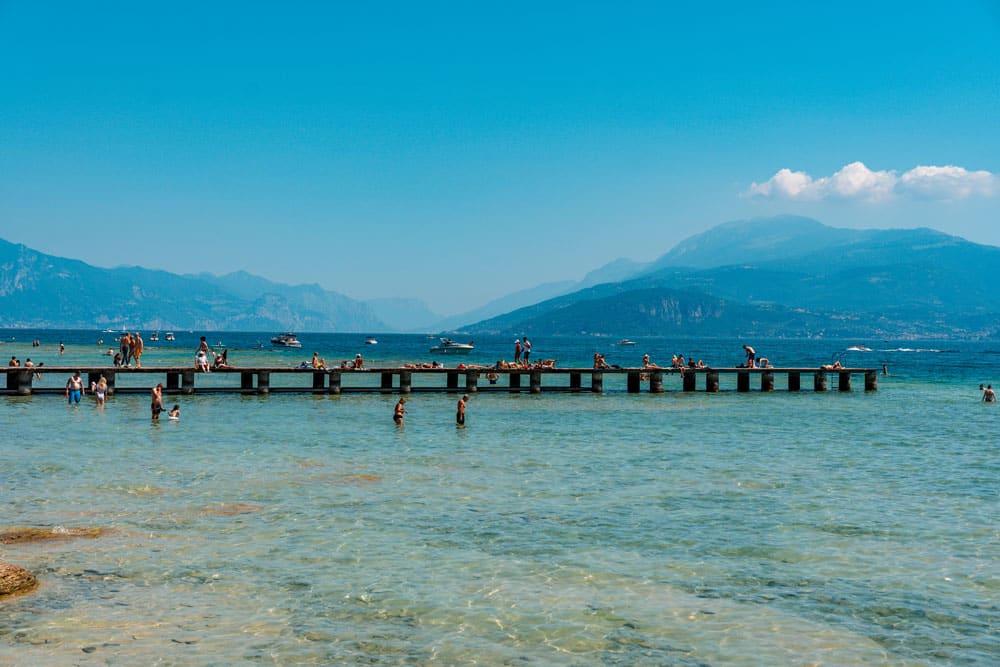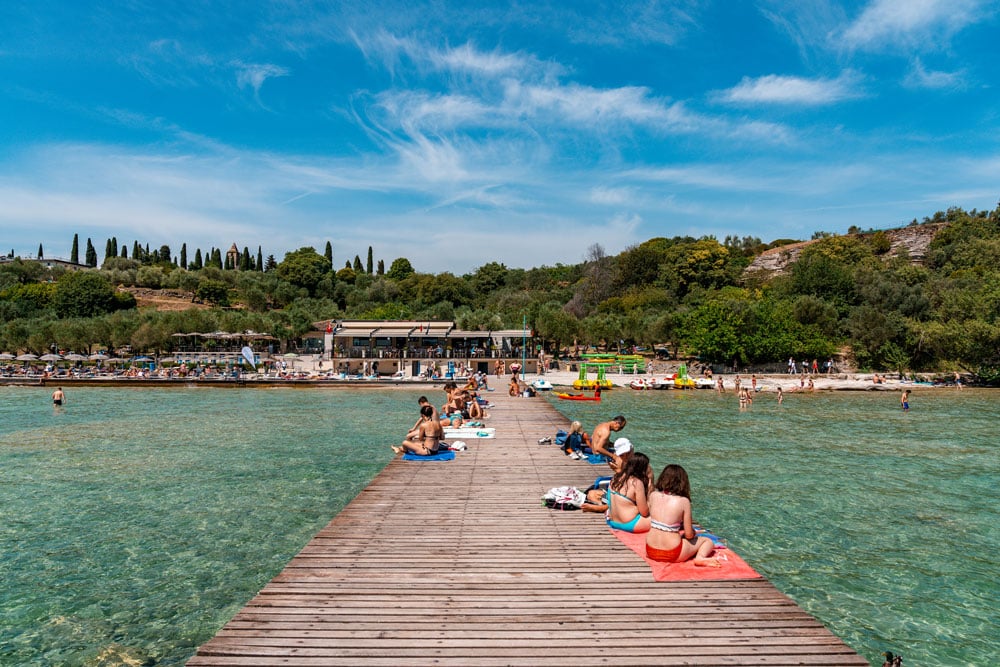 The streets of Sirmione – Whether you decide to spend the day simply exploring the streets and the local architecture or browse various local shops make sure to take a break for a tasty lunch in one of the restaurants. Or, if in a hurry, simply grab a slice of pizza instead!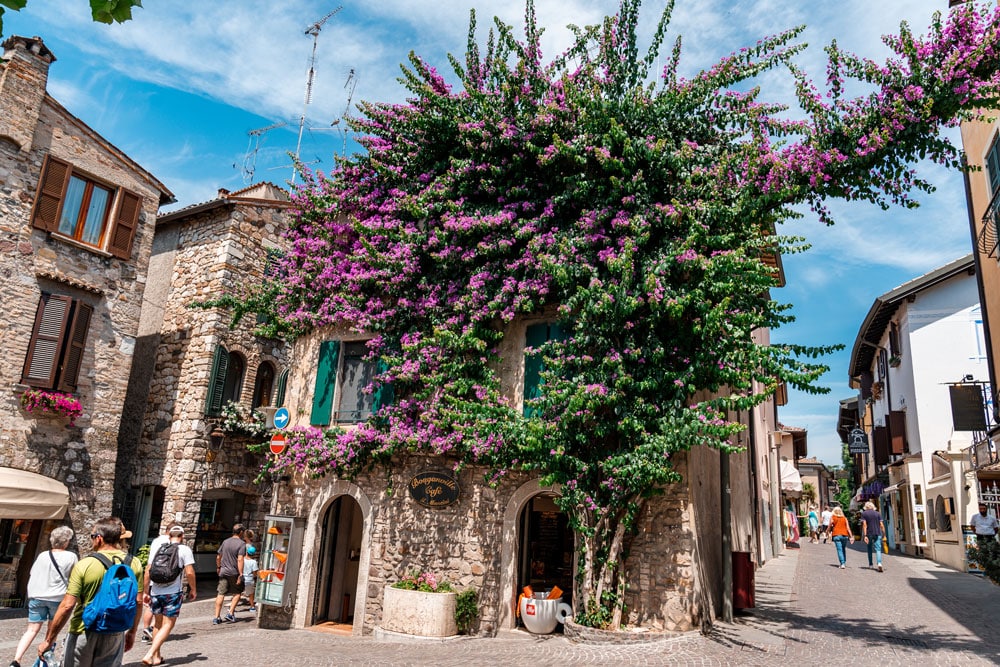 Chiesa di San Pietro in Mavino – This medieval church is located a short walk uphill from the Parco Callas Arena park. Inside, you can admire remains of 14th Century frescoes as well as a statue of Madonna on a Throne with a Child.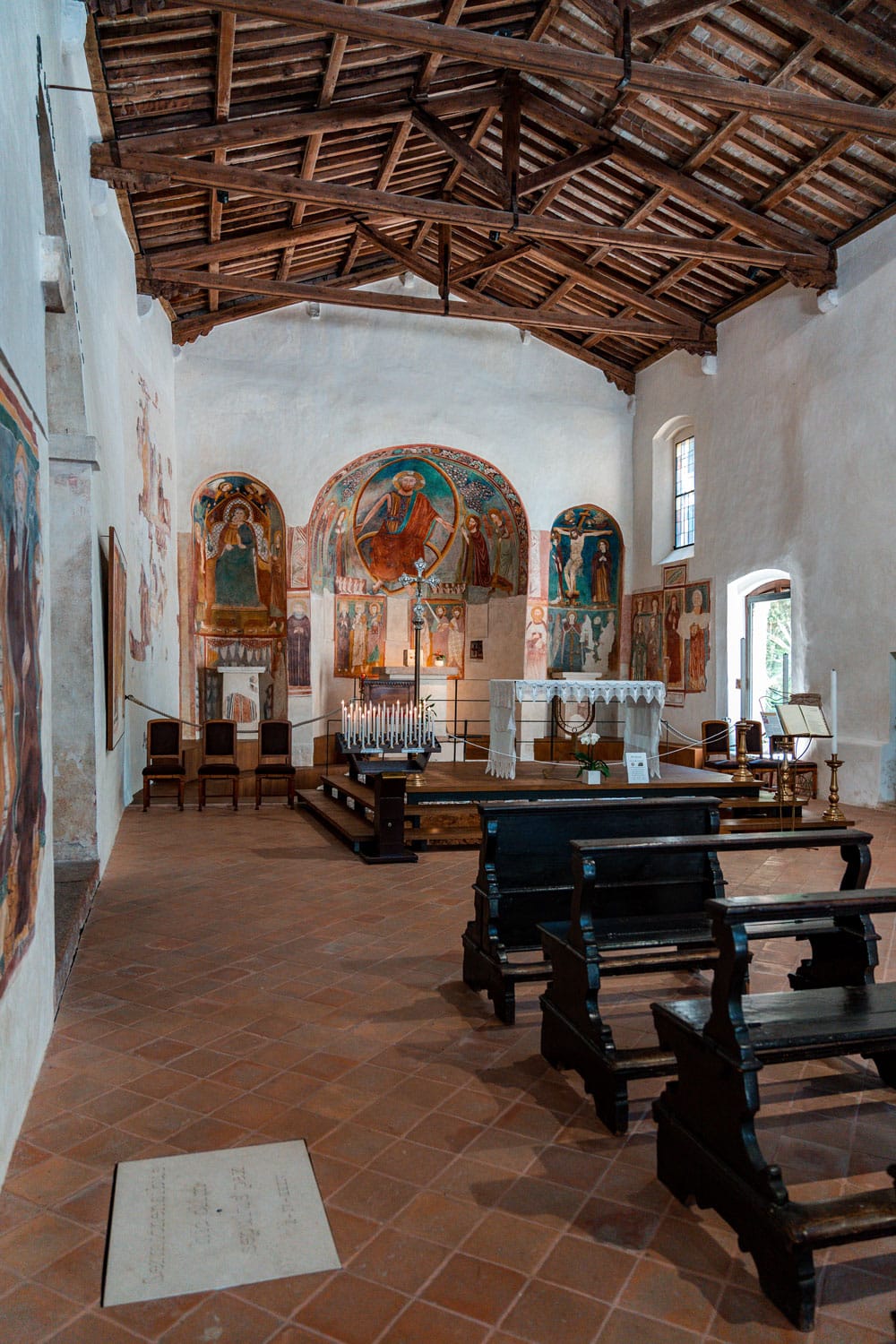 Grotte di Catullo – An archaeological site with remains of a large Roman villa from the 1st century A.D. and an archaeological museum. It's a nice place to walk around for all age groups and is also suitable for people with reduced mobility.
Terme di Sirmione – Did you know that this resort town is known for its thermal spa? The water spring used in Sirmione Spa is rich in various minerals which have positive effects on treating respiratory diseases and rheumatic conditions. If you want to relax, visit the Aquaria Spa Wellness Center with saunas, steam baths, thermal swimming pools, hydromassage, and various relaxation areas.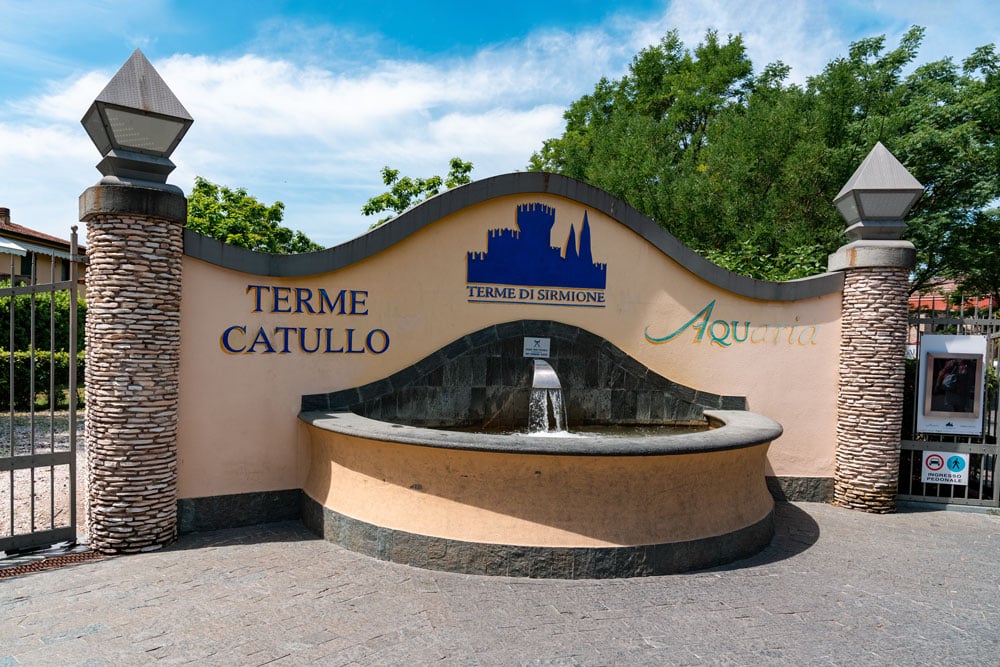 Frequently asked questions
How to get to Sirmione
The easiest option is arriving by car or as a part of a tour from nearby cities like Verona or Venice.
These tours can offer boat trips as well as bus trips so it is good to ask at a tourist information point in one of the places you are staying to see what options you have. They should also be able to assist you with the public transport options.
I have not been able to locate any direct buses going to Sirmione from these two cities. Perhaps they don't have websites.
As for trains, the closest train stop is in Desenzano del Garda and Peschiera del Garda. Both are resort towns on Lake Garda worth having a look around.
You will need to get a bus or taxi to get to Sirmione from there. Or, like already suggested above, ask about the boat trips that make a stop there. If that is something you would like.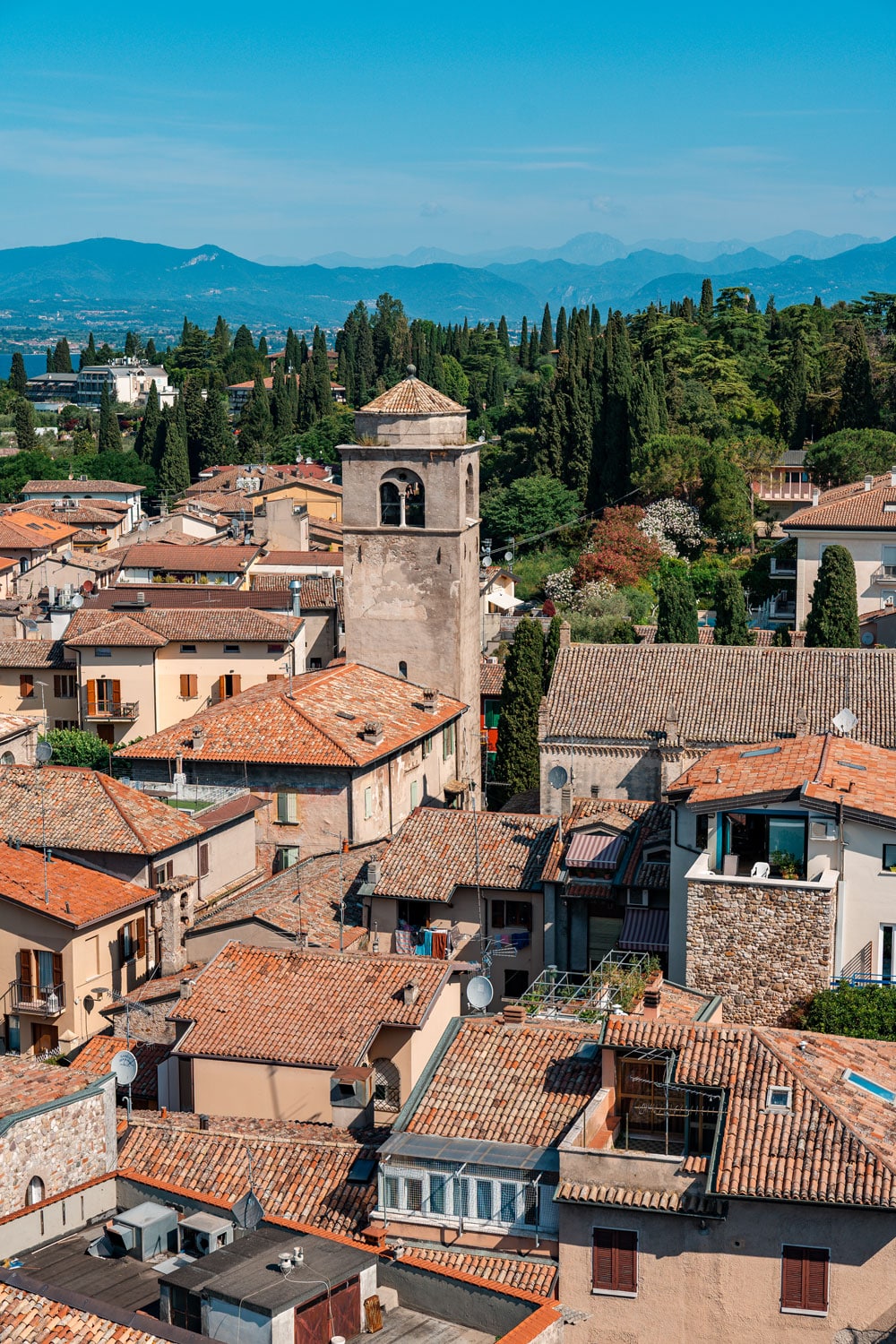 Parking in Sirmione
I would say the best and the best parking zone is the "Parcheggio Monde Baldo" located opposite the Hotel Vinci Sirmione, about a 10-minute walk from the castle. You can't miss it as it seems to be the largest car park there. It also provides some shade thanks to the trees.
Note: You pay before you leave but this was very confusing for us and I did notice it for other drivers too. We thought that you pay at the exit (at the same place you entered) but this was not the case. We were lucky there was an employee who pointed us to the area but I still had a hard time finding it.
Tip: Look for the "Cassa" sign right after you arrive or ask an employee when you see one! The "Cassas" seem to be hidden in the corner of the car park.
If you check google maps, you will notice that there are other parking options:
Lungolago Diaz – alongside the east part of Sirmione, right on the lakefront, this area offers 3 hours of free parking in high season but you do need a car parking disc.
Parcheggio Europa – a small car park, about 2 minutes closer to the old town from the largest one. This one seems to be more expensive
GrifoParking – You need a reservation for this one as it is specially reserved for tourists staying in nearby hotels (Make sure to check with your hotel prior to arrival). I am not sure if it is for free. After you check-in, I believe a golf cart will take you to your hotel.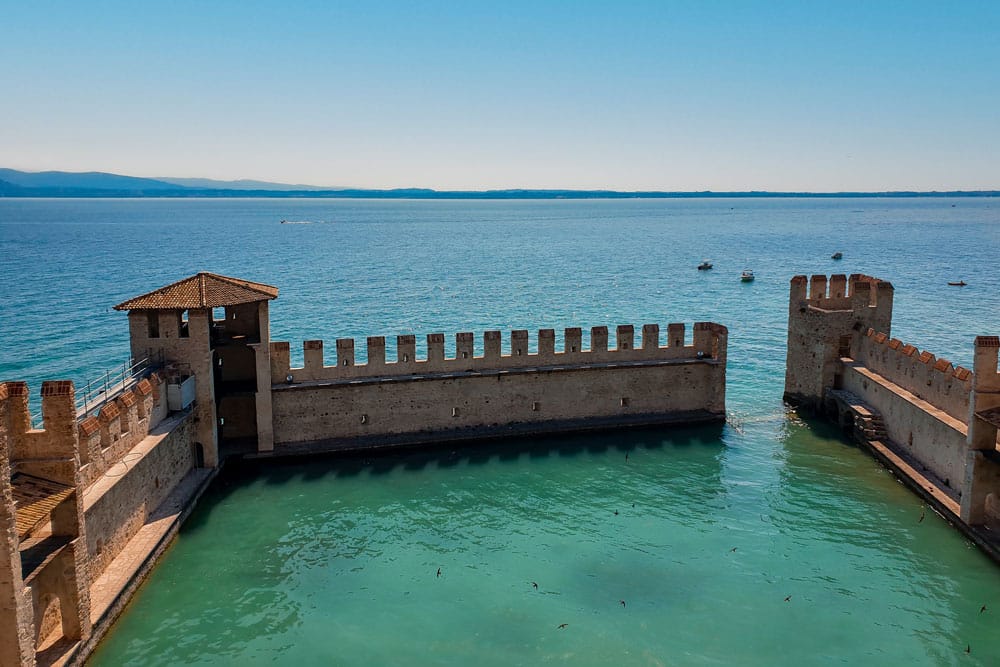 Travel Tips:
The castle itself is a popular place to visit among tourists so expect long queues in summer. Visit as early in the morning as possible. It is open from 8.30 am to 7.15 pm. Mondays are closed.
There is an extra charge of 2 euros to visit the dock area. However, the ticket office people don't offer this to everyone as the spaces are limited and opening times are as well. If you want to go there, make sure to ask!
Please remember that visiting Sirmione in summer means a lot of traffic. If you want to arrive by car, you will need to come very early to be able to find a free space. From around 11 am – 1 pm, the place is packed and when the spaces are full, there are traffic police turning the cars around).