Travel through Spain and visit places most travelers don't know about! By getting off the beaten path you will come across some hidden gems in Galicia!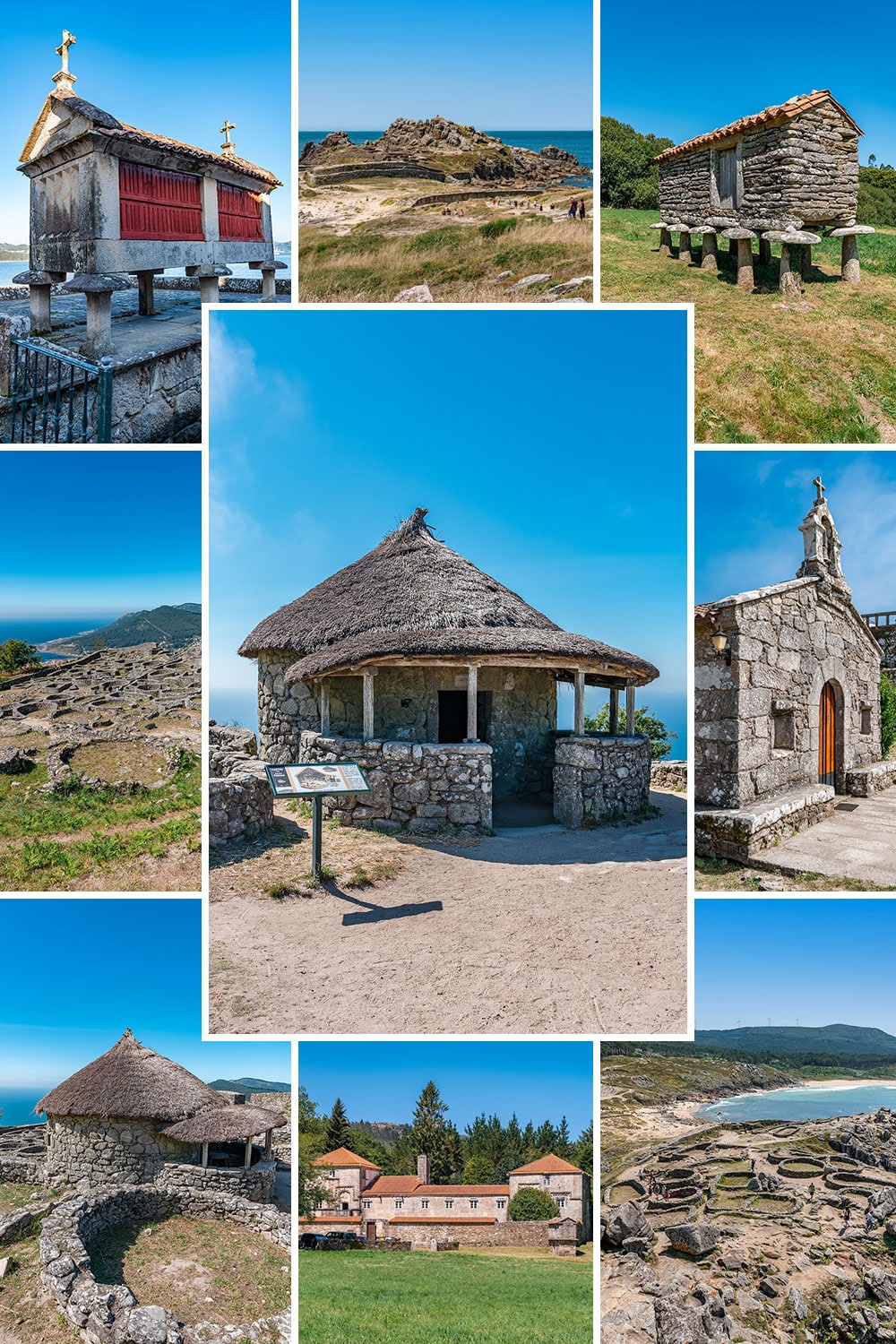 Galicia is a beautiful area in Spain and well worth the visit. In this post, I will show you what you can see when you travel a bit farther from the tourist areas.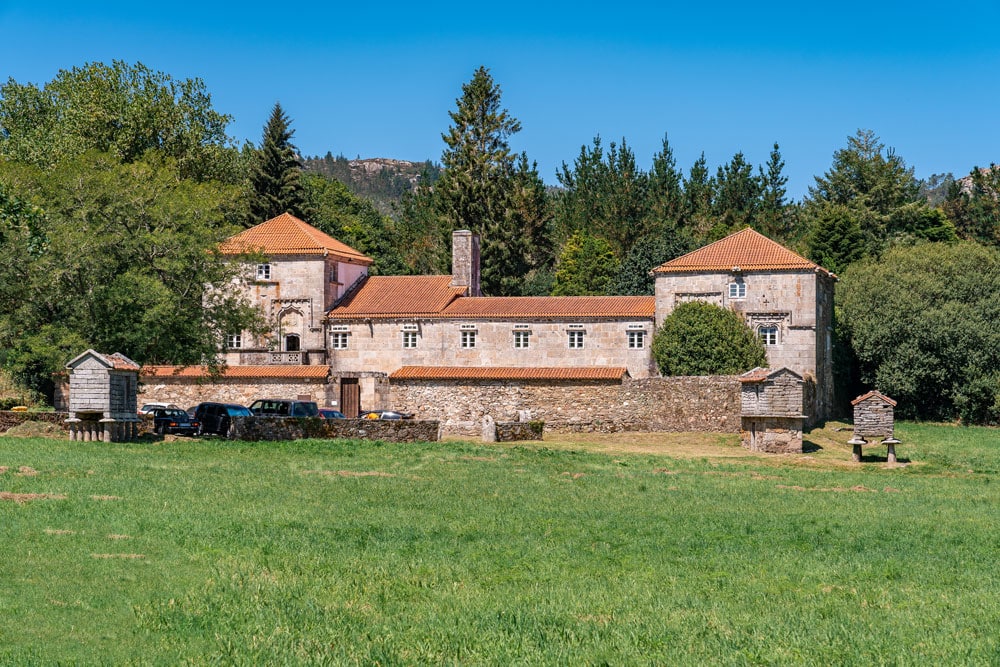 Where is Galicia?
This Spanish region is located in northwestern Spain, north of Portugal. It's known for its green landscapes, beautiful beaches, quaint villages, and gastronomy (seafood and specifically Galician octopus as well as Tarta de Santiago, a delicious almond cake are must-try foods when in Galicia).
We cannot forget about its capital, Santiago de Compostela, the final destination on the Camino de Santiago pilgrimage path (Way of Saint James). This place of worship is definitely the most known city in Galicia but today we will travel off the beaten path and visit a few hidden gems that Galicia has to offer.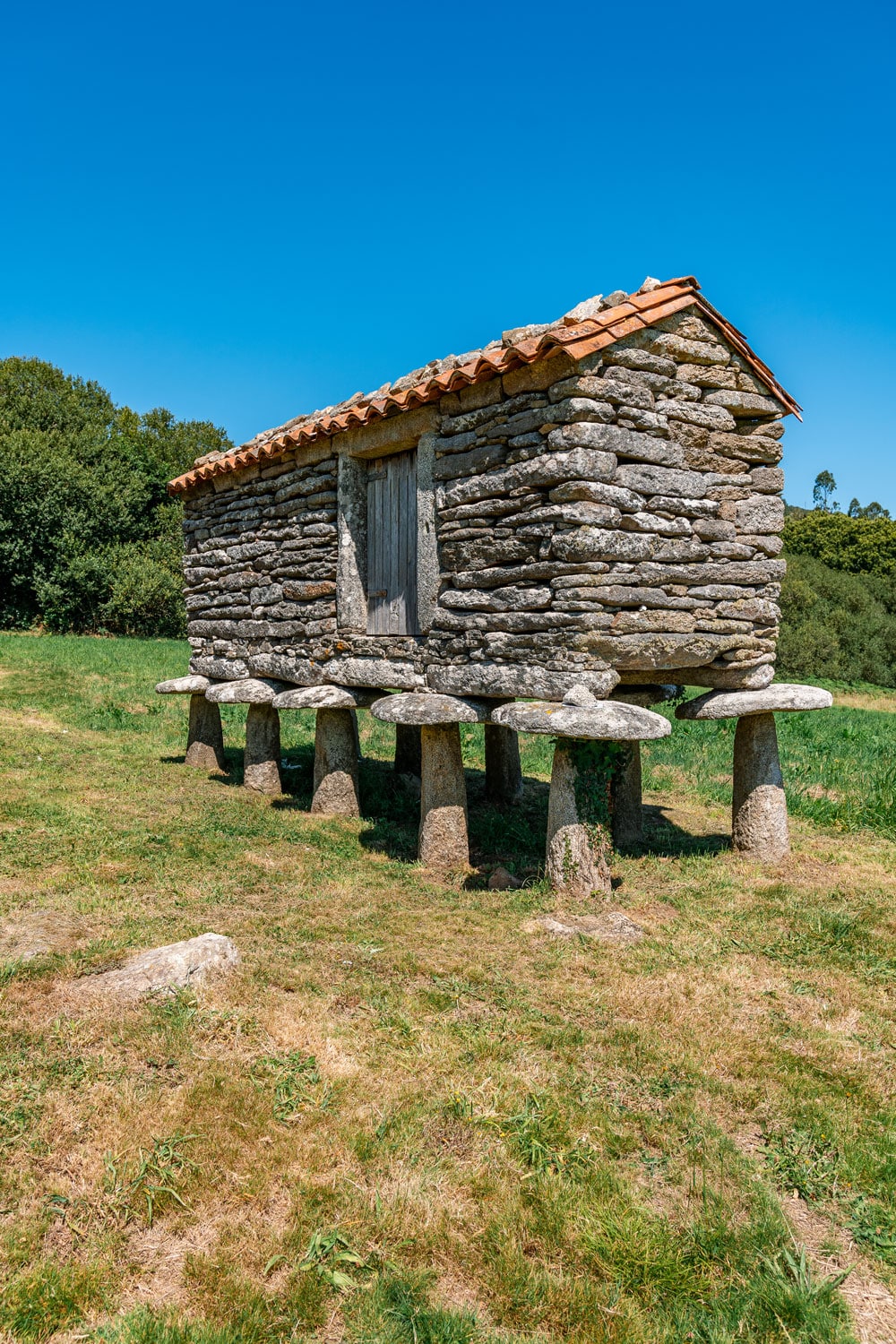 Galicia – Off the beaten path:
Torres de Allo, the first manor house in Galicia is situated in the province of A Coruna. Explore the interior of the house where you find a small exhibition of tools and clothes used back in time. Admire the 3 hórreos – traditional Galician granaries once used for storing corn and other foods.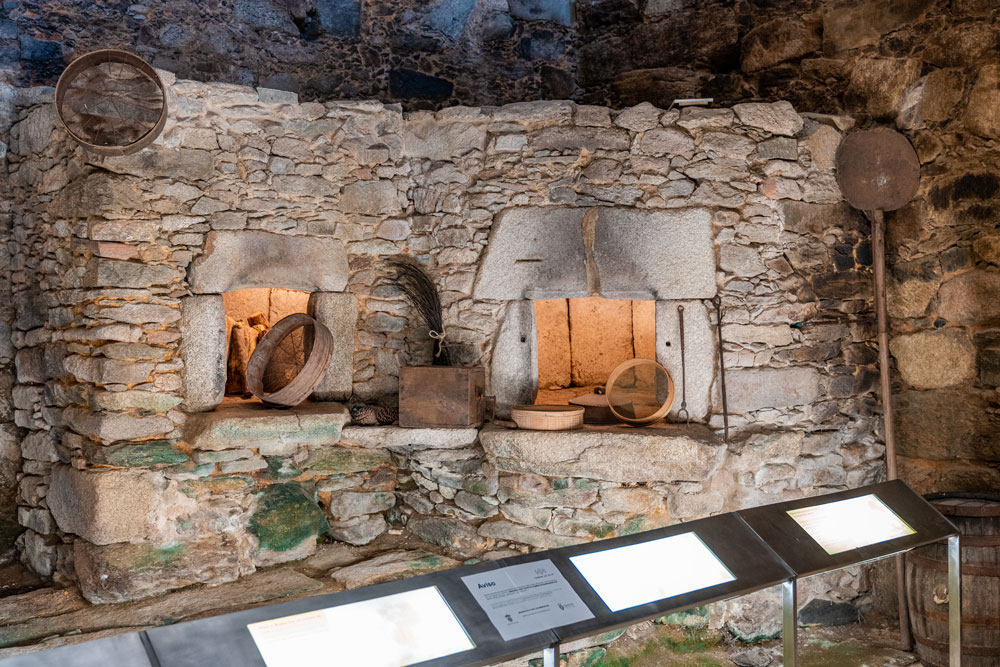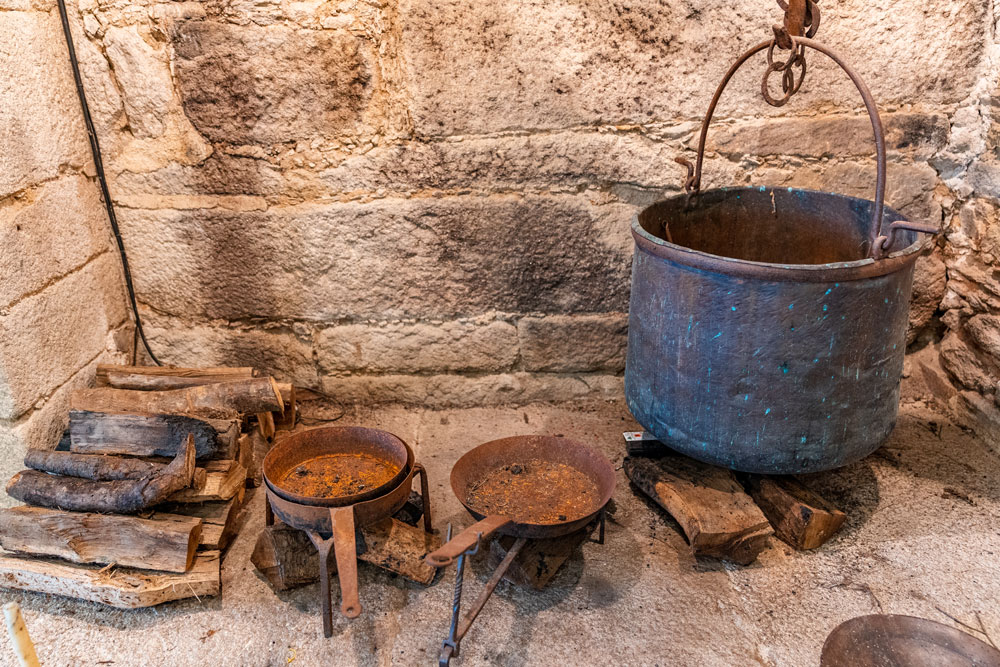 Built elevated on pillars, this prevented the humidity as well as animals getting in from the ground. Walk down to the 16-century chapel with its lateral tower. In the woods, once you pass the two ruins you will come across around building that looks like a mill in the middle of the forest. This building, known as "Palomar" once housed pigeons. Ages ago, a source of food but for the aristocracy, this was only a pastime.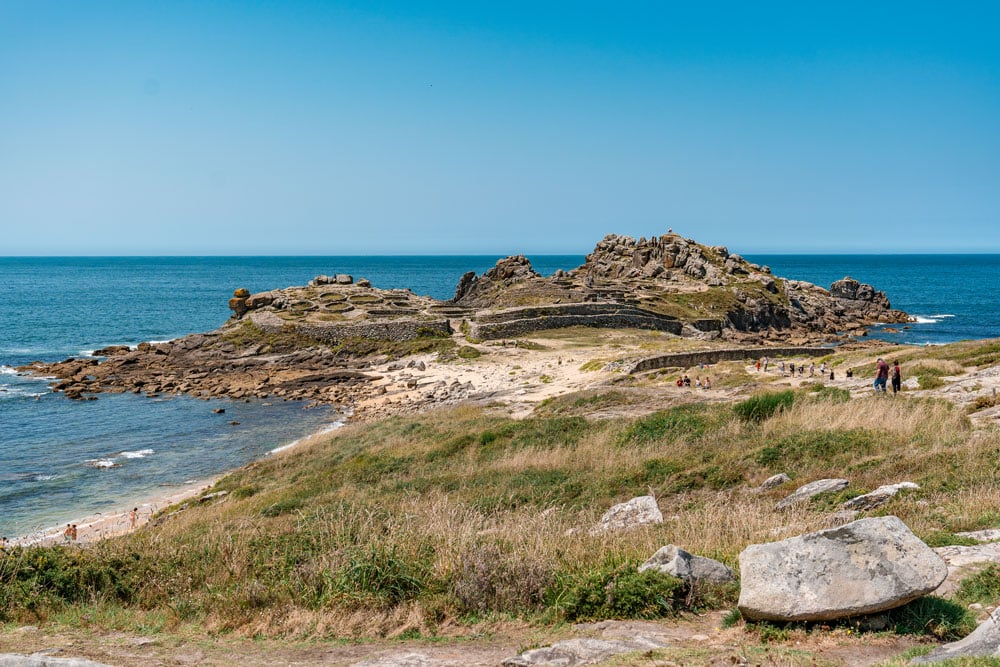 In the province of A Coruna, on a rocky terrain overlooking the Atlantic Ocean, you will find Castro de Barona, an Iron Age settlement with remains of 20 roundhouses that were inhabited between 1st Century BC to the 1st Century AD. In its prime time, you would find there not only the houses but also a 3-meter deep moat and a defensive tower. Seafood was probably the main source of food for its inhabitants.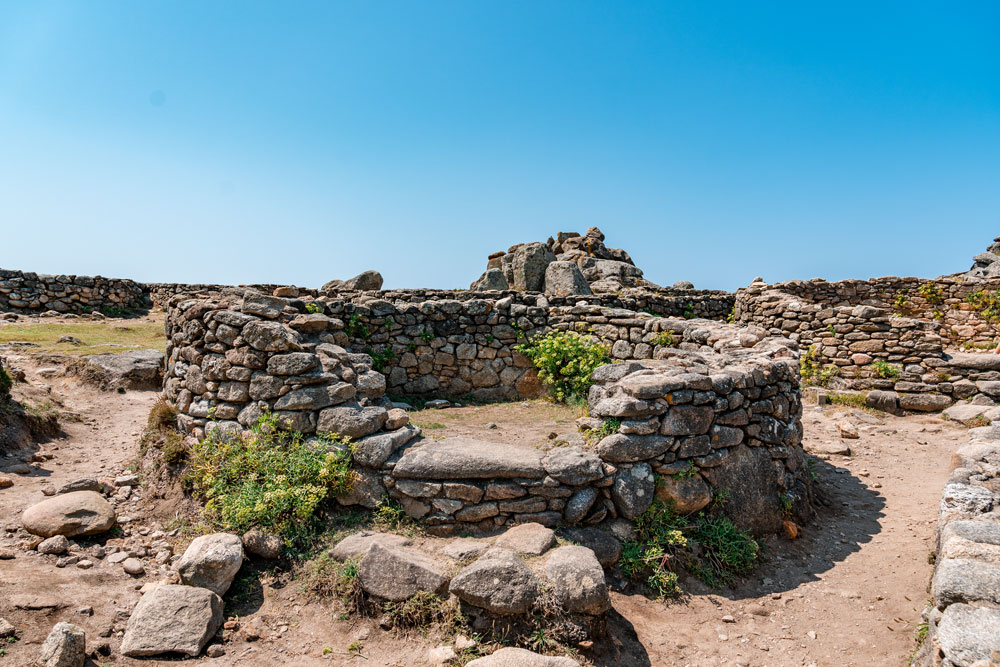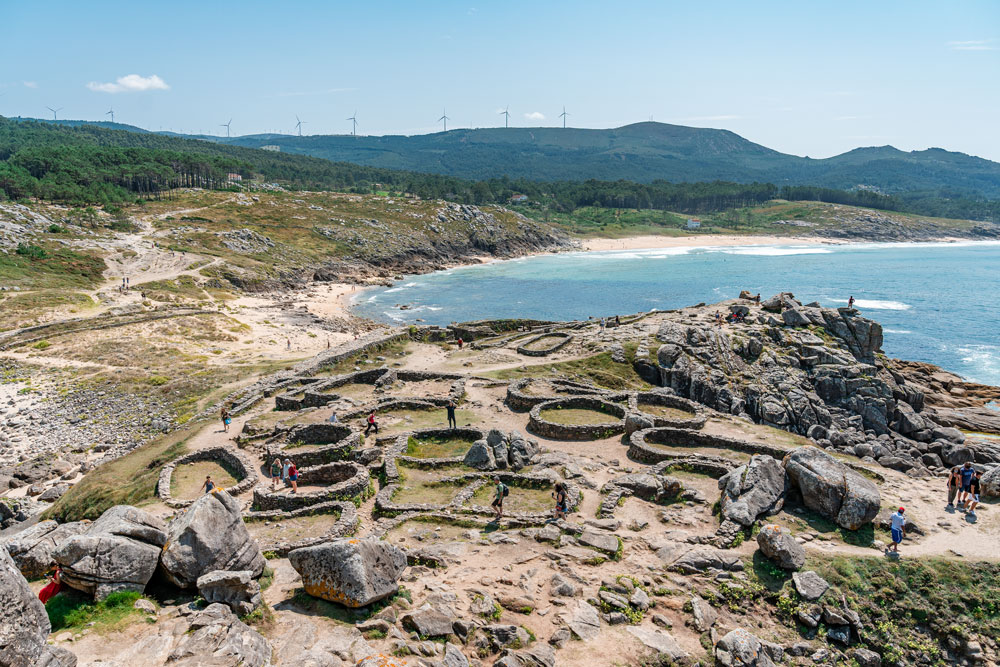 It's about a 15-minute walk from the car park, downhill, towards the sea. Once you reach the settlement, explore as long as you like and if you have a packed lunch with you, find a quiet spot and have a break. Afterward, you can walk along the nearby beach or listen to the sound of the waves.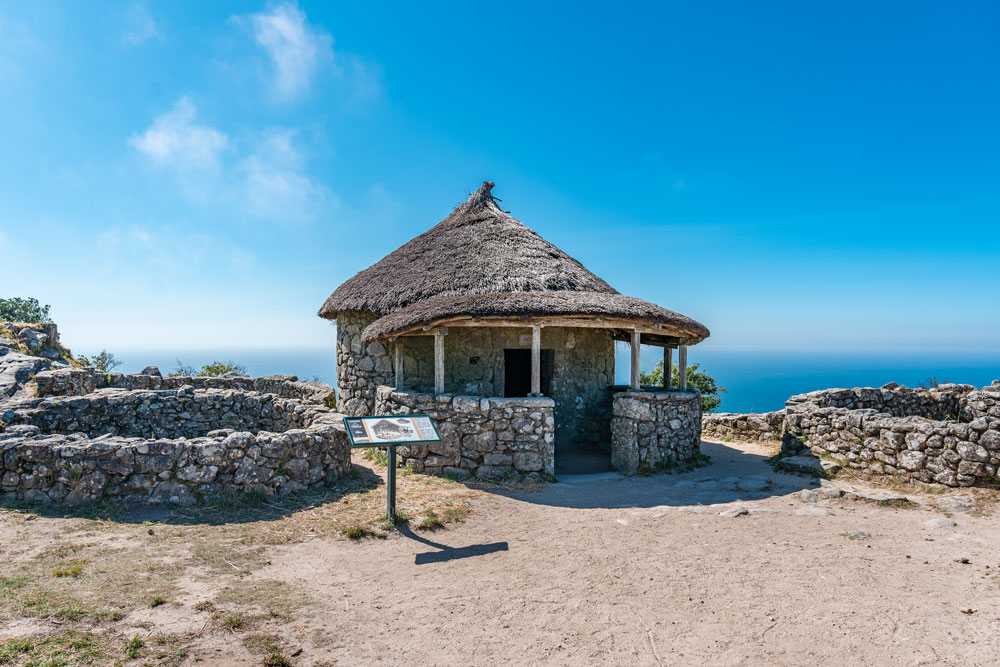 Castro de Santa Trega is another archeological site, located on the border with Portugal, on a hill of Mount Santa Trega, about 2 hours south by car from Barona.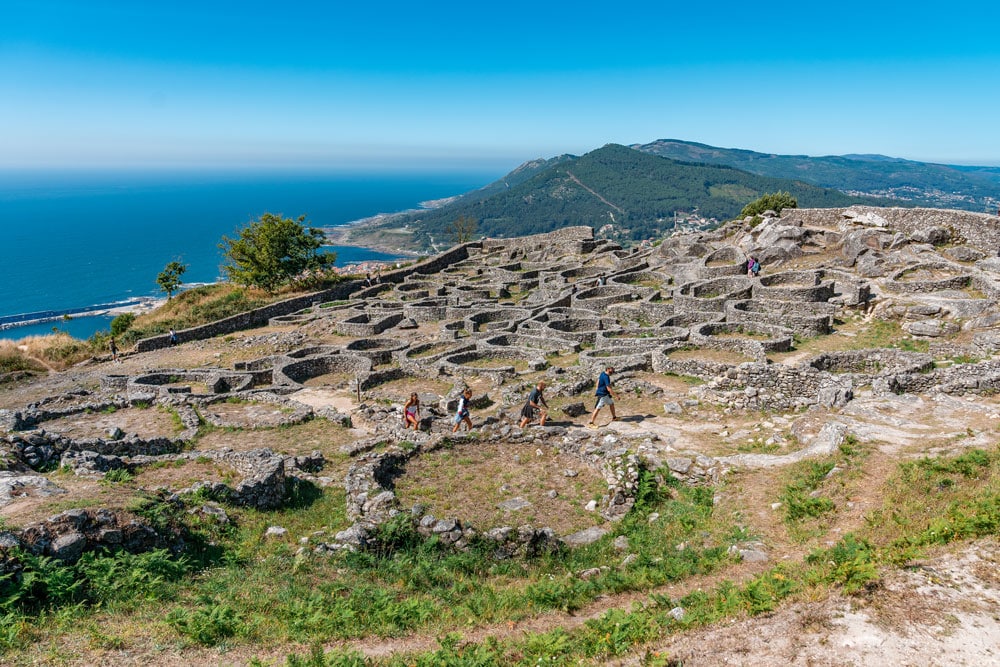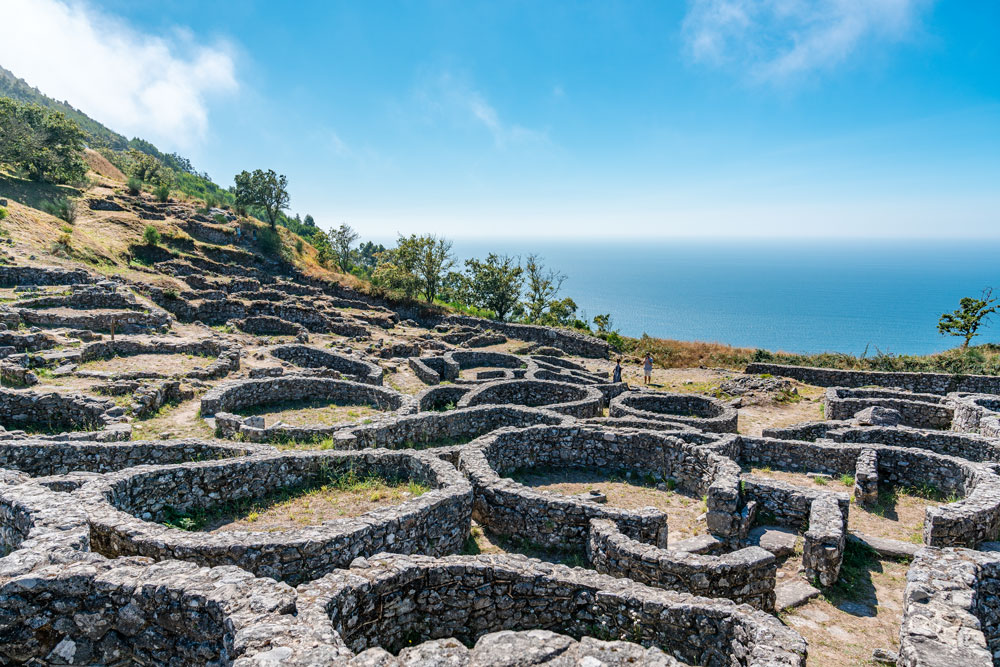 Walk the remains of Castro settlement, check out the Hermitage of Santa Trega, hike the Caminos de Trega route or simply take in the breathtaking views from one of the peaks: O Facho or San Francisco.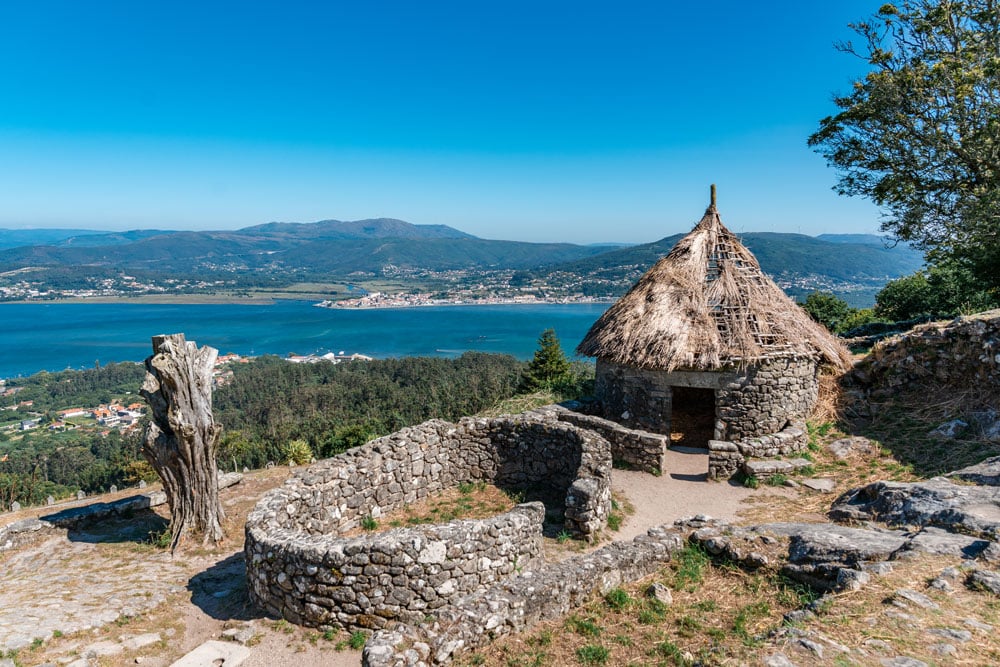 It's a fascinating place built in the 4th Century BC and well worth the visit.
Tip: Know that the weather can easily change up there. Be prepared and pack a jacket in case of wind or light rain.
6 kilometers (3.7 miles) west from the city of Pontevedra lies an old fishing village of Combarro. It may be unknown to foreign travelers but definitely not to Spaniards. Summer evenings will more likely be packed with people flocking there so you can easily find the way to where the hustle and bustle is. Walk the narrow streets of the old part, have dinner in one of the seafront restaurants or take photos of fisherman's houses.
On crossroads or squares, you can find interesting crosses with a figure of the Virgin Mary facing the sea and Jesus facing the ground. However, the main reason to visit is the 30 well-preserved hórreos – the raised granaries that are so typical for Galicia.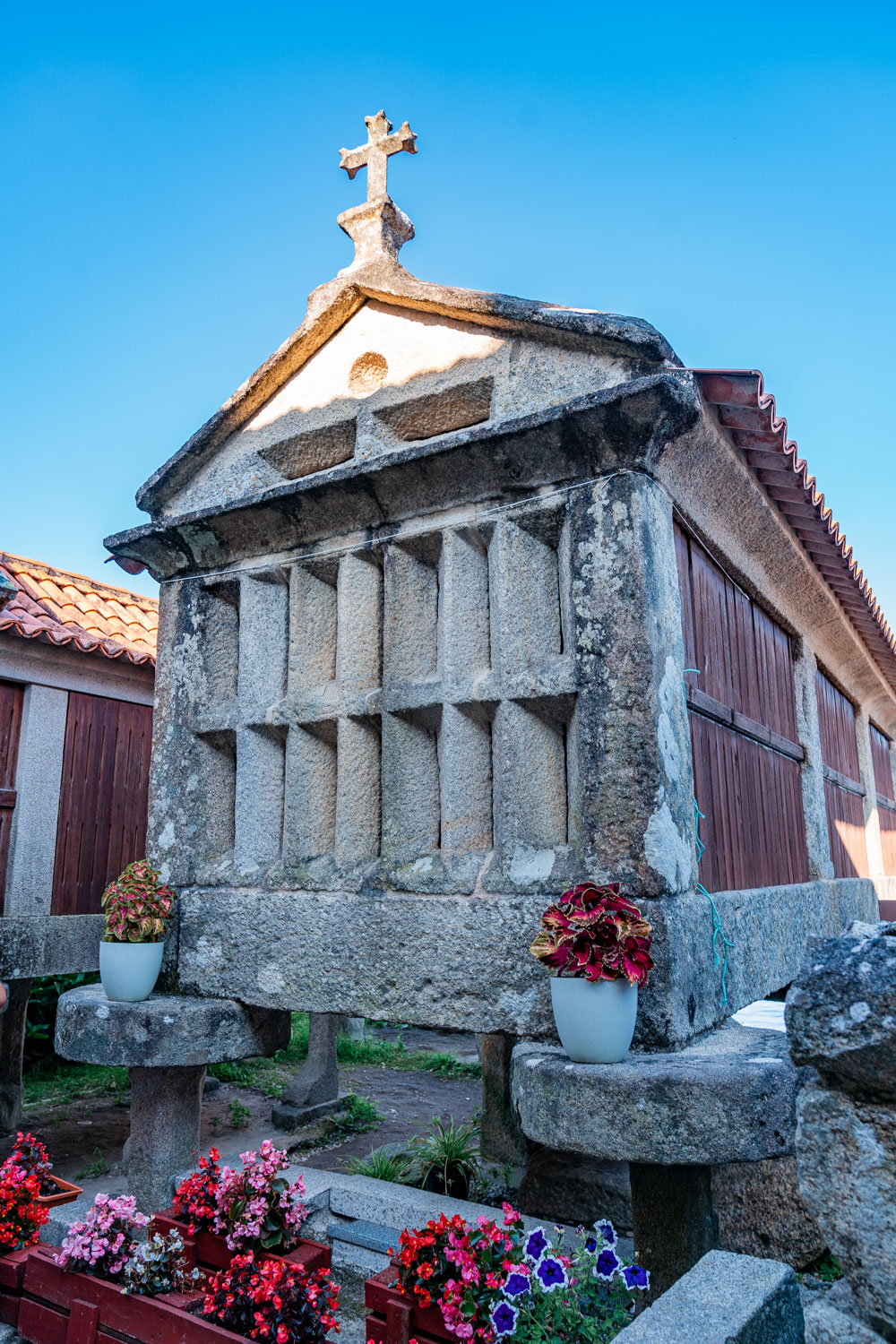 Useful links:
Torres de Allo – the website is in English and provides some basic information. A visit is free of charge!
Santa Trega Mountain – When we visited, there was no charge for the entrance, only for the museum.
Have you ever visited this region of Spain? If yes, do you know of any other hidden gems in Galicia?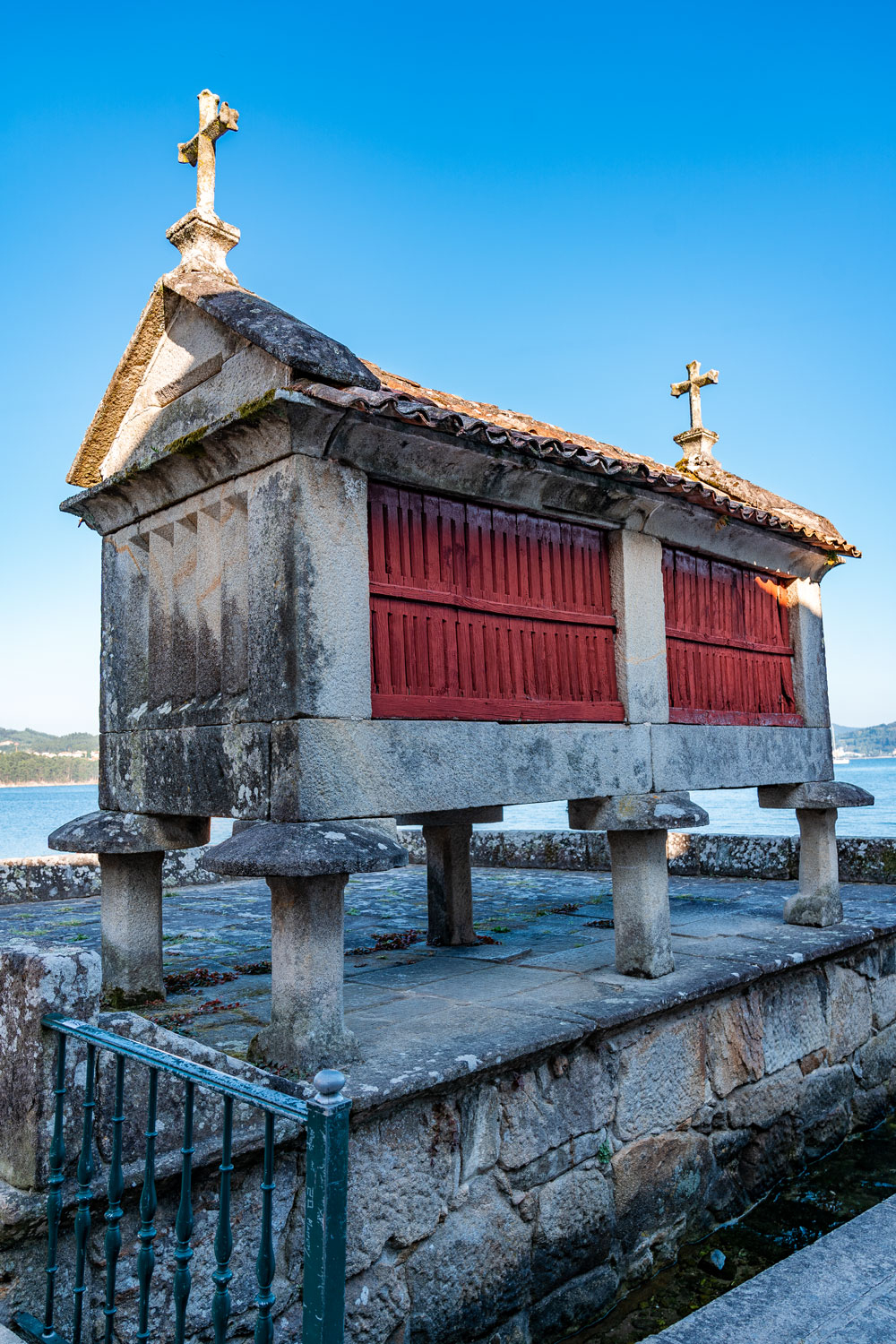 Tips:
Galicia's weather is not like your typical Spanish weather so pack an umbrella and a rain jacket as well!
Castile and Leon is a region to the east of Galicia. If you are into architecture but still want to be close to Madrid, this is the area to explore. My detailed itinerary might help you plan your visit!
Safe travels!