Here is a list of the 12 best castles in Spain that you should not miss when in the area. With quick tips, ticket prices, and some basic information this post gives you a little sneak-peak to what you can expect and see.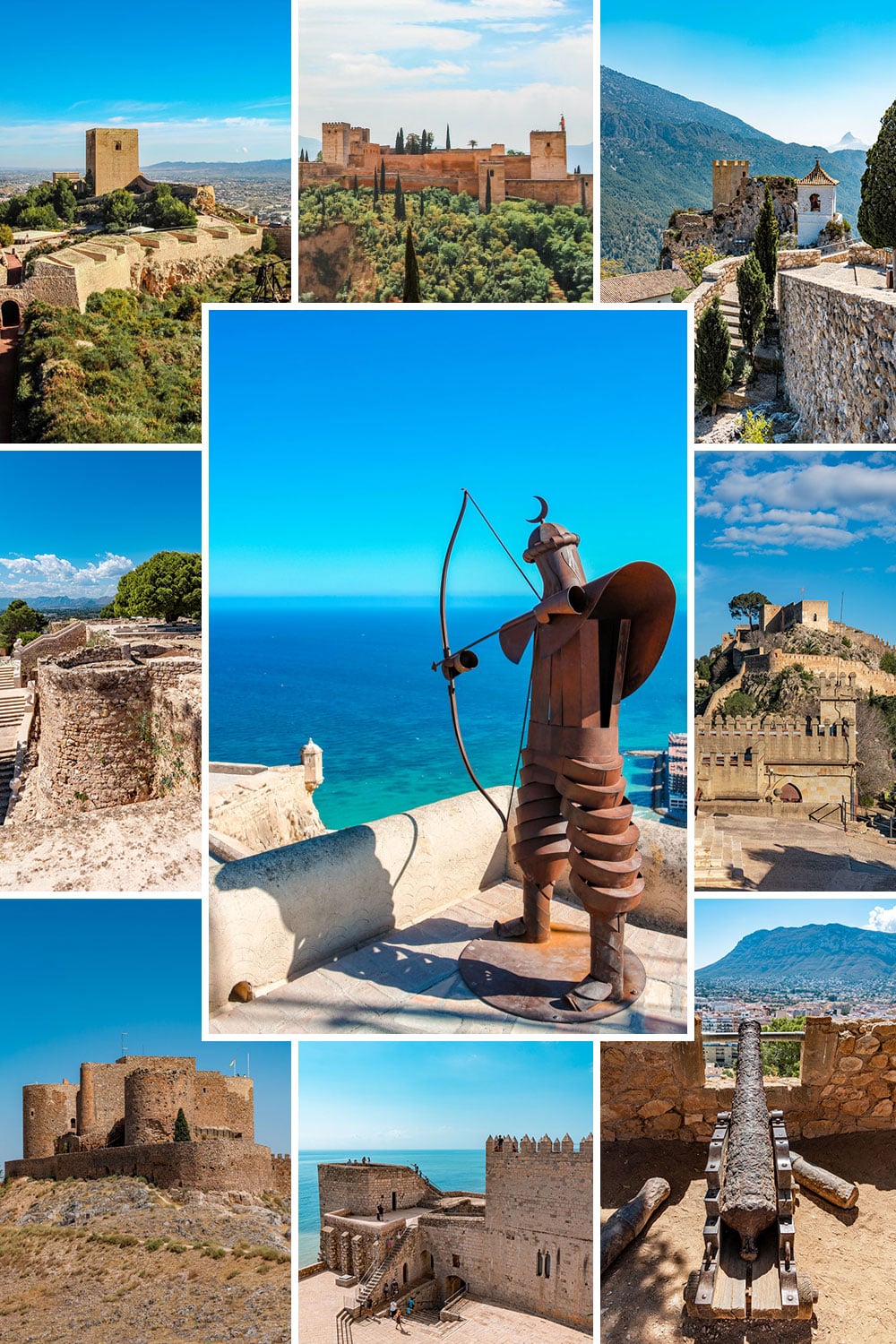 Not all of these are among the most famous castles in Spain but they all are worth a visit!
Most of them are reasonably priced and some have free entry. There are a couple of Spanish castles with entrance fees way above some travelers' budget but it is up to you to decide whether it is worth it or not.
All prices are up to date and valid for 2023!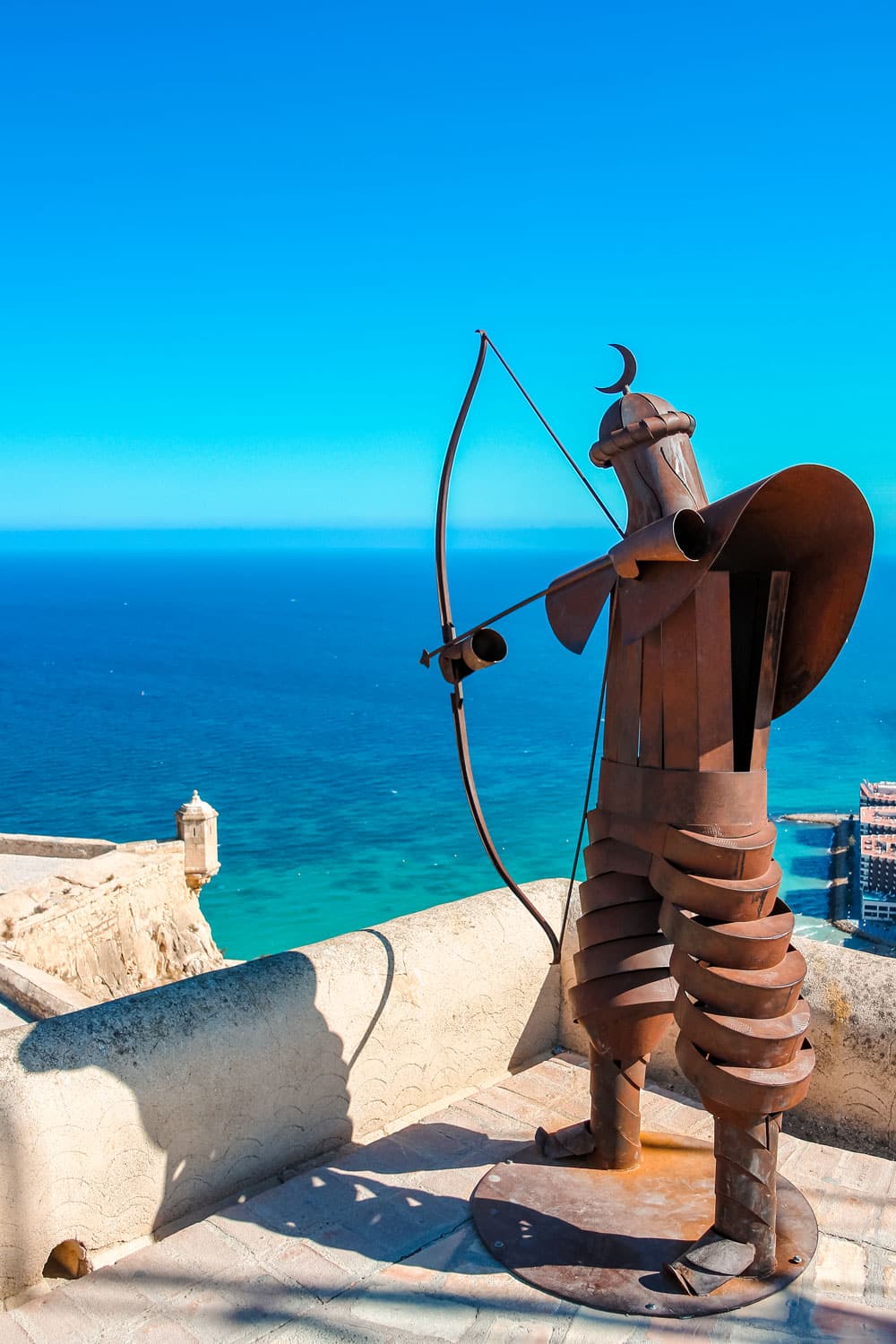 12 must-visit castles in Spain
Alicante Castle – Castell de Santa Barbara was built on Mount Benacantil in the 9th century. From the highest point of the fortress, you get to see the panoramic views of the area including the city of Alicante, the Mediterranean Sea as well as the nearby bay.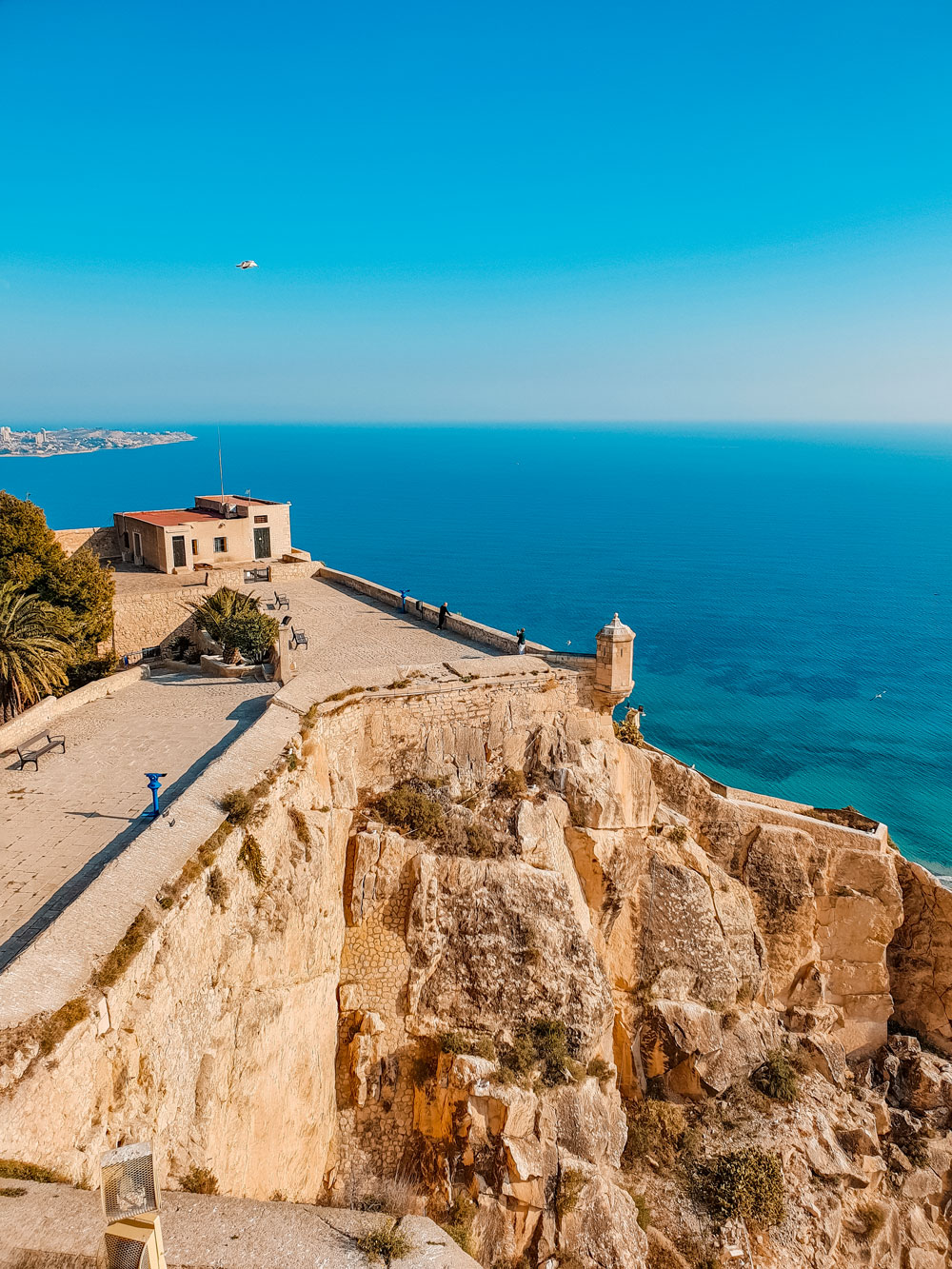 Tip: If you travel Spain on a budget, you might like to know that a visit to the castle is free if you simply walk up there without having to use an elevator (2.70 euros) or if you use the elevator late in the evening when it is free of charge!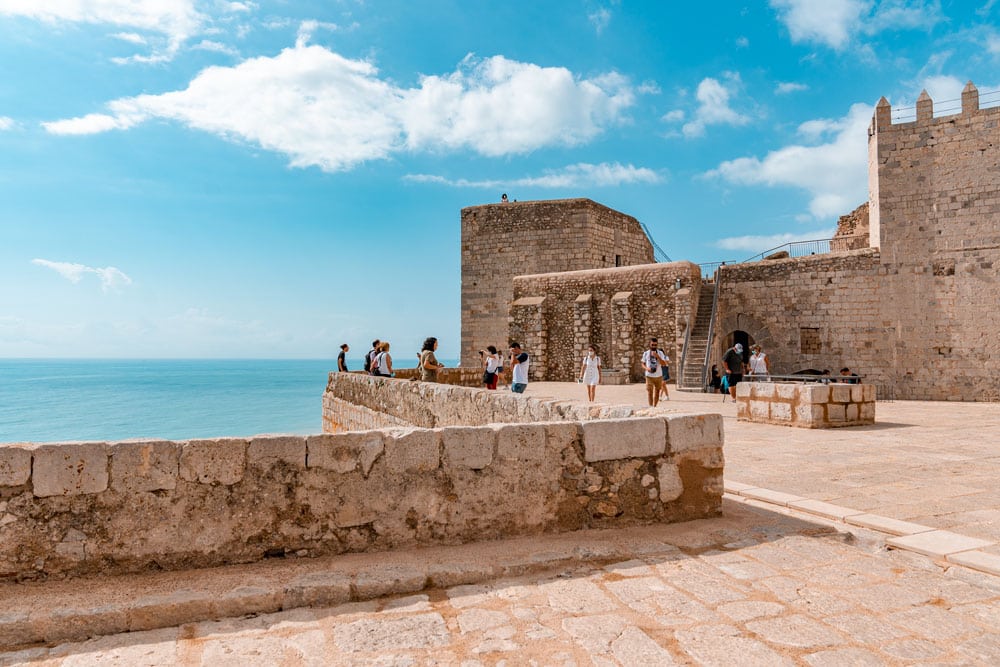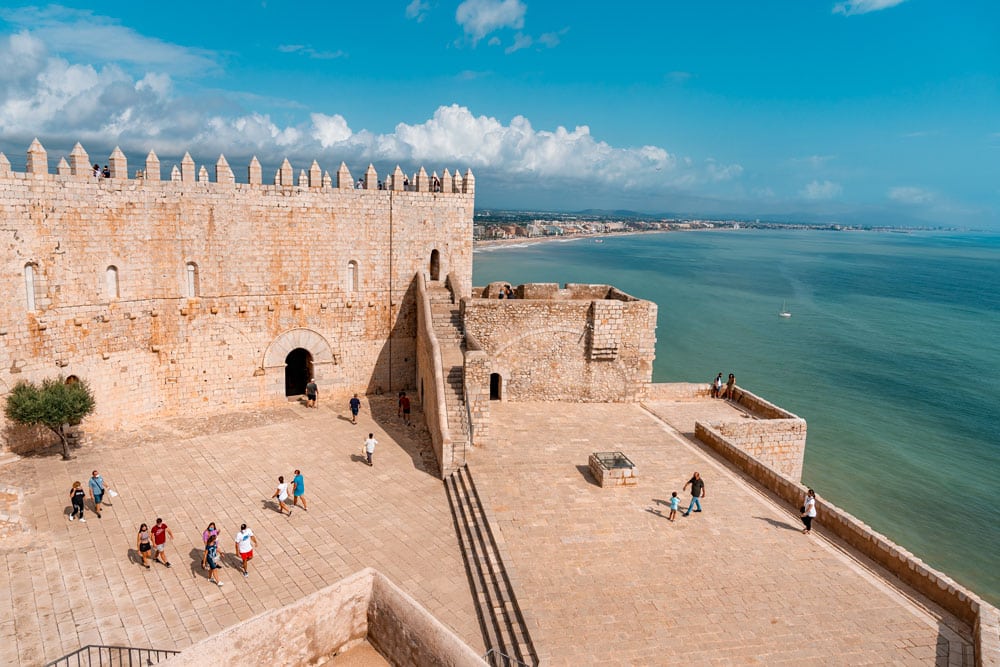 Peniscola Castle (Castillo de Peñíscola) is another fortress built on a hill overlooking the Mediterranean Sea. Situated on the east coast of Spain, on the Costa del Azahar coast, this 13th-century fortress was built by the Knights Templar on a spot where once a Muslim fortification stood.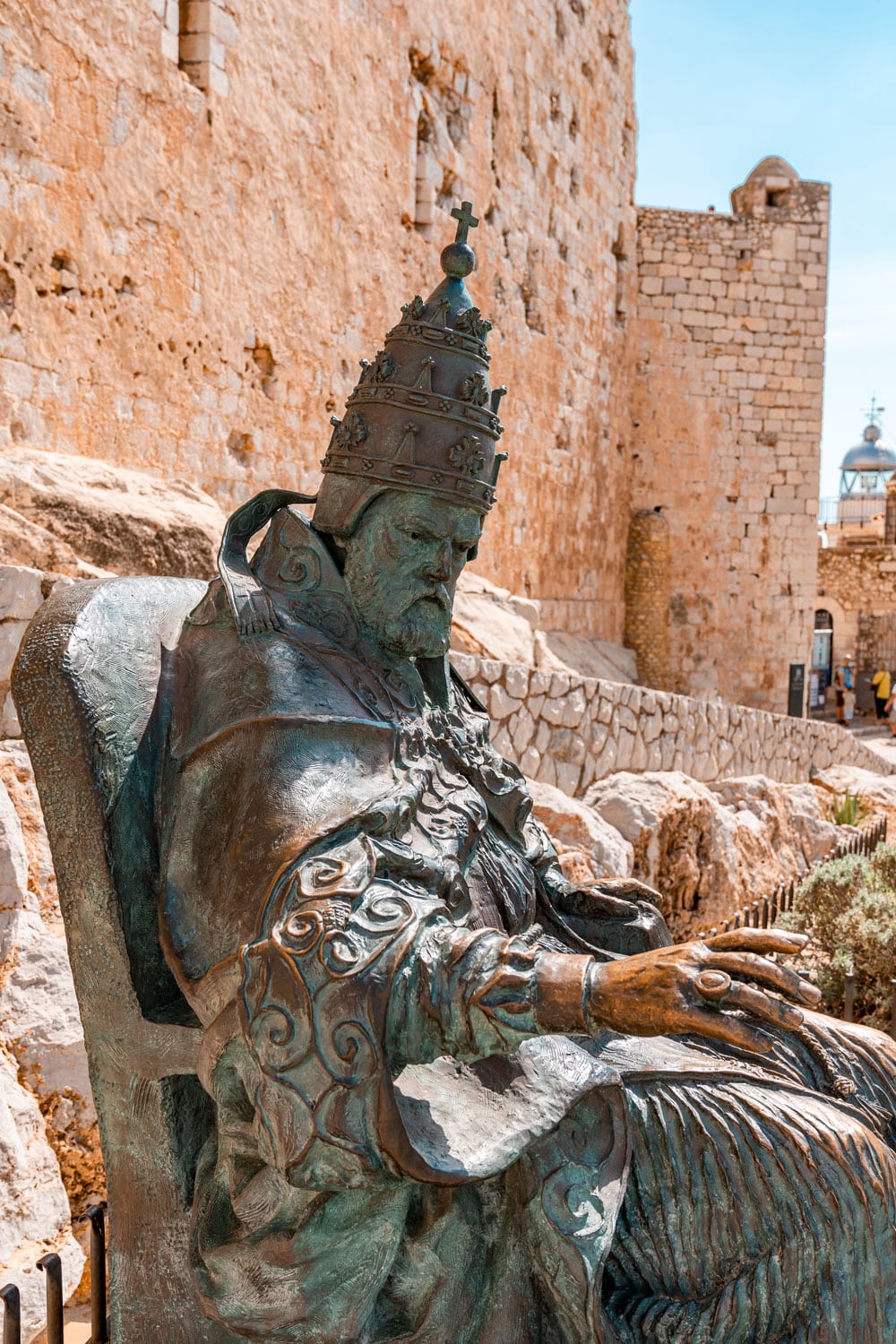 Price: The ticket costs 5 euros (adult) and includes an audio guide you can download to your phone plus an entry to the Artillery Park located below the castle.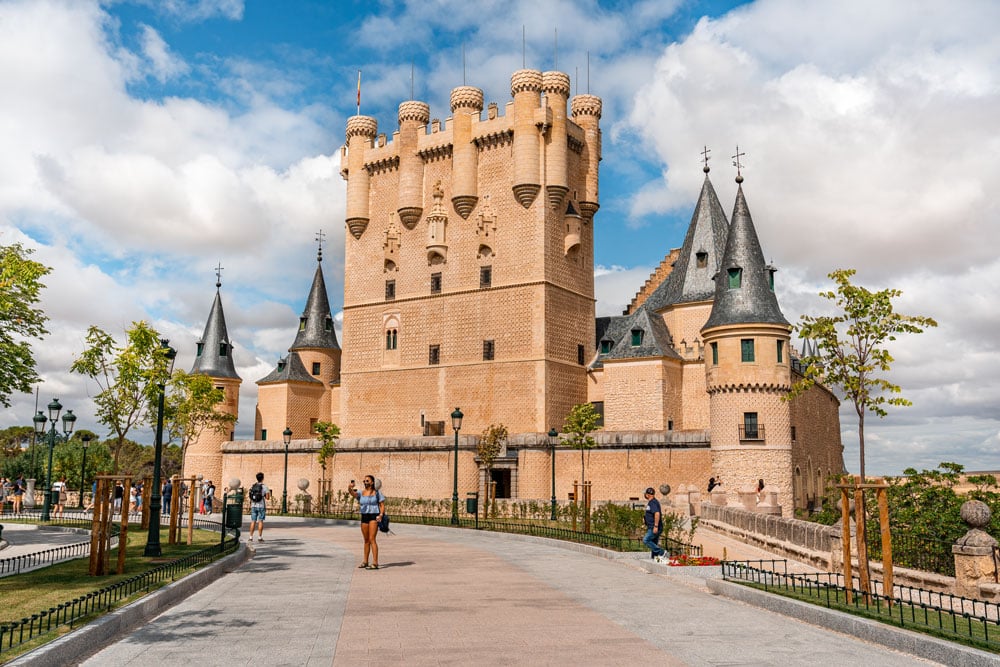 Segovia Castle (Alcazar de Segovia) was originally a fortress turned royal palace. Over time, it has also served as a prison, Royal Artillery College and Military Academy.
Its Disney-like look makes it a favorite castle to visit, especially when in the Castile and Leon region.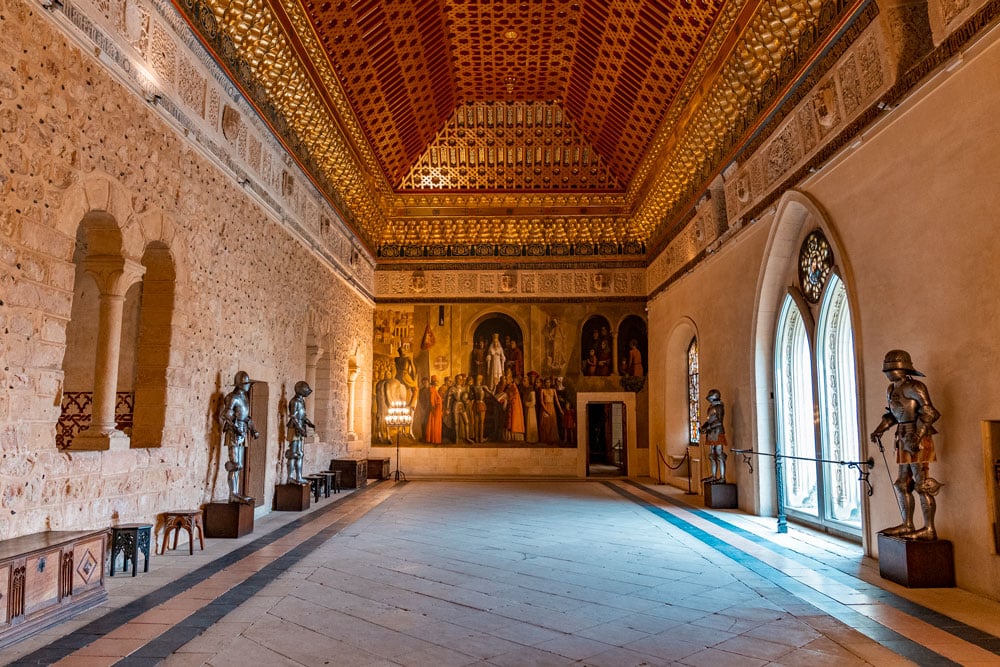 Tip: When in Segovia, make sure to visit the Roman Aqueduct as well as some other not-so-visited sites like the Royal Palace of La Granja or the Royal Palace of Riofrio.
Price: At 10 euros for an adult, it is on the expensive side (the ticket includes a visit to the tower, 7 euros without the tower) so if your budget does not stretch that far, don't worry.
You can either skip the tower (my recommendation) or simply visit the grounds that are for free. From there you can take as many photos of this castle as you like!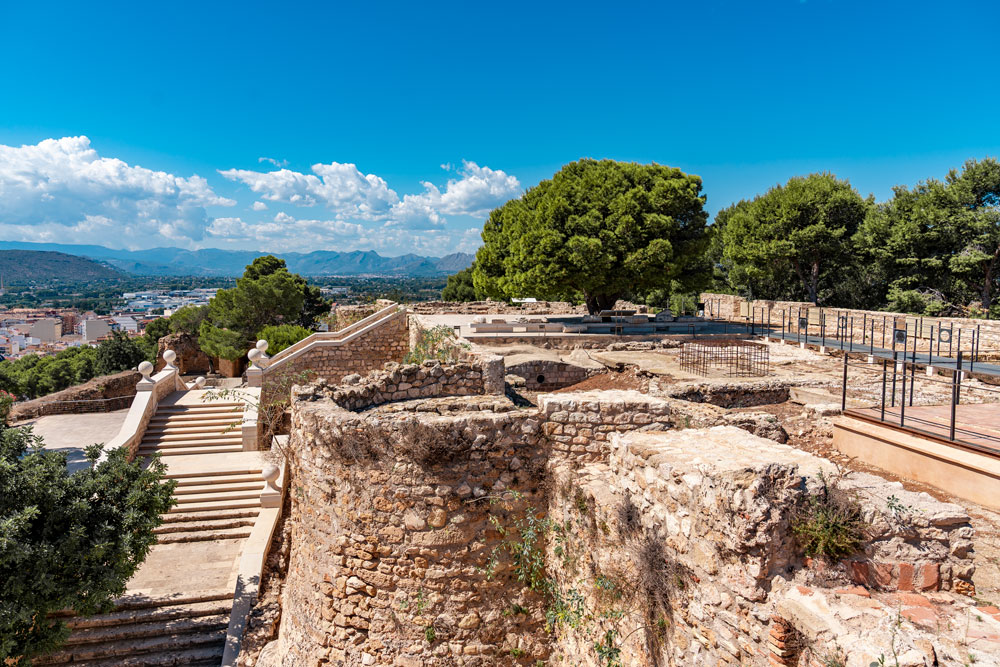 Denia Castle (Castillo de Denia) is one of the less-preserved castles in the area but at a reasonable price, you get to wander around and let your imagination loose thinking what the place could have looked like in its glory days.
Again, built on a hill right next to the Mediterranean Sea to protect the land from pirates, this fortress also houses a small but very interesting museum.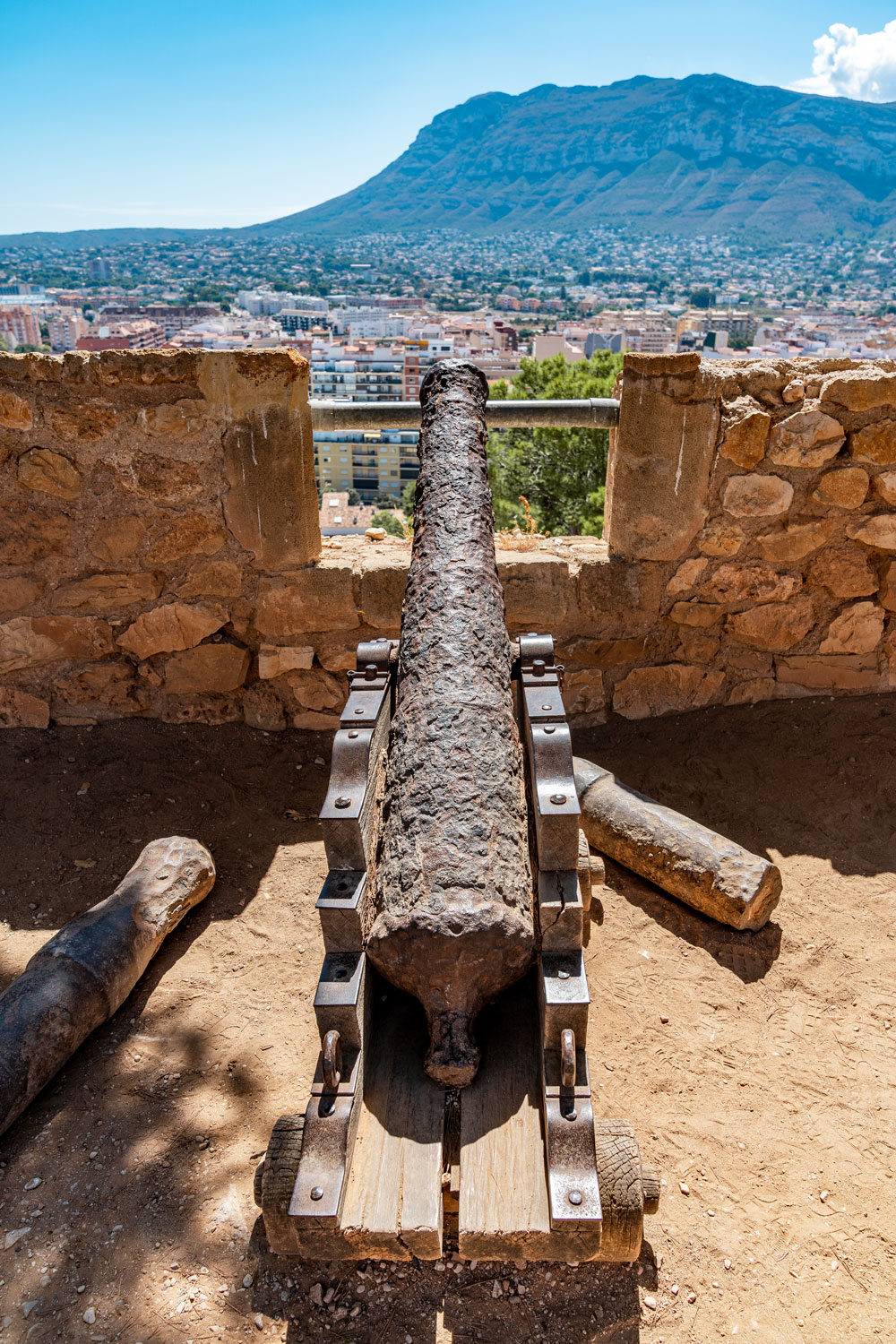 Price: 3 euros for adults is a reasonable price for what you get to see. Mostly you get to climb up the walls, walk the grounds and enjoy the views of the bay and the town below.
Good to know: Access to the castle is by foot only! It is uphill but it's a manageable walk. Access to the grounds is from Carrer Sant Francesc street. In summer, they also offer night visits!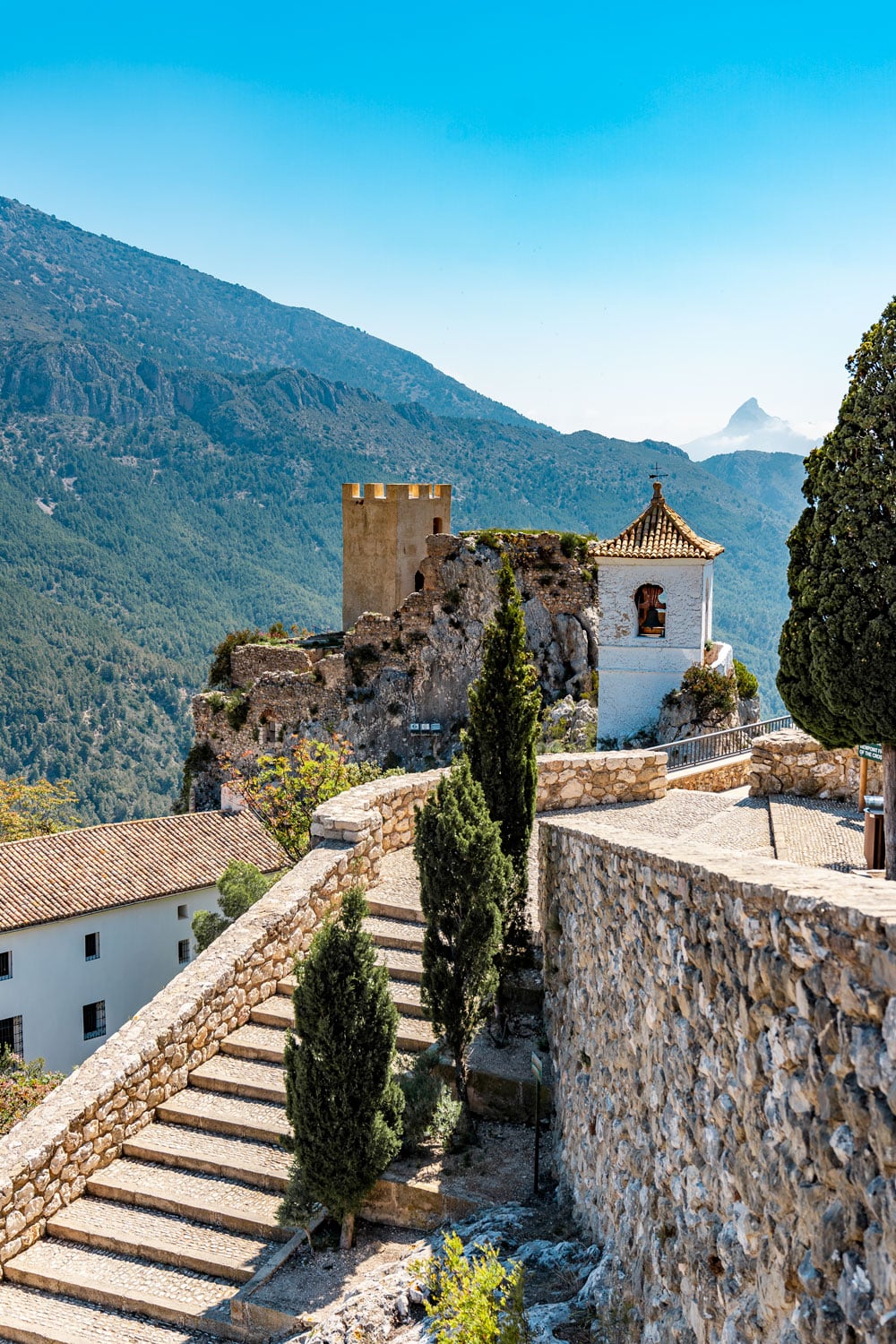 Guadalest Castle or El Castell de Guadalest is literally the name of the whole village. It is one of the most visited villages in the Costa Blanca area and no wonder. It has it all: white-washed houses, sea views, mountains, a castle, and amazing panoramic views.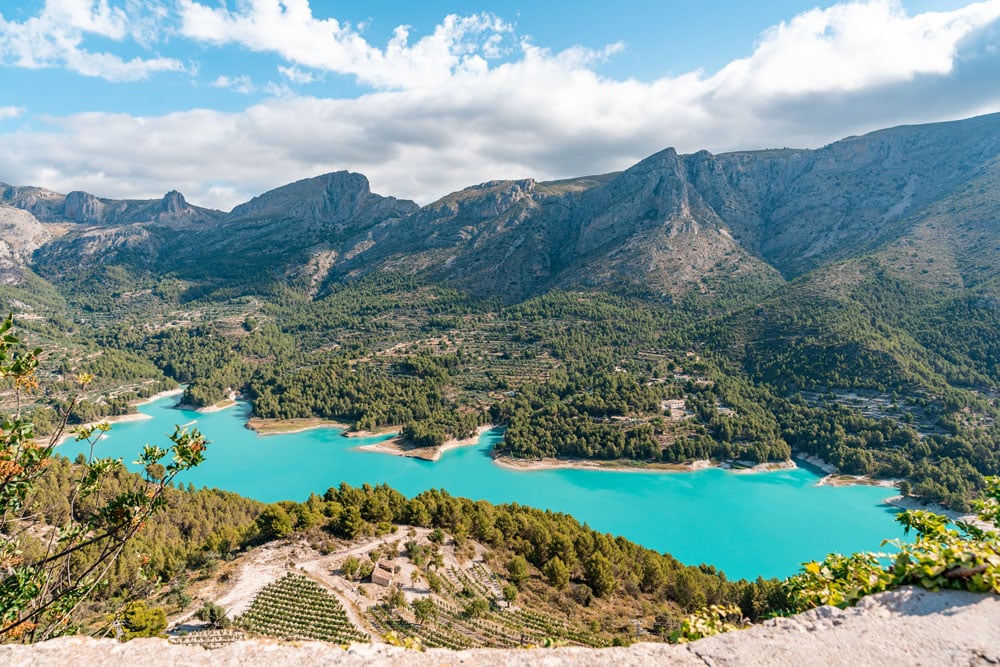 Price: For 4 euros (adult ticket) you get to see a small museum in the Ordona House and climb up the stairs of the castle that offers even better views of the area including the reservoir with turquoise blue water perched in the Guadalest Valley.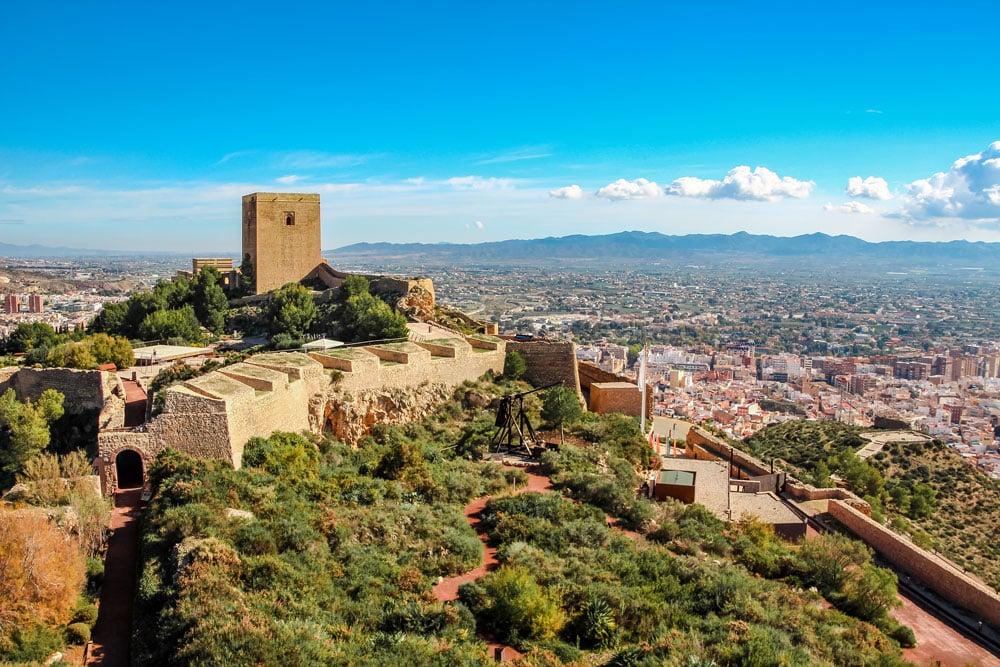 Lorca Castle (Castillo de Lorca) is one of the largest castles in Spain. This medieval fortress was built between the 9th and 15th centuries and for 250 years it served as a watchtower on the border between the Muslim state of Granada and the Christian Kingdom of Murcia.
Situated in the town of Lorca in the southeastern part of Spain, it is less than an hour's drive from the coastal town of Cartagena as well as the town of Caravaca de La Cruz, the fifth Holy City is also known for the famous "Running of the Wine Horses" festival.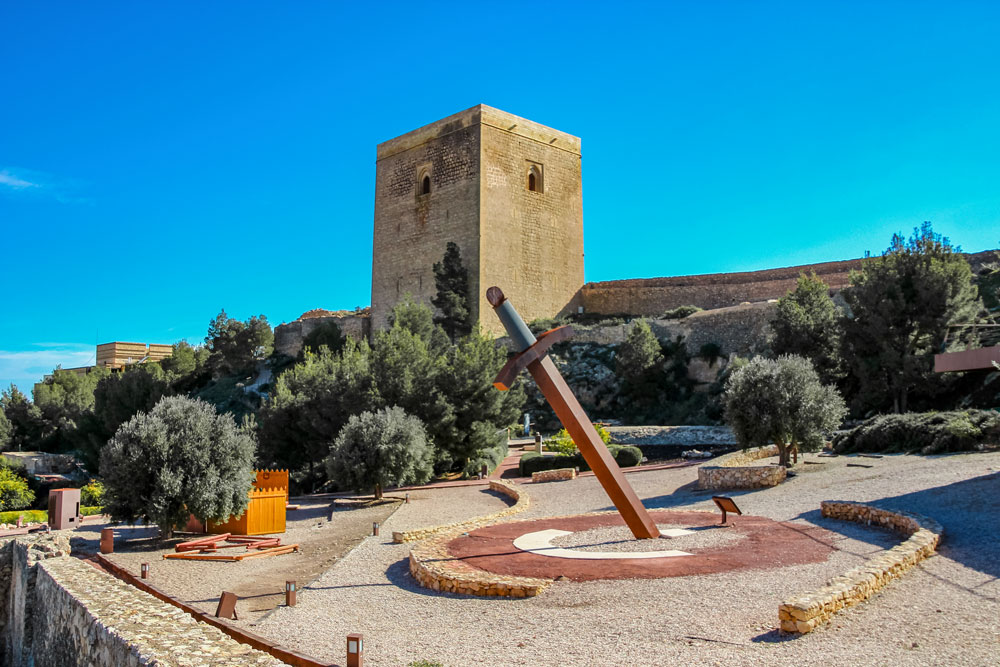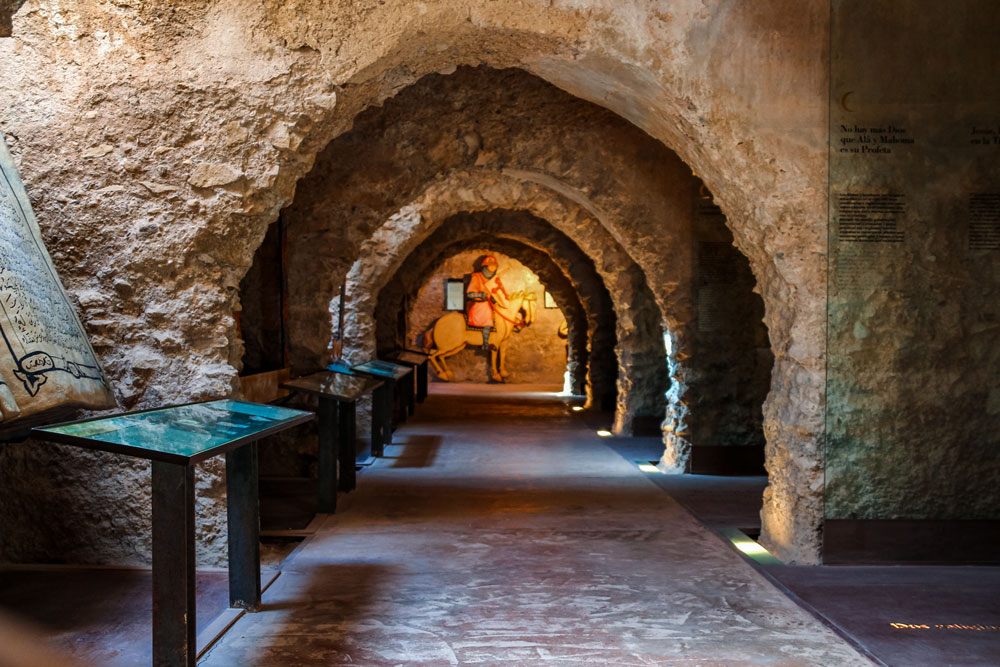 Good to know: The castle grounds are for free, you only pay to see the expositions and entrance to the towers.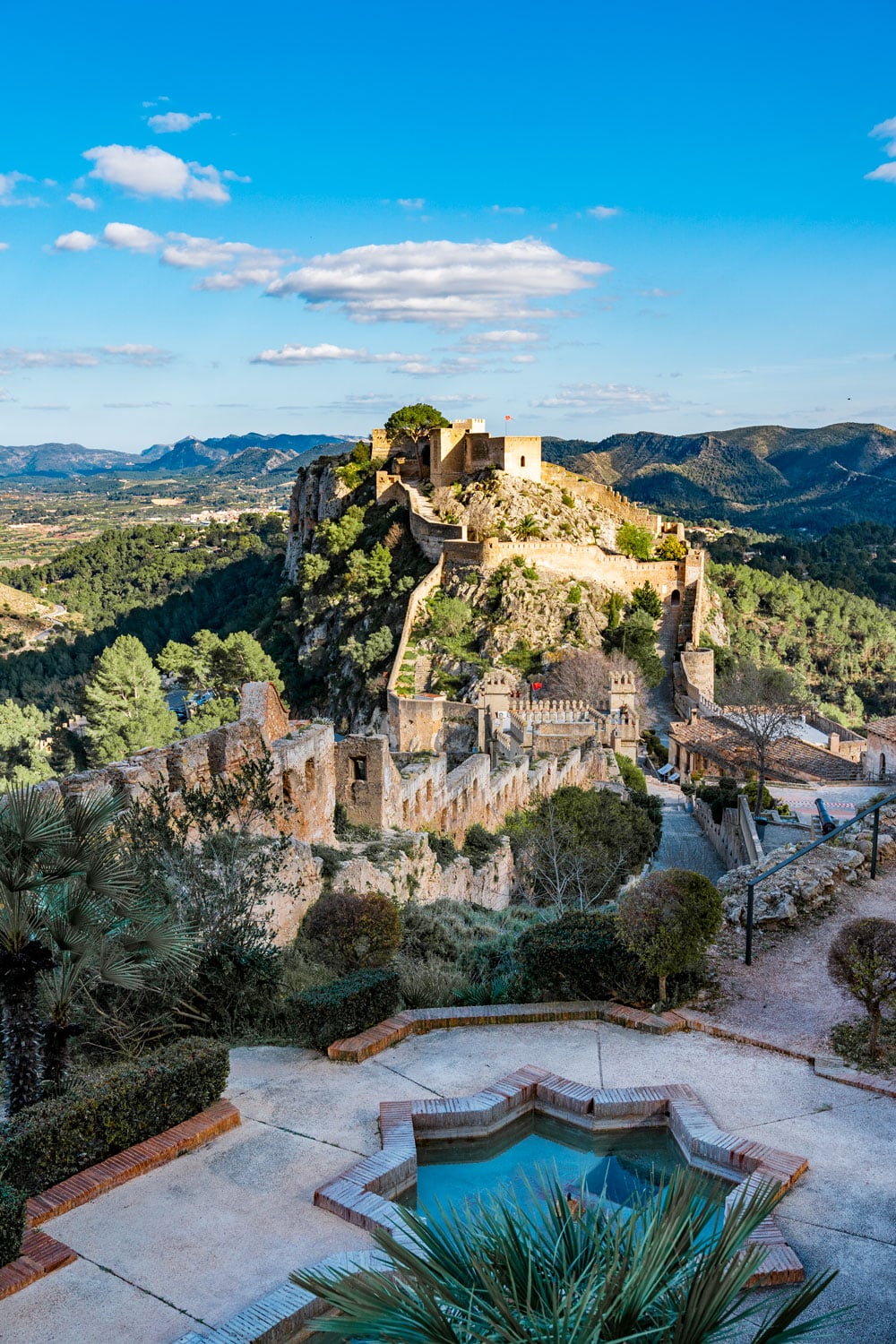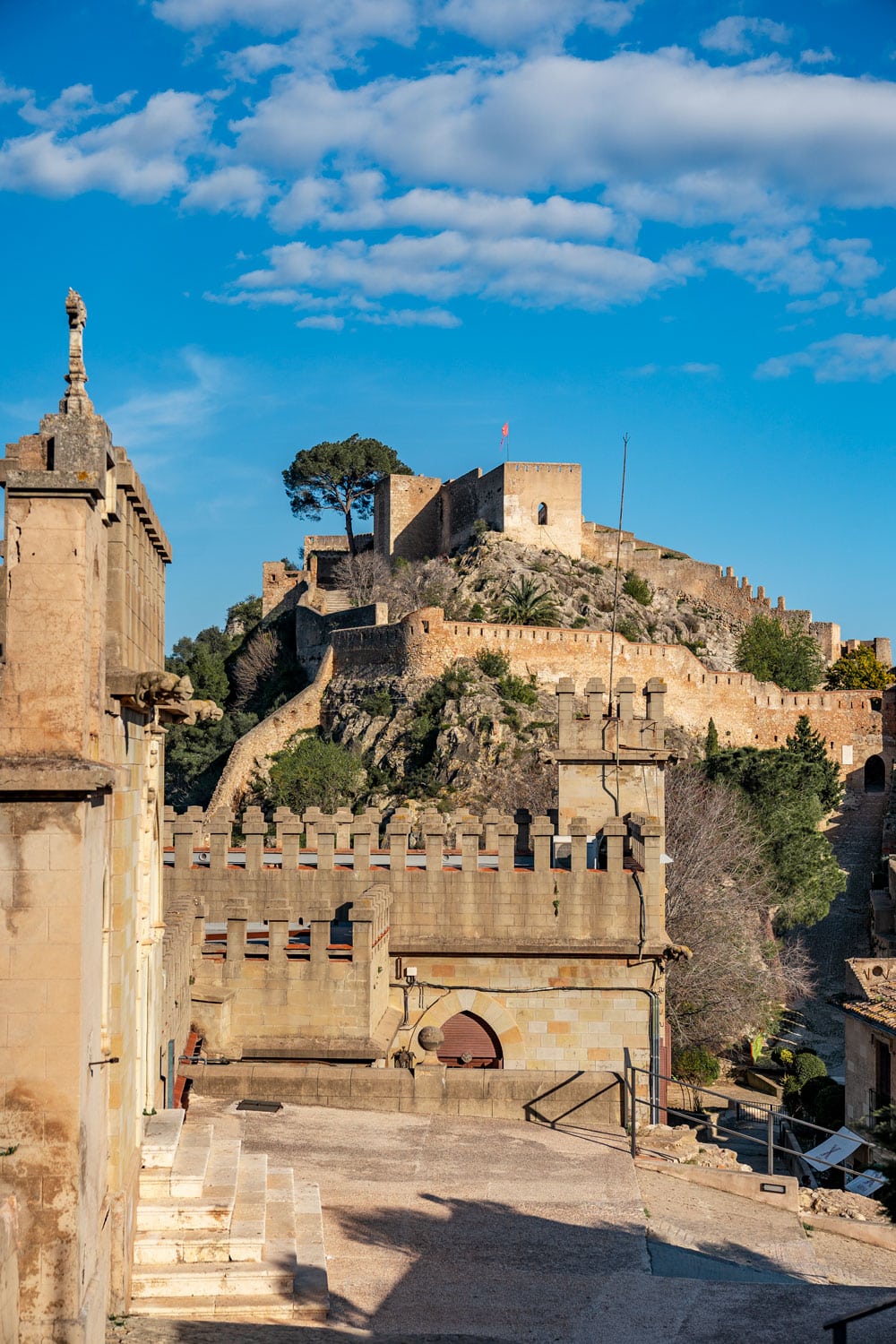 Xativa Castle (Castillo de Xativa) is a must-visit castle when planning day trips from Valencia, Spain's 3rd largest city.
Its grounds are well-kept with water fountains and plenty of areas to explore and the views will blow you away.
This fortress was once situated right on the ancient road of Via Augusta, the longest road built by the Romans leading from Rome down to the port city of Cadiz in southern Spain.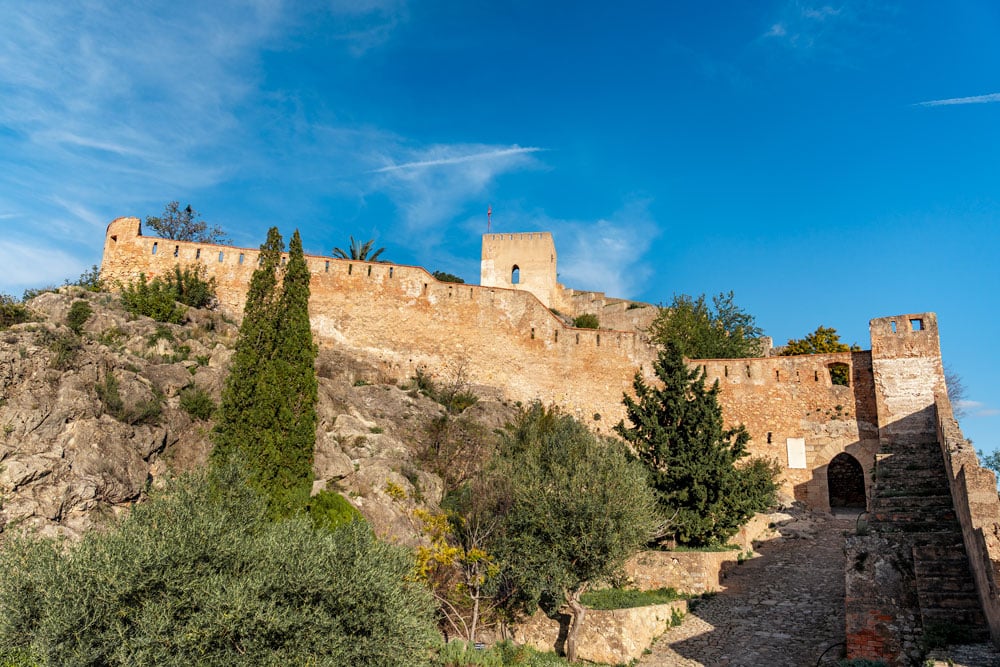 Price: A 6 euro ticket (adult) also includes a free visit to two municipal museums in the old town.
Belmonte Castle (Castillo de Belmonte) is a well-preserved fortress in the region of Castile La Mancha, an area famous for its windmills, Manchego cheese as well as the famous novel "Don Quijote" written by Miguel de Cervantes.
The castle is one of a kind and will surprise you with its unique floor plan which you will notice right away once you get to the main courtyard.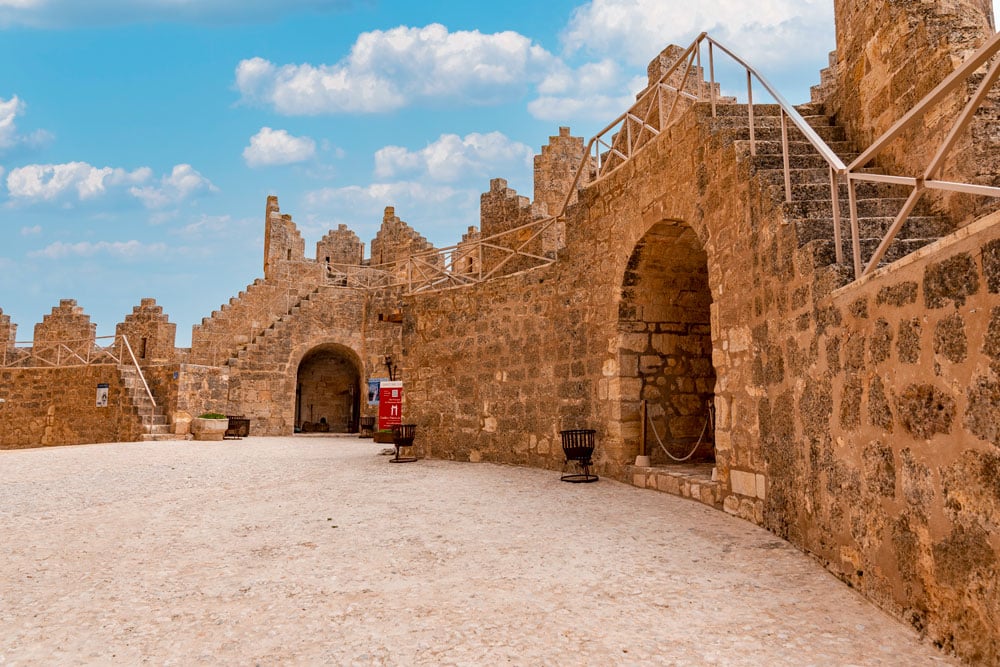 Price: 10 euros for an adult but you will be asked to pay an extra 1 euro, if you visit during Easter, in August, or one of the Bank Holiday weekends. A downloadable audio guide is included in the price.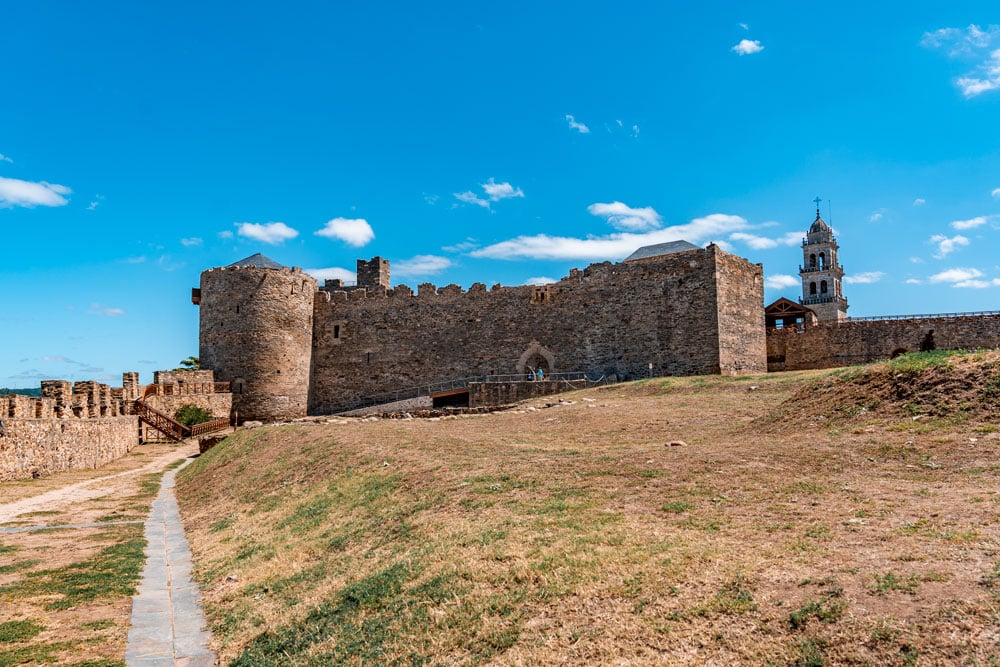 Ponferrada Castle also known as the Castle of Templars (Castillo de Los Templarios) was once one of the largest fortresses in northern Spain.
For over 130 years, this place became home to templars who reinforced the walls and built houses, cellars, a convent, and orchards.
However, one of their main tasks was protecting pilgrims who walked to Santiago de Compostela from the Muslim invasion.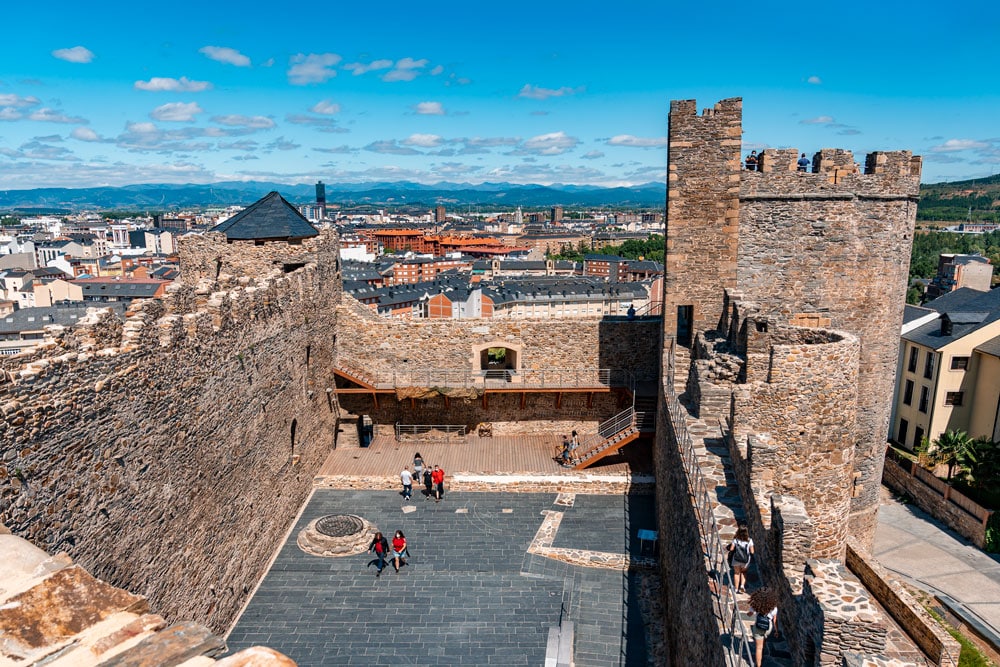 Good to know: This fortress is situated in the region of Castile and Leon where you will also find the most beautiful Gothic cathedrals in Spain! The ticket price is 6 euros (adult).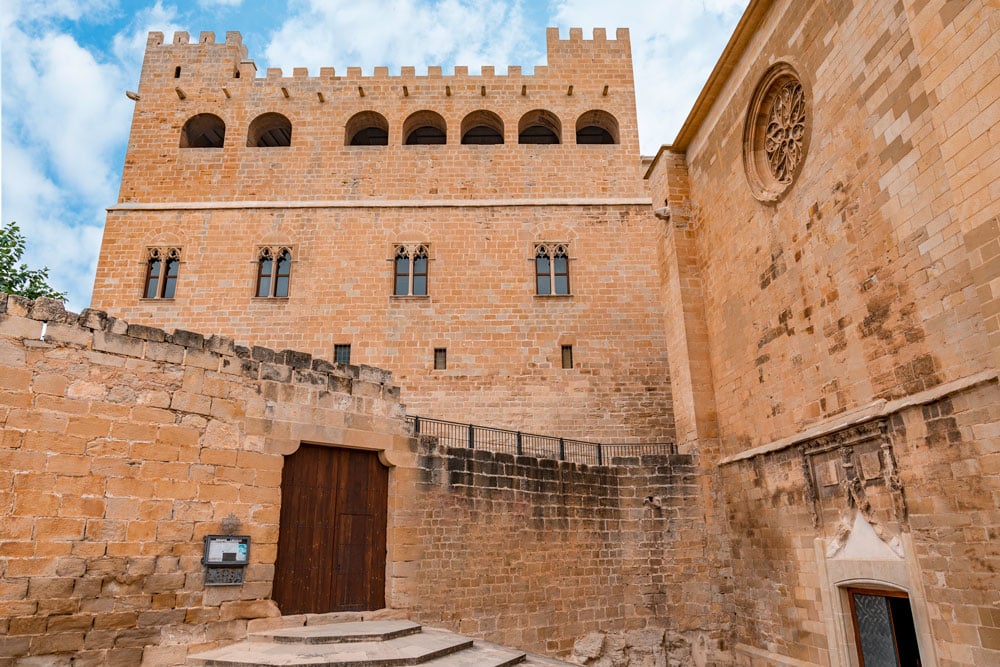 Valderrobres Castle (Castillo de Valderrobres) is a Gothic structure built between the 14th and 15th centuries together with a church that is situated right next to it. In fact, these two buildings are connected by a door and passage.
Explore the stables, servants' rooms, the kitchen, the pantry, the chimneys as well as galleries and granaries, and on the top floor have a good look at the "floor" outside. There you can see the remaining of the rock the castle was built around.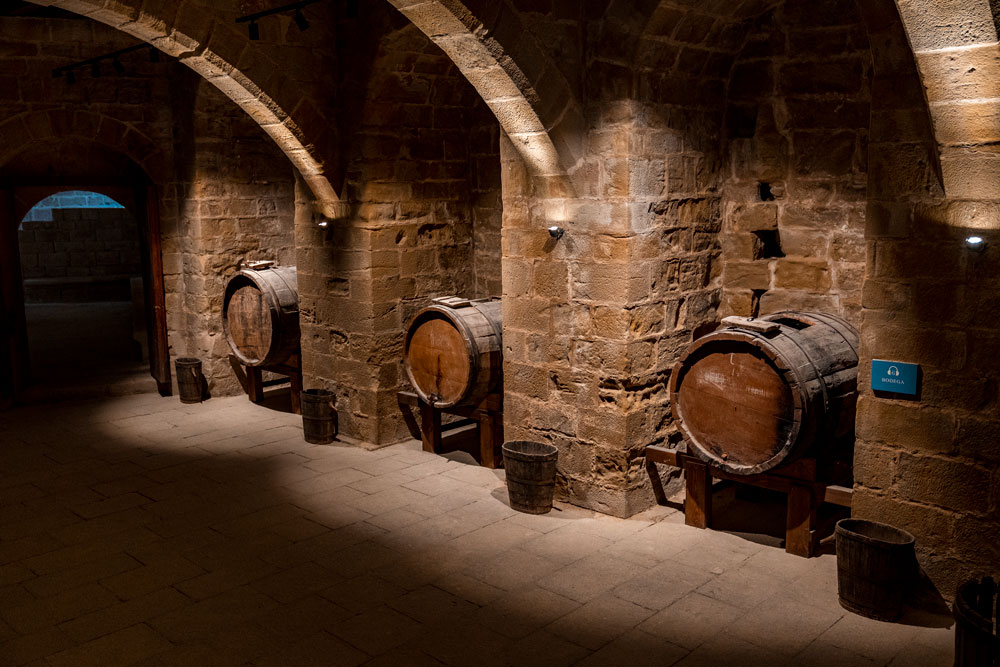 Good to know: Audio guides are in Spanish only. However, their official website offers information about the castle in English, if interested. If you want to pay by card, you will need to buy tickets online (8 euros for an adult).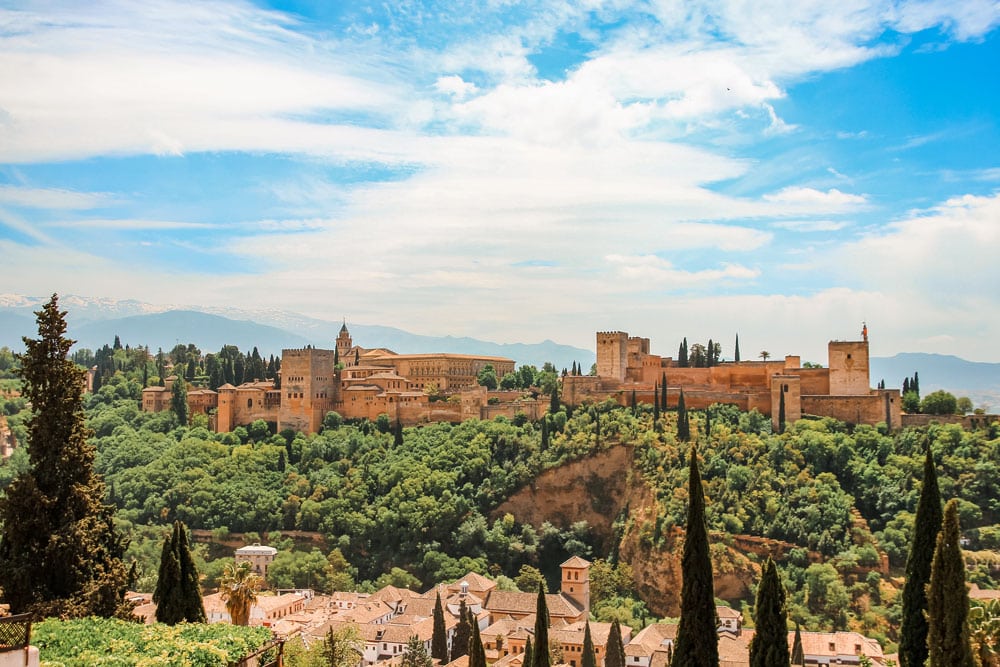 Alhambra in Granada is a must-visit place when in the southern region of Andalucia, Spain. This magnificent fortress-palace with beautiful gardens, towers, and palaces is a good example of the Arab dynasty that once ruled the Iberian Peninsula.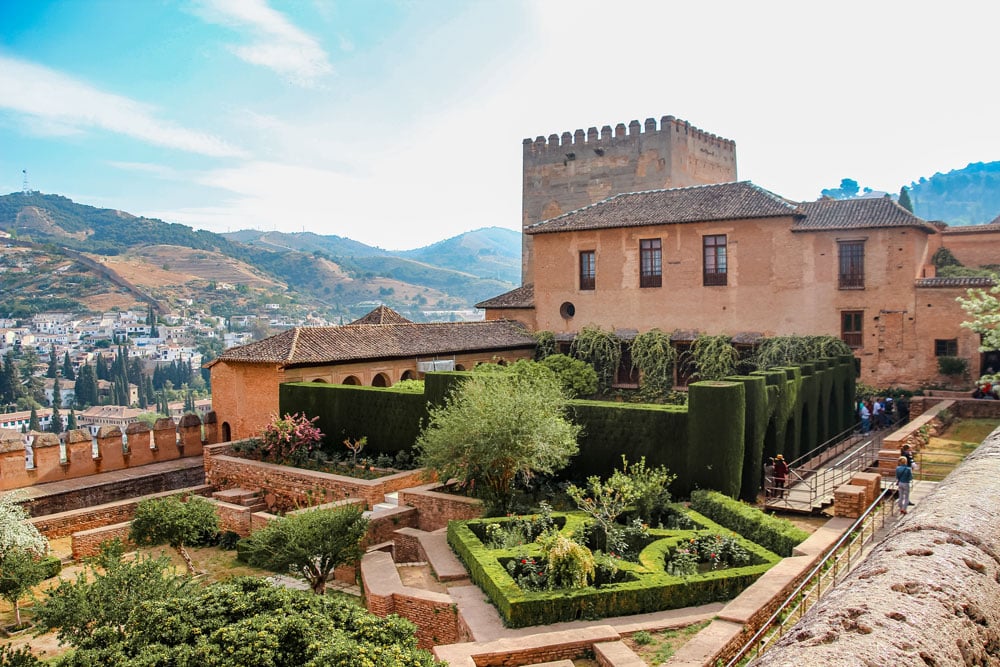 Prices start from 19 euros and are the most expensive of all tickets we have ever seen in Spain. You need to book in advance if you want to get in. The queues are endless, and visitors are limited. A basic guided visit will take almost 3 hours.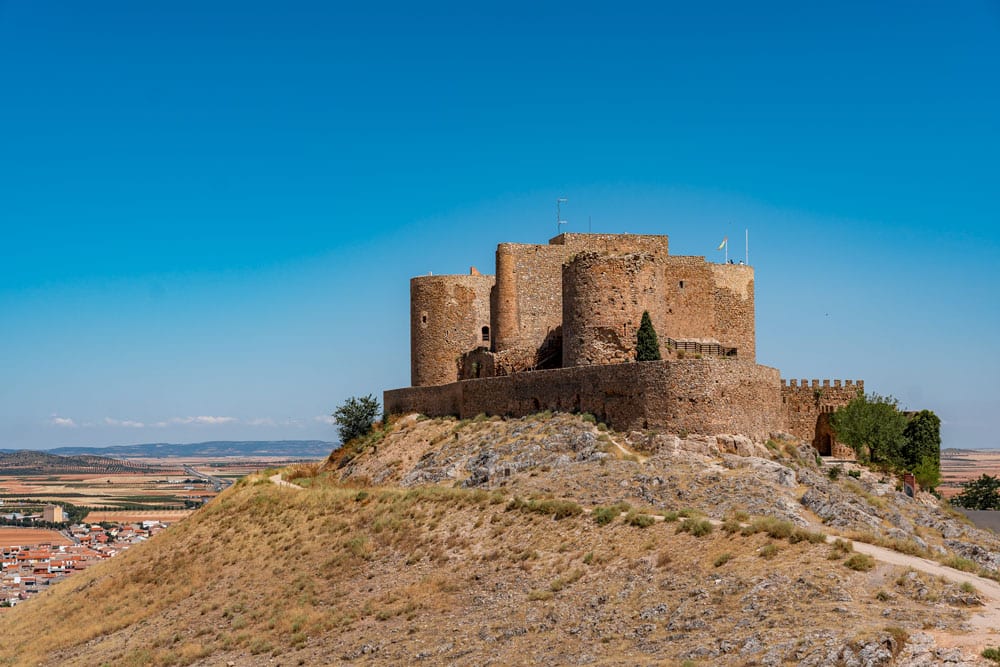 Consuegra Castle (La Muela Castillo) sits at the foot of the Cerro Calderico Ridge where you also find the famous Consuegra Windmills from Cervantes' novel "Don Quijote".
The 12th-century castle, built by the Knights of the Order of Saint John of Jerusalem and the 12 windmills now offer a ton of photo opportunities so make sure to allocate plenty of time to explore the area!
Price: 4 euro (adult) includes an entrance to one of the windmills as well.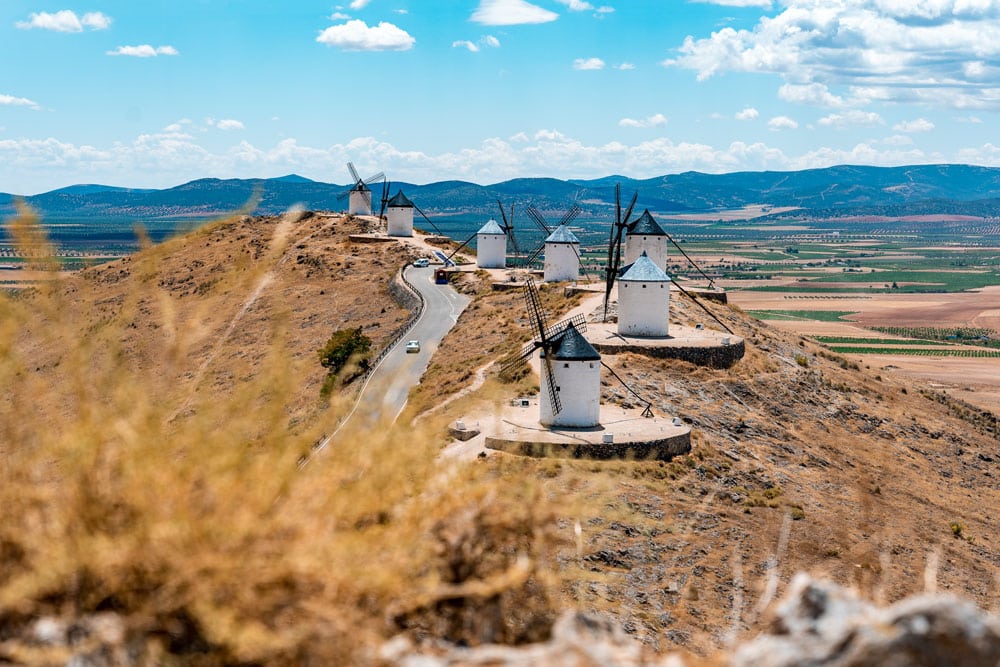 Useful tips when sightseeing in Spain:
Most sights are open from 10 am but always check either online or with a tourist office for any possible changes.
Siesta (an afternoon break) can also affect opening hours. This varies from place to place so again, make sure to find out before you go to avoid any disappointment.
Keep in mind that many places have also set times when they let tourists in before their closing time. Some will not sell you tickets 30 minutes before, others 45 minutes but if the sight you are interested in visiting is large in size you might not be able to get in even when you show up 1 hour before they close.
If you get a chance to visit some of these beautiful castles, let us know in the comment section!
Safe travels,
Julia & Siim
Map of castles in Spain