This is a detailed list of things to know before visiting Spain. You will find here insider Spain tips and useful information you should know when planning your trip.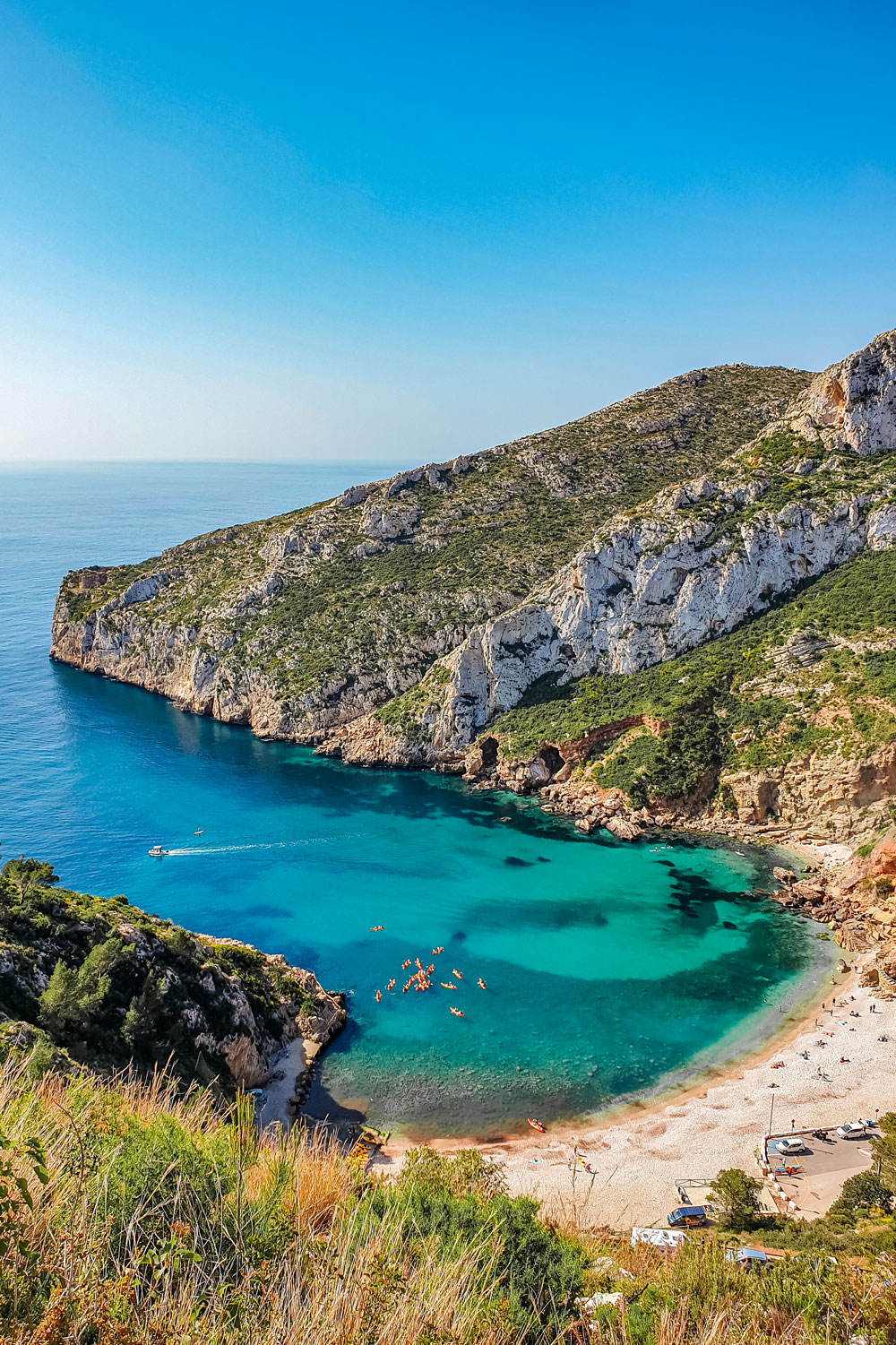 Spain is a popular European tourist destination for many reasons -the beaches, sunshine, architecture, mountains, …. But before you pack your bags, there are things that you should know before visiting Spain.
These things will help you understand this European country more and most importantly they will help you plan your visit to Spain smoothly.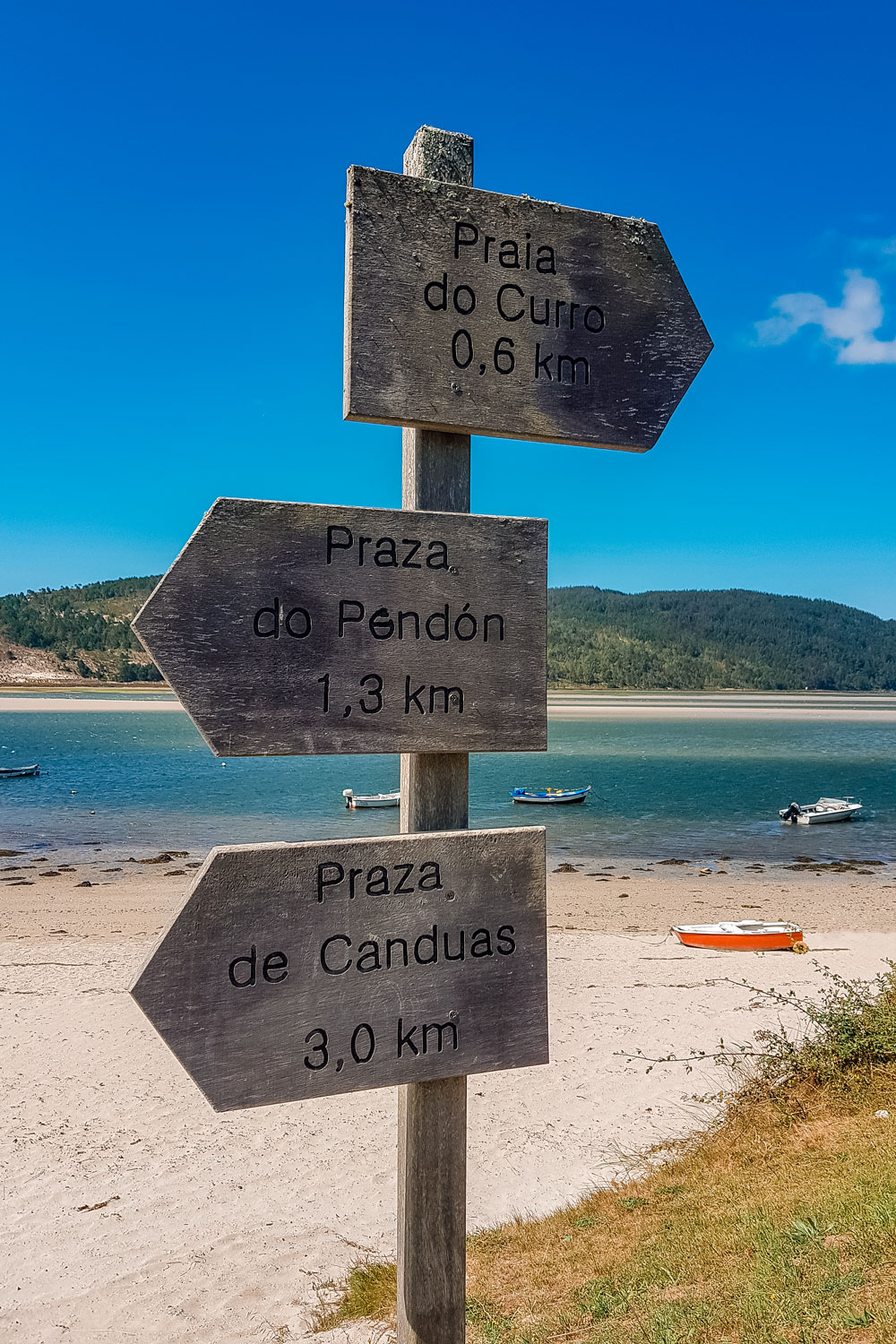 Language – be prepared that English is not spoken everywhere. Also, Spanish is not the only language spoken in Spain. You can hear Catalan, Galician and Basque languages, depending on what part of the country you are visiting.
Now that being said, I am sure you will be fine in tourist areas when buying tickets, ordering food or buying souvenirs.
However, if you needed to deal with more complicated things, you might find it a struggle even in large cities.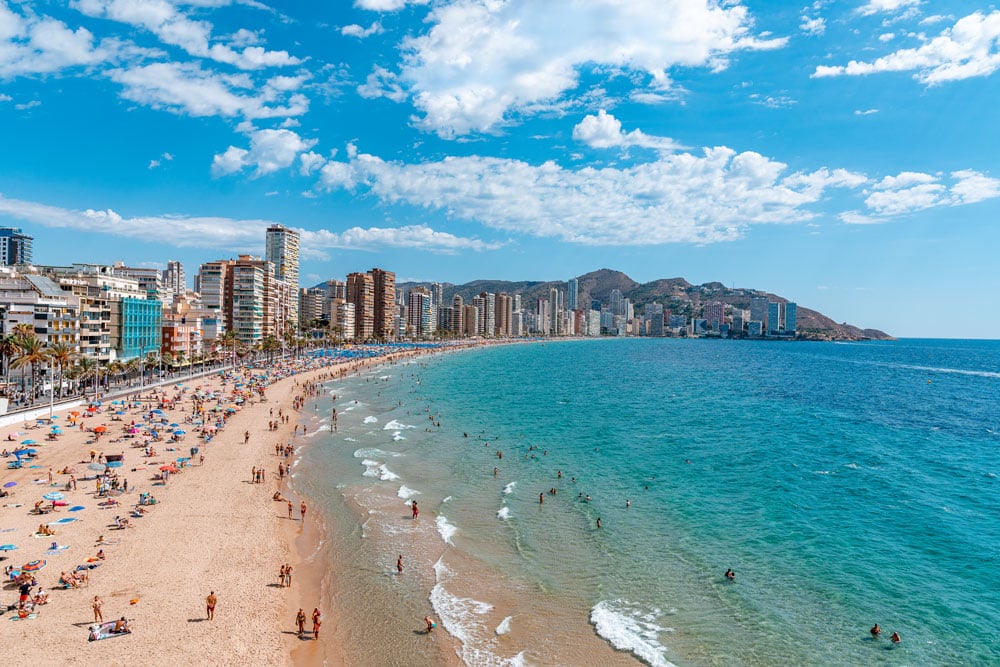 Climate – Every year hundreds of thousands of tourists flock to Spanish beaches to enjoy the sun and relax near the sea. But, here is what you should know before visiting Spain: This European country is quite diverse when it comes to its landscape.
This means that the weather varies from area to area. South of Spain is hot and dry, while the northern areas are wet and humid and way colder. And, in the mountains, you get snow in winter!
For this reason, it is good to plan your trip to Spain well, to avoid any disappointment or surprises (more in the "Weather" section).
Pickpockets & scams – especially in large cities and tourist areas, make sure to look after your belongings. Sellers offering clothes, soda drinks, or fruit snacks are a common sight on many beaches.
Local police warn people not to buy from them and health reasons, as well as illegal businesses, are at the top of the reasons why. Pack your own snacks or support nearby businesses instead!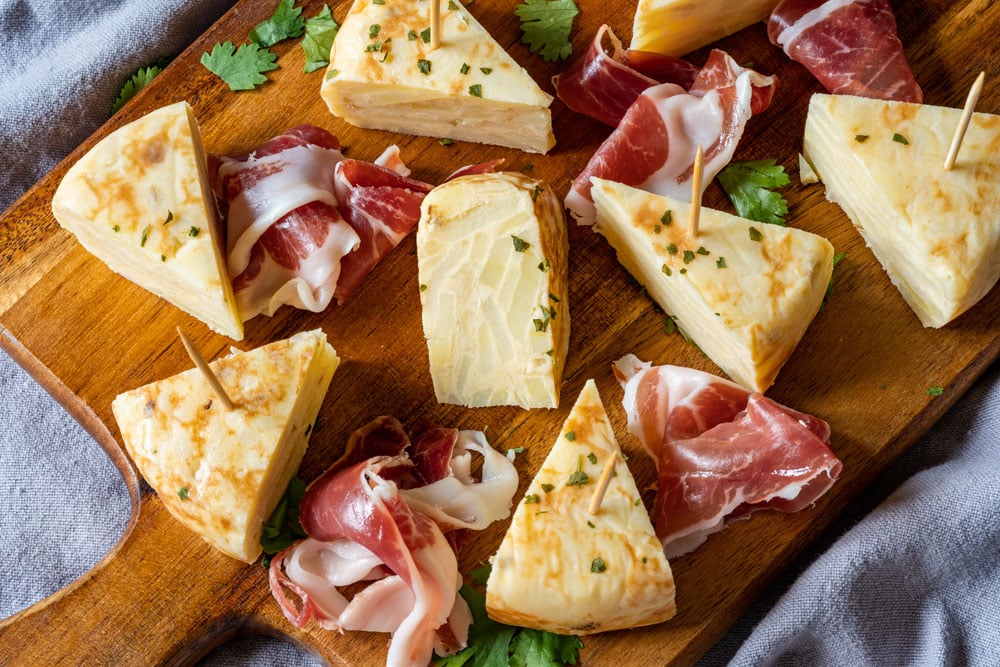 Free tapas – Spain is not only renowned for paella and churros but also for tapas – small snacks that Spaniards enjoy with their beer.
Now, if you are lucky, some establishments will bring you a small snack with your drink order. This can be a bowl of patatas bravas, olives, or a slice of tortilla espanola or anything really.
While this is a nice gesture, it is not a rule, so don't be disappointed if you don't get anything. You can still ask for the tapas options and order some. Many places offer small beer (caña) + tapa for a very reasonable price.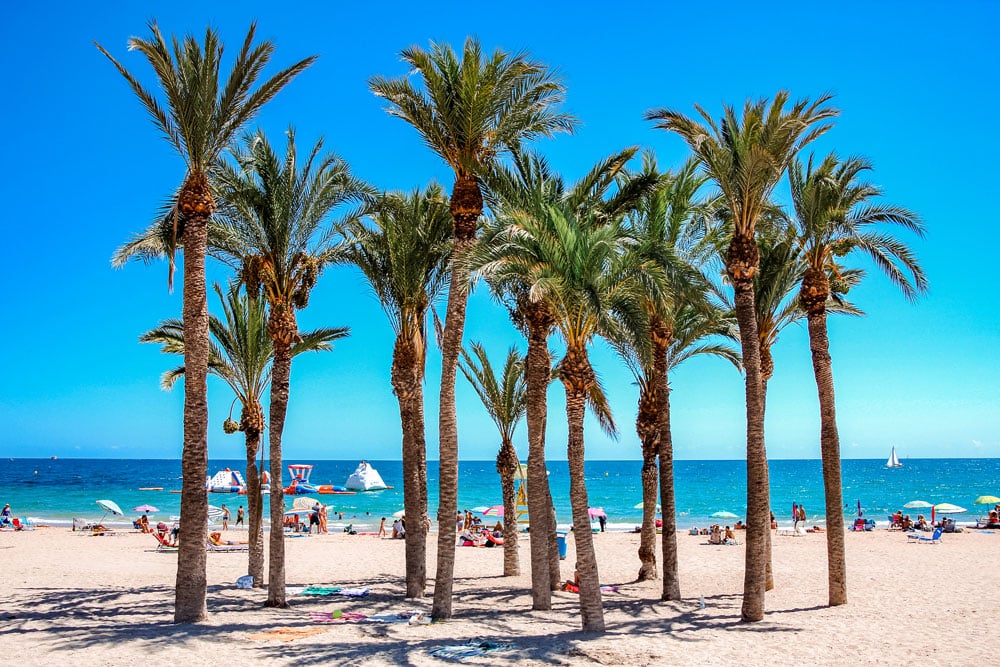 Weather – Spanish summers get pretty hot and with temperatures easily exceeding the 40s (Celsius)/100s (Fahrenheit), sightseeing is almost impossible.
Try to avoid visiting Spain in July and August if you are thinking of doing a lot of sightseeing. If staying on the beach, make sure to avoid the hottest time of the day and get a parasol (or rent one – the usual package includes 2 loungers and 1 parasol), and don't forget sunblock.
And always carry a bottle of water with you!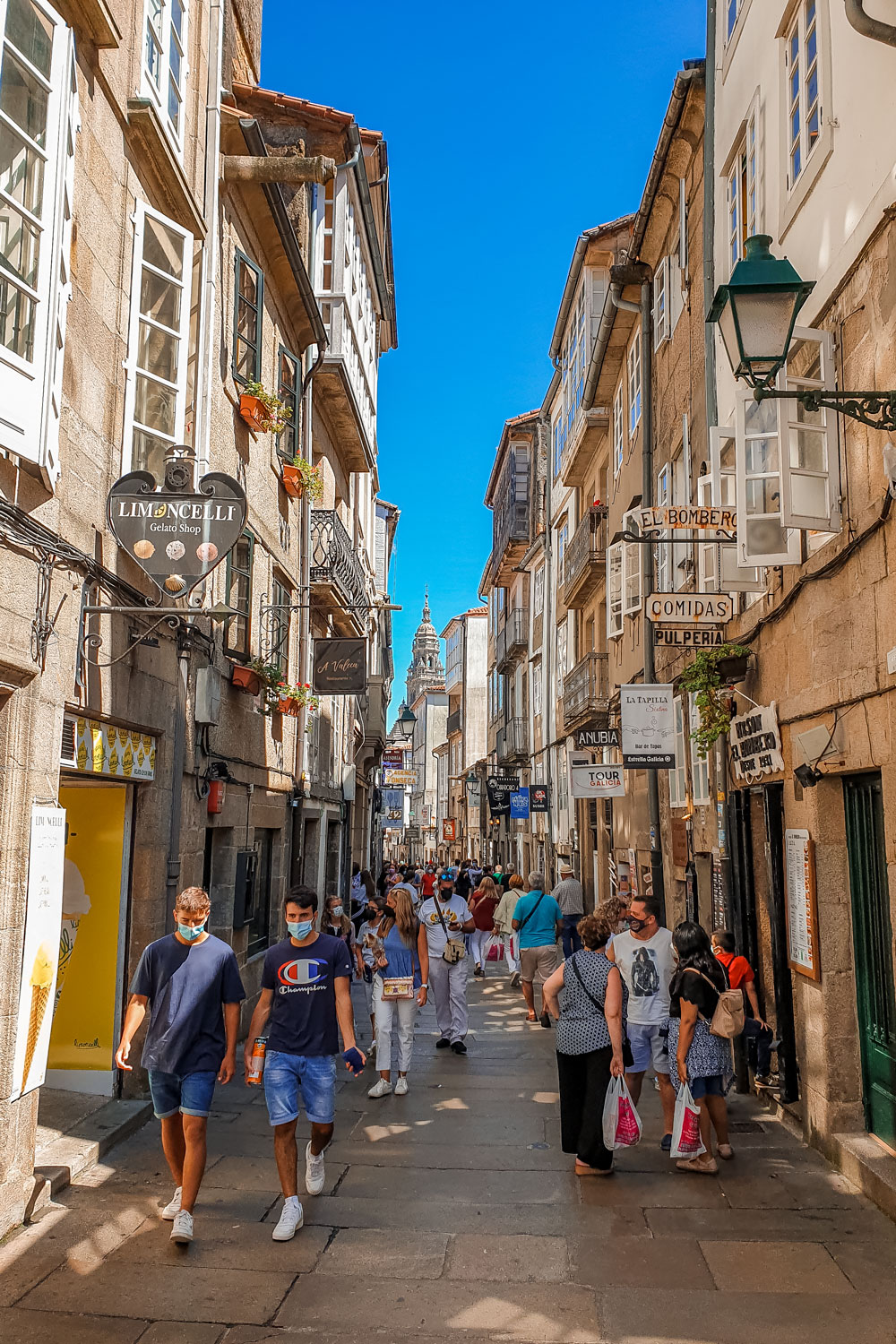 Tourists – Spain is one of the most visited countries in the world, so it gets pretty packed during the peak season, no matter where you are – beaches, restaurants, or sights.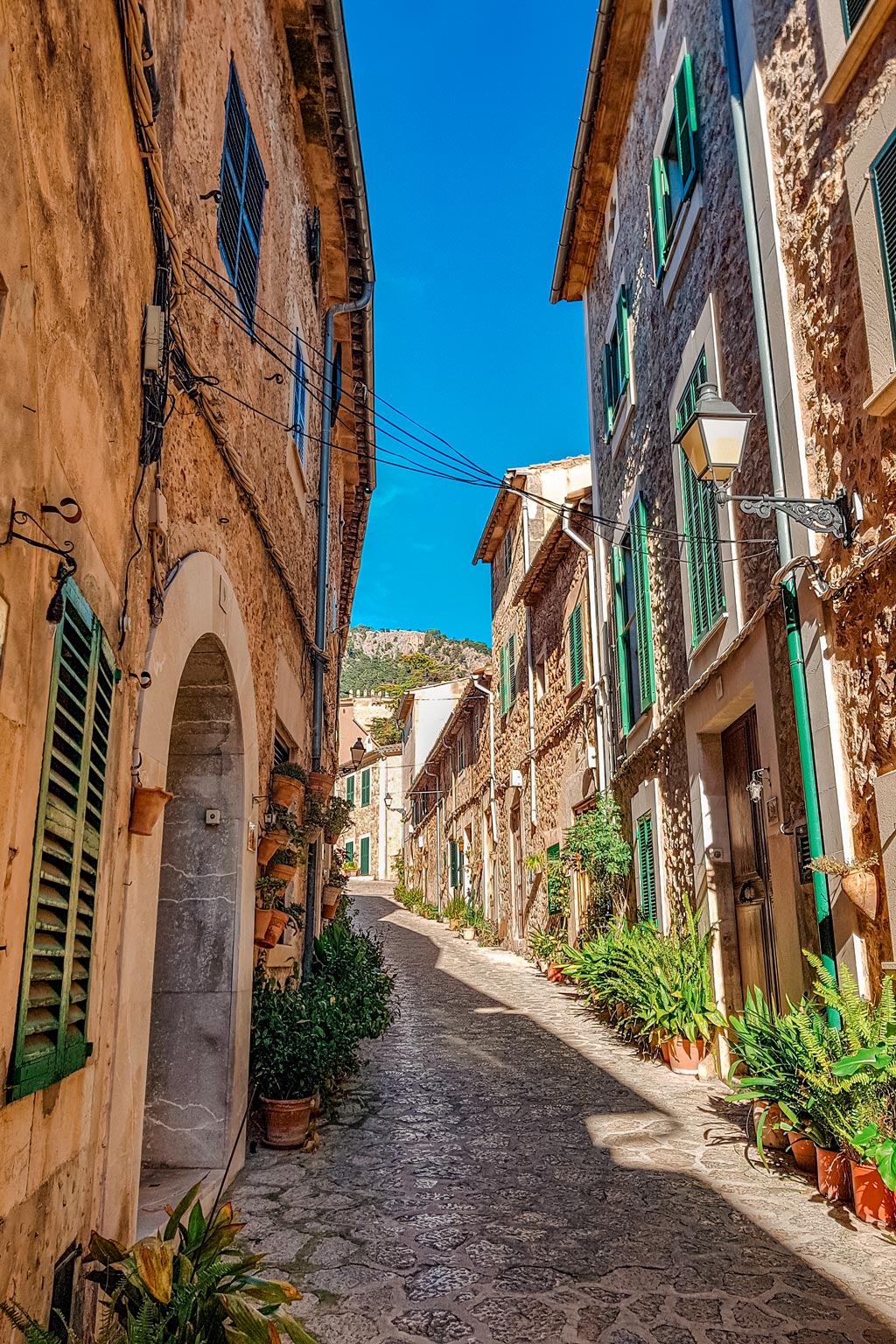 If you don't like crowds, you might want to plan your trip to Spain off-season (This post: 10 Reasons to Visit Mallorca Off Season might inspire you to do so!).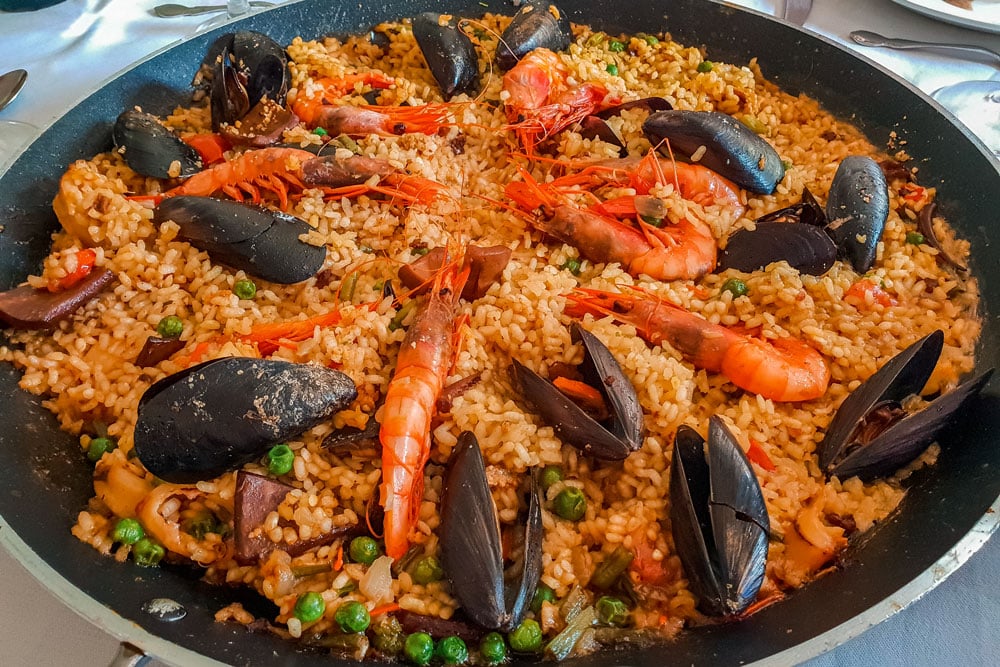 Paella – Valencia is the birthplace of this rice dish, so if you ever happen to be in the area, order it! Now that being said, please do give it a go even when you are visiting some other places in Spain.
Pro Tip 1: To experience the best paella, avoid the Menu del Día menu section.
Pro Tip 2: The best paellas we have ever eaten were served at local fiestas and were completely free.
So, do your research when planning a trip to Spain and check out if there are any local fiestas happening around your visit. You could be lucky enough to enjoy this tasty meal and save some money as well!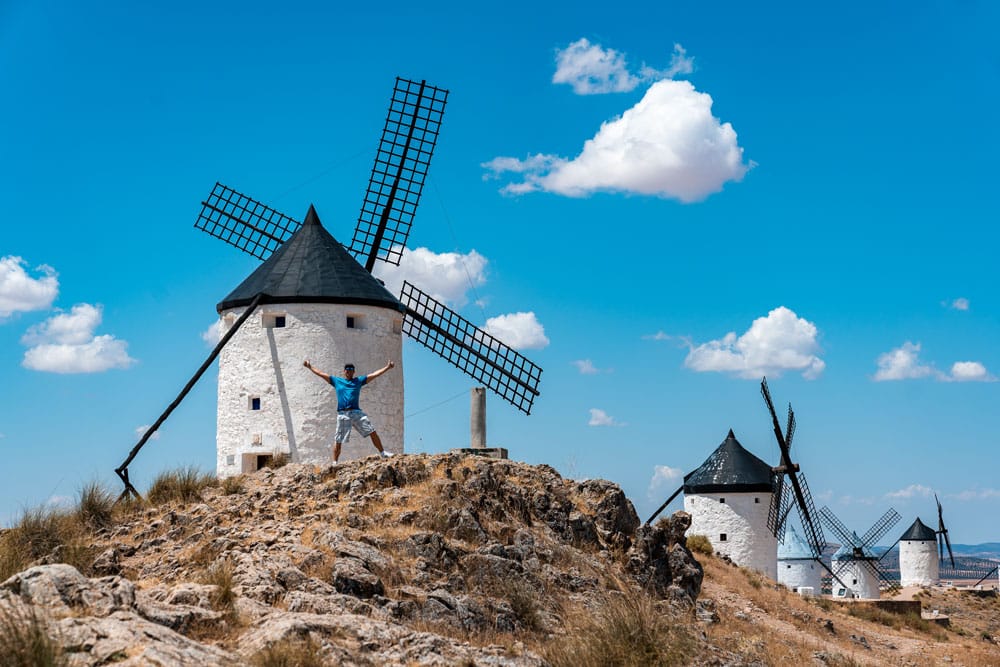 Siesta – Spain is known for long afternoon breaks, so keep in mind that not only restaurants or shops can close for a few hours during the day (I did notice that the time varies slightly but it is somewhere between 1-4 pm), but also some tourist places.
This is one of the most important things to know before visiting Spain so make sure to check the opening times of all places that you want to visit ahead to avoid any disappointment.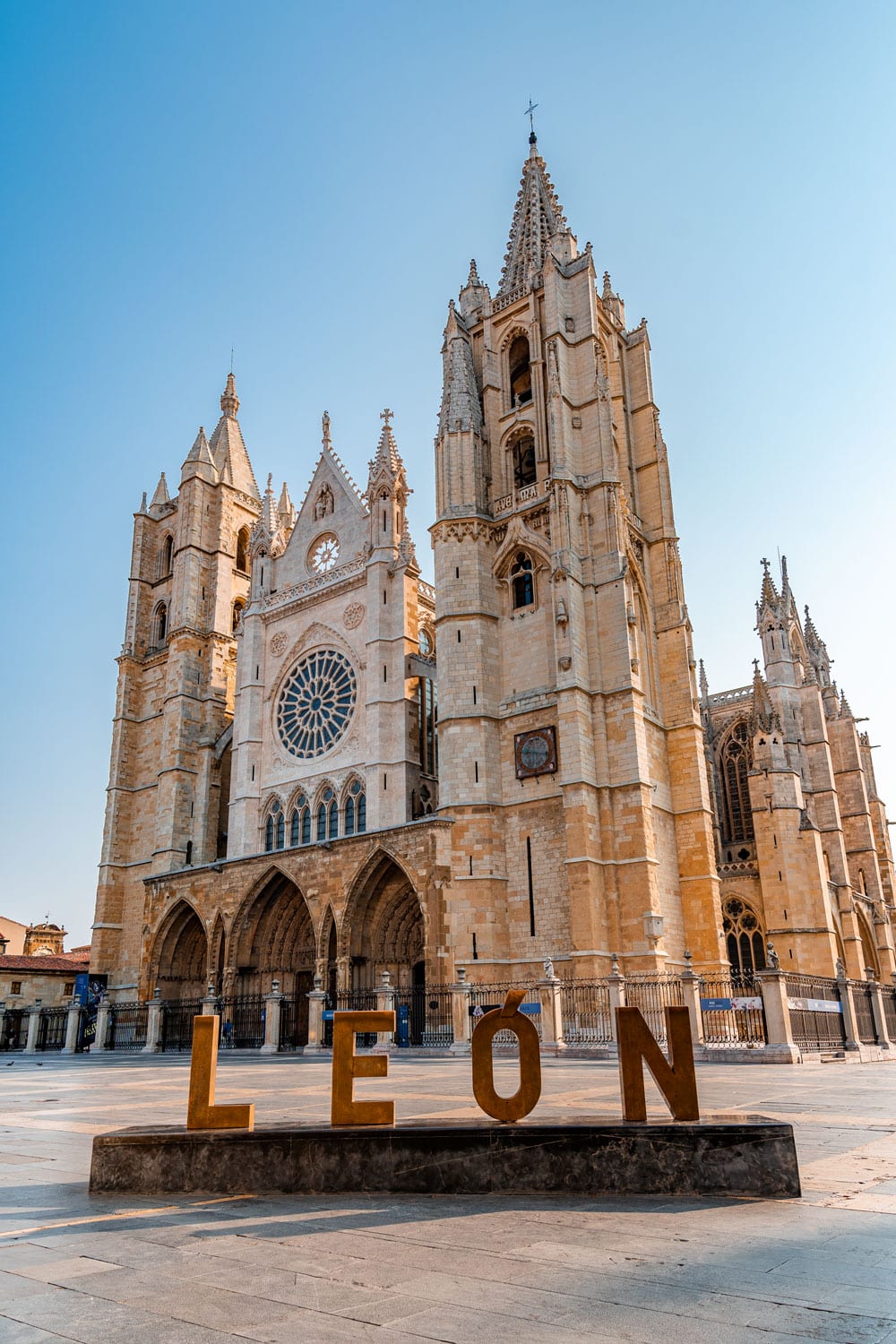 Places to see – Barcelona and Madrid are not the only places to visit in Spain. In fact, there are so many beautiful cities and quaint villages all over the country worth exploring: Andalucía in the south of Spain is packed with culture … and olive trees.
Visit Cordoba, Granada, Sevilla, Malaga, Jaen, Mijas, Cadiz and I guarantee you, you will fall in love with this area.
Now that being said, the Valencia region has a lot to offer as well, from famous fiestas to rice fields, sandy beaches, monasteries and castles!
The region of Castile and Leon has some of the most beautiful Gothic Cathedrals in Spain.
As you can see, there is plenty to do no matter what area you choose to visit. All it takes is a bit of exploring!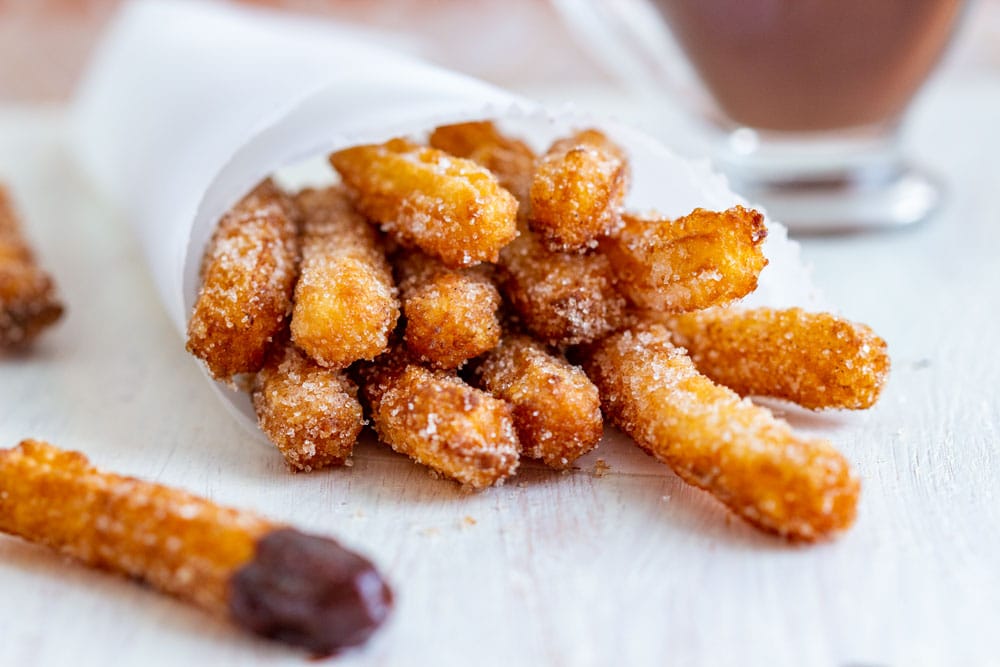 Breakfast – Here are 3 Spanish foods you must try for breakfast: Pan con tomate (bread with tomato), churros with a cup of chocolate, and Tortilla española (a.k.a. tortilla de patatas).
By the way, little stalls of Churros can also be found at fiestas, food markets, or just parked on the corner of a street in larger cities so make sure to look for them!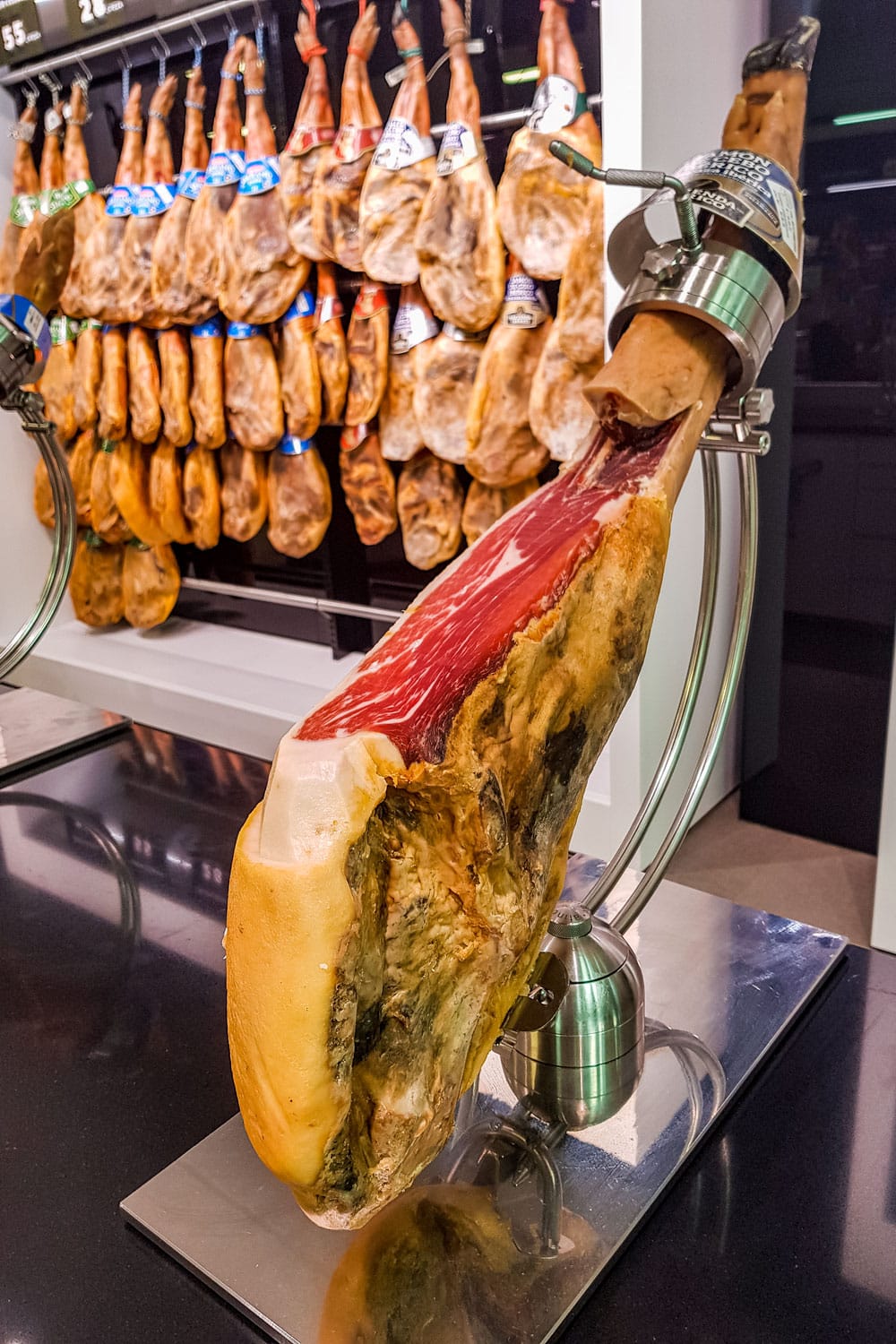 Jamón – Prepare yourself that you will find pig legs (a.k.a Spanish dry-cured ham) hanging in supermarkets, restaurants, or bars, so if you are not a meat eater, you might have a difficult time avoiding these places. If you like pork, make sure to try it!
Toll roads – Some of the highways (motorways) like many other European countries have tolls. And while Spain is working hard on getting rid of them completely, the process is slow.
For now, I recommend double-checking the prices before renting a car in Spain. From our own experience, they are quite dear, so we try to avoid using them, when possible.
The cost can be as high as 10 euros per 100 kilometers (62 miles) but it depends on the area.
Pro Tip 1: If you want to save time, then go for highways. If you are in no rush and would like to see some hidden gems and enjoy the scenery, then avoid them.
Pro Tip 2: Autopistas is a website with information on toll roads and pricing. It is in Spanish only but if you click on "Tarifas y Descuentos", then on "Tarifas" you can see a list of paid highways and check the prices by downloading the file you need.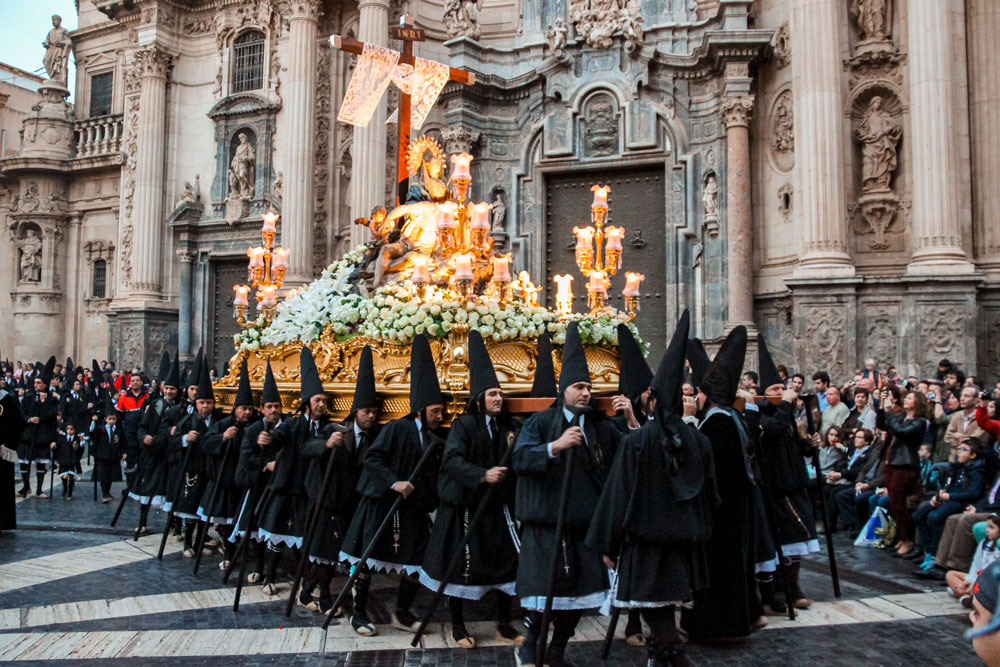 Fiestas – a.k.a. festivals are a huge thing in Spain, so if you are wondering what to see in Spain, this is one of those things. There are various festivals happening throughout the year so you will probably be lucky enough to be able to see them.
Some of the most popular ones are Semana Santa processions (there are processions being held every day for a week leading to Easter Sunday in every village and city), Las Fallas of Valencia (a very unique celebration in commemoration of Saint Joseph including spectacular Dressing of the Virgin Mary), Carnivals, mock battles of Moros and Cristianos (Moors and Christians) or April Fair in Seville.
If you would like to experience some of the festivals, the best thing is to search online for Spanish fiestas for the dates you are planning to visit Spain to see what will be happening.
Or, you can plan your trip around one of them. Watching the Semana Santa processions is a huge thing in Spain and I highly recommend it!
Public Transport is good. Major cities are connected by buses and trains. Large cities have underground systems (Subway/Metro) and trams as well.
One of the things to know before visiting Spain is the cost of travel by train. While RENFE (Spanish Rail System) has some special offers and reduced ticket prices, most of the journeys are quite dear.
Pro Tip: If you want to travel Spain on a budget and use trains as well, check the prices in advance or compare them with domestic flights (if applicable).
Good to know: Their website will show you ticket prices only up to 3 months in advance which might be a disadvantage if you are thinking of booking a trip to Spain well ahead.
We hope this detailed post will help you plan your trip smoothly and if you visit this popular European holiday destination, let us know what you think!
Safe travels,
Julia & Siim