Finding beautiful places when traveling off the beaten path in Spain is easier than you might think. The Monastery of Santa Maria de la Valldigna is a good example and probably one of the best-kept secrets in Spain.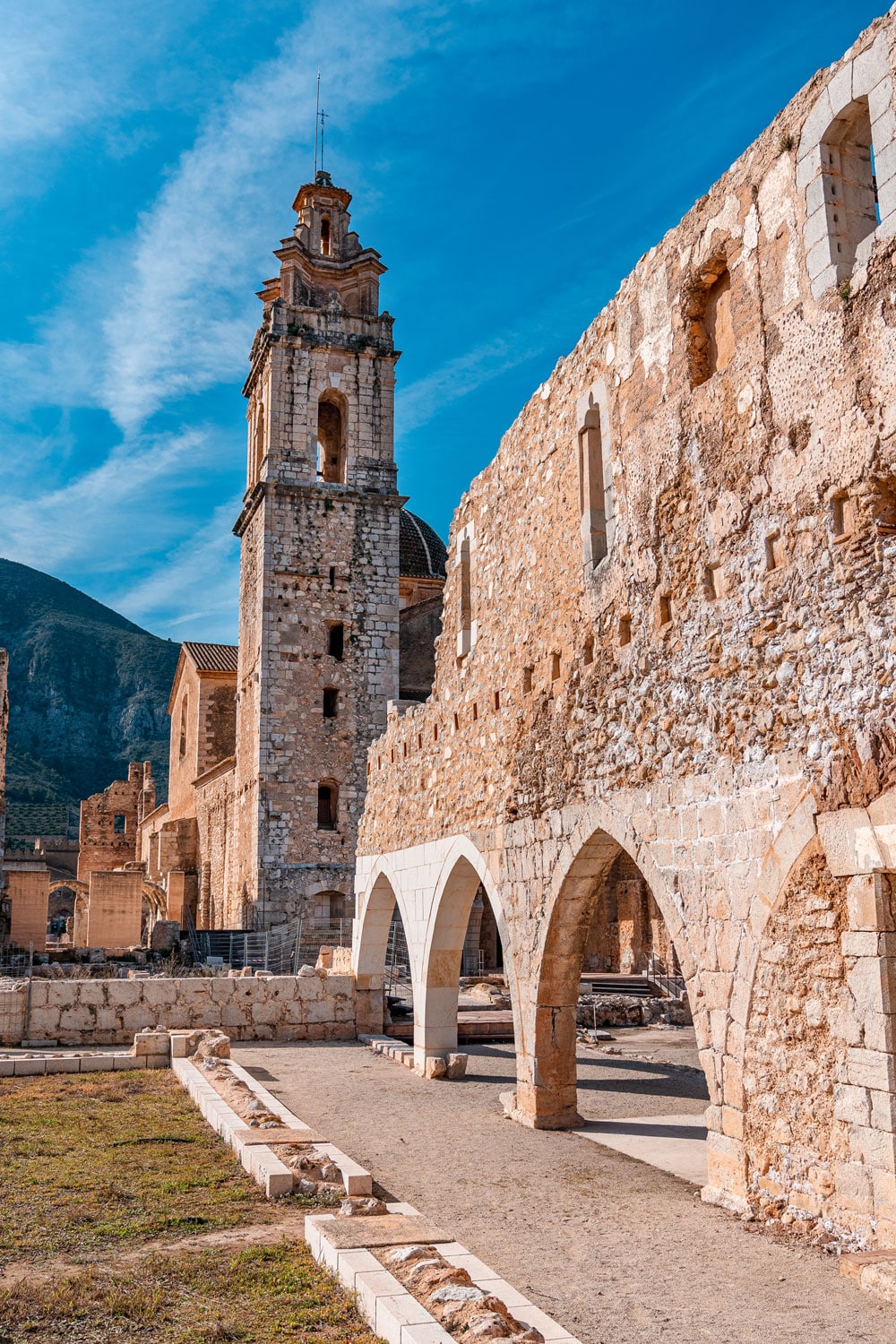 Spain is not only Barcelona or Madrid or beaches in Mallorca. This Mediterranean country is full of little villages, hill-top castles, whitewashed windmills, and old monasteries like the Monastery of Santa Maria de la Valldigna – a hidden gem in the province of Valencia.
There is plenty to see in this part of Spain, so if you are planning a visit to Valencia and looking for Day Trips from Valencia, the Monastery of Santa Maria de la Valldigna may be an interesting option for you.
In this post, you will find useful information about the monastery, including driving directions, a little bit of history, and dates of local festivities.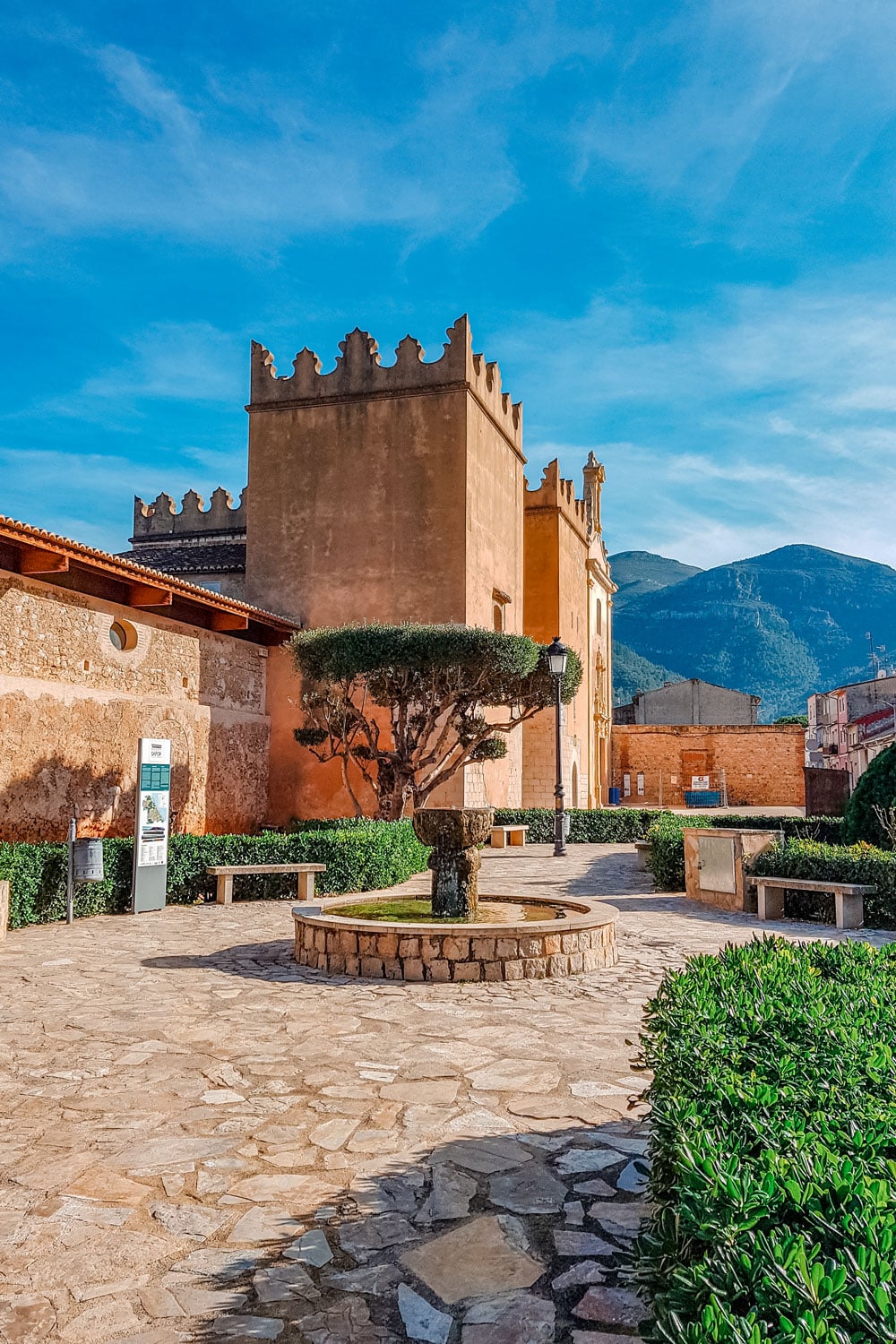 Why visit the Monastery of Santa Maria de la Valldigna?
One of the hidden gems, not far from Valencia (3rd largest city in Spain).
No crowds – this monastery is known mainly by locals, so there are not many tourists visiting. If you are lucky, you can have the whole place to yourselves!
Free entrance – visiting major sights in Spain is expensive, but if you plan your trip ahead and find places like this, you can save a lot!
No queues – If you are like me and don't like waiting in line for ages to get tickets to see a sight that everyone "has to see" or perhaps your kids are inpatient or the sun is in full blast, this might be a better option for you.
If you are staying more than a Day in Valencia, visiting the Monastery of Santa Maria de la Valldigna would make a great day trip.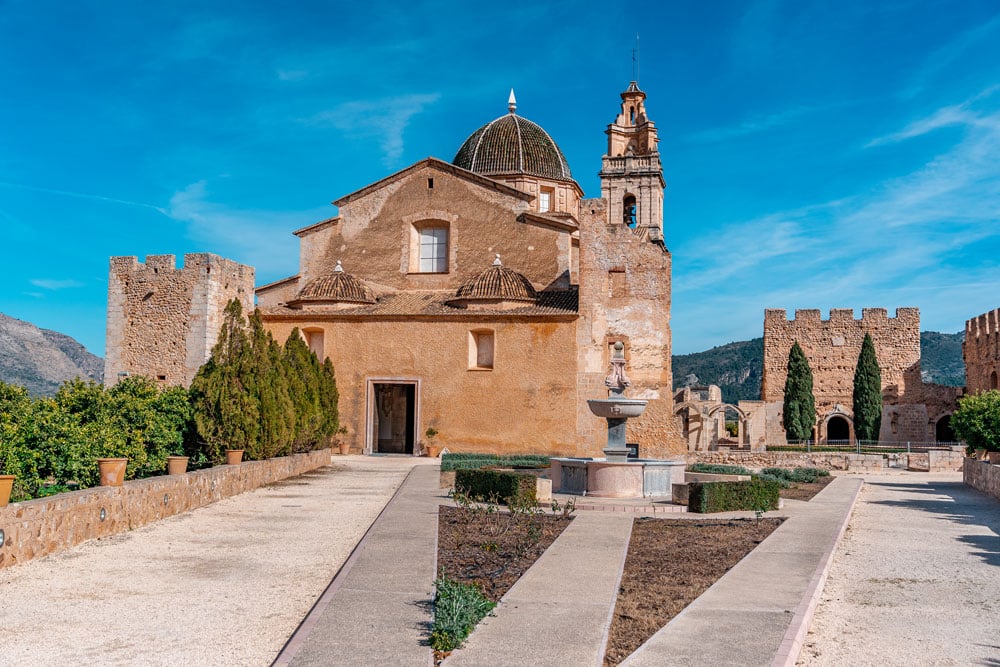 Location
Monasterio de Santa Maria de la Valldigna or Monastery of Santa Maria de la Valldigna is situated in the Valencian Community, about an hour drive south of Valencia. The small village where this monastery is located is called Simat de la Valldigna, and it is situated in a valley, about 15 kilometers (9 miles) from the nearest beach.
About
The Monastery of Santa Maria de la Valldigna was founded and inhabited by monks between the 13th and 19th centuries. In 1835 they were forced to abandon the monastery and the place was plundered and destroyed.
For decades, the Simat Monastery had been abandoned, but now, the Valencian regional government has been fixing it slowly.
And while some areas are in ruins, the Gothic-style church is still standing and the inside of it is quite breathtaking. The monastery is surrounded by hundreds (if not thousands) of orange trees which can be found all over the valley and surrounding areas.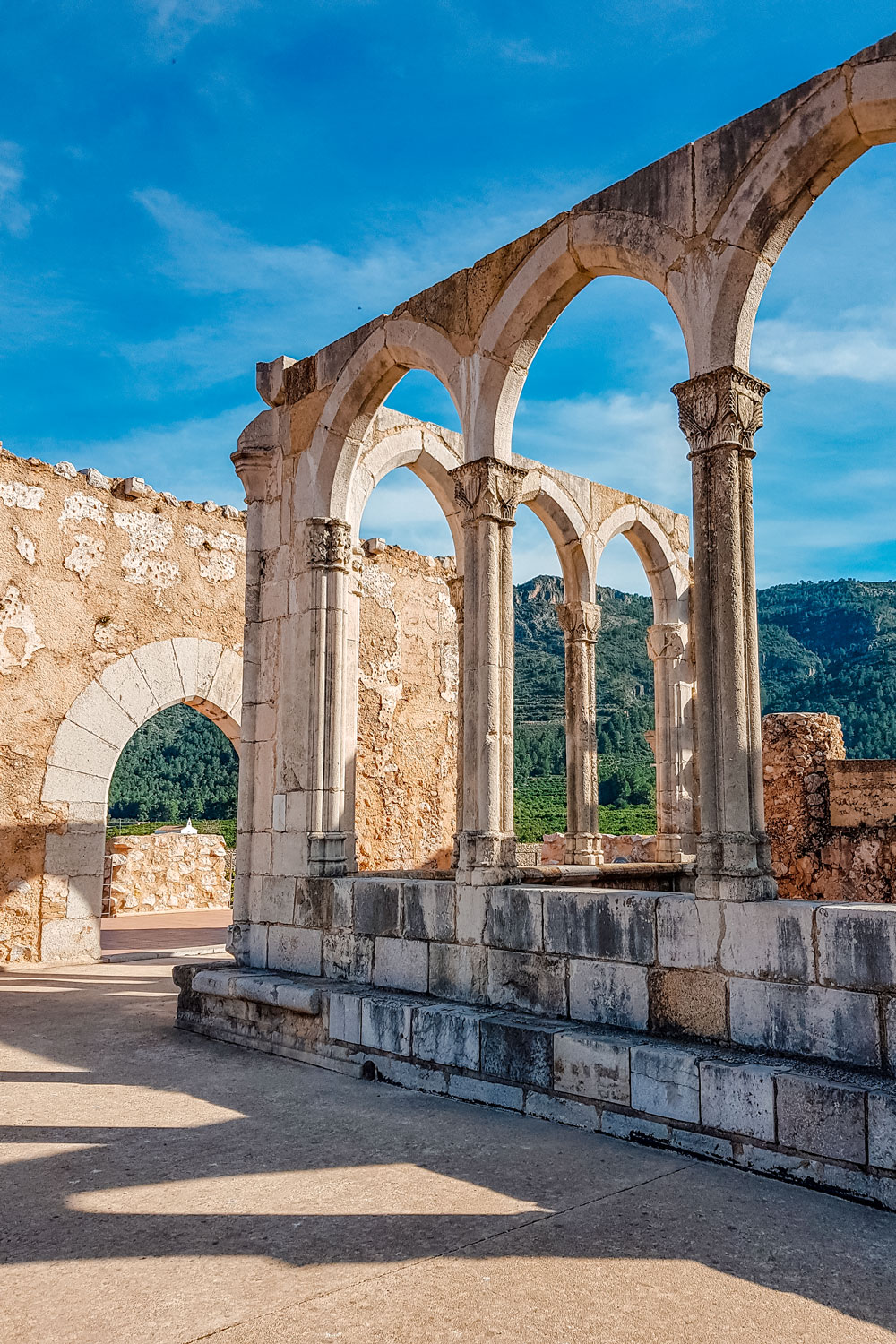 How to get there
You have 2 options when driving from Valencia:
Coming from Valencia by car I would recommend driving through El Saler, El Palmar – you would be passing rice fields, Natural Park – Parc Natural de Albufera, you can stop at Cullera and visit Cullera castle or check out the local beach. To drive to the Monastery of Santa Maria de la Valldigna from Valencia, take V-15, then CV-500, N-332, and CV-50 through Tavernes de la Valldigna and CV-600 to Simat de la Valldigna.
Or, if you prefer not to stop anywhere on the way to the monastery, take V-31, then CV-42 and CV-50. Finally, CV-600 will lead you to the village of Simat de la Valldigna, where you will easily find the monastery.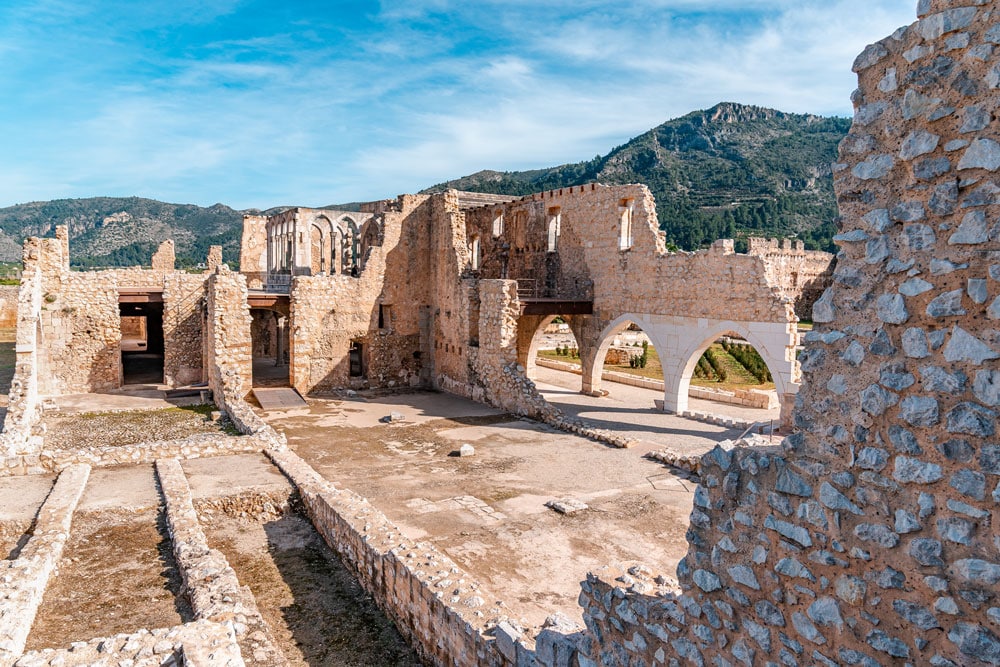 Useful tips and information:
There is no option to buy bottled water on the grounds, but there are pubs and restaurants just outside the monastery.
The site has toilets that are free to use. However, they are tucked away on the right side of the grounds, which makes them harder to locate. I did not notice any signs, but this might be changed.
The opening times for Santa Maria de la Valldigna Monastery vary, so I recommend double-checking this before you decide to visit. In general, they are closed on Mondays. In summer, the monastery closes between 1 pm – 4 or 5 pm for siesta, and in July and August stays open until midnight! (but as I have mentioned, double-check this before you visit).
I highly recommend downloading a reliable map application to your mobile phone (if you haven't done so yet) for up-to-date directions, any road changes, and more importantly, to see if there are any road works happening in the area.
Simat de la Valldigna has many festivities throughout the year. If you happen to be visiting the Monastery of Santa Maria de la Valldigna around any of these dates, make sure to stay to experience the fiestas:
16 January – Burning of a bonfire at the Town Hall Square and open-air dance till late at night. The day after – on Saint Anthony's Day a mass is celebrated where animals and food are blessed.
15 March – On this day all the people living nearby celebrate the foundation of the Monastery of Santa Maria de la Valldigna. Medieval fair and open-air dance are the highlights of this fiesta.
25 & 26 July – Celebration of Saint James and Saint Anne.
4-6 August – The saint patrons of Simat (Abdon and Sennen) are celebrated.
9 October – The National Day of the Valencian Community is known for paella contests, street bands, and open-air dances.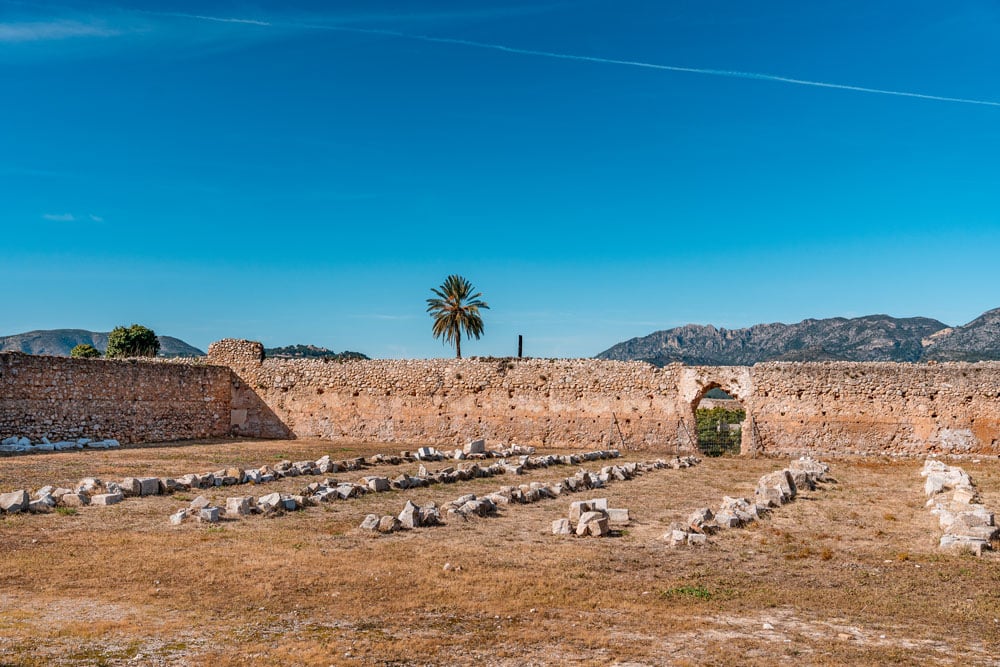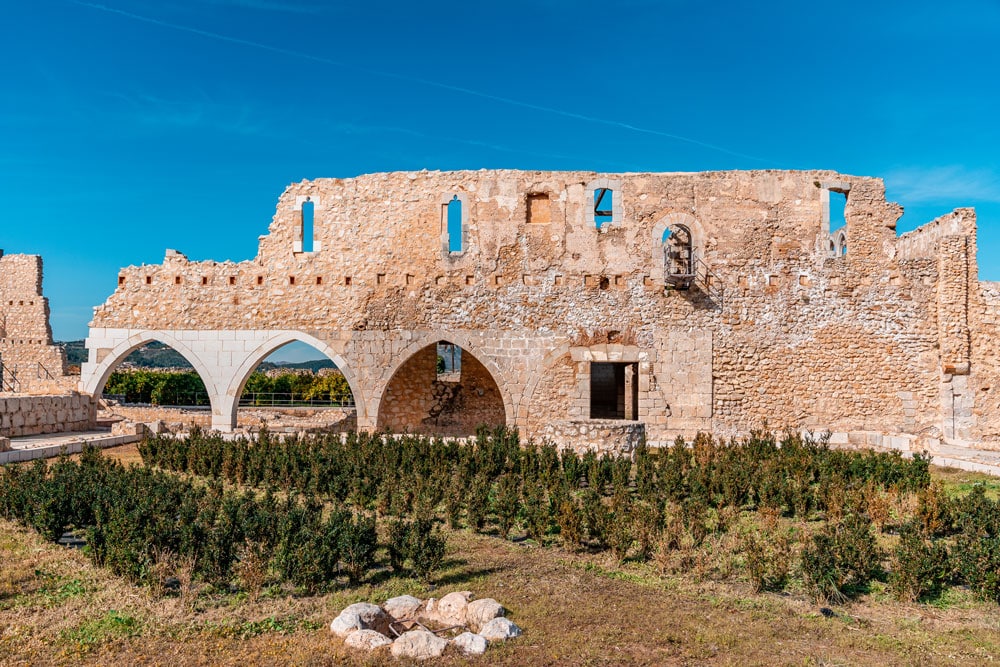 Our opinion:
We stumbled upon this Spanish monastery by accident and we instantly fell in love with it. Set in the valley surrounded by Valencia orange orchards, with a magnificent church and grounds well-worth exploring, Monasterio de Santa Maria de la Valldigna is definitely worth visiting and I highly recommend visiting this place.
Out of the Spanish monasteries we have visited so far, this is our favorite one.
So guys, if you ever get to see this corner of the world, I hope you enjoy your visit as much as we did!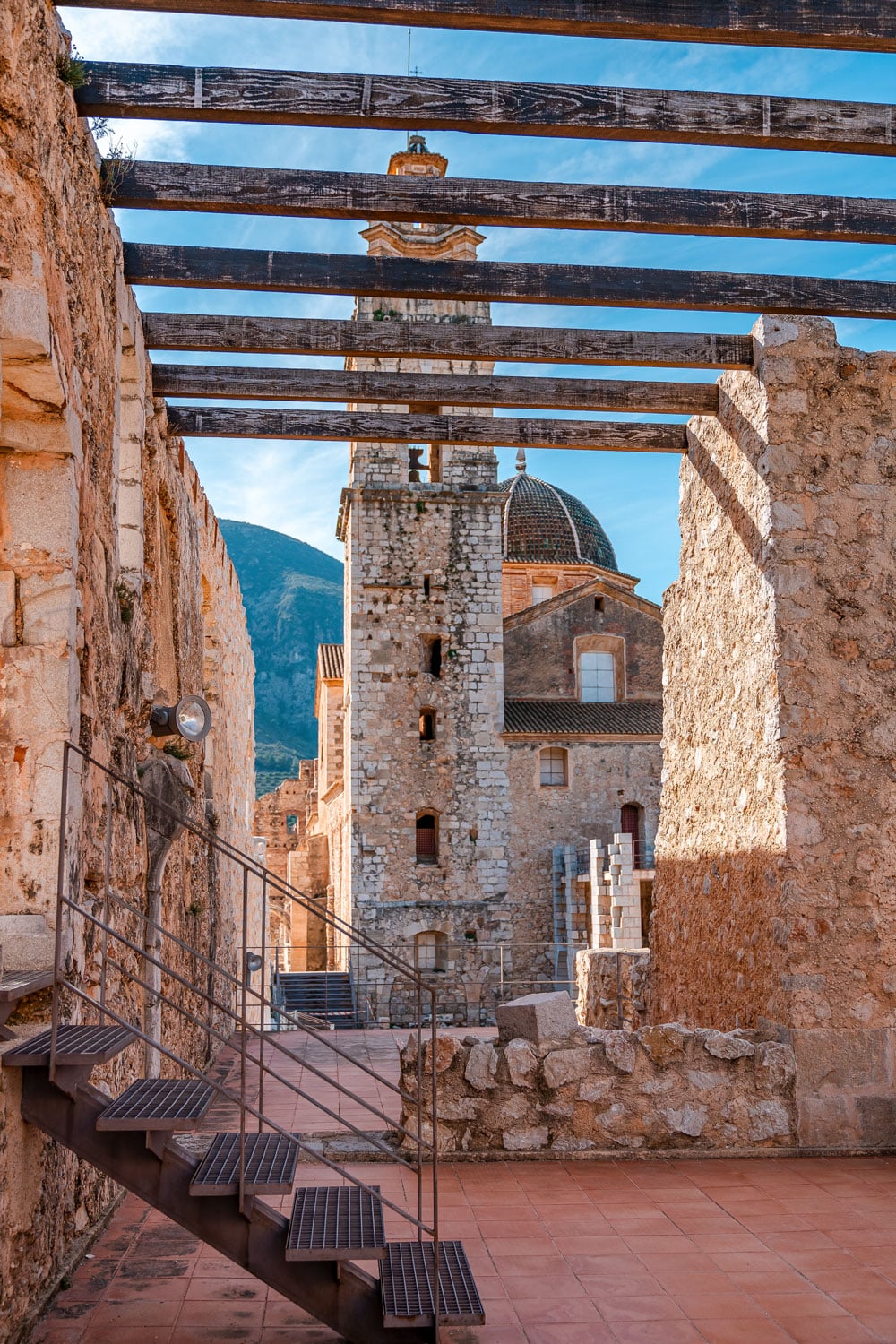 RELATED