A visit to Spain would not be complete without buying some typical Spanish souvenirs. But, what to buy in Spain? Here is a list of the best souvenirs to bring from Spain.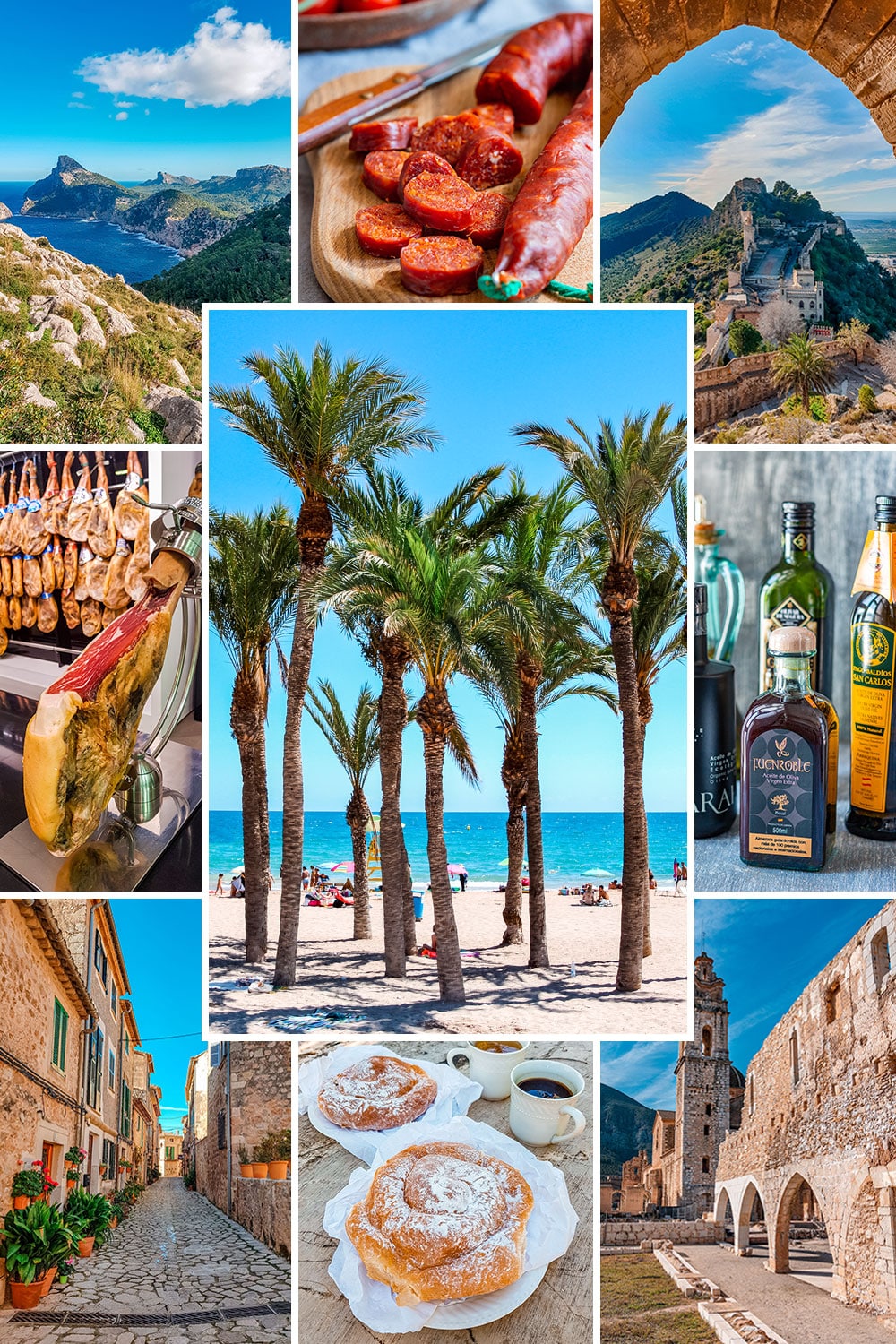 This list includes pro insider tips, that help you to grab the best souvenirs from your Spanish trip.
Spanish Fan – whether it is for you or someone back home this traditional Spanish souvenir can come in handy when summer temperatures become unbearable. You can get some beautiful pieces in souvenir shops in Spain, so take your time and pick your favorite one.
Jamon is an air-cured ham, similar to Italian prosciutto. The Spaniards eat a lot of jamon, so be prepared to find pig's legs hanging in supermarkets, pubs, or restaurants!
Some of the ready-sliced ones don't need to be refrigerated, which means, if you have a long travel ahead, you don't have to worry much. The rule is – if it's not in the fridge in the store, it does not have to be refrigerated when traveling. That being said, I don't recommend backpacking in Spain for weeks with a few packages in your bag!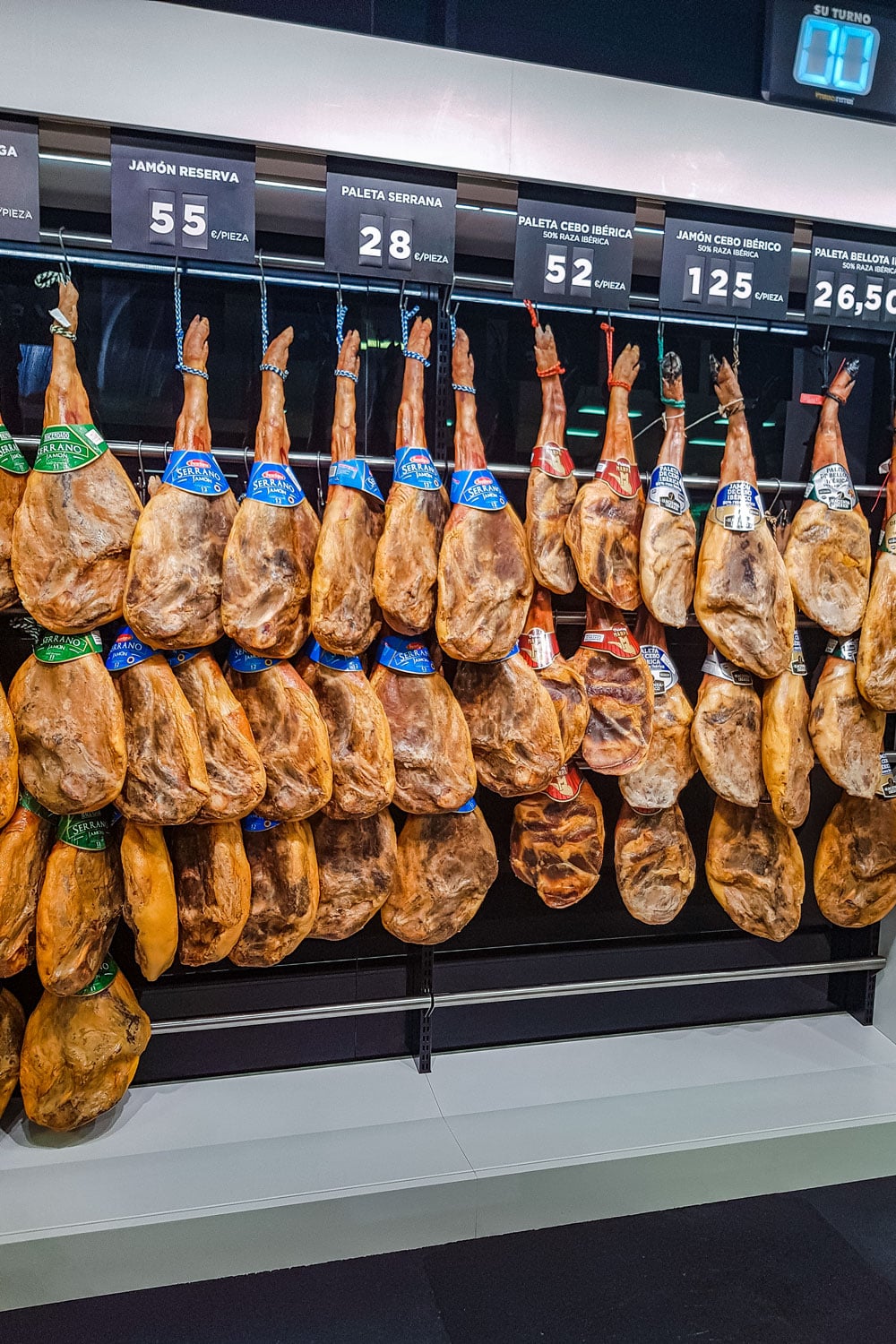 Ensaimada – this typical Mallorcan spiral pastry is enjoyed for breakfast mainly in Mallorca, but you can find it in supermarkets in the rest of Spain as well (by the way, if this Spanish island is not on your travel list for 2023, make sure to do so. There are so many Things To Do In Mallorca whether it is in summer or Off Season!).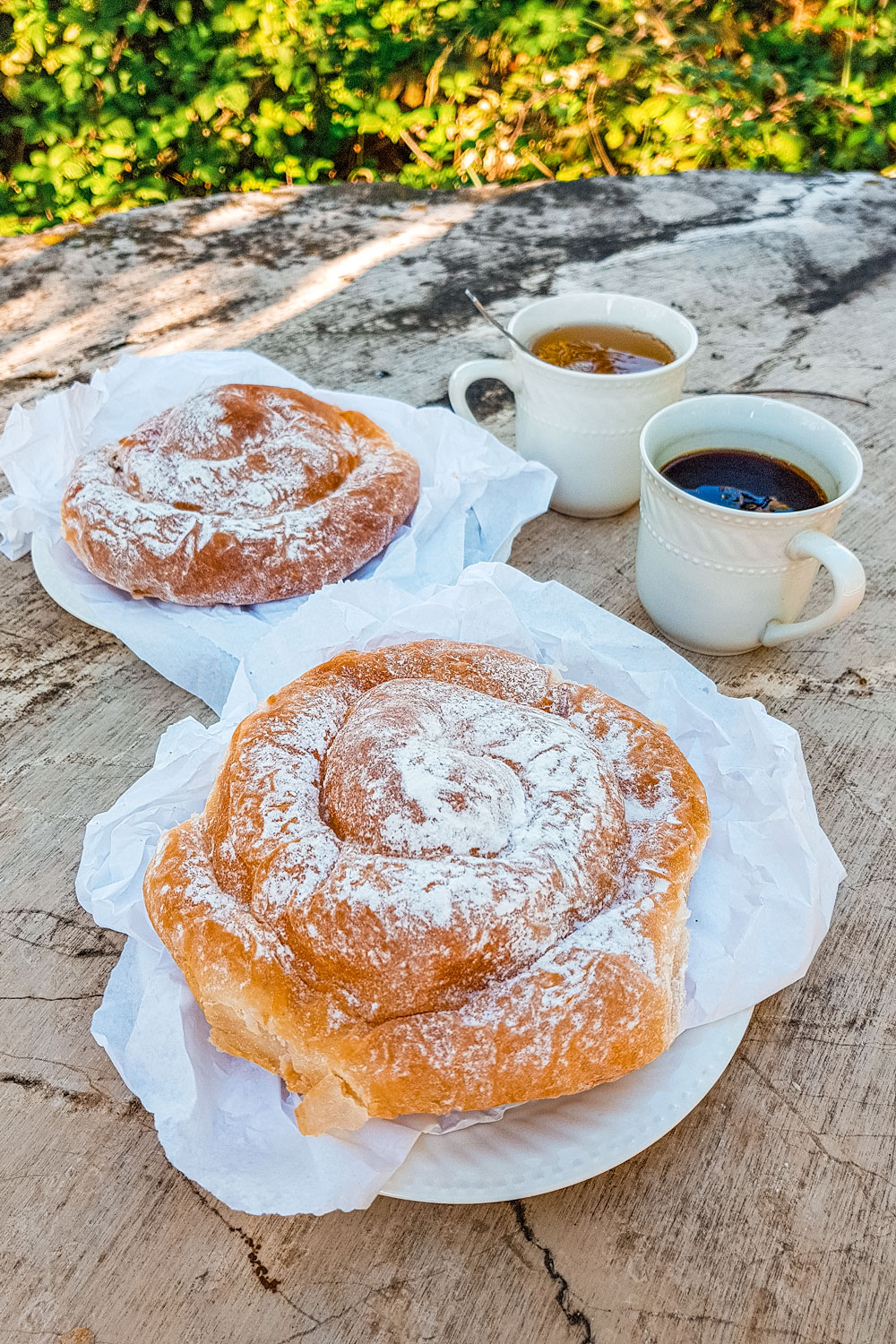 Valor Chocolate (photo in my phone from the shop) – If you are road-tripping Spain, make sure you visit the Valor chocolate factory near Villajoyosa (east coast of Spain) which houses a little museum as well as a chocolate shop.
Part of the free tour is also free tasting! If you can't make it there, every supermarket carries this popular brand, so just pick some for you and your friends.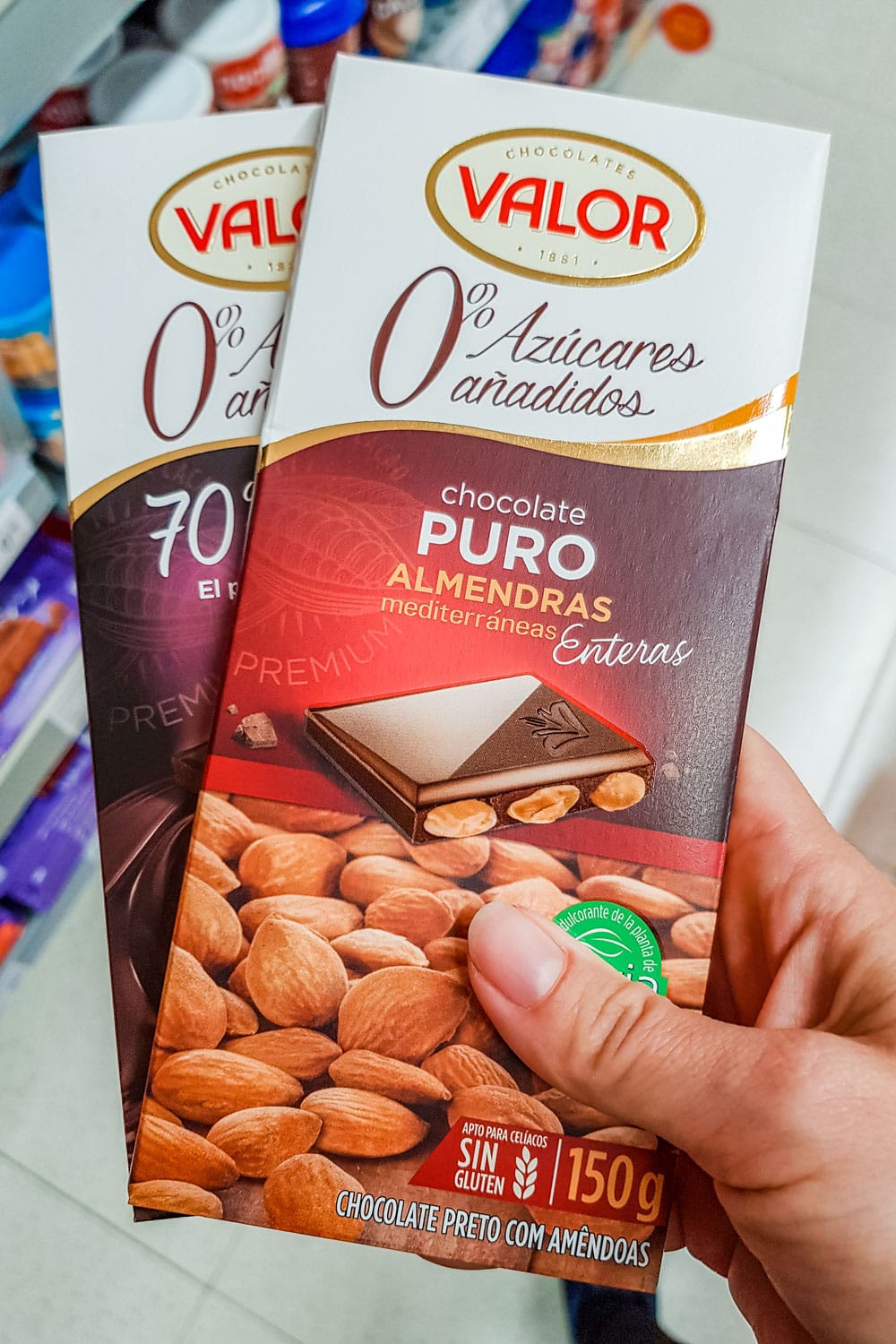 Turron – If you like nougat, you will like this Spanish confectionery made with nuts, sugar, and honey. It is shaped either round or rectangular. The most popular time for buying these sweets is the Holiday season, so if you visit Spain at Christmas, you'll see turron at every store.
Olive Oil – Spain produces 44% of the world's supply of olive oil each year, so this is one of the best souvenirs to buy in Spain. And, If you ever get on a road trip in Spain, make sure to drive through Andalucia. There are olive trees everywhere for miles and miles.
Pro Tip: When choosing a bottle (or two), I highly recommend finding some little shop that sells artisan products or even a souvenir shop. Make sure to buy extra virgin olive oil and if in doubt, ask the seller. They should be able to help you.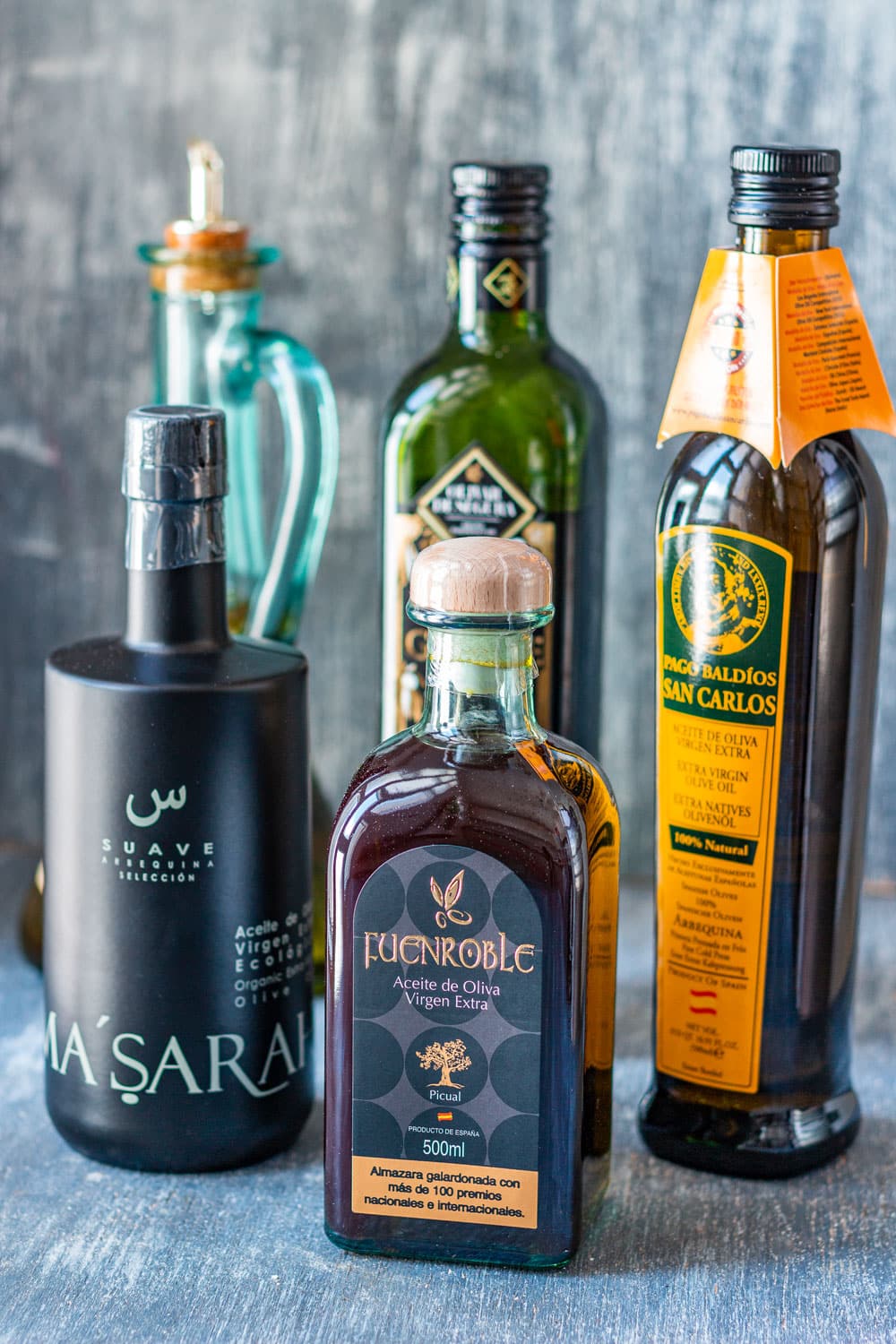 Paella Pan or Paella Making Kit will make the perfect souvenir to bring from Spain for foodies. Spain also produced rice, so why not bring a bag of paella rice (La Fallera is a popular brand) as a souvenir from Spain? (If you would like to see the rice fields for yourself, you can find all the information in my post Best Day Trips from Valencia).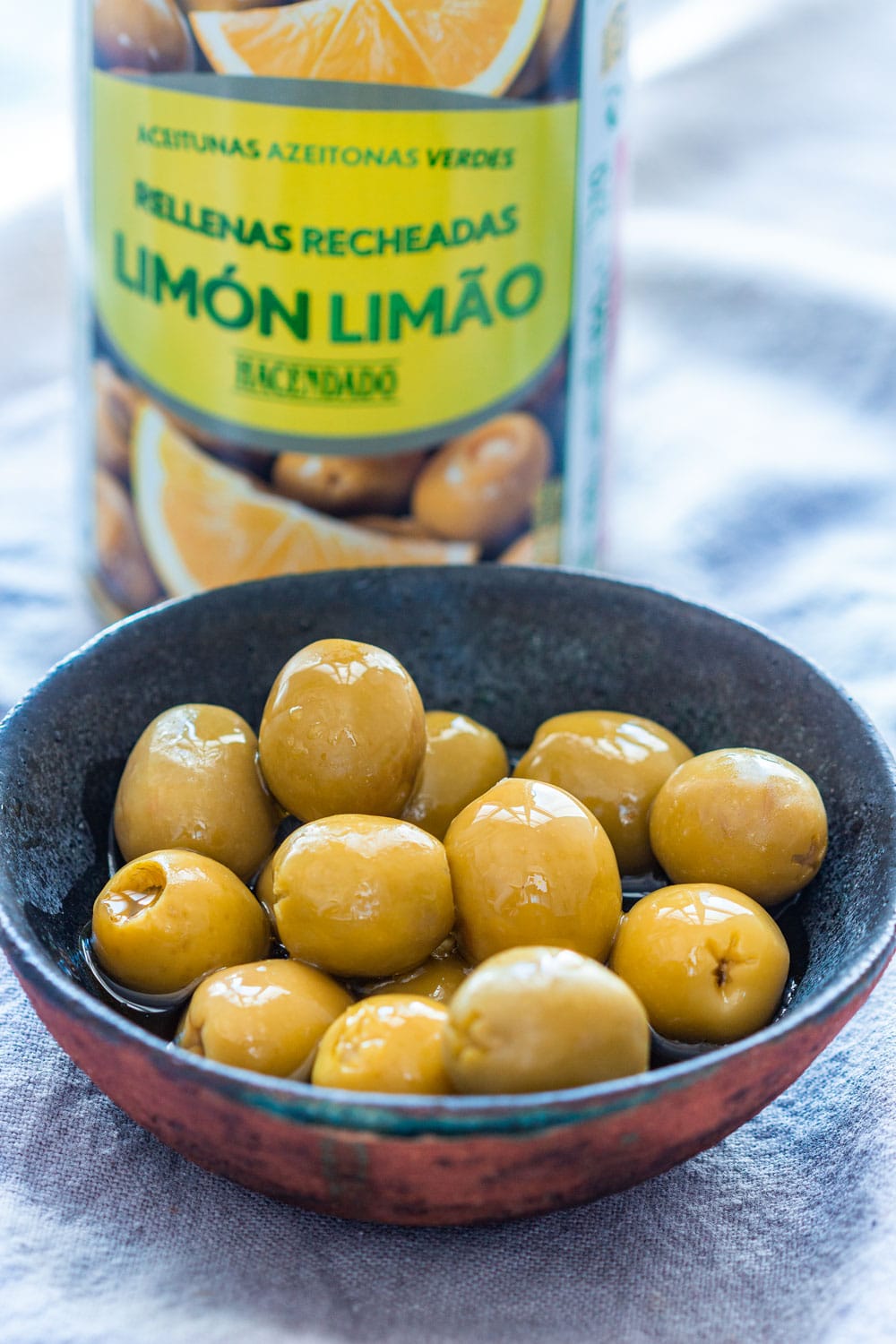 Olives – You cannot visit Spain and leave without tasting or buying olives! Buy some at an artisan shop, at a local market, or from a supermarket. If you choose the last option, here are some tips for you:
Pro Tip 1: Mercadona supermercado carries olives stuffed with lemon (Hacendado brand). These are one of the best you can get from a grocery store. Plus, they are packed in tins, so you can travel around Spain, without having to worry whether they break or not!
Pro Tip 2: Some large supermarkets have counters with all sorts of marinated products and this is where you get some delicious olives. However, these come with a price. Also, they should be kept in the fridge and might leak so if you have a long trip ahead of you, this might not be the best option. You can still try them though!
Pro Tip 3: Best tasting olives are those with stones or stuffed ones.
Manchego Cheese (Queso Manchego) – If you like cheese, grabbing some "samples" is a must when visiting Spain. Some markets give free samples, so you can taste them and decide which one you like the most before buying. Or buy a selection, including Manchego, made with sheep's milk.
Tip: When you get back home, you can prepare a Cheese Board and invite your friends and family for a little tasting!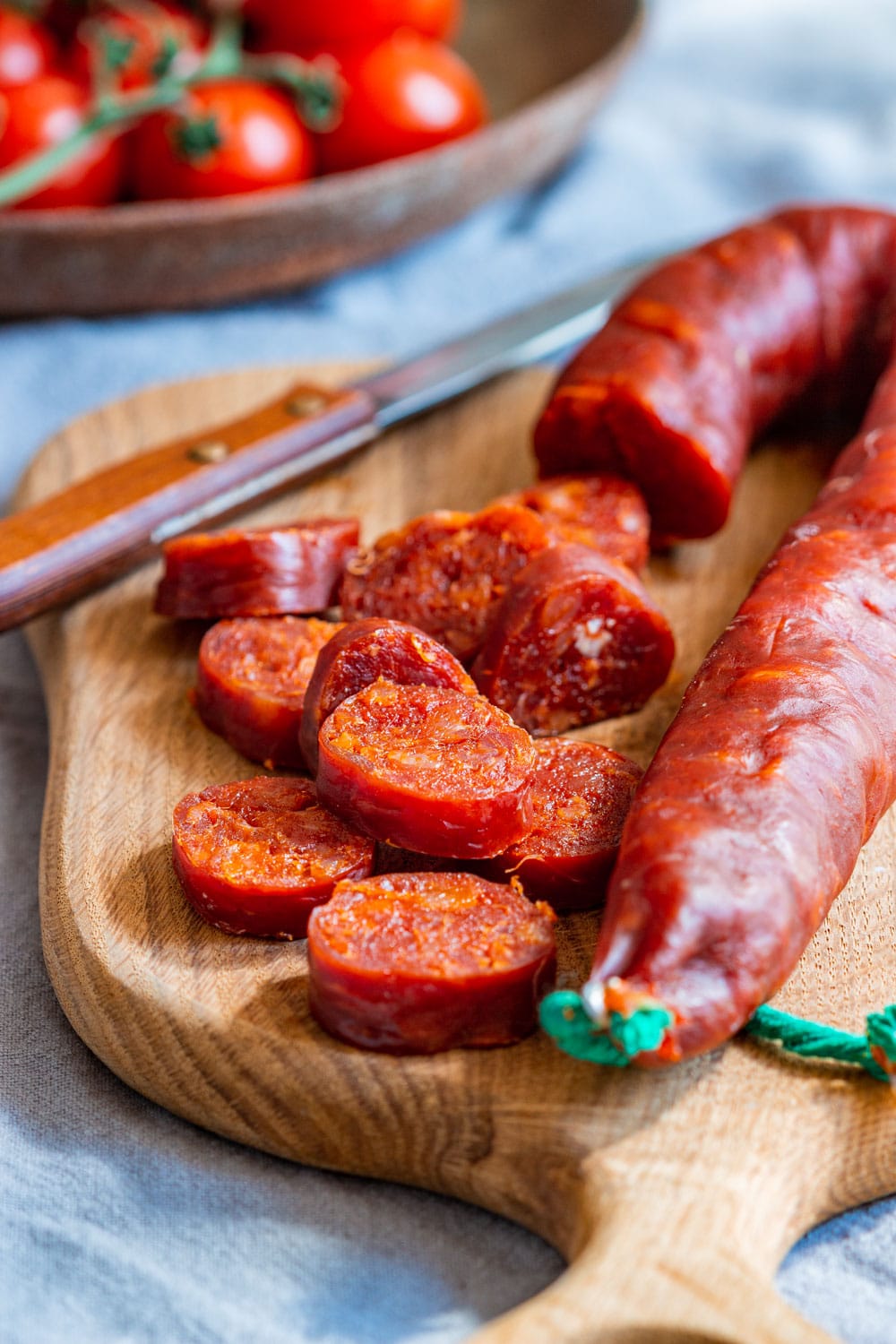 Chorizo is a Spanish sausage made of pork meat and bacon, salt, paprika, and garlic. This product is definitely one of the top 10 Spanish souvenirs and absolutely a must-try. So, why not grab a few sausages (you'll find different types in stores, so you can pick what you fancy)?
If not sure what to do with it, don't worry. I've got you covered! Chorizo Bites are a tasty appetizer you can serve to your family when you arrive back home from your travels.
Cava is the perfect Spanish souvenir for wine lovers. Most Spanish sparkling wine is produced in the North-West of Spain, in Catalonia with Codorníu and Freixenet being the two main producers.
Tip: What about booking a Cava Tasting Tour from Barcelona with Viator before choosing the right bottle?
As you can see from this list of best souvenirs from Spain, I prefer buying edible ones and that is also what I recommend. I think it's the best way for your family and friend to get a little taste of Spain. If you have visited Spain, let me know what your favorite souvenir was to bring back home!
RELATED