Watching carnivals in Spain should be on your To-Do list when planning a trip to the Iberian Peninsula. Expect beautiful costumes, dance choreographies, local bands, and a lot of fun!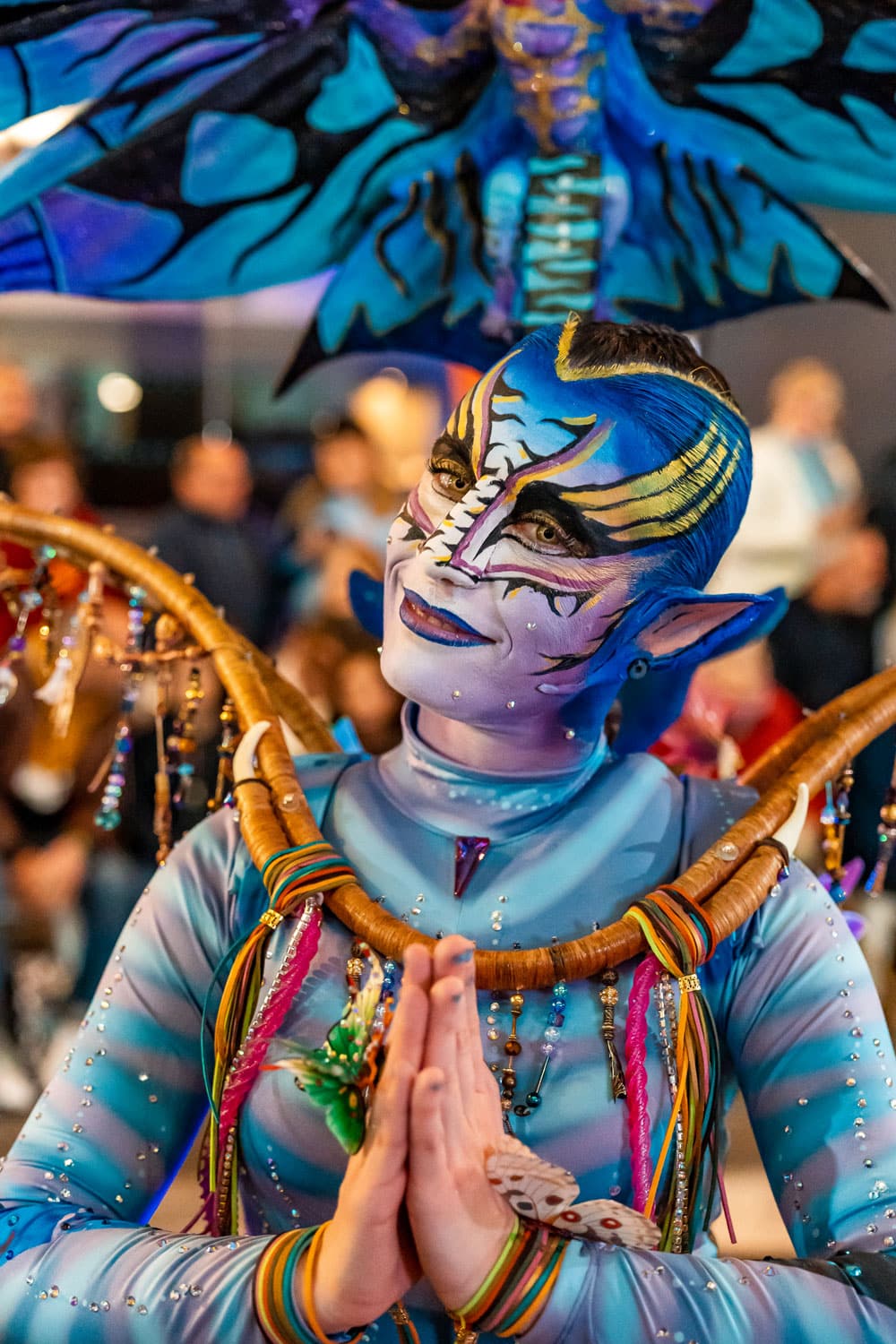 Altogether with Fallas in Valencia, The Running of the Horses in Lorca, the Moros, and Cristianos festival or Semana Santa processions, watching a carnival the way Spaniards do it is a must-see thing when in Spain.
This post contains all the information you might want to know including dates of the carnivals, locations of the most popular ones as well as insider pro tips on what to expect when you get there.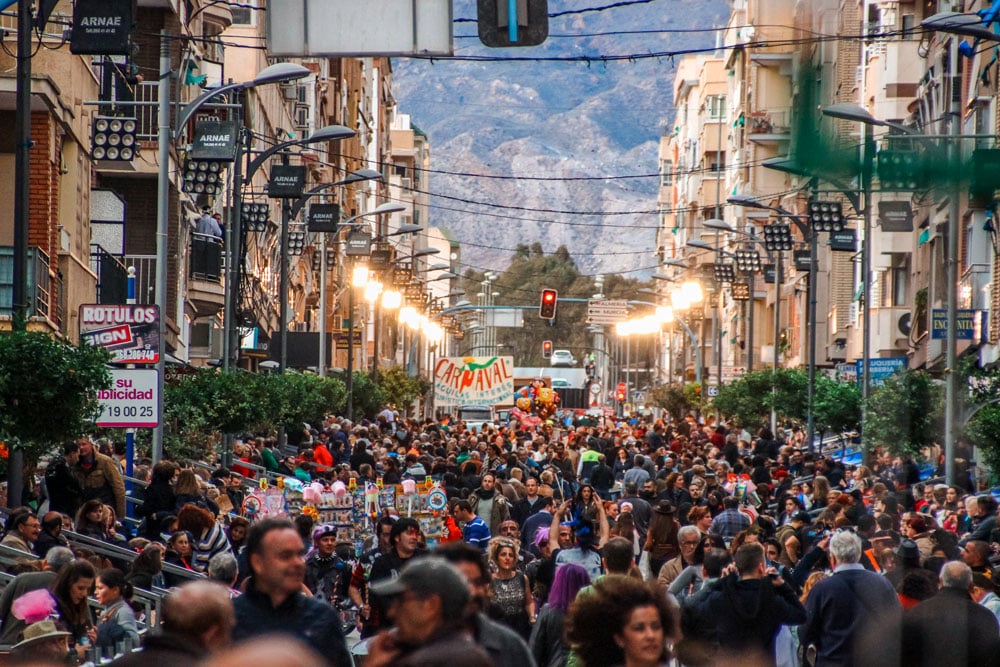 What is a carnival and when is it held?
In Spain, as well as in many other countries across the world, it is a celebration held before the beginning of the 40-day lent that Christians observe before Easter.
It's the time of the year when everything is allowed – crazy parties, loud music, parodies, extravagant costumes, and lots of eating and drinking.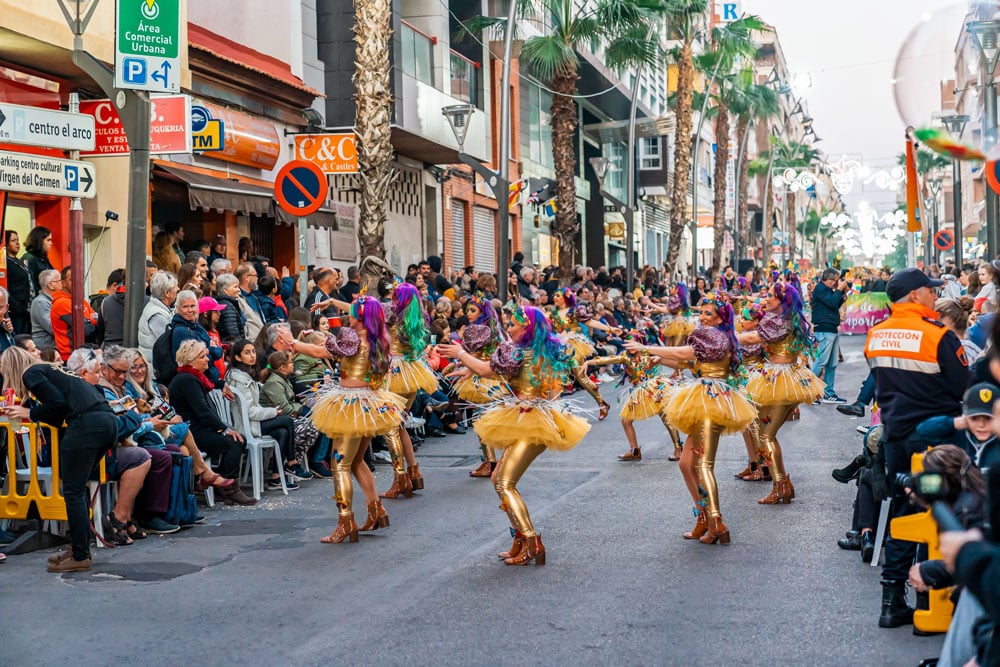 Now because Easter is a "moving" holiday so are the carnivals. If you want to plan a trip to Spain and wondering what month they are held in, know it is usually February or March.
As I have mentioned, they do usually take place before Lent (traditionally a few weeks or days before Ash Wednesday), but this is not always the case in Spain.
We have seen carnivals in Spain that were held during the Lent time (usually only at the very beginning of Lent though).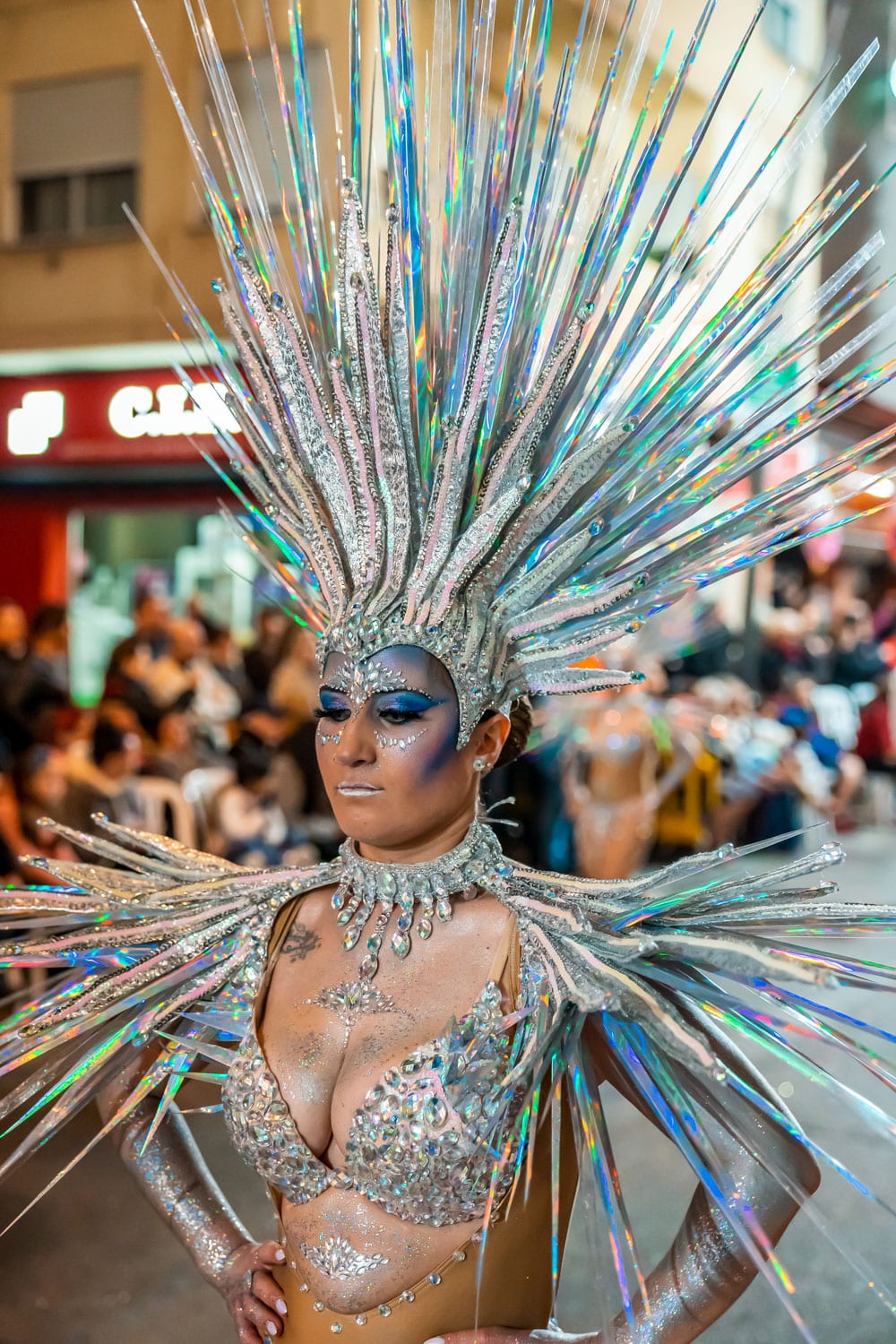 Where are the best carnivals in Spain?
I would say that no matter what festivities you get to see, you will be in for a treat. Here are some of the most known ones.
Tenerife – The largest of Spain's Canary Islands will definitely wow you by holding one of the biggest carnivals in Europe and can be easily compared to the famous Rio de Janeiro carnival. This year (2022) the festivities have been postponed to summer.
Cádiz – Situated in Andalusia, the southern region of Spain, this city celebrates a different kind of festival. This one is full of songs and satire.
The streets of this city are full of bands playing and singing songs that mock anyone and everyone from politicians to celebrities. In 2022 it has been postponed to June (9th to 19th).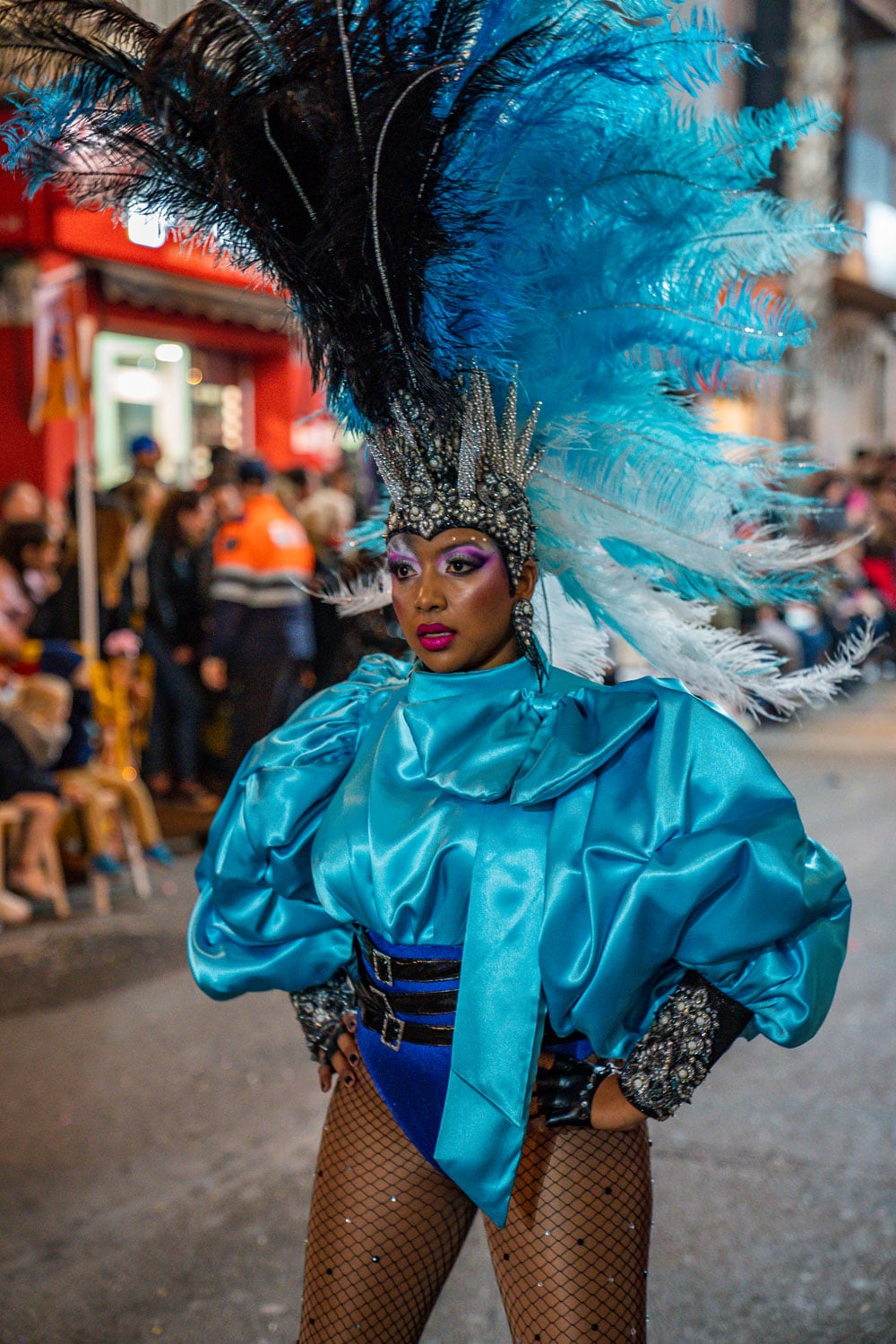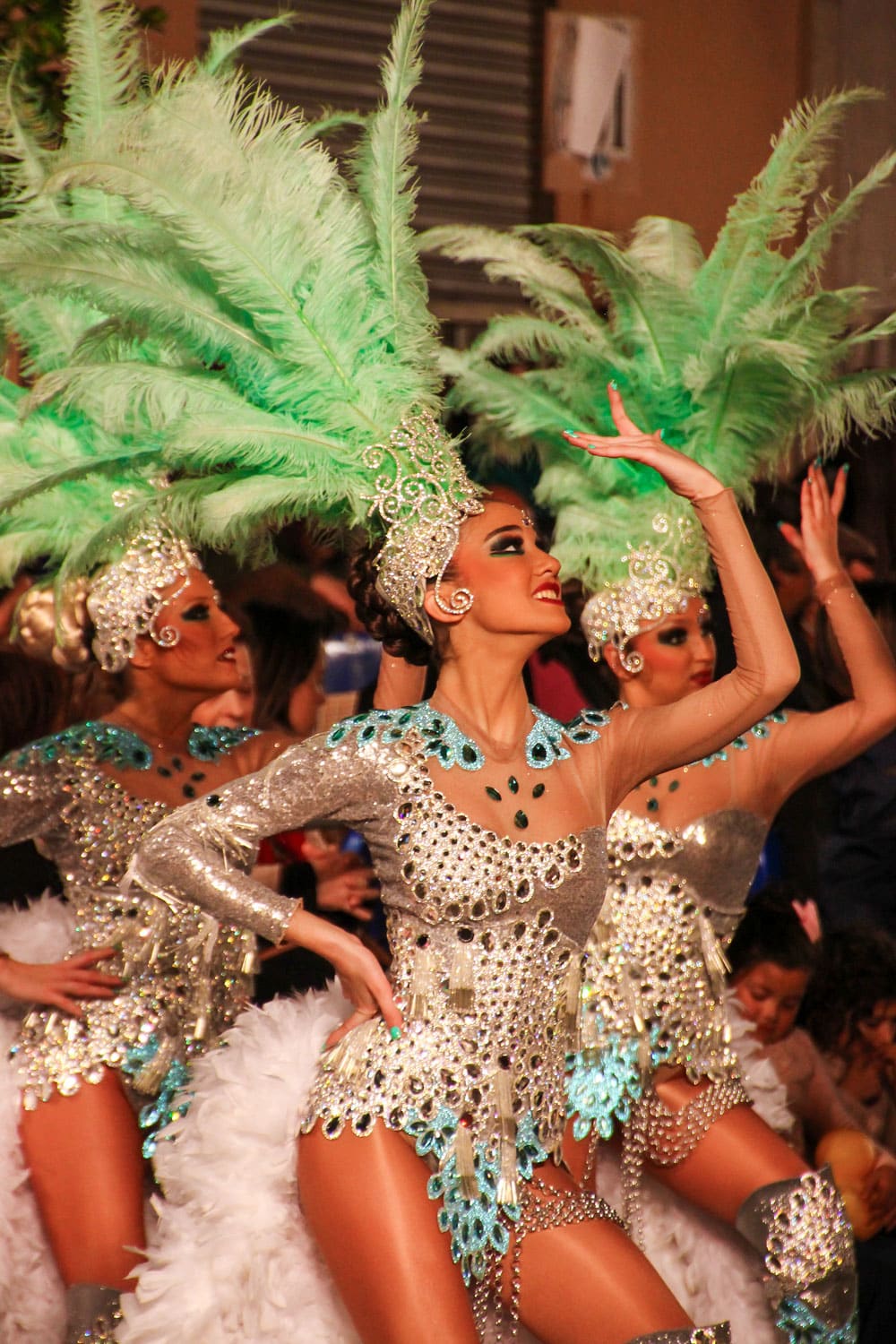 Águilas – This small port town located in the province of Murcia is home to one of the most famous carnivals in Spain. Beautiful costumes and hundreds of people dancing to samba music will make you feel like you were in Brazil.
If you are planning to travel around Spain this summer, you might be lucky to see it as it was also postponed. Its date has not been officially announced yet.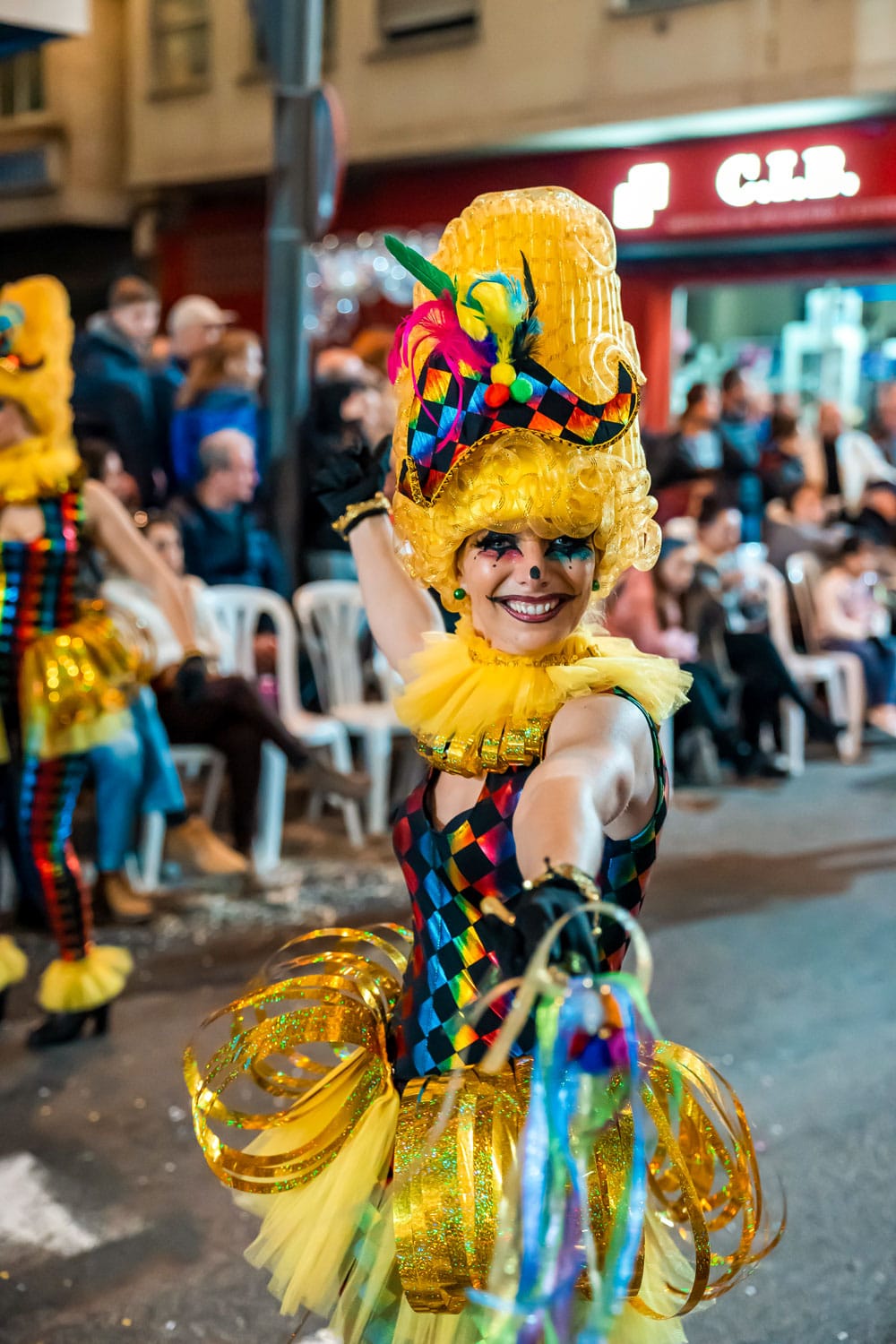 Gran Canaria – The city of Las Palmas situated on the Canary Islands hosts almost a month-long celebration with various contests and parades happening throughout the weeks. In 2022, the festivities take place between 25th February and 20th March.
Now there are hundreds of towns and cities that hold carnivals so let's mention a few more: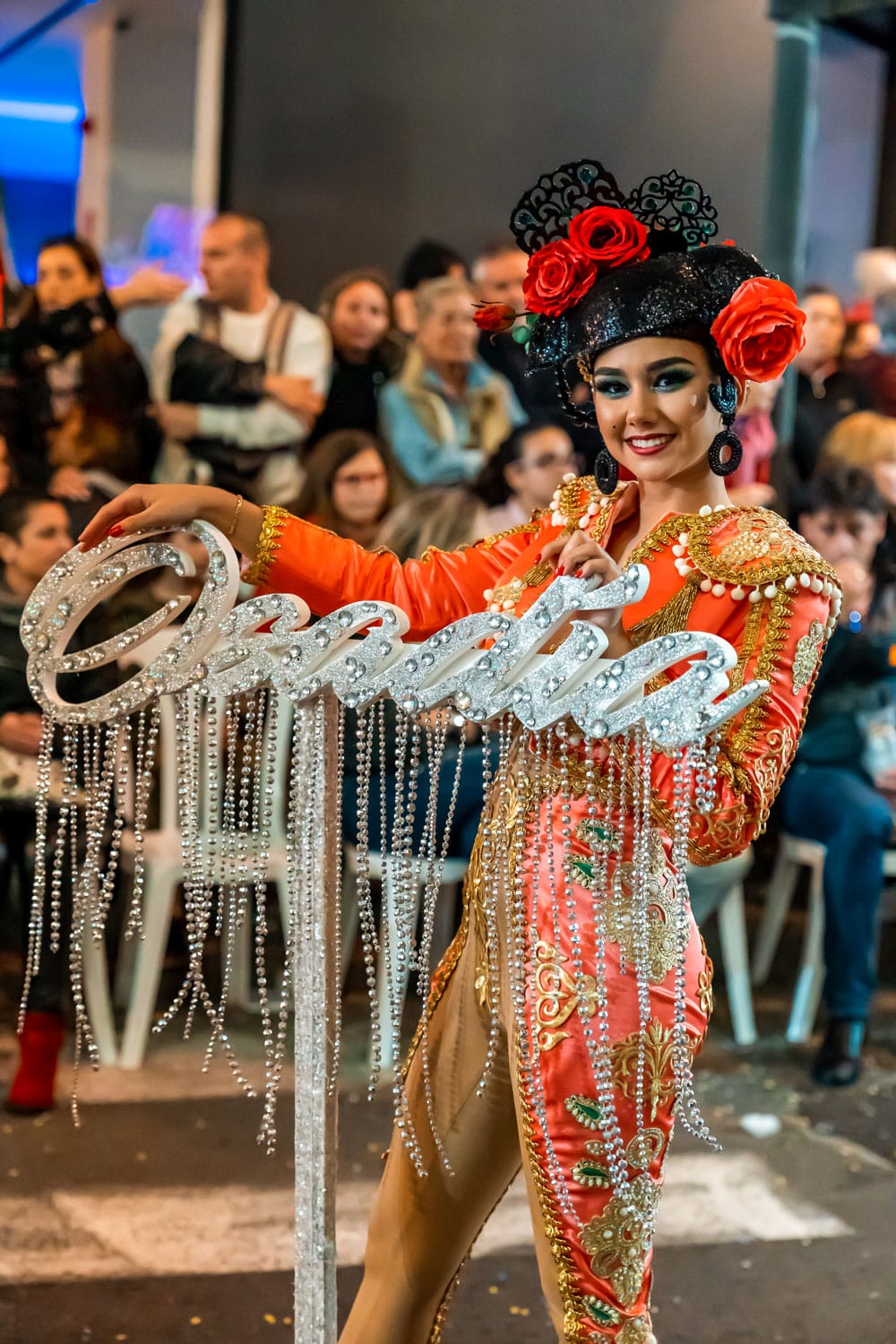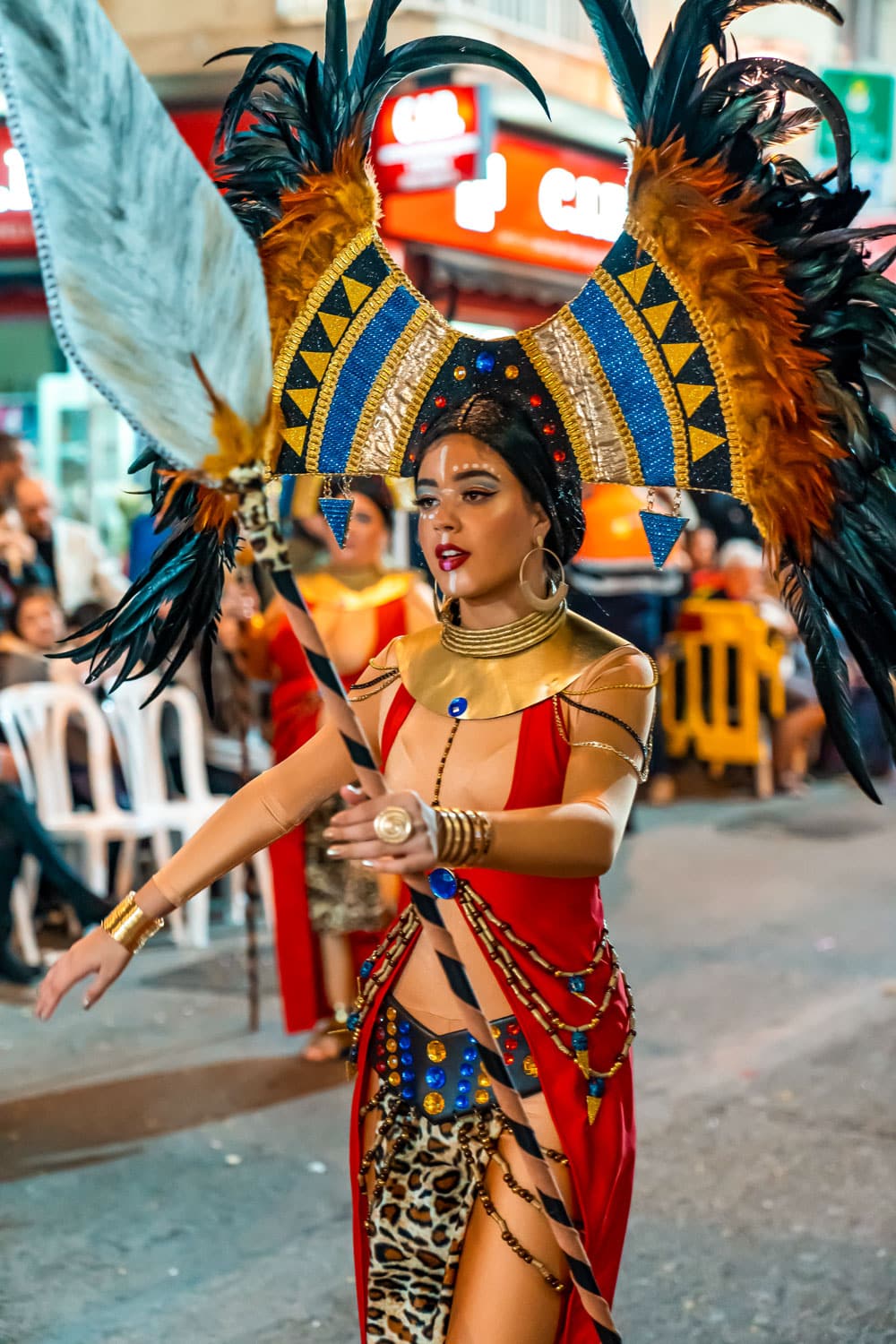 Cartagena (port city in Southeast Spain) Carnival in Cartagena is also postponed to summer. It is planned to take place between the 3rd and 14th of June 2022.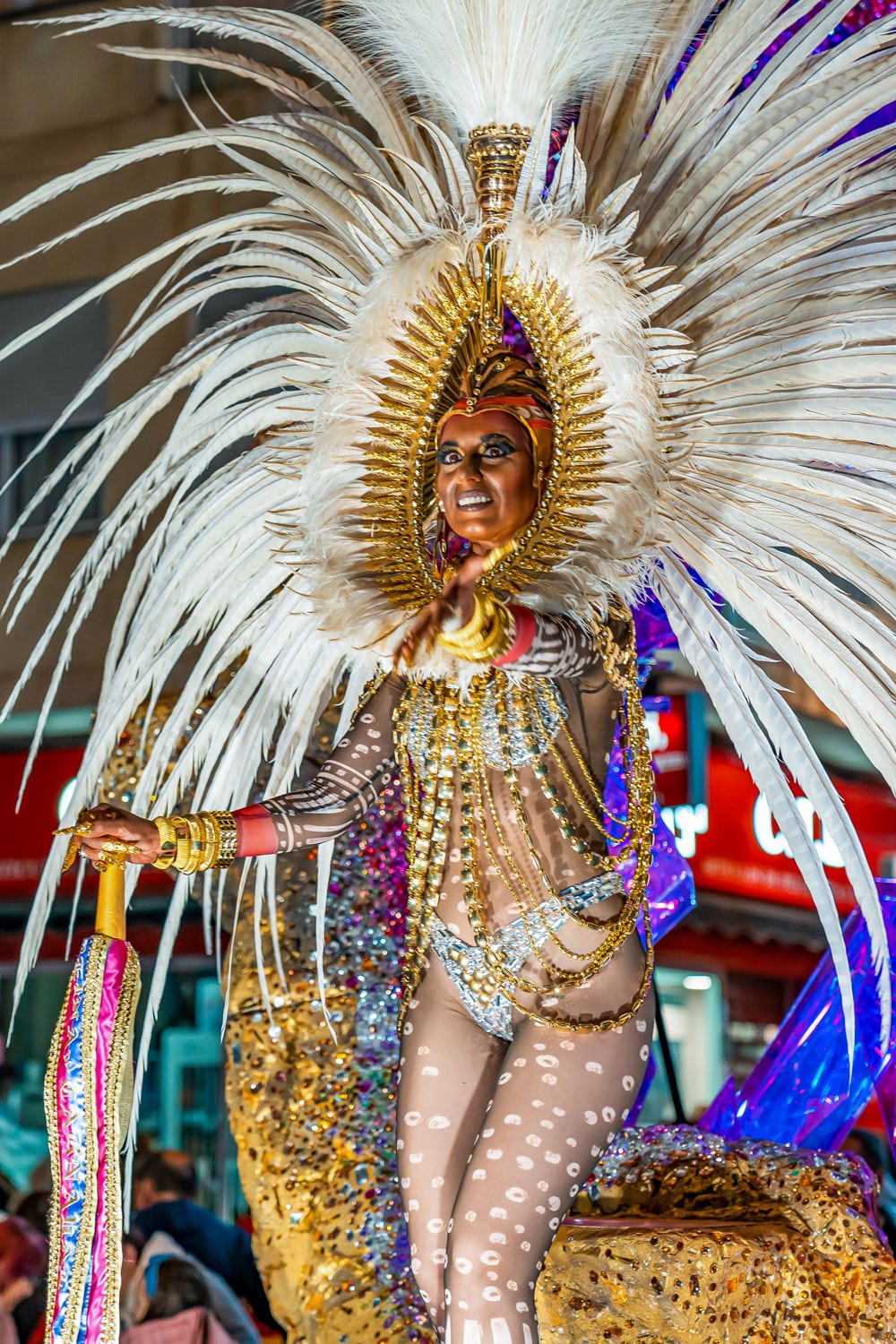 Torrevieja (coastal town in Alicante province, on the Costa Blanca).
Madrid (Spain's capital) – planned for 24th February to 2nd March.
Sitges (near Barcelona) – dates: 24th February – 2nd March.
Verín (in the province of Galicia, Northern Spain) – fireworks, flour fights ("fariñadas") and masked men called "Cigarrones" are the highlights of this festival. It is not your "Rio"-style carnival, but it's definitely worth seeing! In 2022, it was planned for 24th February – 1st March.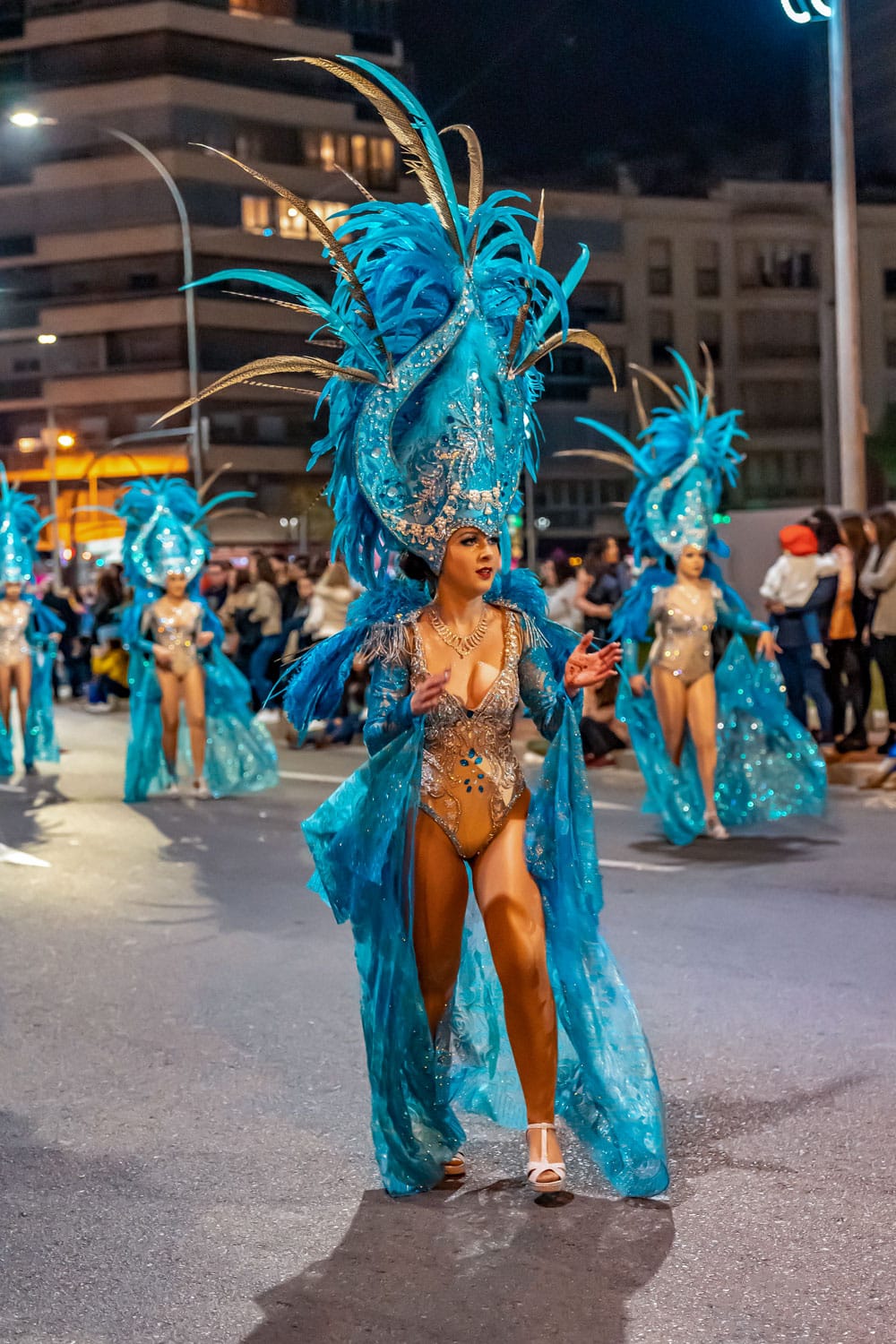 How many days does a carnival in Spain last?
Now, the length of festivities varies from area to area, but most towns and cities run various activities, parties, competitions, and concerts for at least a week.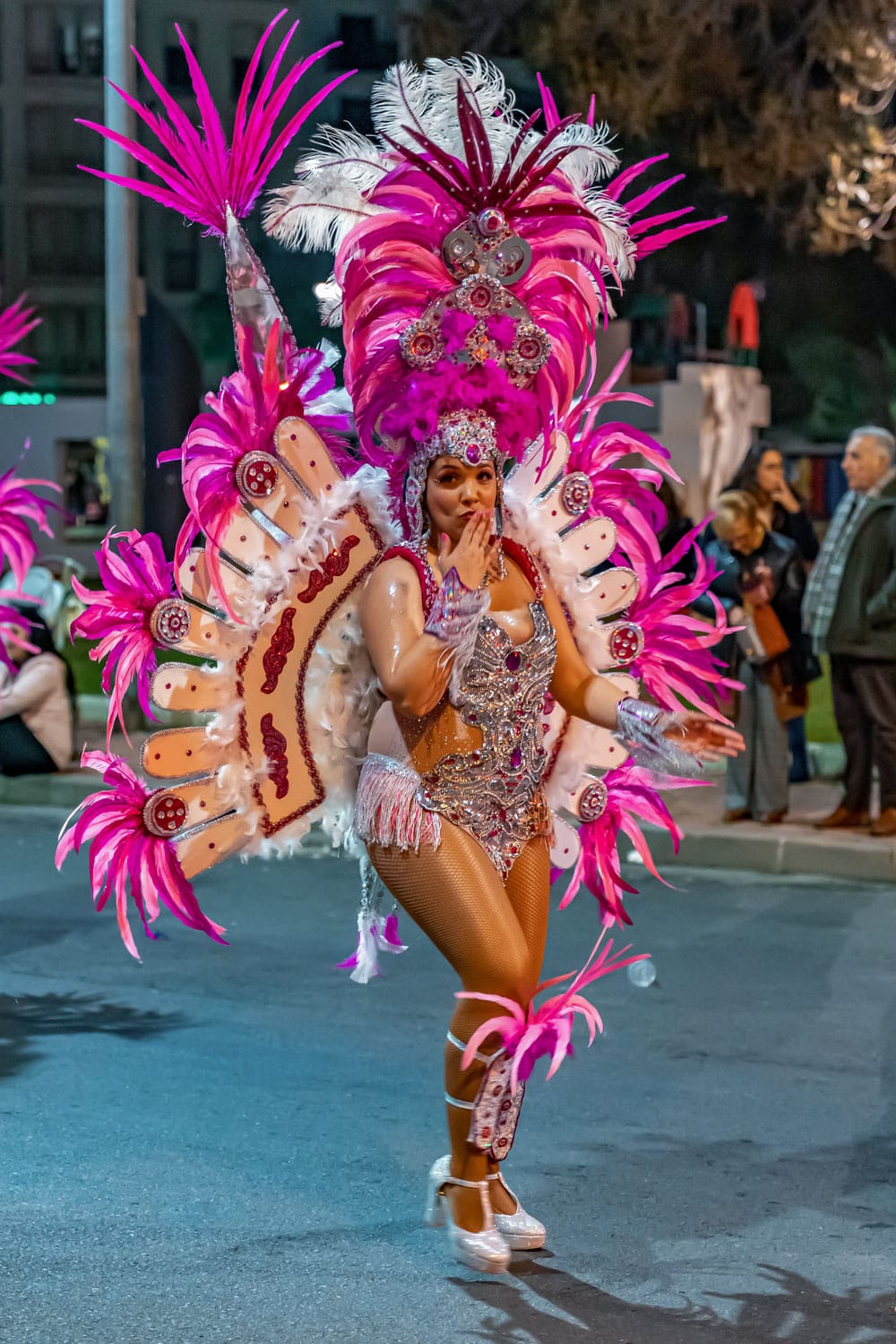 Things to know before you go
Visit a local tourist office and ask for more information about the parade, its location, and time.
The parades almost never start on time. A 20 to 30-minute delay is normal!
Get dressed well – February or March is still cold months in Spain so make sure to have a few layers on because it can get cold!
Kids usually start first – their costumes are equally stunning as the adult ones and watching them dancing is always fun. In some places, the children's carnival can take place on a different day.
You can watch the parade while sitting – chairs are usually provided alongside the parade route for a fee. You can simply choose your spot and sit. Shortly after the carnival starts, a person appears to collect the money. In large cities, you might need to book a spot in advance. It's always good to ask in a tourist office to avoid any disappointment.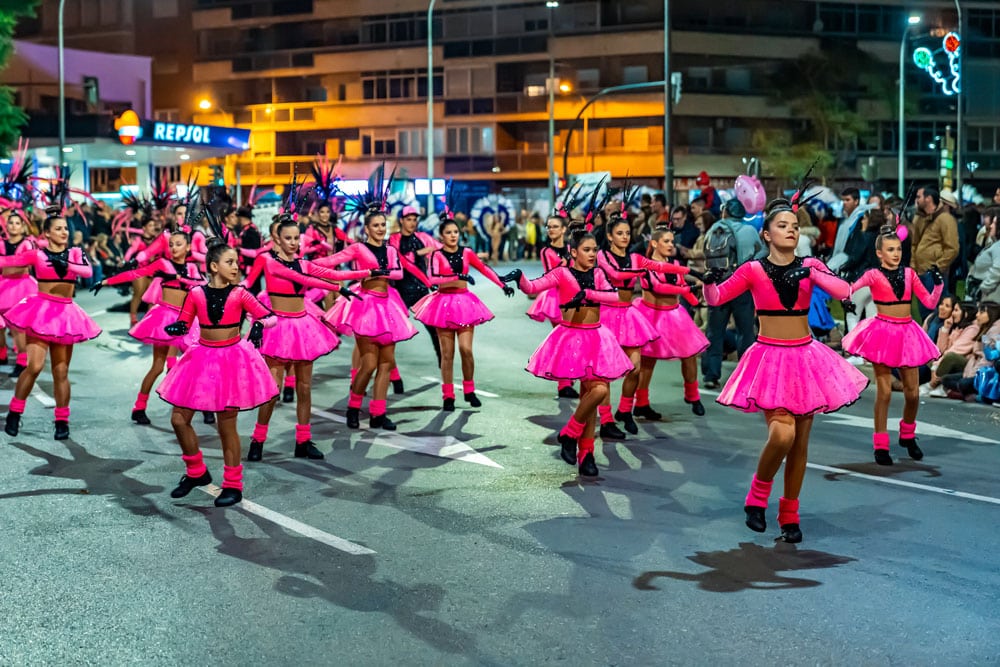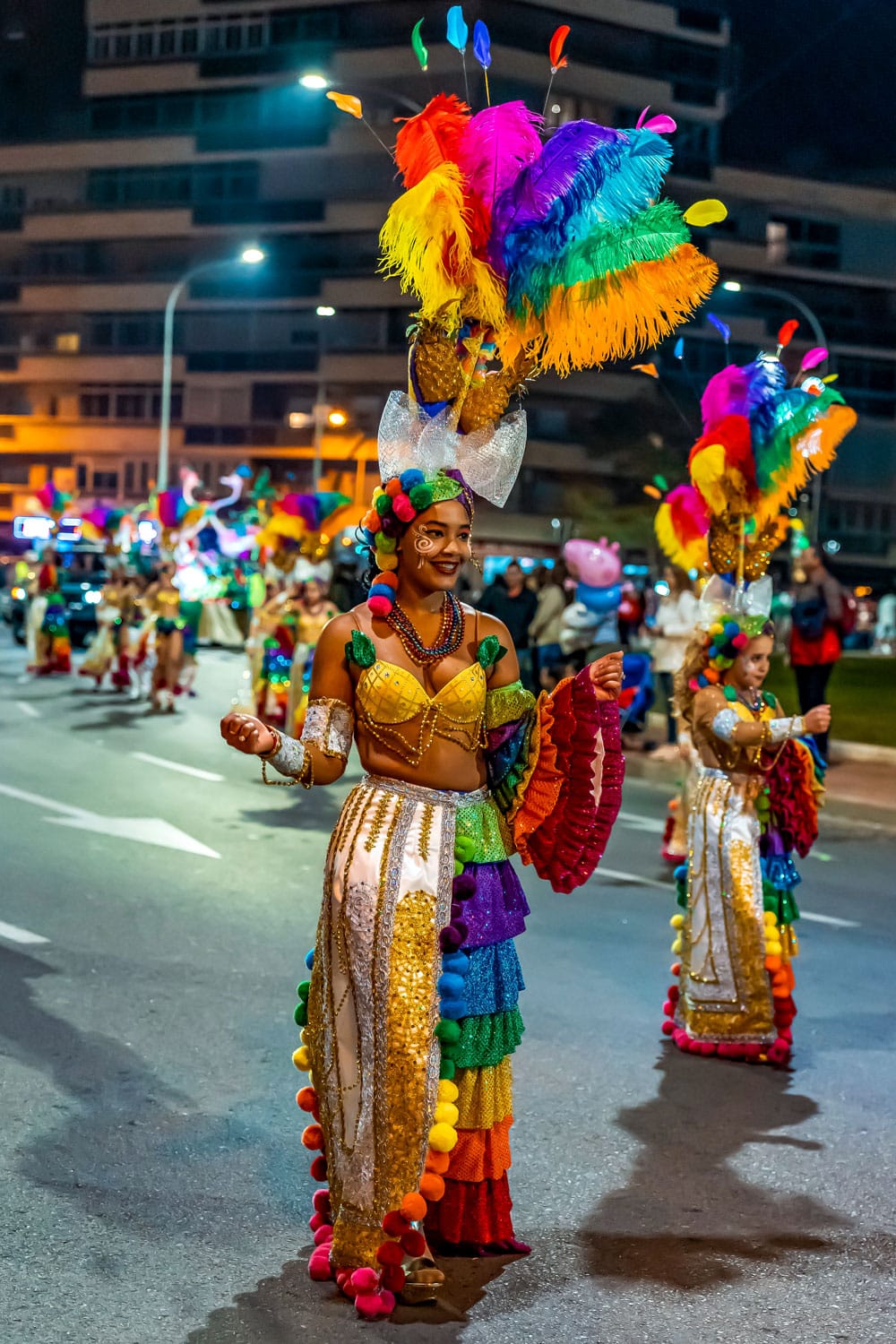 Not sure where the parade will take place?
This is easy. As soon as you locate a street lined up with chairs (usually on both sides) or large metal construction with seats this is an indicator that you are indeed in the right place.
Snacks and refreshments – Before the start of the carnival, you will see vendors pulling large stalls on wheels behind them. They would start at the beginning of the parade route and walk the parade streets up to the end.
These are mainly full of kids' toys, balloons, colorful popcorn, candies, and soft drinks. One of the most popular snacks to buy is large bags of sunflower seeds that Spaniards love to snack on while watching the parade.
Some large cities might also have stalls selling churros with chocolate parked somewhere close. It's a great treat especially when the weather is cold so keep an eye on them!
When does a carnival in Spain end?
All the celebrations officially finish on Ash Wednesday (the first day of Lent) with the "Entierro de la Sardina" which translates as the Burial of the Sardine.
It is a parade with a symbolic funeral procession at the end of which a figure of a sardine is burnt or buried. It marks the end of parties and the beginning of the 40-day period before Easter when Catholics fast and prepare for The Resurrection of Christ.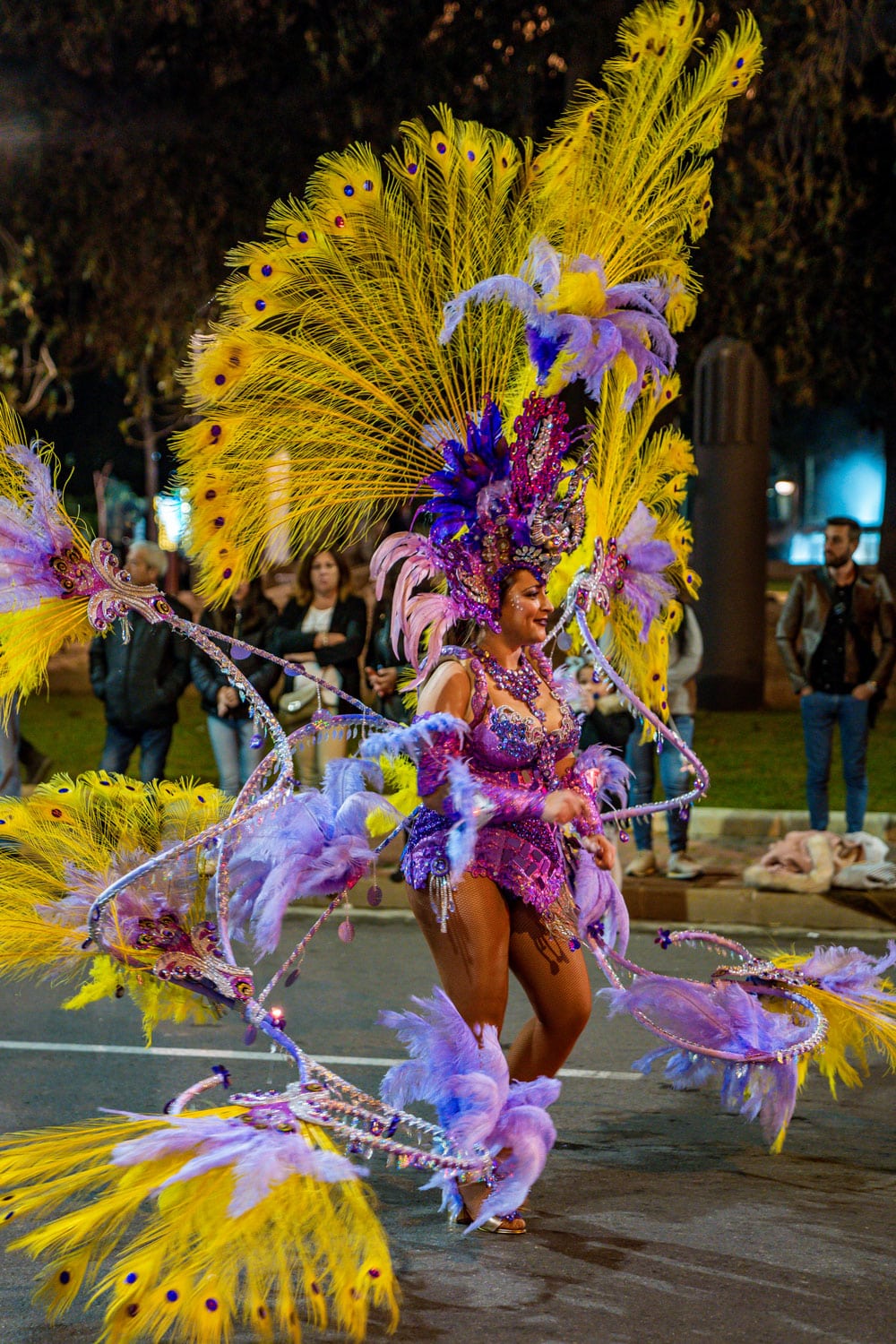 Note: I have provided tips and information from festivals that I have visited over the years in the province of Alicante. The same things might not apply to every single other parade but hopefully, it gives you an insight into what to expect and see.
Let us know if you have any other tips when it comes to carnivals in Spain!