Visiting Tallinn in winter is a magical experience especially if you arrive at the beginning of December and you are lucky enough to see everything covered in snow.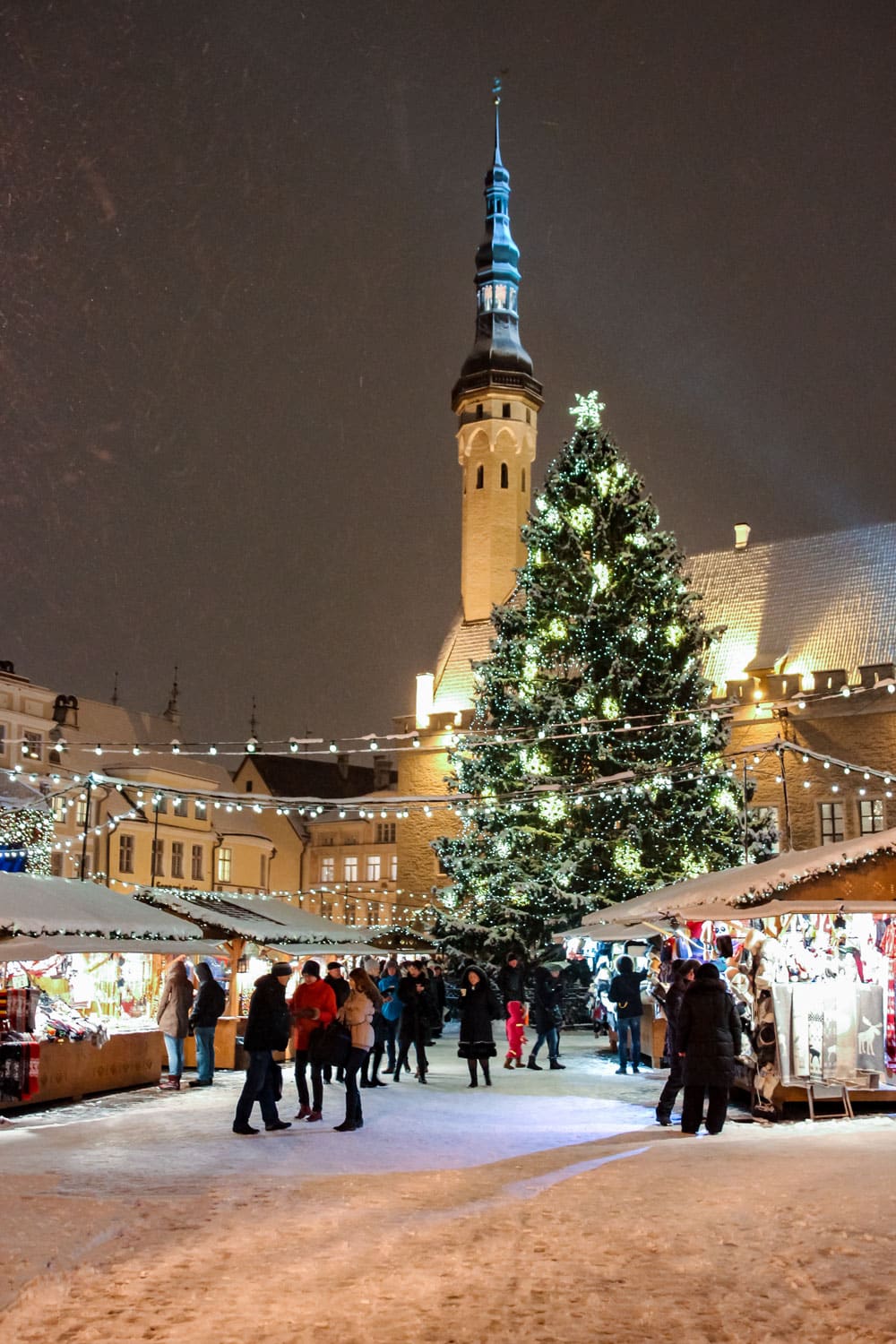 Don't forget to pack warm clothes as the winter temperatures easily drop below 0 degrees Celsius (32 Fahrenheit)!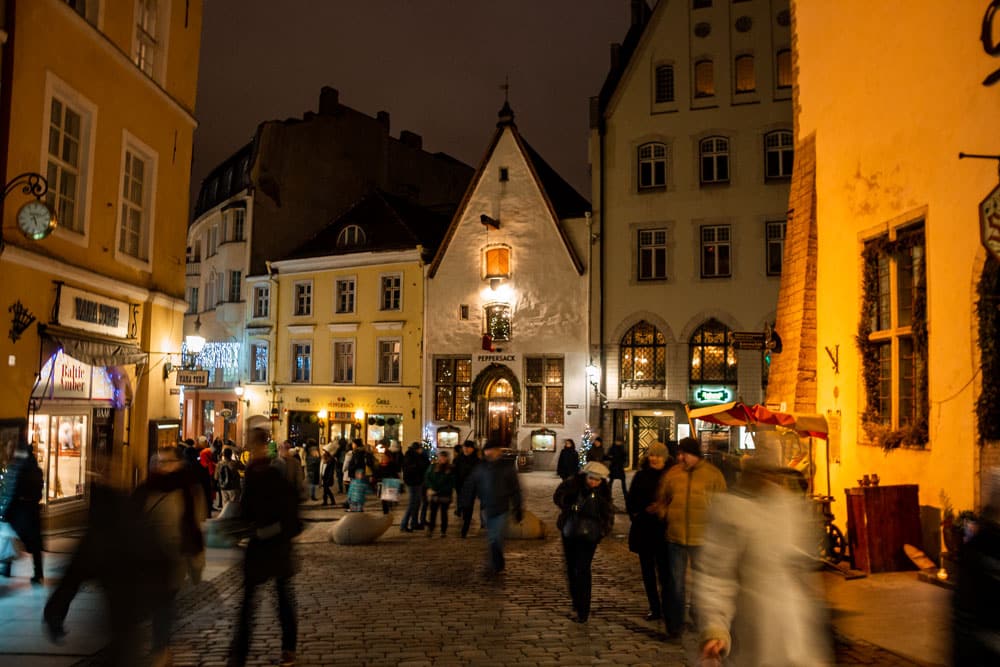 Where is Tallinn?
The capital of Estonia, one of the three Baltic countries this city is a must-see when in Northern Europe. It's easily reachable by ferry or plane from Helsinki, the capital of Finland, and when arriving from one of its neighboring countries you can simply catch a bus.
You can also catch a ferry from the capital of Sweden, Stockholm. And I highly recommend booking a cabin and choosing the overnight ferry. It is such fun!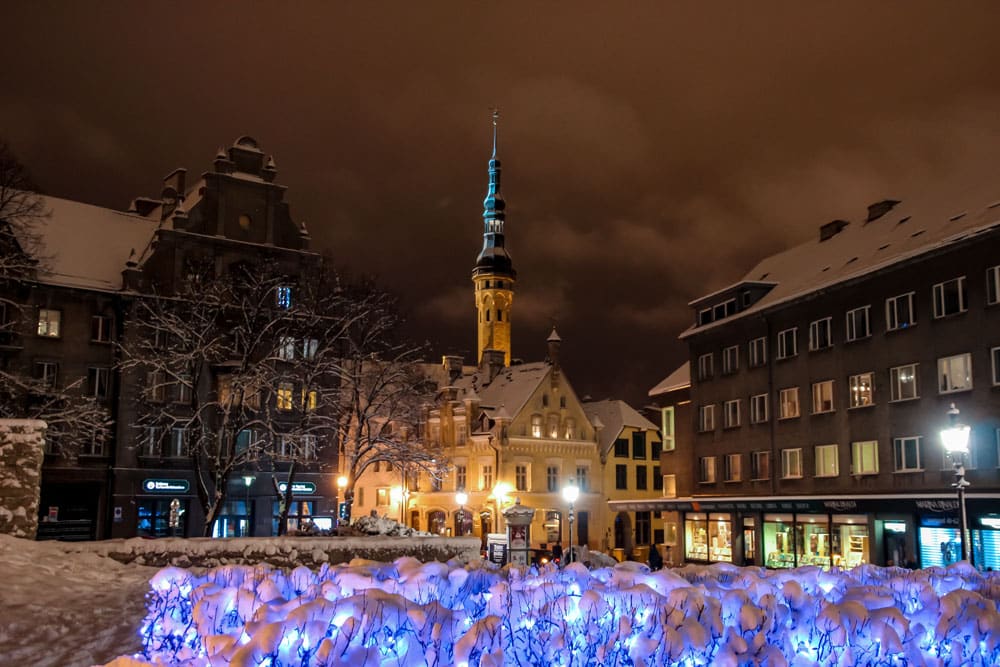 Top things to do in Tallinn in Winter
There is plenty to see in Estonia's capital but if you are wondering what to do in Tallinn in winter, let me introduce you to some fun activities:
Ice-skating on Harju Street – this open ice rink is set in a picturesque location, right next to Saint Nicholas' Church. In winter, the whole area is beautifully lit with colorful Christmas lights, and when it's snowing it enhances the whole experience. Whether you can ice skate or not, I highly recommend giving it a go. It's so much fun!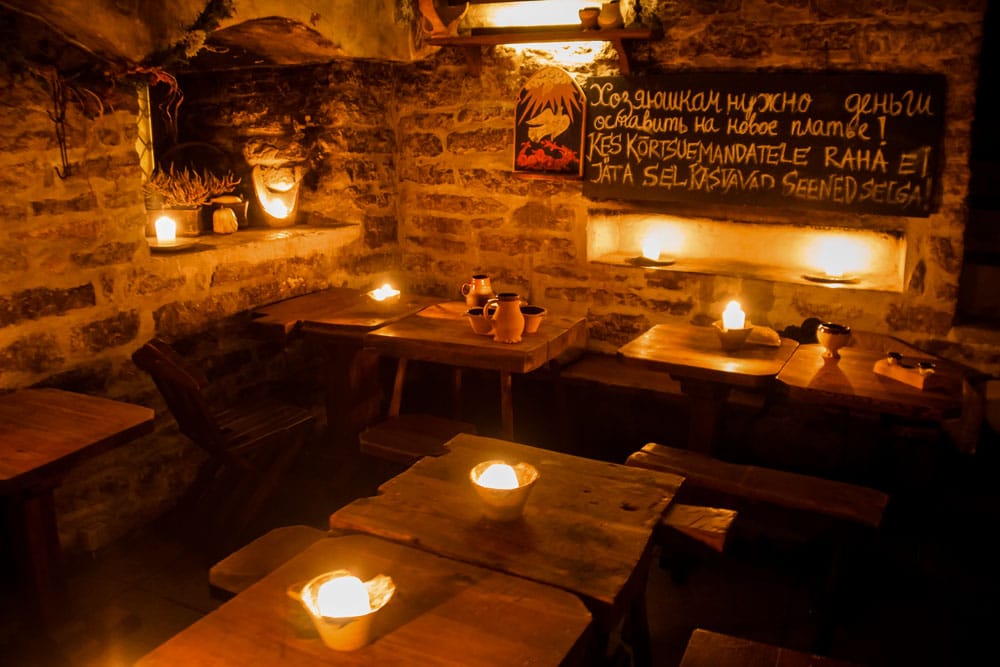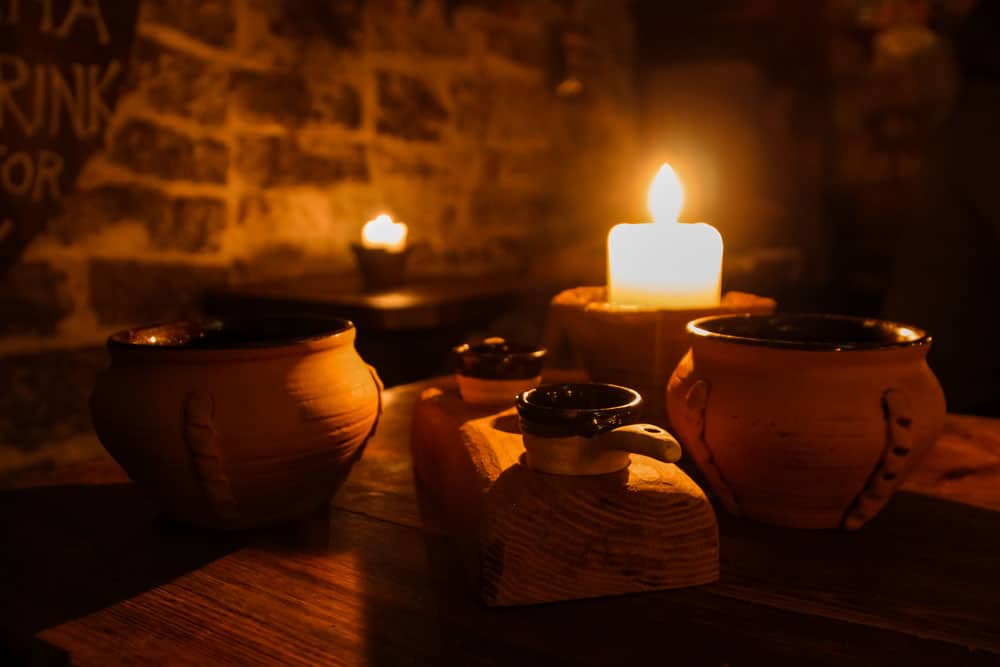 Candle-lit experience at the Third Dragon Medieval Tavern – at reasonable prices, you can taste some interesting dishes from elk stew to terrines, sausages, and meat pies. Or just enjoy a beer or cider in the amazing tavern where the only light is the candlelight. Location: Once you find the beautiful building of the old town hall, you will easily find the tavern which is part of the building.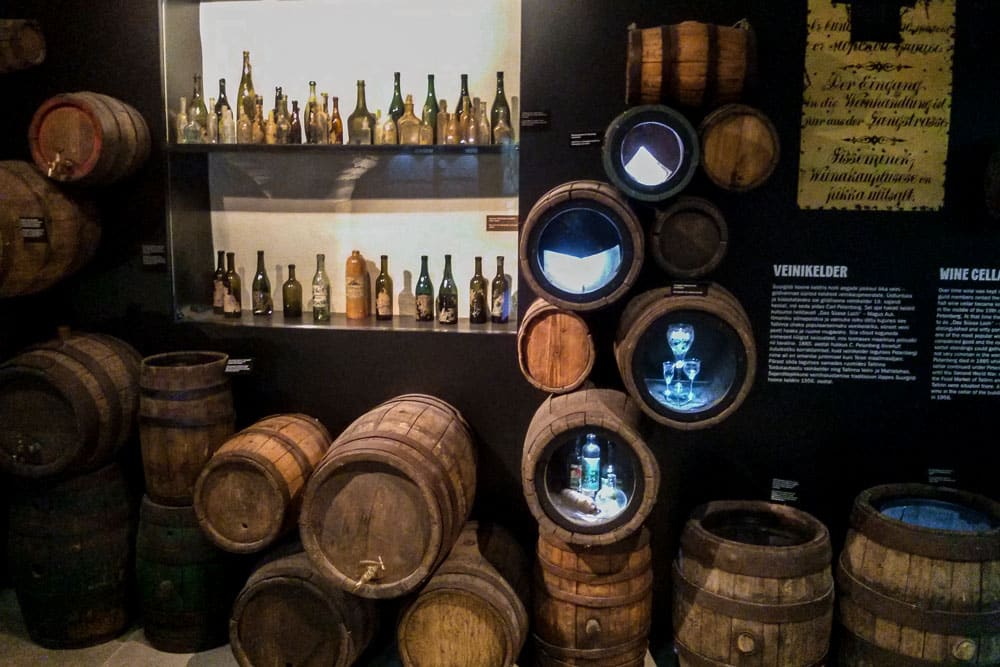 Explore The Great Guild Hall Museum/Learn about Estonia in The Great Guild Hall Museum – only a stone's throw away from Raekoja Plats (The Town Hall Square) this place offers a quick view of Estonia's 11 thousand years' history. Plus, it's a great place to warm up if the temperatures outside are below-freezing!
Tip: Check their official website for ticket reduction (Last Sunday in December the entry costs 1 euro only!), opening hours as well as possible restrictions!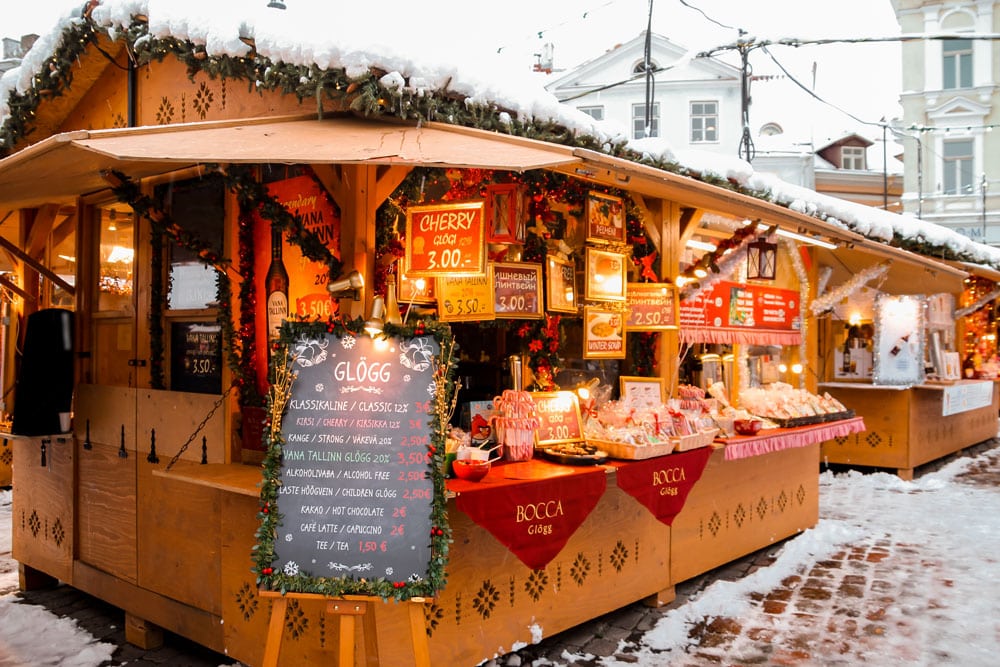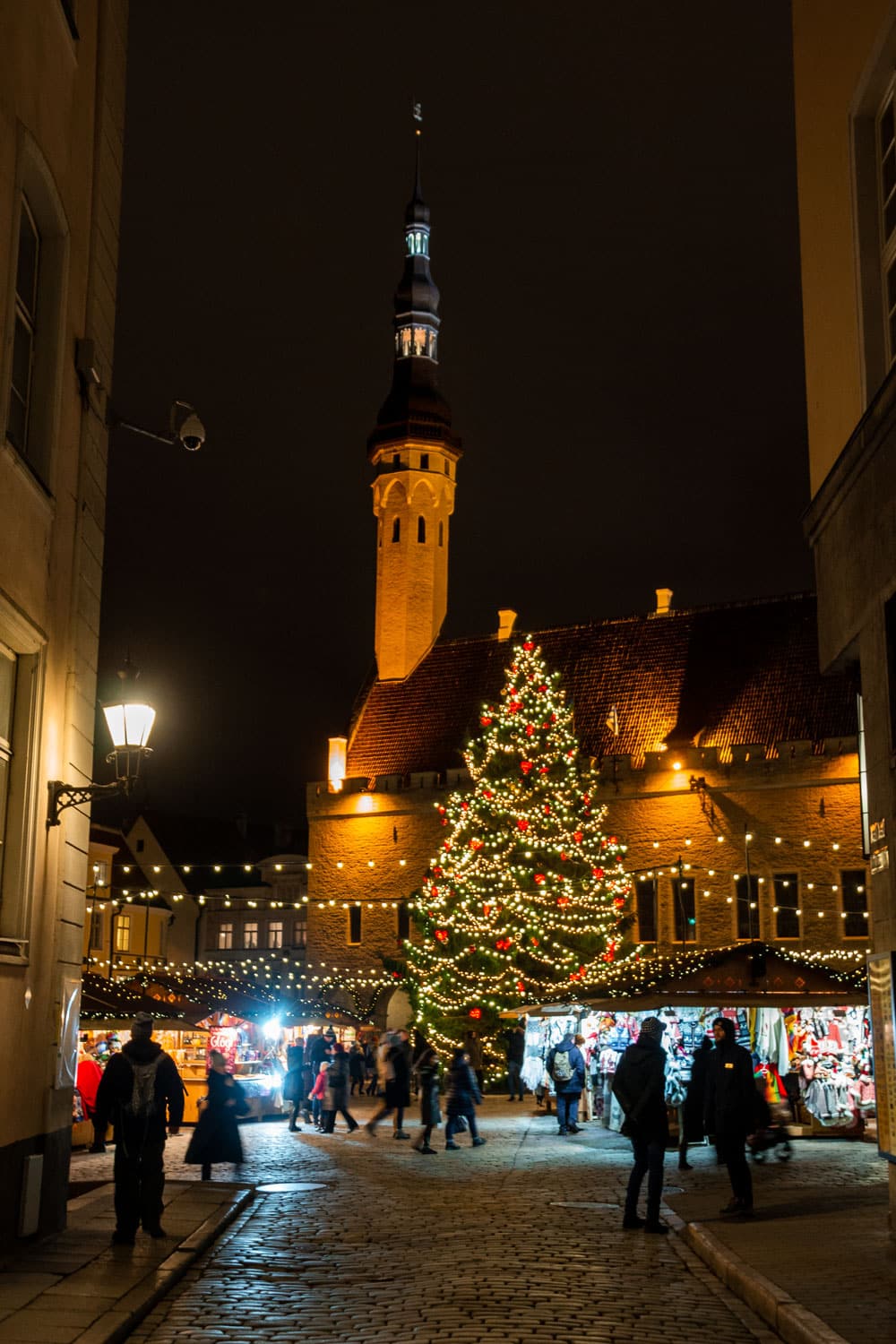 Visit Tallinn Christmas Market – situated right next to the Old Town Hall on Raekoja Plats it is without a doubt one of the most charming Christmas markets in Europe. And no doubt! With its tastefully decorated Christmas tree and wooden stalls selling all kinds of handicrafts, foods, and artisan products, it is a place not to be missed!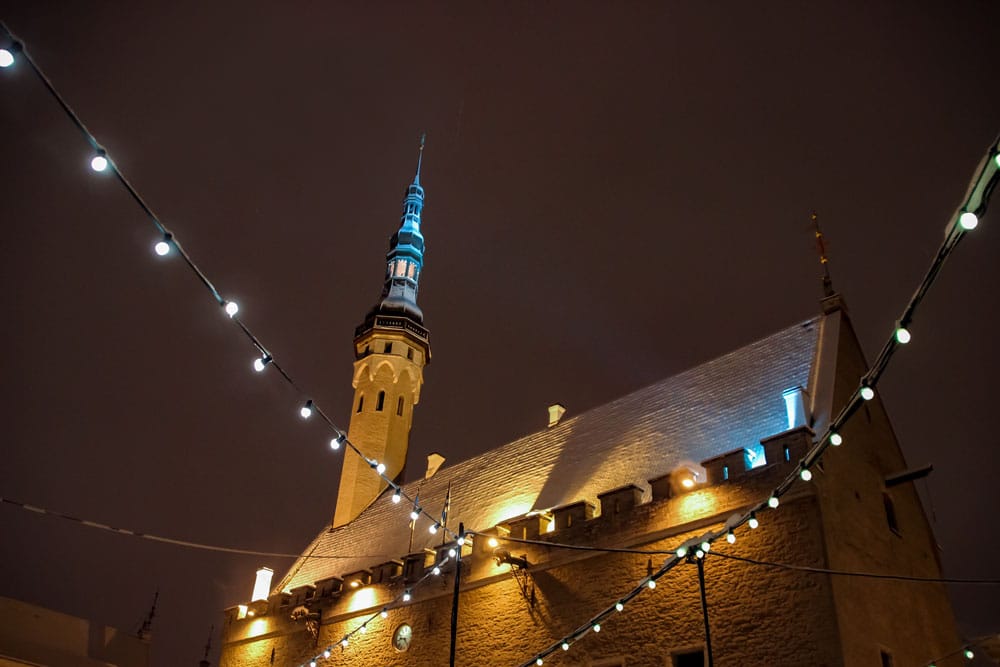 Taste traditional Estonian food, drink gloggi – Estonian mulled wine, or browse around for some souvenirs from this tiny Baltic country. Did you know that Tallinn was the first city in Europe to have a Christmas tree on display?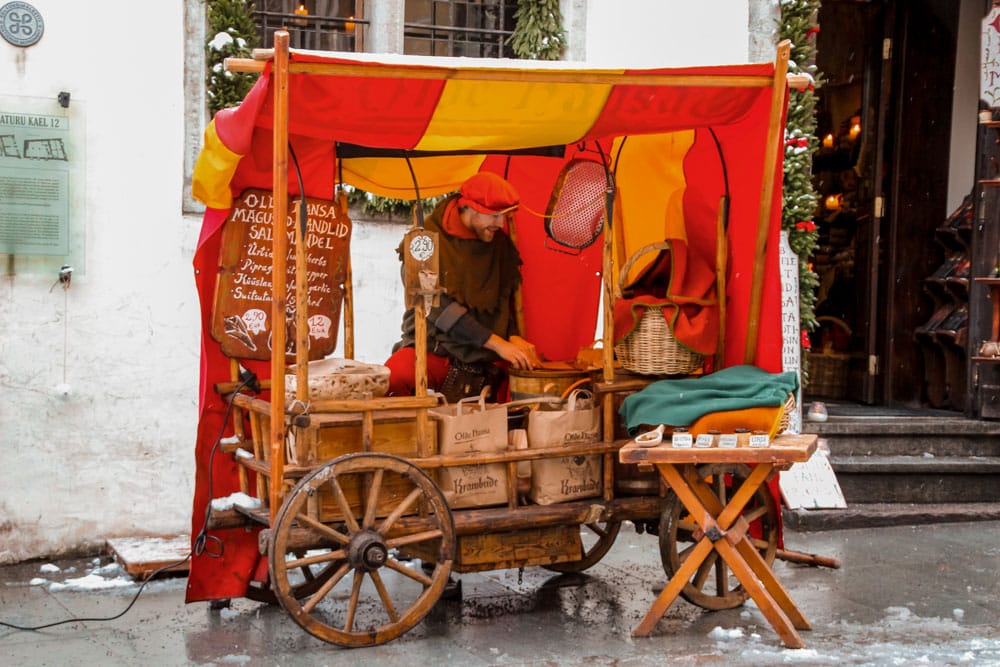 Walk the old town with a bag of sweet almonds in your hand – Tallinn's Old Town with its well-preserved medieval walls is charming even in winter. Get lost walking the picturesque streets but make sure to stop outside the Olde Hansa restaurant to grab a bag of warm sweet almonds. They will not only satisfy your sweet tooth and warm you from within but also keep you going until you are ready to visit one of the food establishments around.
Tallinn in winter has a special place in my heart and I can't wait to go back. I hope you will have a chance to visit this capital as well and perhaps you will fall in love too.
Let me tell you that when everything is covered in snow the beauty of this Estonian city just amplifies.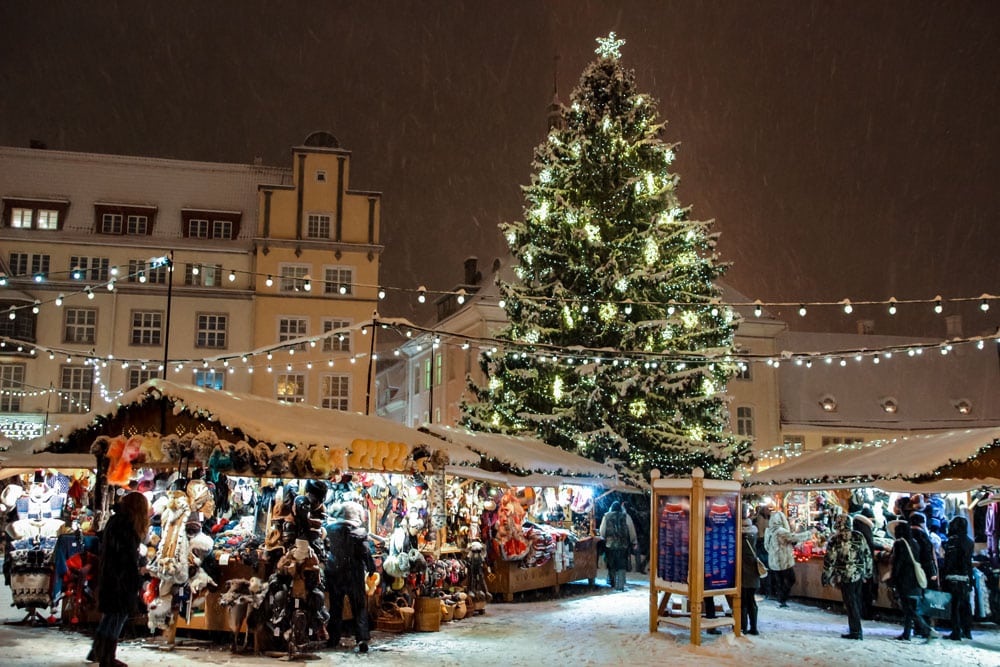 Frequently asked questions:
Is English spoken in Tallinn?
Yes, especially in tourist areas.
Is Estonia a safe country to visit?
Absolutely! That being said, as with all European large cities, it is always recommended to look after your belongings and photography equipment and watch out for pickpockets.
Are there any restrictions in place at the moment (as of 2021)?
Because of the constantly changing rules in each country, please make sure to read the official website of the country you would like to visit to see what your options are. Don't leave this until the last minute!
Here are some websites that should help you: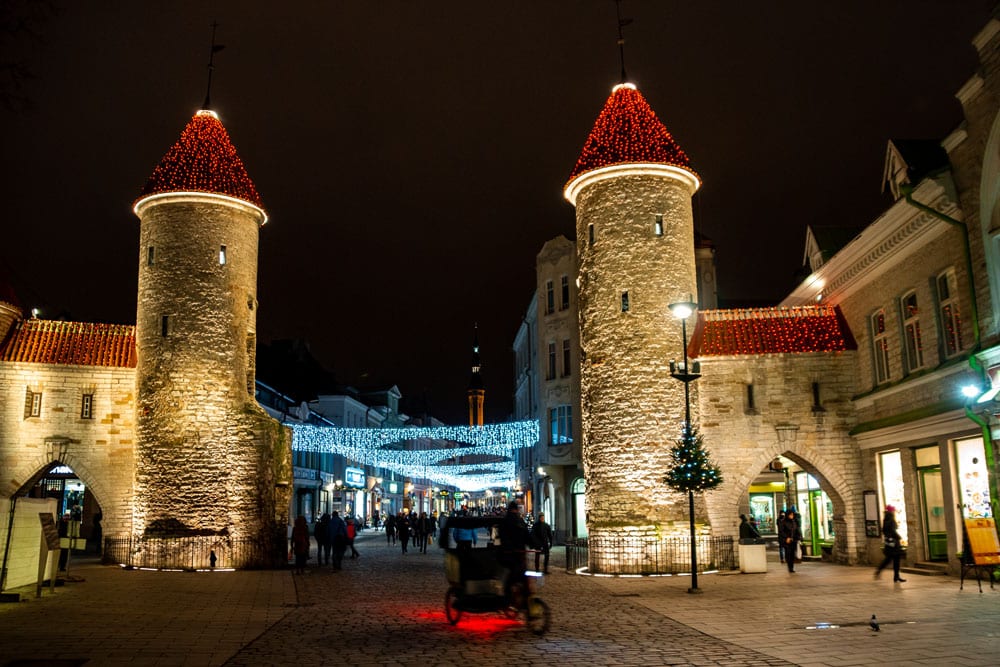 Where else to go in Europe?
There are many contestants for Europe City Breaks and these are our favorites:
Stockholm, Sweden – Whether you want to know what to see in Stockholm in a day or what are the free things to do there, we have got you covered.
Athens – this Greek city is full of history and the food is amazing. From Greek salad to baked Feta, kebab, or tzatziki, it is our favorite travel destination in Europe. Tip: Visit in spring or at the end of September when the temperatures are more bearable for sightseeing!
Spain – It is difficult to choose one place in this popular holiday destination. Why not explore outside its capital city of Madrid, and check out Valencia or the region of Andalucia?
Safe Travels from Julia & Siim!