Planning a trip to Madrid, Spain? Why not extend your stay and explore a bit farther from the capital! This guide includes some of the best day trips you can make.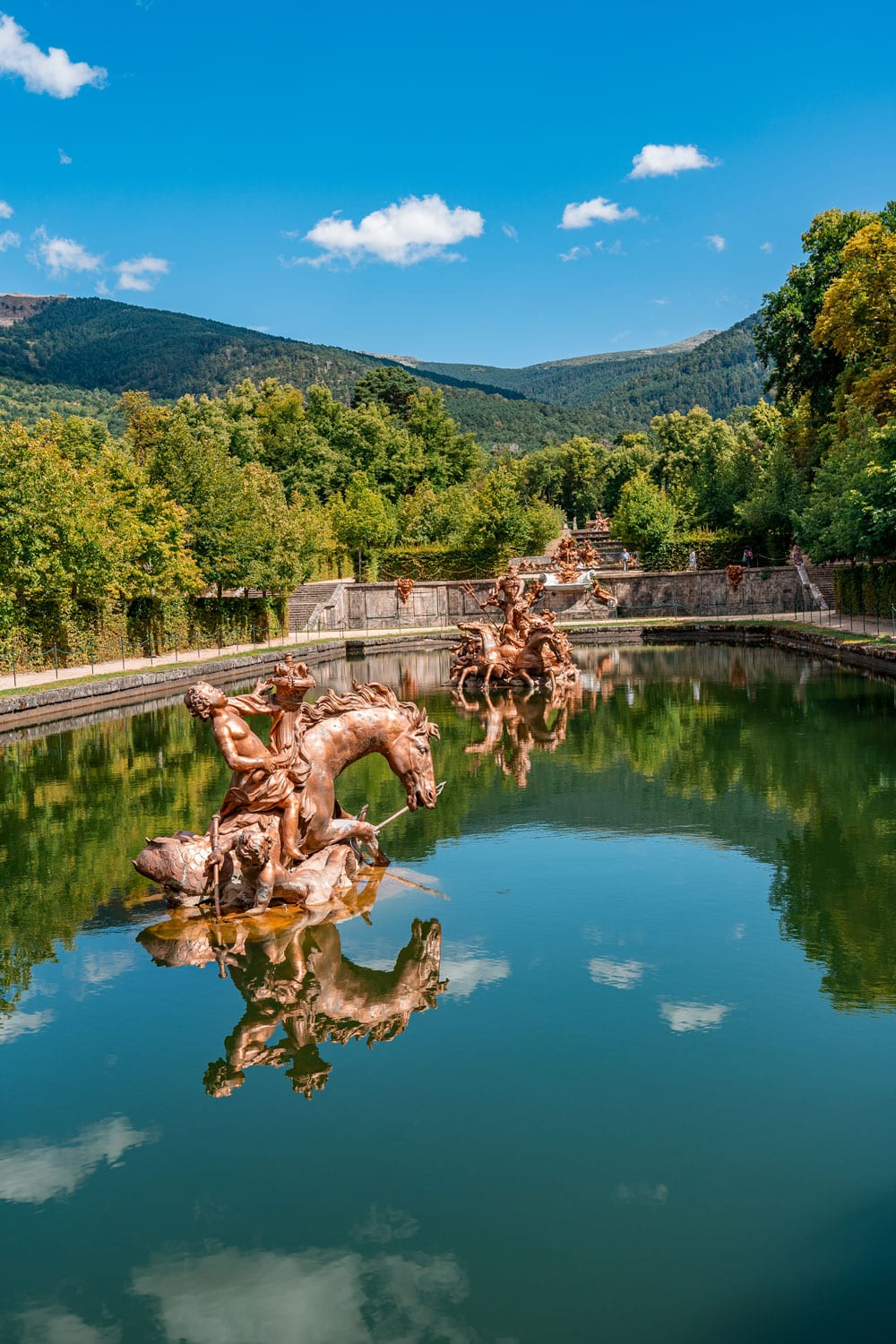 Madrid, the capital of Spain is a favorite tourist destination for travelers from all over the world. And no wonder. This city has a lot to offer to anyone from history lovers, art enthusiasts, and foodies, to nightlife goers or football fans.
But, why not visit some of the most popular places outside Madrid as well?
Most of these places are literally on Spain's capital's doorstep and are easily accessible by local trains. But, if you would like to combine some of them together or perhaps add a few more destinations to your trip, renting a car might be a better option for you.
You will find here not only ideas for day trips but also insider pro tips as well as some helpful resources.
What are the best places to visit near Madrid?
This list shows our favorite places that we visited and liked. Most of them are within a 1.5-hour drive from the capital of Spain.
Toledo – An ancient city, just 50 minutes (72 kilometers/45 miles) south of Spain's capital, it is one of the must-see places in Spain. Built on a hill, it has a mixture of Jewish, Christian, and Arab monuments as well as interesting museums (The Alcazar or Santa Cruz Museum).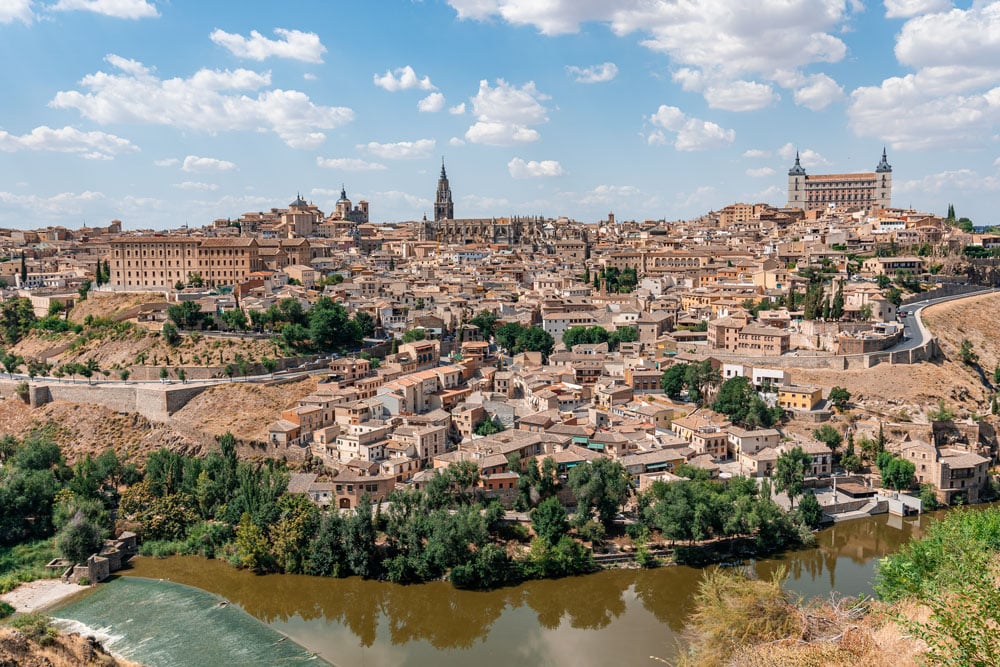 Consuegra – This place is famous for its 16th-century windmills that are also mentioned in Cervantes' novel Don Quixote. It will take you 1 hour and 20 minutes to get there by car which is the best choice of transport and you can also visit a castle that is literally in between the windmills.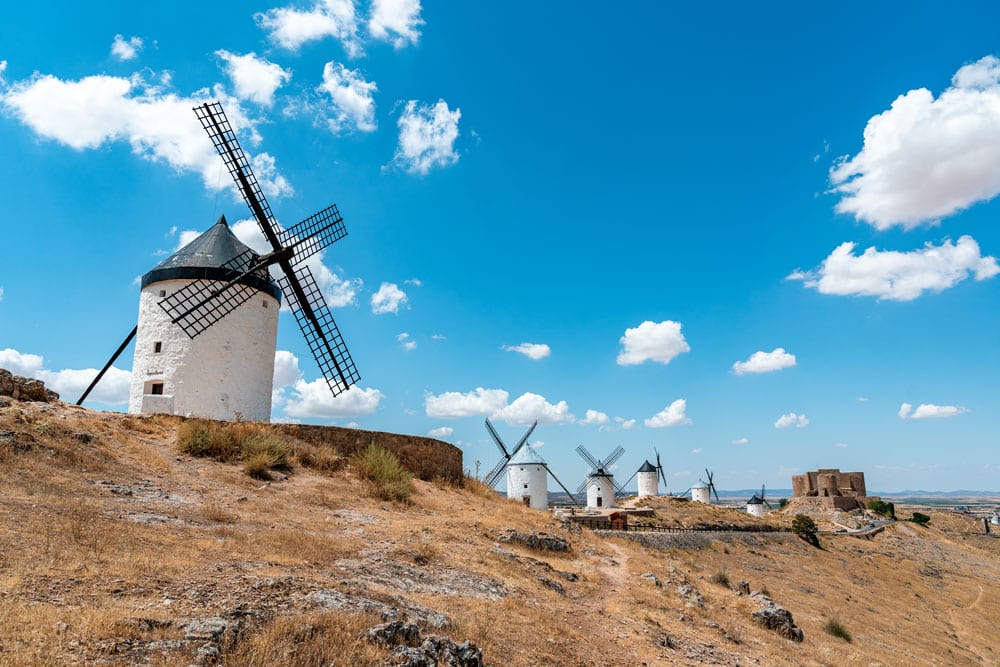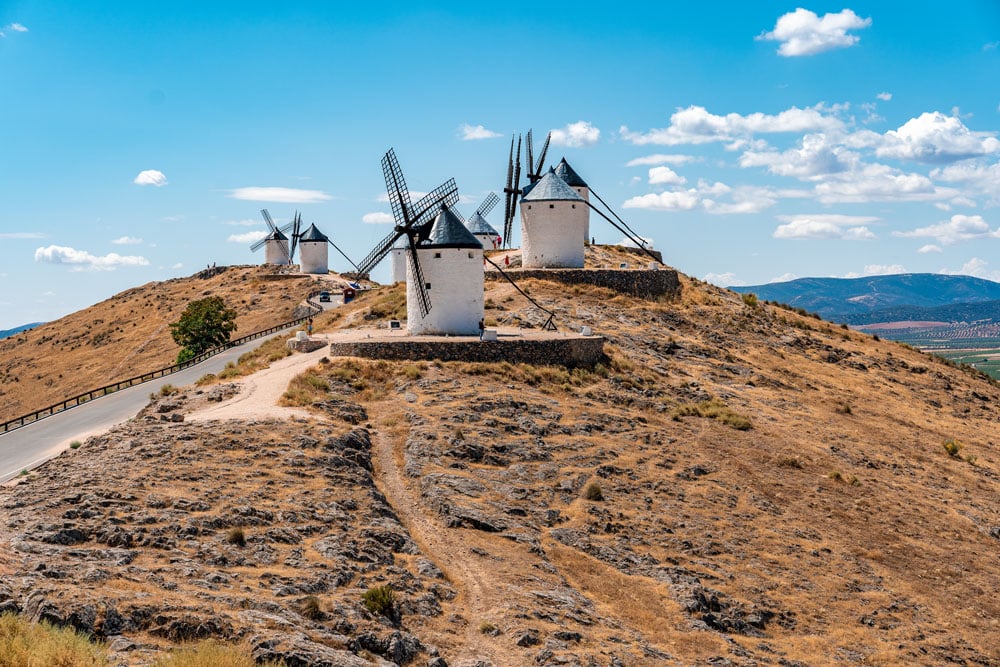 Segovia – The Roman aqueduct that dates back to the 1st Century, the Alcazar of Segovia (the castle), and the Gothic Cathedral are the most visited monuments. Madrid to Segovia only takes an hour by car and the visit can be combined with other places close by like the Royal Palace of La Granja of San Ildefonso – literally a 16-minute car ride.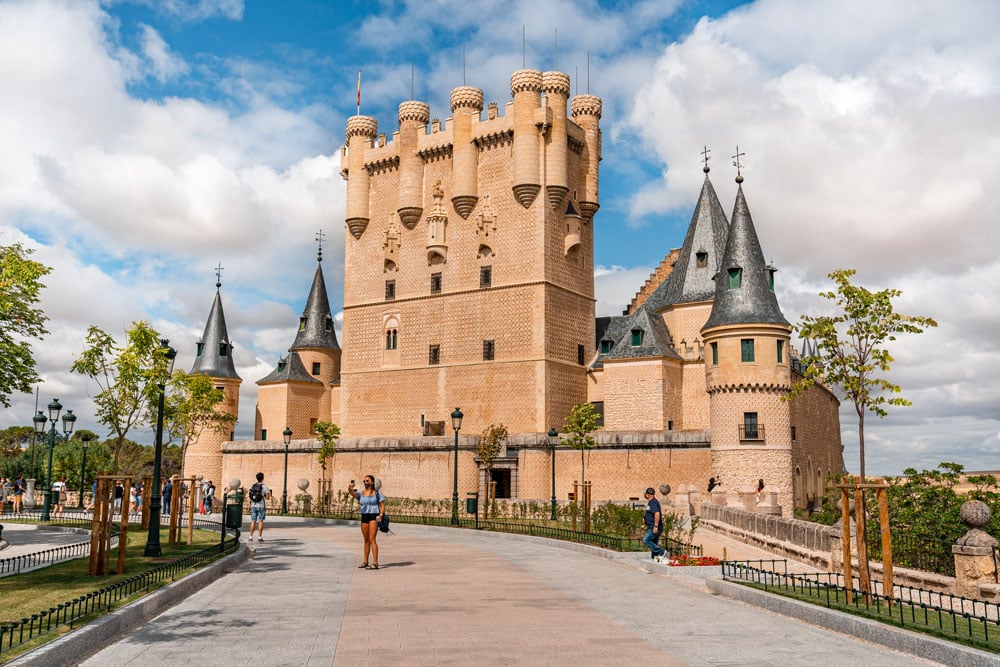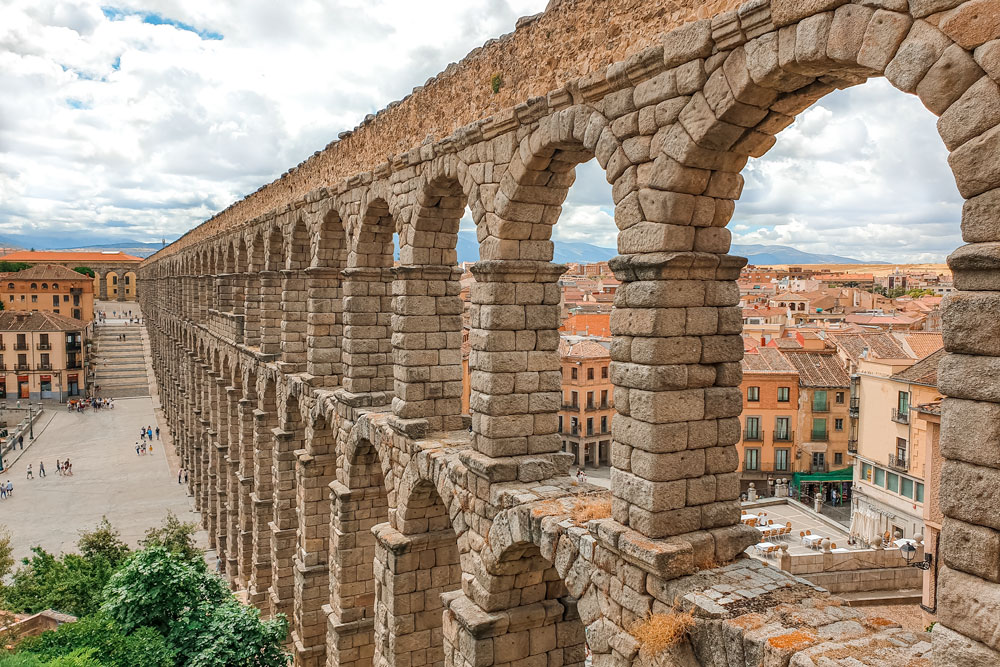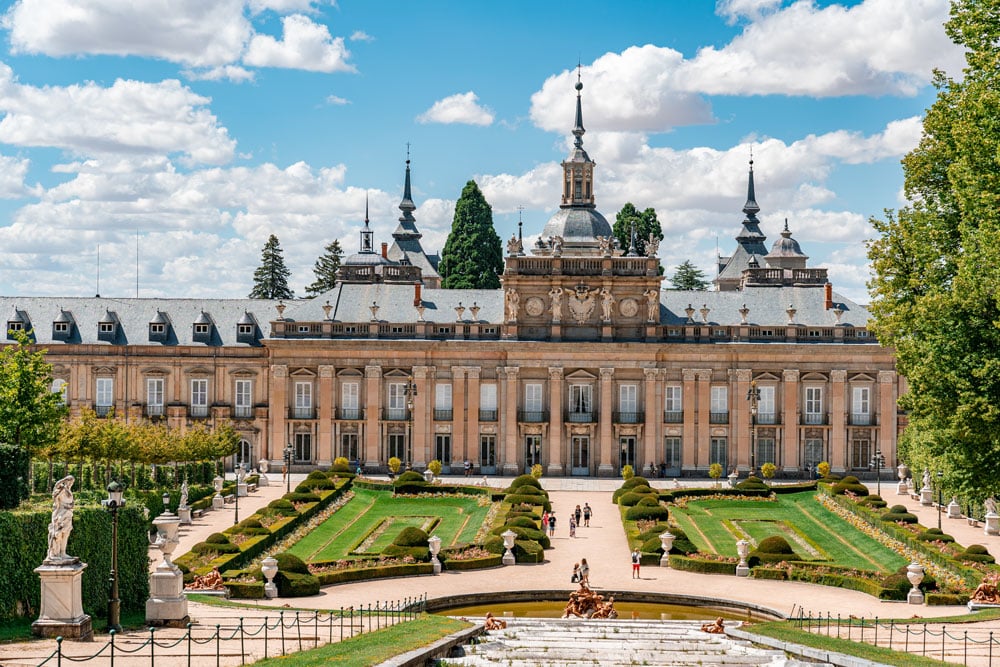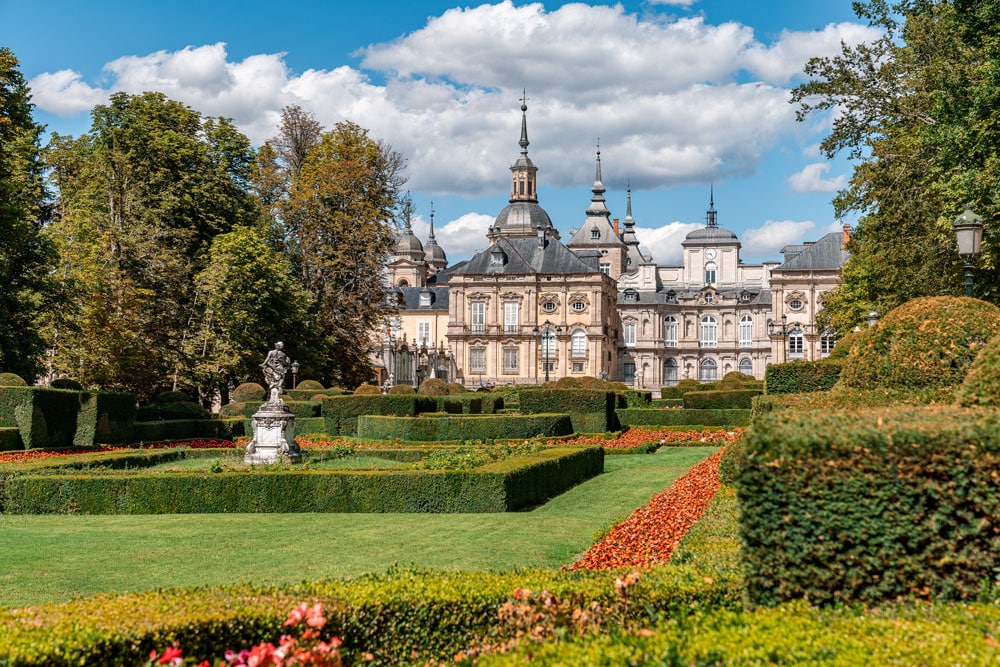 Torrejon de Ardoz – Located about 35 minutes east of the capital of Spain, you will find a hidden gem – Parque del Europa – a beautiful park with famous miniature monuments from capital cities around Europe – think The Tower Bridge in London, The Eiffel Tower in Paris,… This place is perfect for families. Paid parking, apparently 3 euros for half a day or 6 euros for a full day.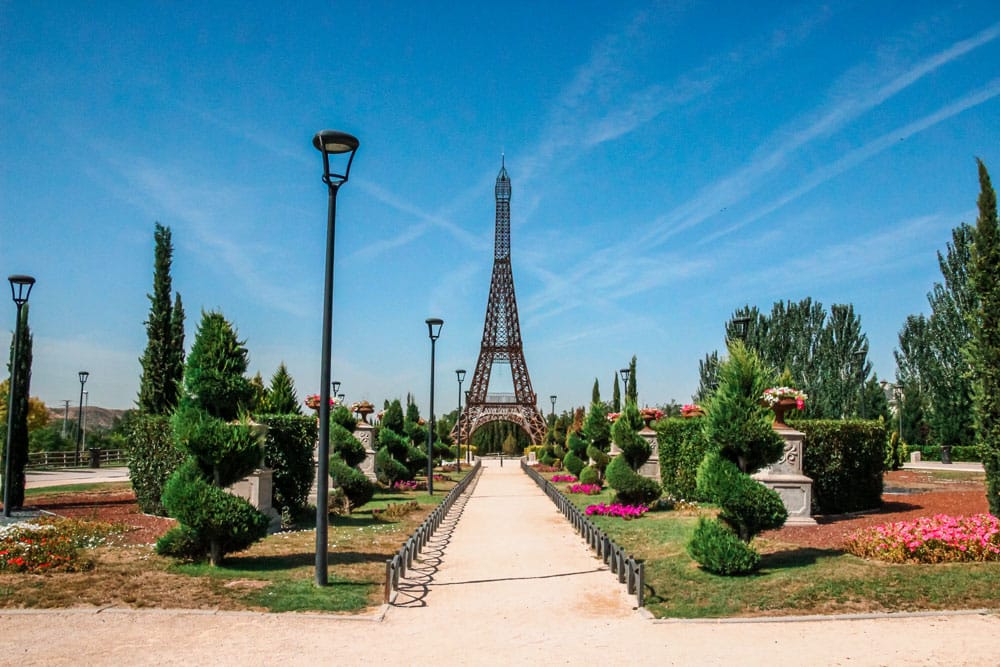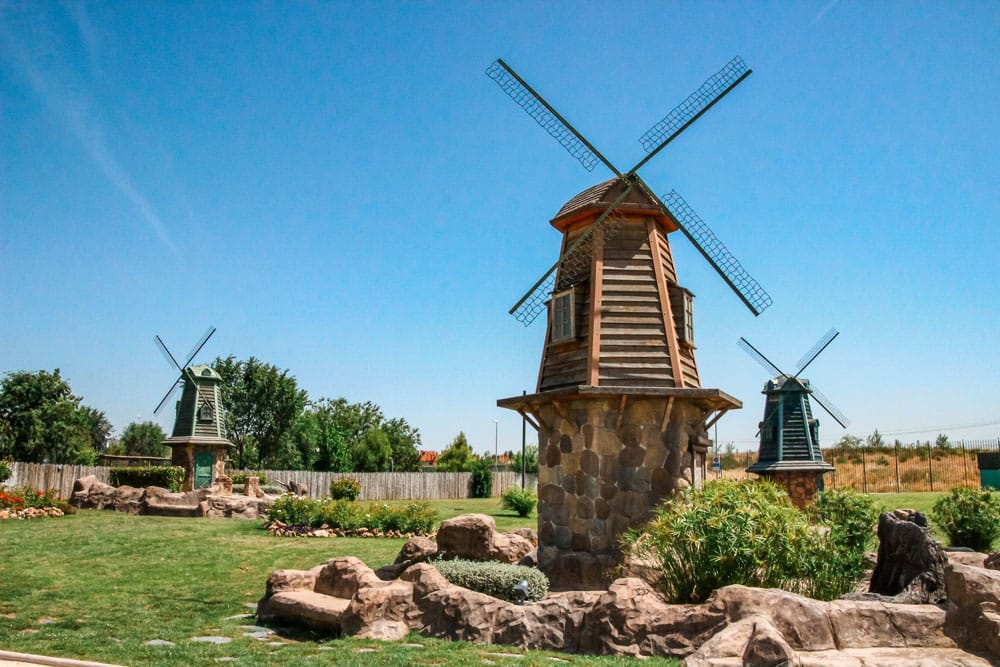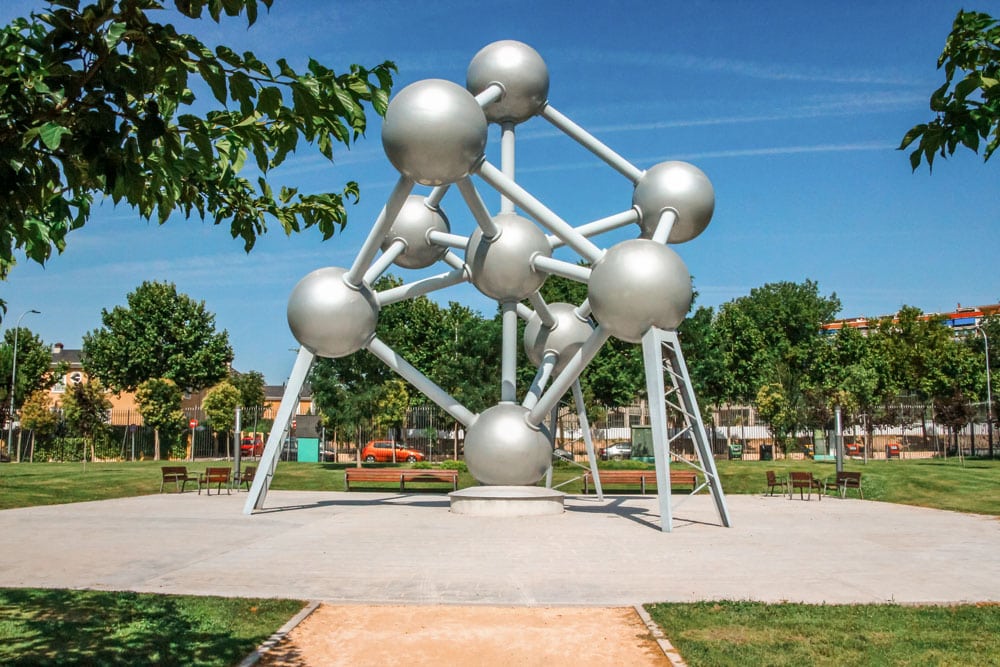 Avila – Best known for its medieval city walls with over 80 semicircular towers and 9 gates. If you have the time, you can walk them for a fee. This city is about 100 kilometers/62 miles northwest of Spain's capital.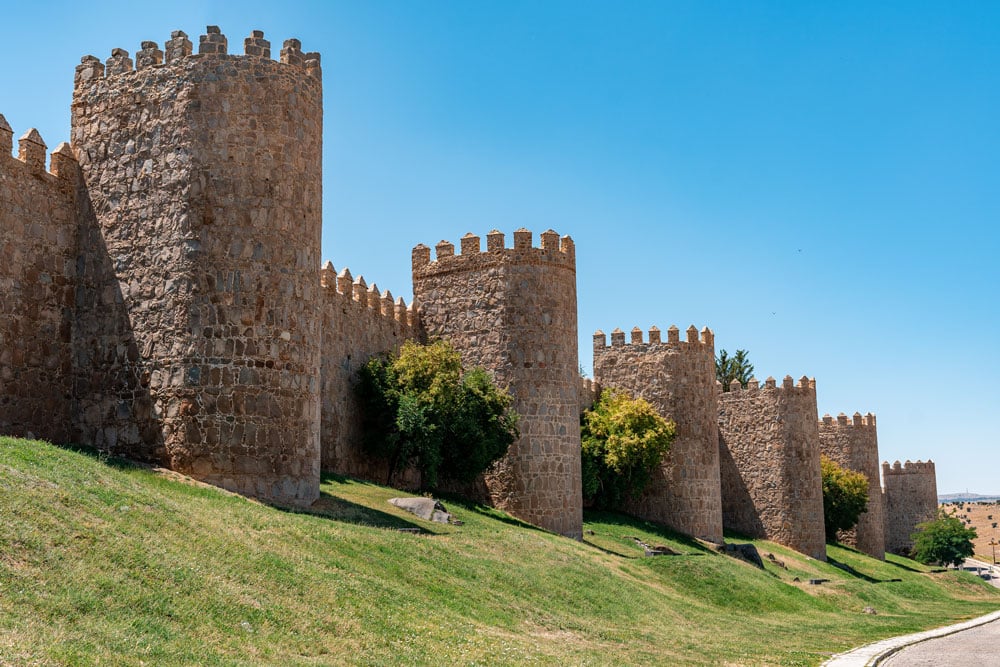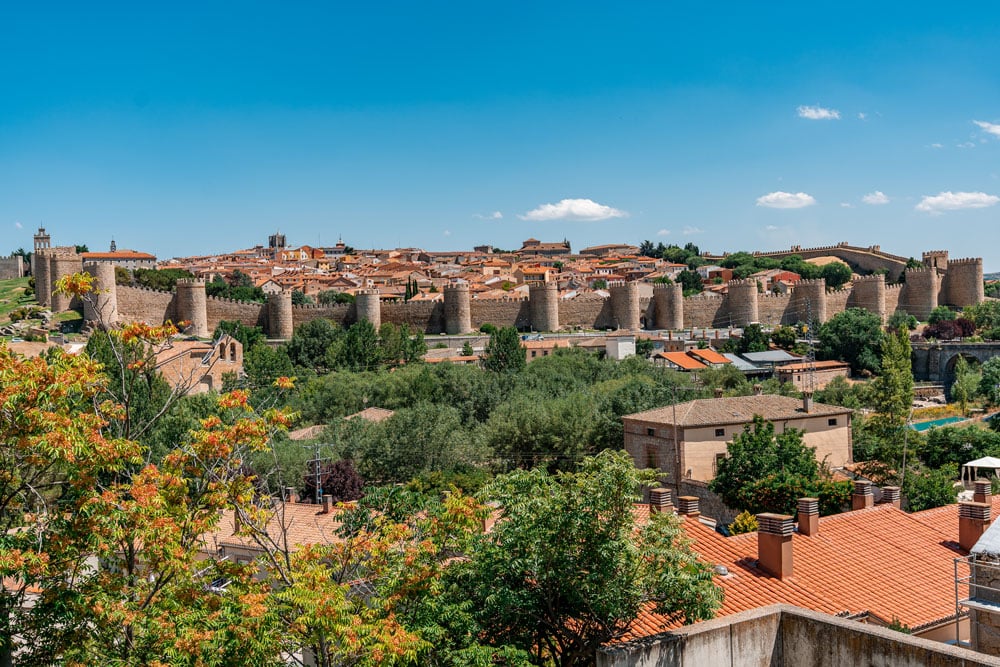 Aranjuez – The magnificent Royal Palace that was once a hunting lodge houses not only well-preserved rooms, furniture, and decorations but has also beautiful gardens to walk around. Only 48 kilometers/30 miles and 40 minutes by car. There is also a commuter line that will bring you there in 50 minutes from Sol station.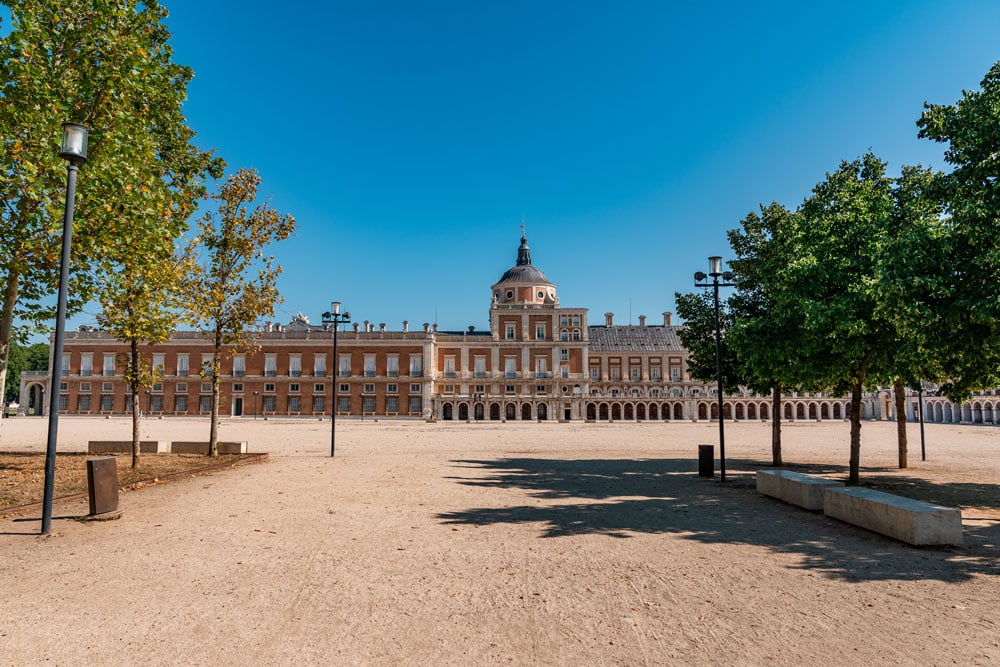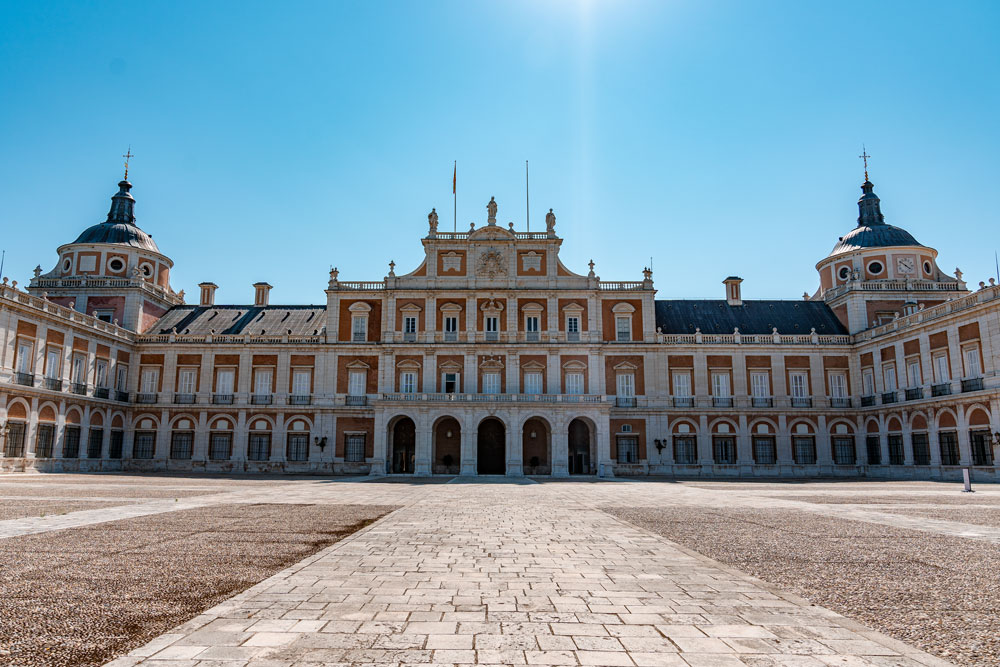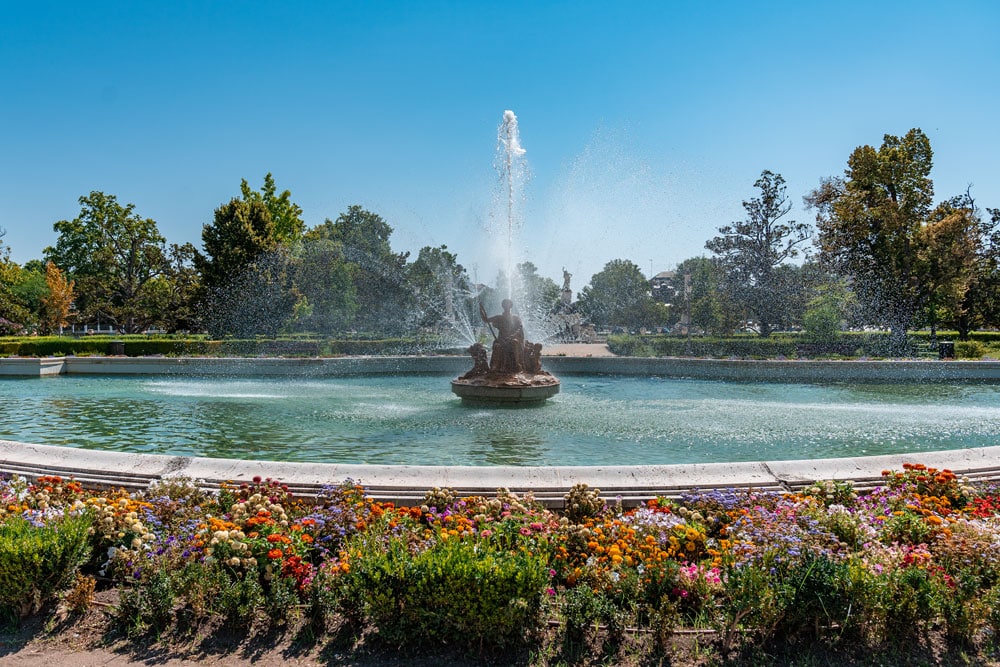 El Escorial – This Royal Monastery is located about 60 kilometers (37 miles) northwest of Madrid. A 50-minute car ride or a 60-minute train ride will get you there. The highlights of our visit to this monastery were the library and pantheon where Spanish kings and queens were buried.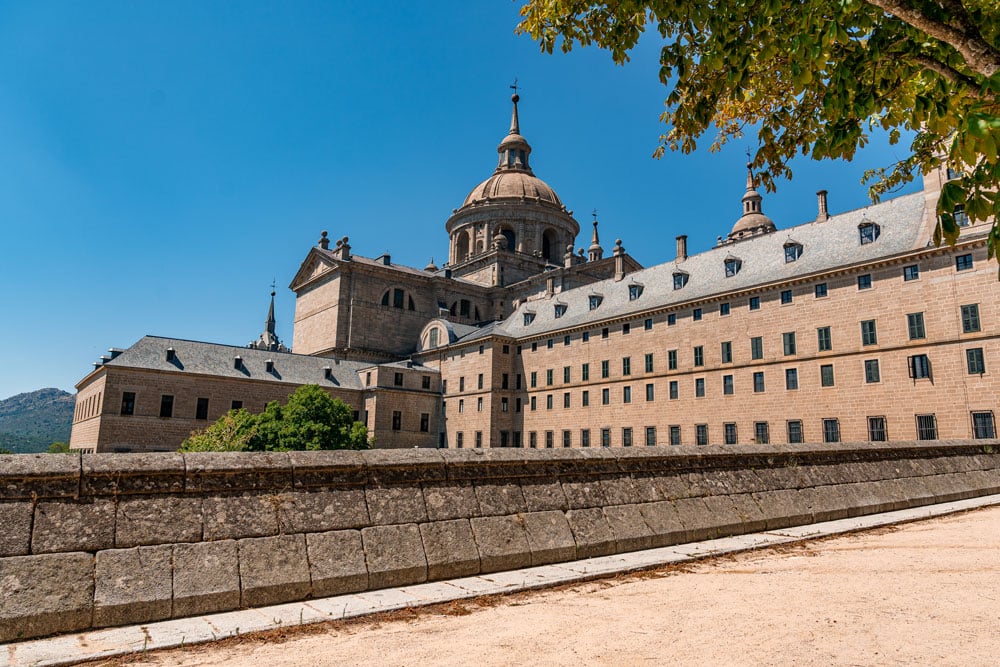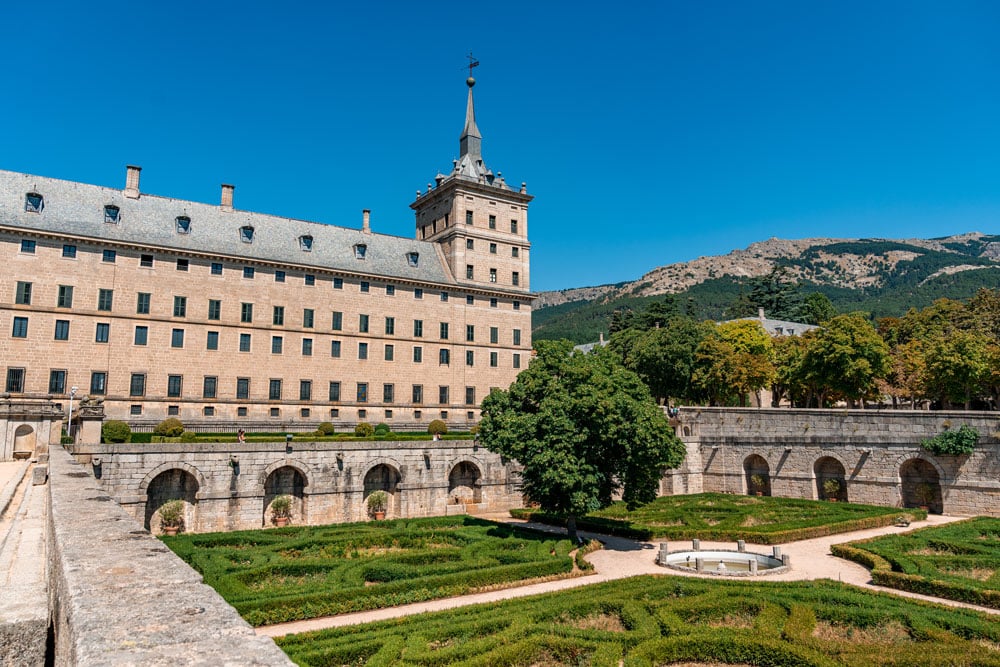 Salamanca – I have also added Salamanca to this list because it is so worth visiting. By car, it is a good 2-hour drive though. You can also take a train from Madrid to Salamanca. It takes 1 hour 40 minutes + about 30 minutes to get to the old town by walk unless you take public transport or a taxi.
The magnificent Cathedral itself makes it worth the visit. If you climb up the Ieronimus Tower, you will get access to the roof area as well as the upper view of the Cathedral. Now, it is a compact city and once you are in the old town, it doesn't require a lot of walking to move from site to site. The shell house, the library, and the towers of La Clerecia from where the best view of the cathedral are all nearby.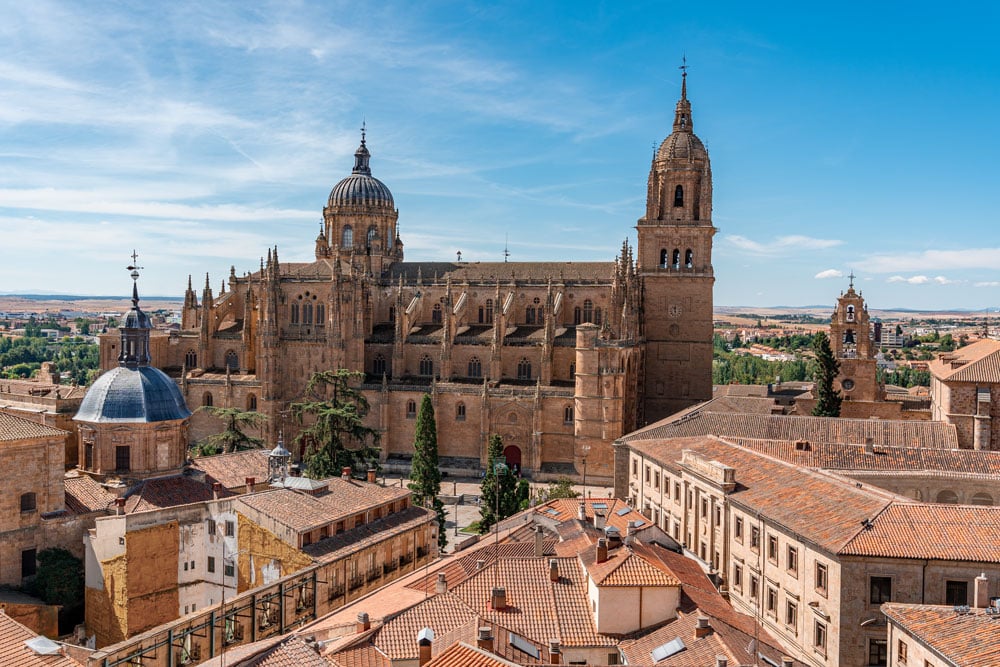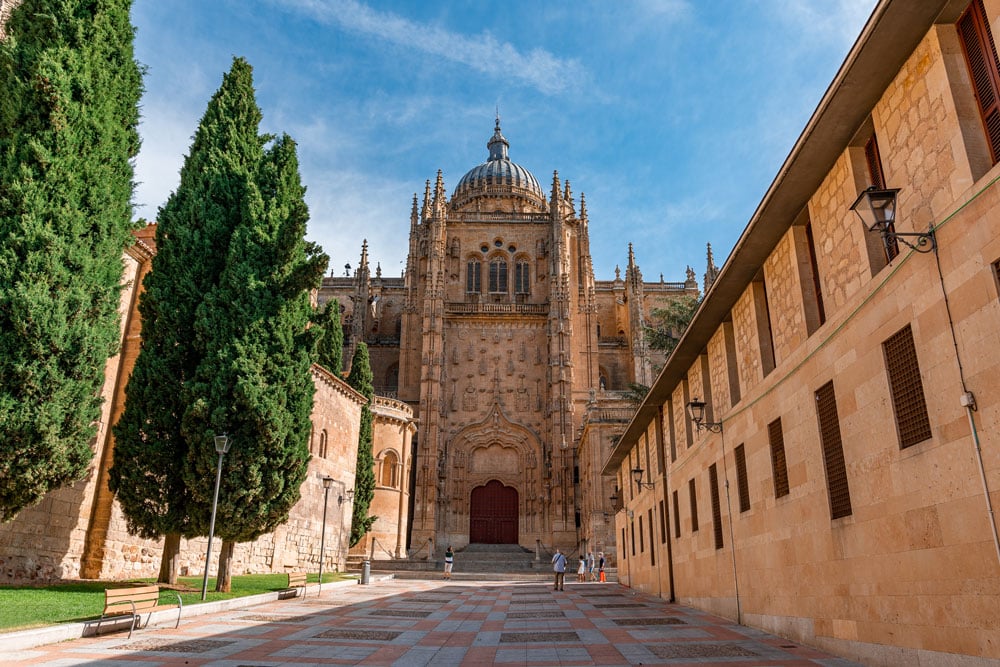 Pro Tips
Can't choose what day trip to do? I suggest either Toledo or Salamanca for the architecture.
To avoid crowds, the windmills of Consuegra (and the Mola castle) might be your option. And if you don't mind driving a bit farther, make a stop at Campo de Criptana and Mota del Cuervo (also known as Manchego windmills) to make the most out of the windmills in the area. Note that it will take 1.5 hours to get back to Madrid by car.
To get the most out of your ticket, visit Aranjuez – once a hunting lodge turned into a Royal Palace. A lot to see on the inside as well as the outside – beautiful gardens with free-roaming peacocks, river Tagus with ducks and swans, and plenty of shade where you can hide from the hot afternoon sun.
Some of the sites have free entrance on certain days for European Union citizens and Latin American citizens so if this applies to you, be sure to check this out.
Resources:
We hope that this post gave you some travel ideas about towns near Madrid that are worth visiting.
Please do let us know if you ever visit some of them and comment below what you think about them.
Safe Travels!
Related posts: