In this travel guide, you will find all you need to know about the Royal Palace of Aranjuez in Spain. Situated close to the Spanish capital, it makes a popular day trip destination from Madrid.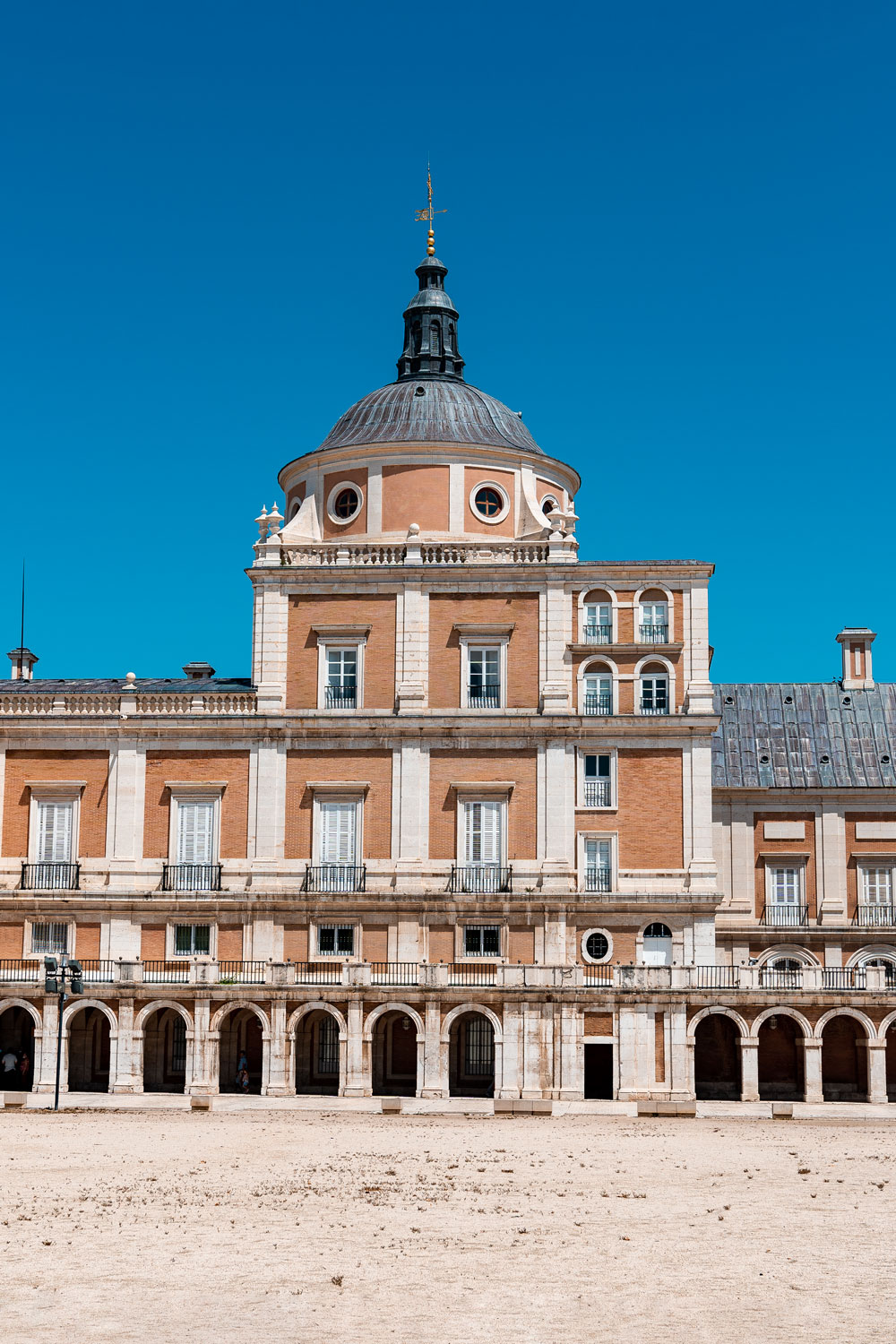 You will find here all things to know about the Aranjuez Palace (Palacio Real de Aranjuez) from admission fees and opening times to our experience, parking places as well as estimated length of visit and more.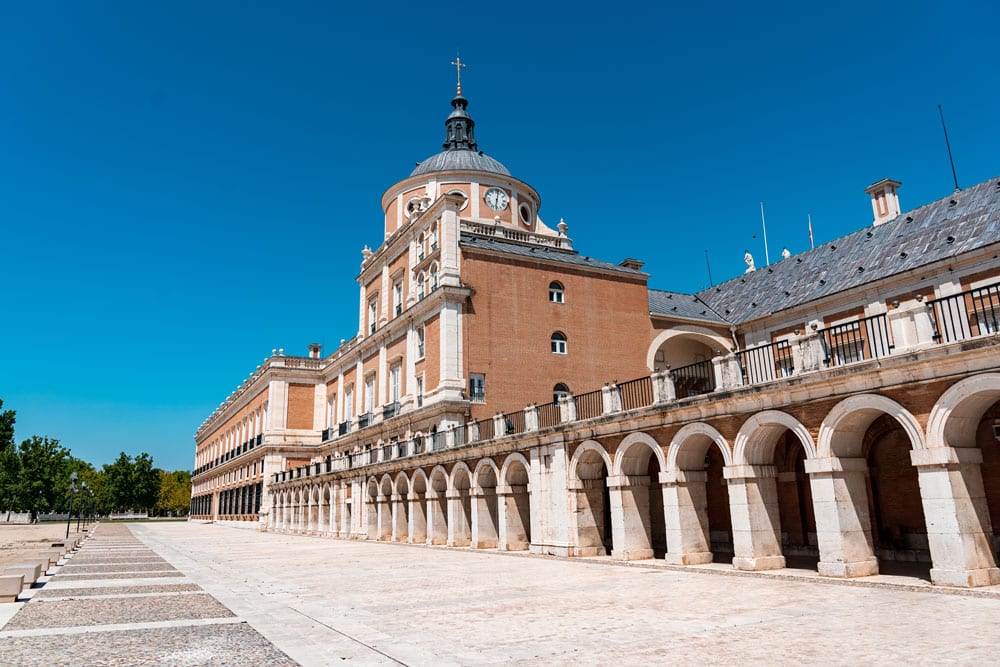 What to see at the Royal Palace of Aranjuez?
Beautifully preserved royal rooms, large parks, and gardens with fountains, birds, flowers, and various trees.
Originally a hunting lodge, it was transformed into a palace by King Felipe II (Philip II) of Spain and finished by King Carlos III (Charles III). It became one of four seasonal seats of government.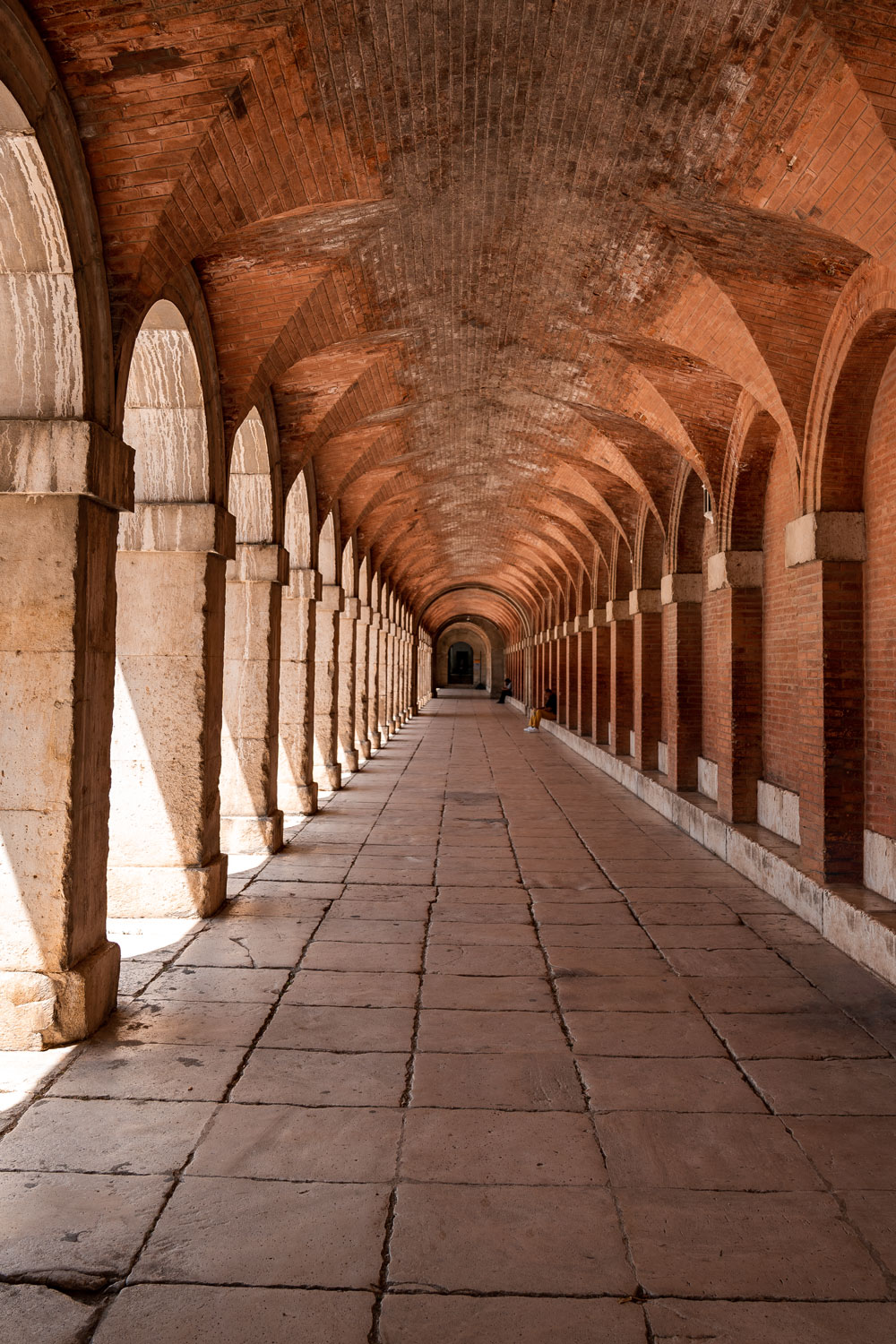 Opening hours:
Summer (April – September): 10 am – 7 pm (Tuesday to Sunday)
Winter (October – March): 10 am – 6 pm (Tuesday to Sunday)
Note:
Mondays are closed!
The ticket office closes 1 hour before the closing time.
Make sure to check the Royal Palace official website as times can change. They also provide a list of extra days when they are closed so this is important to check before you plan your visit to Aranjuez Palace.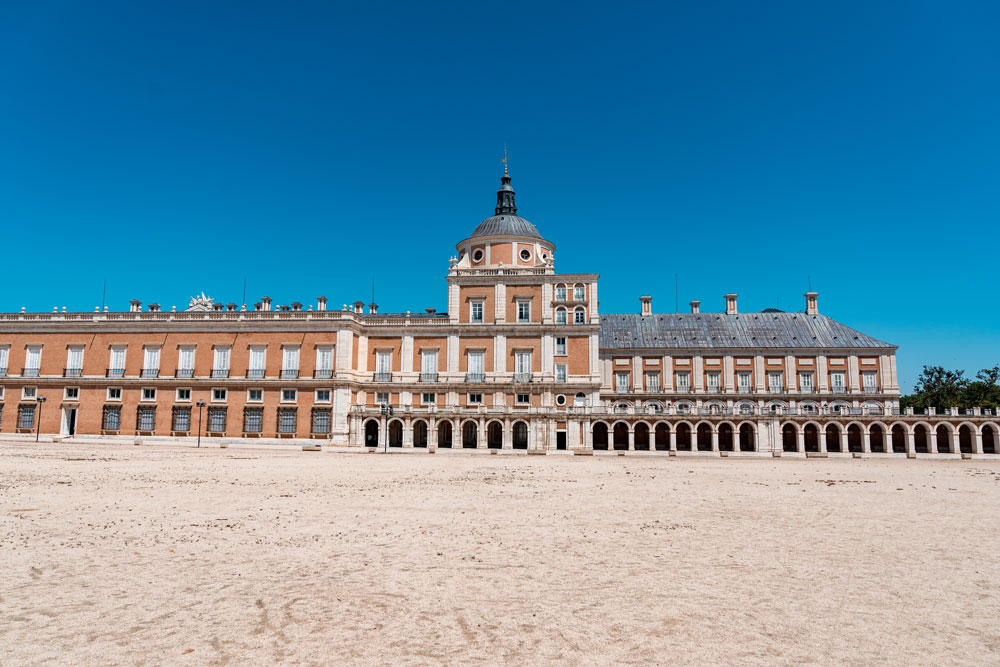 Ticket price
9 euro (adult), 4 euro (kids, students, seniors), under 5 years of age – FREE (as of summer 2023).
Note:
At the moment, European Union and Ibero-American citizens have free entry on Wednesdays and Sundays (certain times so make sure to check the official website before you plan your visit).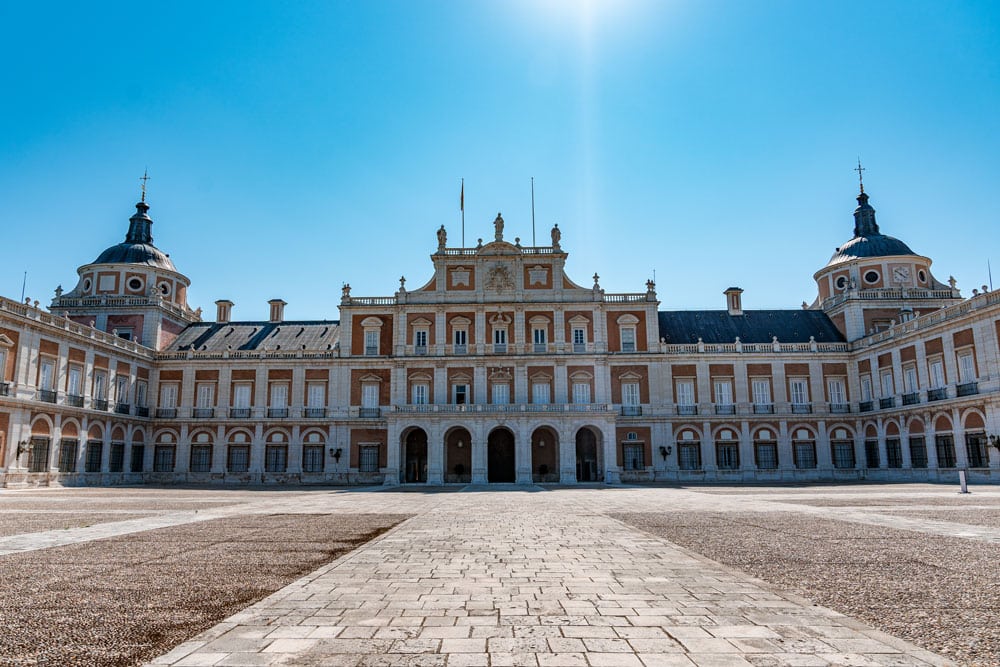 Length of visit
The official information says that a self-guided tour takes 40 minutes. We spent there 1 hour though and I would say it is a more realistic number unless you rush through the rooms.
To visit the royal gardens, count for at least 1 hour.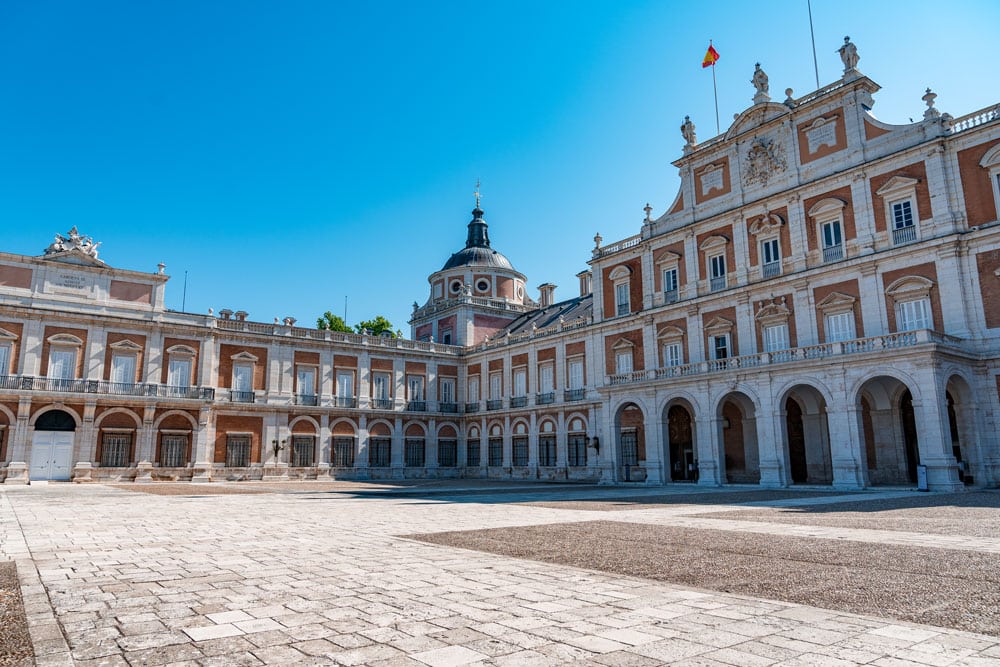 For photographers:
There are no photos allowed inside the Royal Palace of Aranjuez unless you get a special permit. You can however take as many as you like of the grounds, garden, and palace from the outside.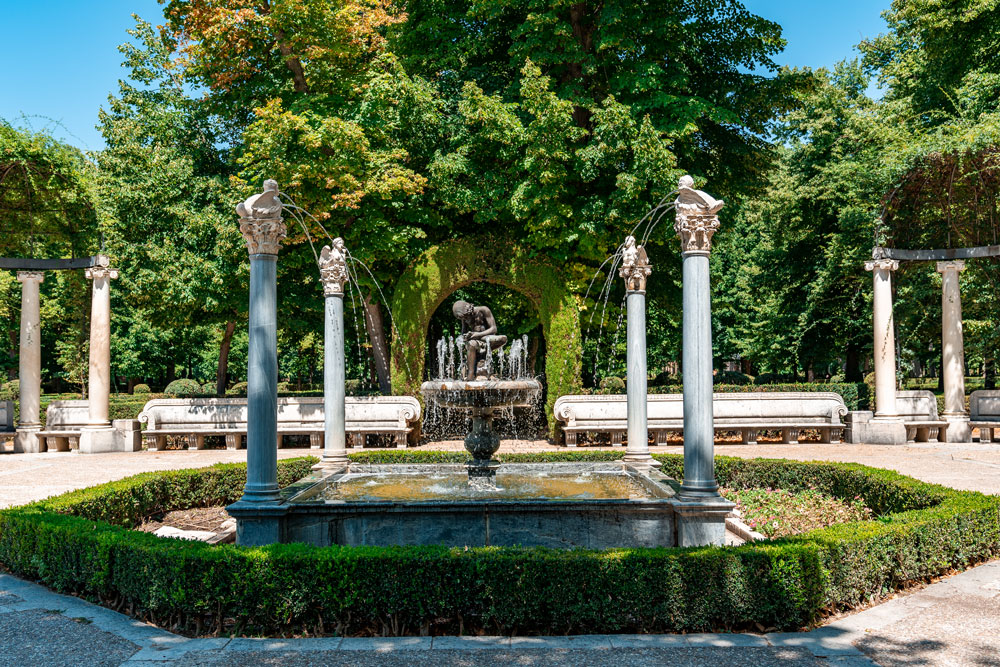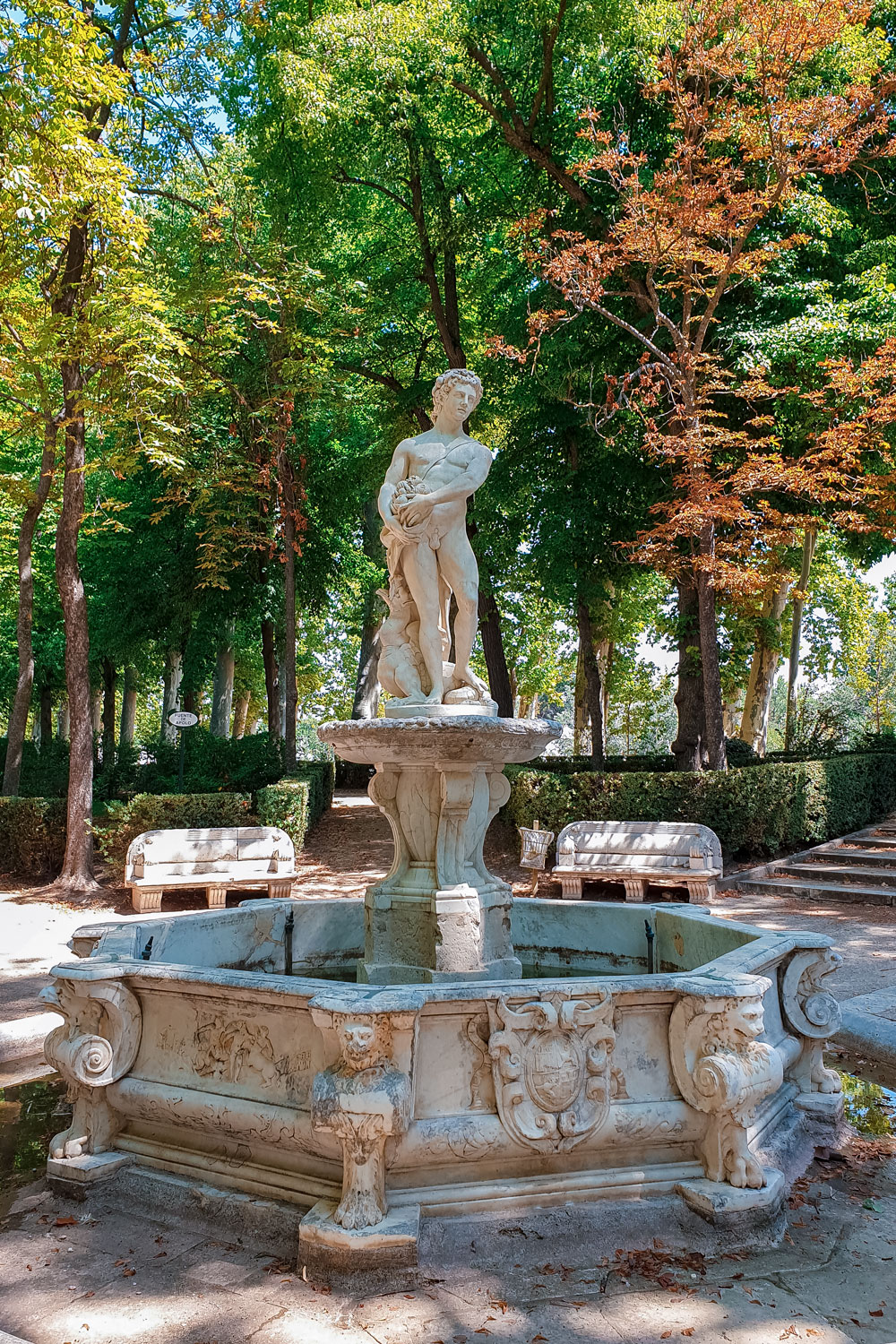 Aranjuez Royal Palace or El Escorial Monastery?
Both were built by the order of King Felipe II, but each was unique in its own way. If you had to choose between these two monuments, I would probably recommend the palace.
The Monastery is stunning but if I combine it together with the grounds, I would say that Aranjuez offers better value for your money. But, this is only my view.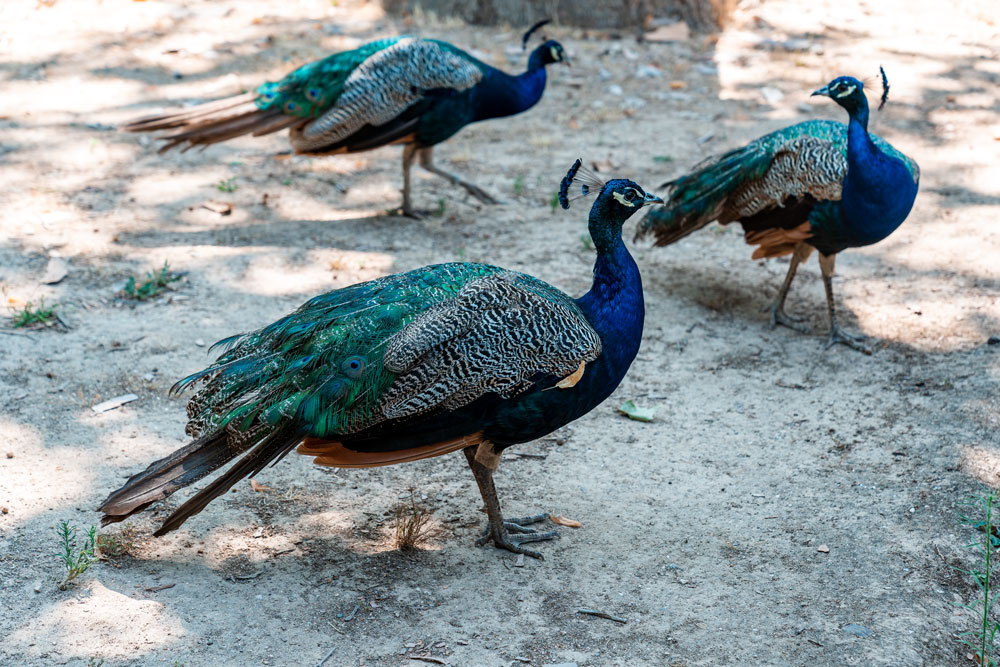 I am on a budget. Is it worth the money?
Absolutely! I always recommend saving somewhere else (i.e. food or souvenirs) than missing out on seeing things. Especially, when you are in the area.
Also, if you really don't want to (or can't) spend money on the admission ticket, note that the gardens are for free. You can still spend a nice day there and take a ton of photos of the grounds as well as the Aranjuez Palace.
Another tip that we learned on our trip to Toledo (Spain): Save money by skipping monuments/sights that have a low entrance fee (like 2-3 euros). This usually means they are very small and there is not much to see. You will be in and out in 5-10 minutes so it is perhaps better to choose a larger place that brings you more value.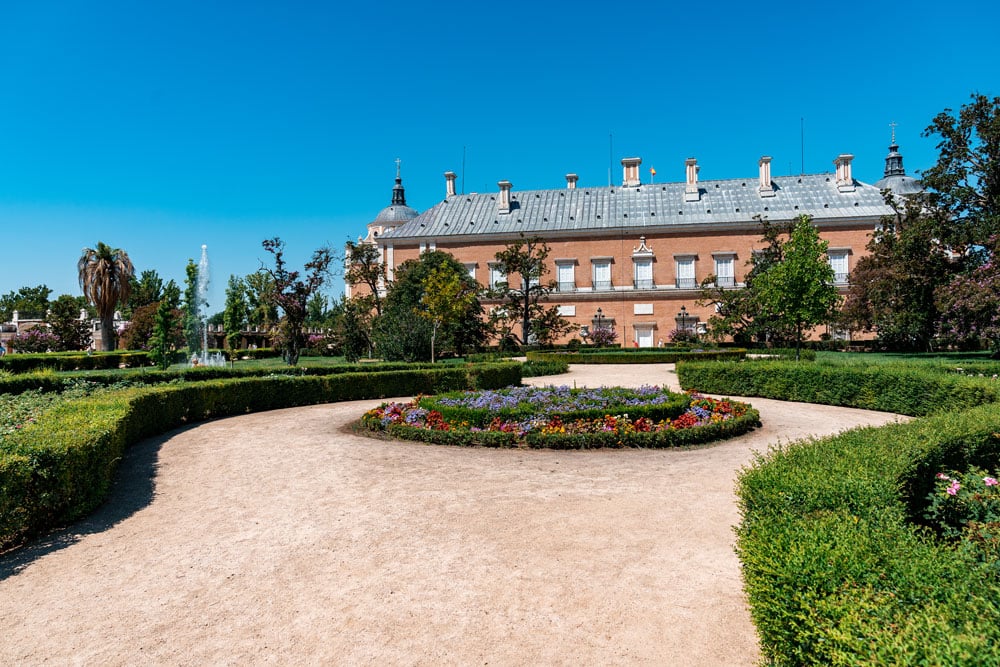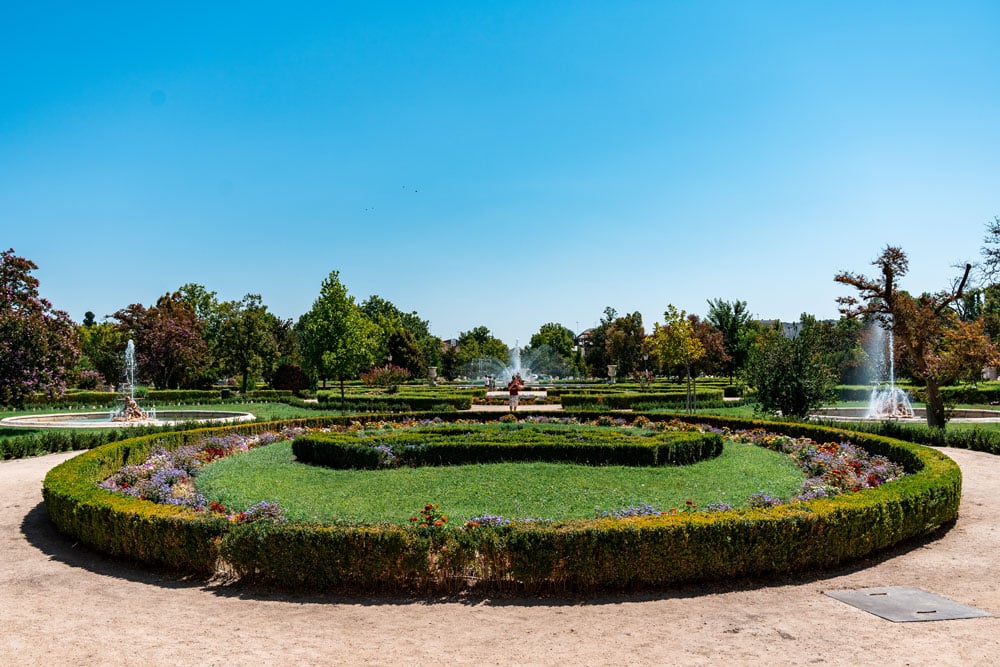 Our experience
We arrived at the grounds at about 10:30 in the morning on a Thursday. It was not busy at all which we appreciated. At first, we were not sure where the entrance was but soon realized it was from aside.
They had a very well-organized system with clear markings on where to go and in which direction. We did not have tickets so we followed arrows to a room with a ticket machine and bought our tickets. Then, we moved to the next room with security personnel and scanners like at the airport. They scanned our bags and let us through.
All personnel was very friendly and we understood each other even though they spoke Spanish.
The rooms were beautiful, each of them unique and well worth the visit. The highlight was the Porcelain Room.
We also liked that the explanation text and signs were not long but to the point which was just perfect (All in Spanish and English).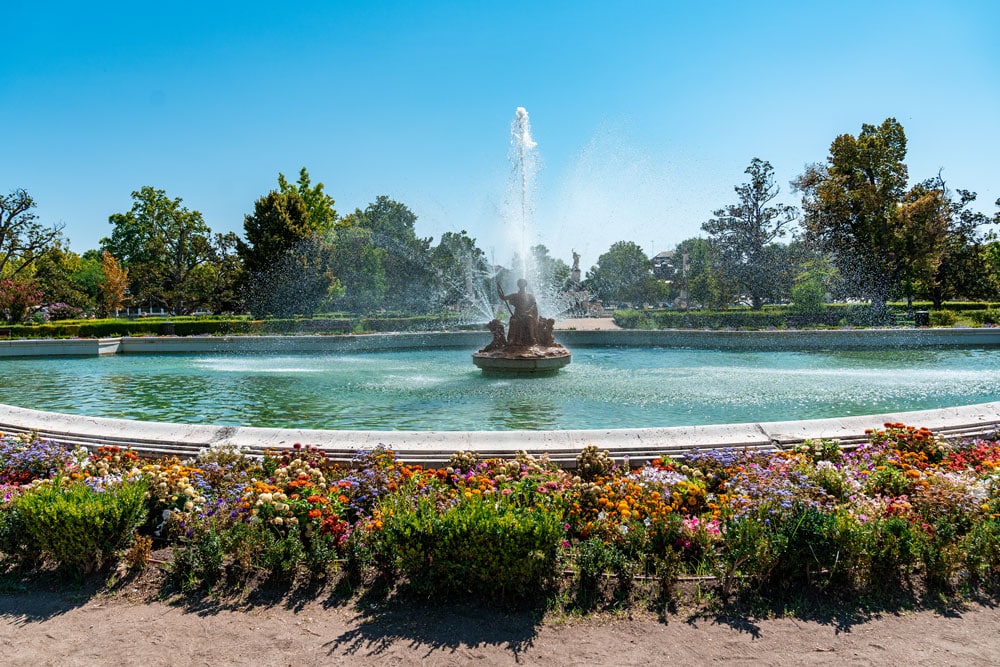 After the self-guided tour of the palace, we left the building and walked towards the gardens. They were beautiful and we're lucky to be there when they were on (they are not on all day but there is a timetable right before the entrance to the palace so you can check when they turn them on).
It's a nice place for kids as well – with the river Tagus and ducks, swans, and peacocks freely roaming the gardens.
Toilets were only inside the palace. There are vending machines with snacks and drinks located at the entrance to the bathrooms. A few cafeterias are at or close to Plaza de Parejas Square. There is also a souvenir shop in one of the buildings, slightly far away from the palace.
I hope you do find some of this information helpful and if you visit Aranjuez, please let us know what you think!
Safe travels!