This travel guide contains all you need to know about the Royal Palace of Riofrio before you plan your visit. A stone's throw away from Segovia, Palacio Real de Riofrio is one of the hidden gems near Madrid, Spain.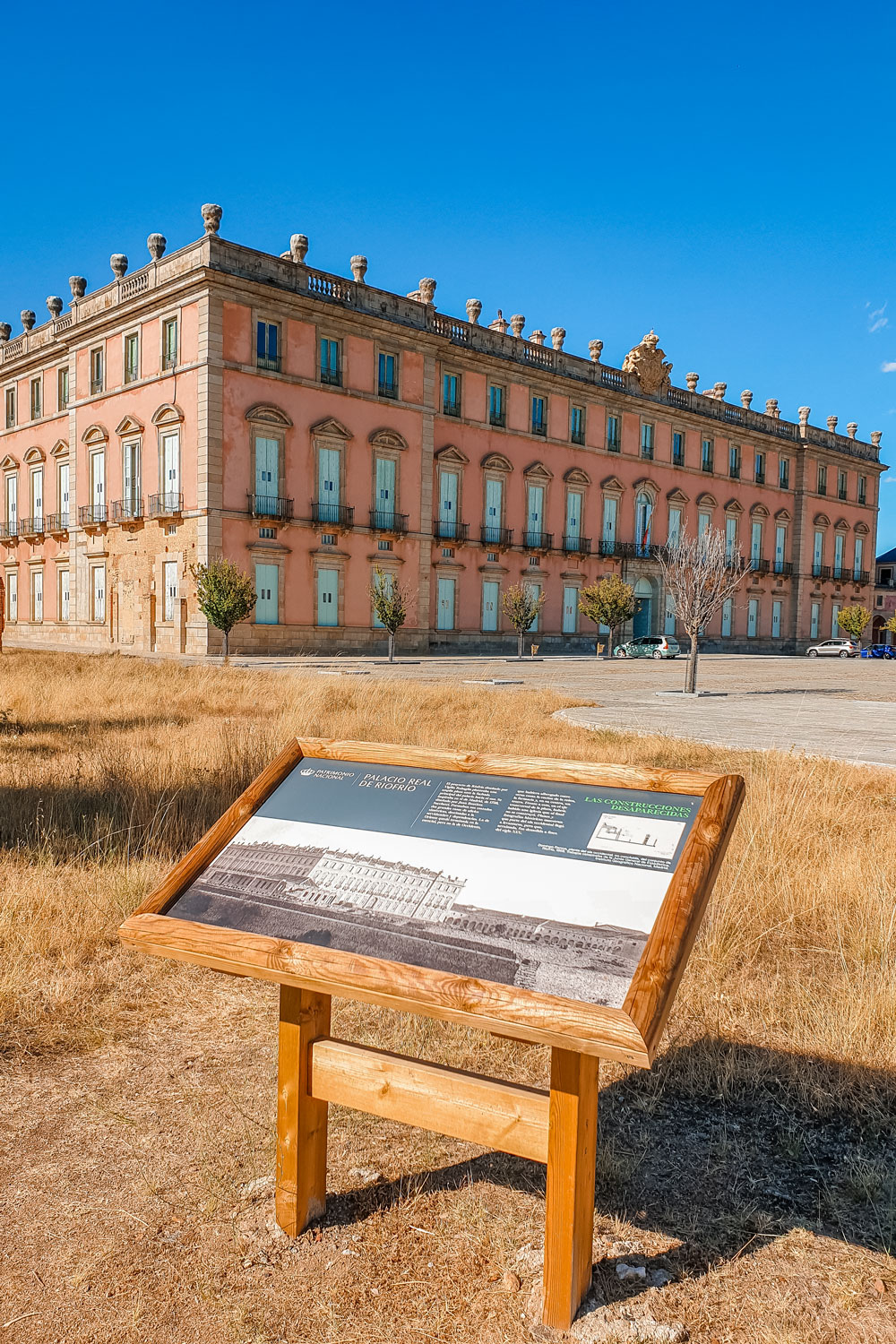 There are many royal sites around Madrid worth visiting and The Riofrio Palace is one of them. Reasonably priced, it can be a great choice for budget travelers as well as families with kids.
All information is up to date (2023) with insider pro tips and other valuable tips for those who would like to visit this site.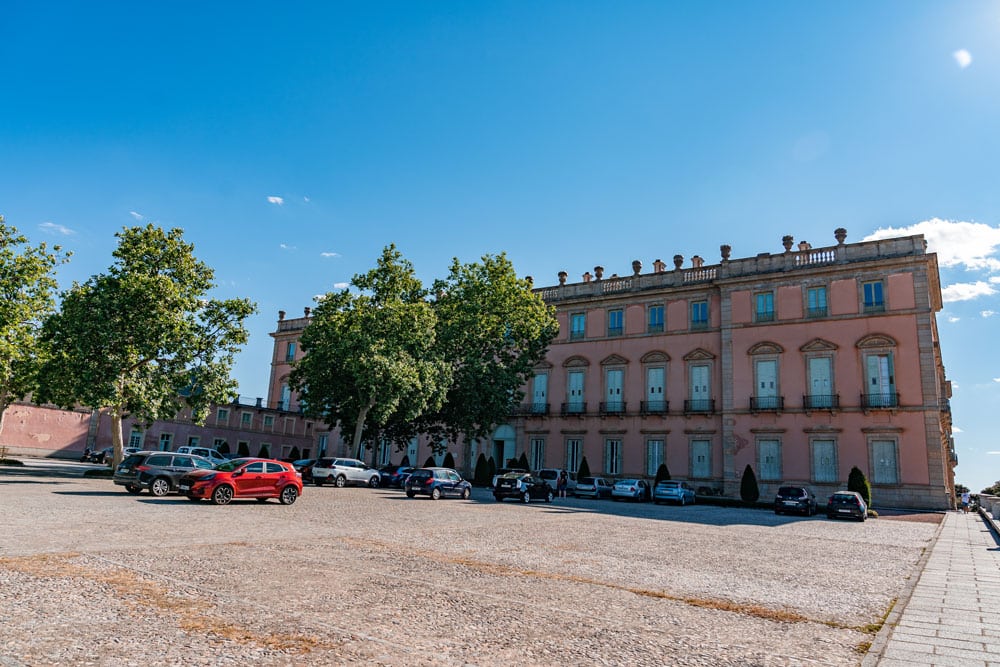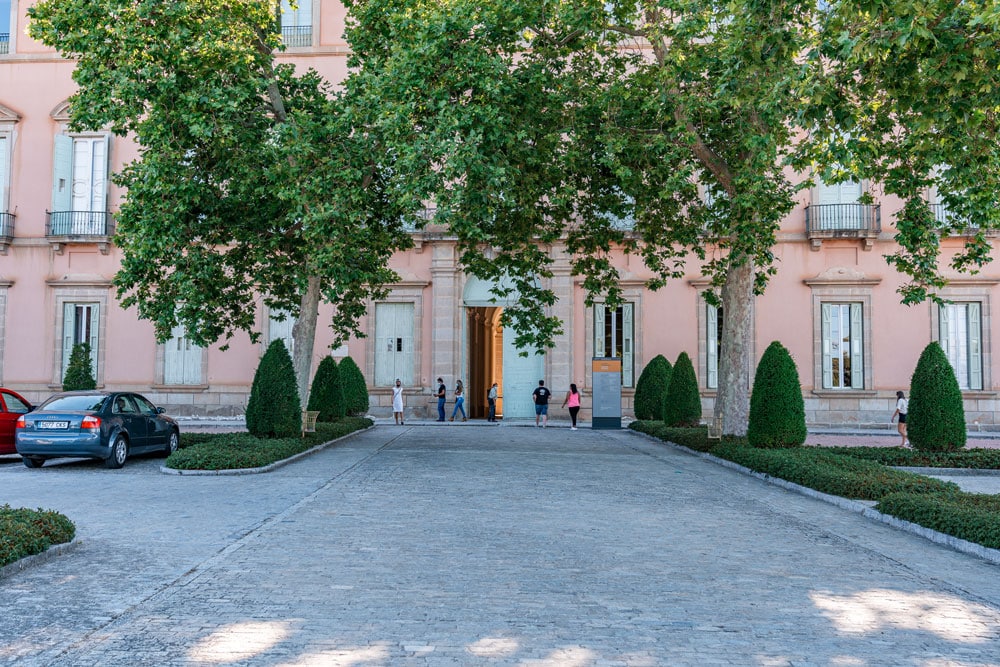 What to see there?
Royal Palace was built on the grounds where once King Phillip V used to hunt. Ordered by his wife, Queen Elisabeth Farnese after her husband's death, it was meant to be a place where her son could retire.
However, for over 100 years the palace stood mostly empty without any inhabitants. Now, part of the building houses a hunting museum, and the other part has well-preserved rooms with furniture and paintings.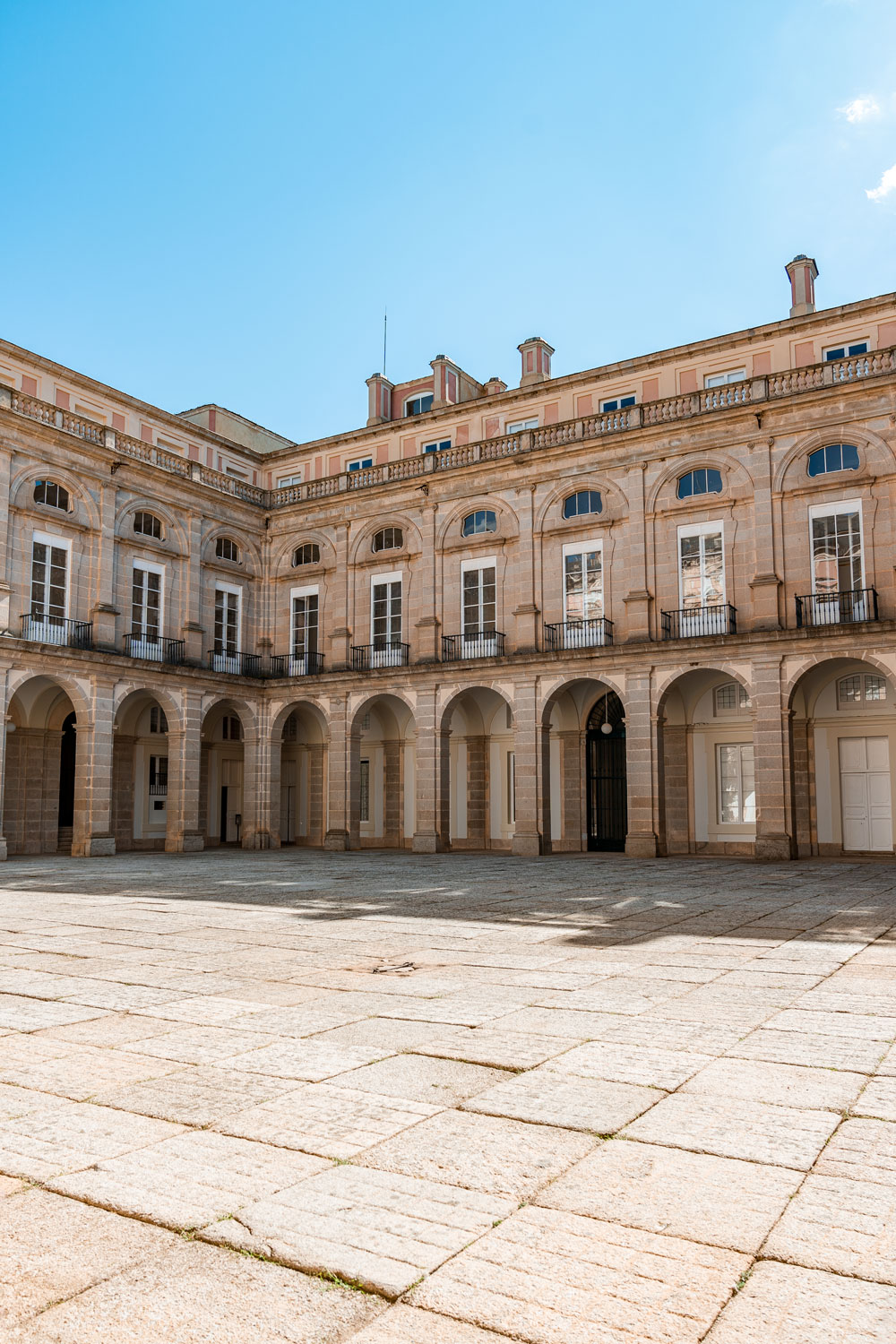 Riofrio forest (El Bosque de Riofrio). The Riofrio Palace is surrounded by 600 hectares of forest with some picnic areas and plenty of space for kids to run around. If you are lucky, you might see griffon or black vultures flying in the sky while exploring the area so biodiverse and rich in wildlife.
As for the flora – various types of oak can be found there, including ash, maple as well as willow trees. Shrubs like rosemary are abundant.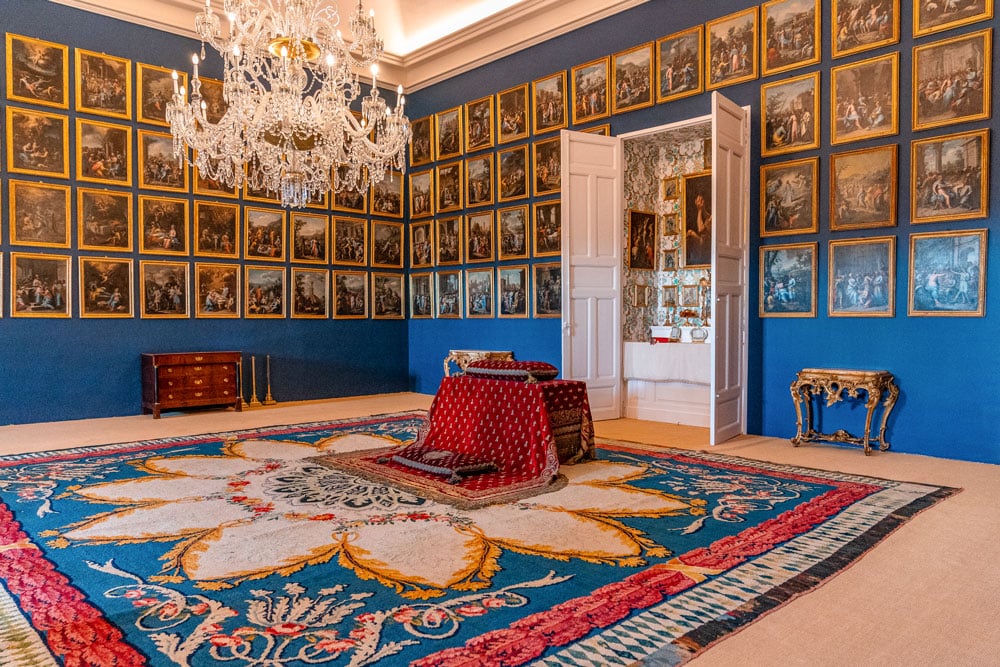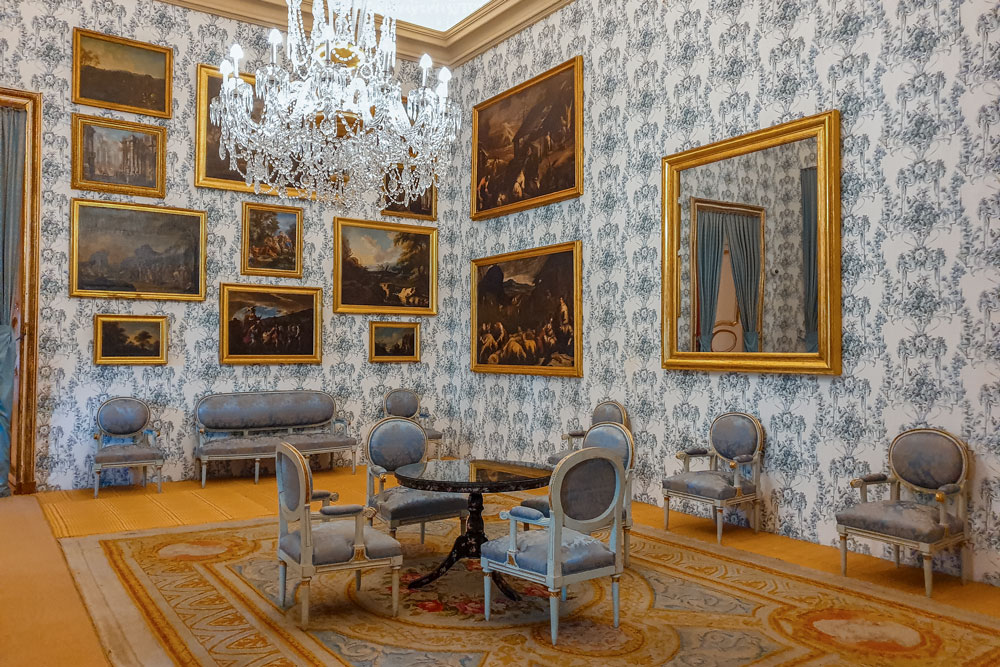 Where is the Riofrio Palace?
It is located 1-hour northwest of Madrid and 16 minutes southwest of Segovia.
How to get there?
The best option is by car and google maps will show you a detailed route.
There are 3 different options for how to get to Riofrio from Madrid by car. The fastest takes 1 hour while the slowest takes 1 hour 30 minutes. I believe all 3 options are toll roads which means you will have to pay at some stage. You can do so by card or cash.
I recommend using the fastest one so you can visit multiple places in one day like Segovia and/or the Royal Palace of La Granja.
You could take a regional train from Madrid to Navas de Riofrio – La Losa if you only wanted to visit this Royal Site. The train ride takes about 1 hour 40 minutes and runs 2 times per day in both directions. From the train station, you would have to walk 20-30 minutes (2.5 kilometers/1.5 miles) to get to the Riofrio Palace.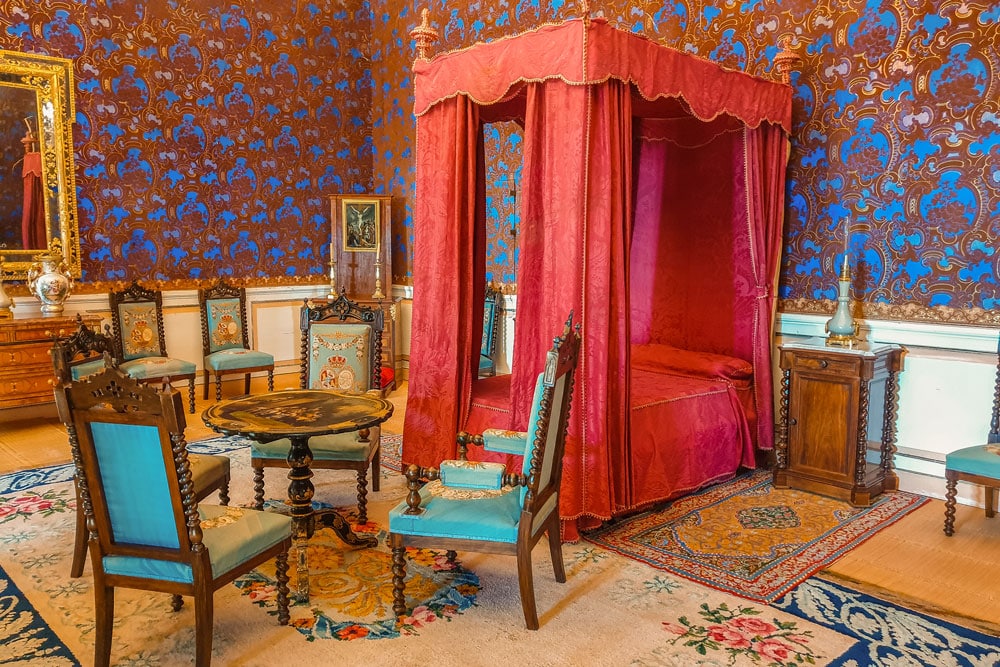 How much time do I need to visit?
For the palace itself count for about 40 minutes, with kids it will take longer though as they might find more interesting the museum with all the animals on display (we pretty much speed-walked through this section).
For the grounds – it all depends on you. If you have spare time, go and explore!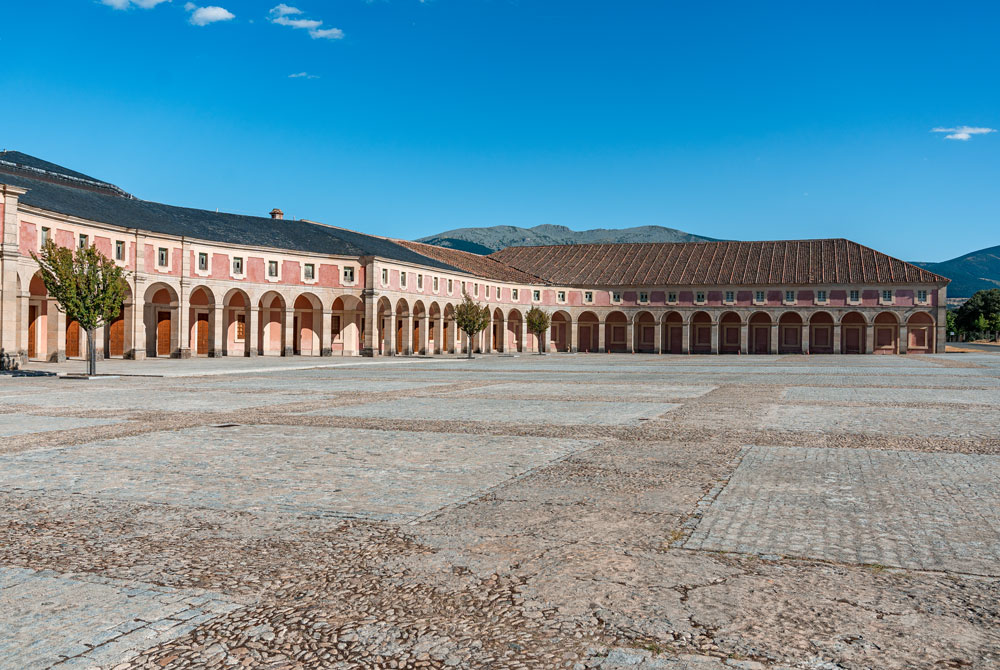 Things to know before you go:
The Palace is closed on Mondays.
Opening hours: Summer (April to September): 10 am – 7 pm (Tuesday – Sunday). Winter (October – March): 10 am – 6 pm (Tuesday – Sunday).
You can enjoy free entry on Wednesdays and Sundays from 3 pm until 7 pm (6 pm winter). I did not find any information on who can avail of the free tickets. However, other Royal Sites like Escorial or Aranjuez have free entry on certain days for European Union citizens and Latin American citizens only so it's best to ask. Some places also ask for an ID while others don't.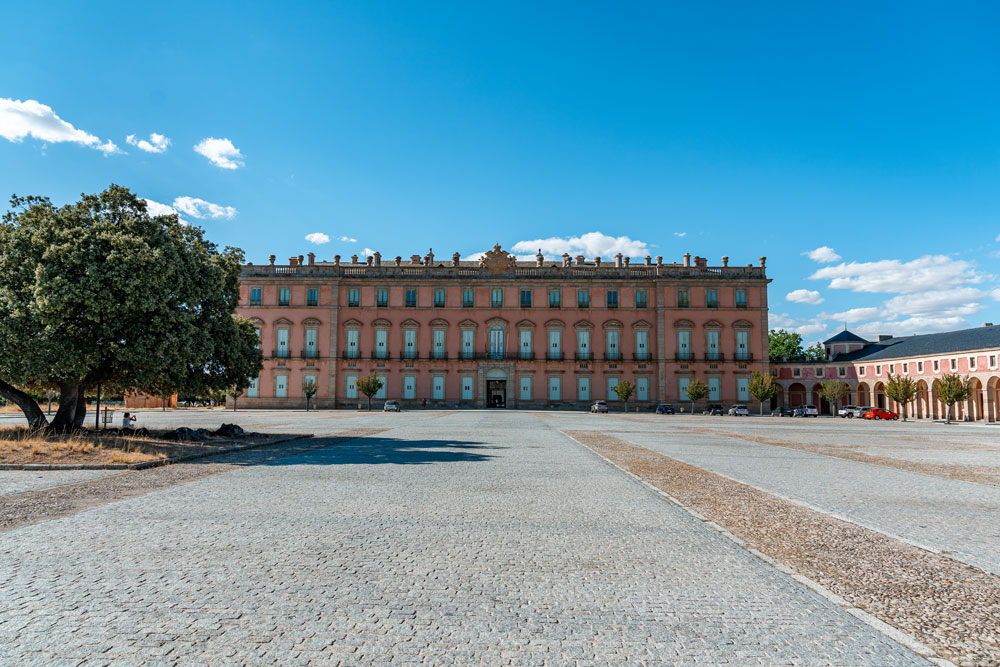 Pro Tips:
The last entry to the palace is at 6 pm in summer. We arrived at 5:45 pm and enjoyed our visit as there were not many people around. It is a self-guided tour.
Also, the palace is open all day without a break during the afternoon hours which is a plus!
After you tour the Riofrio palace, you can walk around the grounds until 8 pm I believe. Make sure to keep your admission tickets as these are checked by guards at both exits (either Segovia or Madrid direction).
Audioguides are not available.
The price of 4 euros for an adult (2 euros for students and seniors) is very reasonable we think but if you are not thinking of spending the rest of the day in the forest, perhaps rent a car and visit other places nearby that I have already mentioned above.
Toilets are on site, there is also a vending machine with snacks and drinks.
The ticket office is not where the front entrance is but the guard will explain to you where to go once you enter the grounds.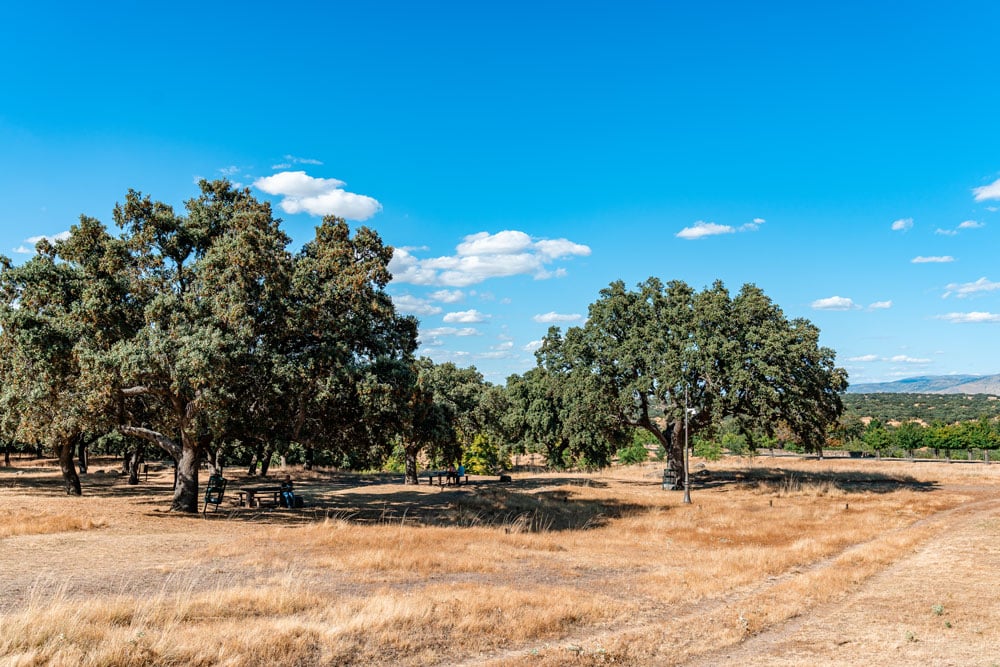 Resources:
Patrimonio Nacional website – contains detailed information about Riofrio Palace, including opening hours and prices. All information is in Spanish as well as English.
Renfe – Spanish train network where you can check timetables and book tickets.
Guys, if you do visit this Royal site near Madrid, please do let us know what you think and also let us know if you found this information helpful for your upcoming trip.
Safe travels!