This ultimate guide to visiting the Royal Palace of La Granja de San Ildefonso has all you need to know to plan your trip to this site.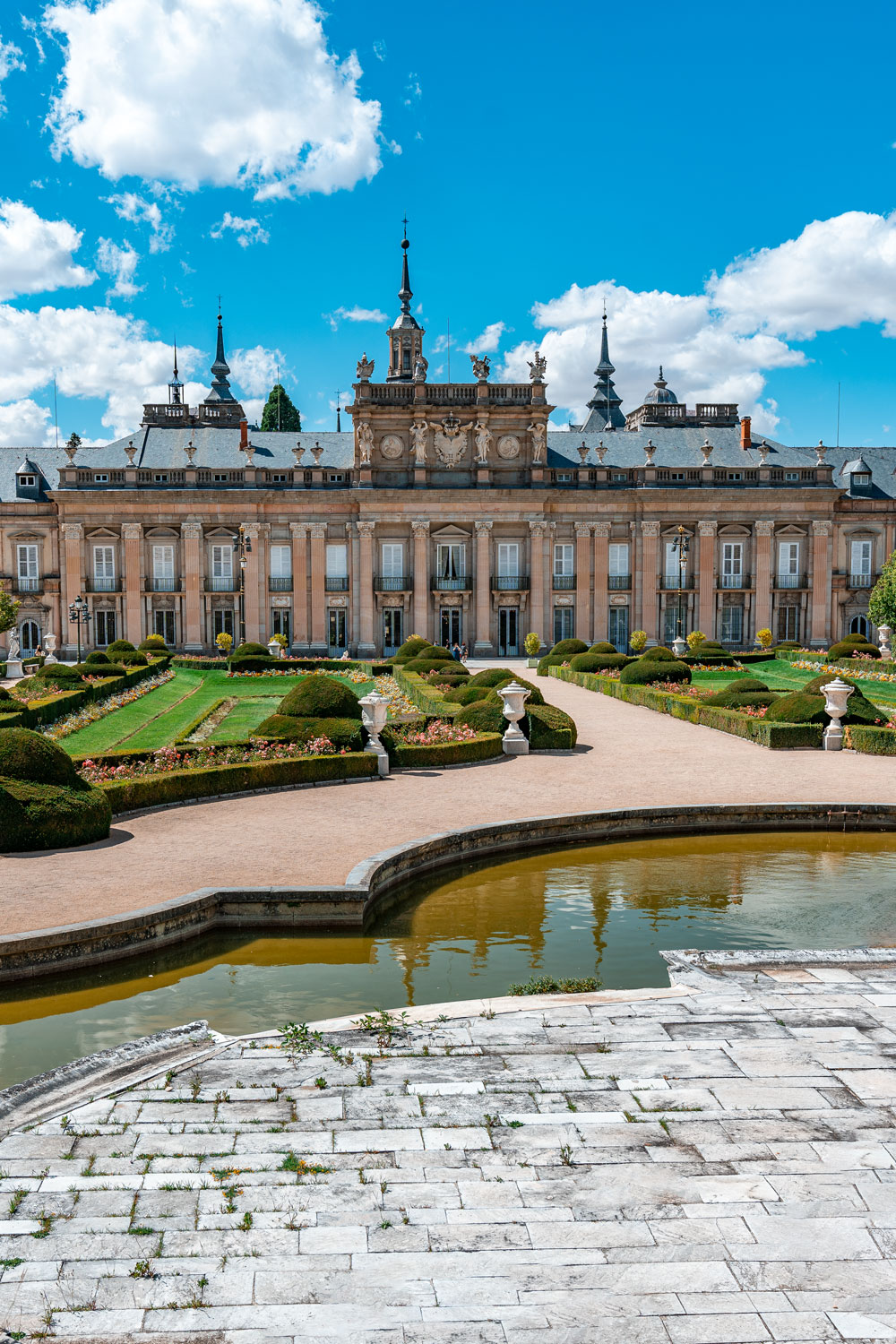 A hidden gem at the foothills of the Sierra de Guadarrama mountains, this Royal site is definitely worth visiting when in Madrid or close by.
Where is Royal Site of La Granja of San Ildefonso?
Located 80 kilometers (50 miles) north of Madrid, Spain, and only 11 kilometers (6.8 miles) from Segovia it makes the perfect addition to your trip.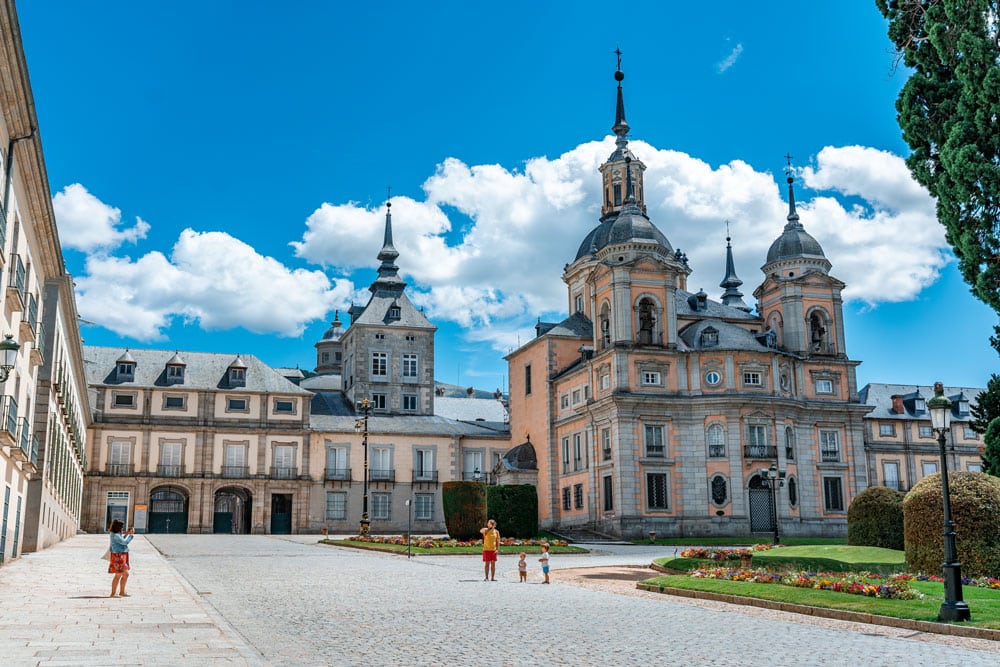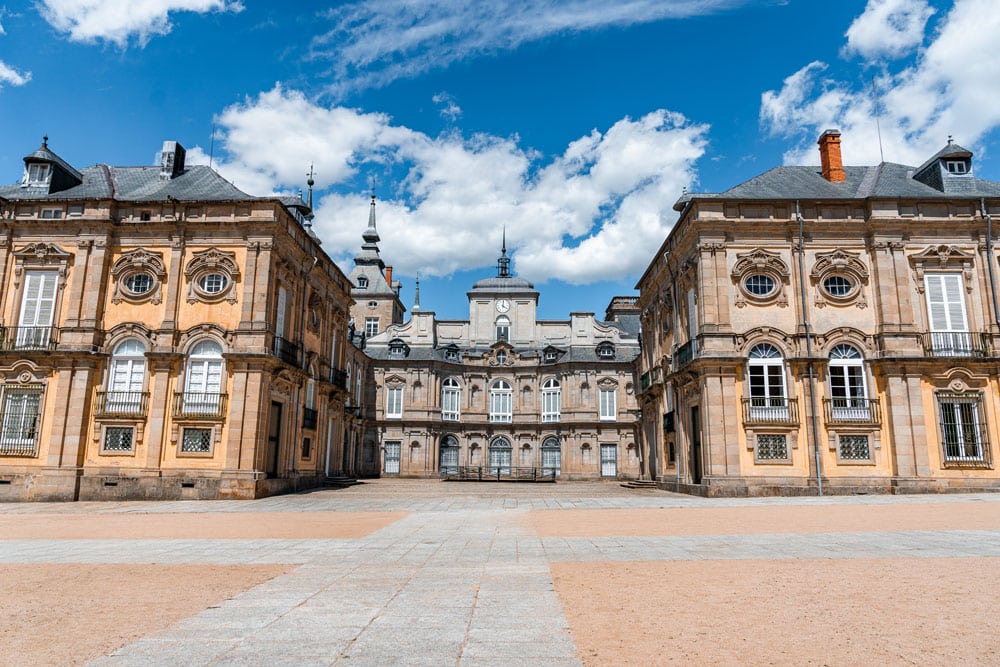 What to see there?
Royal Palace – this early 18th-century Royal residence of King Philip V, the first Bourbon king to rule Spain.
The Church – Real Colegiata del Palacio de la Granja de San Ildefonso is probably one of the first things you take photos of when you arrive.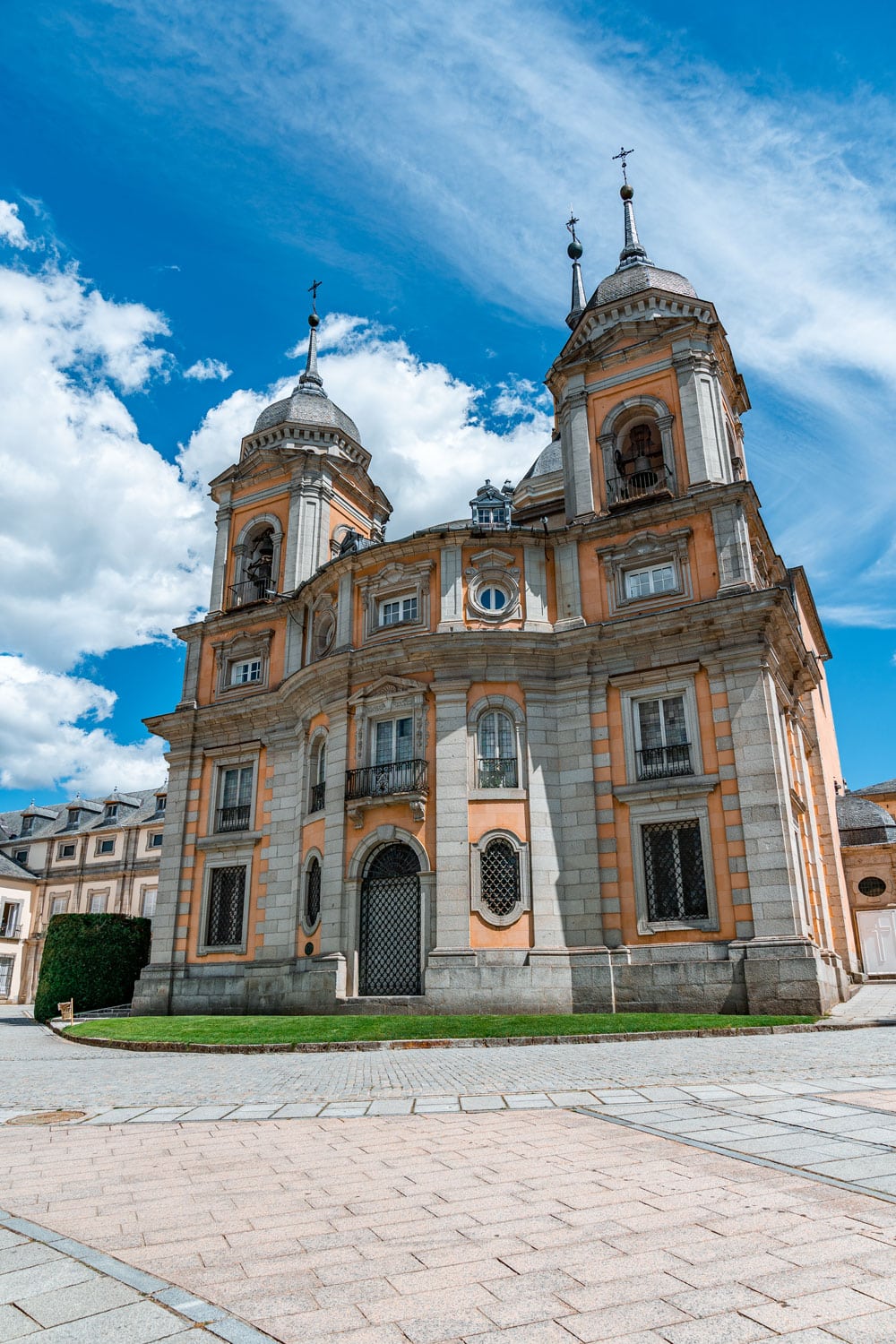 Palace Gardens – designed in the French Baroque style, with a labyrinth, various fountains like Andromeda Fountain, The Baths of Diana, and Fountain of Fame as well as a pond that supplied water to every one of them.
The inspiration to design them comes from the king's childhood at one of the courts of his grandfather – Luis XIV, also known as "The Sun King".
Also, it is worth mentioning that 3 important treaties between Spain and France, and Portugal were signed there in the past.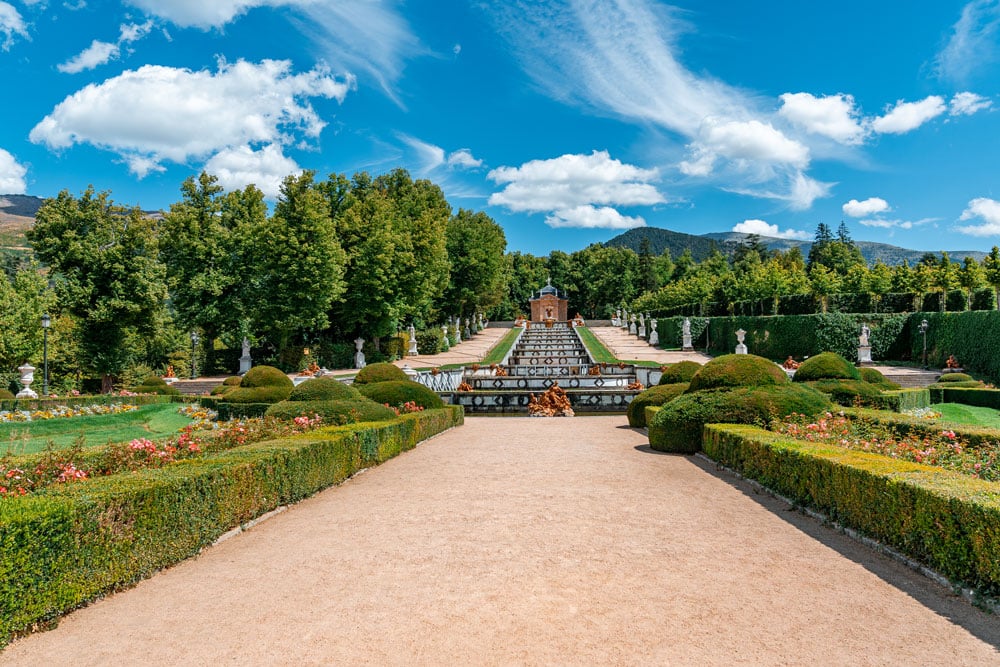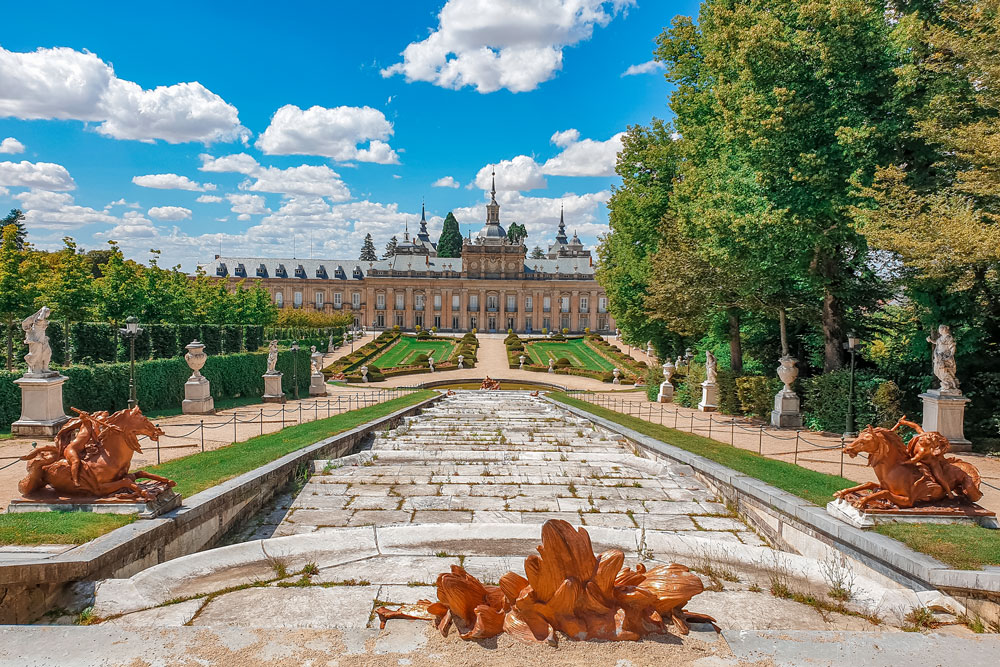 How to get there?
Your best option is by car, especially if you want to get the most out of your visit. It is a straightforward drive, mostly on a highway and you can choose whether you want to use a toll road or not.
There are no direct buses or trains to San Ildefonso from Madrid so you will have to go to Segovia first and take a bus to the Royal Palace. This can be a plus (you can also visit the city) as well as a minus (wasting more time getting from A to B which can also mean you will have less time to see everything).
Another alternative is to take public transport from Madrid to Segovia and a taxi to the Palace. A ride should cost about 15 euros one way.
There are regional and high-speed trains from Spain's capital to Segovia. I suggest you go with the second option as it only takes 27 minutes to get there and these trains run frequently unlike the regional ones with almost a 2-hour ride.
Note: A walk from the train station to the Aqueduct will take you about 20-25 minutes and so will the walk to the bus station.
A bus from Madrid (Moncloa) to Segovia costs about 5 euros for a single ticket. Count with a ride of 1 hour 20 minutes to 1 hour 45 minutes. The company is called Avanza. From the bus station, it is a 6-minute walk to the aqueduct (if interested in spending half a day in Segovia).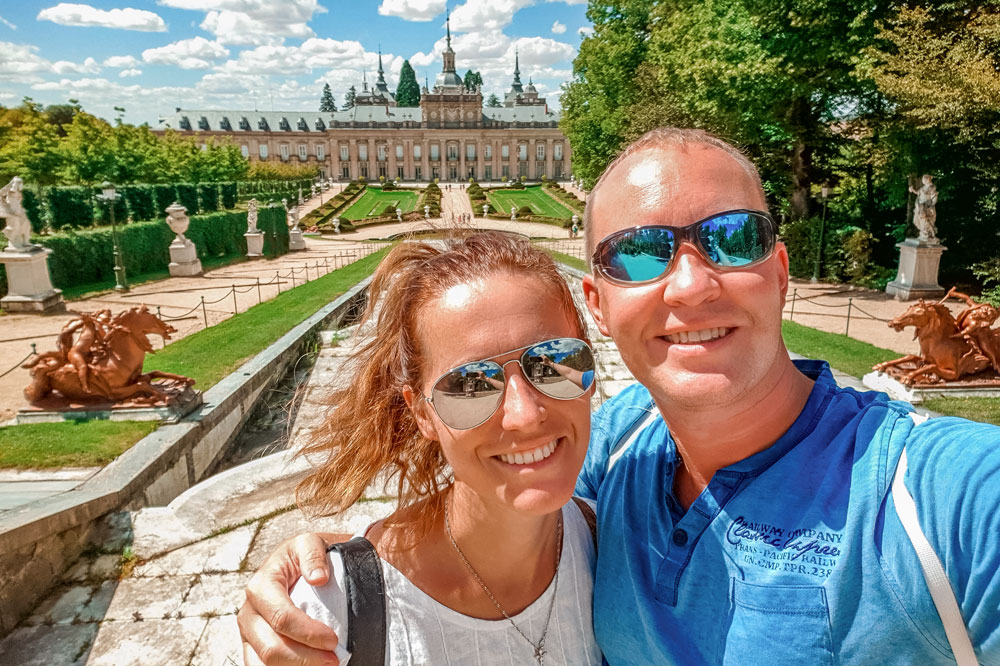 Opening hours
Always visit their official website for the most accurate information as it can change. There are a few things to remember though:
Mondays – Always closed!
Summer opening hours (April to September): 10 am – 7 pm (Tuesday – Sunday).
In winter, the opening hours are shorter than in summer: (October – March): 10 am – 6 pm (Tuesday – Sunday).
Some days have a free entrance (during certain times): i.e. from April to September, EU citizens and Ibero-American citizens can enter the palace for free on Wednesdays and Sundays from 3 pm to 7 pm (3 pm – 6 pm in winter).
The La Granja Royal Palace does not close for siesta (in the afternoon) which means you can enjoy the visit even when other places are closed!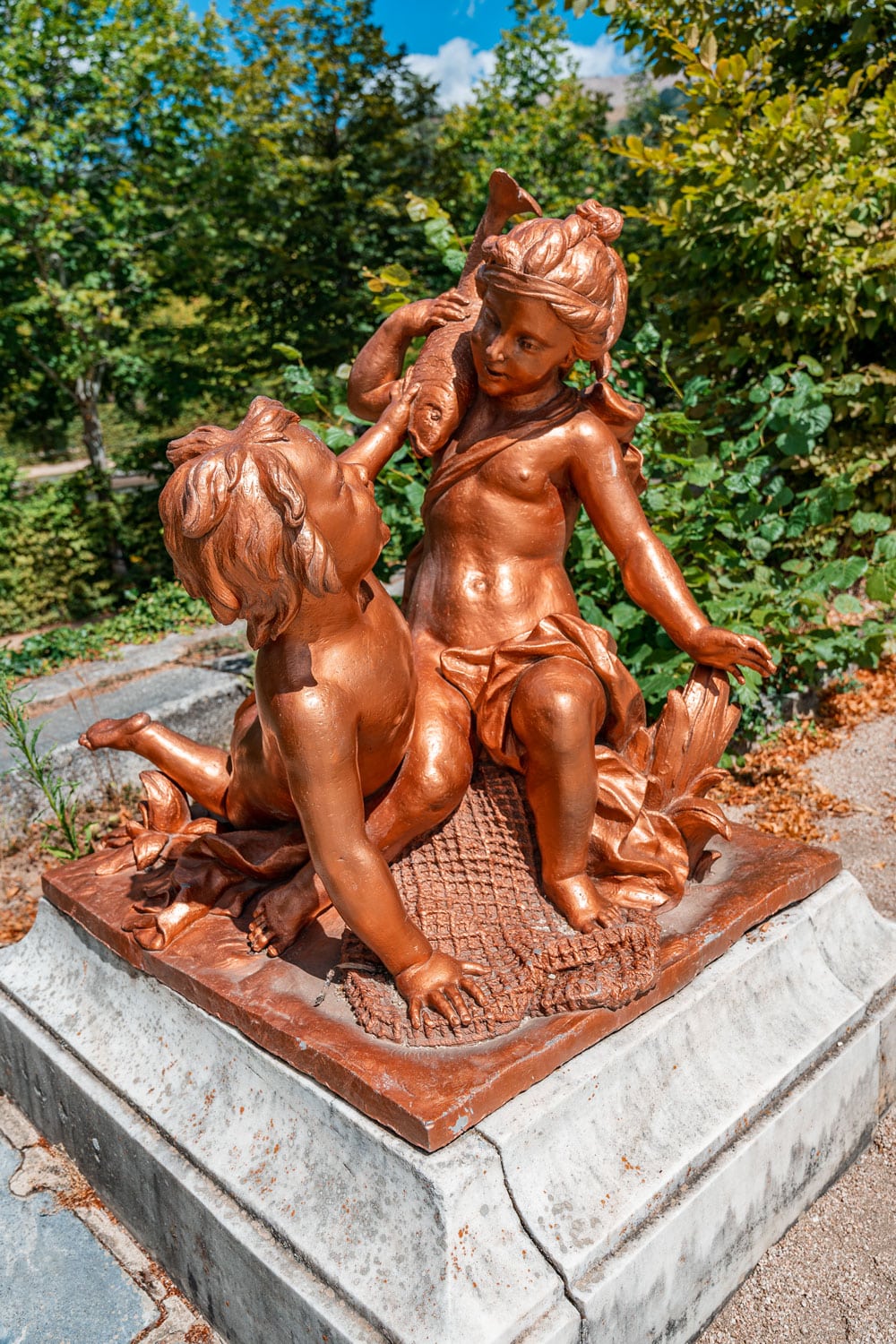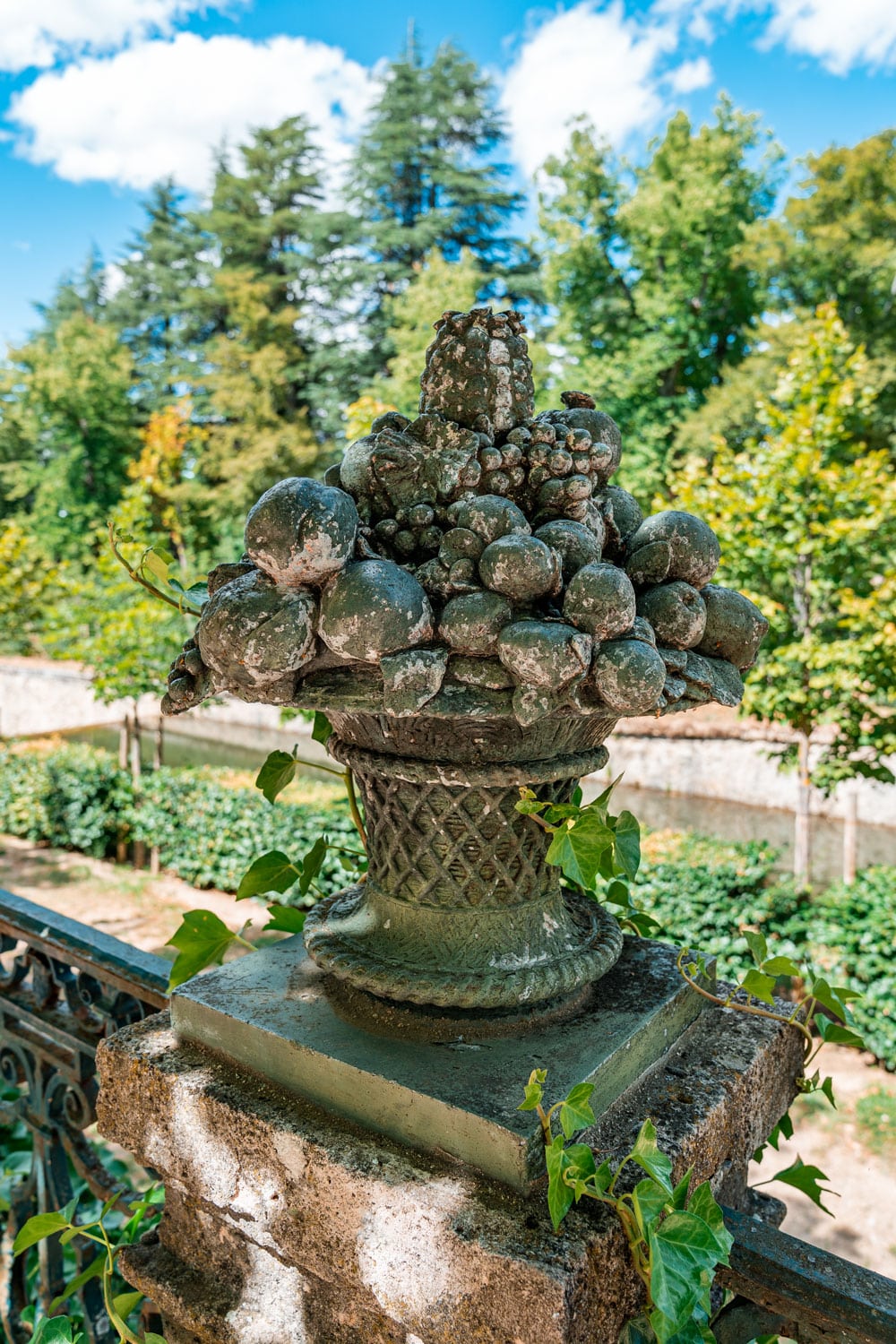 How much is the ticket?
These are the prices for 2023. They can change so double-check before you plan a day trip from Madrid, especially with a large family or if on a budget.
9 euro – Adult
4 euro – Kids (5-16 years of age), students and seniors
Free – Kids under 5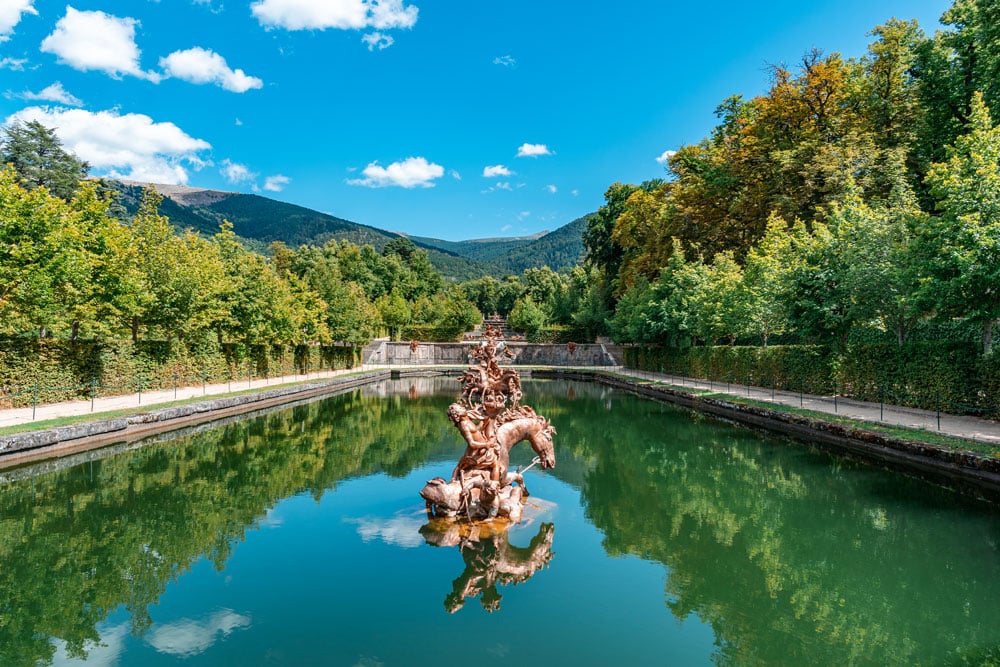 Where can I park?
Note that the Royal Palace of San Ildefonso does not have an official parking area. We were a bit confused when we arrived and where to go at all but finally found an empty spot in one of the side streets (Calle Tahona).
It was free as there were no blue or green lines and no parking meter.
Pro Tip: Plan your trip and use the street view option on Google Maps to see what the situation is. The parking spots are limited and it can be a challenge to find a place when the place is busy, but once you know what to expect and more importantly where you could go, it is easier to navigate around.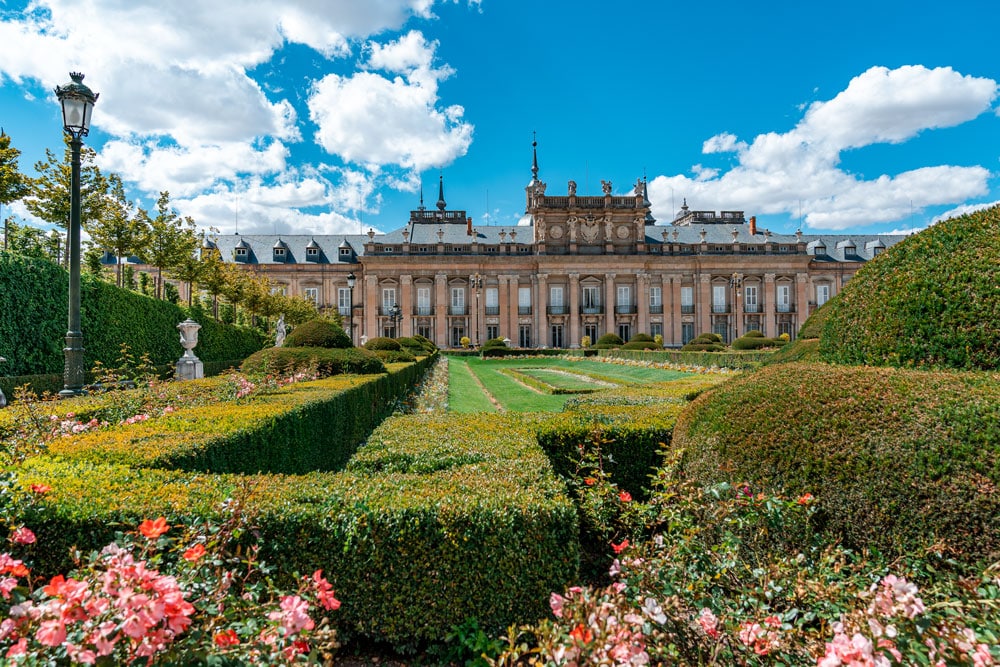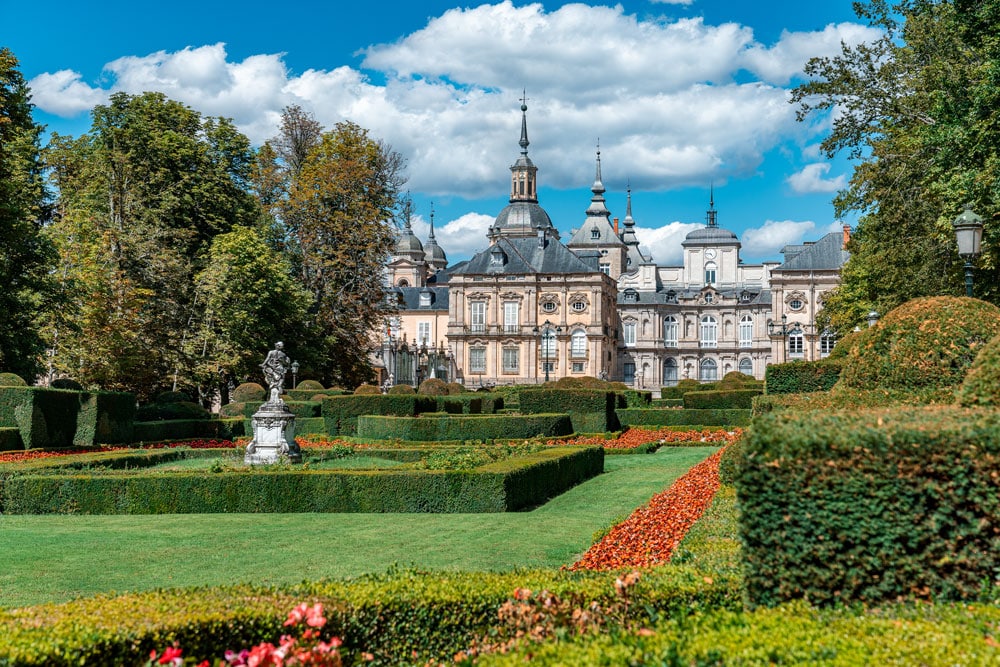 Our experience:
After visiting a few sites in the area that belong under the Patrimonio Nacional agency (like Aranjuez) we were a bit surprised that this place was not as well-organized and marked as the previous ones. Once we passed the scanner and got our tickets, inside you kind of knew where to go.
While the place is huge, your visit was over fairly quickly. I believe the expositions are only in the left part of the Palace.
When we entered what looked like a courtyard, after looking around we were not sure whether our visit was over or not and noticed that a few other visitors looked confused as well.
We walked towards a gate at the farther side of the courtyard, and when we passed it one of the guards said goodbye to us and wished us a nice day.
We left so, not sure where the gardens that we saw from the palace windows were. Had to go back and ask. We learned they were to the left, a short walk around the San Ildefonso Palace.
Now, from a distance, we noticed people entering another part of the Palace (to the left from the exit gate) so we approached as well. It is an entry to a chapel which is also part of your ticket.
Some of the gardens (they are free to enter) are well-kept but the area to the left of the Cascade Fountains seems to be forgotten about which was a shame. You can still get nice photos there at certain angles though.
All in all, we had a nice time there. The staff was polite and helpful. The gardens are large with beautiful fountains so there is plenty of space for everyone and you can wander around for as long as you wish. Wish the fountains were on all the time though.
Seeing that the Palace visit is relatively quick, it might suit families with kids who can spend more time outdoors in the gardens of La Granja.
Pro Tip: If you feel that the admission fee is too much, you can still visit the gardens for free! Plus, you can take as many photos as you like from the outside.
Note: No photos are allowed inside!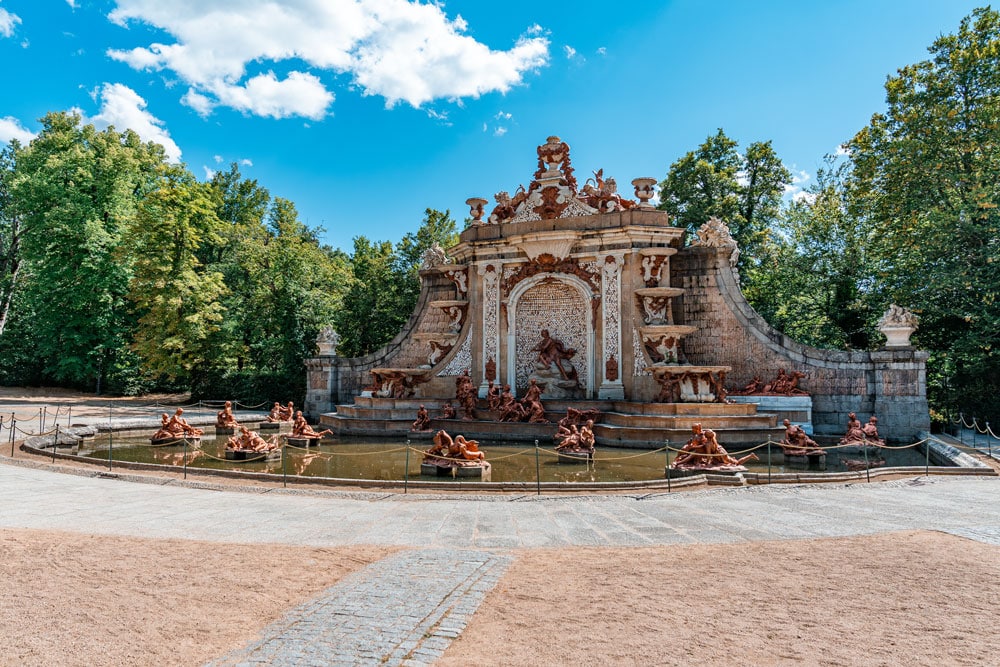 Resources
Patrimonio Nacional is the official website where you can find all the information regarding tickets, opening hours as well as special free-entry days, and whether they apply to you or not.
Train timetables and prices (you can also book online).
Enjoy your day trip to La Granja and let us know what you think!
Safe travels!