Make the most of your time in Athens with this Athens in 2 days Itinerary. Get information and useful tips on accommodation, travel tickets, entrance tickets, and more.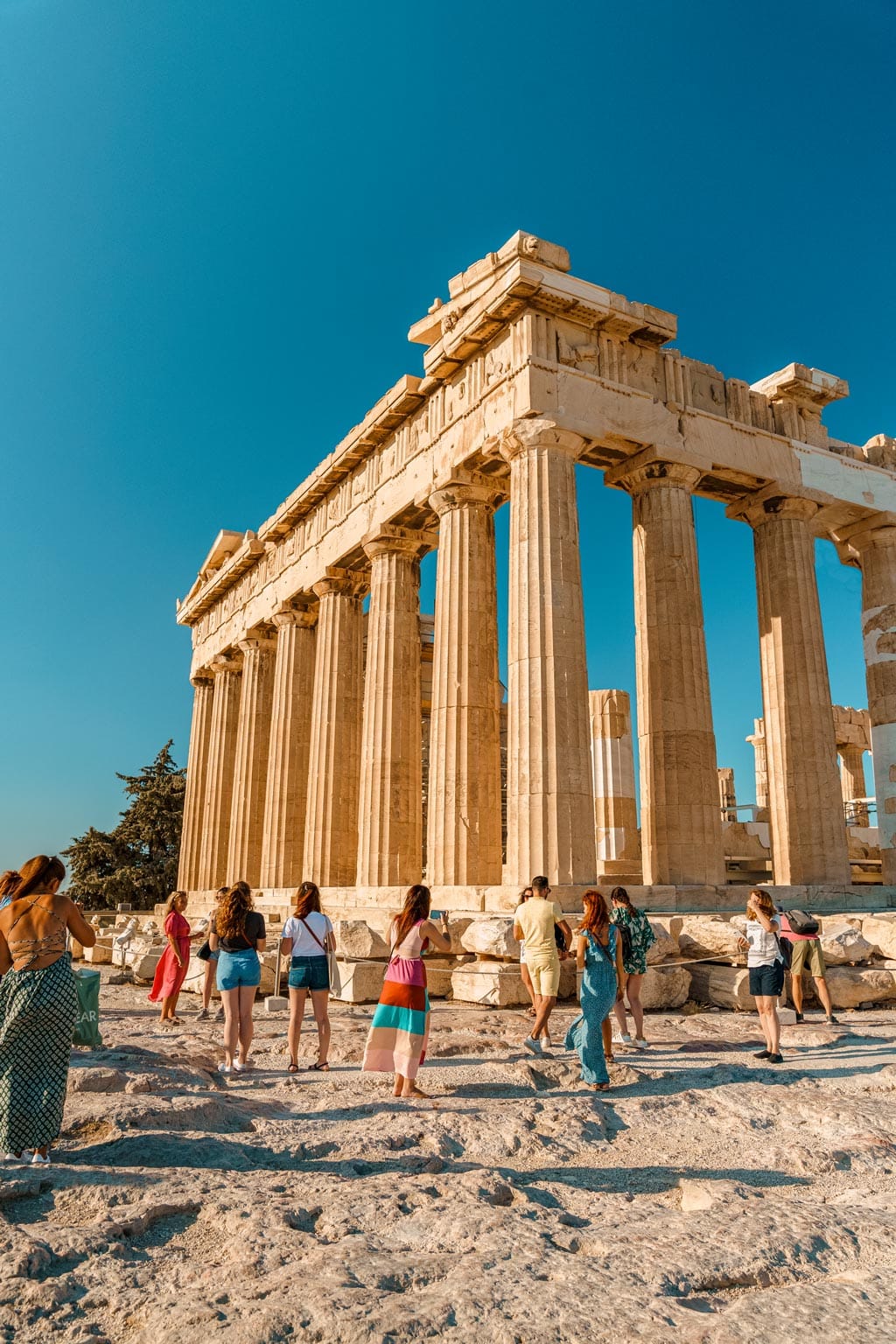 If you are worried that 2 days in Athens is not enough, don't be. Even though there is plenty to do in this city, you still can manage to see a lot.
This 2 days in Athens Itinerary includes my personal experience when visiting this city so it gives you an idea of how to avoid crowds, where to eat, or what not to do.
The city of Athens is quite compact so you can easily cover all the major sights in 2 days. I recommend using the metro to get around Athens, but if you want, you can walk instead.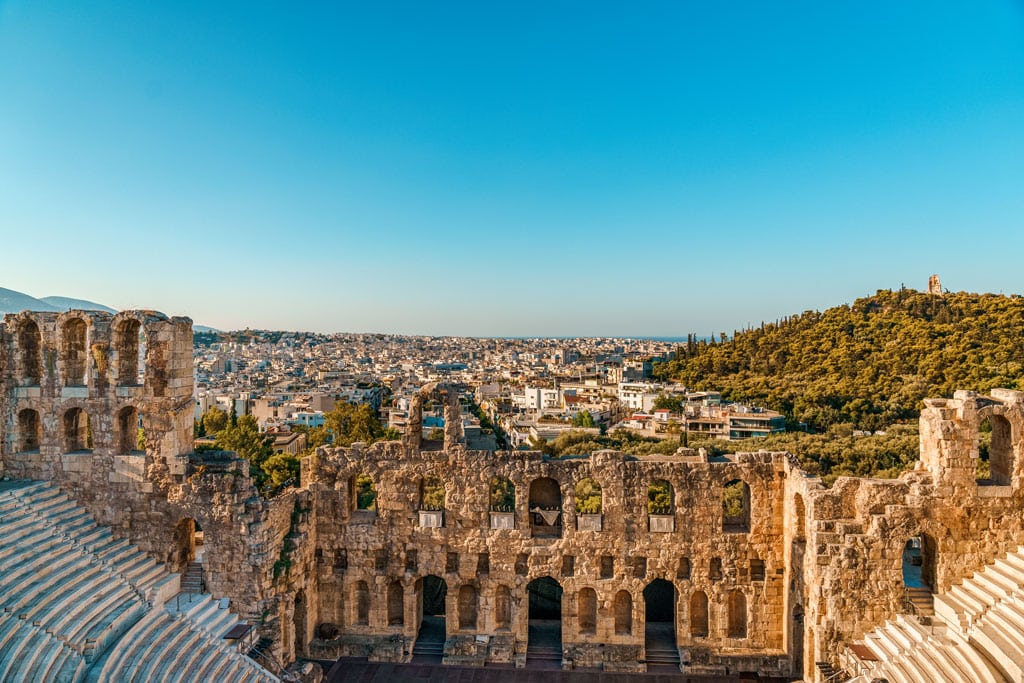 What to do in Athens in 48 hours
Guys, I hope that you will find this 2 days Athens Itinerary useful. It should give you an idea of what you can do and where you can go in Athens in 2 days. Please, bear in mind that you might not be able to cover everything.
This will depend on many factors: the time spent at each site, your pace, breaks, and weather, …. We enjoyed having quick lunch breaks by grabbing gyros wrapped in a pita but you might like to sit down for a complete meal.
No matter what you do, I hope you have a good time exploring Athens in 2 days. I hope this post helps you plan your trip to Athens as well as gives you some tips on where to eat or what travel tickets to buy.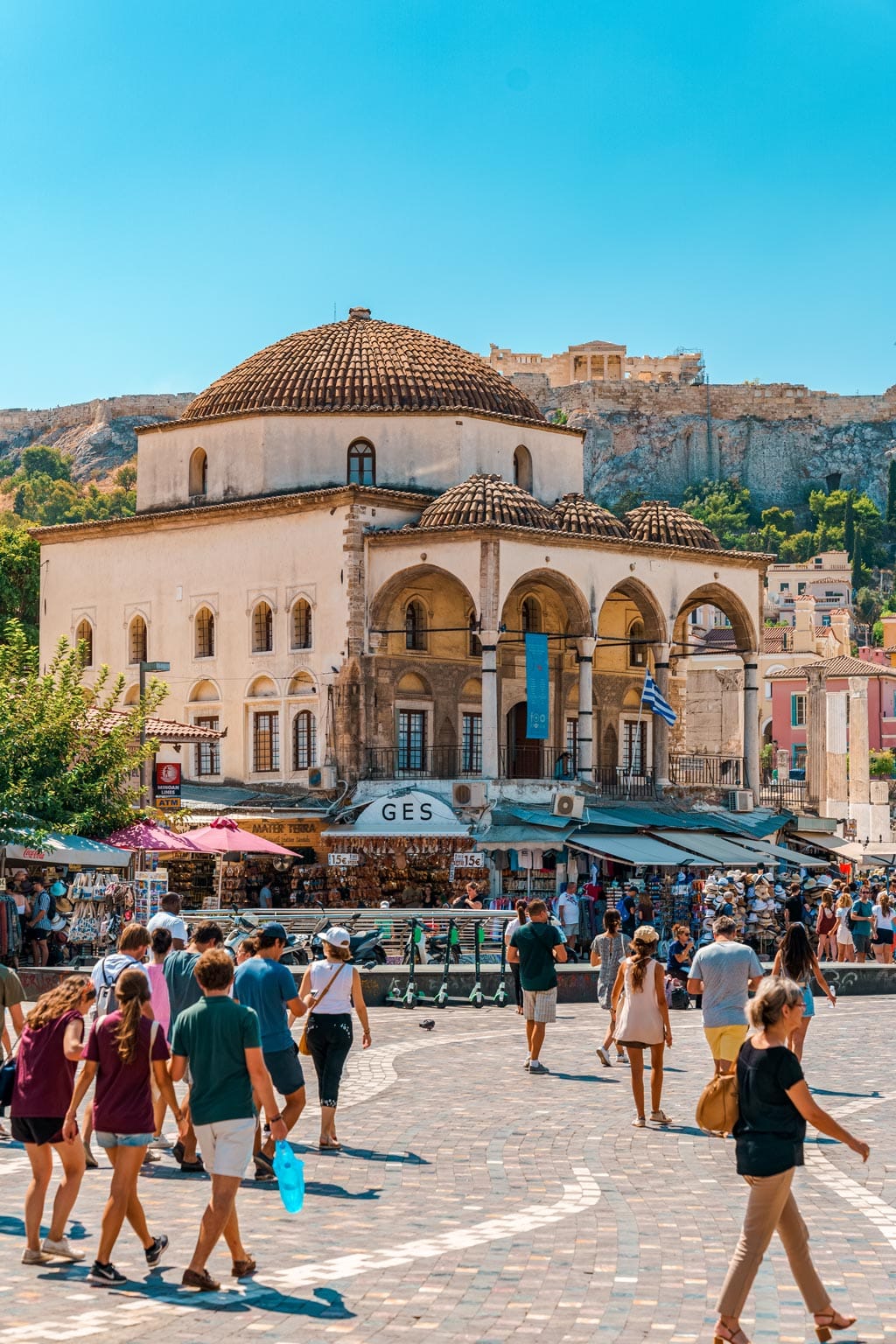 Day 1
Start the day at Monastiraki Square. It's right outside Monastiraki metro station. From there, you have a nice view of the Acropolis. you can visit Hadrian's library here or have a stroll through the flea market.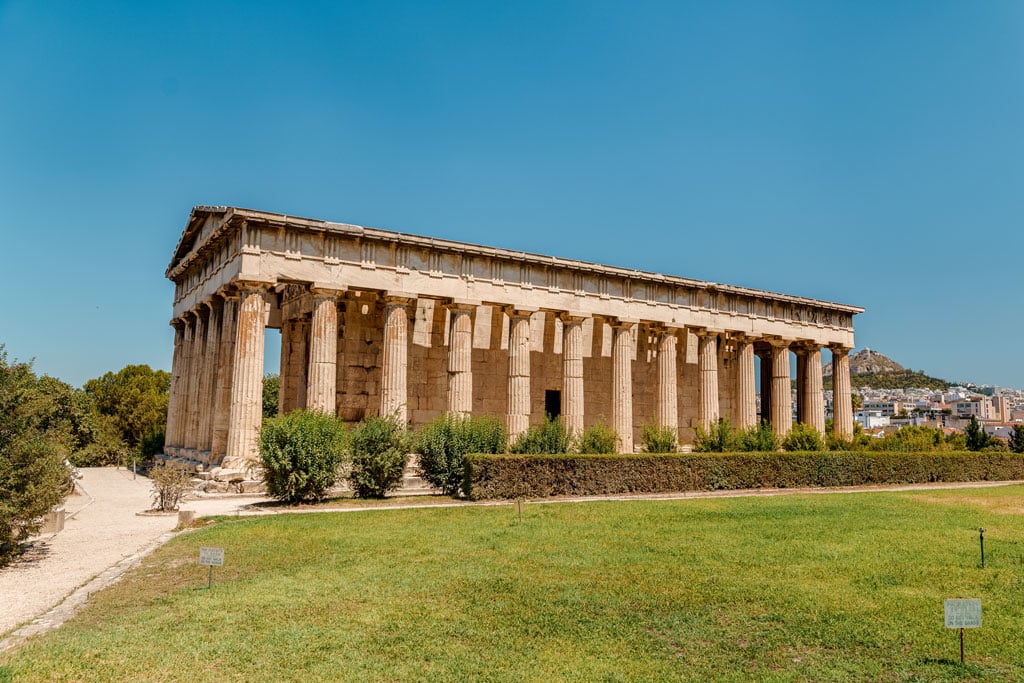 A quick 3-minute walk from the library will you to another archeological site – The Ancient Agora of Athens. I personally enjoyed this place more than the Acropolis. There is a little museum with ceramics from the Hellenic period, a good number of shaded areas, and the Temple of Hephaestus is quite impressive.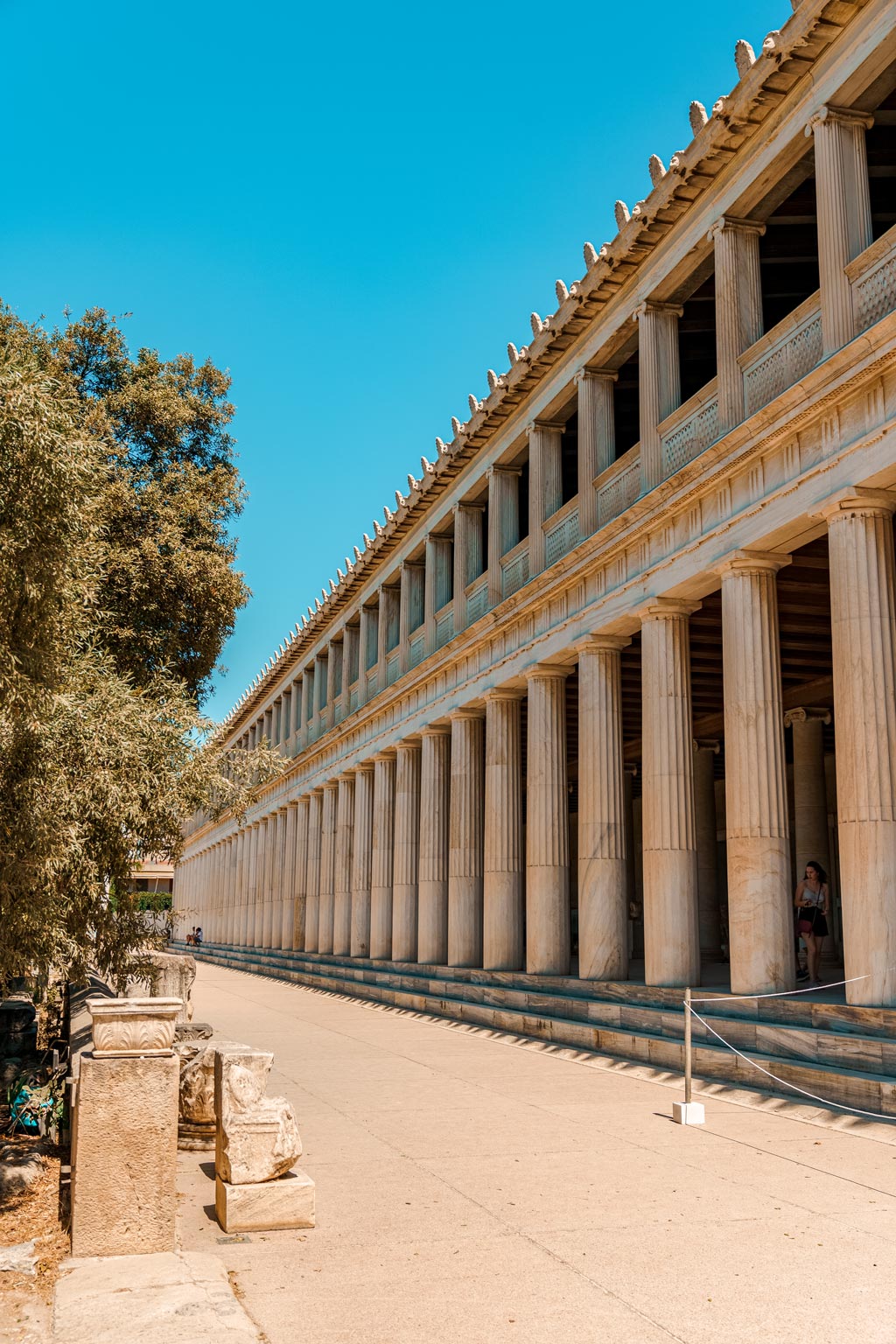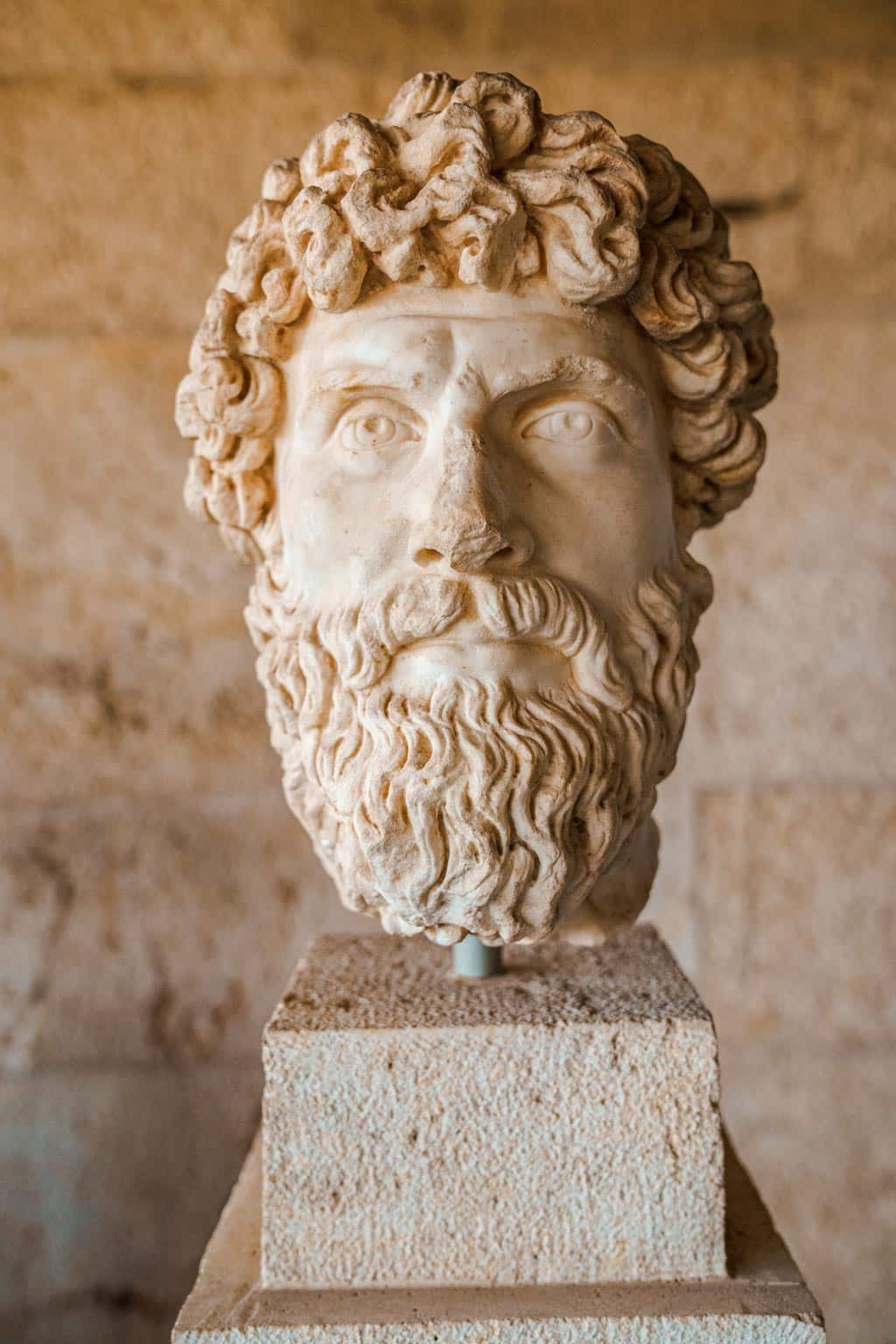 From there, head back to catch the metro to Acropolis. Find "o Gyros Pou Gyrevis". You can't miss it as it is located right outside the metro station (note that there are 2 exits so have a look around). This small place offers delicious souvlaki and gyros for reasonable prices. We stopped to eat there twice when visiting Athens.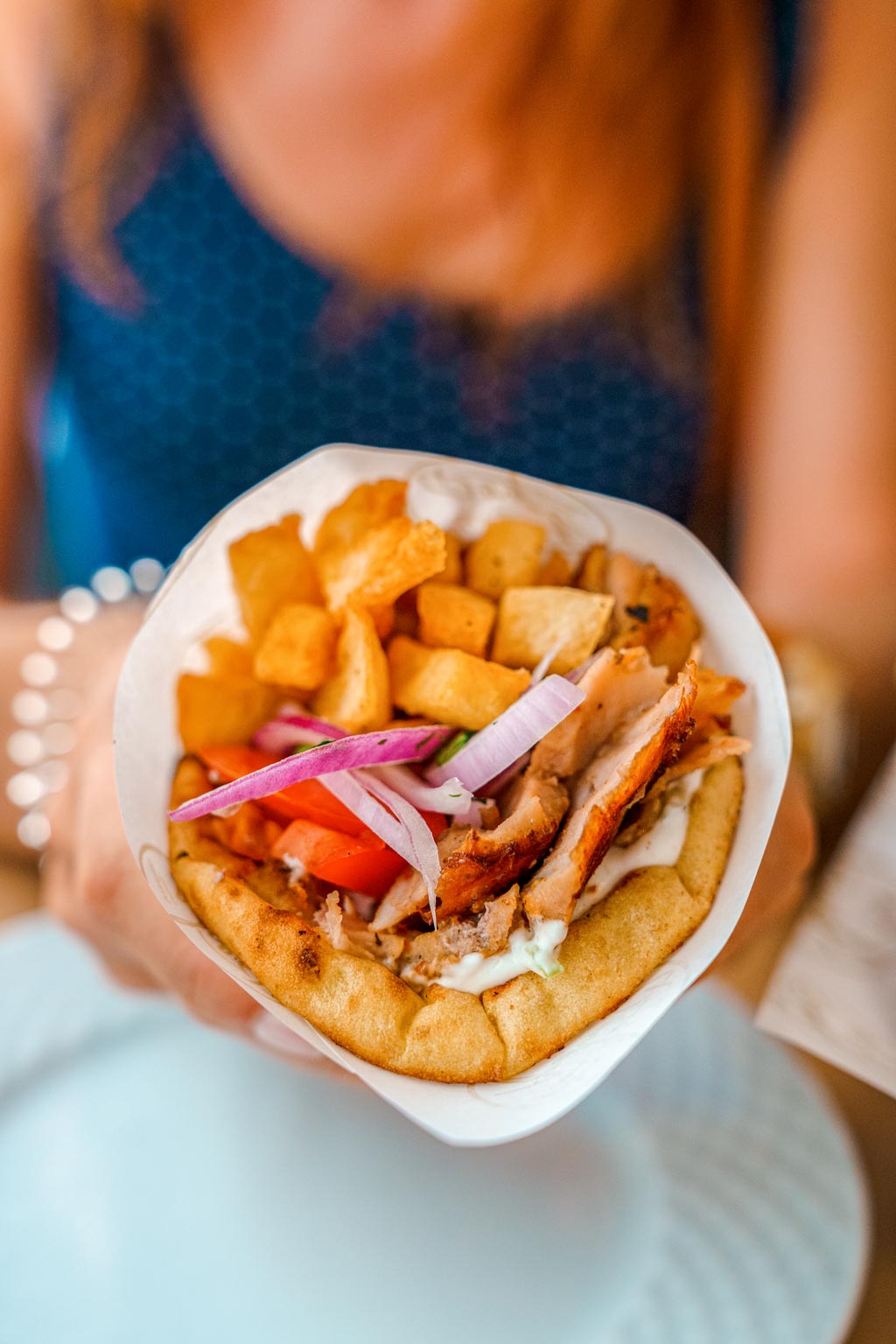 After the quick break, continue towards the Arch of Hadrian. When you get there, you can also see the Temple of Zeus on the opposite side. What you see from there is pretty much what you get if you paid the entrance fee (6 euros per person) so if you don't have the multiple site ticket or you are stuck for time, then you can skip this place and walk towards the National Gardens.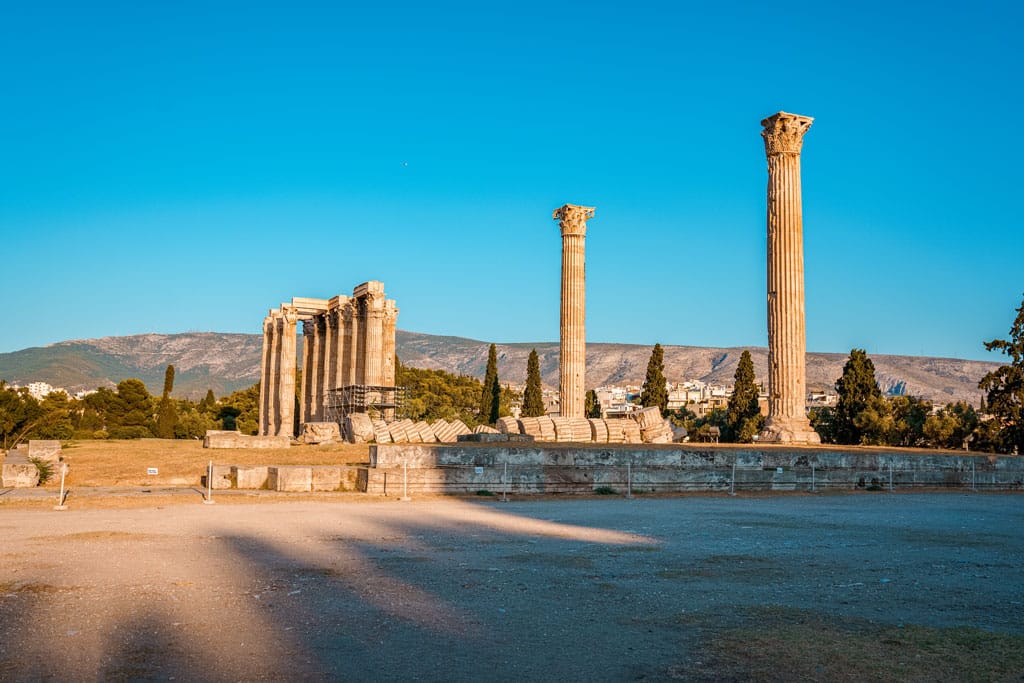 Look for Zappeion, a stunning Neoclassical-style building, used for ceremonies and meetings of all kinds. Walk further down towards the Panathenaic Stadium, where the first modern Olympics were held in 1896.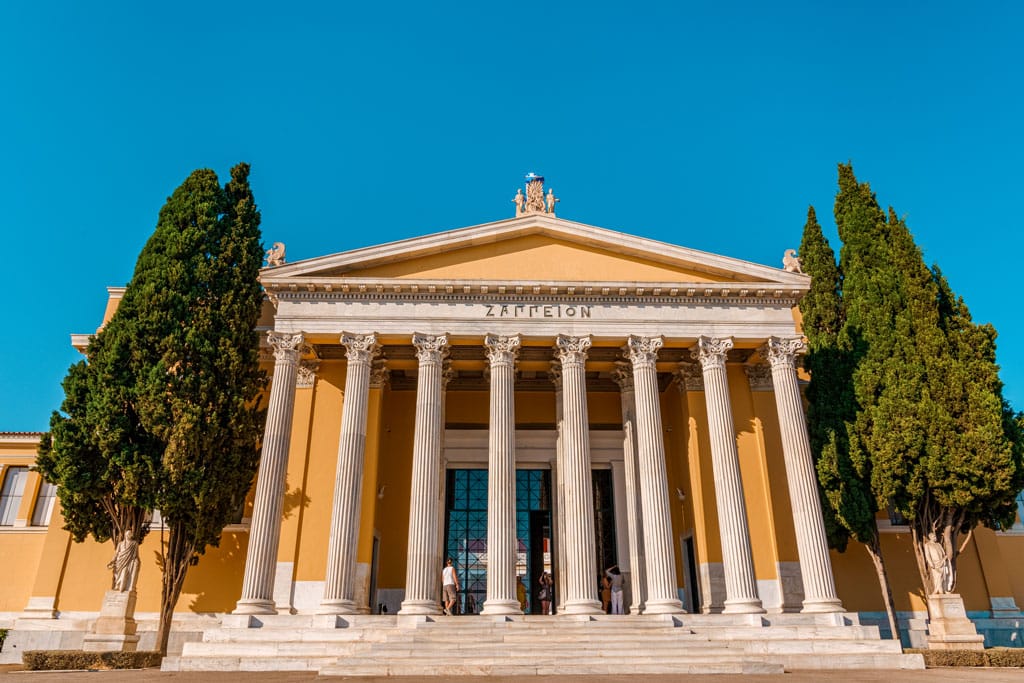 If you have time, return back to the National Gardens for a relaxing stroll. If not, end your day in a traditional Greek restaurant of your choice and make sure to try the Greek salad and other Greek specialities like stuffed peppers, moussaka, and grilled octopus ….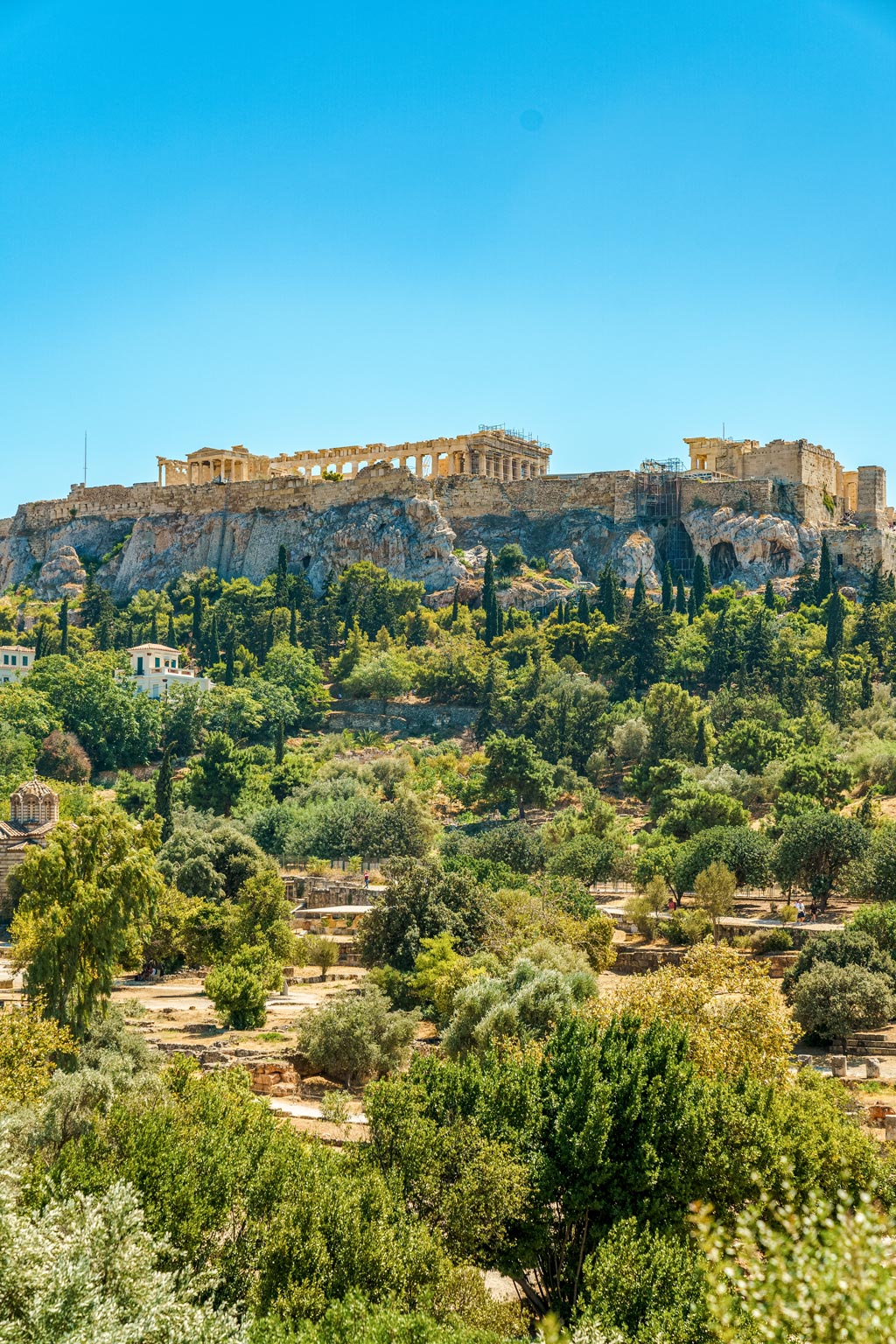 Day 2
Start the day with Acropolis. For the best experience and to avoid crowds I highly recommend arriving there at 8 am (for detailed information read 10 Things to Know Before Visiting Acropolis) and heading up to the Parthenon first.
The earlier you get up to the Parthenon, the higher chance it won't be over-crowded. This will give you some advantage as most tourists stop at the Odeon or Theatre of Dionysus Eleuthereus on the way up. You will have plenty of time to enjoy the rest of the site afterward, at your own pace.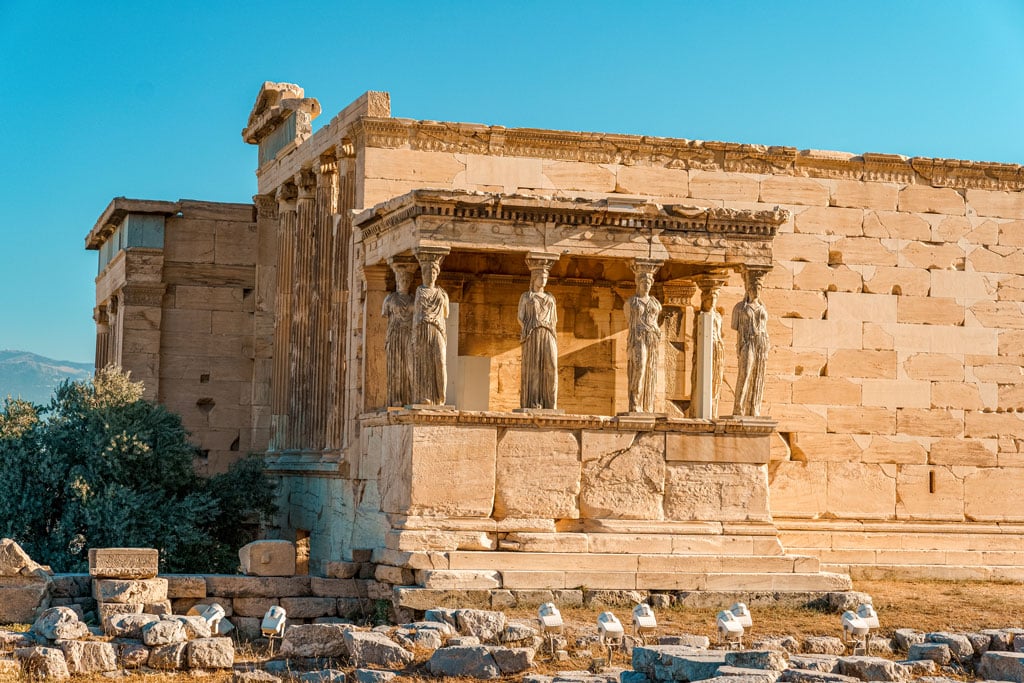 Exit the site via the southeastern entrance and visit some of the many souvenir shops that are nearby. Acropolis museum is also located nearby so if you like to learn more about this place, you might like to visit it. We have not done it, so I can't tell you whether it's worth the money (the multiple-site ticket does not include this museum).
When done, head back to Acropolis metro station and take the train to Syntagma Square.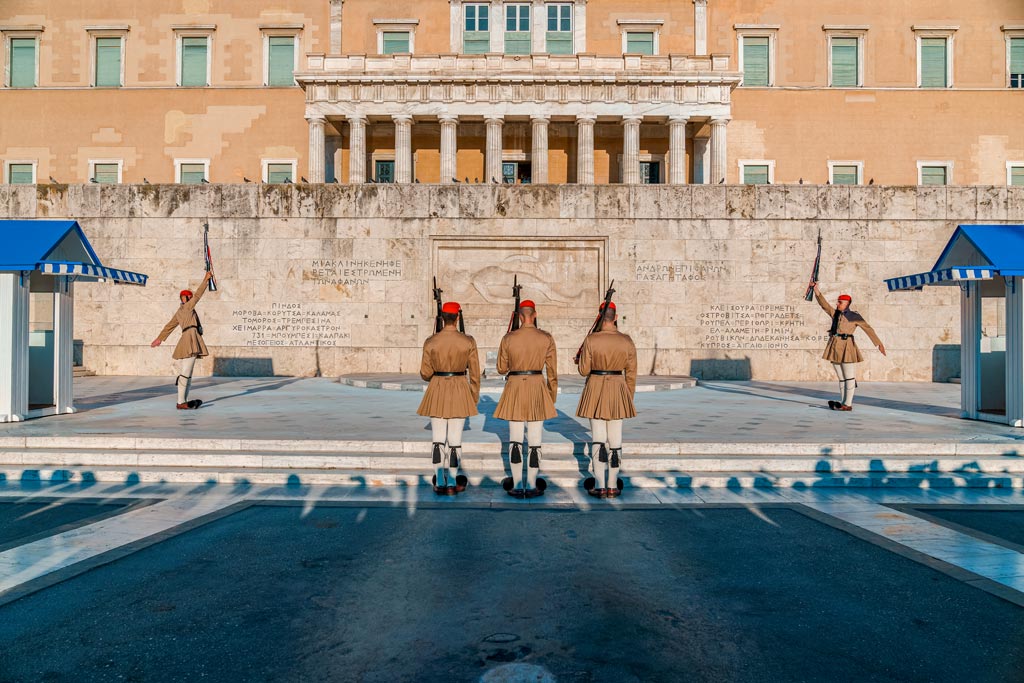 Make sure to climb the stairs up to the Parliament Building and wait for the guards to change (every full hour).
If you haven't explored the National Gardens the previous day or if you'd like to see more of them, you should have time to do so. If not, walk down Syntagma Square and find a restaurant for lunch. There is a good choice of them in this area. Our favorite one was The Greco's Project. If you like shopping, Ermou Street should cover your needs.
You can do this Athens in 2 days itinerary on foot but you will probably have to skip one or two sights. If the 3-day tourist ticket for transport is not something you would consider, buy single metro tickets to save you some walking (and more importantly time).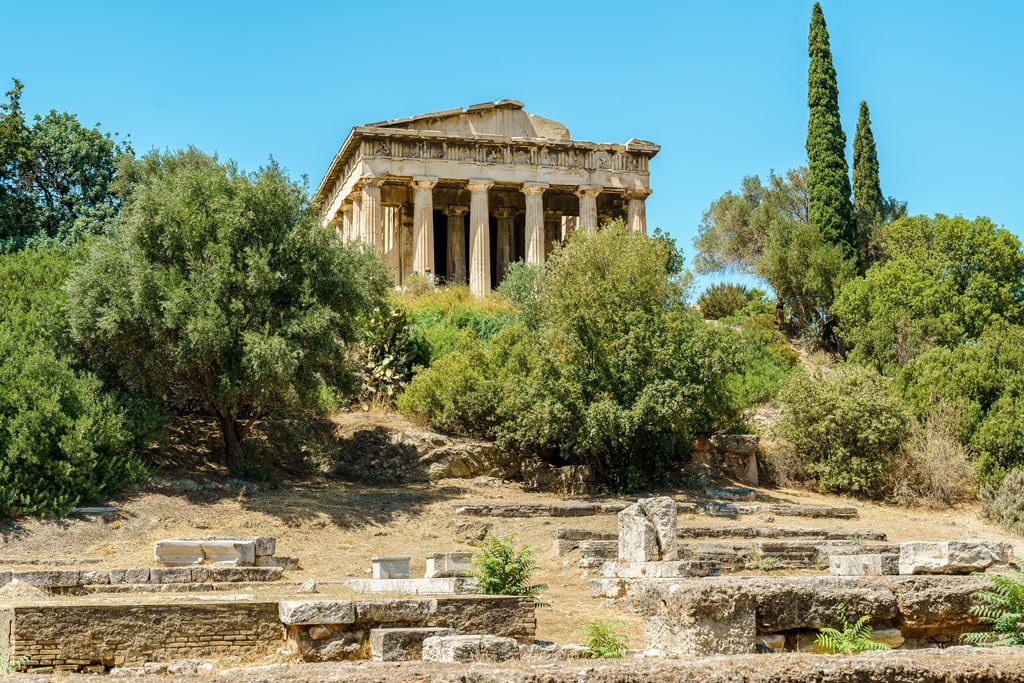 Eating out in the Monastiraki area
There are many restaurants in the Monastiraki area but we were advised by a local not to dine there for the poor quality.
What entrance ticket to buy?
If you are planning on visiting more than 2 archeological sites, you should definitely buy the 30-euro ticket that includes a visit to about 7 places. The best thing about this ticket is that you can skip the line at the rest of the sites (Acropolis included). Check out my post 10 Things to Know Before Visiting Acropolis for a detailed explanation.
Single tickets vs 3-day tourist tickets?
A 3-day tourist ticket cost 20 euro (as of 2023) per person and also includes transfer from the airport and back either by metro or bus.
It's a good value for money, especially when planning on taking the metro both from the airport and back to the airport as the single ticket cost 9 euros. Now that being said, if you are planning on booking a private transfer or have your airport transfer from Athens airport sorted, then you will be fine with single metro tickets.
If arriving at Piraeus, you might like to read this post: How to Get from Piraeus Port to Athens for a smooth transfer.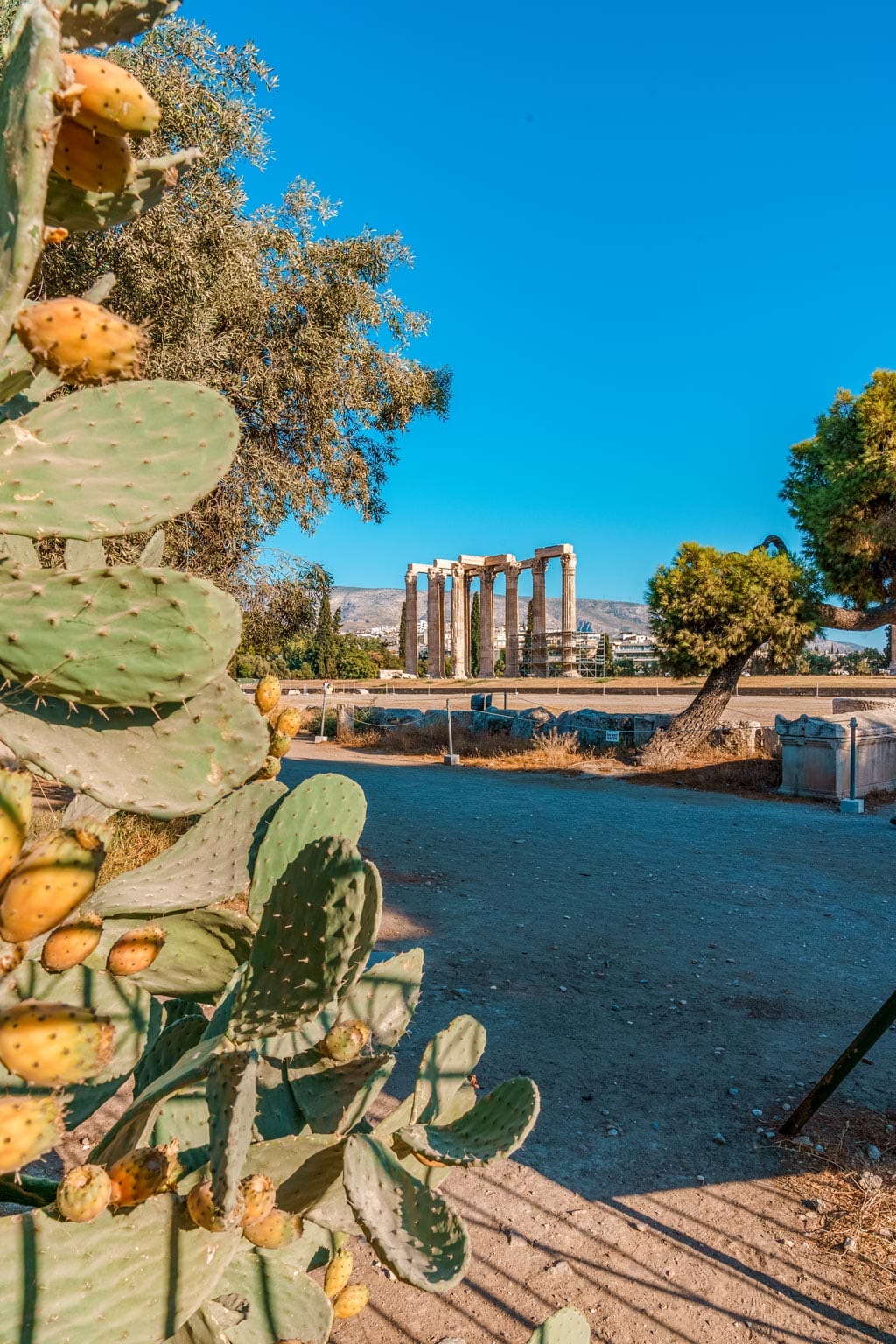 Useful tips
Ancient Agora of Athens – the place is quite large so allocate about 2-3 hours to fully enjoy it. There are water fountains on the grounds as well as a vending machine where you can buy bottled water for a very good price.
Where to stay in Athens – we stayed in this city 2 times and both times we had perfect accommodation, close to Syntagma Square for a pretty affordable price.
Happiness Luxury Central Apartment was our choice of accommodation on our way back from Greek Island Hopping. We couldn't have chosen a better place to end our trip. We only wished we could have stayed longer than a night.
2the Point Athens Suites & Apartments – a cozy apartment, tastefully decorated and surrounded by restaurants.
RELATED POSTS