Planning on visiting Acropolis? Here are 10 things to know before you visit Acropolis, including tips on buying tickets. This quick Acropolis guide is to help you with making the right decision on how to get there, when to visit, and what to expect.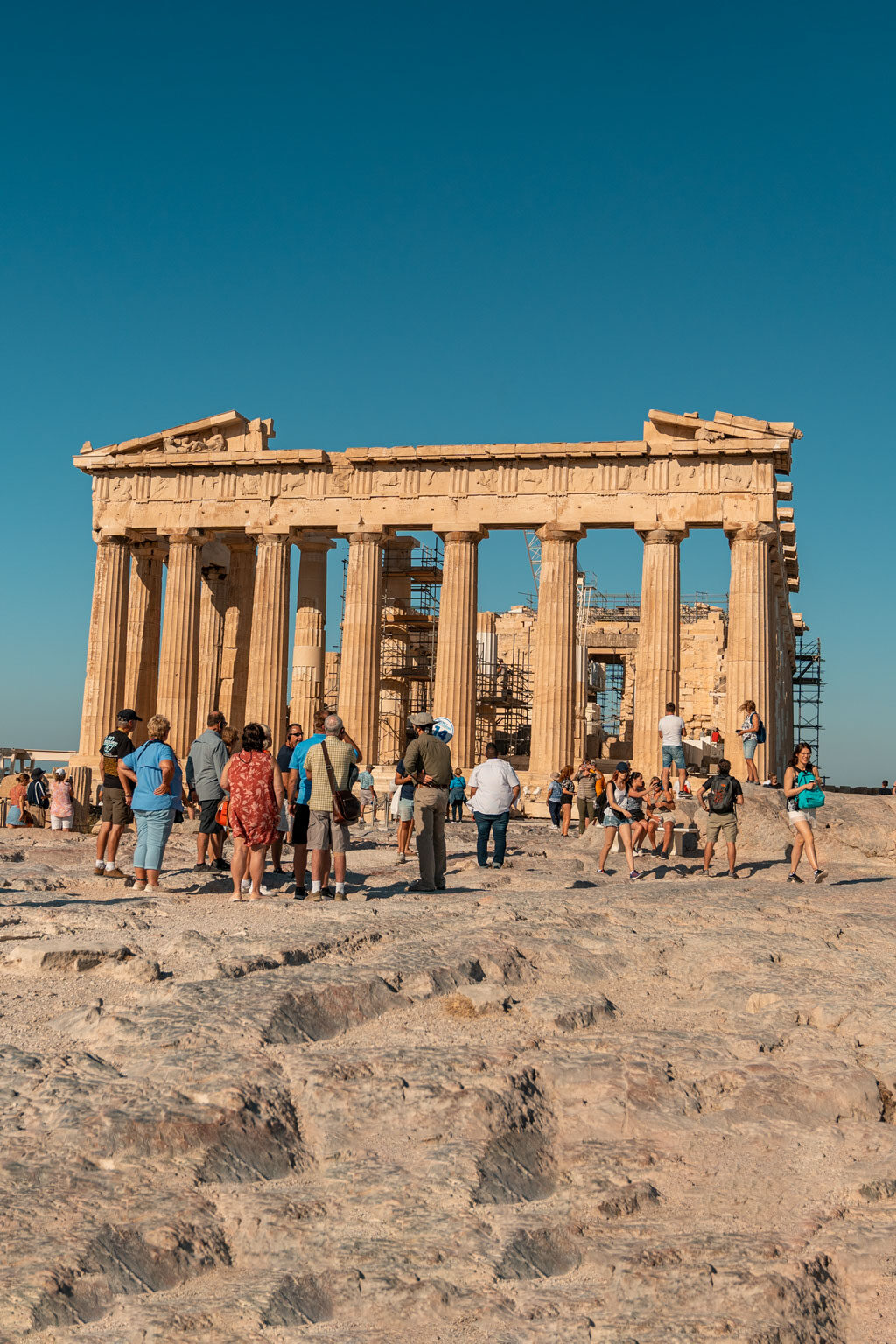 When sightseeing, it's always important to plan your visit. Planning not only saves you time but also helps you get the most out of your visit.
So here are 10 things to know before you visit Acropolis including some useful tips:
1. Buy a skip-the-line ticket when planning on visiting Acropolis. It will save you a lot of time. It's important to know that when you buy this ticket online, you will have to collect it prior to entering the Acropolis site. I purchased our tickets through booking.com. We then collected the printed tickets (not a confirmation about the purchase) from a local tourist office which was located close to the Arch of Hadrian. Also note, that buying an Acropolis ticket for 20 euros online is not the same as buying a skip-the-line ticket.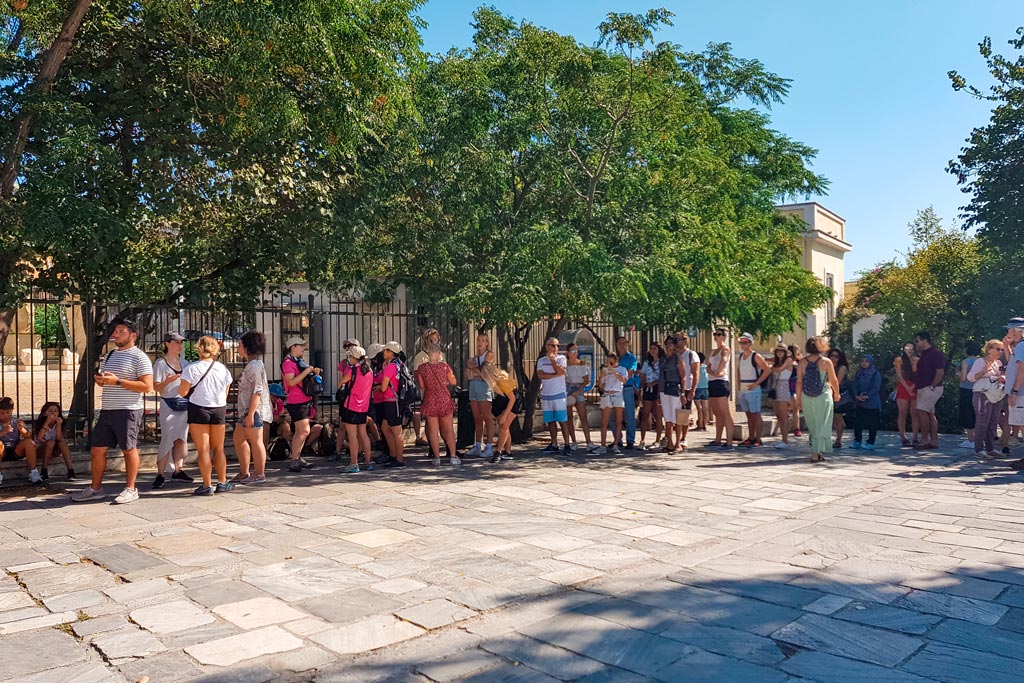 2. Arrive as early as possible, preferably at 8 am to fully enjoy the sight and more importantly to avoid the crowds. We visited the site at the end of August, and it was pretty busy already at 8:45 am. By 10 am the whole Acropolis site was overcrowded.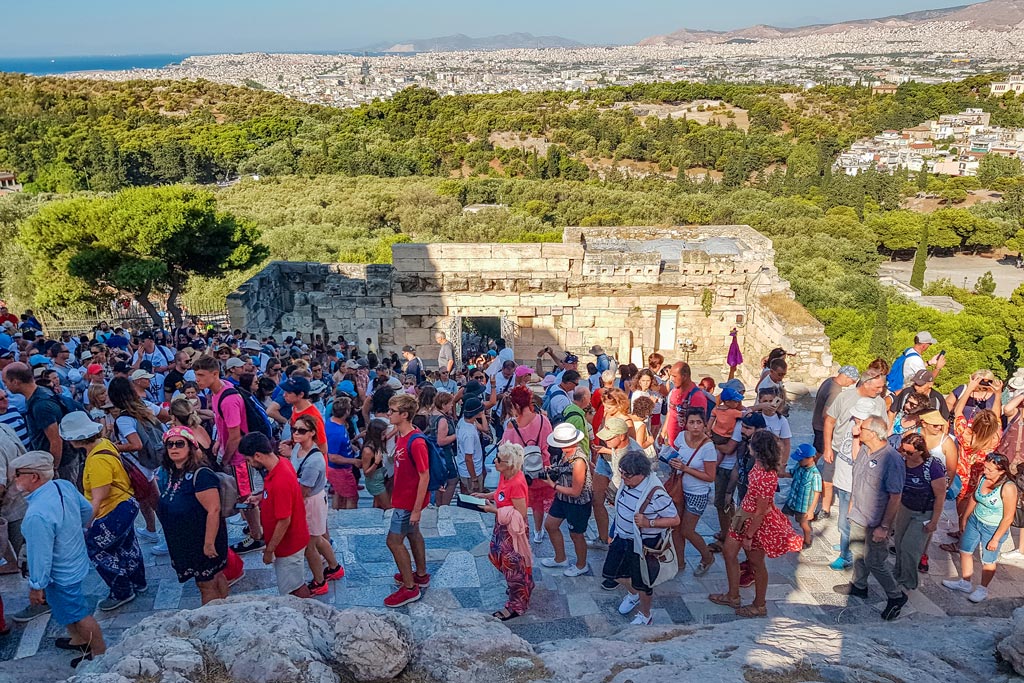 3. Wear good shoes – avoid wearing flip-flops! The stones are pretty slippery so the best choice would be shoes with good grip. If you don't have any but still want to visit Acropolis, be careful where you walk. If you can, avoid stepping on the shiny marble stones. Instead, choose the rough-looking areas.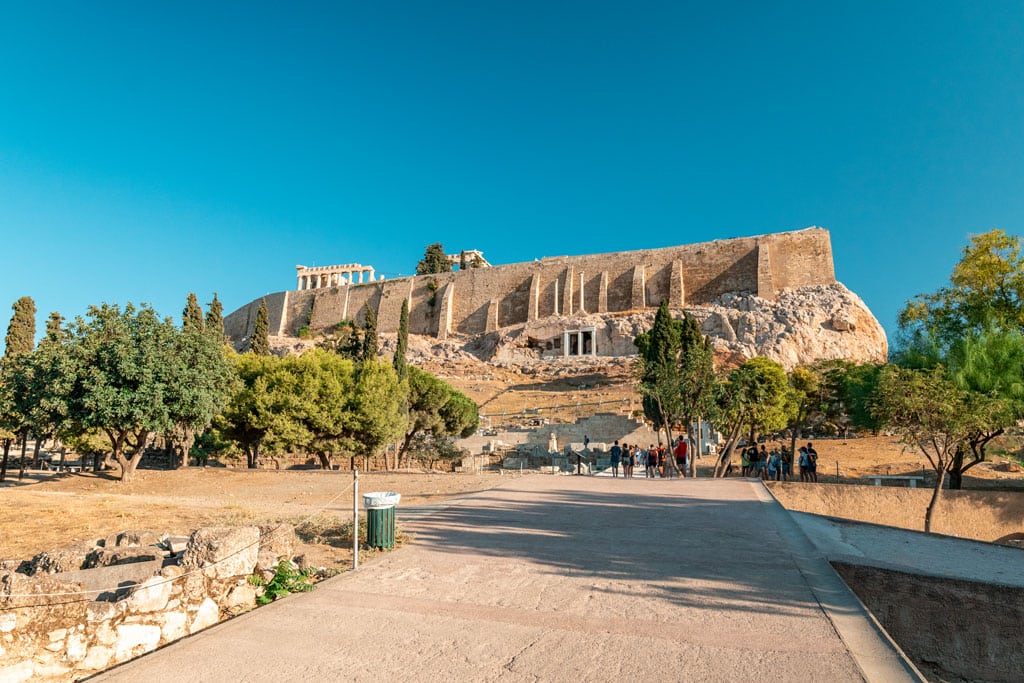 4. Wear a hat – Summer in Greece is hot so remember to wear a hat or cap when visiting Acropolis (especially when you arrive after 10 am).
5. Water – make sure you have enough water with you as you can't buy bottled water on the top of the Acropolis. There is a drinking water fountain though.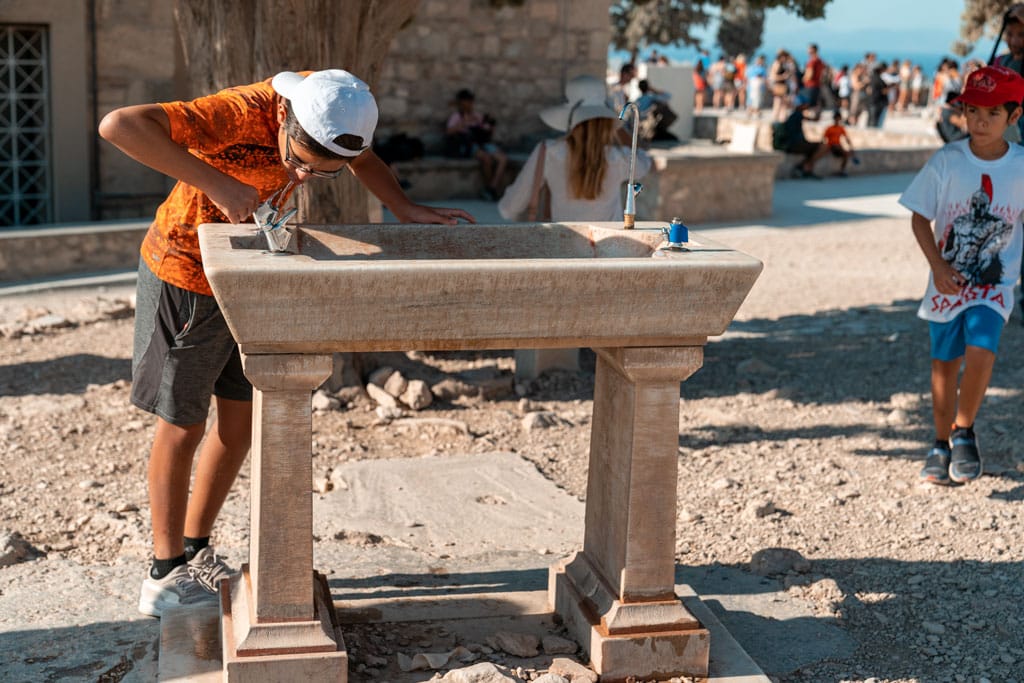 6. Bathrooms – I did not notice any bathrooms on the site, but I might have missed them with all the crowds around.
7. Wear sunblock – do not underestimate the Greek sun. It gets pretty hot in summer so make sure you don't get burnt.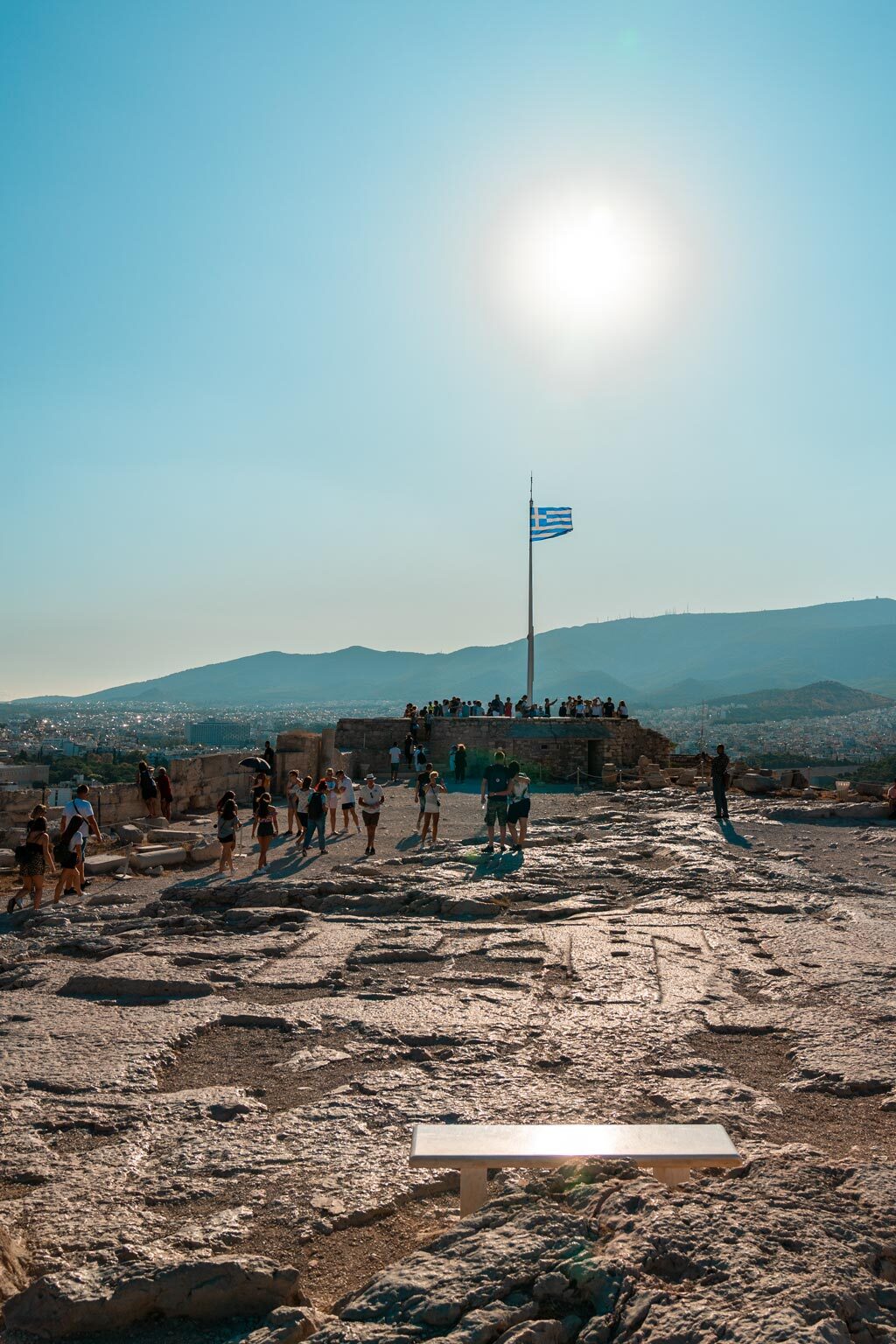 8. Two entrances – the main entrance to Acropolis is the busier one, so I recommend choosing the second entrance (at the southeast side of the Acropolis). This entrance is less busy, so if you don't plan on buying the skip-the-line ticket, this is the way to go. It's located a few meters from the Acropolis metro station. Also, note that the main entrance is where all the tourists from cruise ships will use so the lines can get pretty long.
9. Plan your visit well ahead for the best deals – single tickets are 50% cheaper in winter than in summer so instead of 20 euros you could only pay 10 euros. Students and kids under 18 go for free.
Also, many sites are free during Greek bank holidays so it's well worth checking it before you go.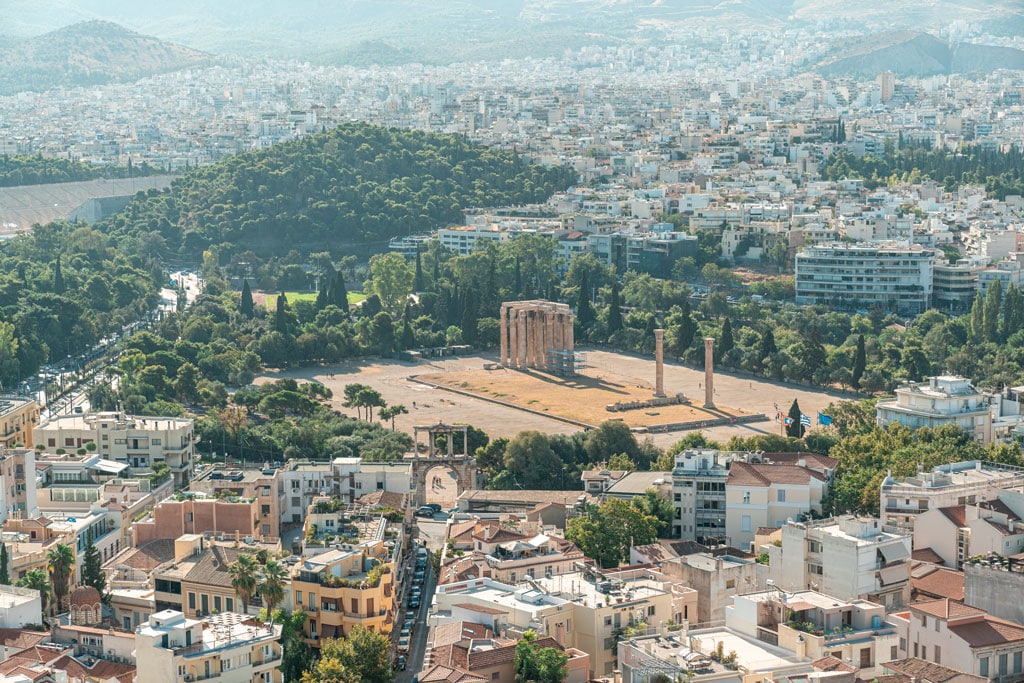 10. Scaffoldings and cranes – remember that Acropolis is under reconstruction so it's more likely that you will find Parthenon partially covered with scaffoldings or a crane here or there.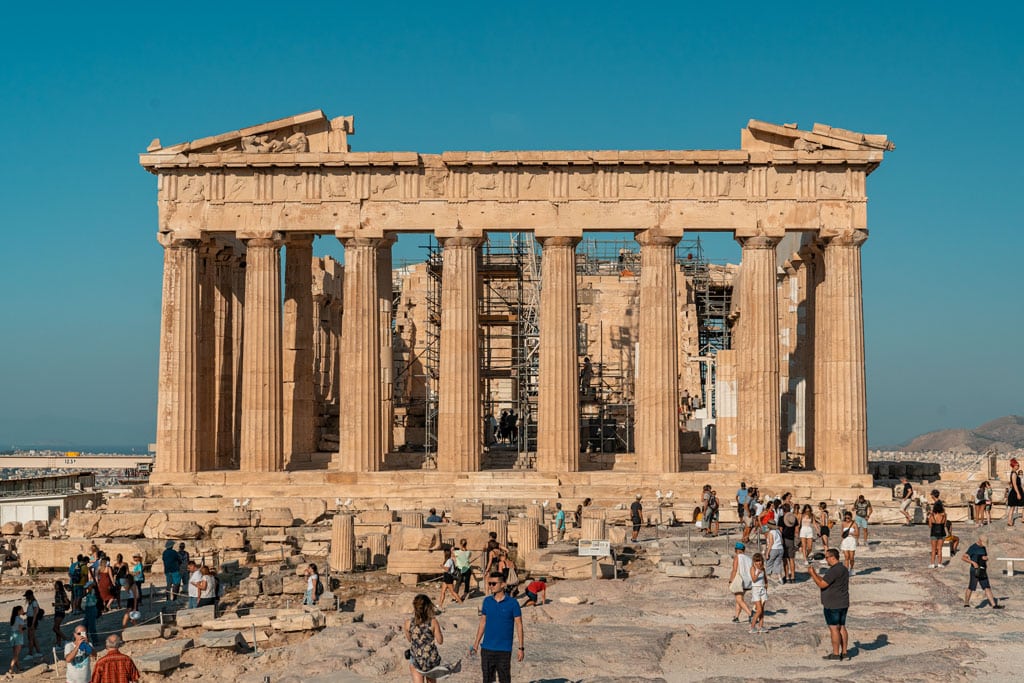 If you want to read more about Acropolis you might find this post helpful: The Acropolis.
Here you'll find more information about Acropolis tickets, opening times, free entrance days, and more.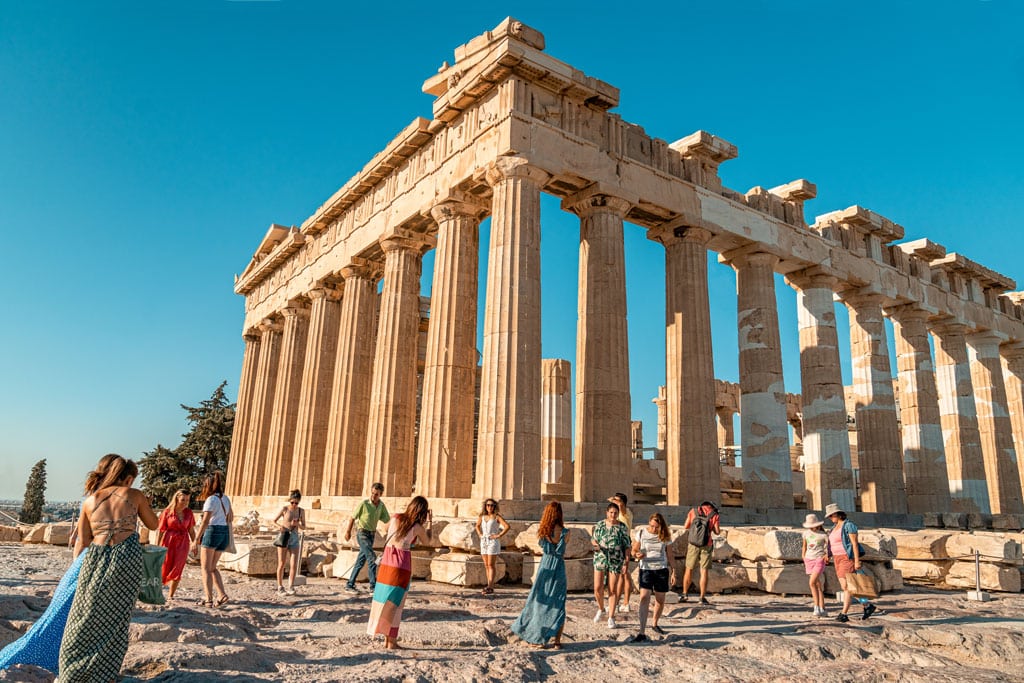 Good to know:
Skip-the-line or multiple-site ticket?
If you are planning on staying in Athens for longer or want to visit more archeological sites, then don't hesitate to buy the multiple-site ticket. That will not only save you money, but you will also be able to skip the lines at the rest of the sites you choose to visit.
For this reason, it's worth considering buying it at one of the less busy sites – like the Olympieon or the Ancient Agora, where you usually queue only for a few minutes.
Start your visit there and leave the visit to Acropolis to late afternoon or (better option) to the following morning to avoid the crowds.
If this post helped you plan your trip to Athens or if you have some questions that I could have answers to, please let me know in the comments section!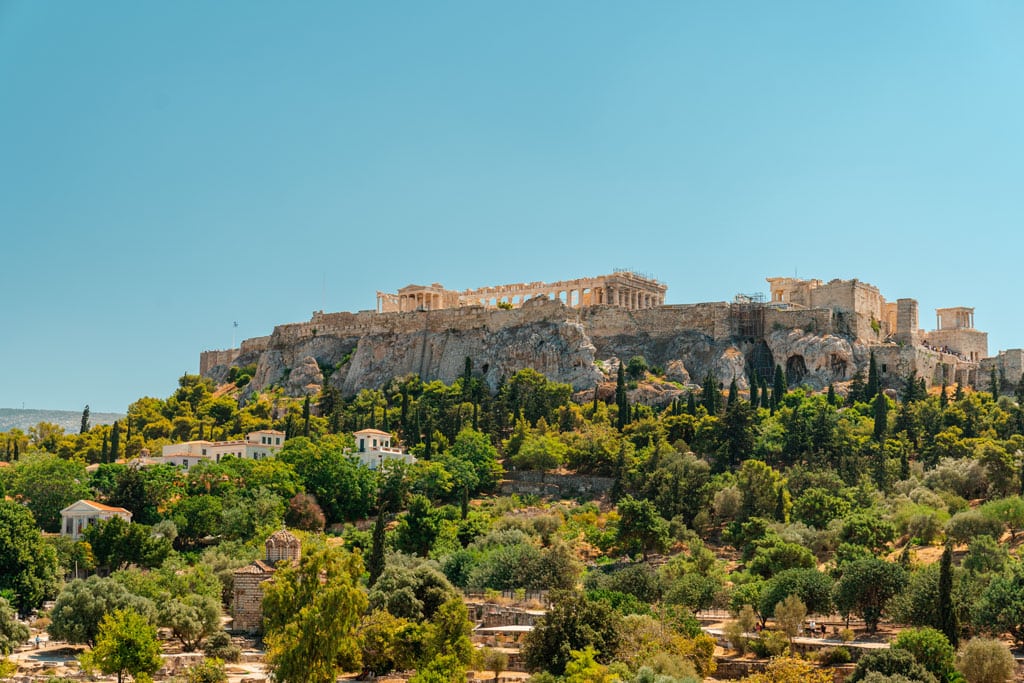 RELATED