If you are planning to visit Paros and wondering what to do on this Greek island, here are the 9 best things to do in Paros.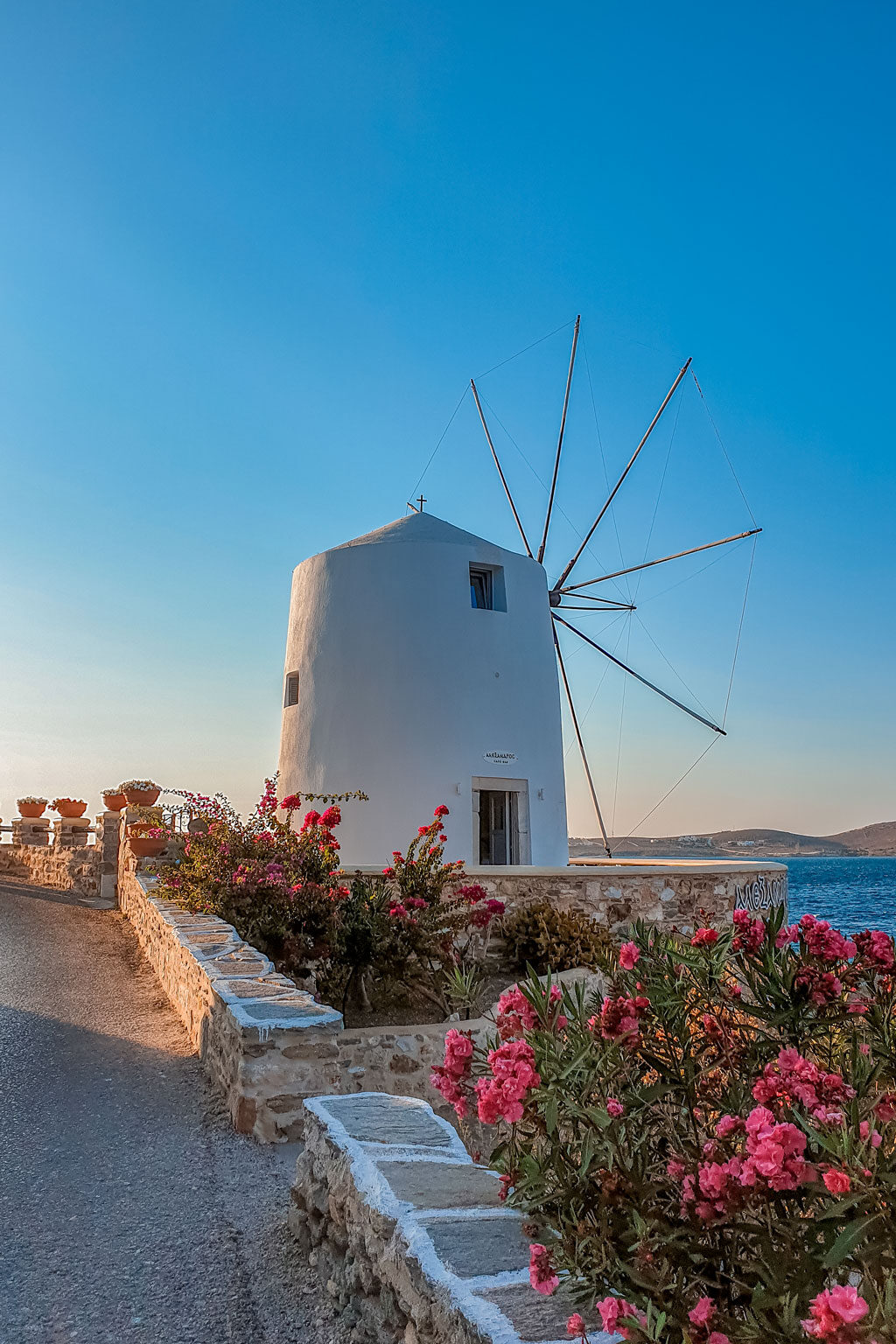 I am sure there are more things to do in Paros, but these are my favorite ones.
Plus, I also included some extra tips that you might find helpful when planning a trip to Paros.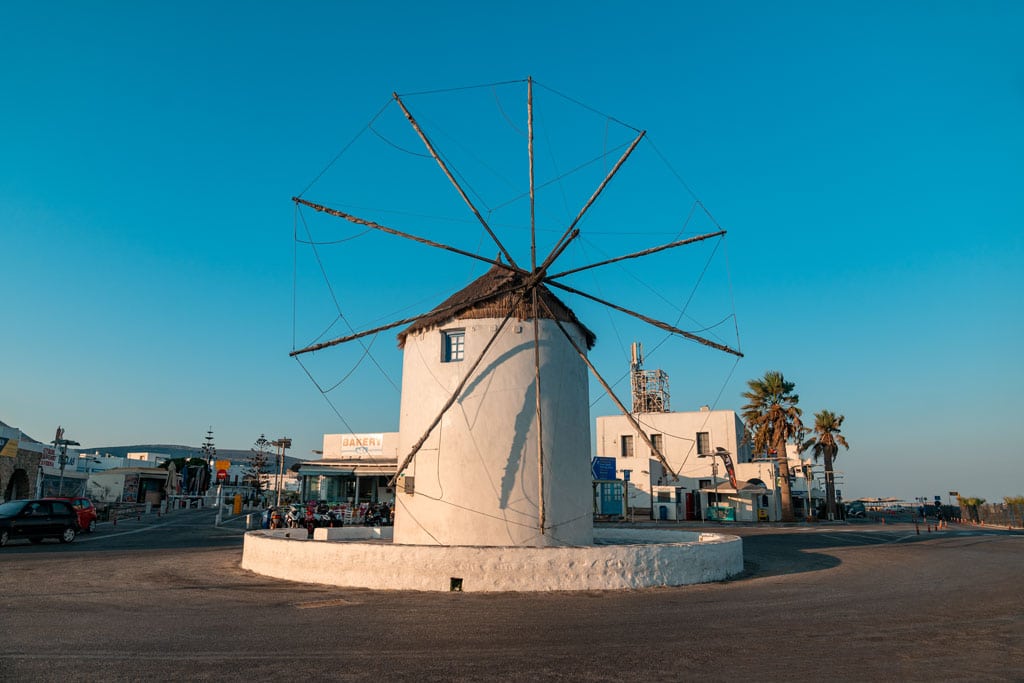 1. Parikia – the capital of the island is also where you will land when you arrive in Paros by ferry. Quaint streets are full of boutique shops selling all sorts of products from clothes, to shoes, to wooden items, to jewelry, and much more. Windmills, churches (don't miss the church of Panagia Ekatontapiliani), and lots of Greek restaurants.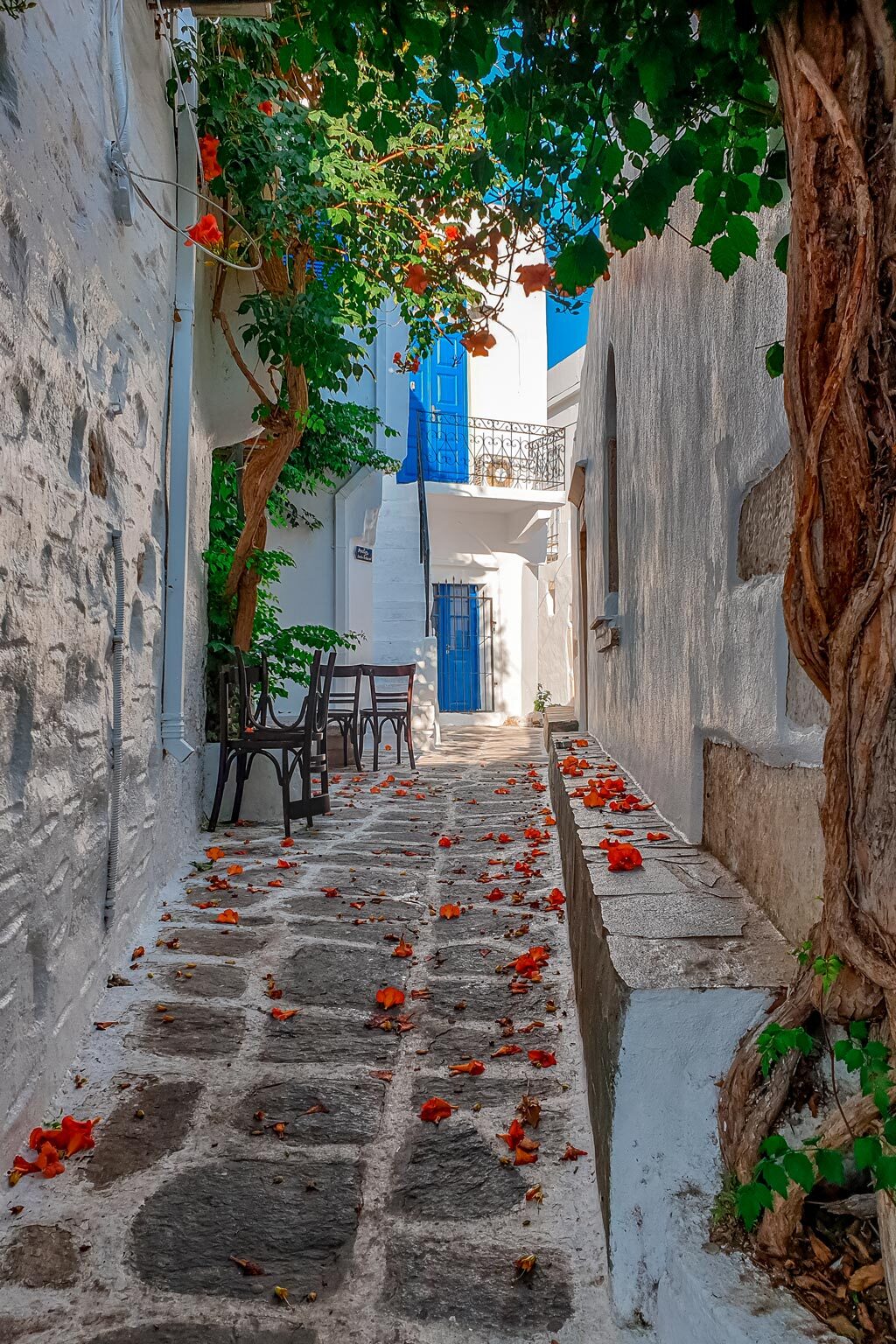 2. Visit Naoussa – this little village on the northern side of Paros island is packed with local restaurants offering fresh fish dishes. A short walk up the narrow streets will bring you to the impressive Kimisis Theotokou (Church of Naoussa).
This place is perfect for watching the sunset! You can easily take a bus from Parikia to Naoussa. It is cheap and only takes about 20 minutes.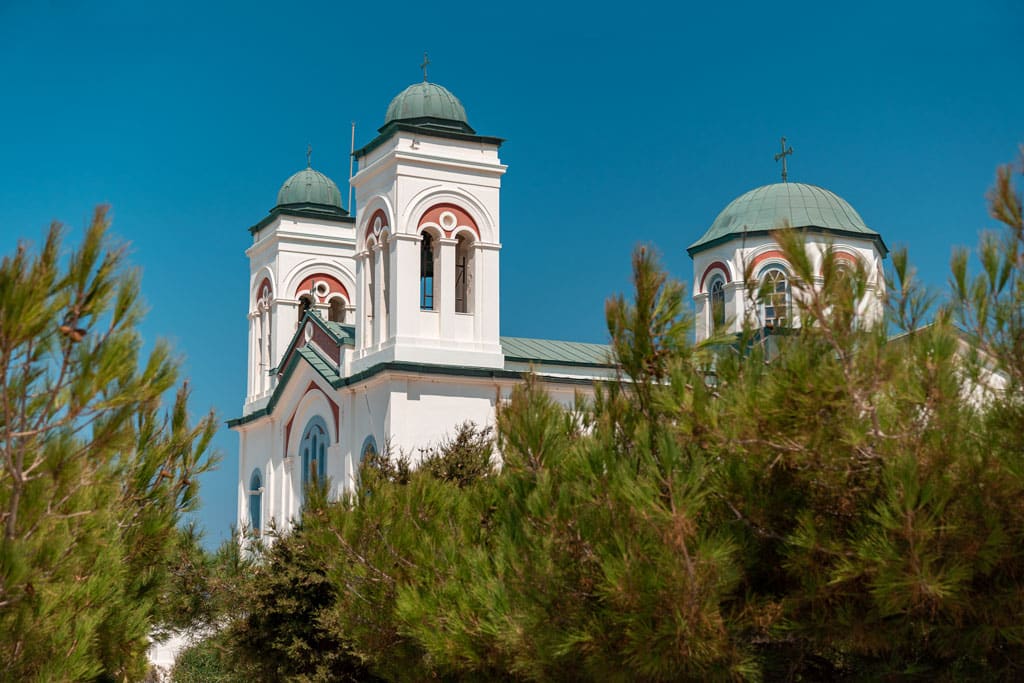 3. Explore Paros beaches – if you are visiting Paros in summer, a good idea is to rent a car and explore local beaches. If you are on a budget, then don't worry. Local buses will take you to the most popular beaches as well.
The main bus stop is right near the port. Golden beach, Aliki beach, Monastiri beach, … there are plenty of beautiful beaches in Paros so find your favorite one!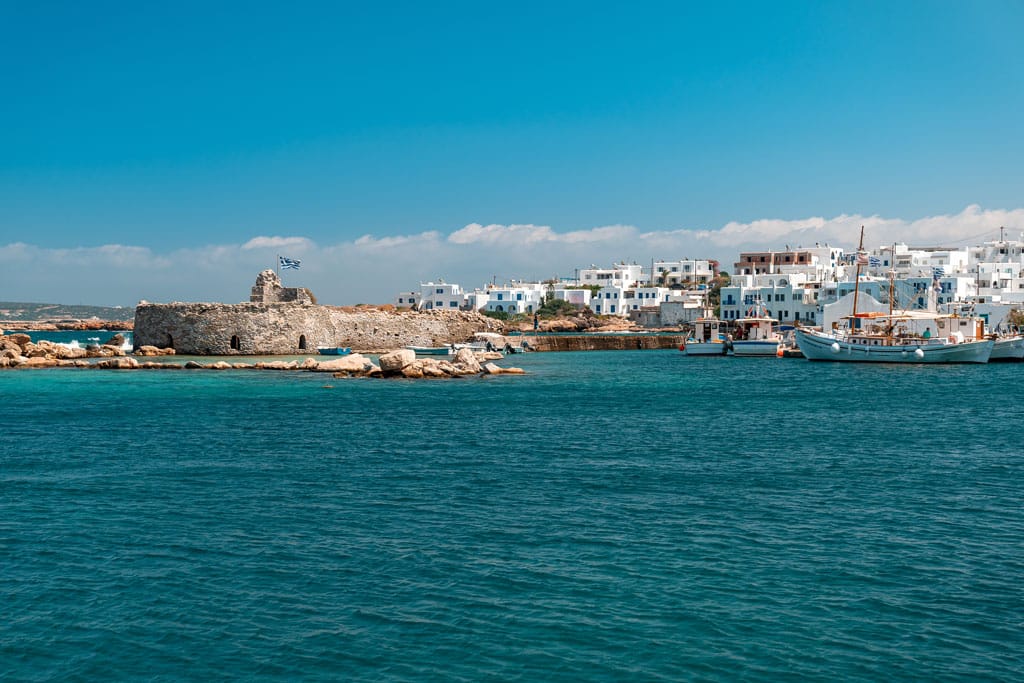 4. Taste local food – there is plenty of good restaurants in Paros so be adventurous and try some new dishes. You won't be disappointed! Greek Foods You Must Try in Paros – might give you some ideas on where to eat or what to try, in case you need some inspiration.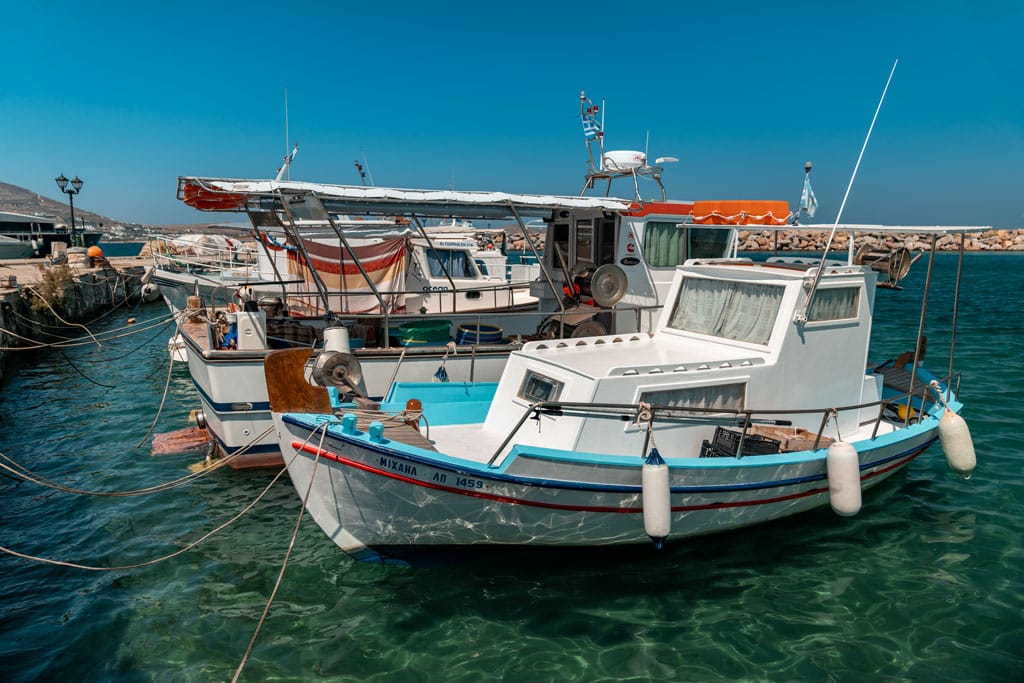 5. Try loukoumades – a.k.a. tiny deep fried dougnut-like balls. We tasted these at a little place called Famiglia Crepes-Loukomades and we were not disappointed.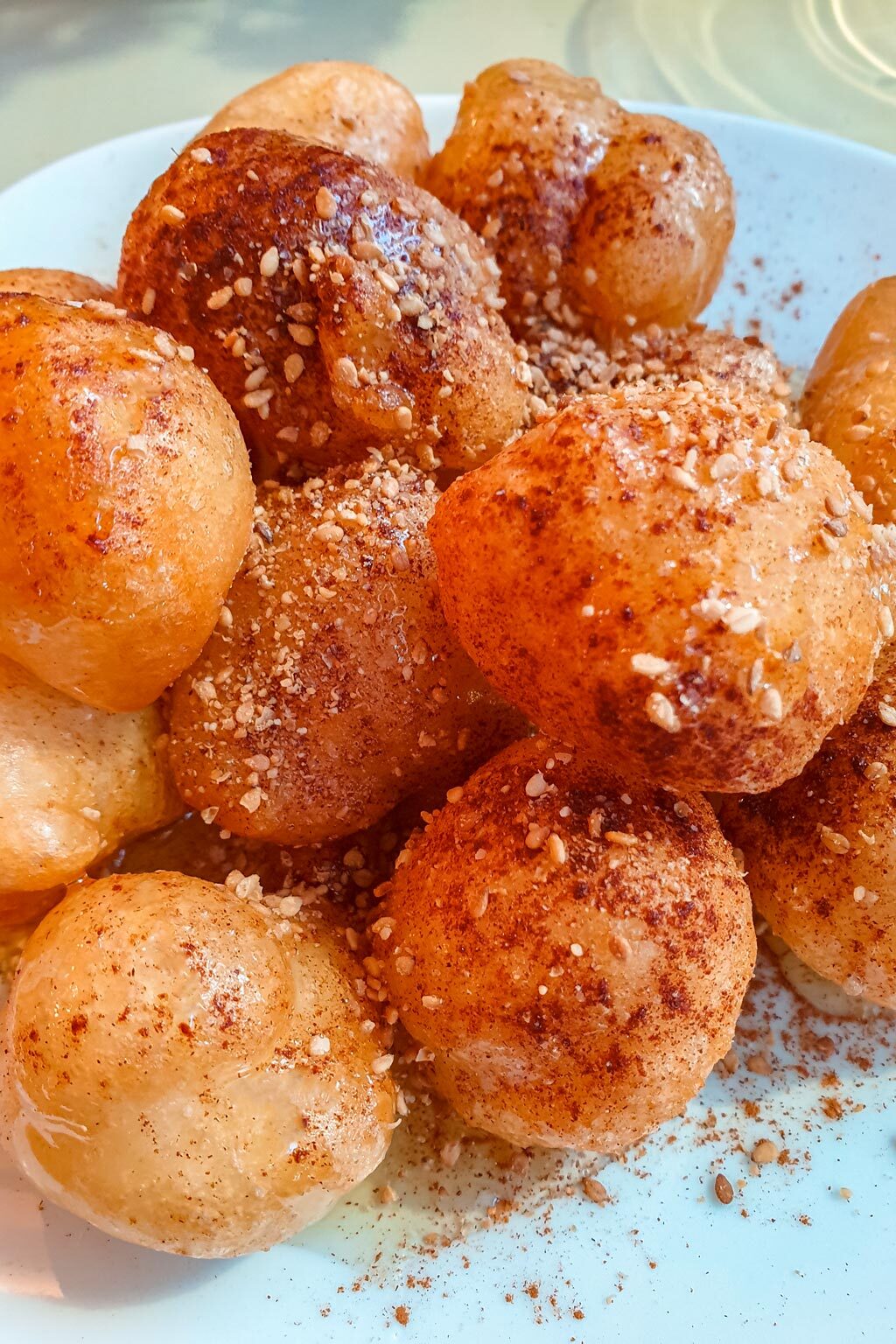 6. Wine tasting in Paros – Book a trip and taste local wine from Paros wineries! The Moraitis Winery in Naoussa offers a few sampling menus so contact them for prices or booking. Or research some other places.
7. Watch the sunset – book a table with a view and watch the sunset while enjoying a good meal.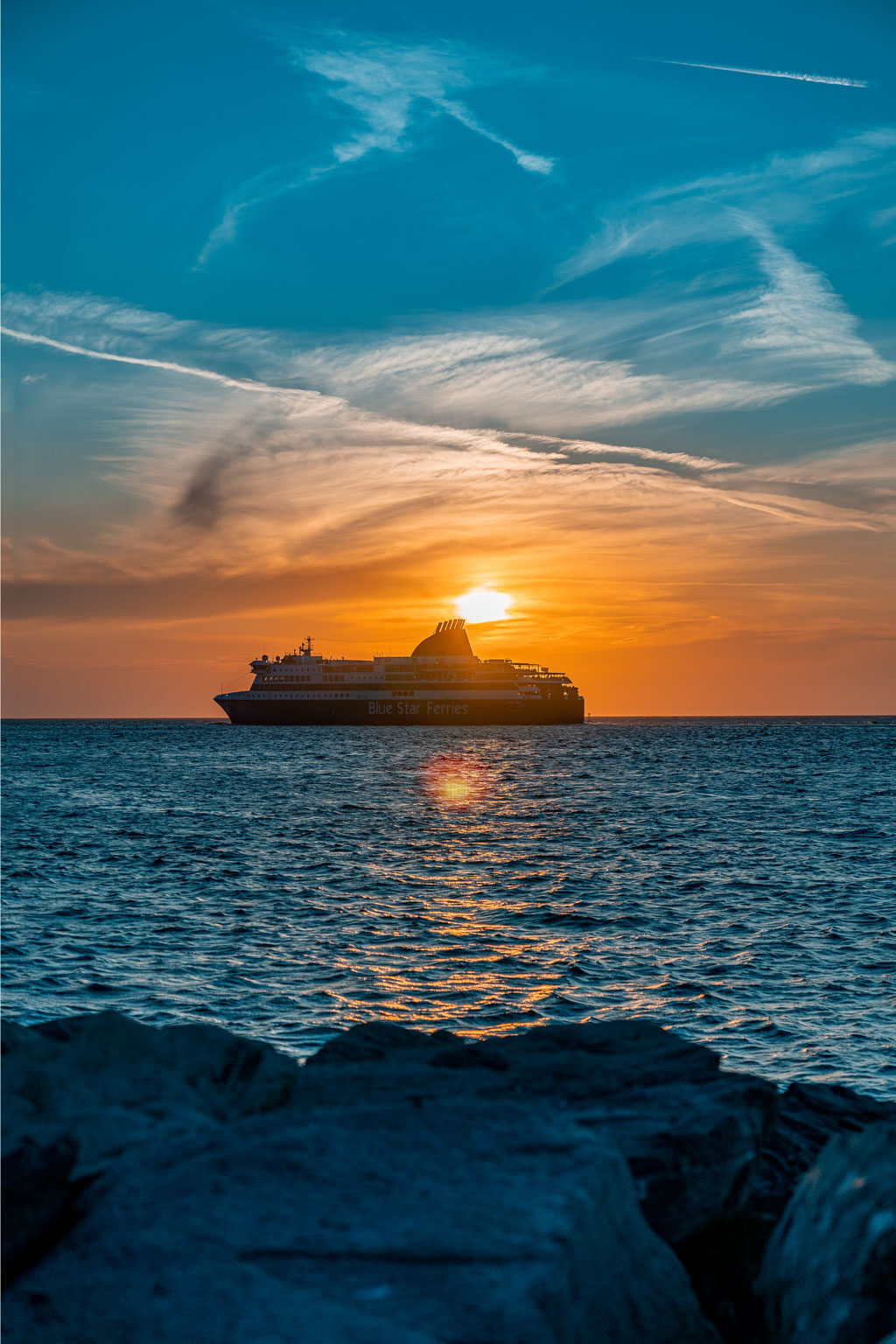 8. Workshops/Experiences – Airbnb has a few interesting activities on offer from photography walks to yoga sessions to painting workshops to star-gazing.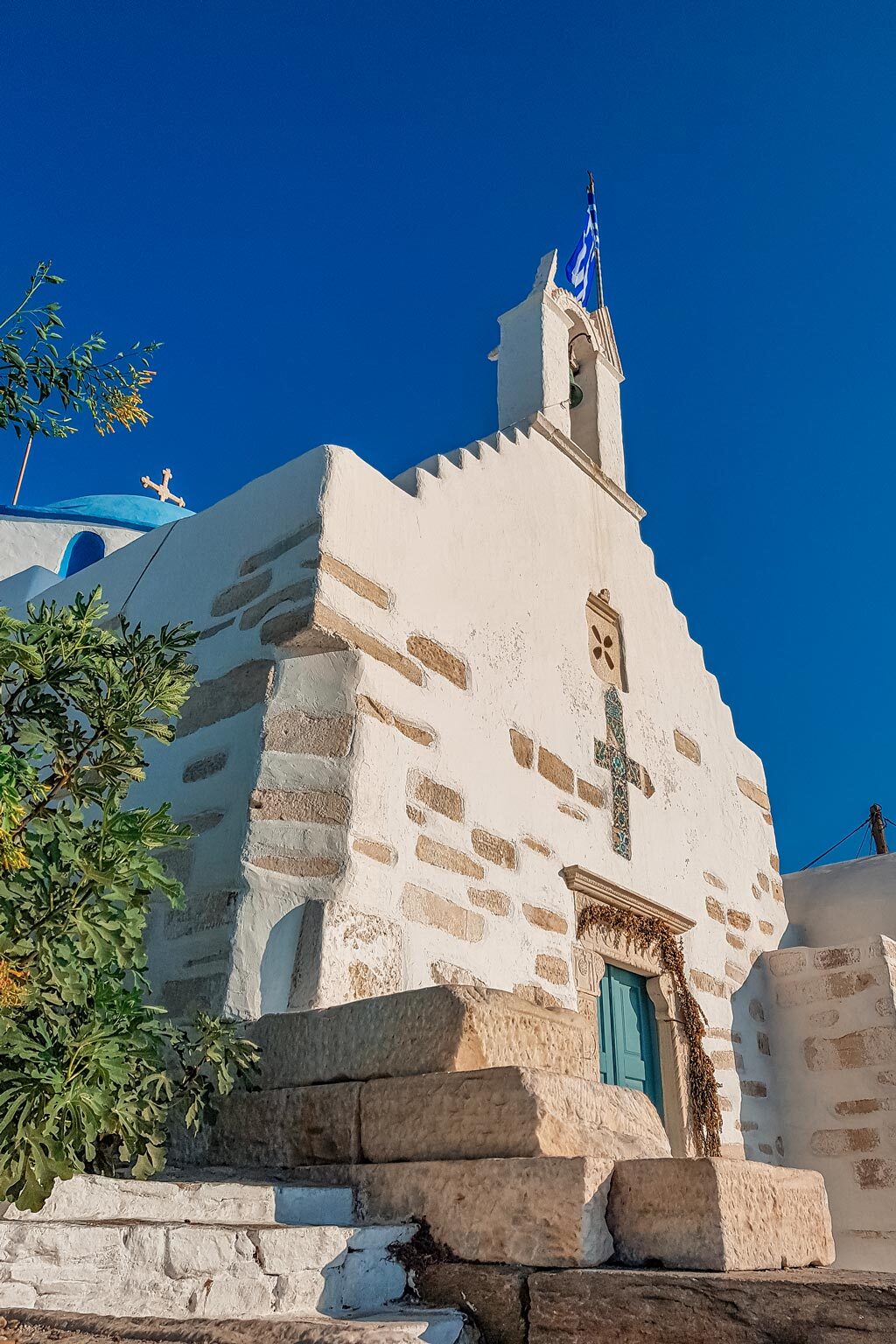 9. Kite surfing/Windsurfing – It can get pretty windy in Paros and this might not be to everyone's taste. However, the strong winds make Paros the perfect kite surfing and windsurfing destination.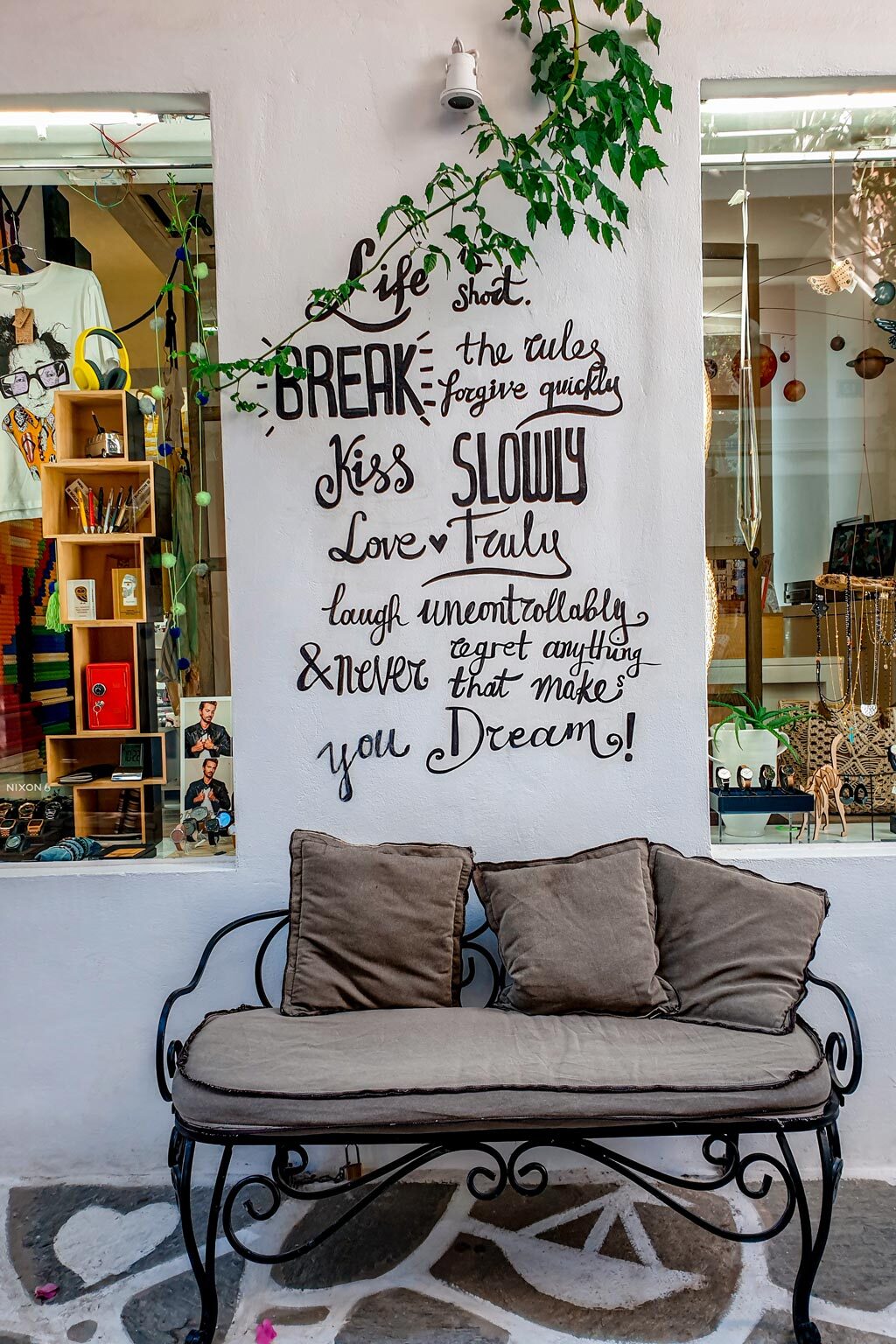 Good to know:
Bear in mind that Paros off-season may have limited options when it comes to accommodation, restaurants, and activities. For this reason, it's best to check first before you book your tickets to Greece to avoid disappointment.
Butterfly Valley – we noticed quite a few banners advertising the Butterfly Valley trips in Paros. Now, we did not do this trip, but here are a few facts, in case you are considering paying a visit to this place: Please do some research before you go (check Tripadvisor, read Google reviews).
These butterflies are more like moths. In fact, I think they are called Tiger Moths. They are around only in summer and they sleep on leaves during the day. So, if you are imagining colorful butterflies flying around, you might be quite disappointed.
RELATED