Here is a list of Greek foods you must try in Paros, including restaurants where you can enjoy them. From sweet to savory to quick snacks to seafood. All equally delicious!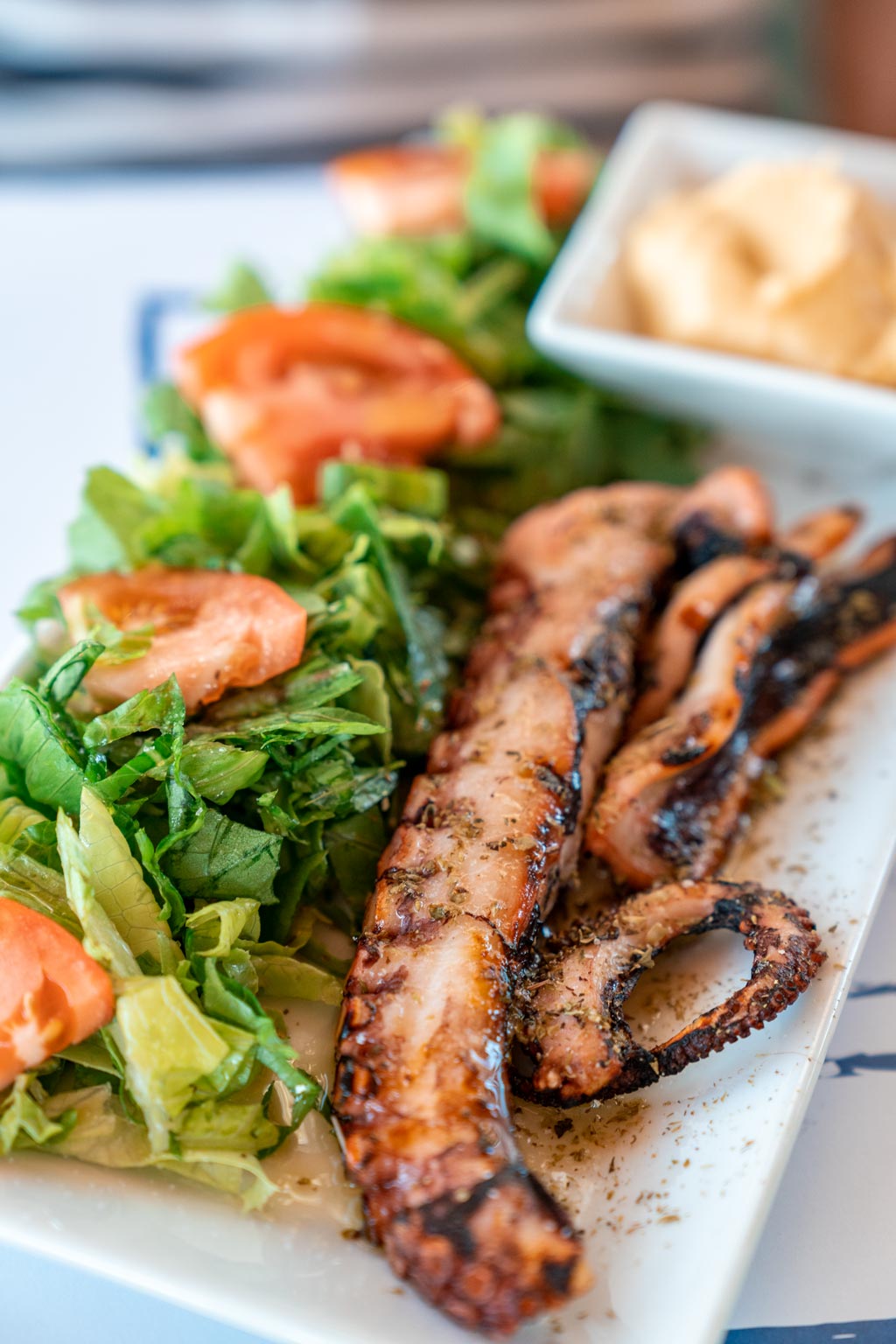 Paros has a good number of restaurants so you should not have a problem choosing where to go. If in doubt, I recommend checking reviews on Tripadvisor or Google for the best Greek food experience.
So, here are 6 Greek foods you must try in Paros:
1. Loukomades a.k.a. Greek doughnut holes. Covered in honey and sesame seeds or nuts, they are a must-try sweet treat in Parikia. Famiglia Crepes-Loukomades is a tiny place right next to a beautiful church. They are definitely one of the Greek foods to try in Paros!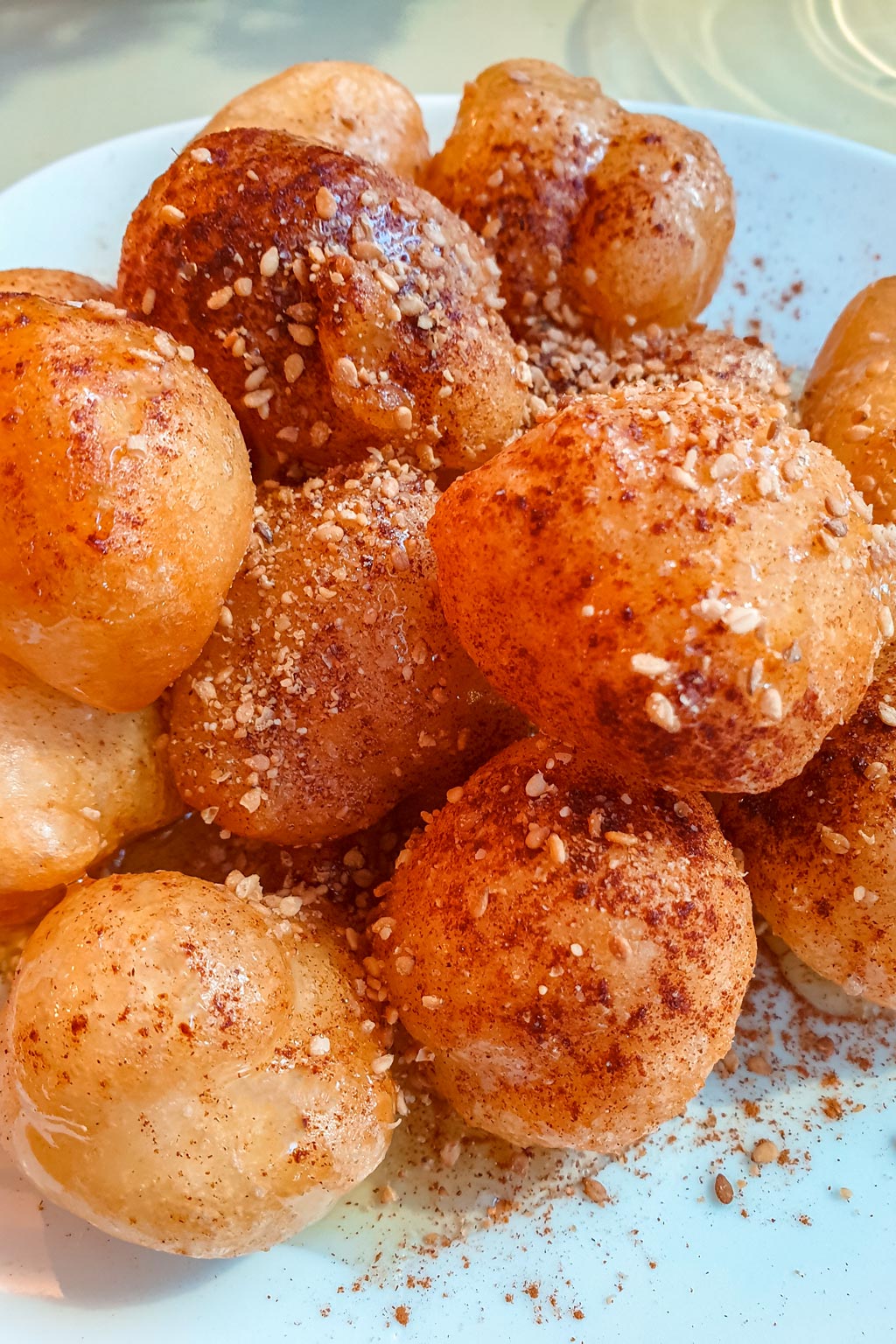 2. Gyros in Pita Hellas (or anywhere, really). I love pita gyros and I enjoyed it pretty much every day when in Greece. And no wonder why. It's quick, tasty, and filling.
You can order either a meal or a small portion perfectly wrapped in pita bread, which was my favorite way to eat it. Both chicken and pork are equally delicious.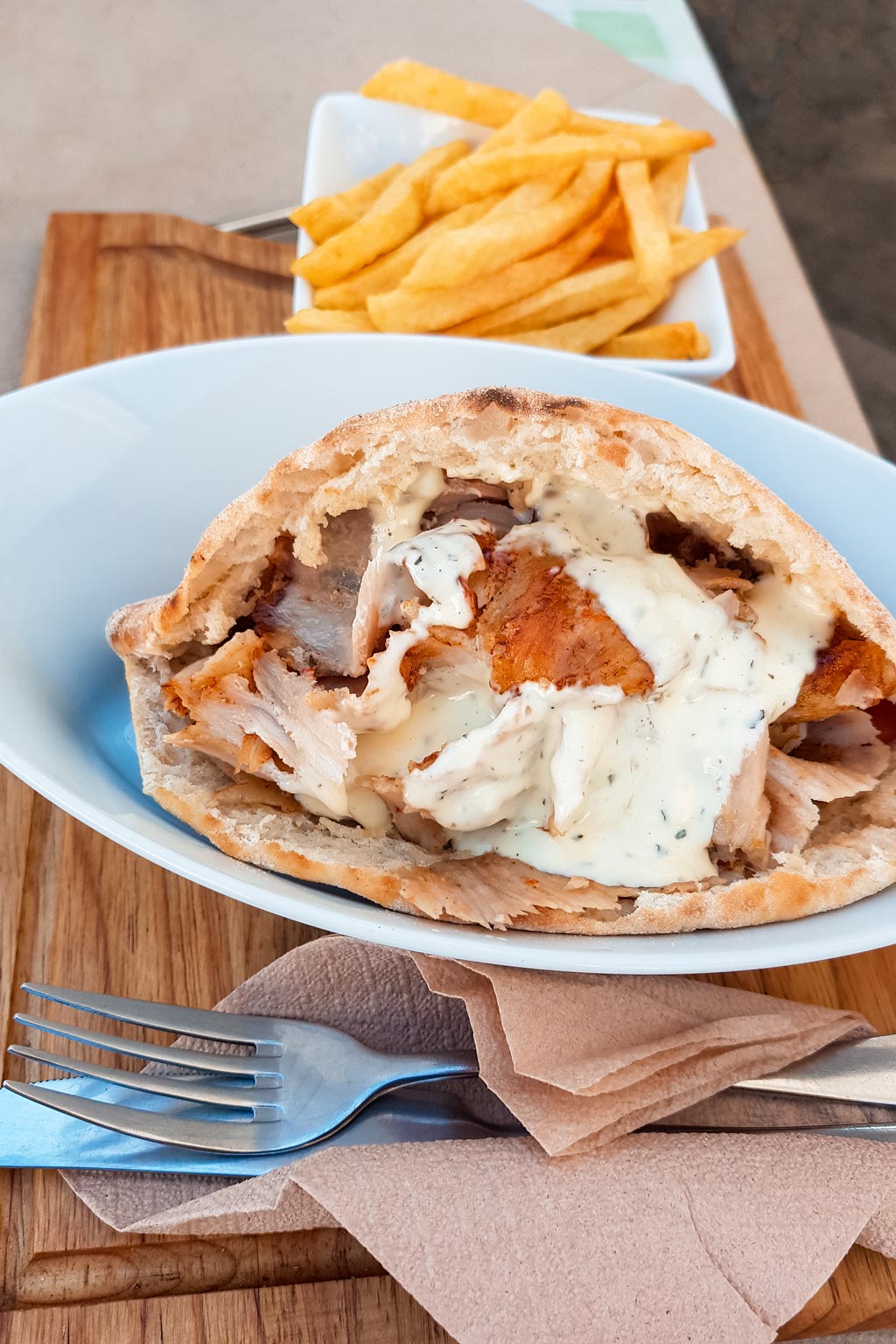 3. Breakfast pastries in one of the local bakeries. Check out the Ragkousis Bakery or Aspronisi Bakery (conveniently located right in front of the Paros port). They have a huge selection of sweet and savory pies, pastries, bread, and sweet snacks.
4. Fried feta or Greek salad – or both! Tip: Don't order both of them at the same time. Wait a day (or two) to order the second dish. Greek salad is usually served with a huge block of Feta over vegetables. Fried Feta cheese also comes as a full block so when these two are paired together, it might be too much.
We tried both dishes in a restaurant called Sigi Ikthios in Naoussa. By the way, you can easily make the Traditional Greek Salad at home!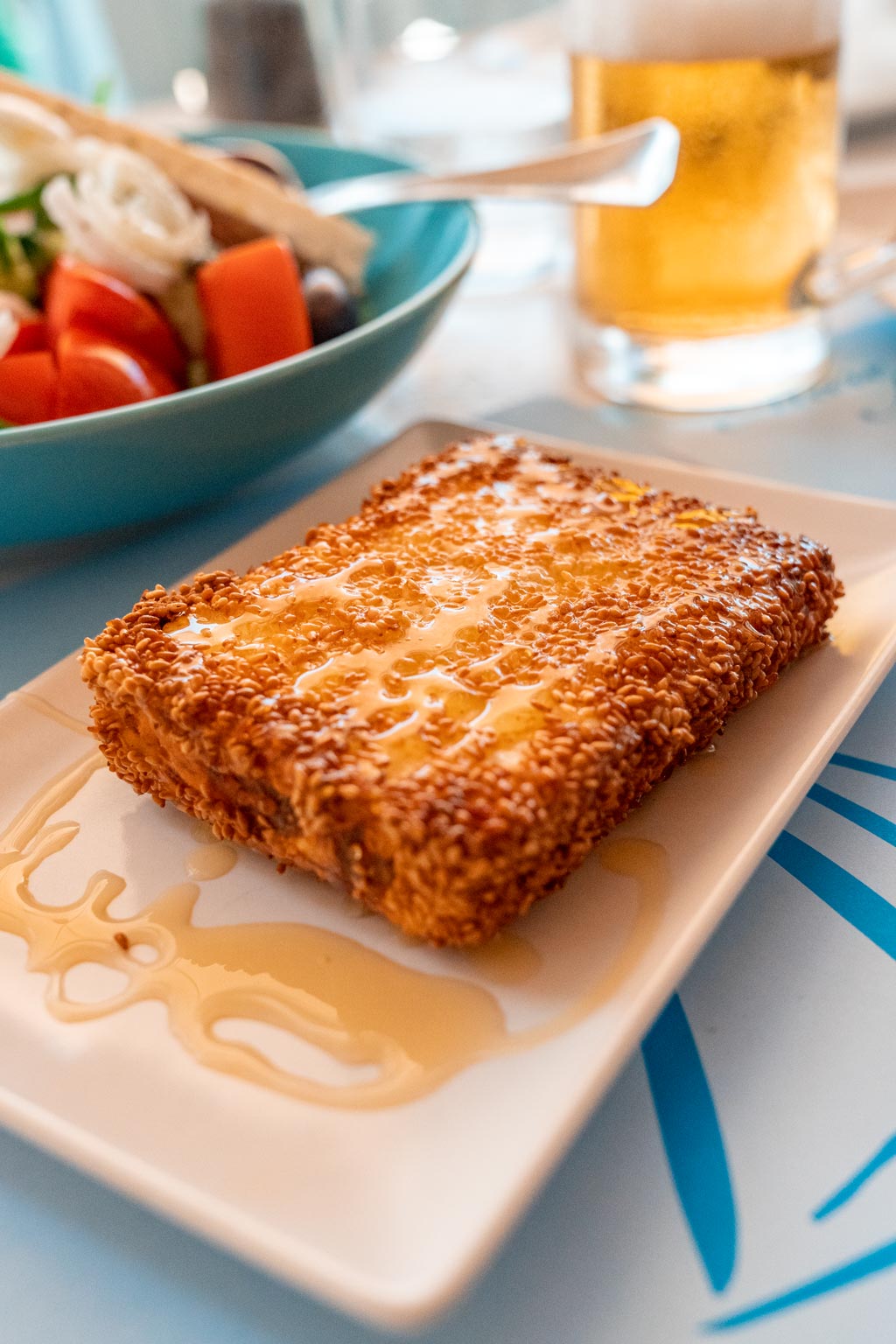 5. Grilled octopus – This was one of the Greek dishes I was so looking forward to trying in Greece. Fresh octopus is dried out in the sun to make it tender and then grilled.
Tip: Before you order, ask what they serve it with. Many restaurants serve just a plain grilled leg on a plate with a lemon wedge on the side. Try finding a restaurant in Paros that serves grilled octopus with a side of fresh salad or fava (a Greek dip/puree made with a yellow split pea) for the best food experience. Check out Taverna Mira in Parikia.
6. Steamed mussels – OK, yes, this might not be your typical Greek food, but it is a must-try when in Paros. Taverna Mira in Parikia is the place to try them! Cooked with white wine and herbs, they were without a doubt the best tasting mussels I've had. Plus, the portion was enormous.
Tip: Fresh bread dipped in olive oil and a glass of white wine go so well with this dish!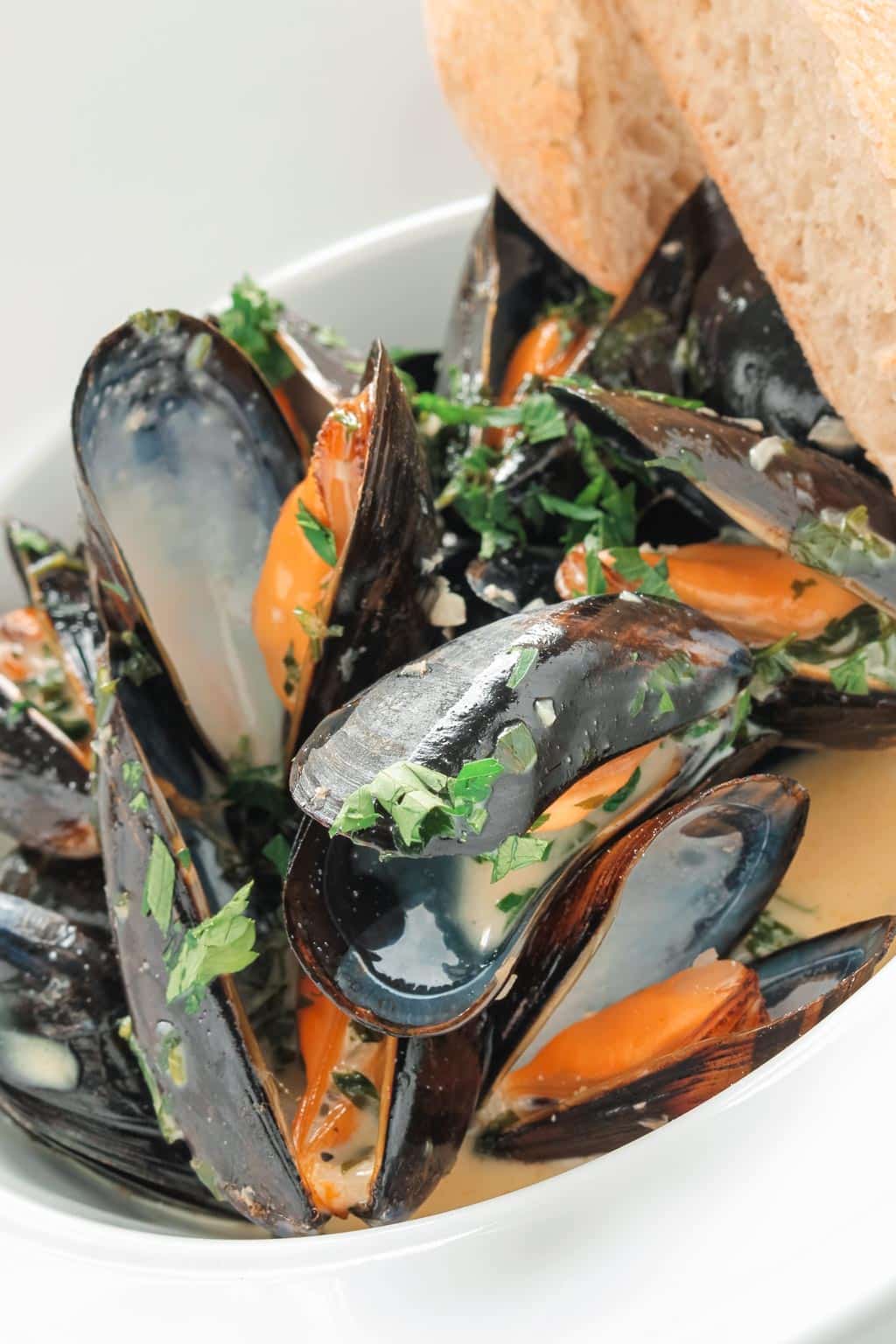 Now, these are not the only must-try Greek foods. There is also the famous moussaka, dolmades, keftedes, tzatziki, and much more and I recommend you give some of those a go if you haven't yet.
The reason I have not included them on my list is because I have not tasted them when in Paros so I can't recommend you a restaurant.
Guys, if you are looking for some help with planning your trip to Paros, you might like my previous blog post: 9 Best Things To Do In Paros. It will give you some tips and ideas on what to do on this Greek island.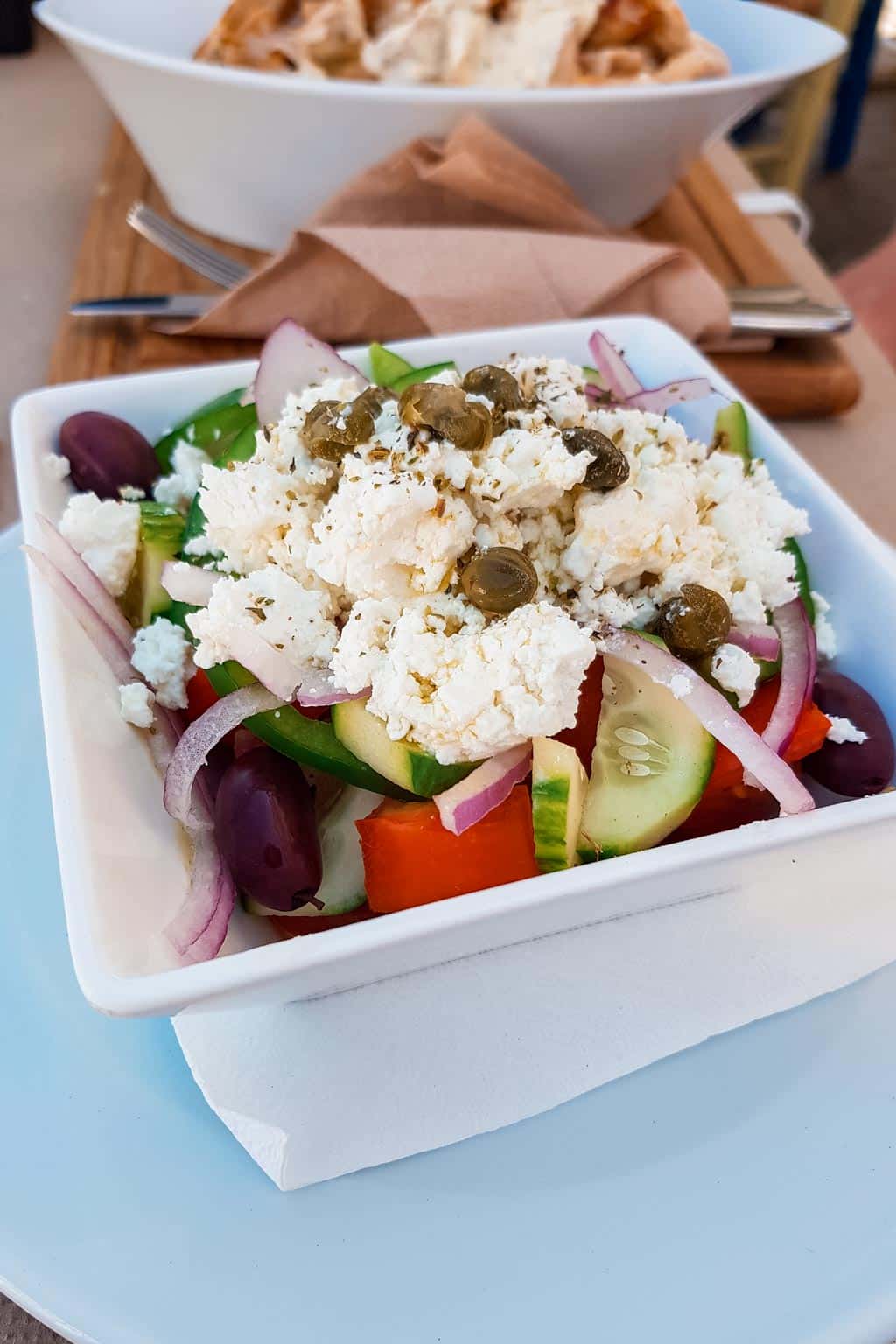 Good to know:
Paros as well as other Greek tourist destinations has a good choice of restaurants. However, some of them are closed off-season, so it's always good to keep this in mind when planning a trip to Greece.
RELATED