Are you thinking of visiting Greek islands and don't know which ones to choose? Let us help you plan your trip to Greece. Greek island hopping is a fun experience but it's important you do your research and plan before you go.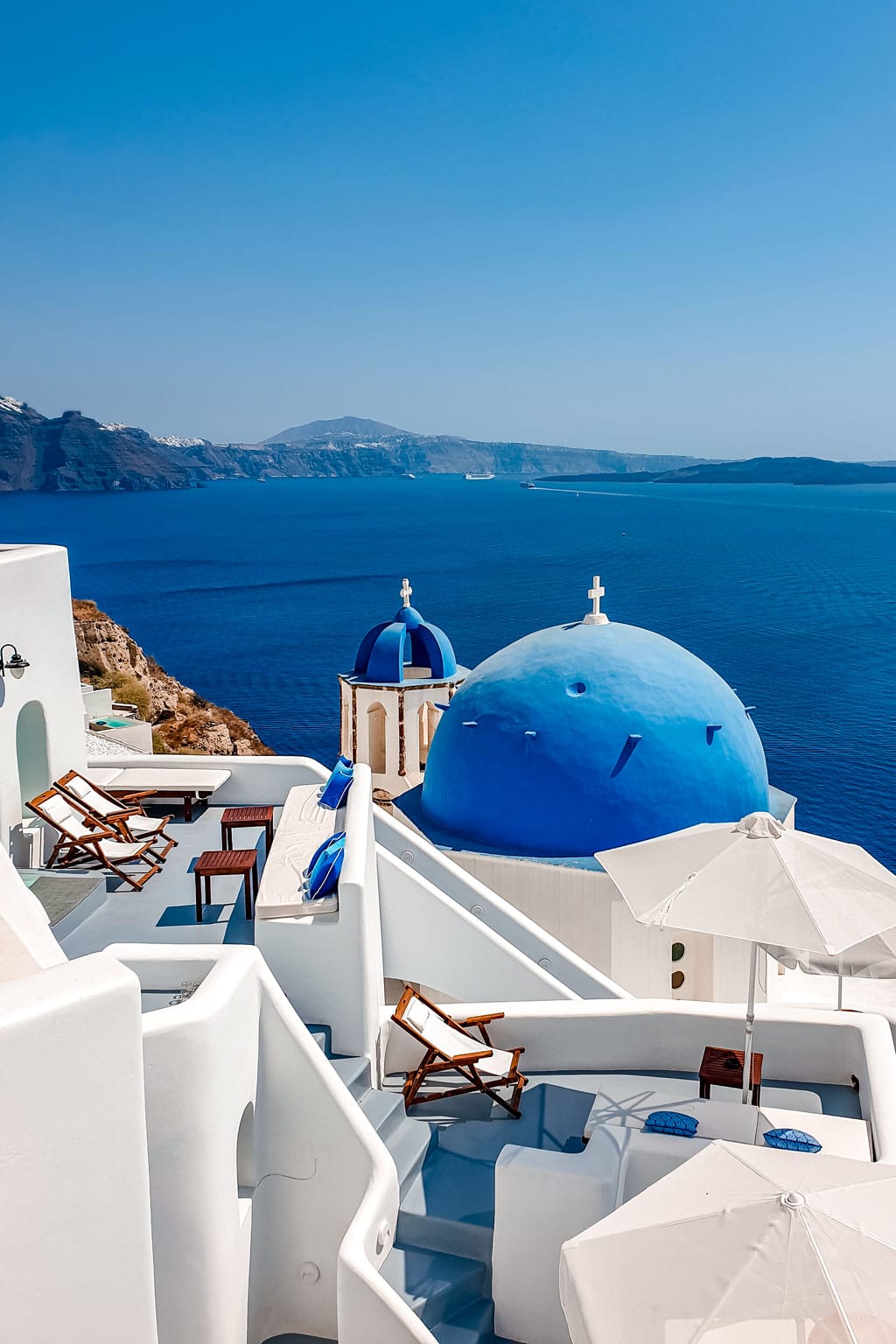 First of all, there are hundreds of islands (if not thousands) in Greece. This means that planning the perfect Greek getaway can take you longer than you think, especially when you can't figure out what Greek islands to visit.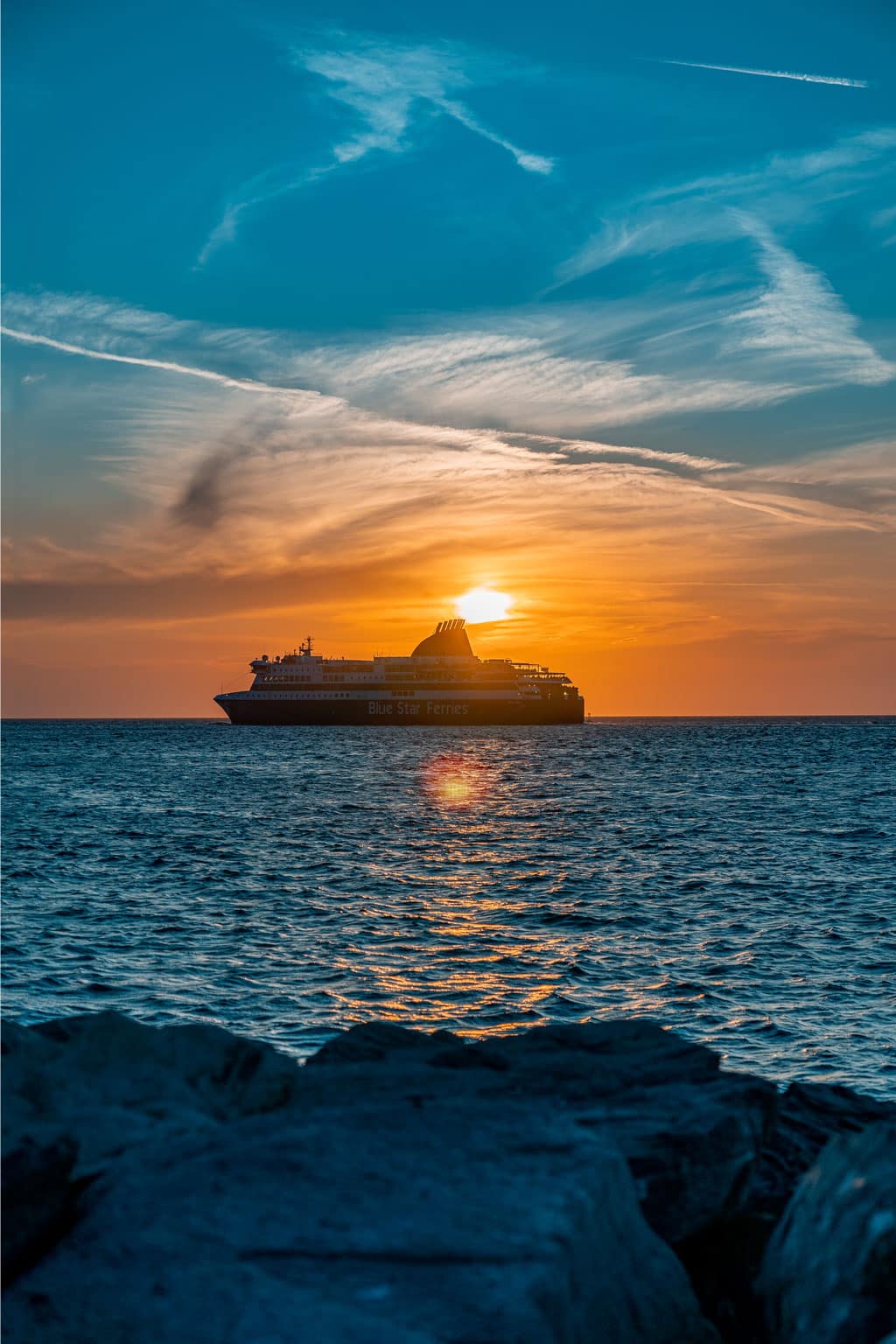 So what Greek islands to visit you ask?
When planning a trip to Greece you should ask yourself a few questions: What exactly it is you want from your visit to Greece? Are you planning a relaxing getaway on the beach? Are you after nightlife? Do you want to see as many Greek islands as possible? Do you want to explore local sights? Will you be renting a car or taking public transport? Do you have a favorite island (or 2 or 3) you want to visit no matter what?
Once you know the answers to these questions, you can move forward with planning. But let me help you with that. See below the options you have:
Dodecanese Islands – Rhodes, Kos, Patmos, Karpathos, Astypalaia, Kalymnos, Symi, Tilos, Nisyros, Kasos + hundreds of small islands.
Ionian Islands – Corfu (Kerkyra), Lefkas (Lefkada), Zakynthos (Zante), Kefalonia (Cefalonia), Ithaka (Ithaki), Kythira (Cythera).
Cyclades Islands – Tinos, Mykonos, Ios, Paros, Naxos, Santorini, Milos, Spinos, Syros.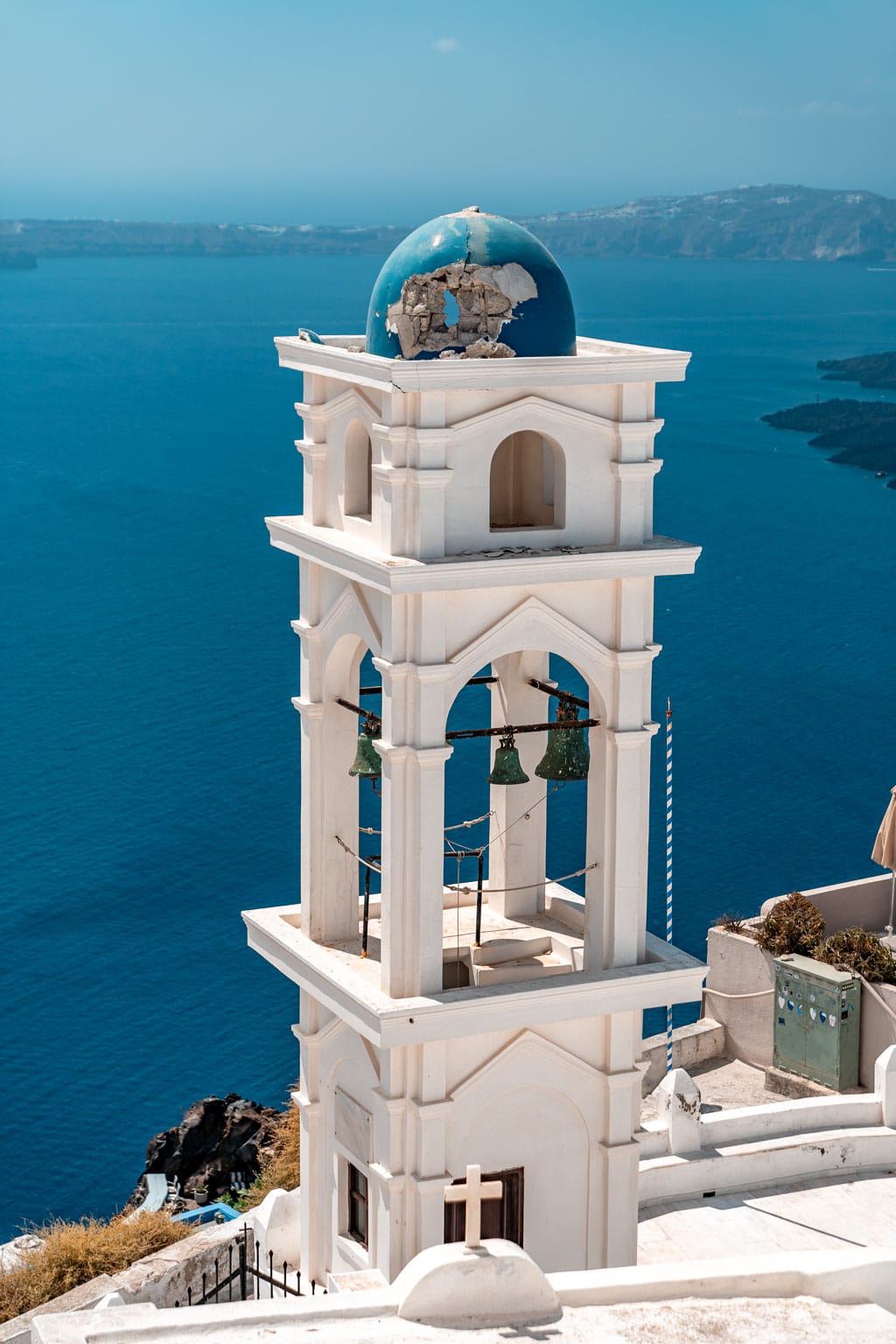 Saronic Gulf Islands – Hydra, Poros, Salamina, Aegina, Agistri, Dokos, Spetses. These Greek islands are close to Piraeus so if you don't have much time for exploring, you could consider visiting some of them.
Sporades Islands – Skiathos, Skyros, Skopelos, and Alonnisos are the 4 main islands – these are permanently inhabited, but there are other 20 smaller islands in this group.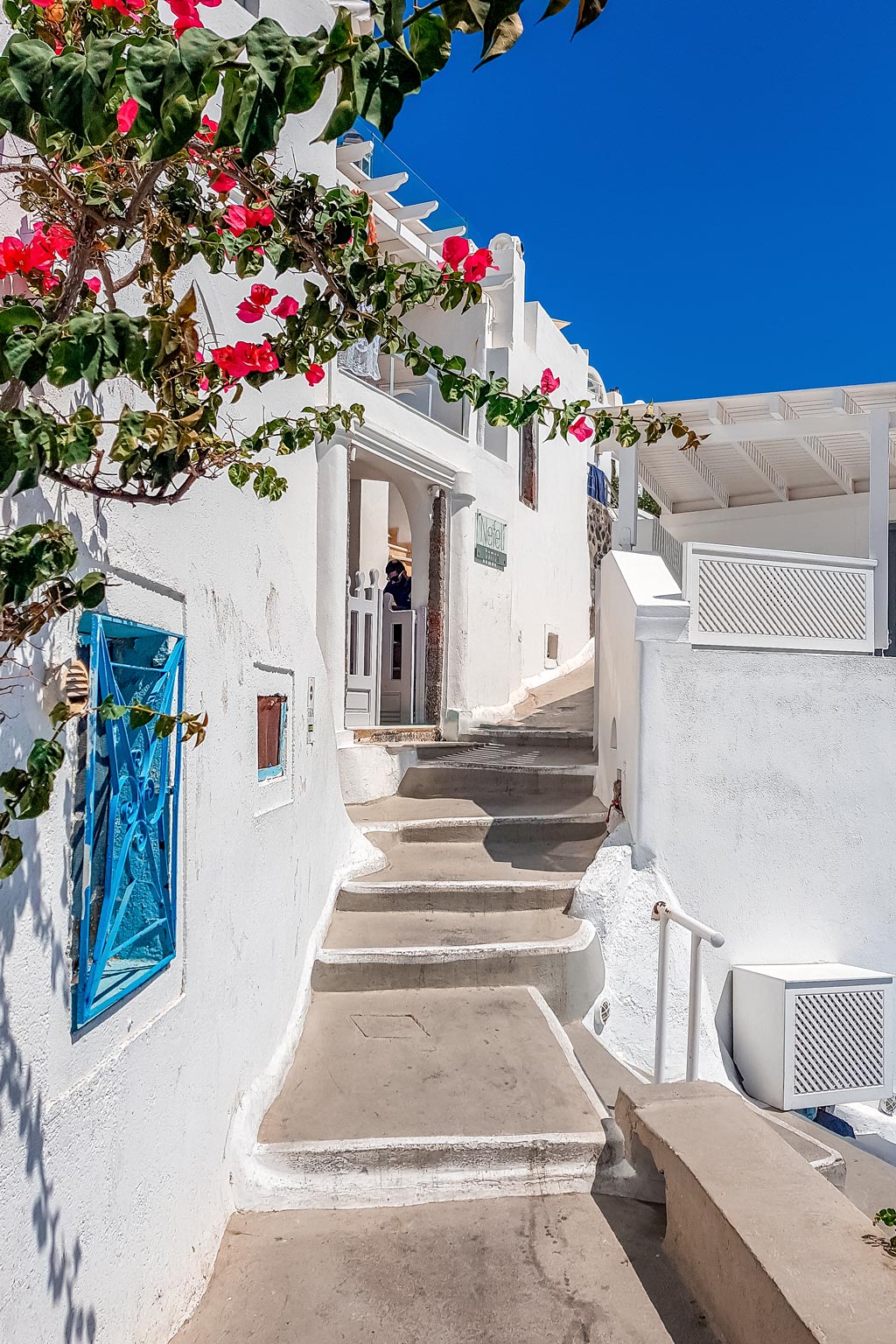 Crete is the largest island in Greece and lies on the southern side of the Aegean Sea (a 7-9 hour ferry ride from Piraeus). Chania, Heraklion, and Rethymno are 3 ports, with Heraklion being the main one.
If planning a Sightseeing holiday in Crete, I would recommend arriving (or staying) near Chania or Rethymno.
The ones that are highlighted are the most visited ones. You can clearly see that the Cyclades islands are the most popular Greek islands to visit, but it does not mean the rest of them aren't worth visiting.
Dodecanese islands are located very close to the Turkish coast which means you can either do a 1-day trip to Turkey from one of them or you can fly to Turkey, spend a few days there and take a ferry to one of the Dodecanese islands.
Ionian islands are located in the Ionian Sea, off the west coast of Greece. Zakynthos is known for its Shipwreck Cove (you can take a boat trip there) and large turtles (what about booking a dive/swim-with-turtles excursion?). Corfu offers beautiful beaches, picturesque villages, and photo spots (check the Church of Panagia Vlacherna and Mouse Island), and beautiful scenery.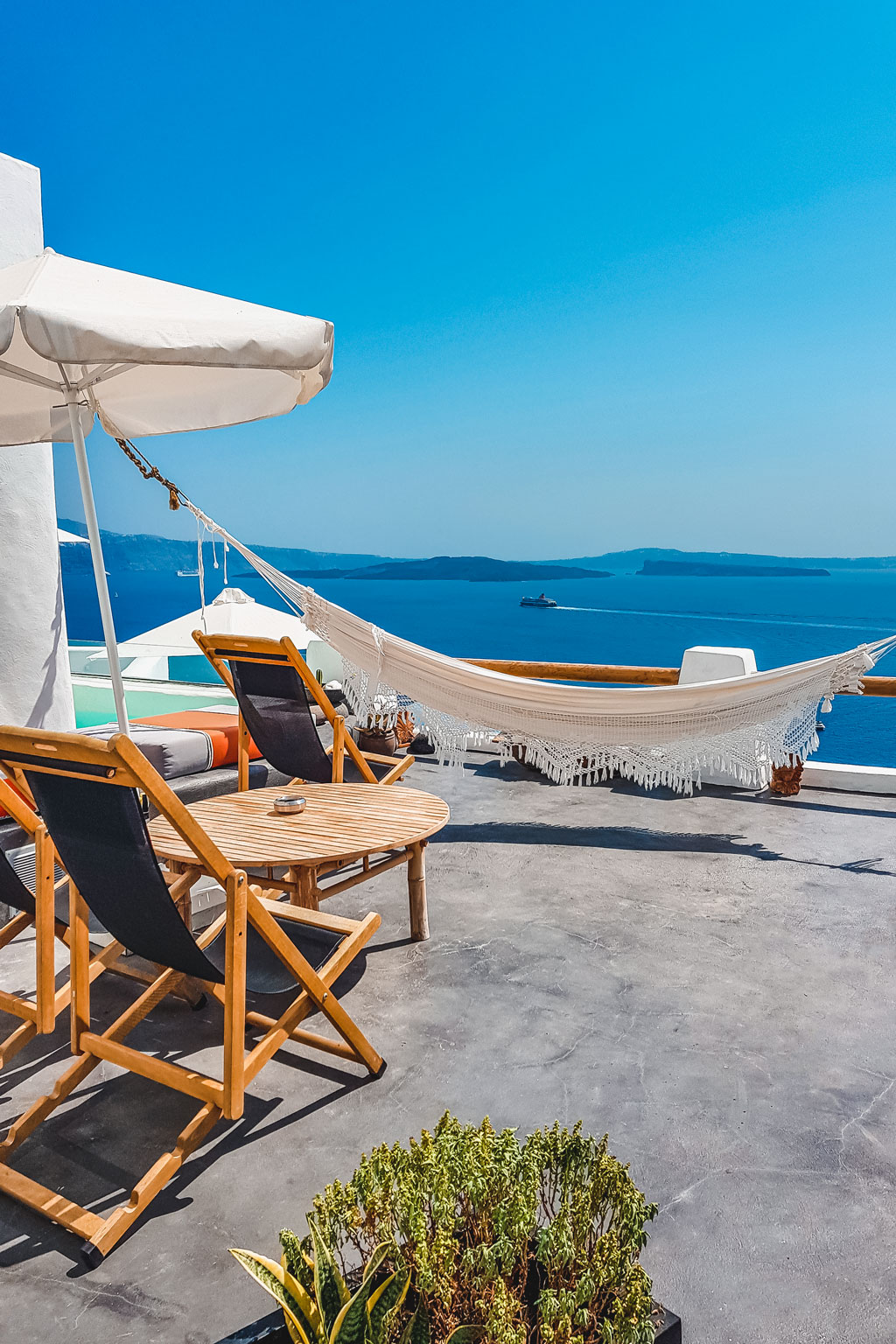 What is the cheapest Greek island to visit?
This is not an easy question to answer. In general, the quieter the island the cheaper it should be. But this is not always the case.
Accommodation: When I was about to plan our Greek honeymoon, I wanted to blend together luxury with a budget-friendly experience and when looking at accommodation on various islands the prices were roughly the same (I compared similar accommodation types).
This might be different when you want to visit Greek islands off-season but also keep in mind that many hotels and apartments are closed in winter.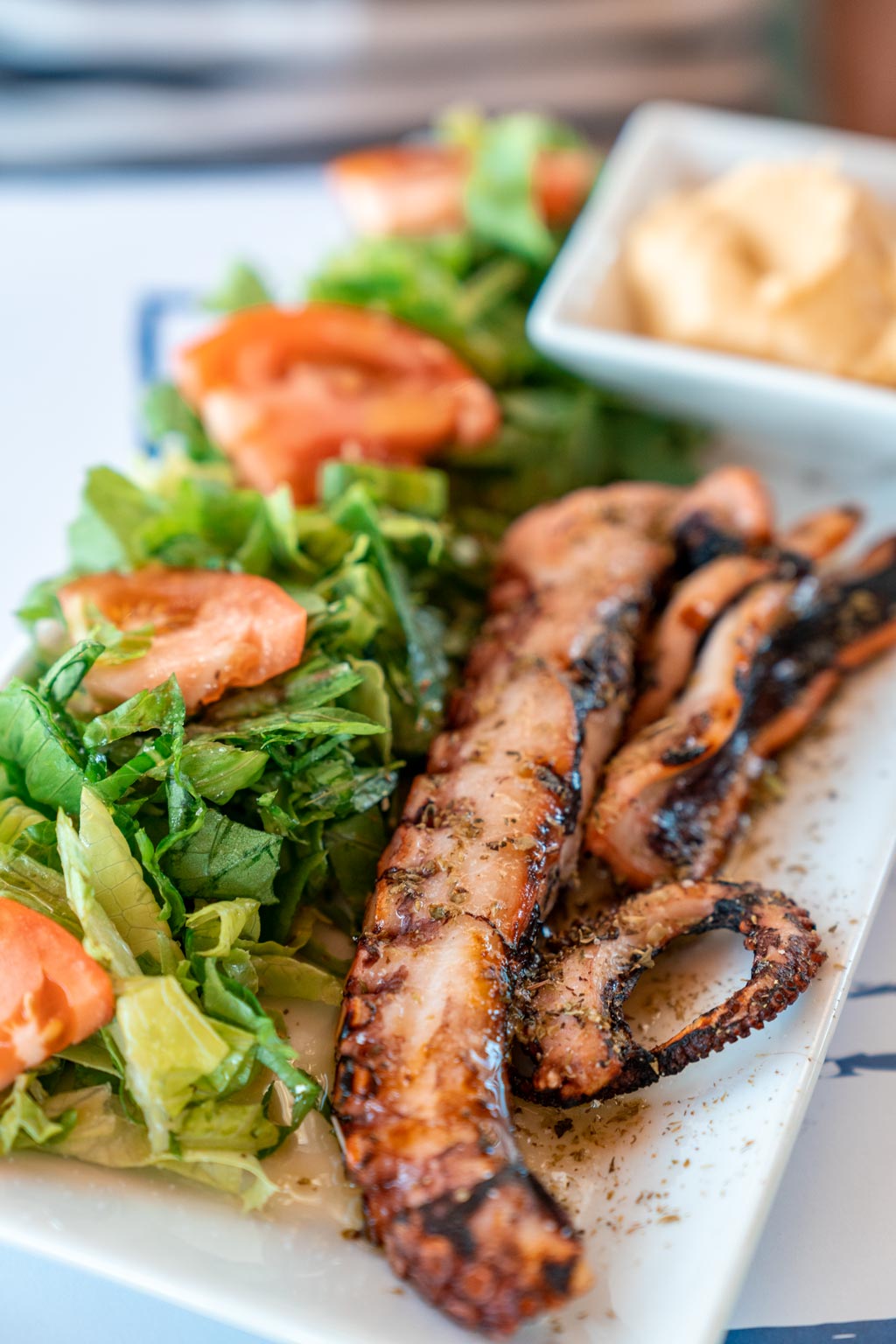 Food – I would not worry much about eating out as even the most visited islands like Santorini have plenty of budget food places so you still can visit Santorini when you are on a budget (you can easily find gyros in pita bread for around 3 euros which is an amazing price in my opinion, bottled water is priced at 0.50 cents – 0.70 cents per small bottle which is the cheapest I've seen when traveling in Europe).
Public transport: Again, reasonably priced, and because most of the islands are small, you get from point A to point B fast and cheaply.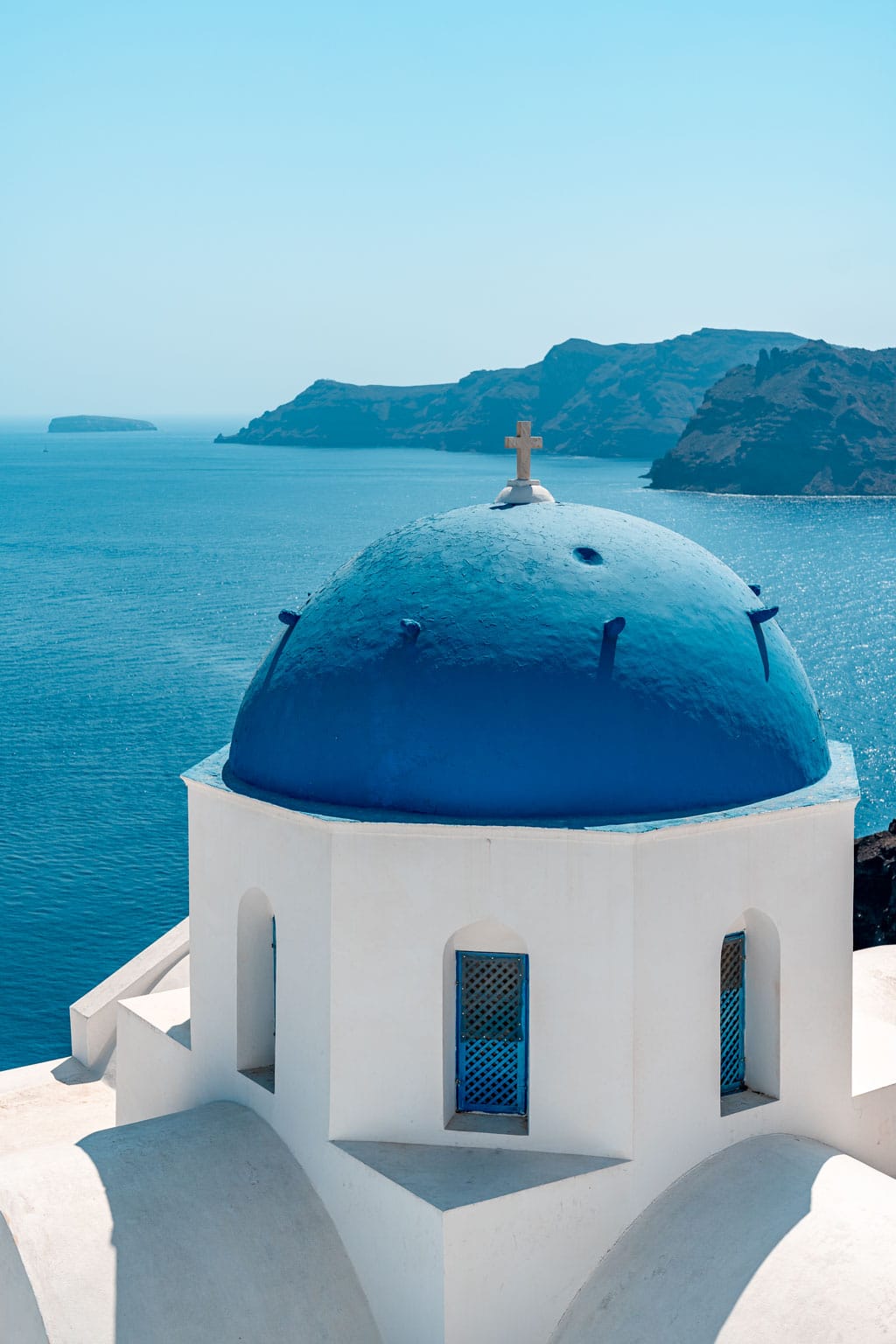 What is the most beautiful island in Greece?
Santorini, without a doubt. The island of Santorini is a magical place and no matter what type of traveler you are, you will absolutely love it (My guide: Santorini – Know Before You Go gives you some ideas on what to expect and what to avoid).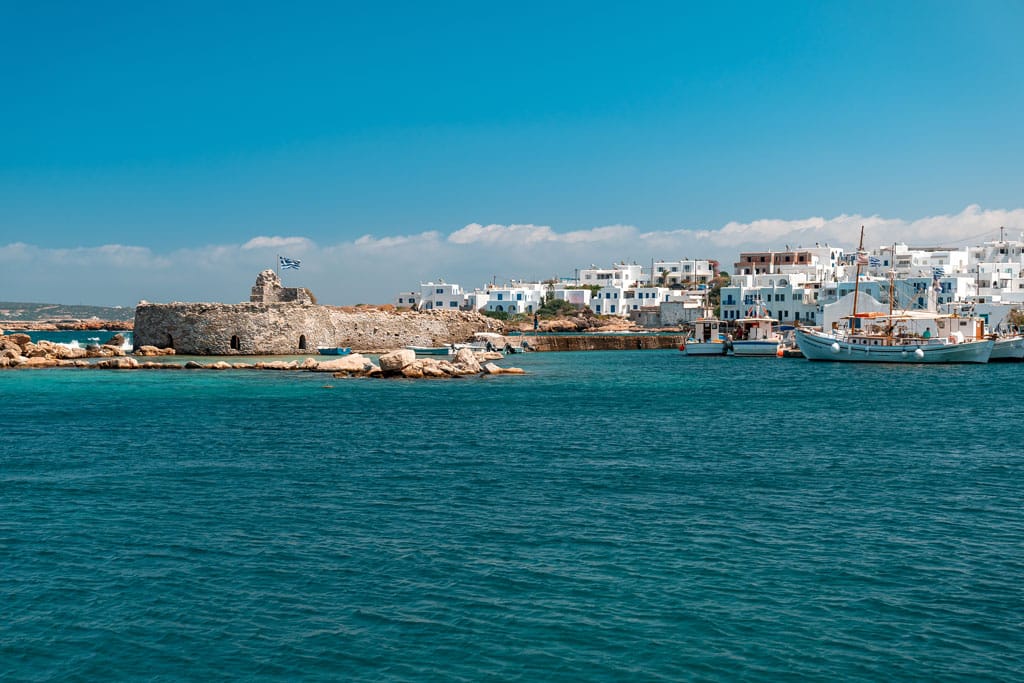 When to visit Greek islands?
The most popular places in Greece get over-crowded in the peak season (end of June, July, August, beginning of September) so if you want to avoid crowds, visit at the end of September or in October or before the season starts (end of May or June).
It's also good to check for any festivities that might be happening on the island you want to visit as these can affect public transport schedules and opening hours which can definitely complicate your life.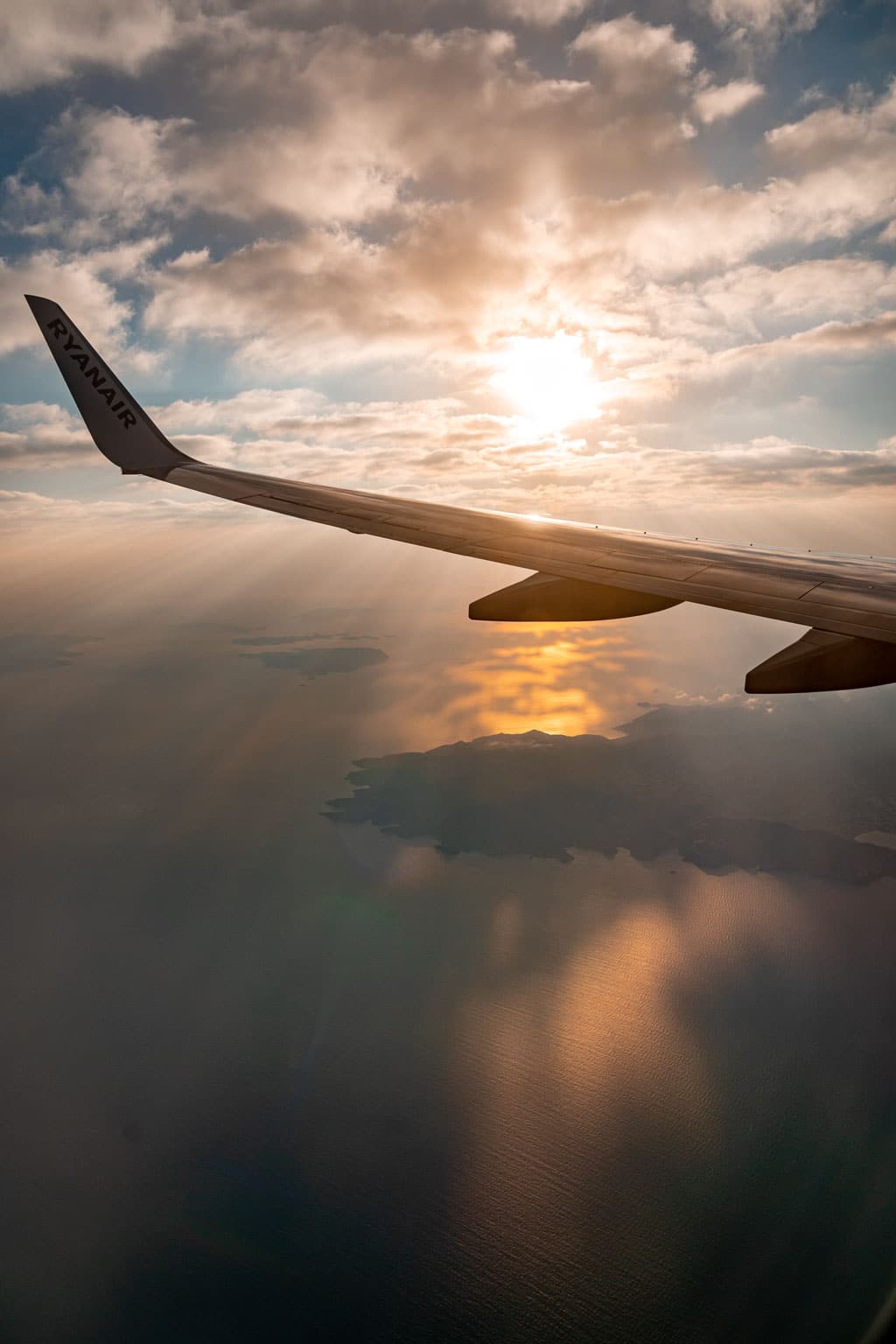 Greek island hopping – ferry or plane?
This will depend on where you decide to go and how much time you will have for moving around. Also, on your budget.
Good to know:
Not all the Greek islands have airports.
Ferry tickets are not cheap so check flights as well. You might get to your destination faster and more importantly cheaper!
Ferries are often delayed for hours due to bad weather conditions. While we did not have such an experience, we saw people waiting for their ferry for hours.
If planning on taking a ferry that takes 7-8 hours, consider taking the night ferry and buy a cabin ticket.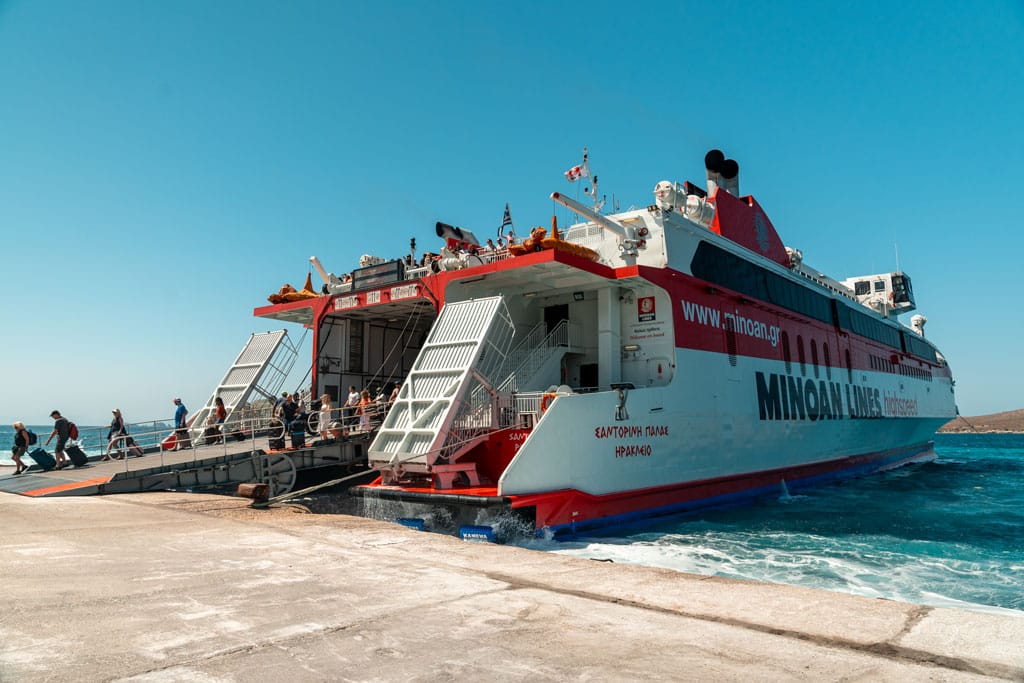 Booking accommodation for your trip to Greece:
The best websites and the two I always use are Booking.com and Airbnb.com.
Booking offers a lot of deals with free cancellation which is always a plus when your plans change unexpectedly.
Airbnb may offer more choices and if you want, you can find cheaper options when you book a room only.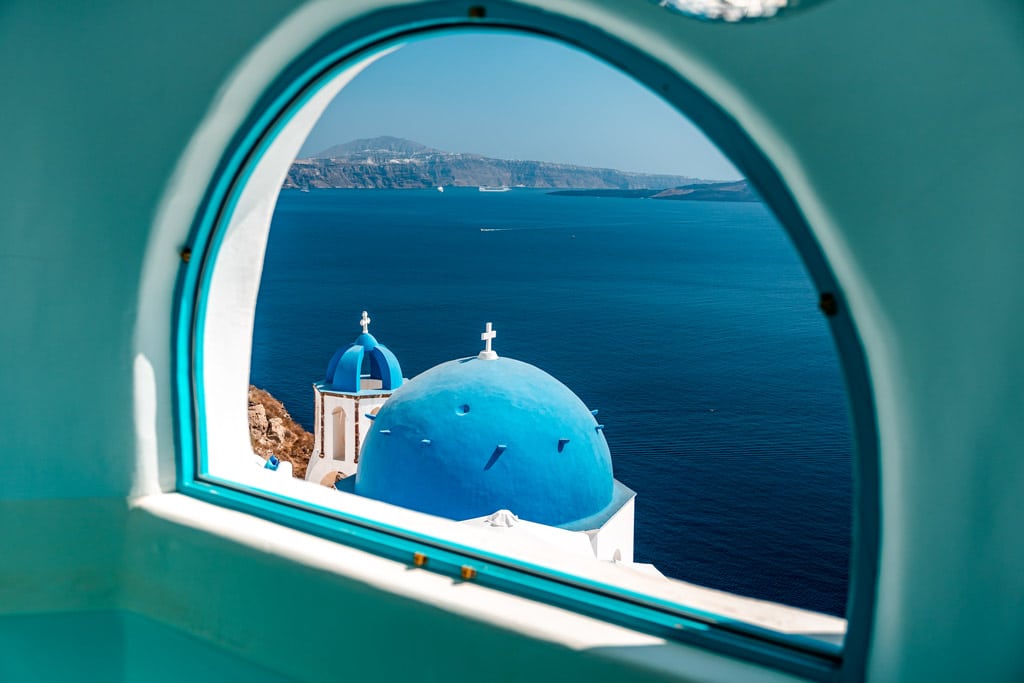 Booking local flights:
Some of the national airlines:
Booking ferry tickets:
The best place to check ferries and ticket prices is Ferry Hopper.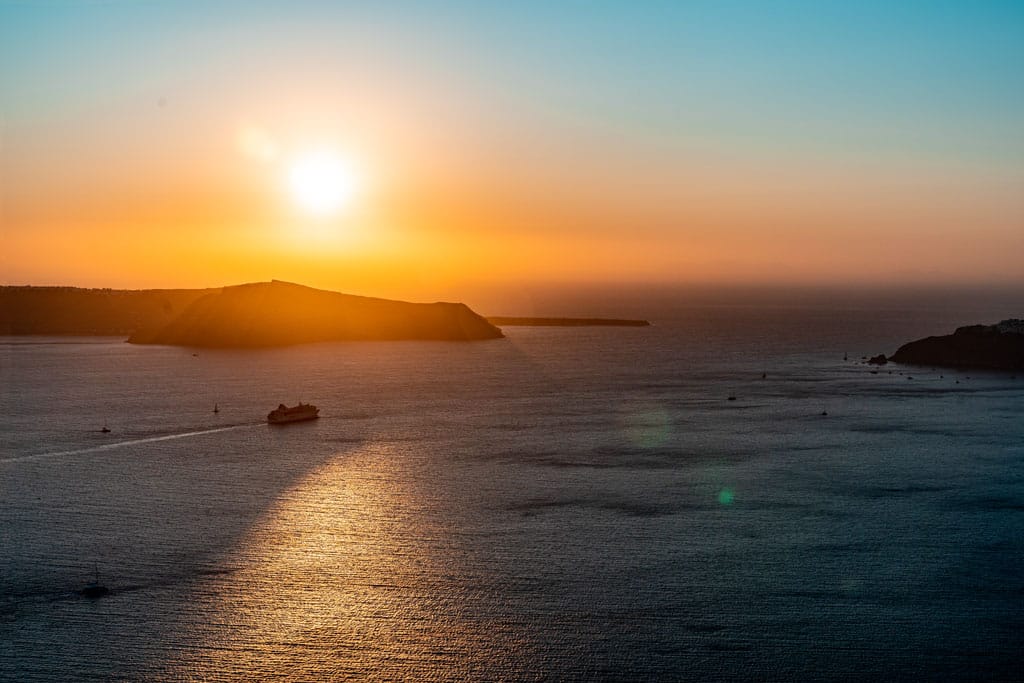 A few useful tips when planning Greek Island Hopping:
Fly to Athens and spend there a day or two (for more information about the sights and what to see in Greek's Capital, I recommend having a look at this post: Athens in 2 Days or 10 Things to Know Before Visiting Acropolis) and get a ferry or flight to your next Greek destination.
For parties and nightlife Mykonos island as well as Paros are the best options.
If you are looking for a beach vacation, check out Rhodes, Crete, and Kos. They have a good number of holiday resorts.
Naxos, Ios, Milos, and Santorini are all close to each other (and still not that far from Piraeus port) so you might consider choosing these for Greek island hopping or combine them with some islands that are farther south (like Crete).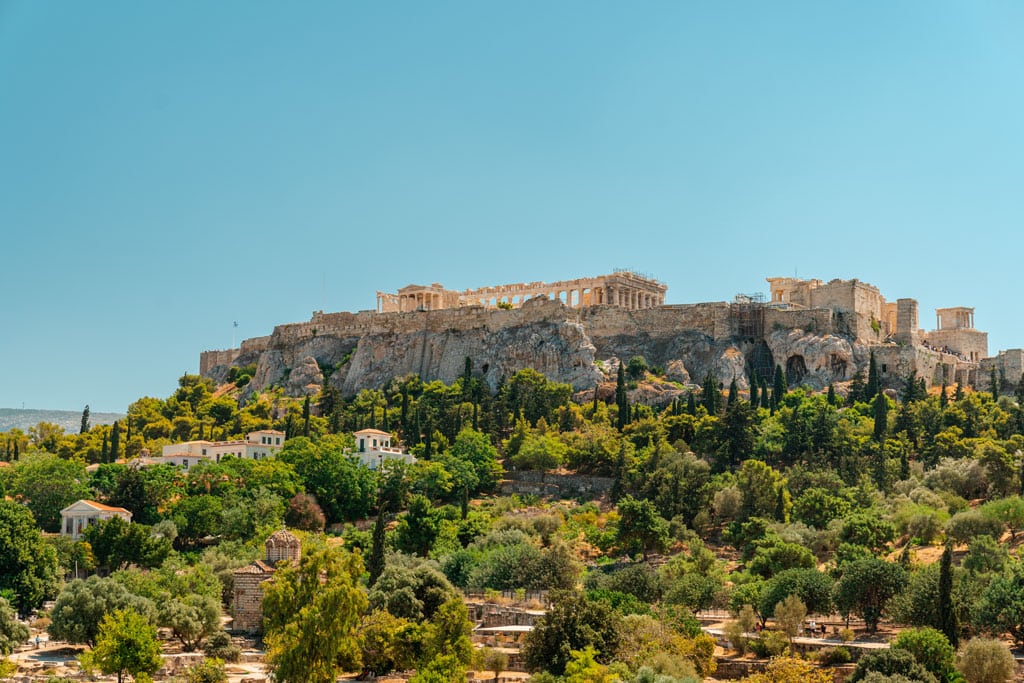 RELATED