This is a quick guide on where to stay in Santorini including useful tips, the best places to stay in Oia and Fira as well as our personal experience.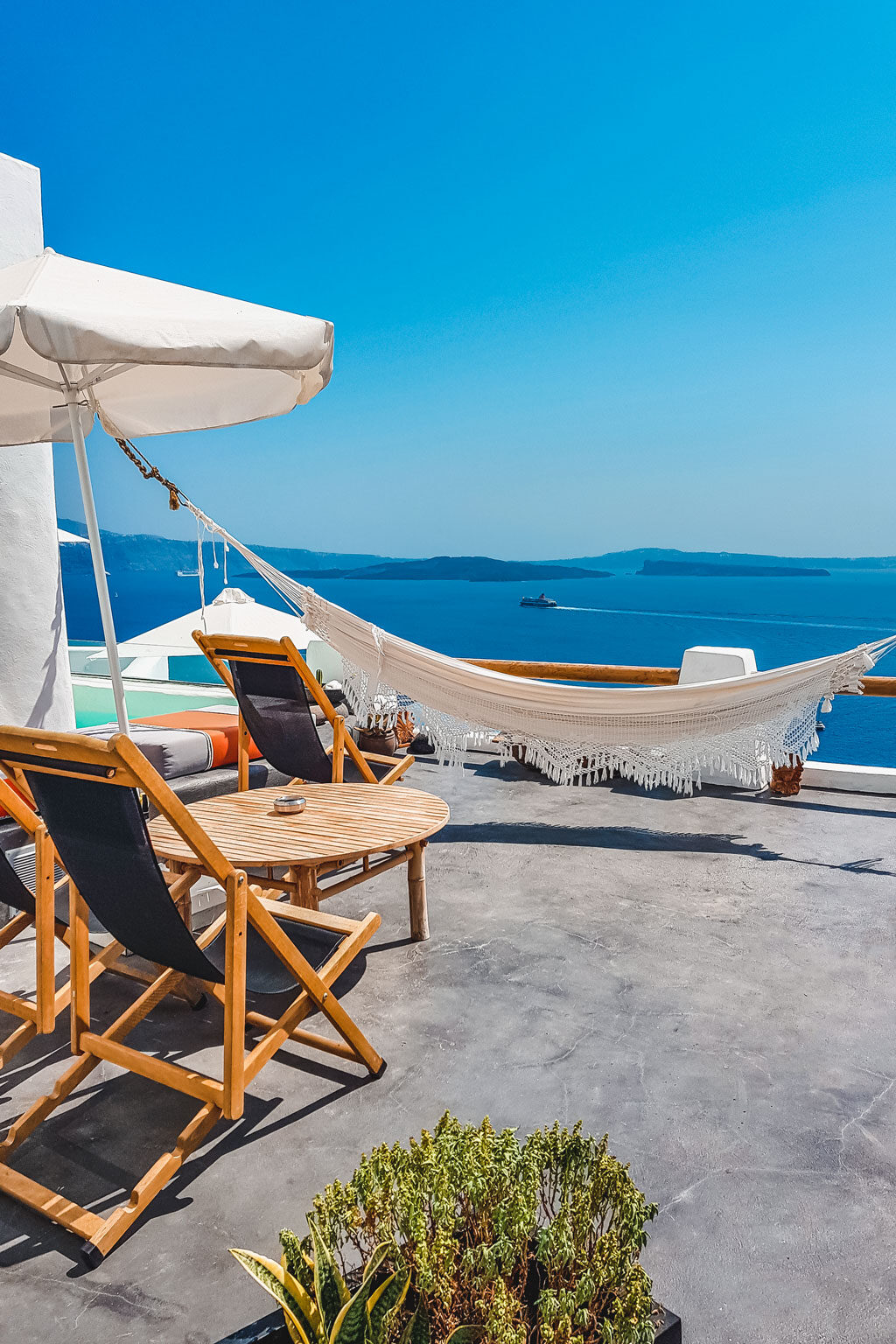 Santorini is not only known for its blue-domed churches and amazing views but also for its unique accommodations with plunge pools and cave-style rooms.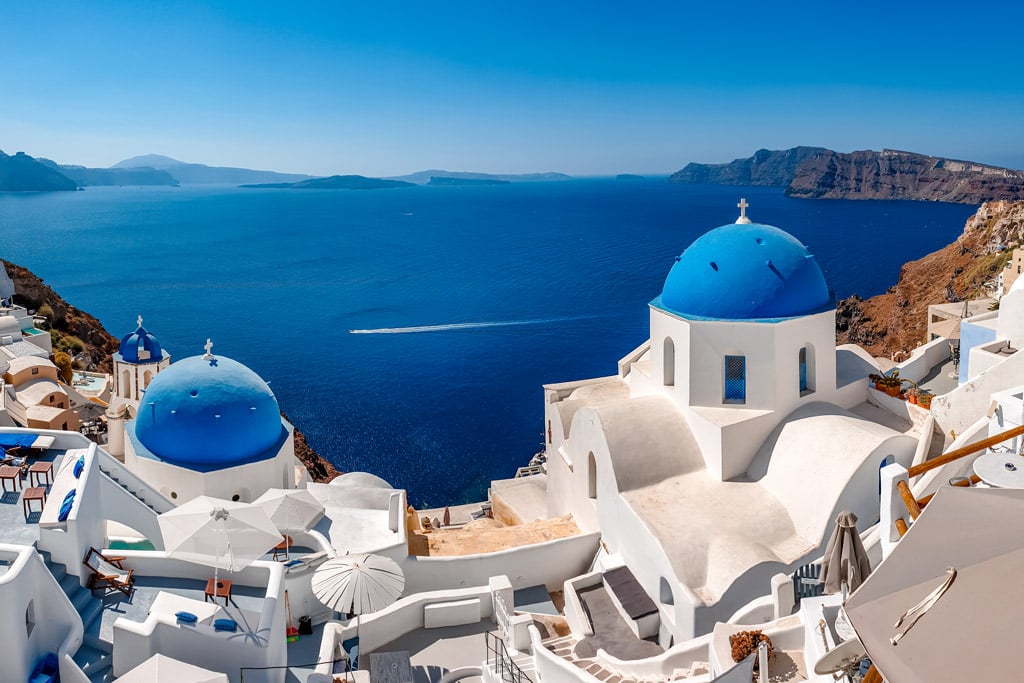 So, when it comes to booking accommodation in Santorini, there are a lot of options for all budgets and it only depends on what you like.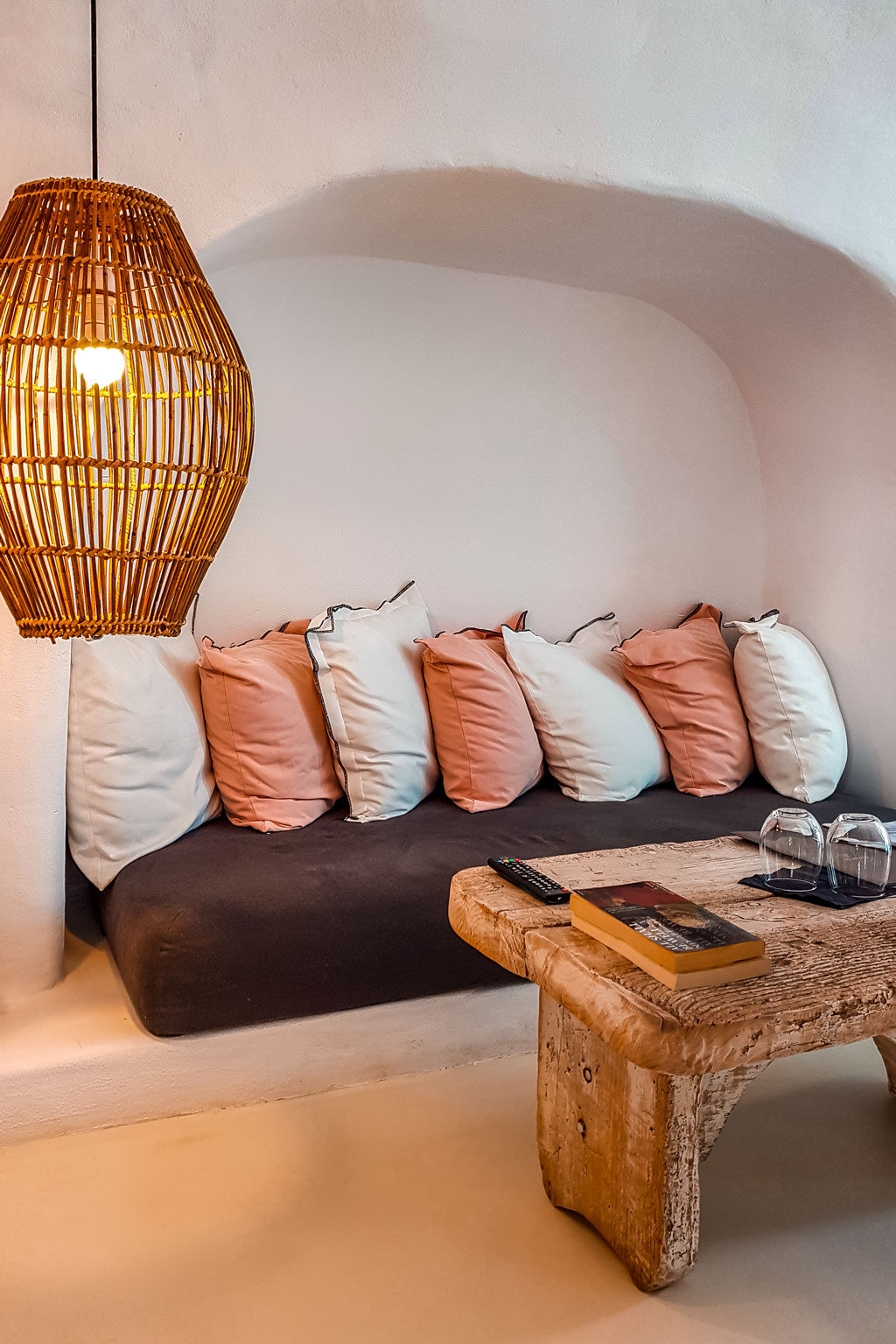 Where is the best place to stay in Santorini?
You have several great options so it will all come down to what kind of trip you are planning. To help you with making the right decision, I have created a quick guide with useful tips for you:
Where to stay in Santorini for couples: Oia, Imerovigli, Fira
Where to stay in Santorini on a budget: Fira (My Santorini On a Budget guide might help you with planning if you are wondering if it's doable).
The best Santorini photo locations: Oia (picturesque houses and blue-domed churches, views, sunset), Imerovigli (Skaros rock, quaint streets, views, sunset).
Best views: Imerovigli & Oia
For peace and quiet: Imerovigli
Best place for shopping in Santorini: Fira
Beaches: East coast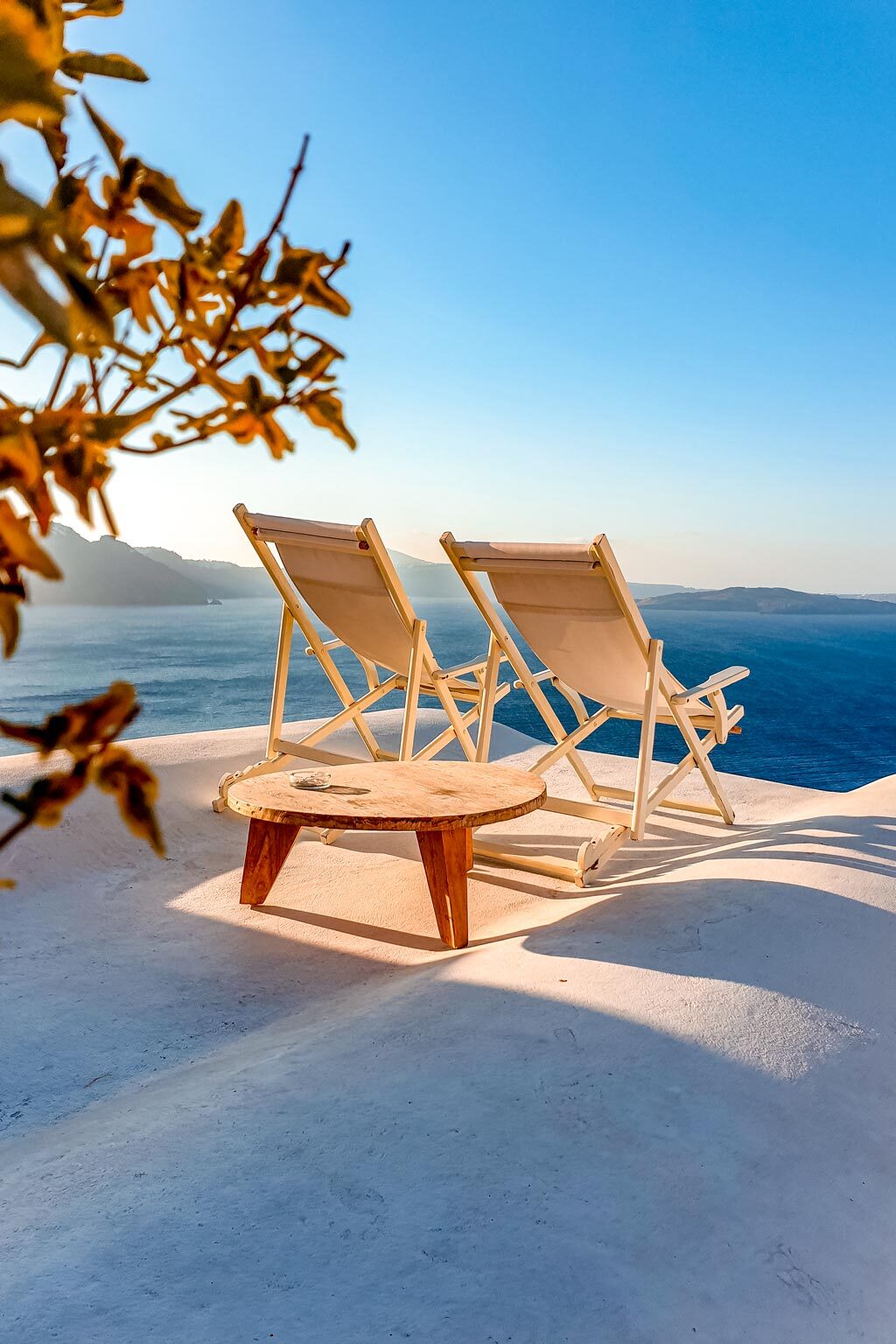 What to expect when booking accommodation in Santorini
If you want a room with a view, keep in mind that you might not have much privacy there, especially in Oia. Tourists and other travelers will more likely pass by or will see you on a terrace/in a pool.
If you like privacy, you might need to look for a room that is located a bit farther from the crowds. Maybe Imerovigli would be a better option for you.
Rooms with a view come at a price. If you would like to have a private plunge pool as well as breakfast included in the price, expect to pay hundreds of euros (dollars) for a night.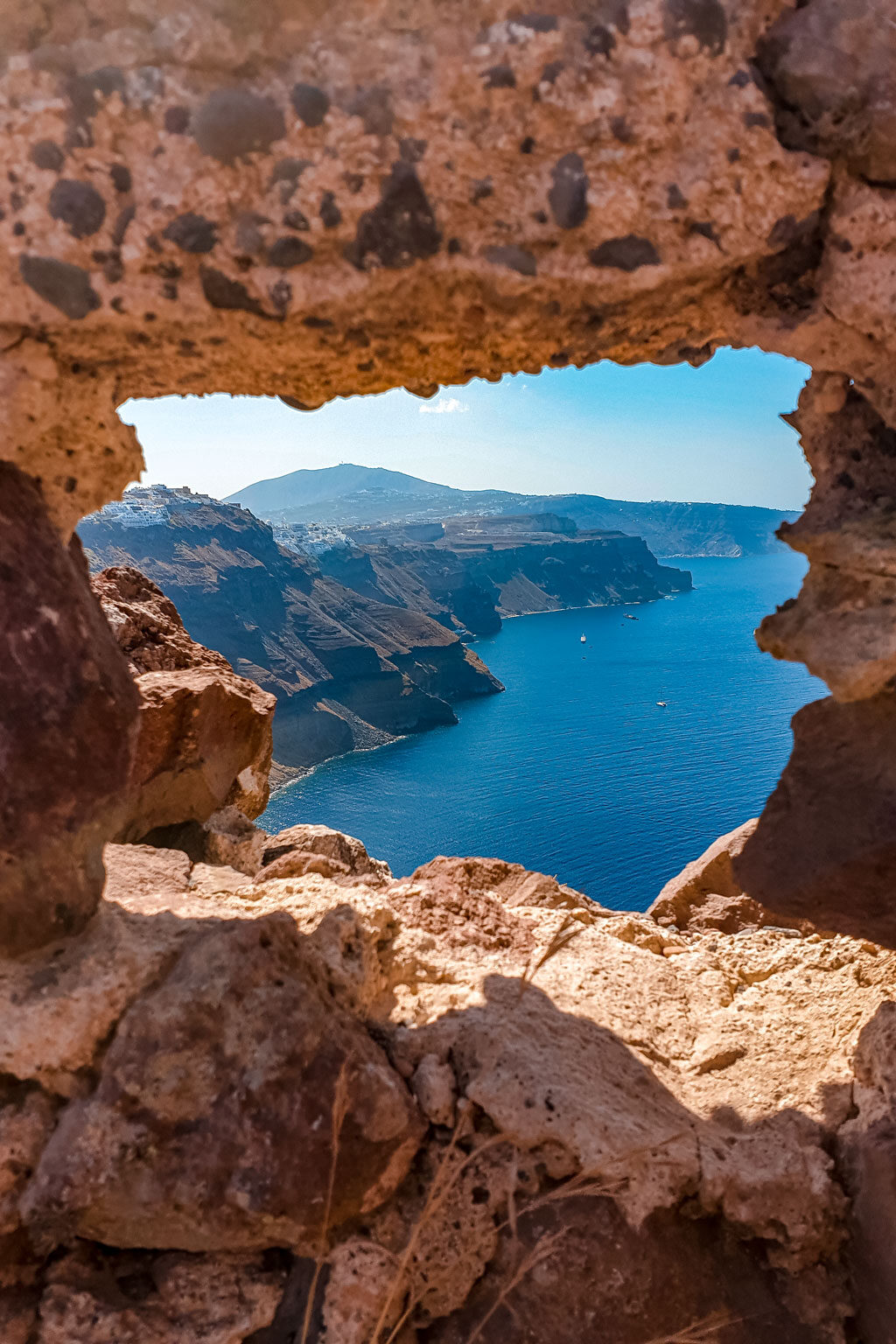 How many days should you stay in Santorini?
This will depend on what your plans for Santorini are. In general, 3 to 4 days is the ideal length of stay in Santorini. You will have plenty of time to enjoy the island at your own pace and participate in some activities if you like.
The main part of Oia is quite compact, so you can cover the whole area by walking in an hour or two which gives you plenty of time to explore the rest of the island.
When visiting Imerovigli, make sure to hike up to the Skaros rock (or part of it) as well. The route offers some breathtaking views.
Fira is packed with souvenir shops so allocate some extra time for this area, if you want to have a look around.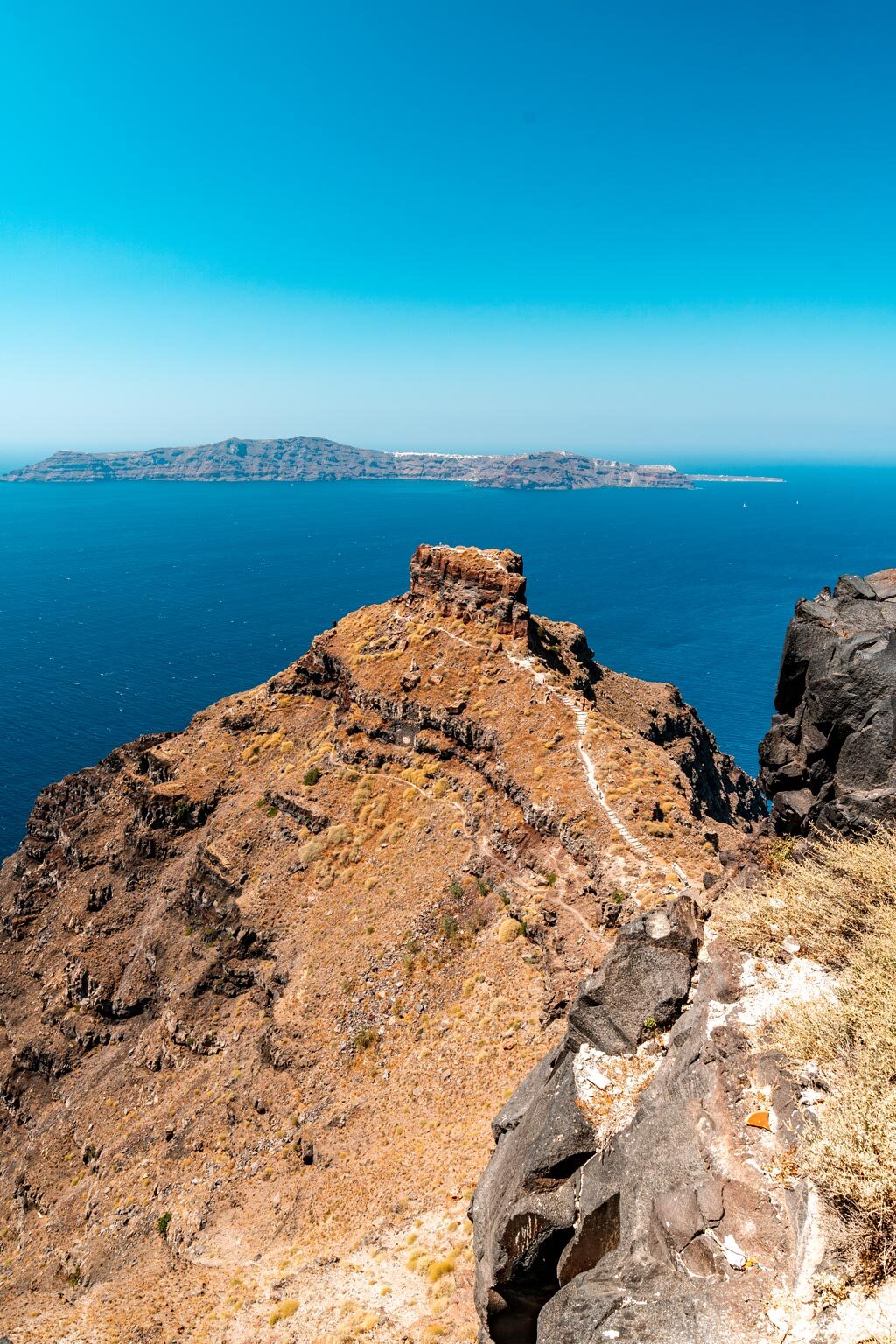 How to book accommodation in Santorini?
The best way to search for hotels or apartments is via:
1. Booking.com
2. Airbnb.com
Santorini useful tips:
Imerovigli is located between Fira and Oia and you can find here some nice rooms here as well. It is only a 15 to 20-minute bus ride from Oia and the accommodation prices are way more affordable.
Try to book well in advance as prices for accommodation in Santorini do not go lower closer to the date of travel. You will also have more places to choose from hence you will more likely find what you are looking for.
Are you wondering what to do in Santorini? Why not experience the island from a yacht or catamaran and book a sailing tour (Viator has a good selection of Catamaran Cruises), or visit a local winery and do a wine tasting? You can also enjoy the island from a saddle and book a horse riding trip or just walk along the west coast at your own pace.
You can walk from Fira to Imerovigli and vice versa (count with about a 40 to 50-minute walk as you'll be stopping regularly to take photos). This hiking route continues up to Oia but it is a very long walk and I would not recommend doing it in summer (allocate 3-5 hours for this hike).
Santorini – know before you go is a must-read to find out what to do and what not to do on this Greek island.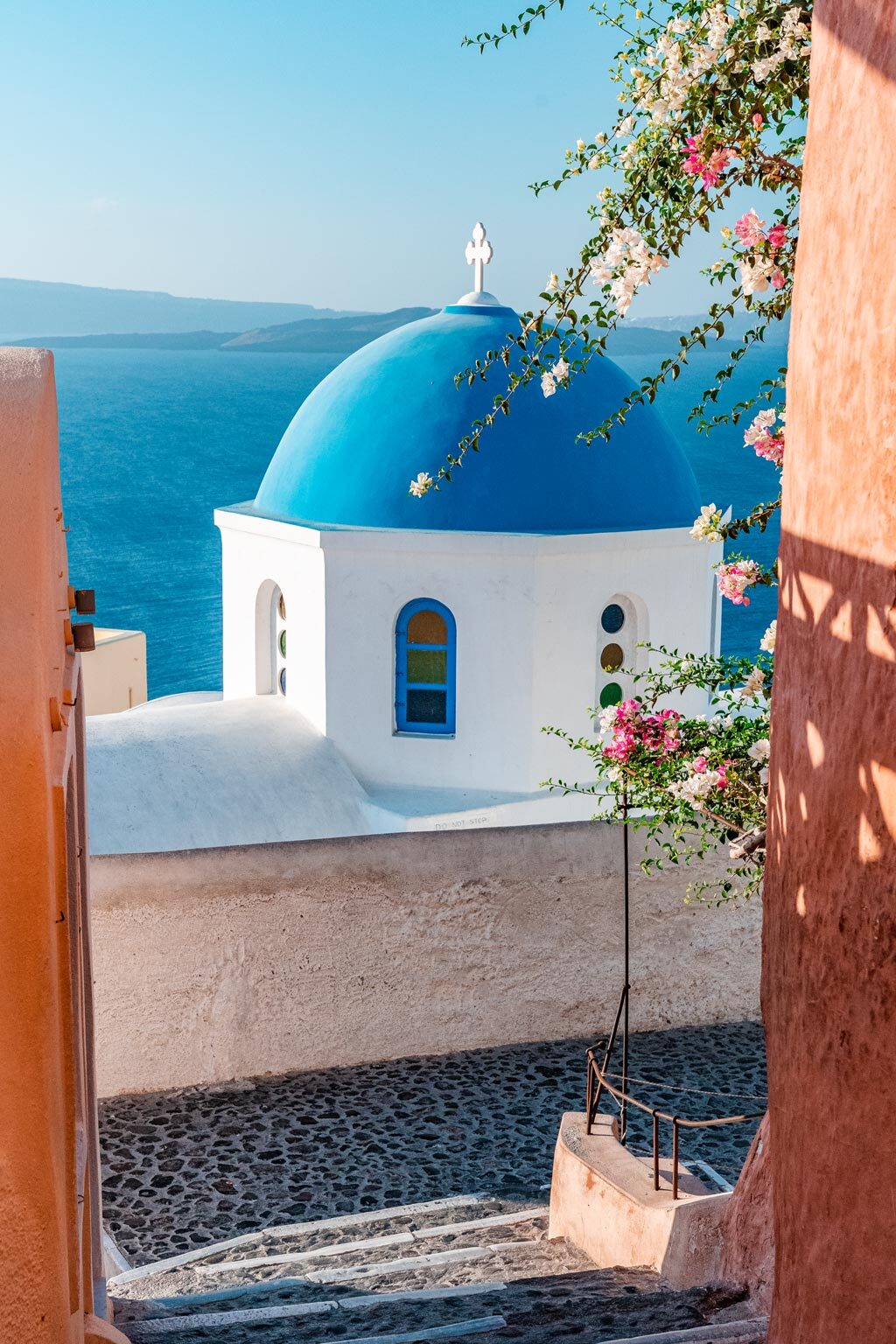 Julia's input:
We booked 3 nights in 3 different places to experience the most out of Santorini. It was our honeymoon so we treated ourselves to luxurious stays in Santorini which we would not normally book. It was a unique experience that was worth every penny and I am so happy we decided to do so.
I highly recommend staying at a place that has a charm because it will make your stay even more magical (there are other ways how to save money in Santorini so why not treat you and your partner to something unique?).
Our accommodation in Oia:
Sophia Oia View, booked via Booking.com
Price: High
Location: The best – right in front of the blue-domed churches
Highlights: Your own private plunge pool overlooking the churches, the Aegean Sea, and the rest of the island.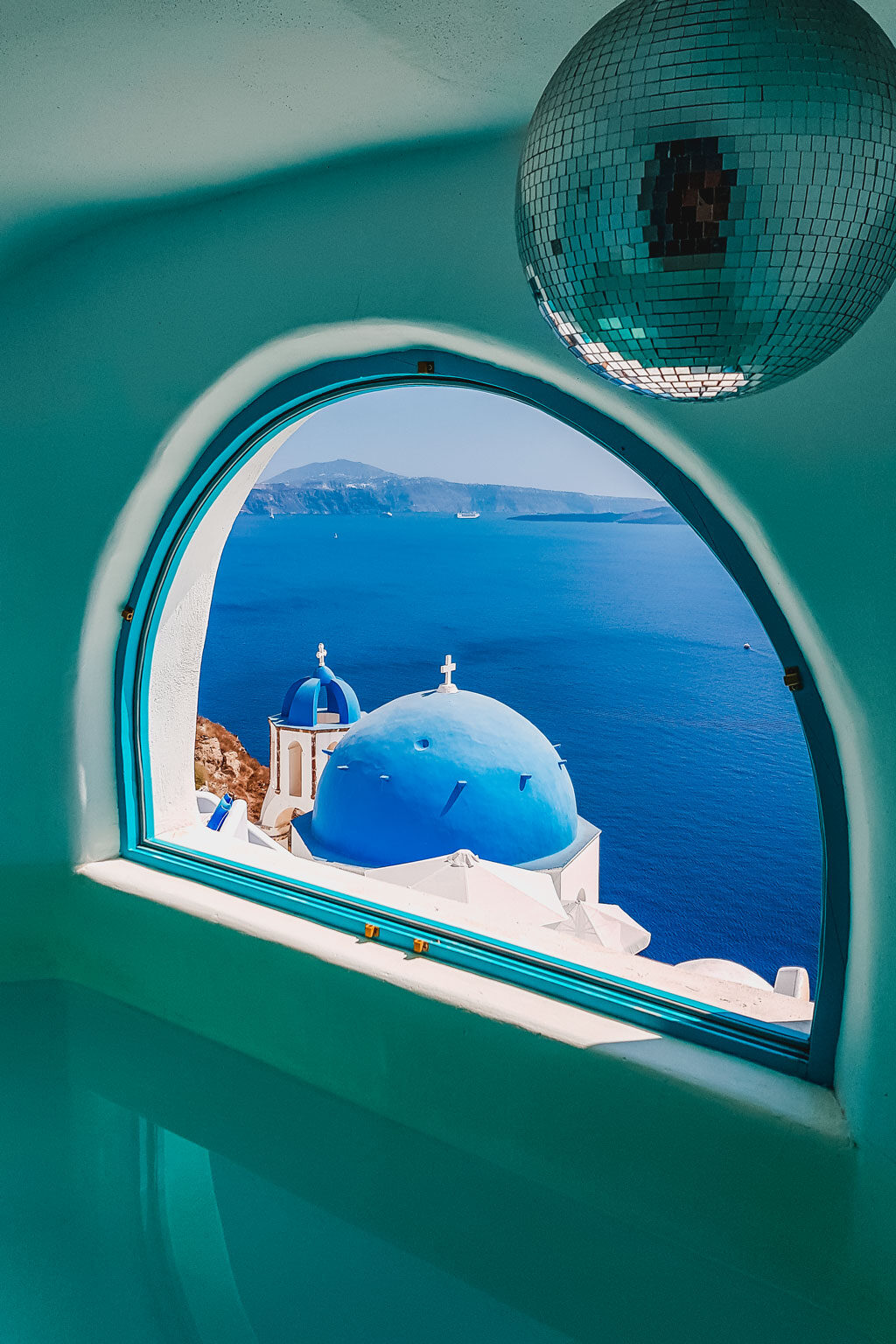 Our accommodation in Fira:
Angel Luxury Suites, booked via Booking.com
Price: Medium: Excellent value for what you get!
Location: Central – Right under the Orthodox Metropolitan Cathedral, with stunning views of the sunset.
Highlights: The best customer service you will get in Santorini. Amazing owner who goes way beyond his duties to make you feel at home. Amazing breakfast.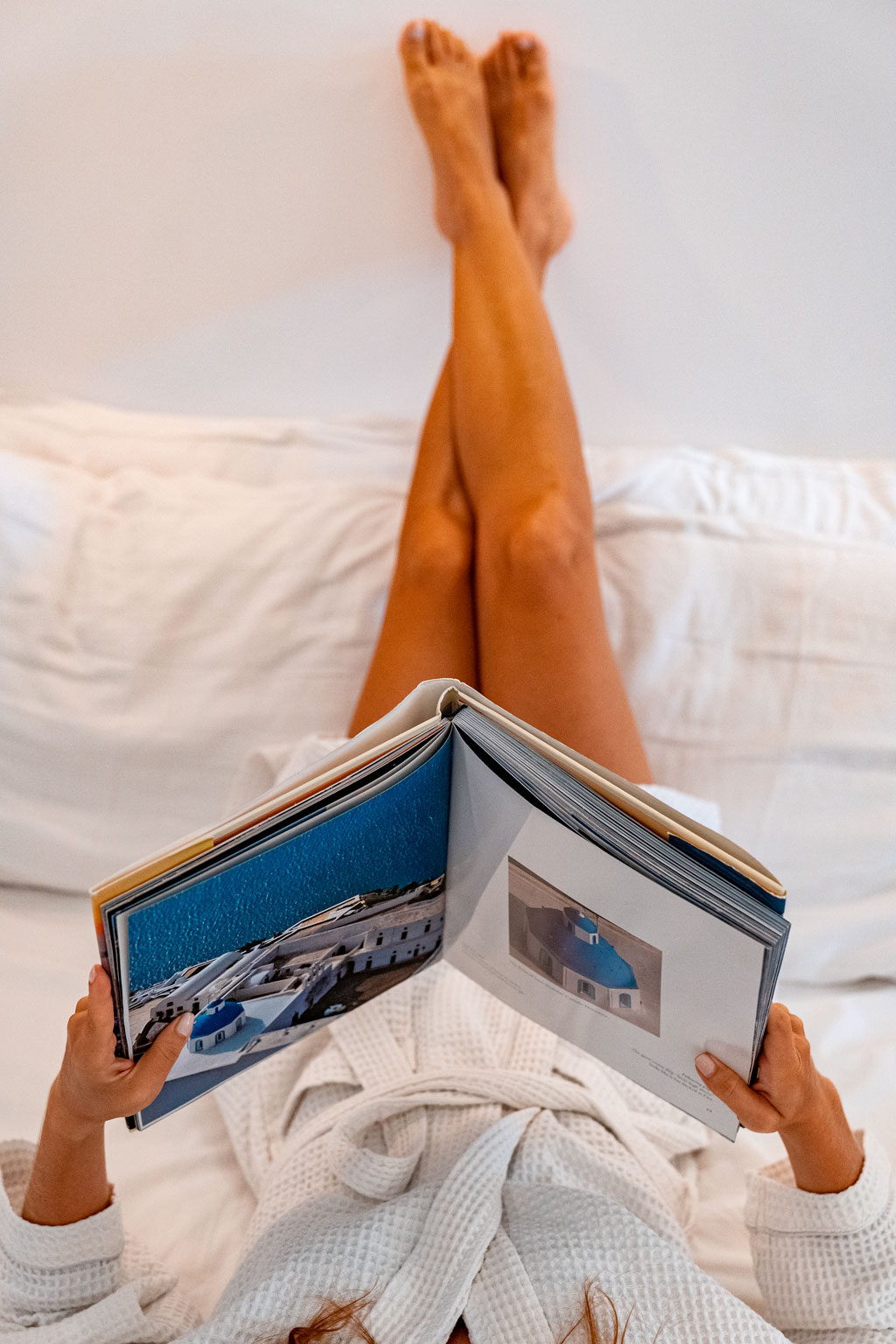 Our accommodation in Imerovigli:
Dreaming View Suites, booked via Booking.com
Price: High
Location: A few minute-walk from the Skaros rock
Highlights: We stayed in a room with a plunge pool and incredible views, but the accommodation did not meet our expectations when it comes to cleanliness. For this reason, I do not recommend it.
Our opinion: Even though the views were stunning, and the plunge pool was a cool addition to the room, I would not recommend this place. Unfortunately, the cleanliness of the place let the whole experience down.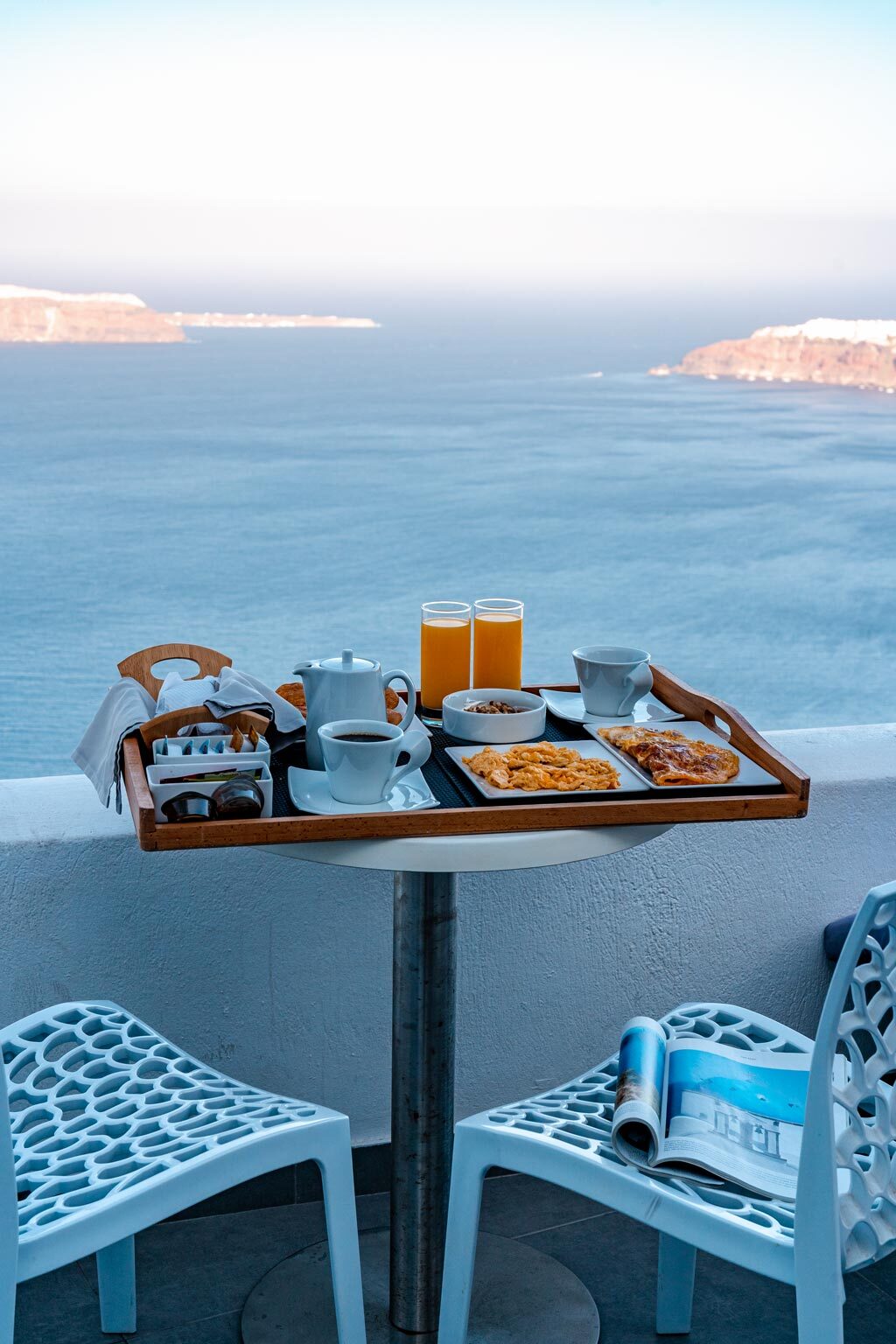 The price range of Santorini accommodation:
Low: up to 99 euros (99 USD)
Medium: 100–299 euro (100-299 USD)
High: 300 euros and more (300 USD and more)
USD to EUR conversion: At the time of posting this article, the rates were quite similar. For that reason, I am using a 1:1 conversion. Please, always check the rates at the time of your booking.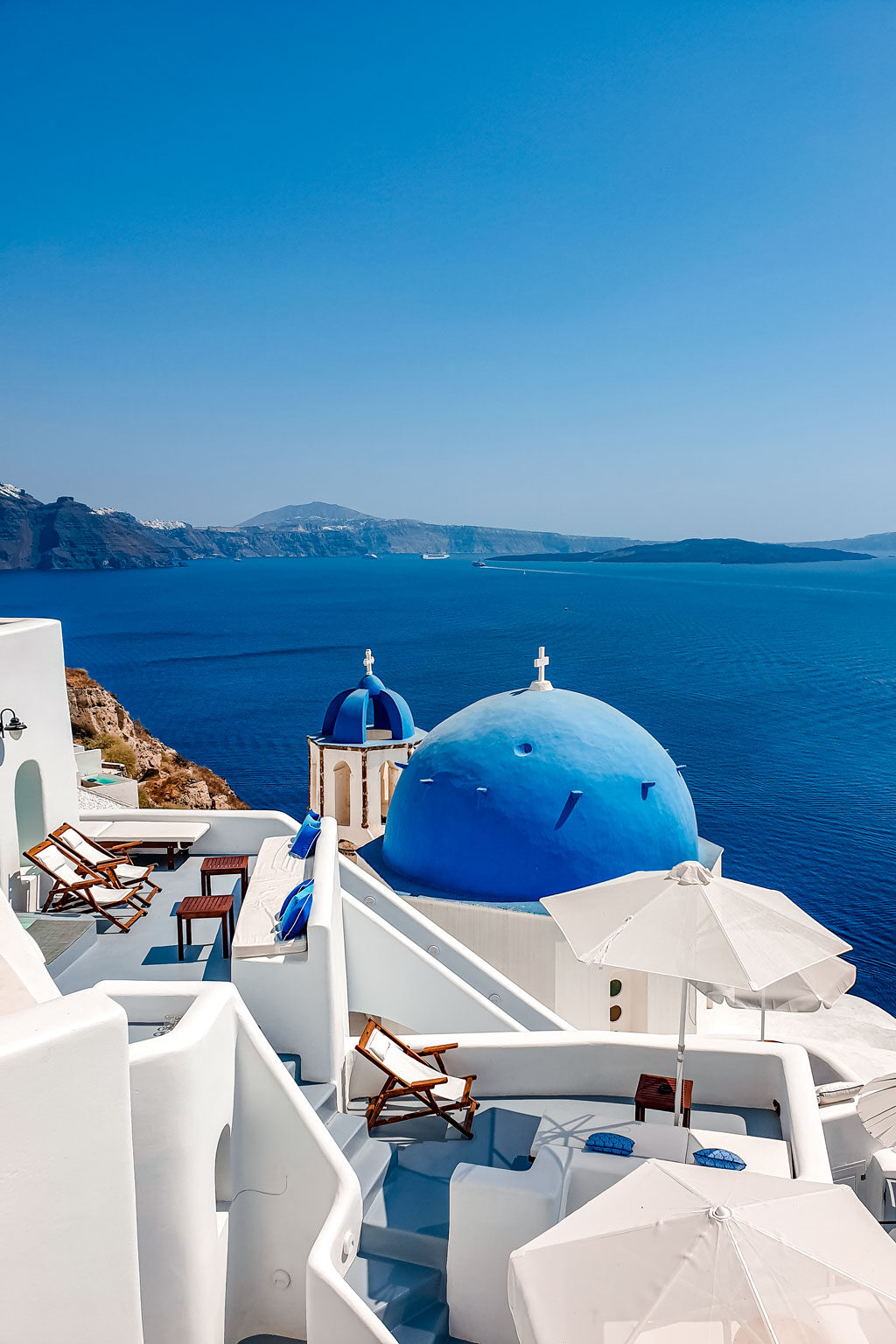 If you are planning a trip to Greece, you might find these posts helpful: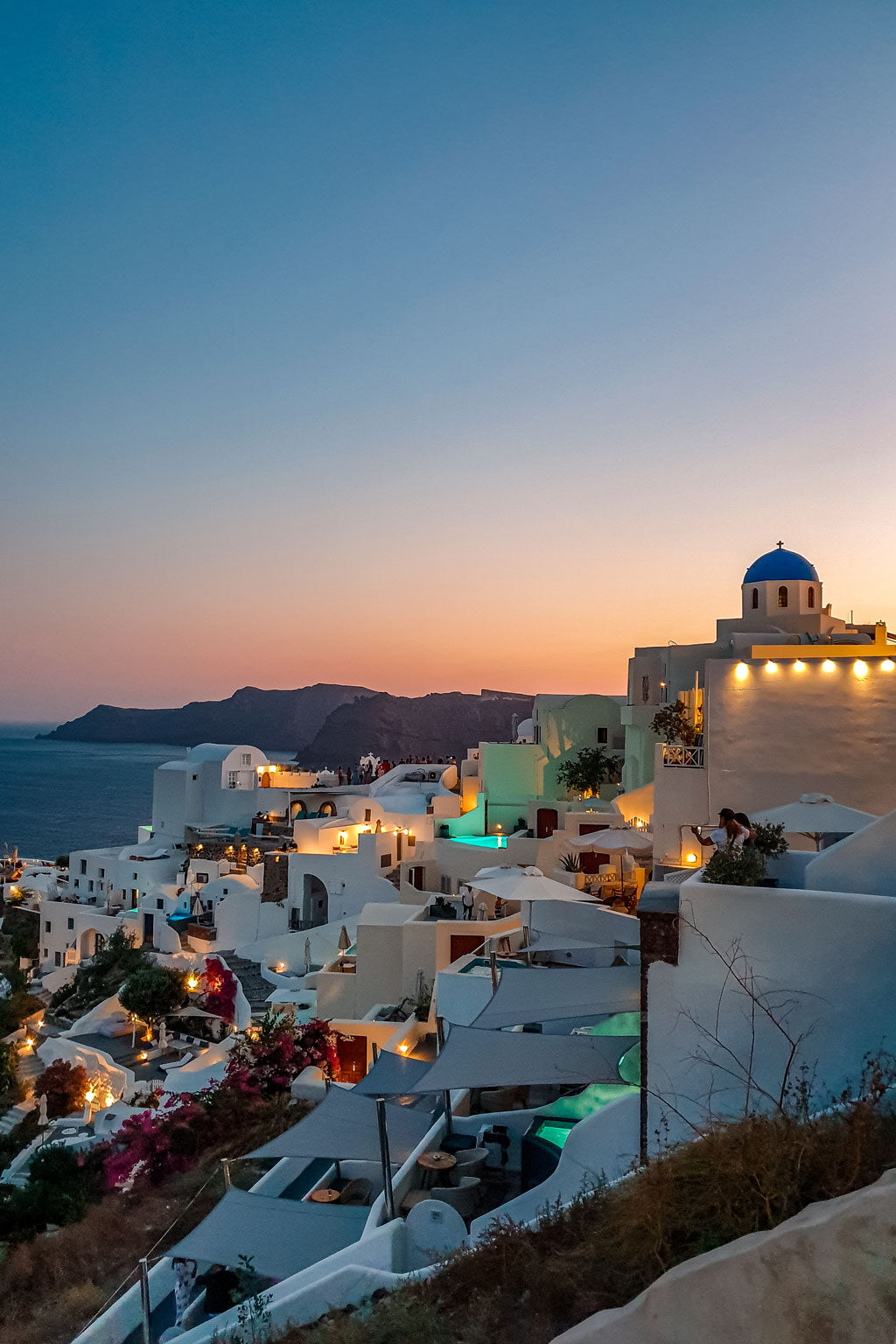 RELATED