Are you planning a trip to Greece and wondering how to visit Santorini on a budget? Here is a list of things to avoid and things to do in Santorini on a budget (including prices).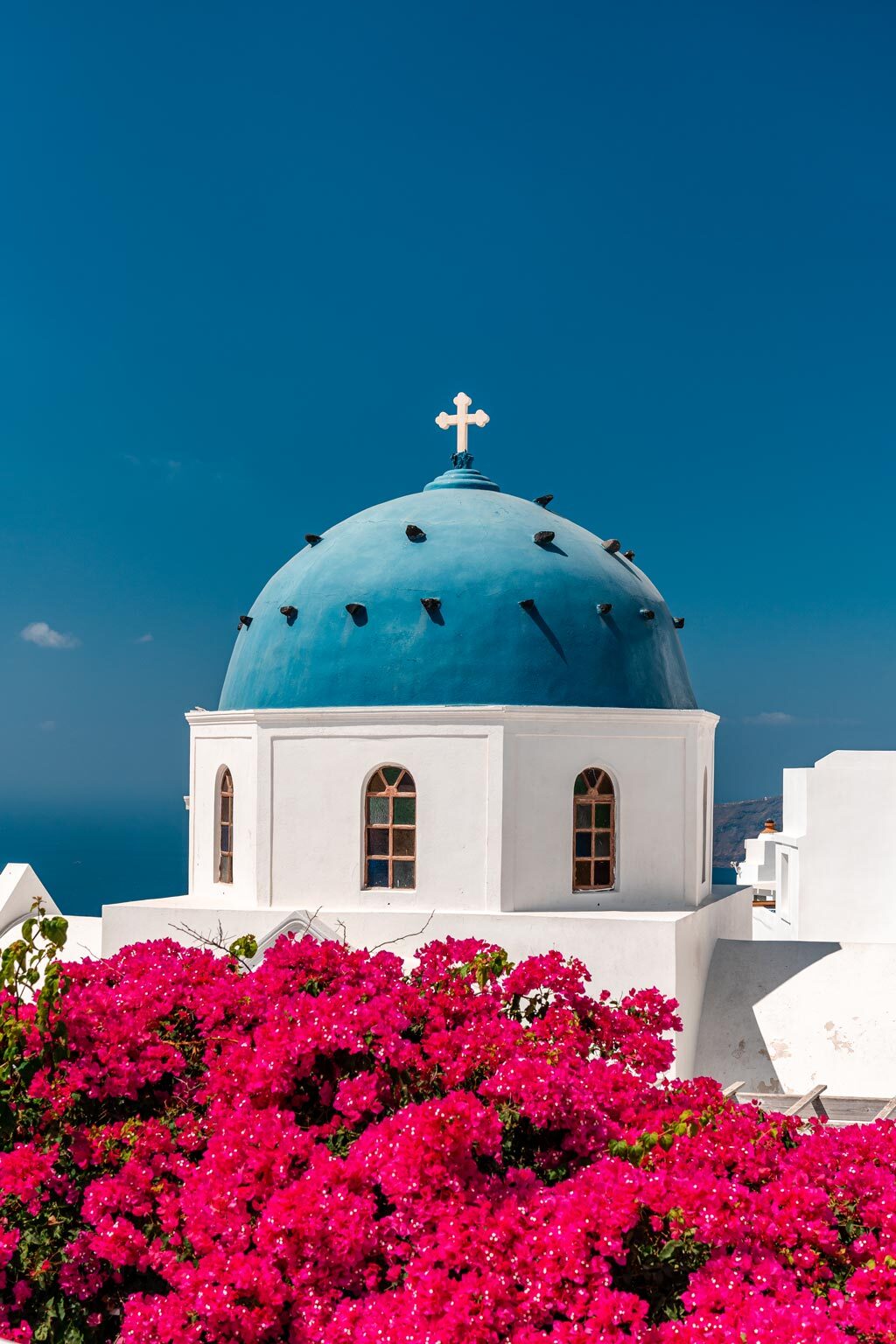 Is Santorini expensive to visit?
Yes and no. This most popular Greek island can be pricey, but so can any other touristy area in the world so it will only depend on how much you are willing to pay.
From my personal experience, I can tell you that Santorini on a budget can be done.
If you are still wondering how to save money when visiting Santorini or if you need some help with planning, this is what you should know:
Location – if you want to save money when visiting Santorini, you should consider staying farther away from Oia, which is the most popular (and most expensive) area on the island. Look for good deals in Fira, Firostefani, or Imerovigli (all of these are located on the west side of the island).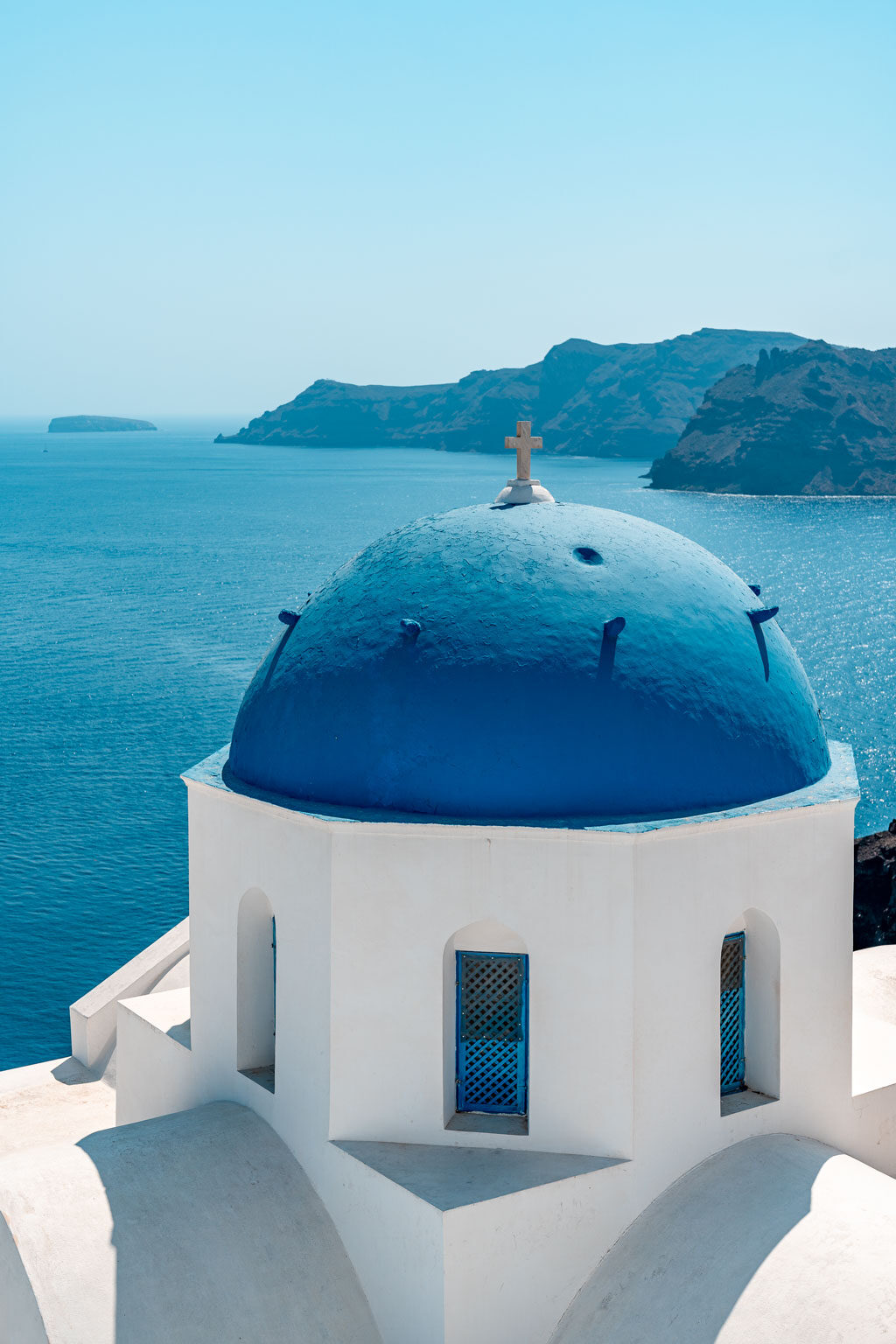 Accommodation – In general, a room with a view comes at a higher price so if you want to experience Santorini on a budget, you might need to sacrifice that view and just be happy with a place somewhere farther from the blue-domed churches or amazing vistas.
A private plunge pool might also be off-limits for you, but you can still find some boutique hotels with shared pool instead.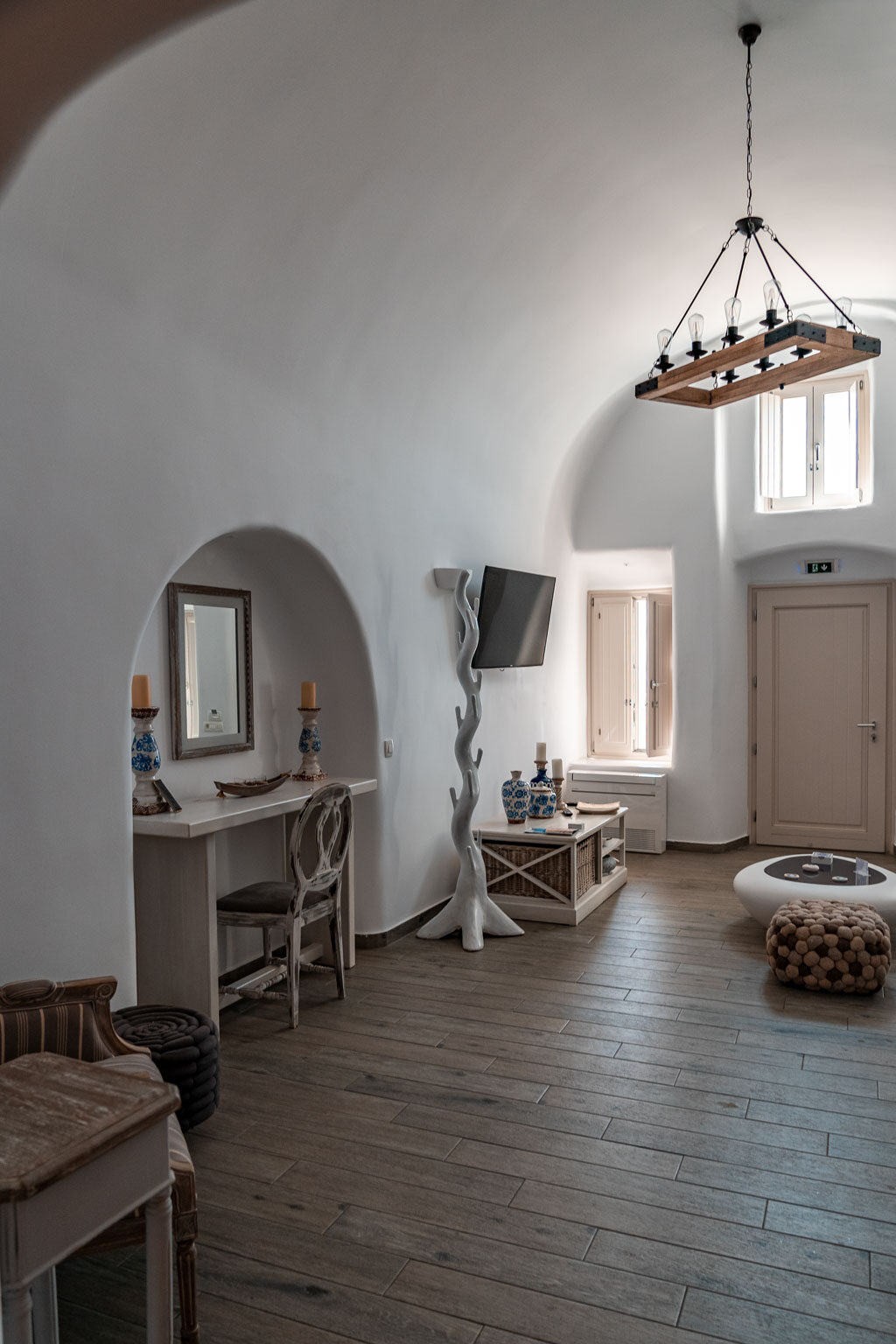 Another important thing to remember when planning your Santorini On A Budget trip is that there are rarely any good deals when you book last minute.
So, booking the room in advance gives you the ability to choose from more options, which means you will find a place that suits your budget and needs.
Tip: Find a place with a kitchenette (or at least a kettle or fridge). This way, you can cook your own meals, make your own coffee or at least prepare some quick snacks, if you feel that eating out every day is not an option for you!
Transport – forget about private transfers and taxis. First, there is not that many taxis in Santorini, and second, the public transport is reliable and cheap. The island of Santorini is small, so it does not take long to get around by public transport and you will only pay around 2-3 EUR = 2.20–3.30 USD for a bus ride (the conversion rate varies from month to month, so it might be slightly less or more than that at the time of your trip. It will also depend on where you want to travel).
We took a private transfer from Santorini airport to Oia that cost us 40 euro (around 44 USD). If you are not stuck for time or if you don't have a ton of luggage to carry around, I recommend getting a bus, instead.
Just note, that if your accommodation is in Oia, you will need to get 2 buses: one from the airport to Fira and the second one from Fira to Oia. This will cost you around 3.50 euros (around 3.90 USD) in total which is a huge saving in comparison to taxis or private transfers.
You also don't need to rent a car in Santorini. The roads are narrow and parking can be quite a challenge.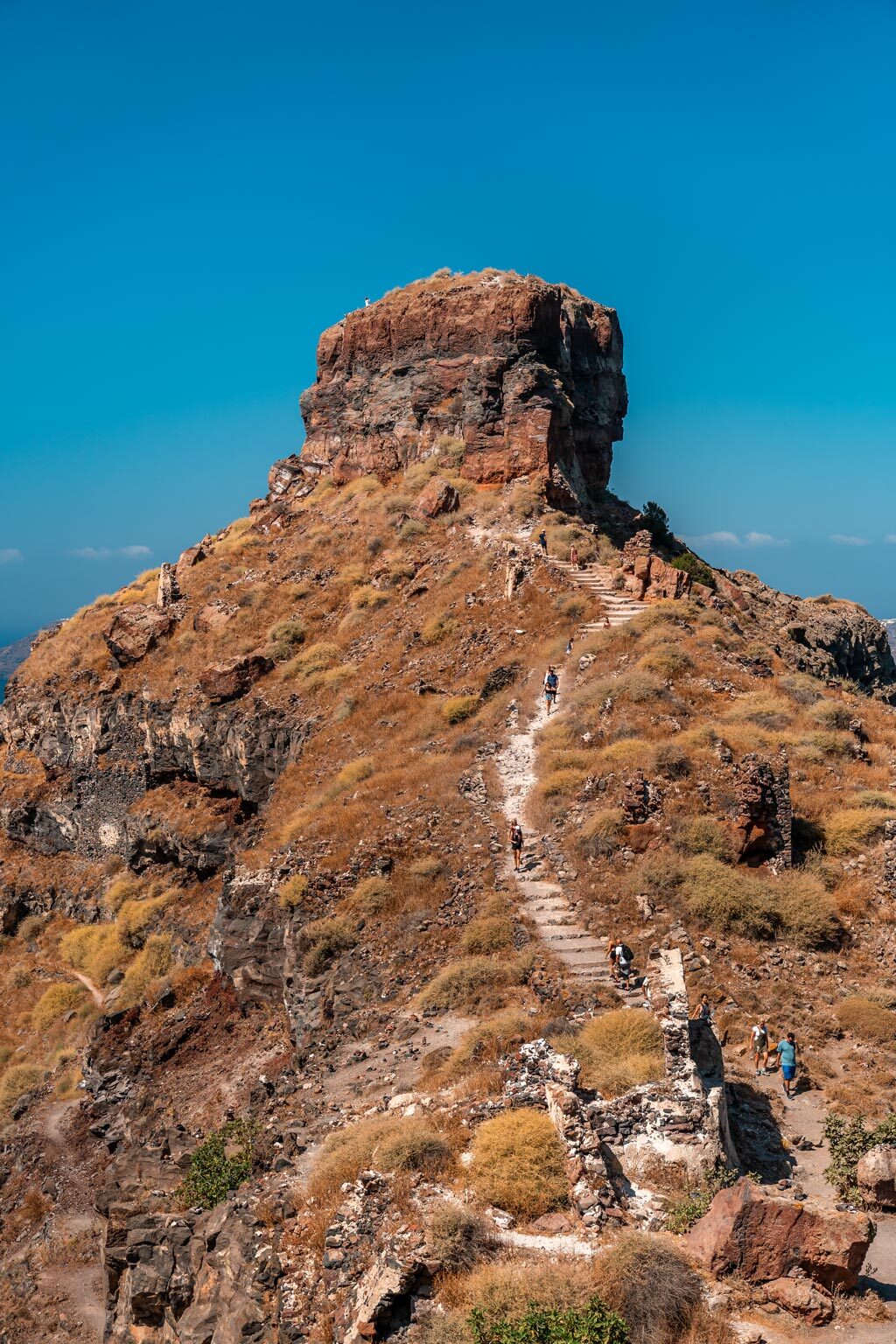 Walk – It is a good way to save some money. Scrolling down the quaint narrow streets of Santorini villages is only possible on foot, but you can also walk from one village to another. There is a hiking route from Oia to Fira but this is a long walk to take (3-5 hours).
Imerovigli to Fira hike can be easily done though. Just don't trust the locals when they tell you it only takes 30 minutes. You will more likely be stopping at every picturesque location to take a ton of photos so your walk will take way longer than that. Count with 50+ minutes.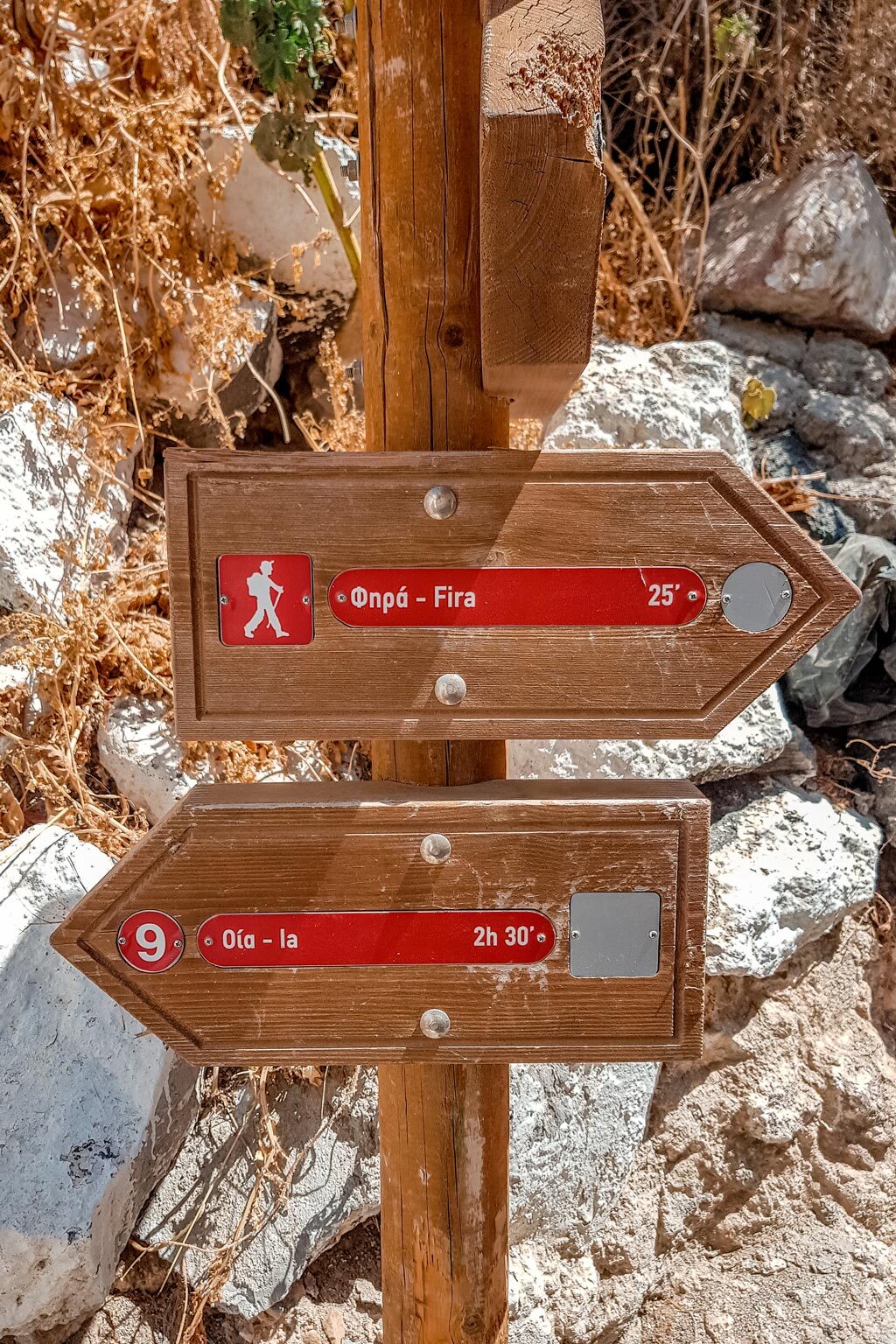 Food – Eating out in Santorini on a budget is easier than you think. There are plenty of places selling Gyros in pita bread or souvlakis and they are very reasonably priced.
A place in Fira (right in the middle of the souvenir street) sells gyros for about 3.50 euros (about 3.90 USD), which is an amazing price. Again, it is the same as with accommodation – a restaurant with a view and a good location comes at a higher price.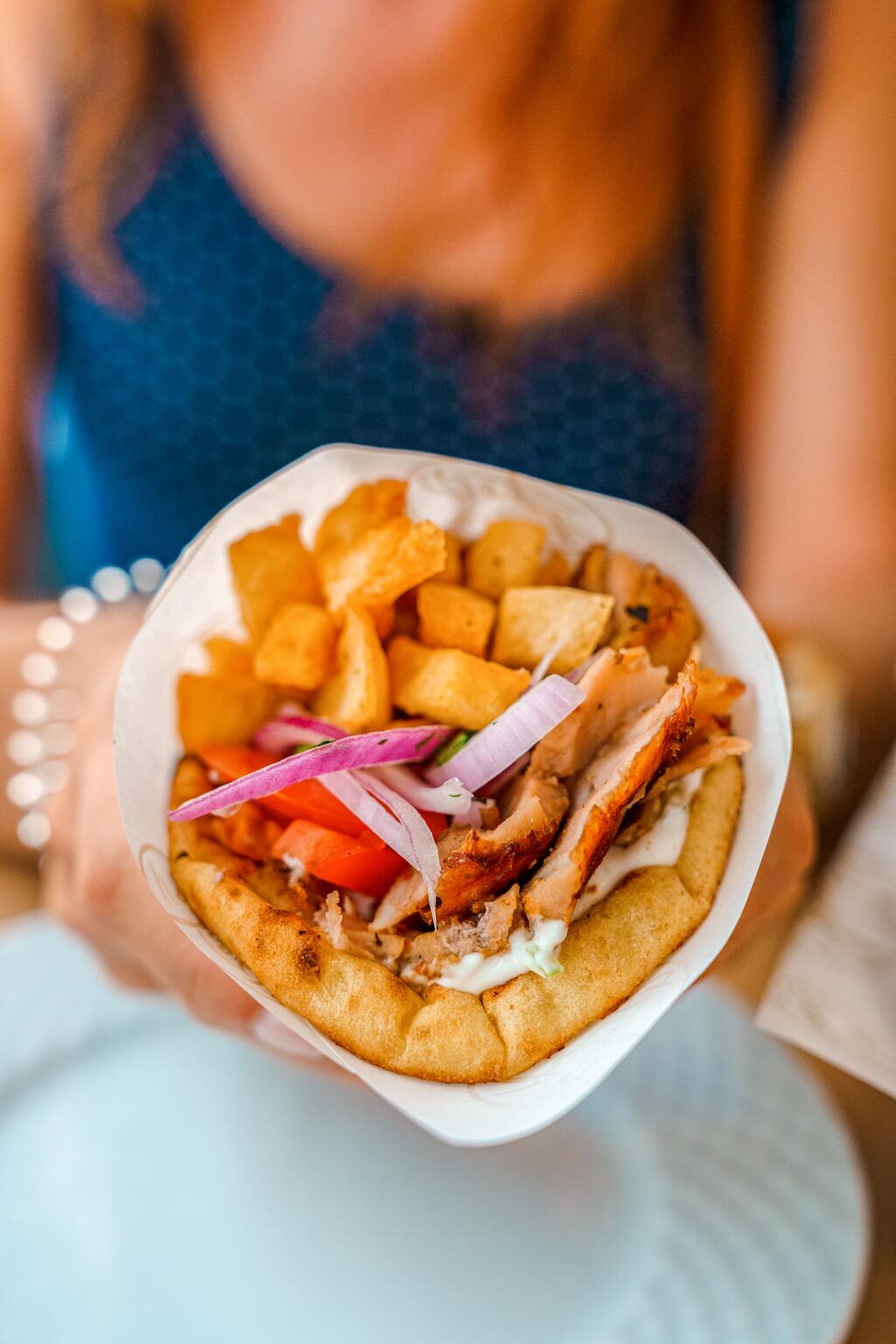 I was also pleasantly surprised by the prices of bottled water in Santorini. They were by far the cheapest I've ever seen traveling all over Europe! At 0.50 to 0.70 cents (EURO) per 500 ml (17 ounces).
Santorini on a budget tip: buy large bottles of water instead of small ones to save money! It's not a lot, but still …
Time of year – avoiding traveling in the peak season will not only save you some money but you will also avoid the crowds. And let me tell you, Santorini in summer can be packed! Plan your visit for the end of September, the beginning of October, the end of May, or anytime in June, instead.
Activities – Santorini is all about the blue-domed churches, quaint streets, white houses, and sunsets. The best part about them is that they all are free!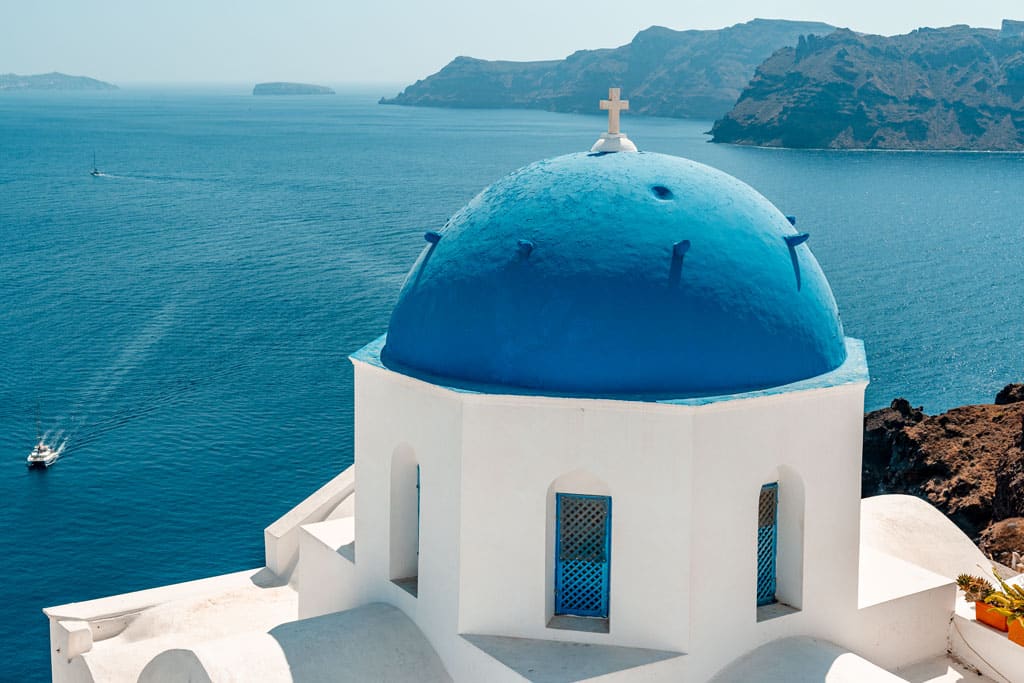 Flights – don't check direct flights to Santorini but fly via Athens instead. In most cases, the flights are cheaper.
You can also stay a day or two in Athens first and explore this Greek capital (By the way, you can easily cover Athens in 2 days! I have also a post about 10 Things to Know Before Visiting Acropolis that you might also find helpful when planning a trip to Greece).
After, take a ferry or a local airline to Santorini (again, don't leave booking your tickets to the very last minute!).
As you can see, Santorini on a budget can be done, but it needs some planning ahead. If you have some more tips on how to save some money in Santorini, let us know in the comment section down below!
Looking for more information about this magical island? My post Things to Know Before Traveling to Santorini might have answers to your questions.
RELATED