This is a list of 5 must-visit museums in Stockholm you better include in your itinerary. We think these are the best museums in Stockholm that you should not miss when visiting Sweden's capital.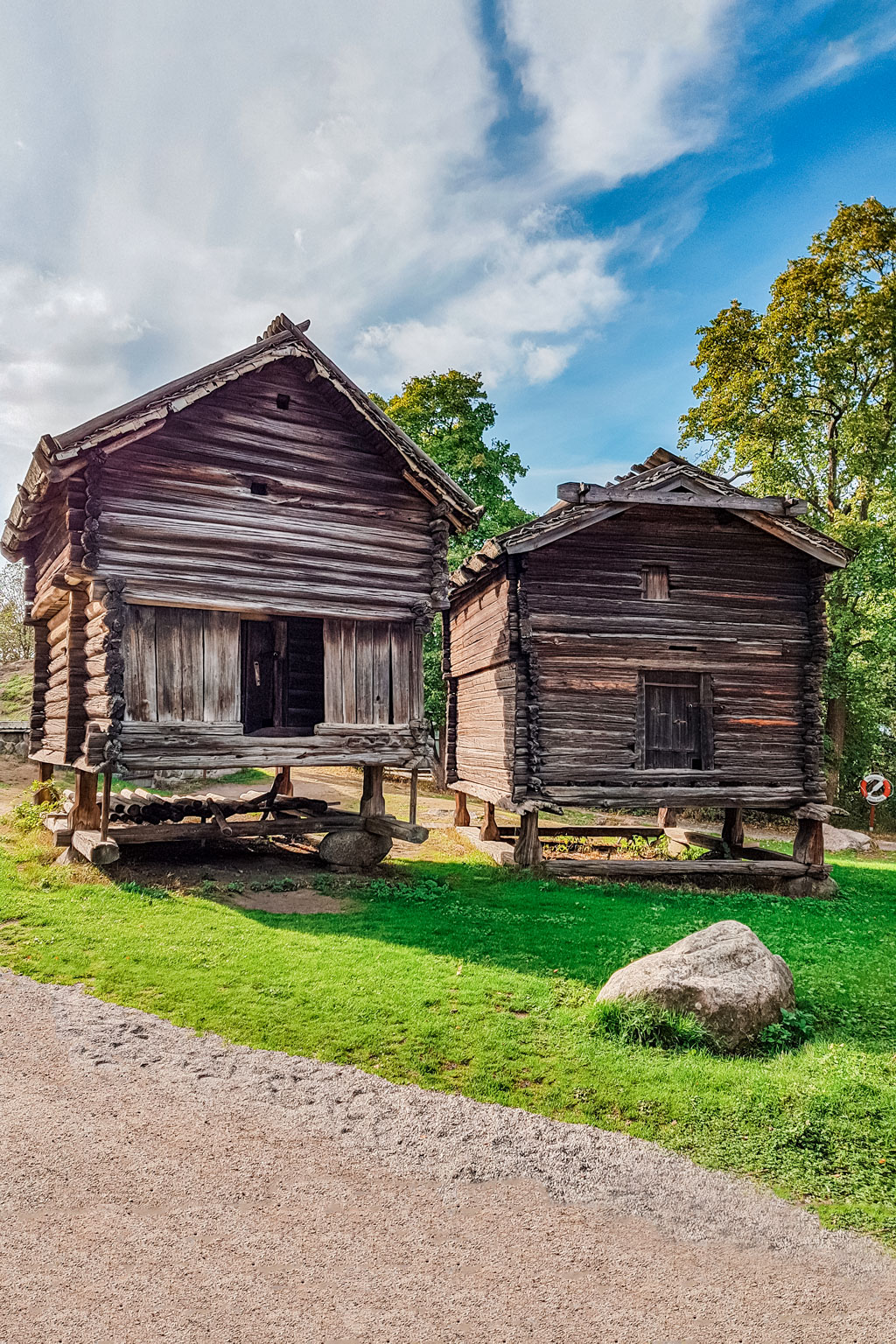 Learn about Swedish history, observe a well-preserved shipwreck, and experience the traditional life in old times or life in the Mediterranean region.
The good thing about Stockholm museums is the fact that a large number of them have not only free entry but also restaurants on-site, free lockers, and souvenir shops which makes the whole museum experience even smoother.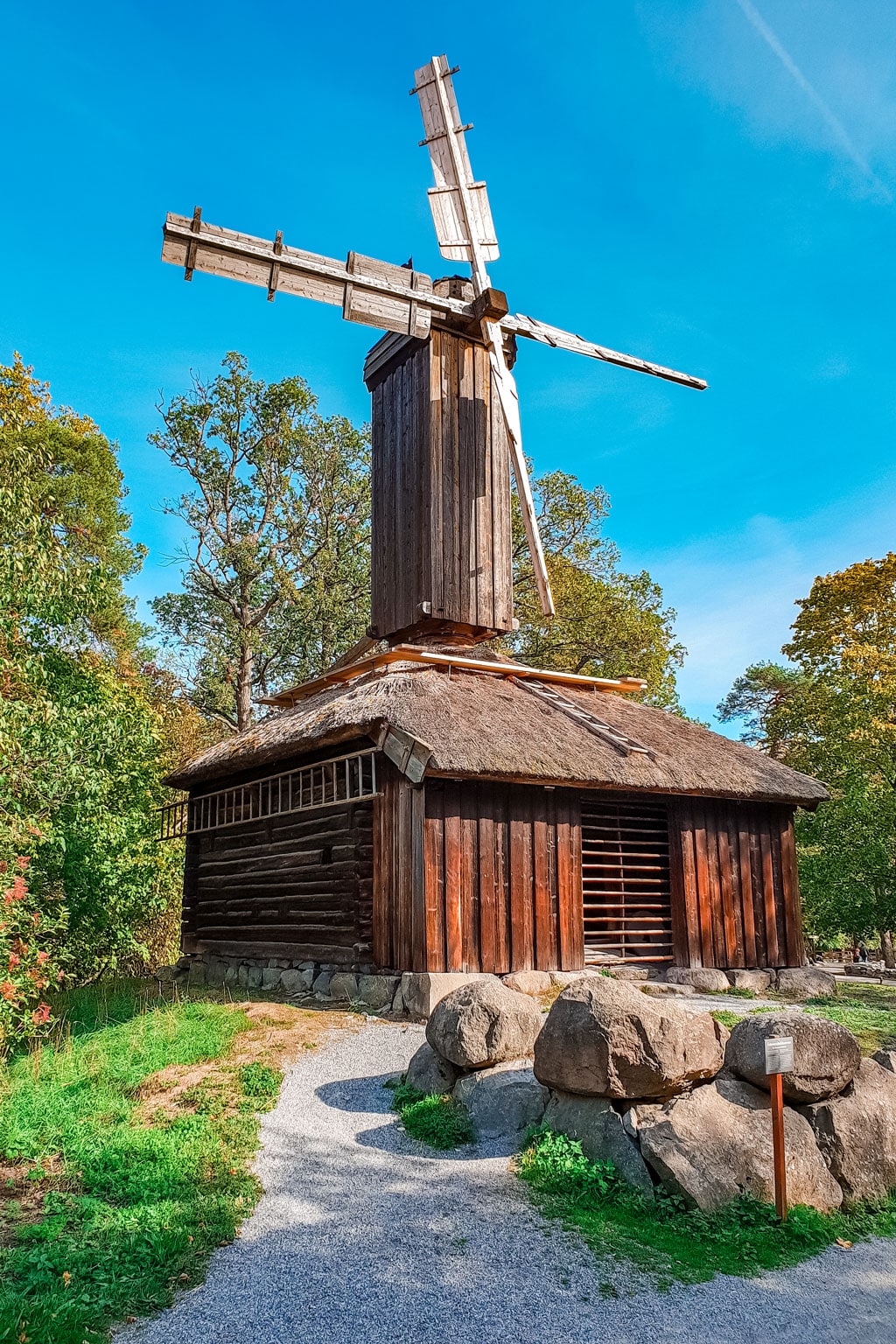 Stockholm Open Air Museum
This is without a doubt one of the best museums to visit in Stockholm. For the best experience, I recommend visiting this place in summer or when the weather gets warm enough so you can enjoy walking around.
Staff dressed in traditional costumes, a mini ZOO with Nordic animals, a vegetable garden, workshops, a bakery where you can buy tasty baked goods (they are delicious), a pharmacy, and shops where the staff will greet you and give you a glimpse of what it looked like in the old times.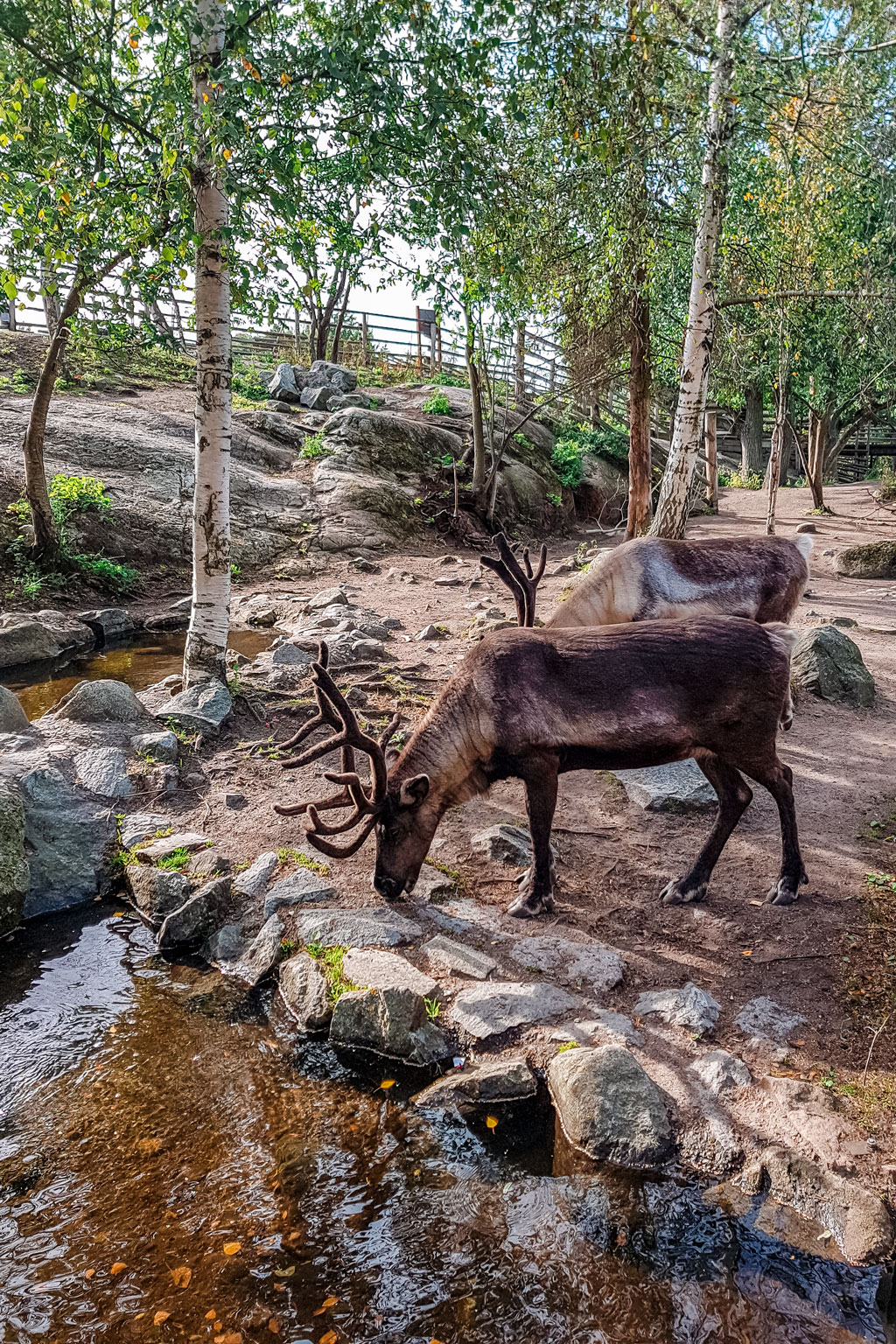 Location:
Djurgårdsslätten 49-51 (located on the island of Djurgården)
Opening times:
The opening times and prices change throughout the year. The official website of Skansen will give you detailed information.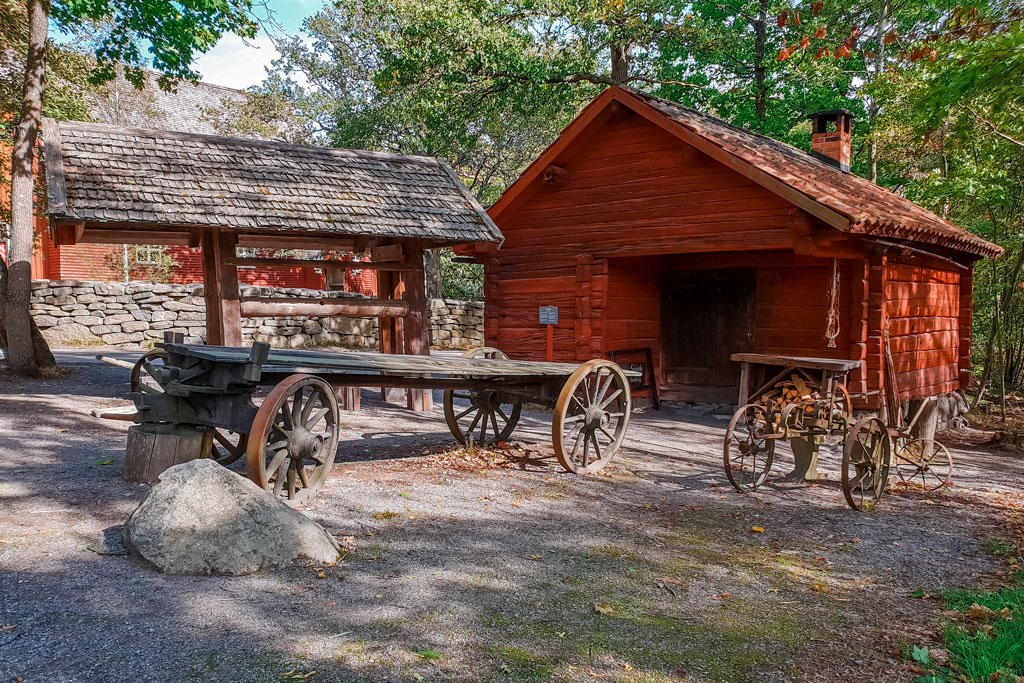 Good to know:
You can easily spend the whole day here, but if you are stuck for time, it's still doable in 3-4 hours.
Some exhibits/houses might be closed during winter-
Buses nr. 67 or 76 and tram nr. 7 stop right in front of the main entrance.
It is not cheap to get it, but it's well worth it. Now, if you are on a budget, you might like my post: Free Things to Do in Stockholm.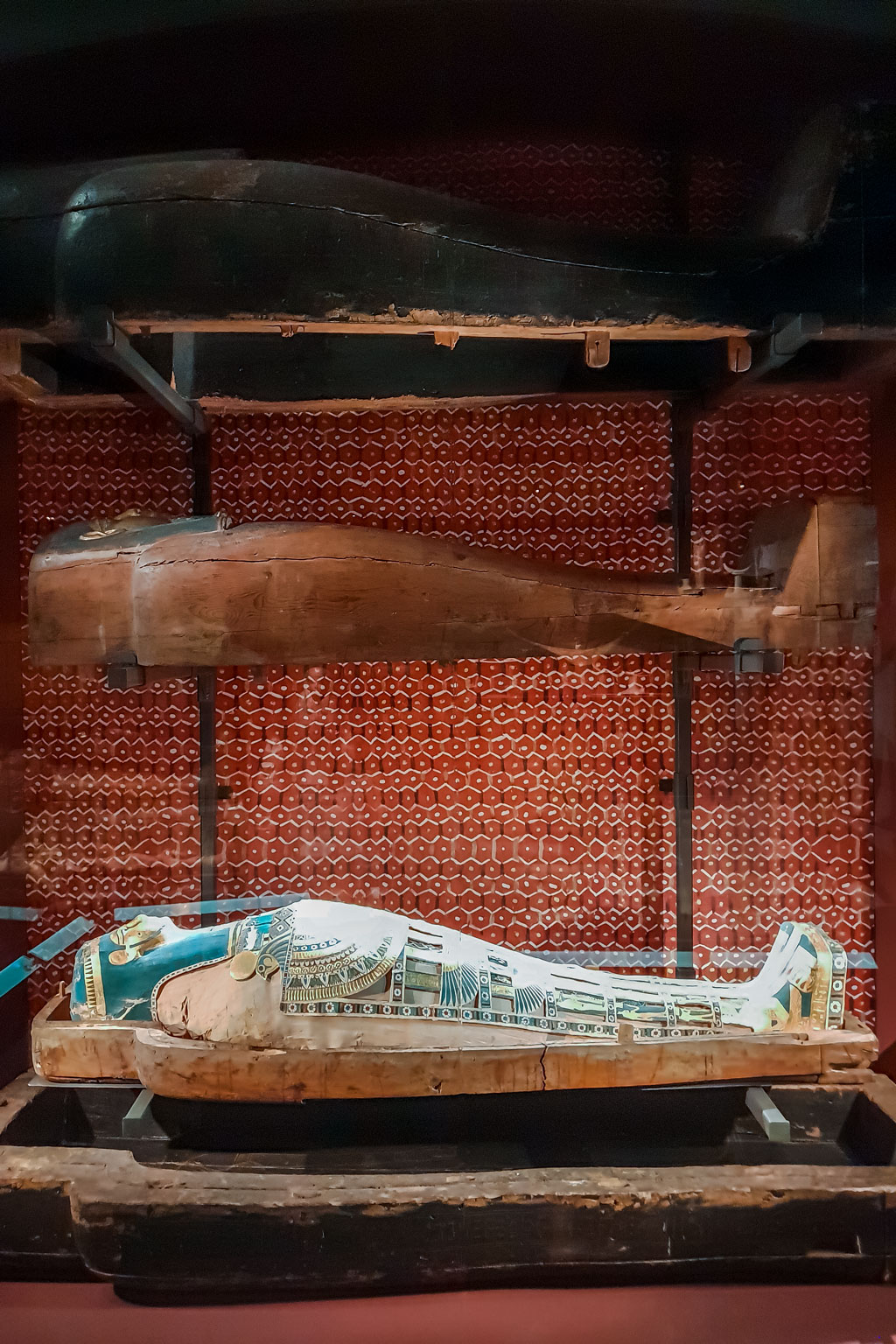 Medelhavsmuseet (Museum of Mediterranean)
After Skansen, this was our second favorite museum. This little museum houses interesting exhibitions and collections of artifacts from the Mediterranean region.
If you are a history lover or not, this is one of the museums in Stockholm you shouldn't miss. Its collection of Egyptian mummies is definitely worth the visit!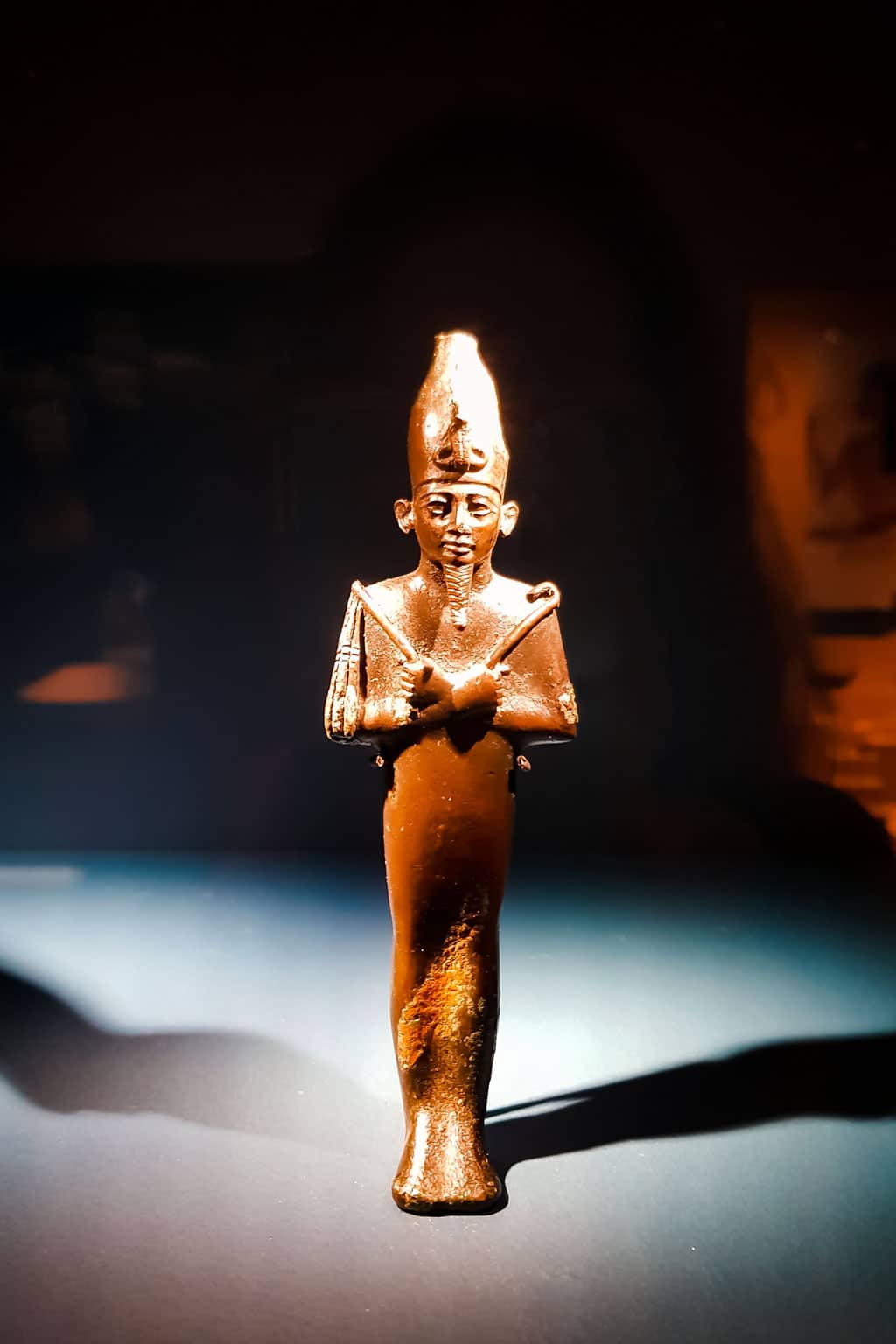 Location:
Fredsgatan 2 (on the corner, opposite Stockholm Opera House)
Opening times:
Monday: closed
Tuesday – Friday: 11 am – 8 pm
Saturday – Sunday: 11 am – 5 pm
Wednesdays: 5 – 8 pm free entry
Please make sure to check their Medelhavsmuseet website for opening times as they may be changed.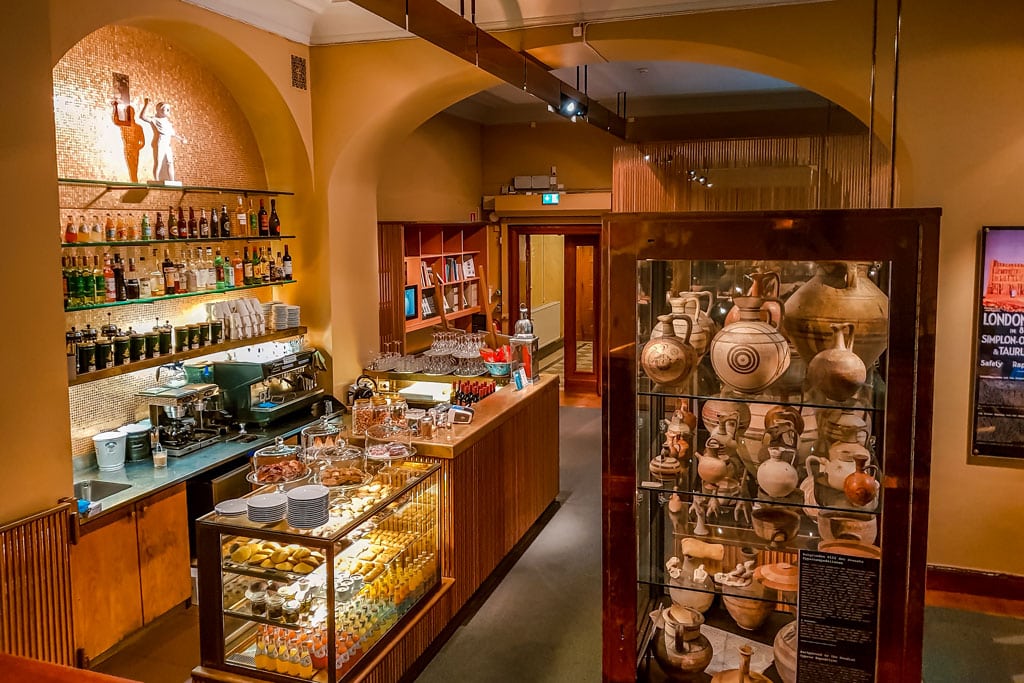 Good to know:
Free entrance
Lockers, toilets
Gift shop
Café (excellent place located on top of the museum selling hot food as well as snacks and salads).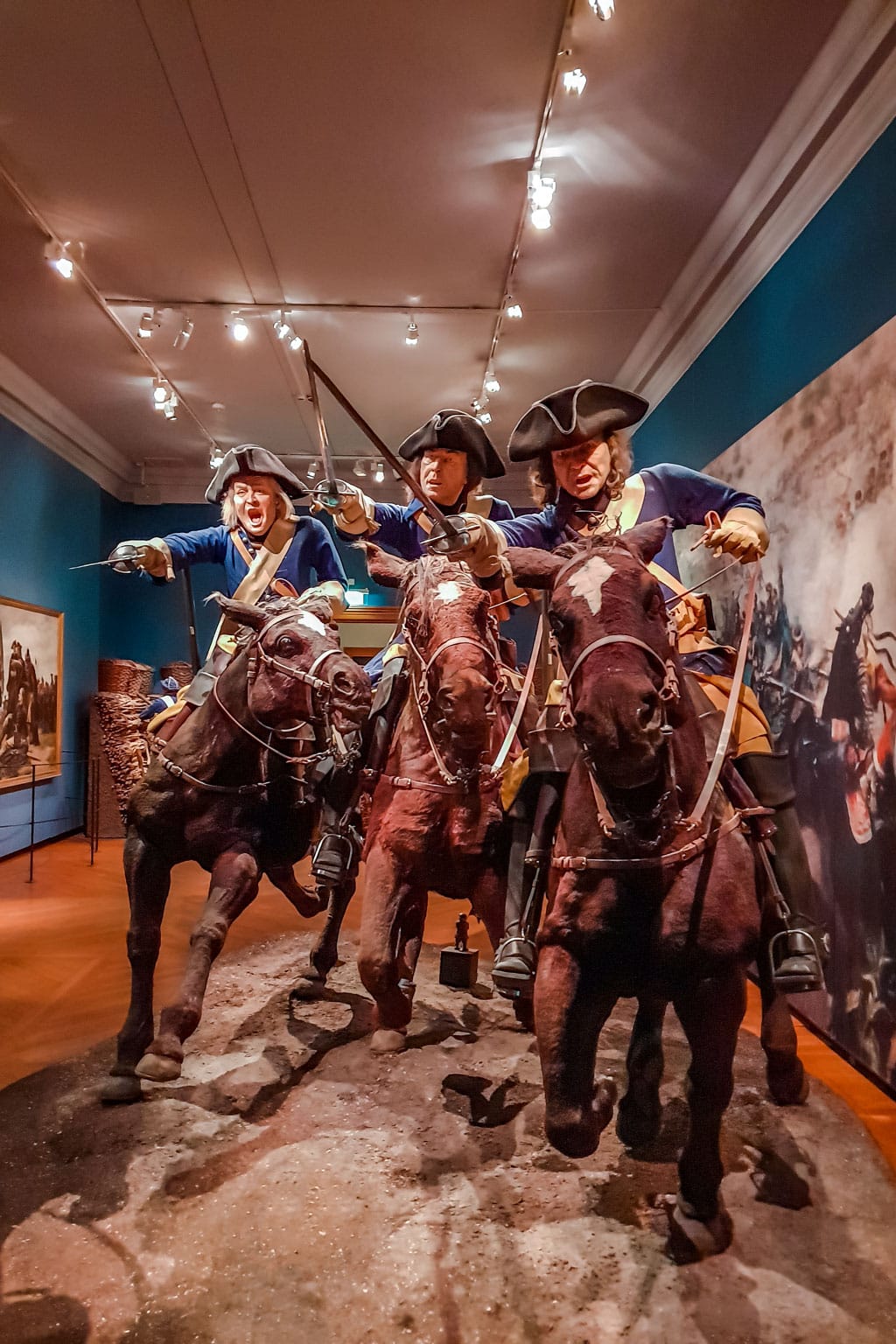 Army Museum (Armémuseum)
This Museum of military history is one of the best museums in Stockholm, so if you are a history lover, I highly recommend visiting this place.
The exhibitions are spread over three floors and give you a detailed insight into the lives of soldiers, their families, and the general public during the war. You will find here figures of soldiers, flags, weapons, clothes, and much more.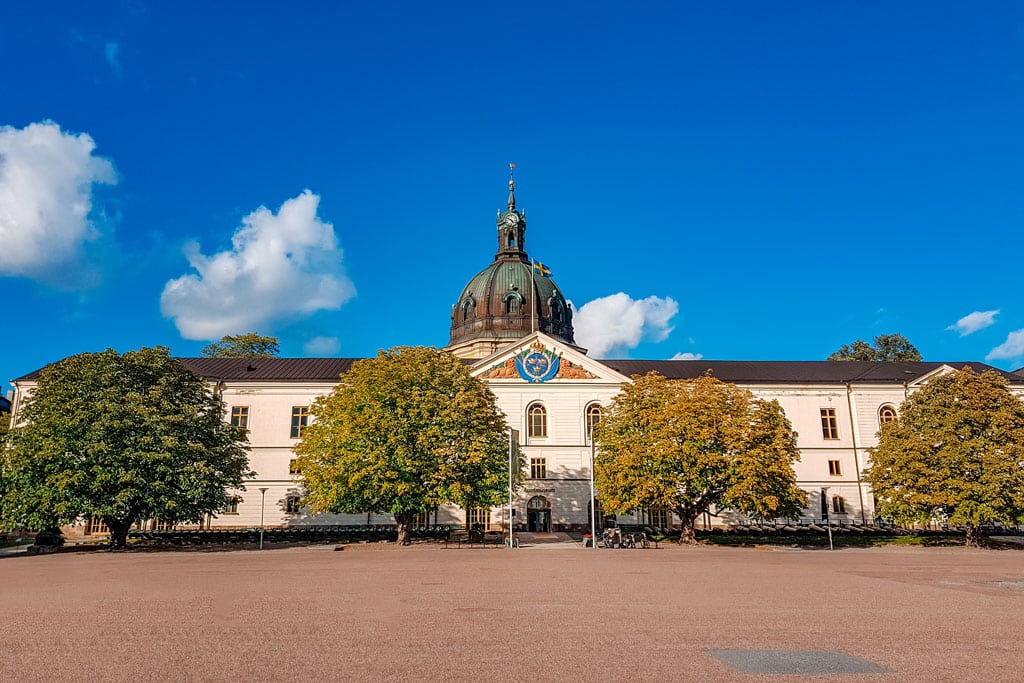 Location:
Riddargatan 13 (Östermalm)
Opening times:
Winter (September – May):
Monday: closed
Tuesday: 11 am – 8 pm
Wednesday – Sunday: 11 am – 5 pm 
Summer (June – August):
Monday – Sunday: 10 am – 5 pm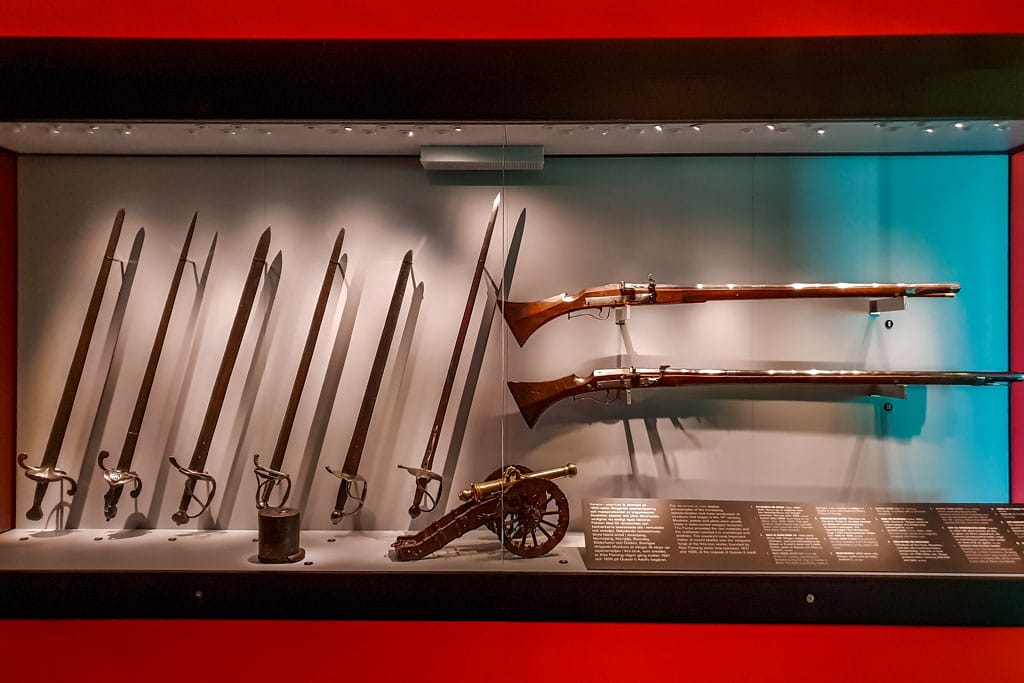 Good to know:
Free admission
It is located a bit farther from the city center (20-25 minutes by walk) and the last part of the walk is uphill but it's one of the must-visit museums in Stockholm so don't give it a miss!
Official website: Swedish Army Museum.
There are also free lockers of various sizes in there, so you can also bring your luggage with you if needed.
Tram nr. 7, buses nr. 52, 62, 69, or 76, nearest metro station – Östermalmstorg (Östermalmstorg/Sibyllegatan exit). This information can change over time so please make sure to double-check either when arriving in Stockholm or before online to avoid any misunderstanding.
Allocate at least 2 hours for this museum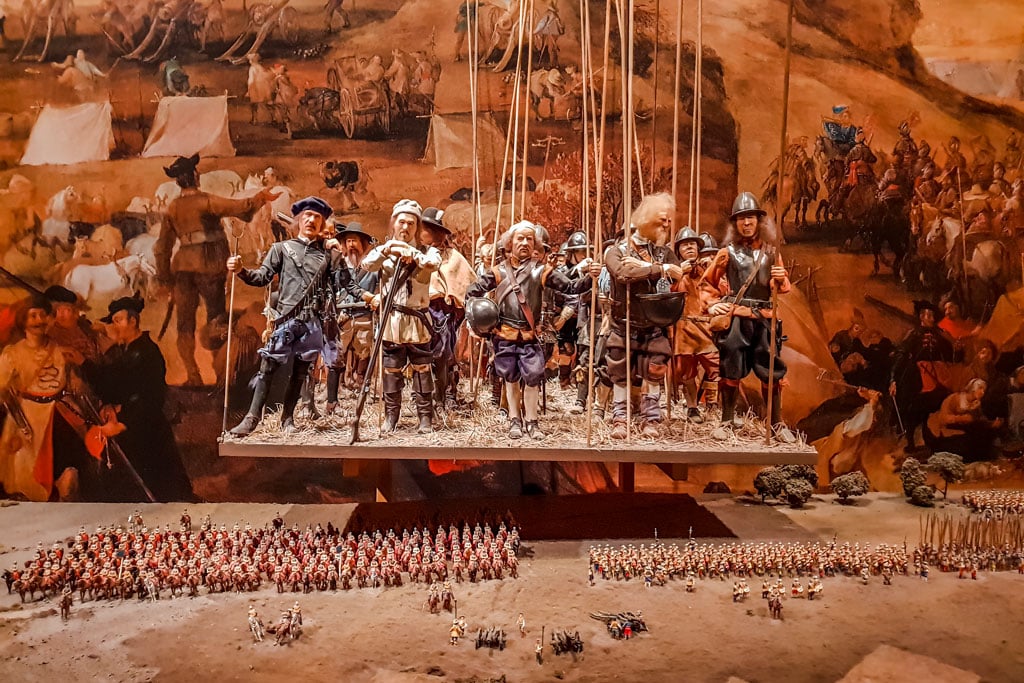 The Swedish History Museum (Historiska Museet)
This museum houses artifacts from the Stone Age to modern times, including the Viking exhibition (temporarily closed – should re-open in 2020 again), the Gold Room (containing nearly 3000 golden objects) or the History of Sweden exhibition, so don't hesitate and put Historiska Museet on your list of must-visit museums in Stockholm!
Location:
Narvavägen 13-17
Opening times:
The Historiska Museum website has information about the visiting hours during winter and summer and also days when the museum is closed.
Good to know:
Free entrance
Buses 67, 69, 76; tram 7, metro (subway) to Karlaplan or Östermalmstorg.
If you feel hungry after learning about Swedish history, you can enjoy lunch in the restaurant that is on-site.
Closed on Mondays!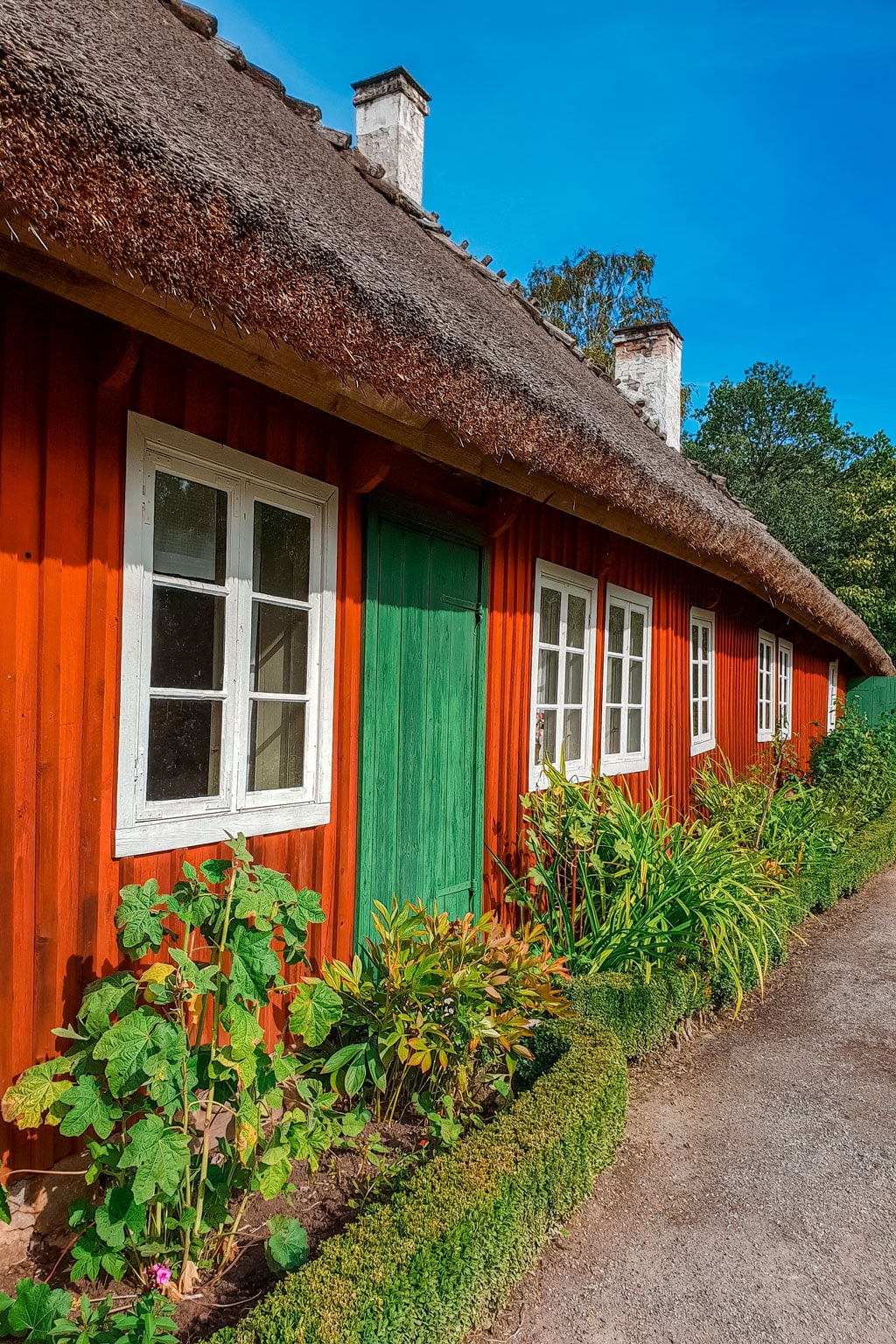 Vasa Museum
Check out the 17th-century Vasa warship that sank on its maiden voyage in 1628! After 333 years of sitting at the bottom of Stockholm harbor, it was rediscovered and restored to its former glory.
You can now see the well-preserved ship in the museum and learn all about its unfortunate history. The exhibition includes objects that were found on the ship or around.
Location:
Galärvarvsvägen 14 is situated on the island of Djurgården where you can also find the open-air museum.
Good to know:
Tickets cost: 170 SEK (16 USD) – (October to April), 190 SEK (18 USD) (May to September) – adults, and kids under 18 go for free.
You can pay in several currencies so check it out before you visit.
All the information you might need including the opening times can be found on Vasa Museum website.
If you are planning a trip to Sweden, but you already know that you will have limited time in Stockholm, you might find helpful my other post: What to See in Stockholm in a Day. And if you do, please let me know in the comments below!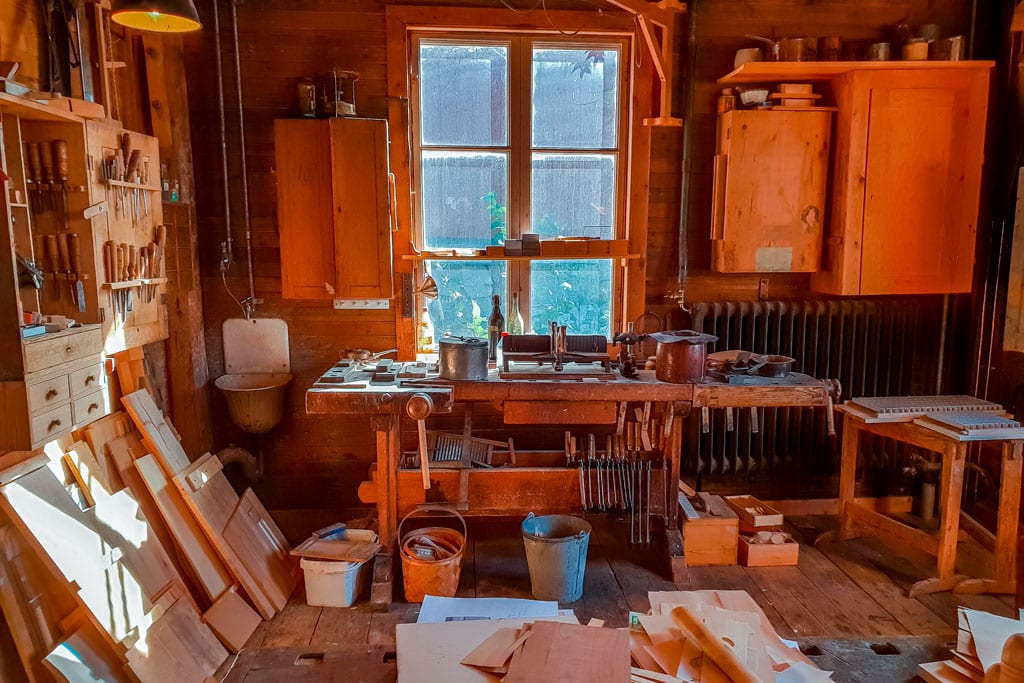 RELATED