Semana Santa in Spain is a one-of-a-kind Easter celebration and one of the best examples of a unique event where Spaniards turned tradition and religion into a powerful experience.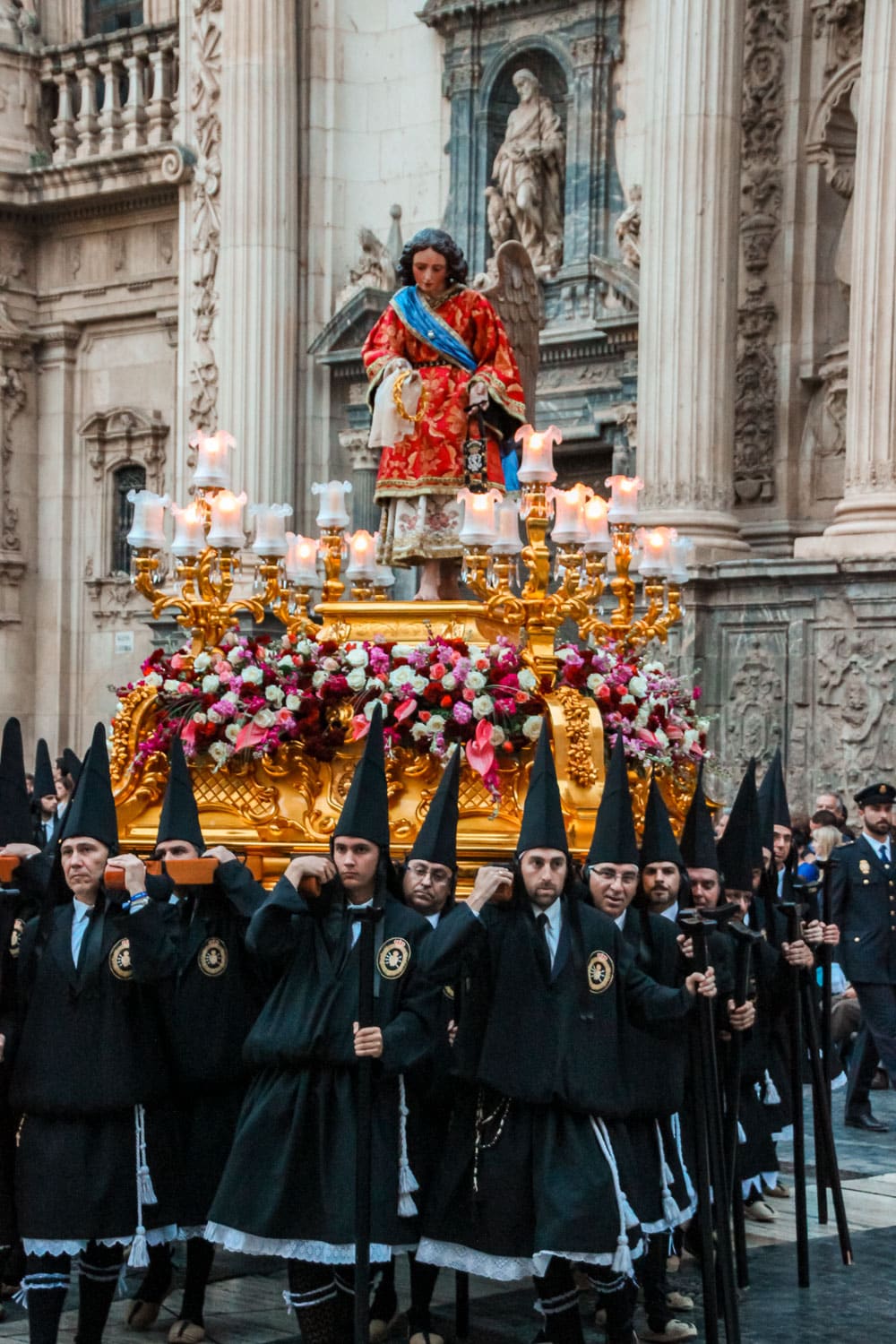 Thousands of locals, as well as tourists, gather each year to witness this spectacular fiesta so why not join them?
Spain is known for holding all kinds of festivities throughout the year. The Moros and Christianos festivals, the Running of Horses in Caravaca de la Cruz, carnivals or Fallas in Valencia just to name a few.
But the most moving and memorable of them all are definitely the Semana Santa processions that are part of the Easter celebrations in Spain.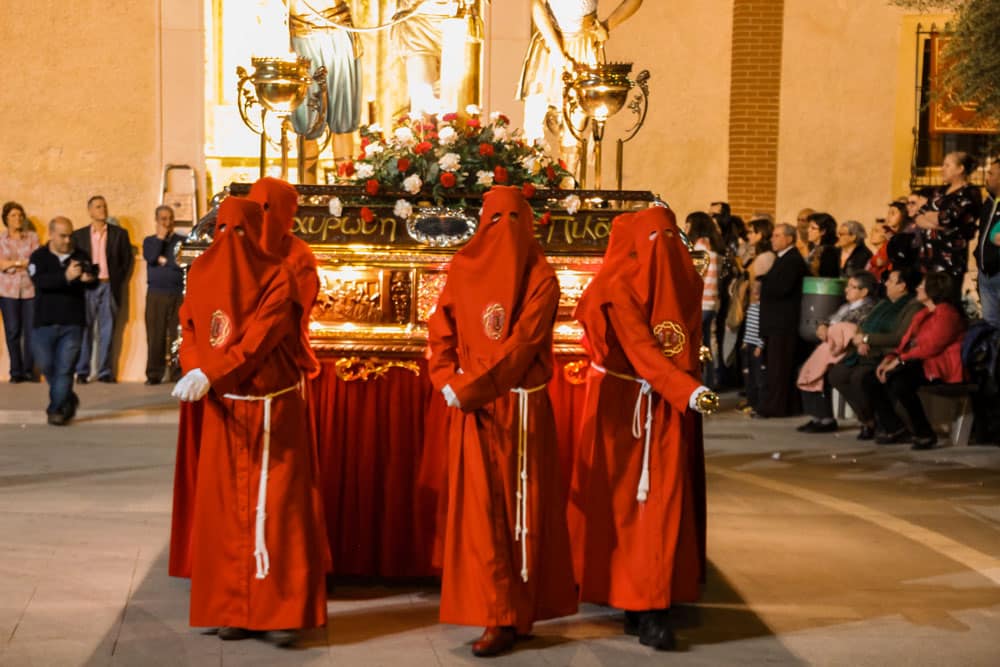 What is Semana Santa?
Literally translated as Holy Week, it is the week leading up to Easter Sunday when Christians celebrate the resurrection of Christ.
Every day during this week a procession will take place, usually starting at a local church.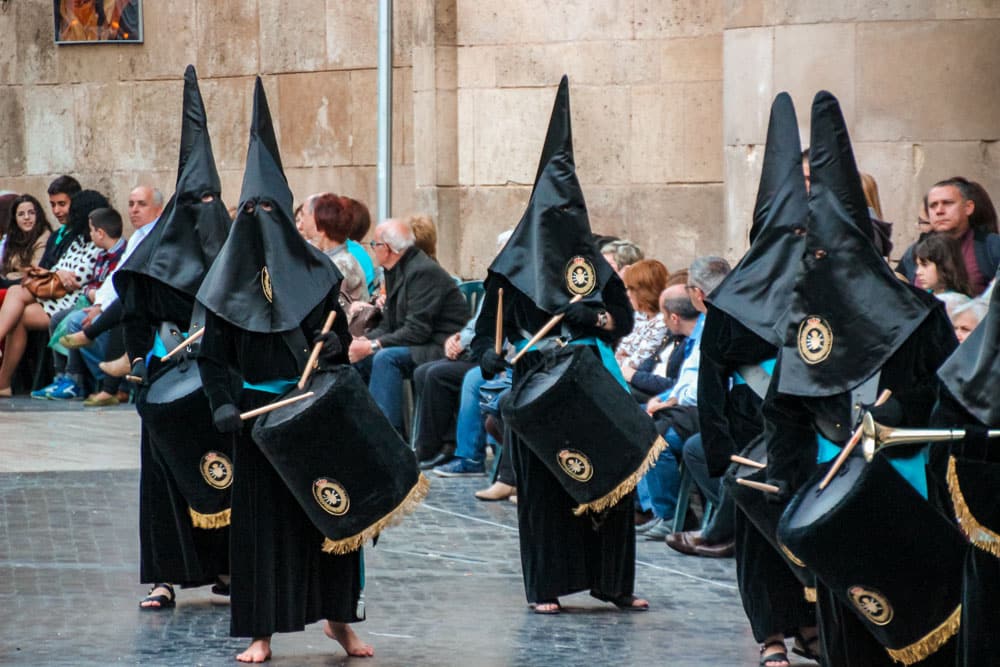 Where are the processions held?
In villages, towns, and cities across Spain.
The actual routes of Easter processions will vary from place to place. The easiest thing to do is visit a local tourist office and ask.
They will have leaflets or brochures with timetables and maps of all the routes. The official town hall (ayuntamiento) websites will also provide information about the festivities. In small villages, you might be able to find these in churches as well.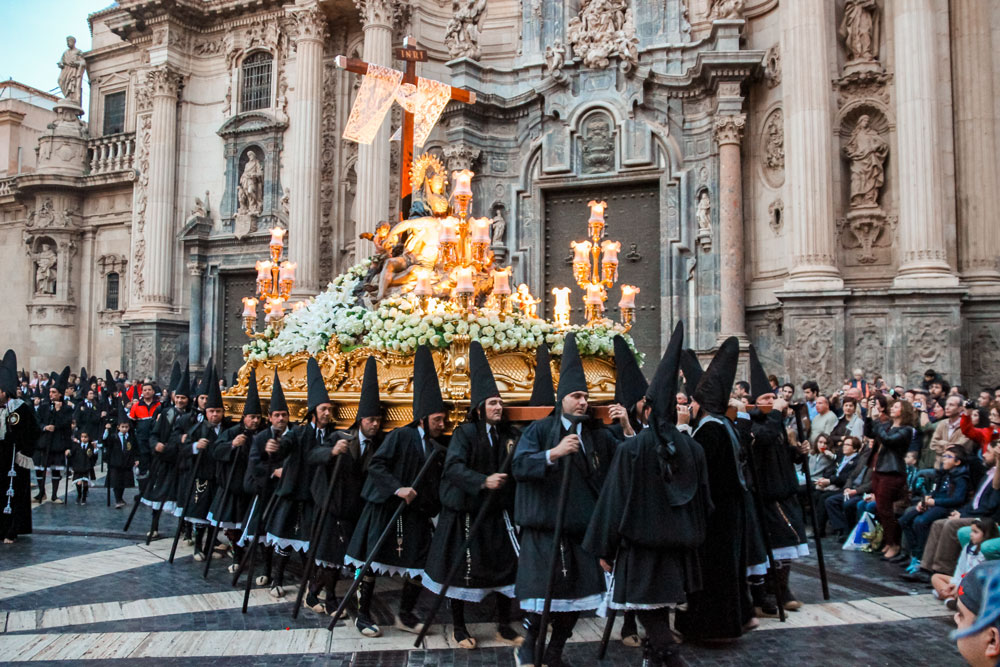 What to expect?
Traditions, religion, music, and a powerful atmosphere.
Large floats with crosses, altars, and scenes from the Passion of the Christ (some may date back to the 16th century) are carried by men called "costaleros". Their number depends on the size of the float they carry, but 30-40 is the average.
To make sure they all walk in the same rhythm, a "capataz" leads them. He usually walks in front or next to them and checks regularly if they all march together. If not, he corrects them.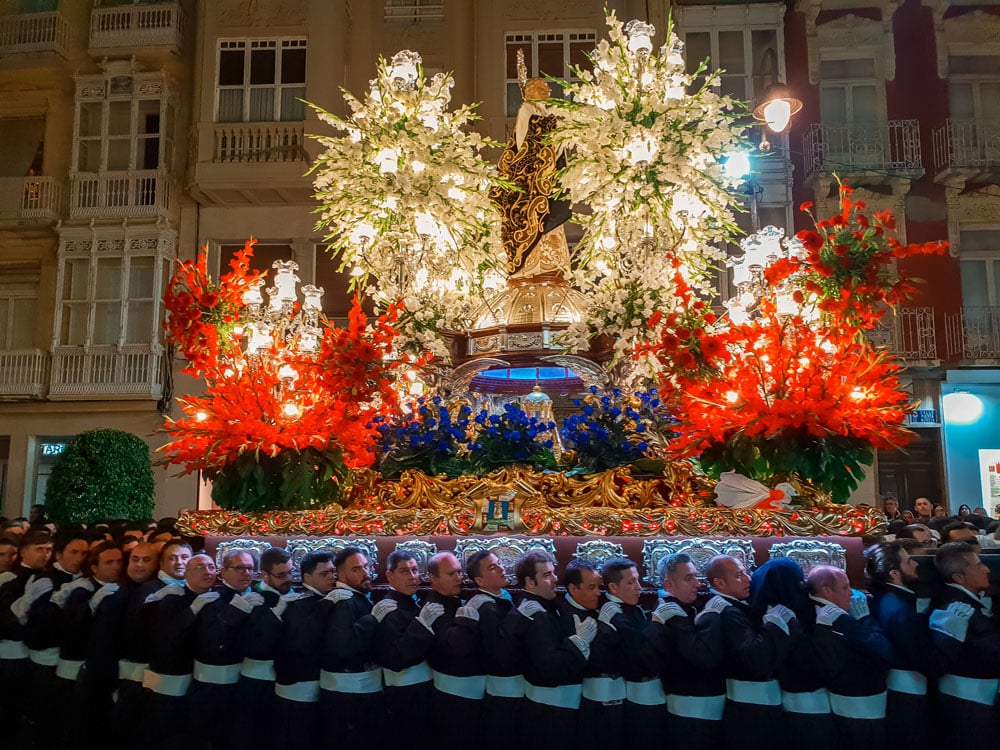 The men in the procession wear long robes and long pointy hats. The rest of the male participants are called "nazarenos" who also carry long candles or ornamental silver canes in their hands. Many of them have their faces covered as well.
Women wear black dresses and their hair is covered with a black lace veil called "mantilla".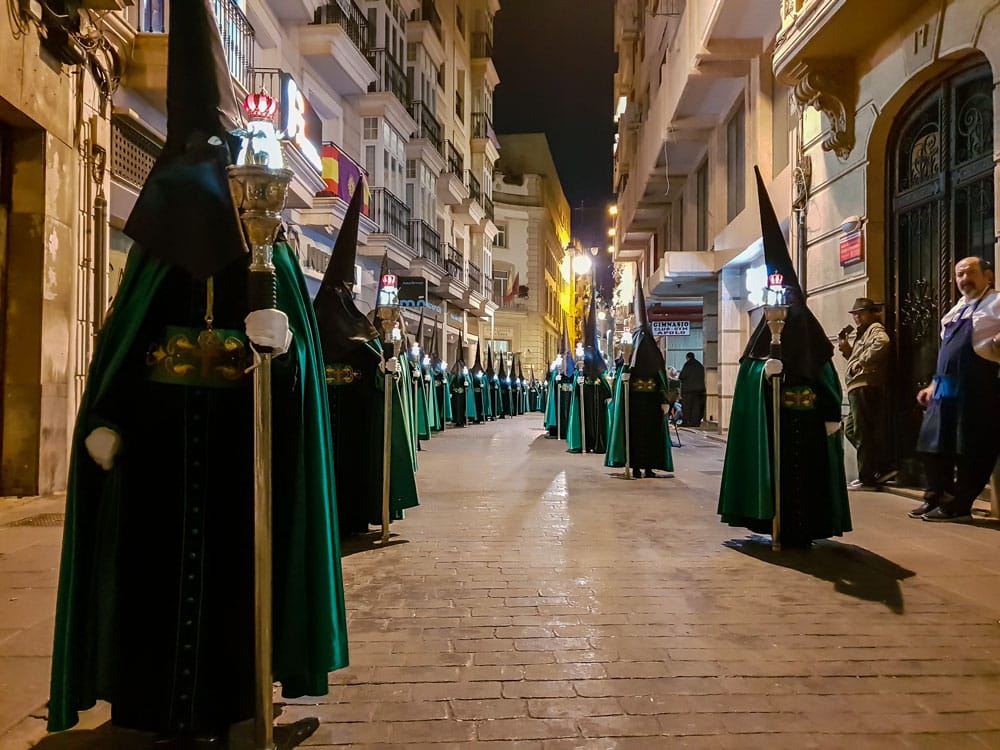 Many of the participants walk barefoot which is quite a challenge seeing that the weather is not usually that warm yet and also the distance they walk.
They all walk slowly to the beat of drums or powerful music performed by a brass band marching with them.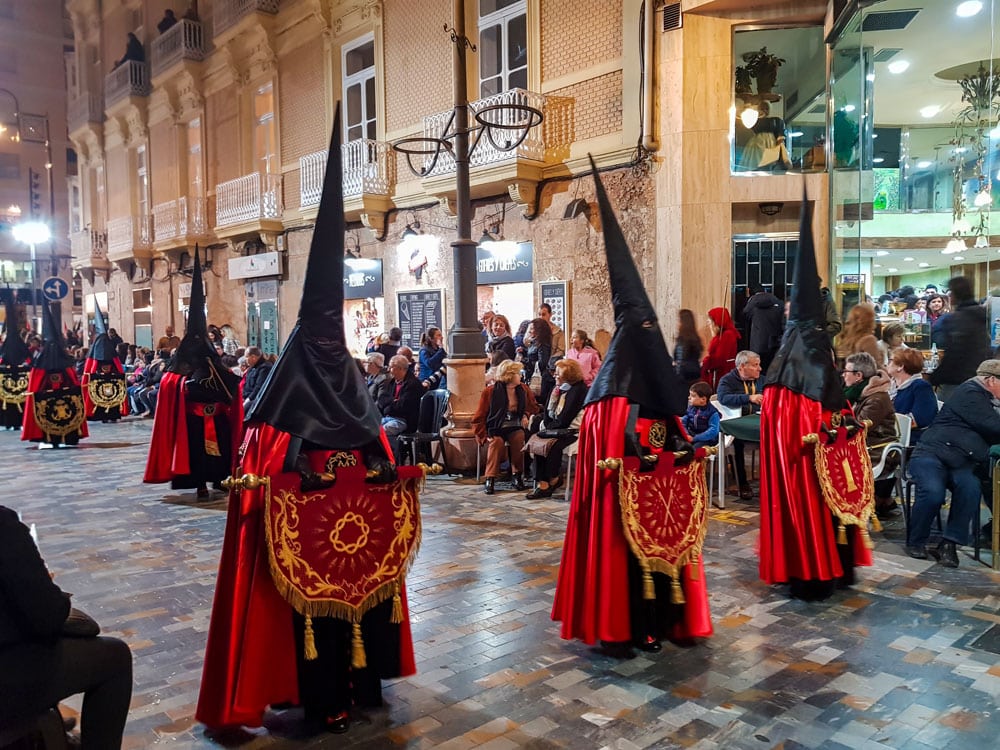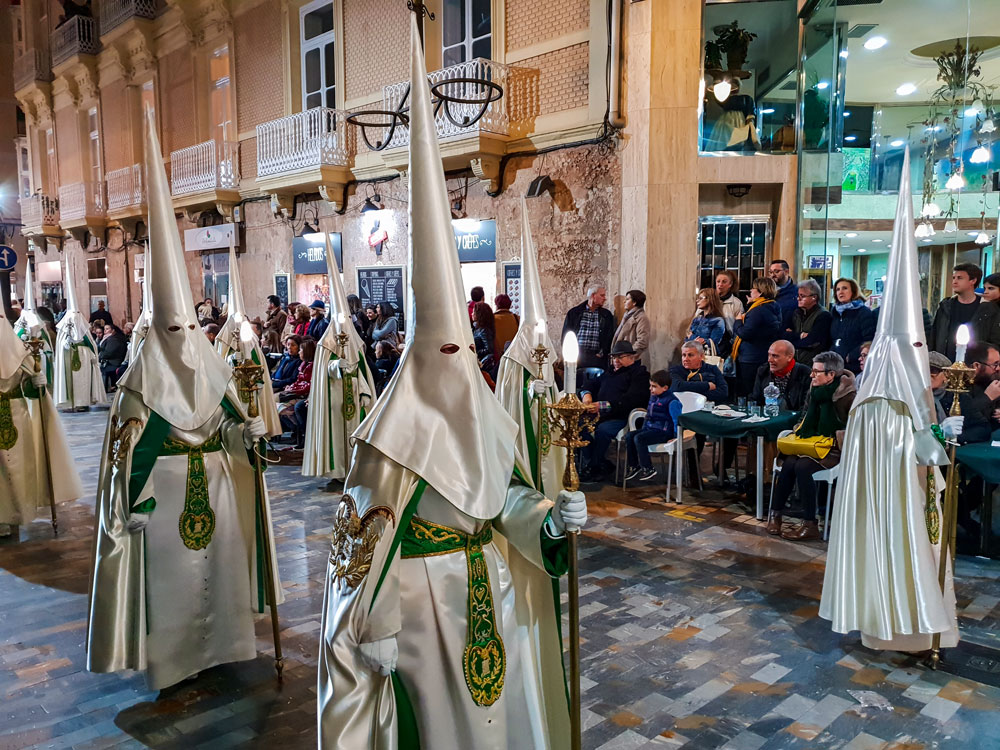 Spain's Semana Santa celebration – know before you go
Similar to other fiestas in Spain, in bigger cities, the Holy Week processions take some time so chairs will be provided alongside the streets.
If you decide to sit down, simply choose your spot and take a seat. Shortly a person will approach you and ask you to pay for the spot. They usually give you a sticker or receipt which you keep as they can check this later again. Prices will vary from town to town.
In small villages, chairs might not be provided but the locals usually take their own outside so they can watch it comfortably.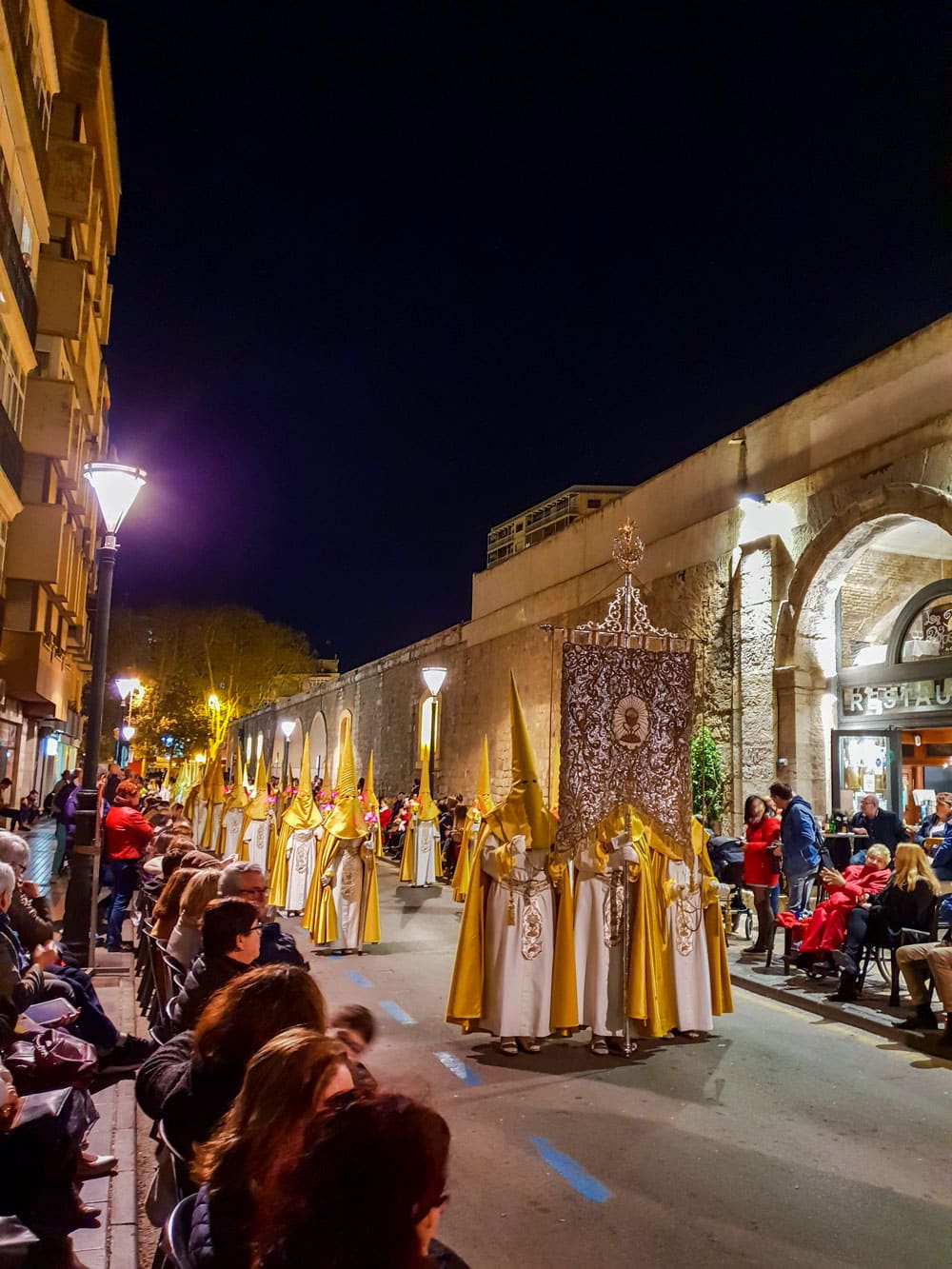 Some of the Easter processions start late at night (as late as 11 pm) while others can even take place in the early hours of the morning. Toledo – a very popular tourist destination, close to Madrid, is one of those towns. If you decide to visit Spain during the Easter celebrations, count on extra crowds everywhere, including tourist spots.
Prices of accommodation will increase and you might also be having a hard time booking a room if you don't book well ahead.
The weather in Spain is still unpredictable in spring so make sure to pack warm clothes with you.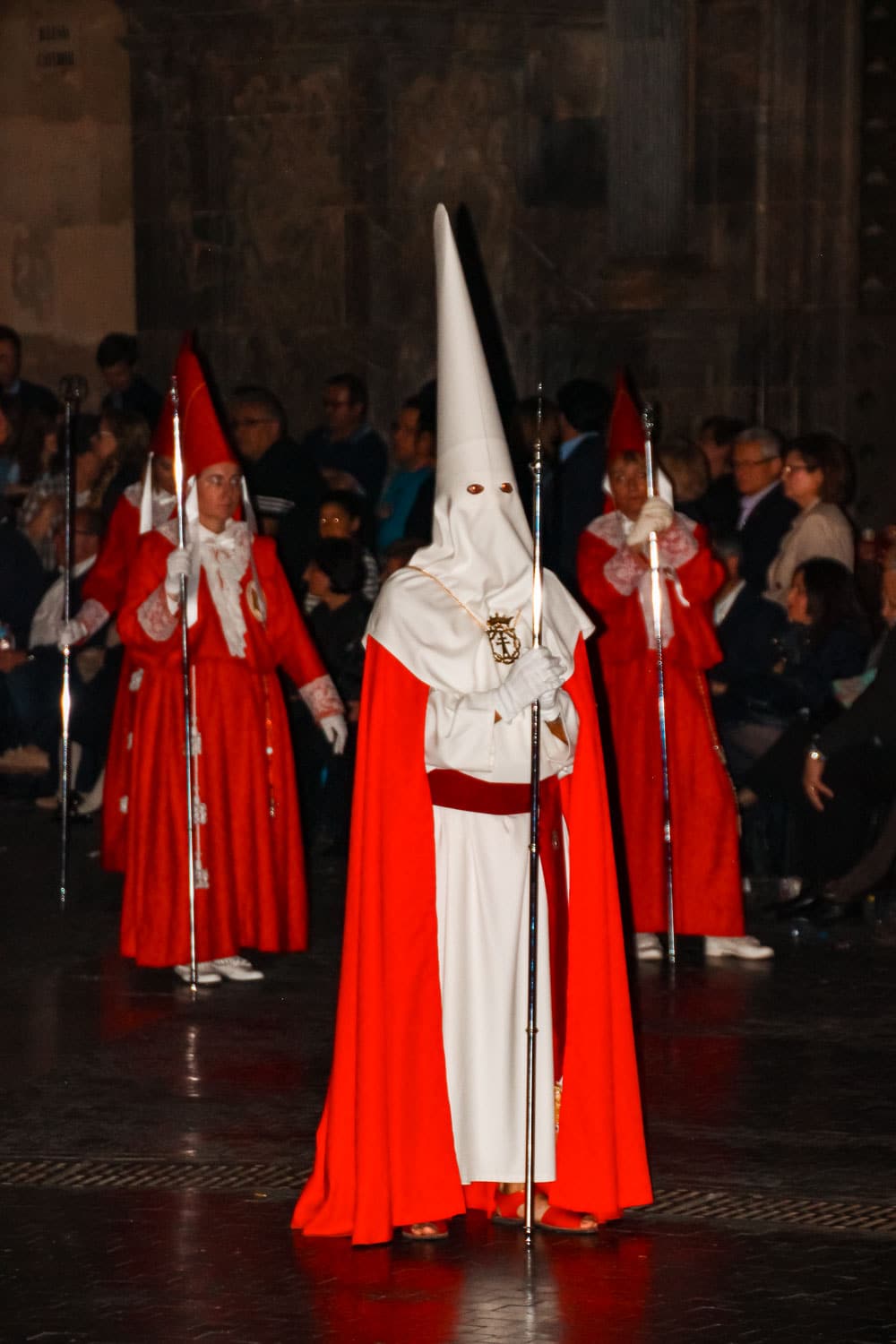 Our opinion:
Having witnessed Spain's Easter celebrations in small villages as well as bigger cities we think they all are equally beautiful and well organized. I especially liked the marching bands playing powerful music to which the participants slowly walked.
They say that the region of Andalucia (southern Spain) has the most memorable processions but I think no matter where you watch them, you will be blown away by the powerful atmosphere.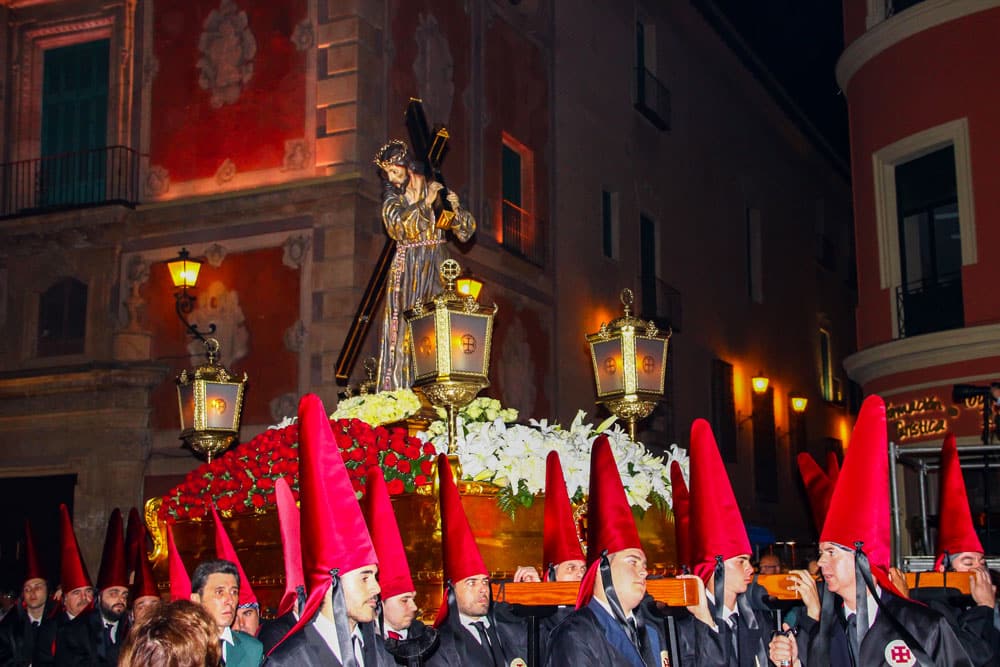 Worth mentioning are also cities of Toledo, Salamanca, Leon, Segovia, Murcia, Cartagena, and Alicante.
But as I have already mentioned, there are many many towns and villages where you can watch the celebrations so if you decide to visit Spain during Easter, be sure to find out more from a tourist office in a town/city/village you are staying in. Local churches also provide leaflets with more information.