So you are planning a trip to Spain but not sure when to go? Perhaps you are wondering: What is Spain like in August? These 5 reasons to avoid visiting Spain in August will answer all your questions, plus give you a few tips on what the best time to travel around Spain is.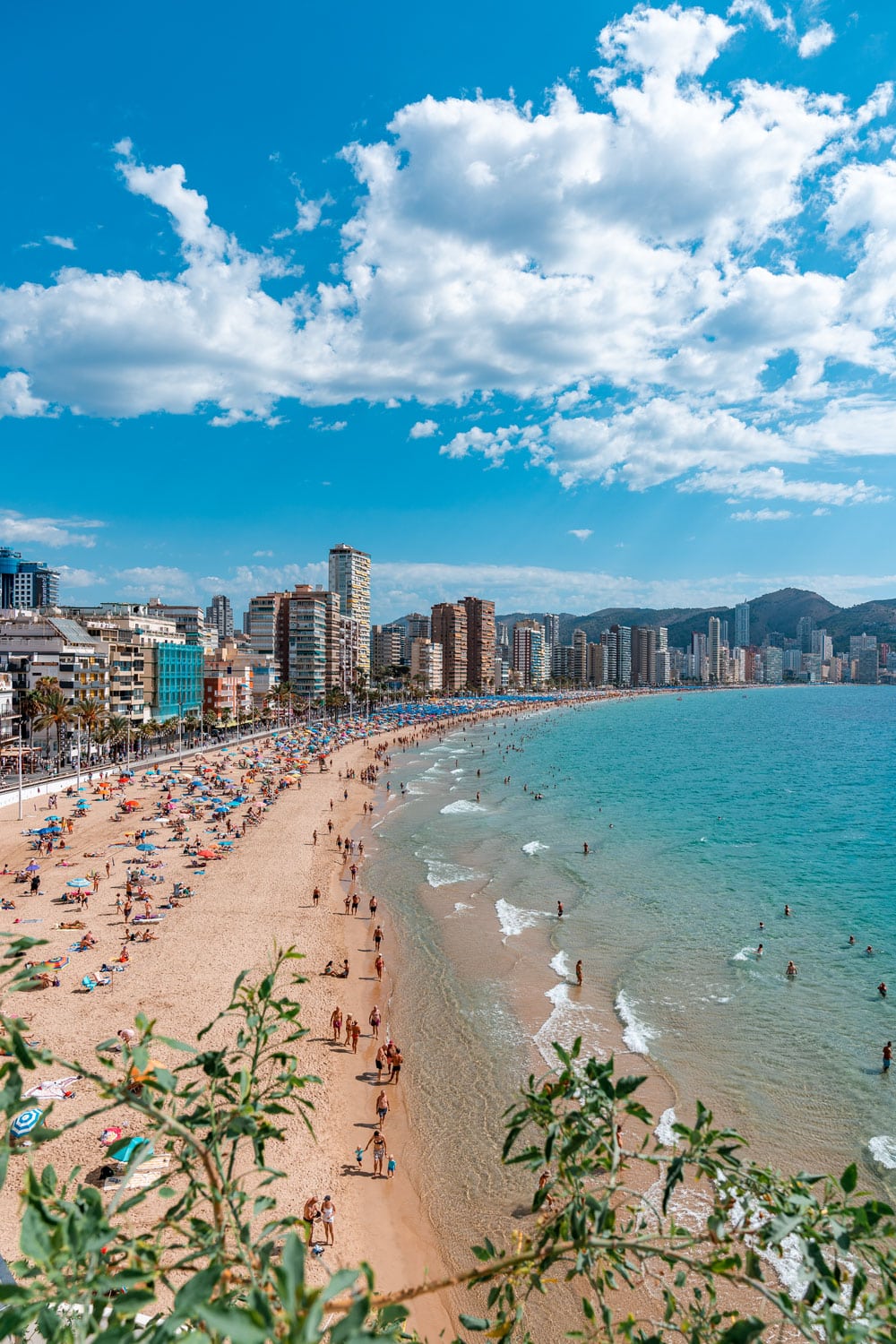 Here are 5 reasons why visiting Spain in August is a bad idea:
Prices – one of the reasons to avoid visiting Spain in August is the high prices of accommodation. Forget last-minute deals. They don't exist here! If you don't book well in advance (by well we mean several months ahead) you will face a) limited choices as 90% of stays will be fully booked and b) over-priced accommodation.
A week in a small apartment can cost you easily over 1 000 euros (1100 USD) for 2 people which is definitely not for you if you are planning a trip to Spain on a budget. The same goes for car rentals. The "higher" the season, the higher the prices.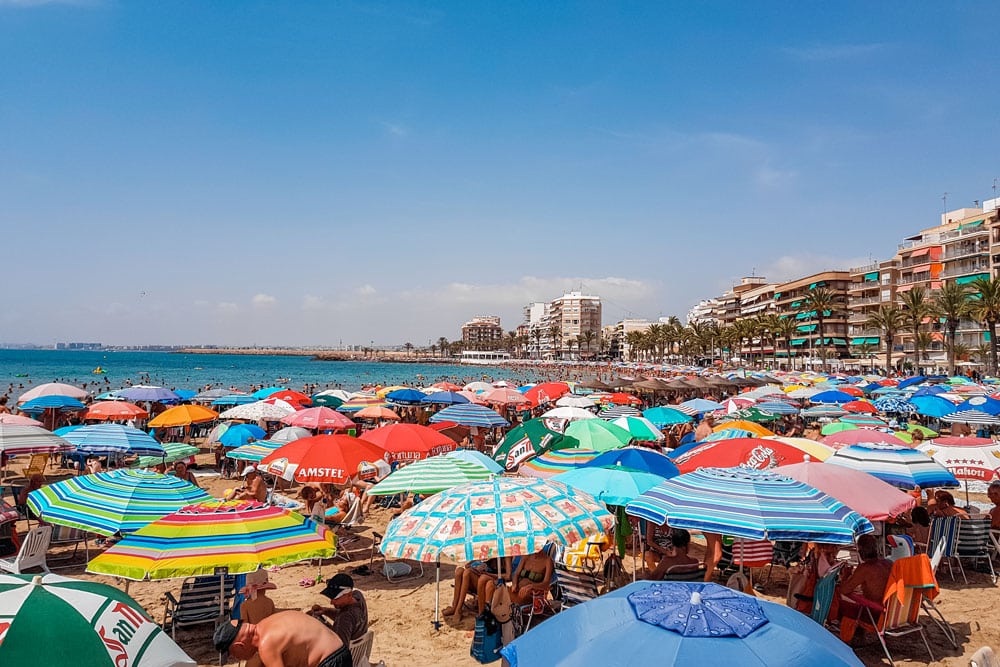 Temperatures – August in Spain is usually the hottest month of the year so if you are not planning on spending all the time on the beach in Mallorca, Ibiza or one of the Costas, you might have a hard time coping.
Temperatures in some areas can reach up to 40 Celsius (104 Fahrenheit) or more, especially inland. For the region of Andalusia (Malaga, Seville, Cordoba, Granada) it is nothing unusual but more and more places experience these extreme temperatures every year.
Now that being said, each area is slightly different (i.e. the North of Spain is colder so it might be OK for your sightseeing or hiking trips) but if you have a certain area in mind, do your research before you go!
Crowds – It gets crazy busy in Spain this time of year not only because of the summer holidays and people traveling a lot but also because most Spaniards have a well-deserved 2-week break from work in August.
Expect long queues, heavy traffic, and over-crowded sights, restaurants, streets, public transport… This is one of the top main reasons why not to travel to Spain in August. You will see crowds everywhere you look.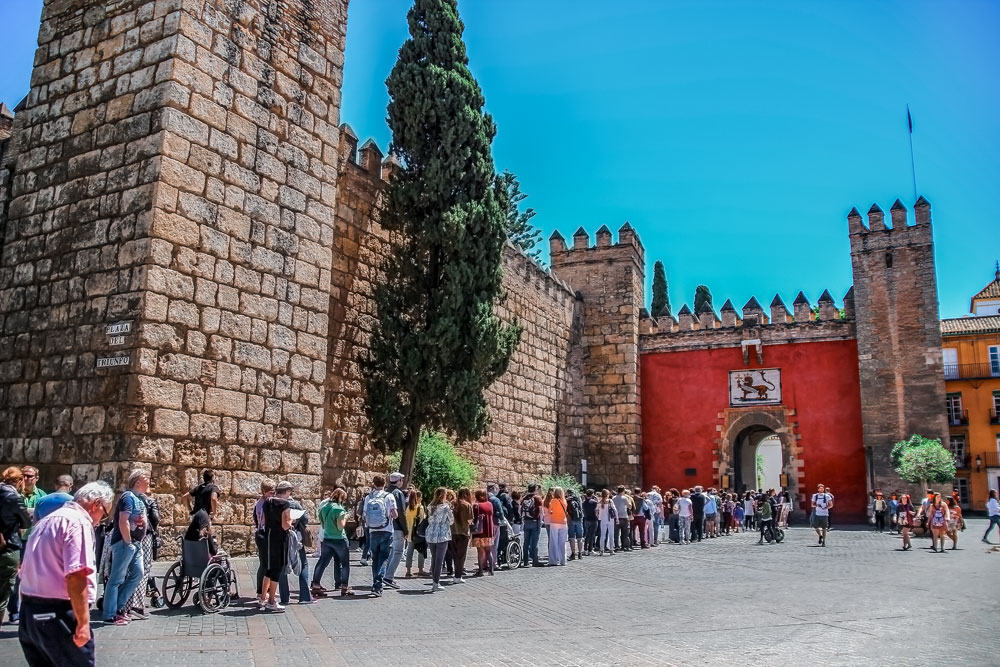 La Vuelta – If you are a road cycling fan, you know what I am talking about. This prestigious cycling competition runs over the course of 3 weeks. Now, while the dates of the competition seem to be changing every year, it is good to know that it mostly runs through August (usually towards the end of the month).
The race runs in several stages around Spain so if you are planning a road trip through Spain you can experience road closures as well as city closures.
For that reason, it is good to plan in advance and check the La Vuelta website for the itinerary of the race, even if you don't plan your trip to Spain in August as some years this popular race was held during spring as well.
Trust me, having to cancel your plans or change your route because of road closures is no fun, if on a tight schedule.
Limited access – Because of the number of people traveling, many places can't cope with the large numbers and they limit access not only to monuments – like cathedrals, and palaces, but also to national parks and hiking routes.
We were unfortunate to experience this and even when arriving early in the morning we were surprised to see thousands of cars already there thinking of hiking the same route (i.e. Picos de Europa National Park in the North of Spain).
This obviously applies to July as well and some places even June so again, always do your research to avoid any disappointment.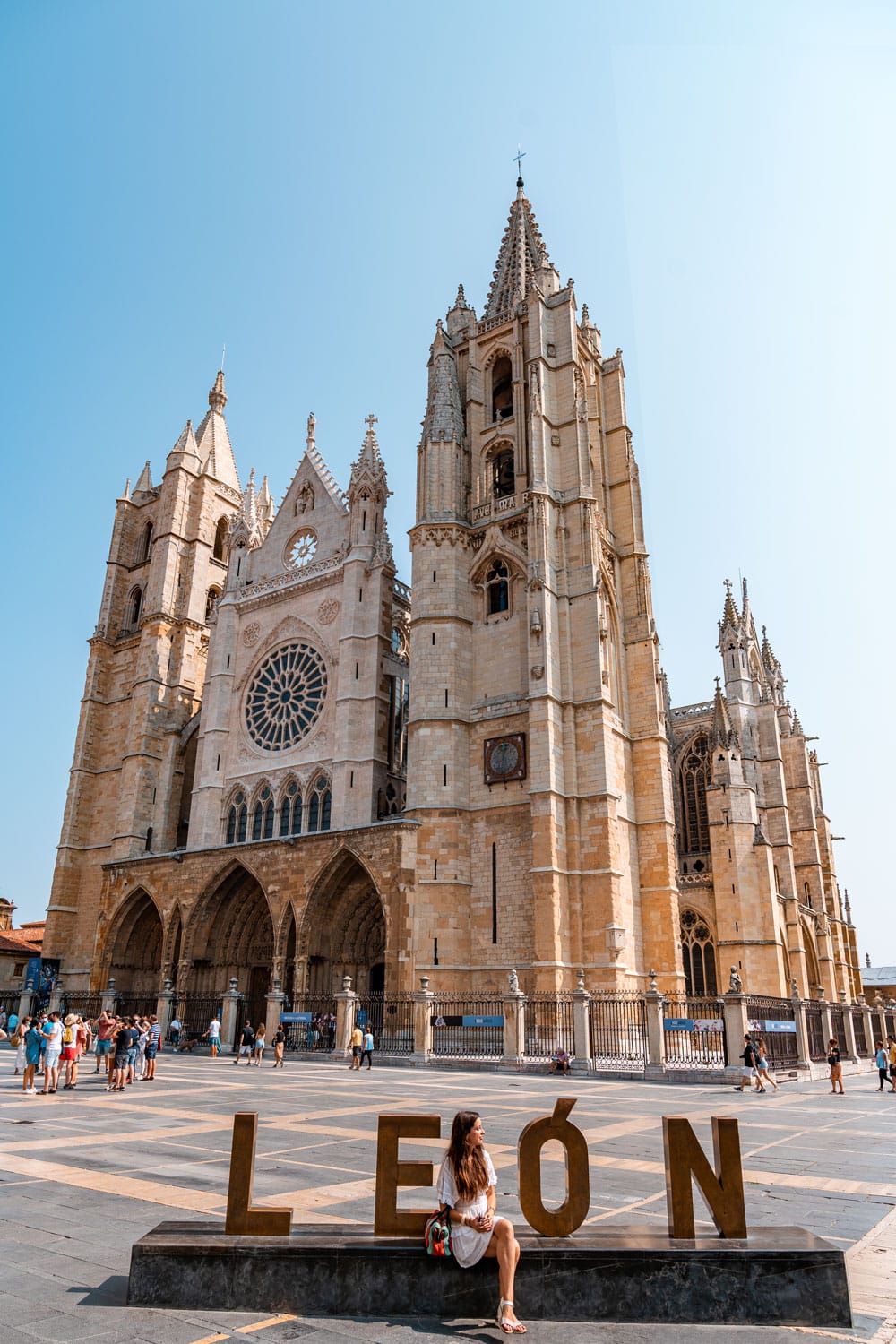 When is the best time to visit Spain?
What is the best month to go to Spain you ask? May, June, September, and October are probably the best times to see places without having to fight your way through thousands of other travelers and spending a fortune on accommodation and transport. Plus, the weather is pleasant, perfect for trips, hikes, and sightseeing.
Note: This post is based on our experience when road-tripping through Spain in the summer. We have visited various cities in Spain during various times of the year and we can only recommend avoiding a trip to Spain during the high season.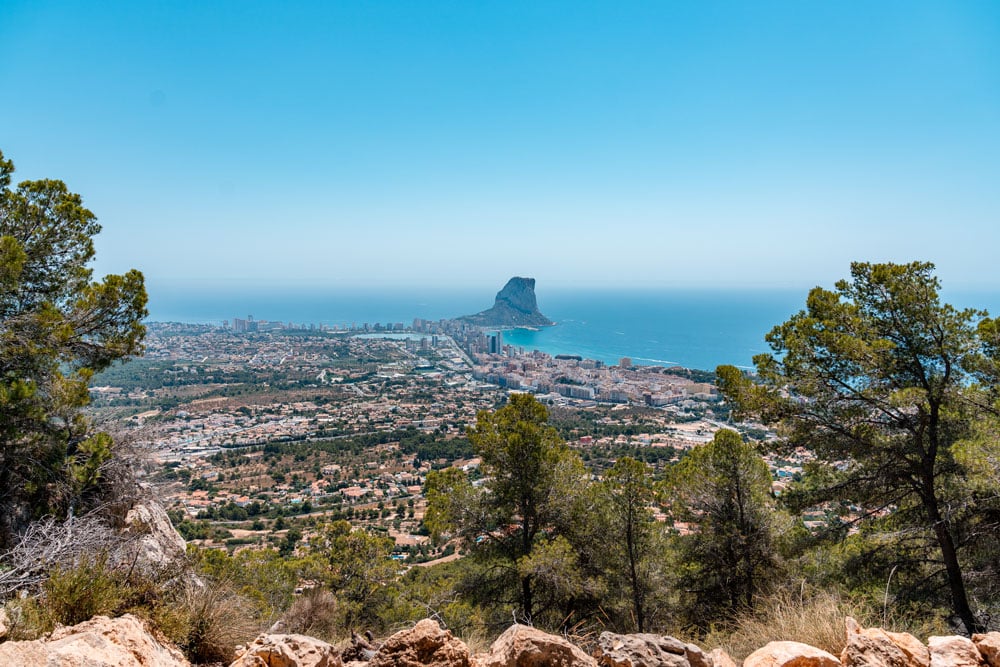 If you need to go in summer, here are a few tips:
Make sure to book a room with air-con (Don't save money on this. You can thank me later!).
Buy tickets to popular monuments online (either through their official websites or check Viator for possible options) so you can get them.
Do research on each site you want to go and see to be sure they are open.
Look for hidden gems (like monasteries or settlements) far away from the sought-after place.
Safe Travels!