This mini Sagrada Familia is a hidden gem in the Alicante province. Inspired by Gaudi, Sanctuary of Santa Maria Magdalena (Santuario de Santa Maria Magdalena) will take your breath away with its unique architecture.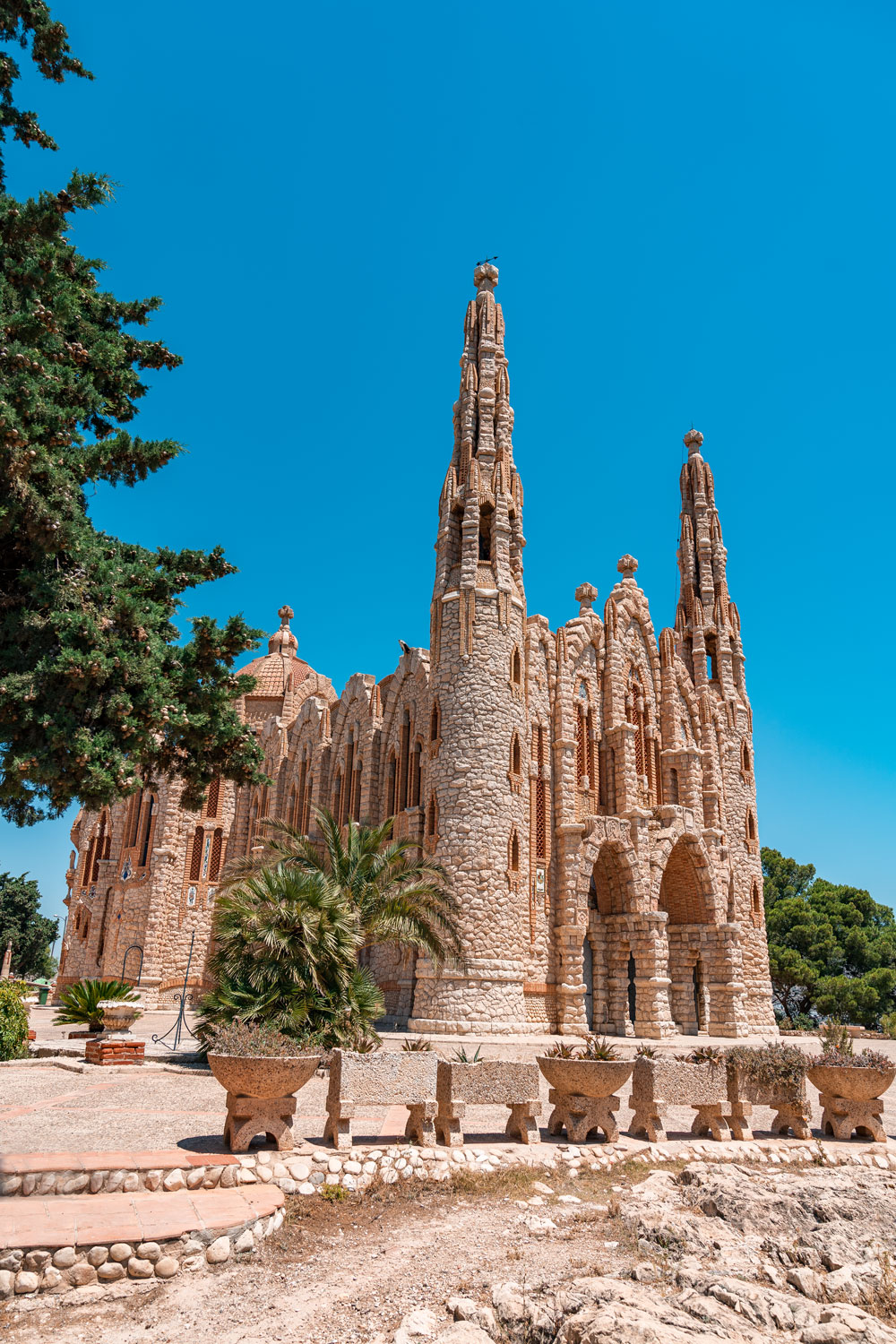 About 35 minutes from Alicante (Costa Blanca), Novelda Sanctuary is well worth the visit if you are in the area or simply passing by on your travels through Spain.
Set on a hill at 360 meters above sea level, it offers magnificent views of the area so don't miss it!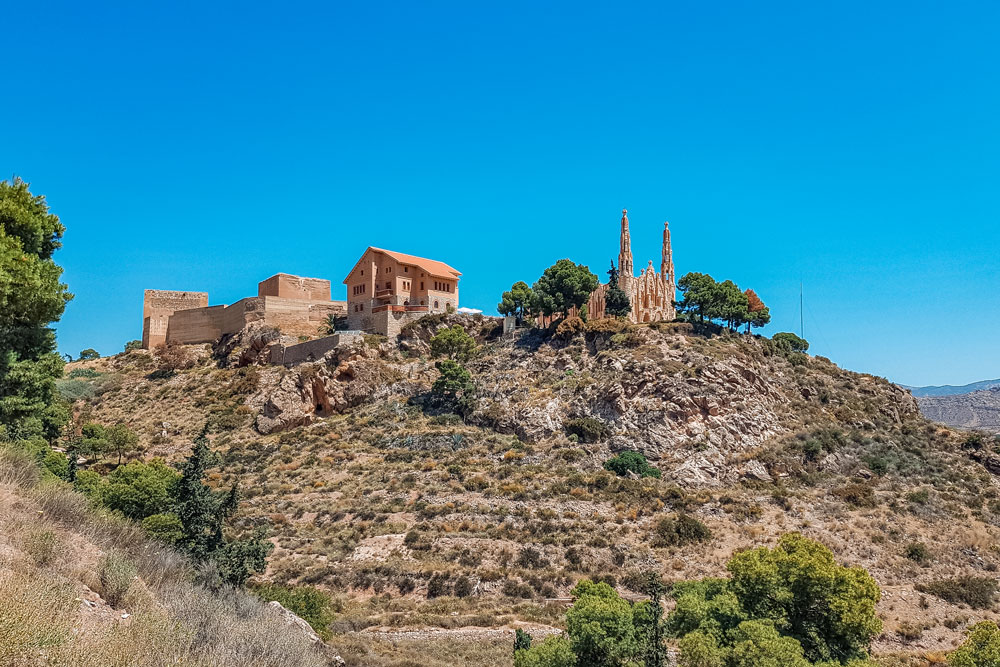 The building work on the church started in 1918 and required 3 phases. Jose Sala Sala, a native of Novelda, designed it and dedicated it to Mary Magdalene, the patron saint of the town.
In fact, the floor plan of the inside of the church was designed to resemble the jug that Mary Magdalene used when she anointed the feet of Jesus.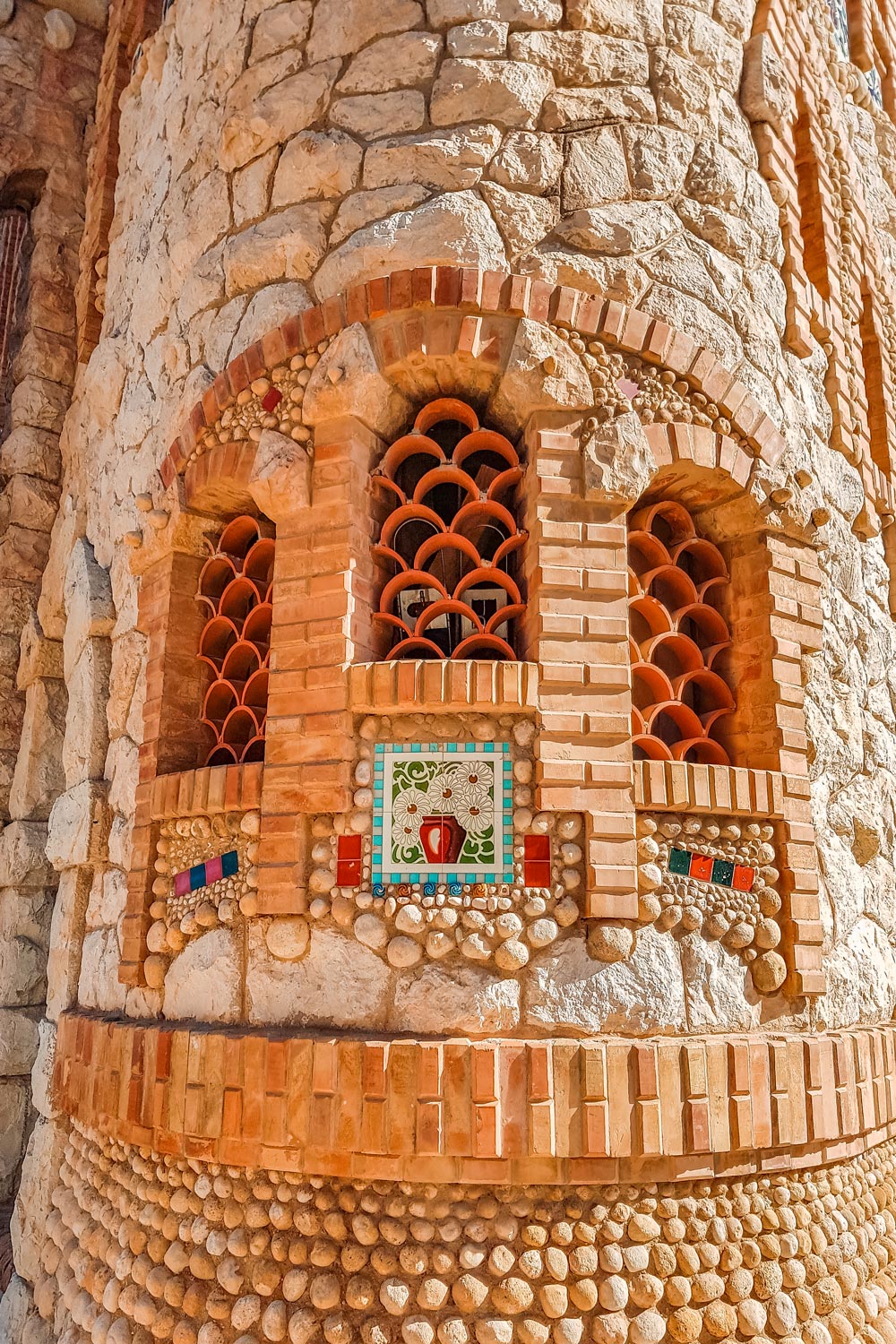 As building materials, he used a combination of rocks, pebbles from the Vinalopo River, polychrome tiles, and simple red bricks and created a spectacular church that is one of a kind.
Inside, the organ was made from marble, but the rest was kept quite simple.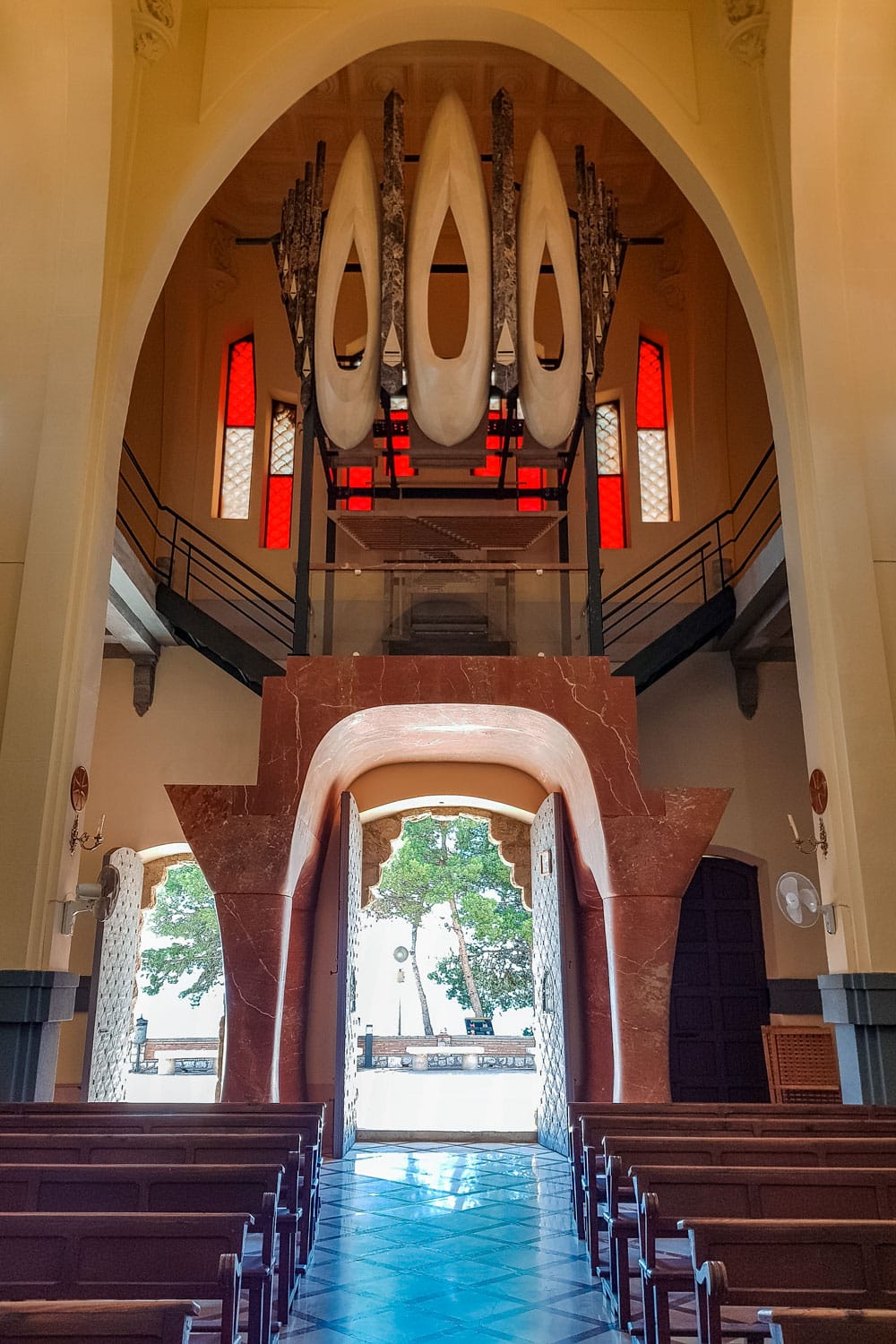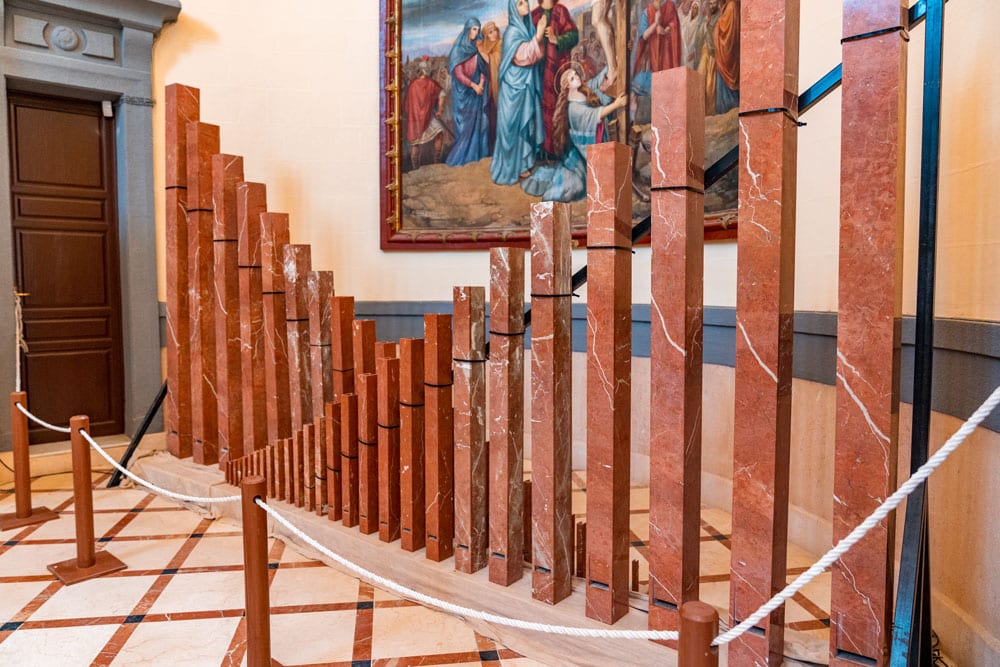 The two side towers are 25 meters (82 feet) tall, and both have a stone cross on the top. The entrance, the cupola, and the whole building is a beautiful example of the modernist style.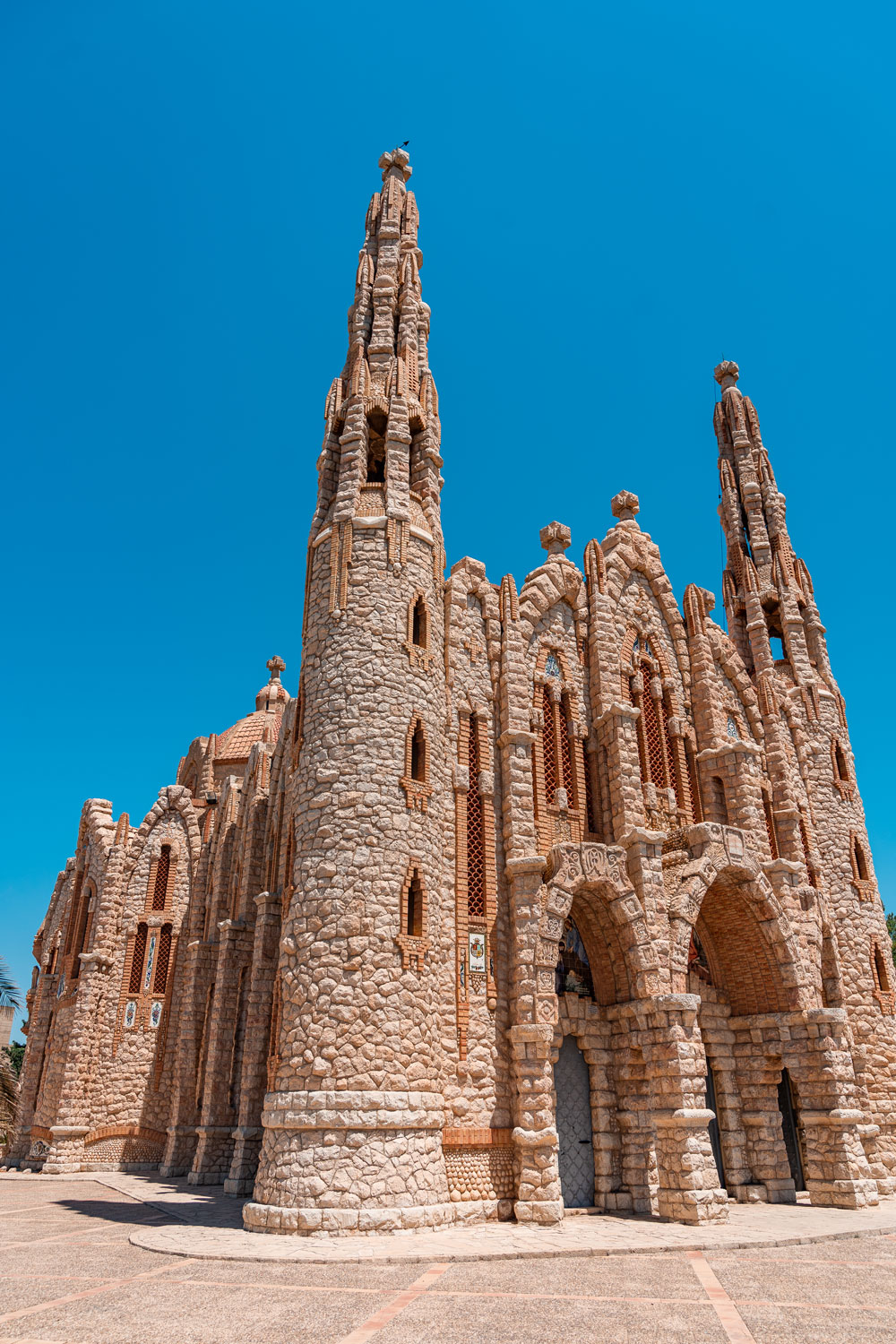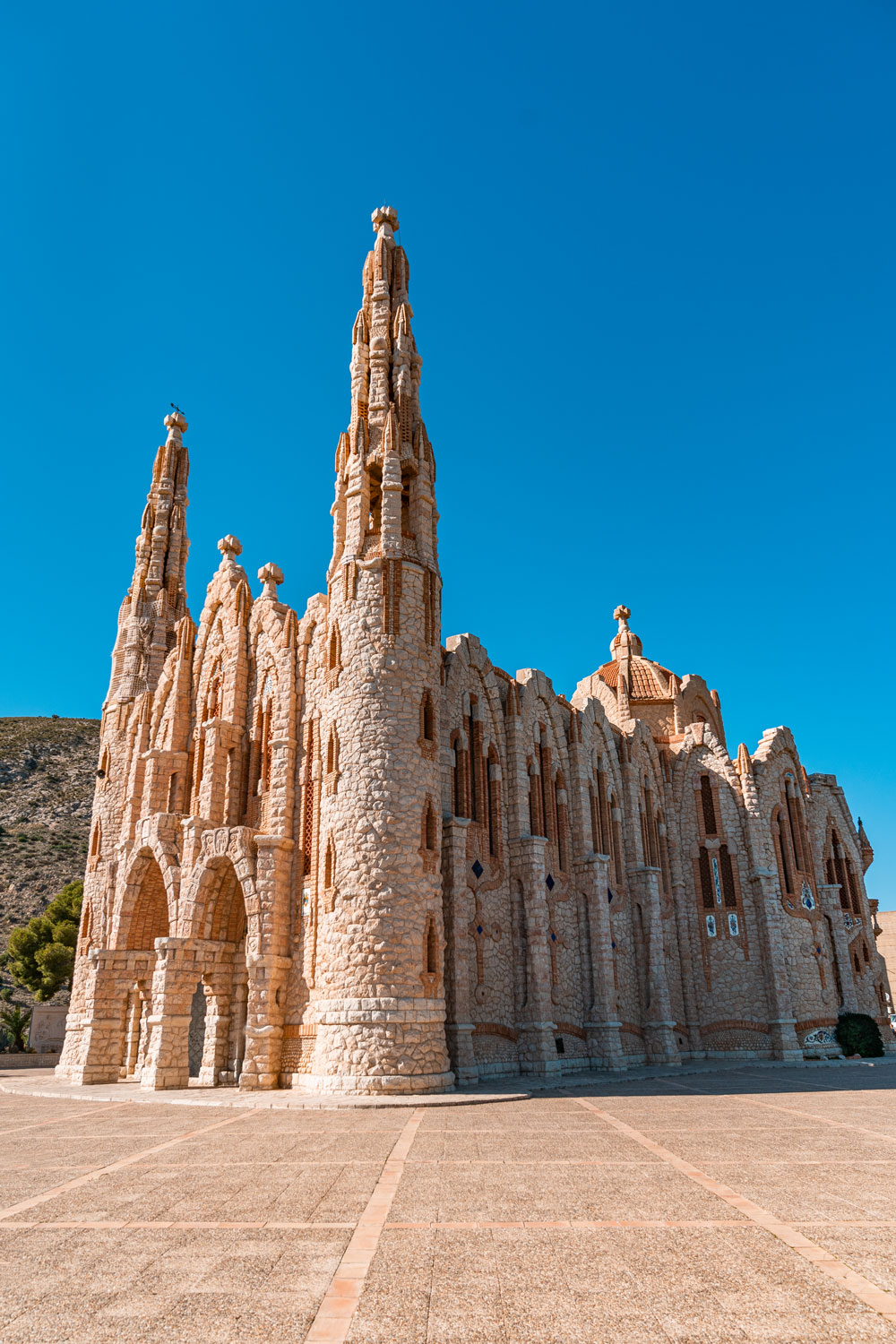 Location: about 3 kilometers (1.9 miles) from Novelda (Alicante province, Spain).
How to get there:
From Alicante via A31 motorway/highway, take exit 216 toward Novelda (Sur)/Agost. Pass 4 roundabouts (keep going straight), on the 5th roundabout take the first exit and drive straight. Shortly you should notice pink signs for Castillo/Santuario.
Soon after the road turns into a one-way winding road that will bring you up to a decent-size car park which is free of charge (see note below).
Is there food available nearby?
Yes, there is. La Mola restaurant is literally next to the Novelda Sanctuary and at the moment it is open from Sunday to Thursday from 9 am to 5 pm, Friday and Saturday from 9 am to 11 pm. It offers Mediterranean and traditional dishes (see note 2).
If you have packed lunch with you, you can use one of the picnic areas around Maria Magdalene Santuario or Mola Castillo.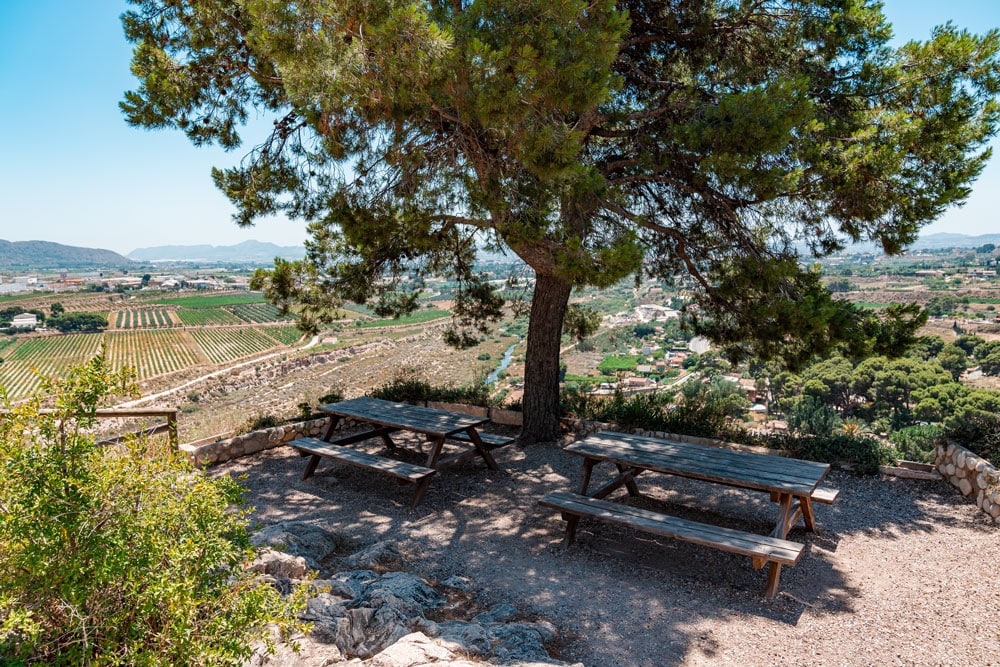 Are there bathroom facilities on site?
Yes. The toilets are located right when you enter the car park (on your left). These are also free to use and looked clean when we visited.
What is the average length of visit?
This will definitely vary for everyone. In general, count with at least 45 minutes for the Novelda sanctuary and Mola castle.
If you are interested in having a look at the church only and taking a few photos, count with 20-30 minutes.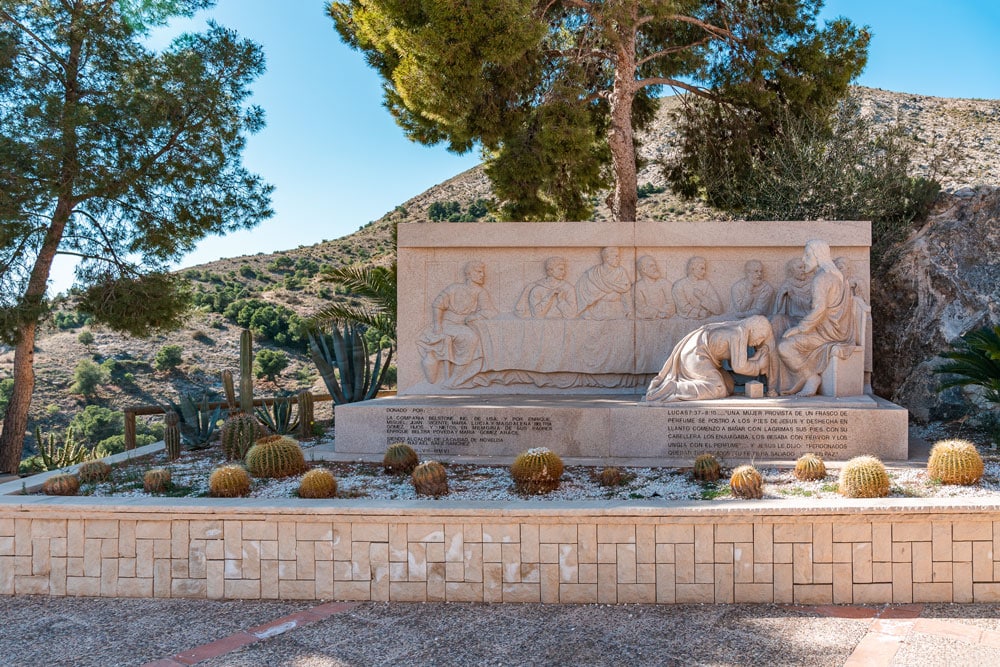 What are the church opening hours?
Monday to Sunday 10 – 2 pm and 5 – 8 pm (see note 1).
What else can I visit nearby?
Right on the site you can visit the ruins of the Mola Castle (Castillo de Mola). The entrance is free of charge.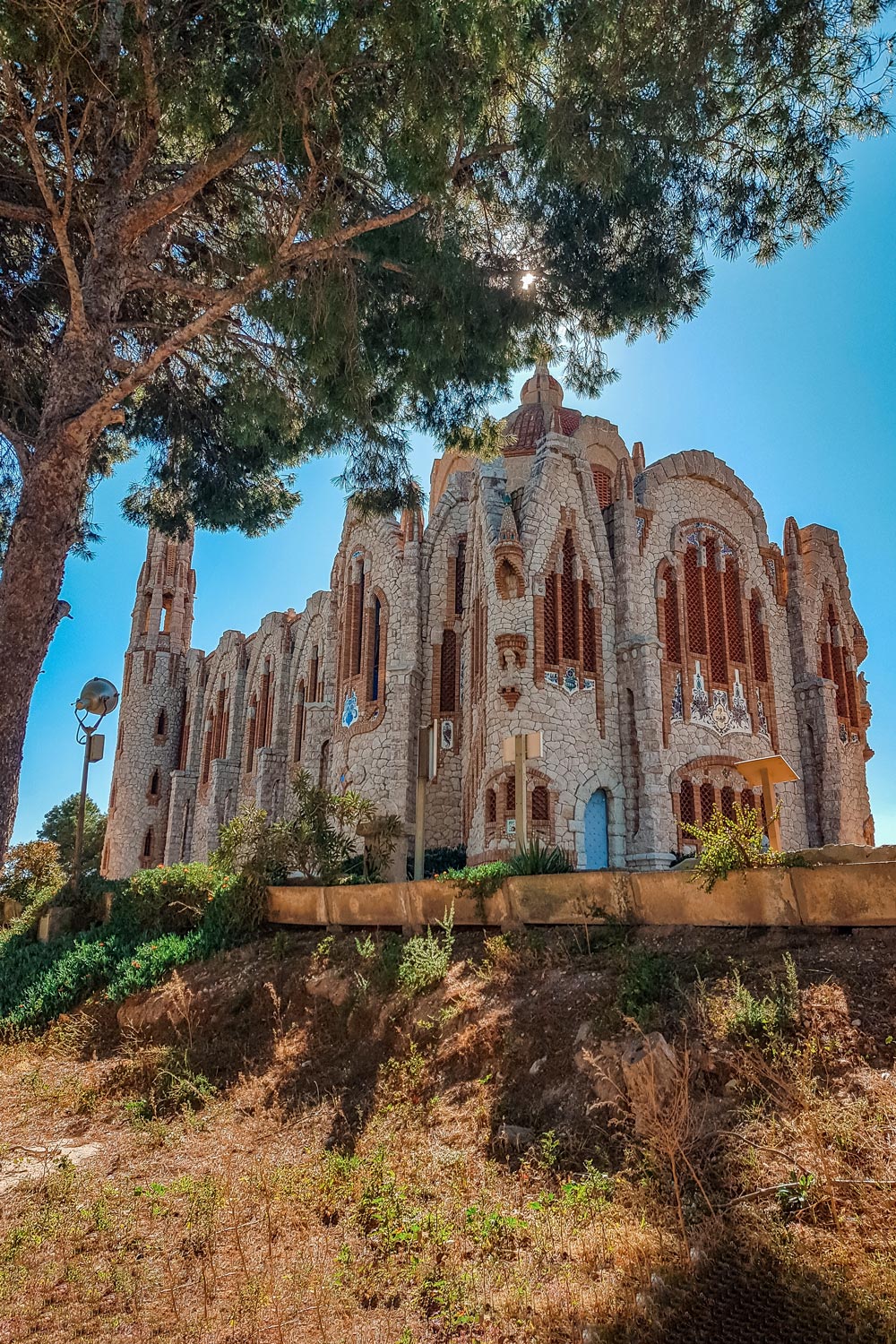 Notes:
Prices, opening hours, and any information about charges or fees were checked in 2023. They might change so it's always good to check first to avoid any disappointments. I recommend the Novelda official tourism website or Novelda website.
More information about the restaurant: La Mola
Sanctuary of Santa Maria Magdalena Video: