The Toledo Cathedral in Spain is a fine example of Gothic architecture style. Only a stone's throw away from Madrid, this beautiful church is a must-visit place on your travels through the Iberian peninsula.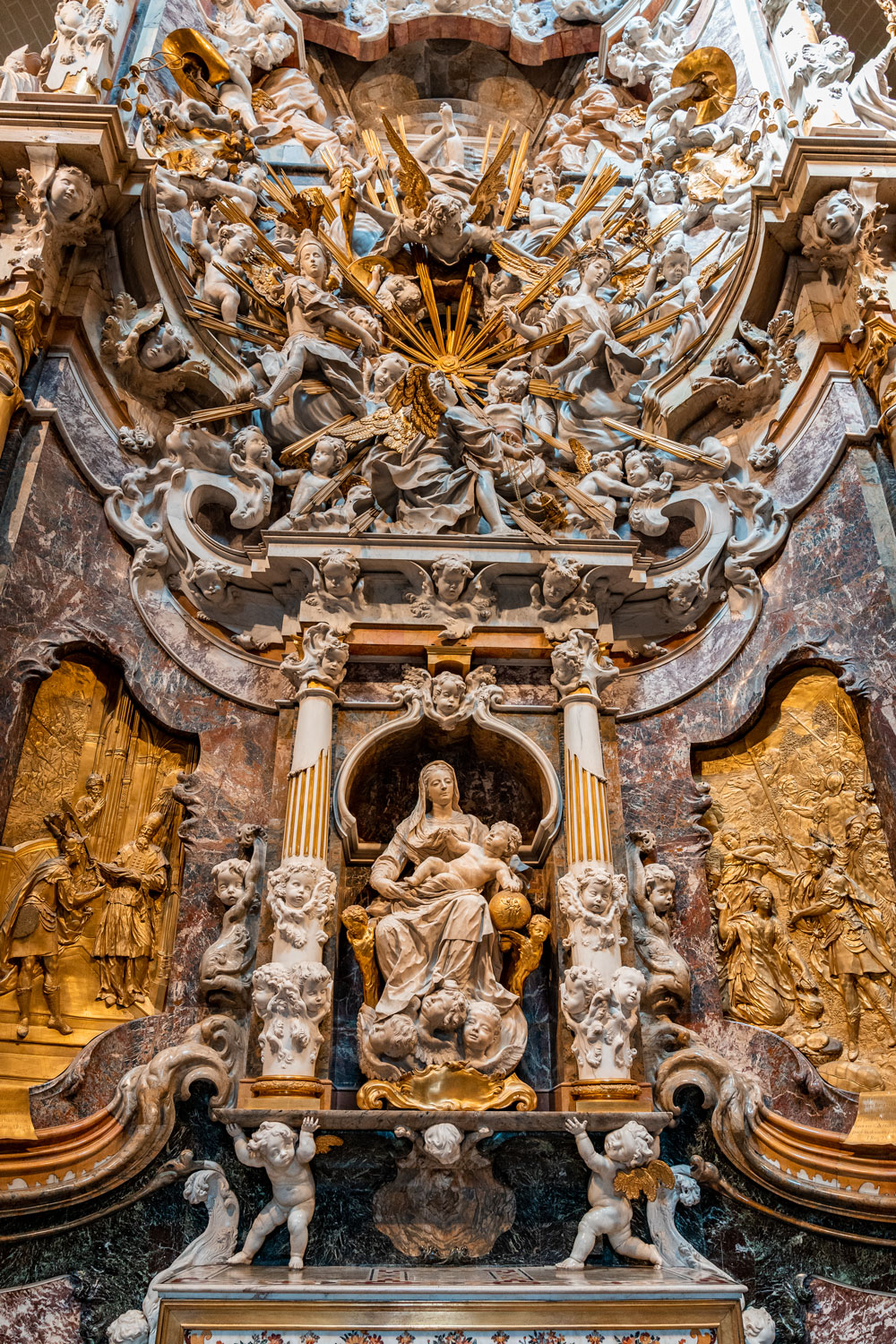 This ultimate travel guide contains all you need to know before you plan your trip to Toledo, Spain: Location, what to expect, ticket prices, opening hours, and our personal experience.
It is designed to help you plan your trip faster and easier and includes useful tips and insider's pro notes.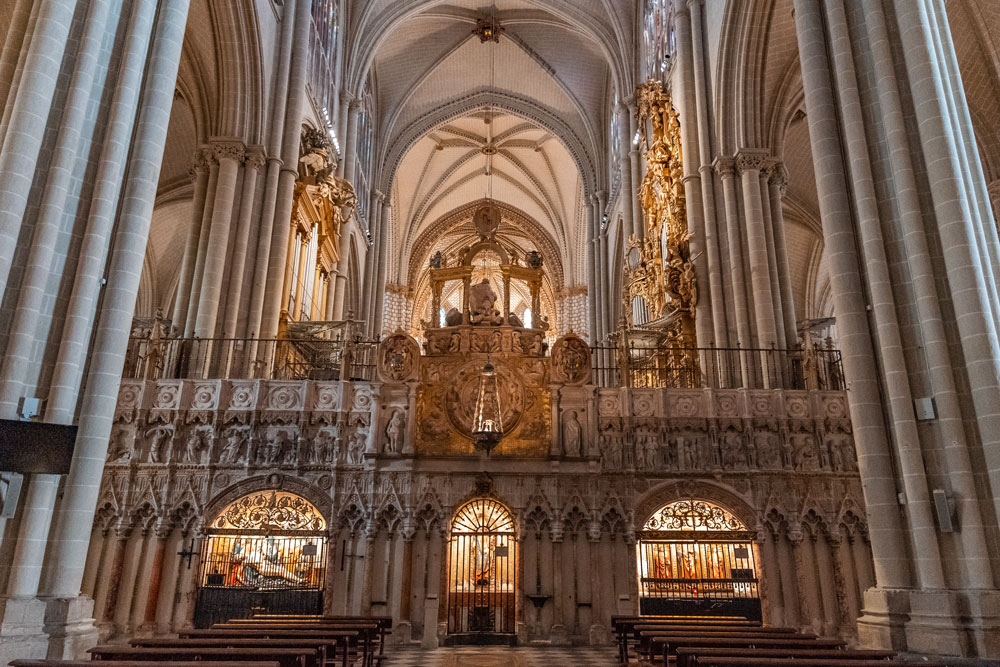 A bit of history:
Officially known as Santa Iglesia Catedral Primada de Toledo and unofficially as Dives Toledana (which means the Rich Toledan in Latin), the Toledo Cathedral is a Roman Catholic church built in a Gothic style.
The site where now the cathedral stands has a long history. There was originally a 6th-century Visigothic basilica, but during the Muslim invasion, it was turned into a mosque for over 300 years.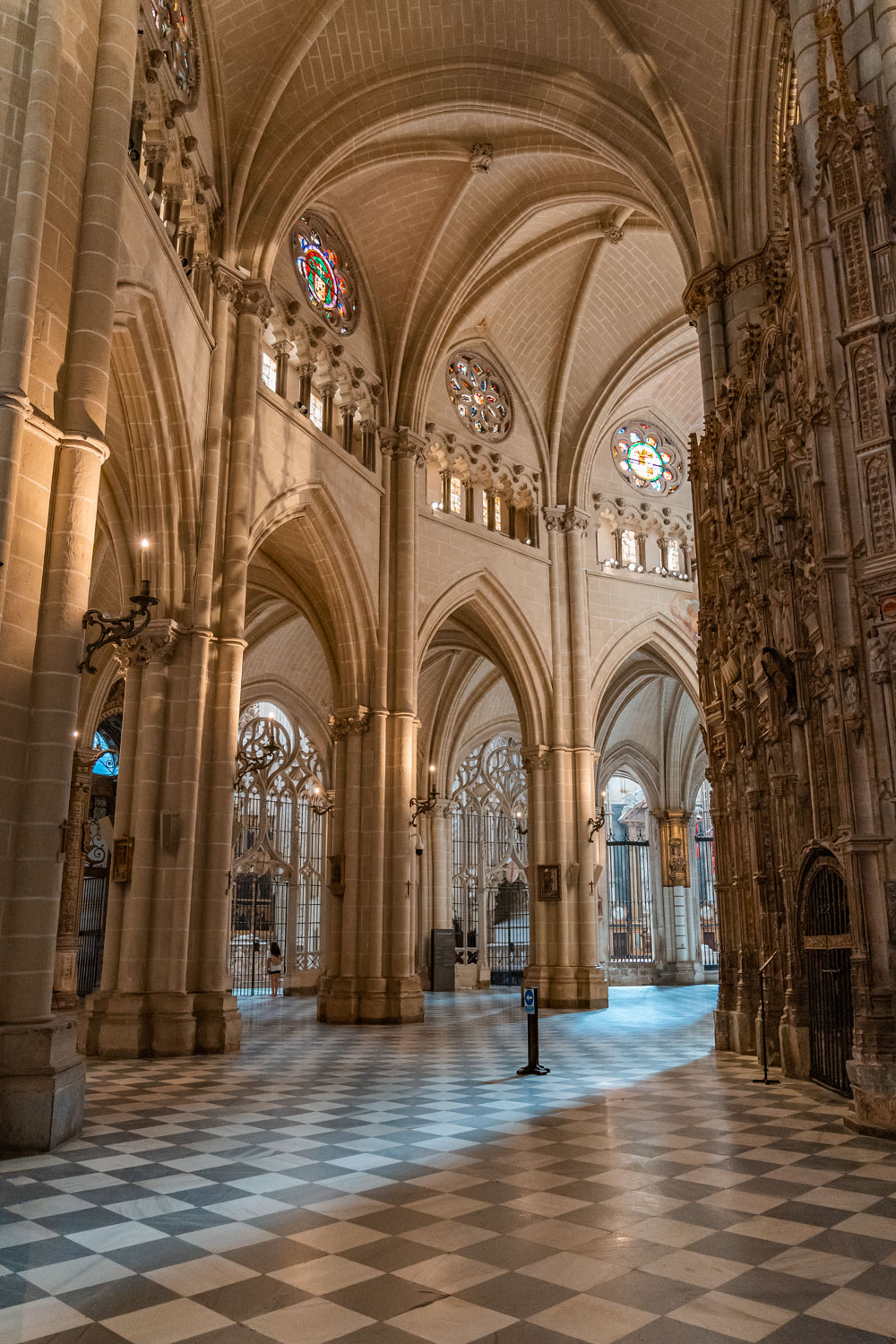 Finally, in the 11th century, it was consecrated to Christianity again and at the beginning of the 13th century, the construction of Toledo Cathedral started. Over 200 years later, the works on the main nave were finished, and work on the cloister began.
It was in the 16th century when Cardinal Cisneros added the Chapter's House, the Mozarabic Chapel, the High Cloister, and the Main Chapel Altarpiece. He also ordered to close all the stained glass windows.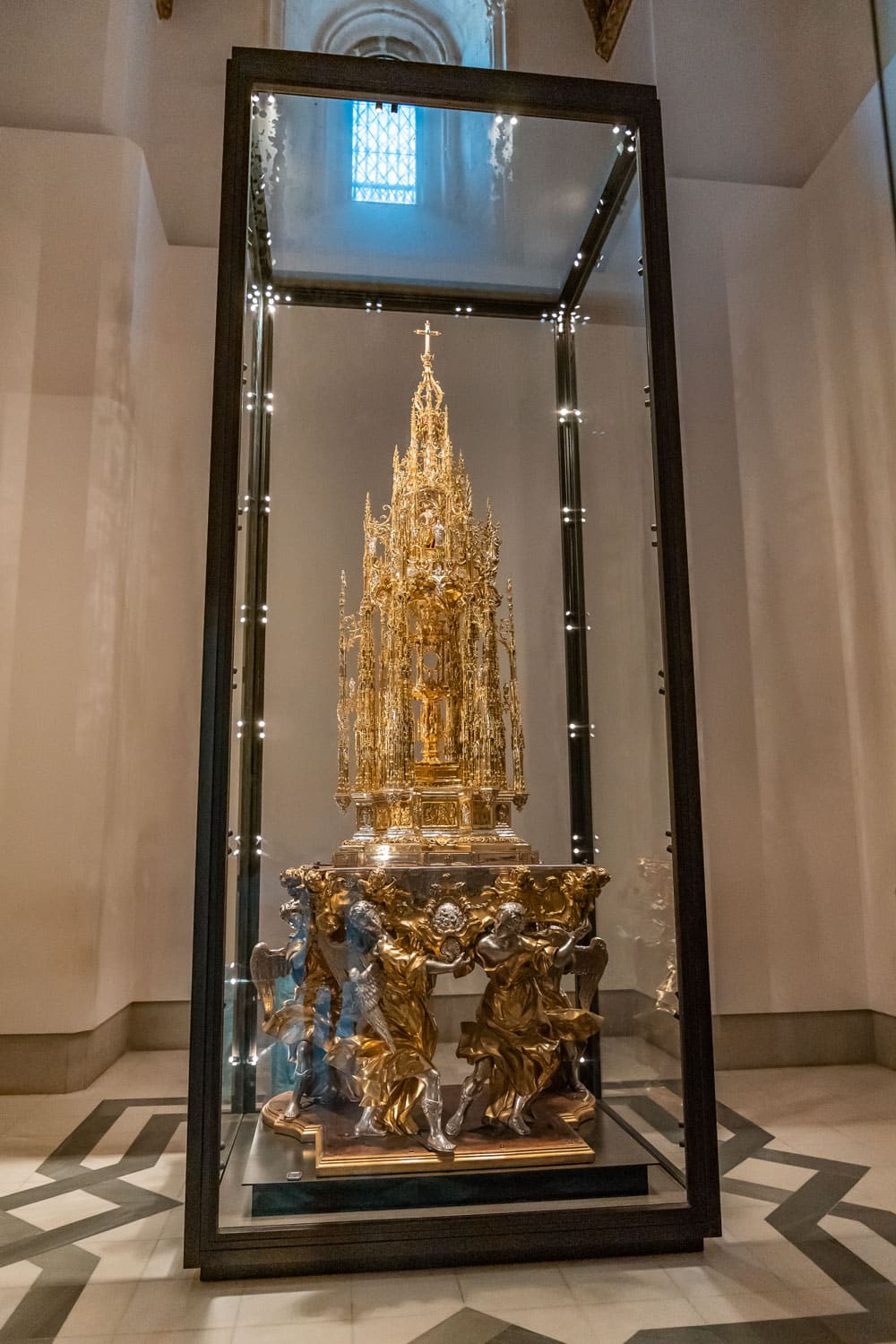 What can I see inside?
9 Chapels including The Descension Chapel (Capilla de la Descension) and Main Chapel (Capilla Mayor).
Choir (Coro)
El Transparente – the back of the main chapel.
Chapter's House (Sala Capitular) with portraits of all the archbishops of Toledo.
Archbishops's Sacristry (Sacristia Arzobispal) where you will find beautiful paintings by famous Spanish painter El Greco including the El Expolio (The Disrobing of Christ).
Cloister
Treasure room (Tresoro)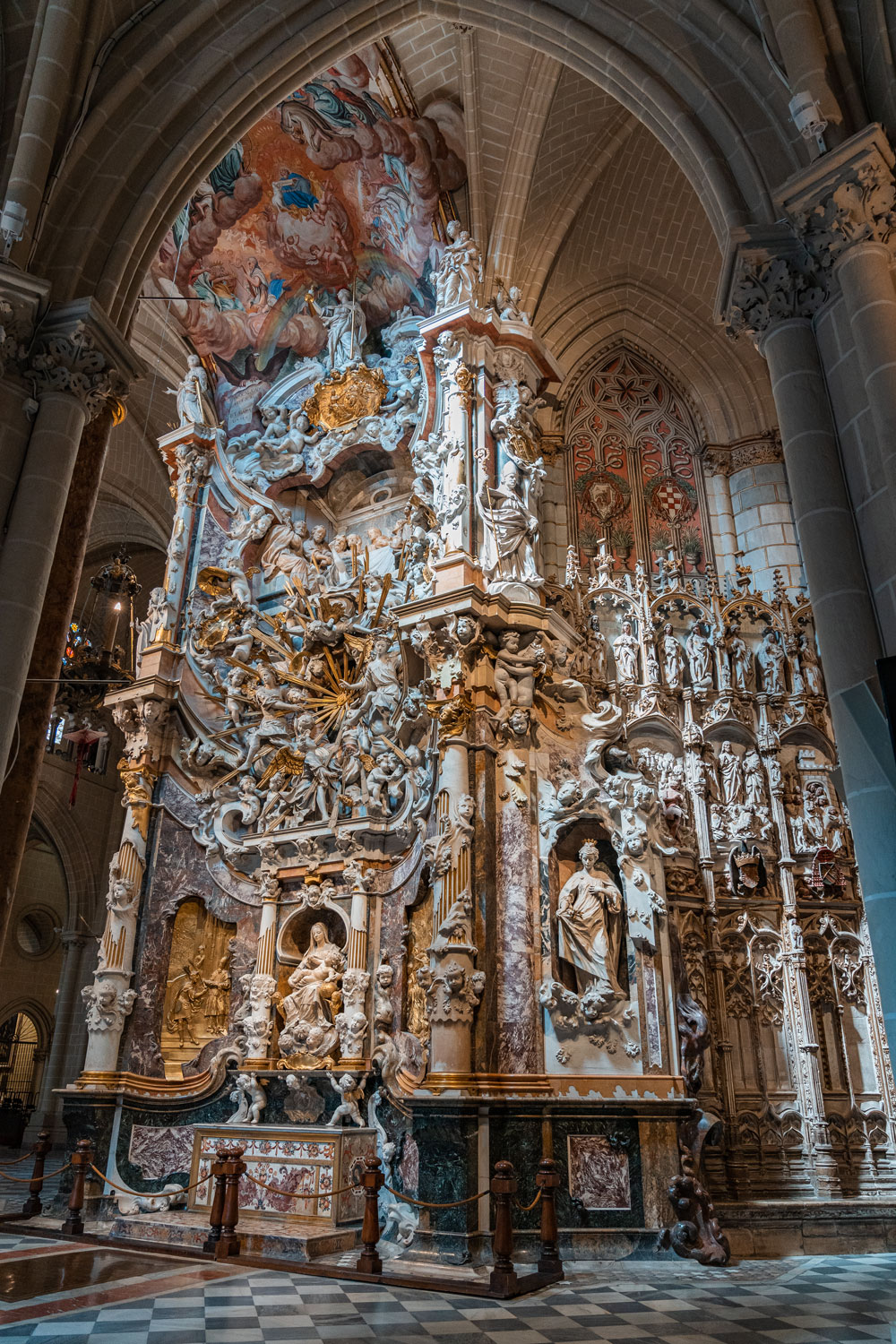 Where is it located?
Toledo is a Spanish city, southeast of Madrid, easily accessible by train, bus, or car.
Its gothic cathedral can be found in the old town on Calle Cardinal Cisneros Street, right next to the "Plaza de Ayuntamiento" square and the Archbishop's Palace.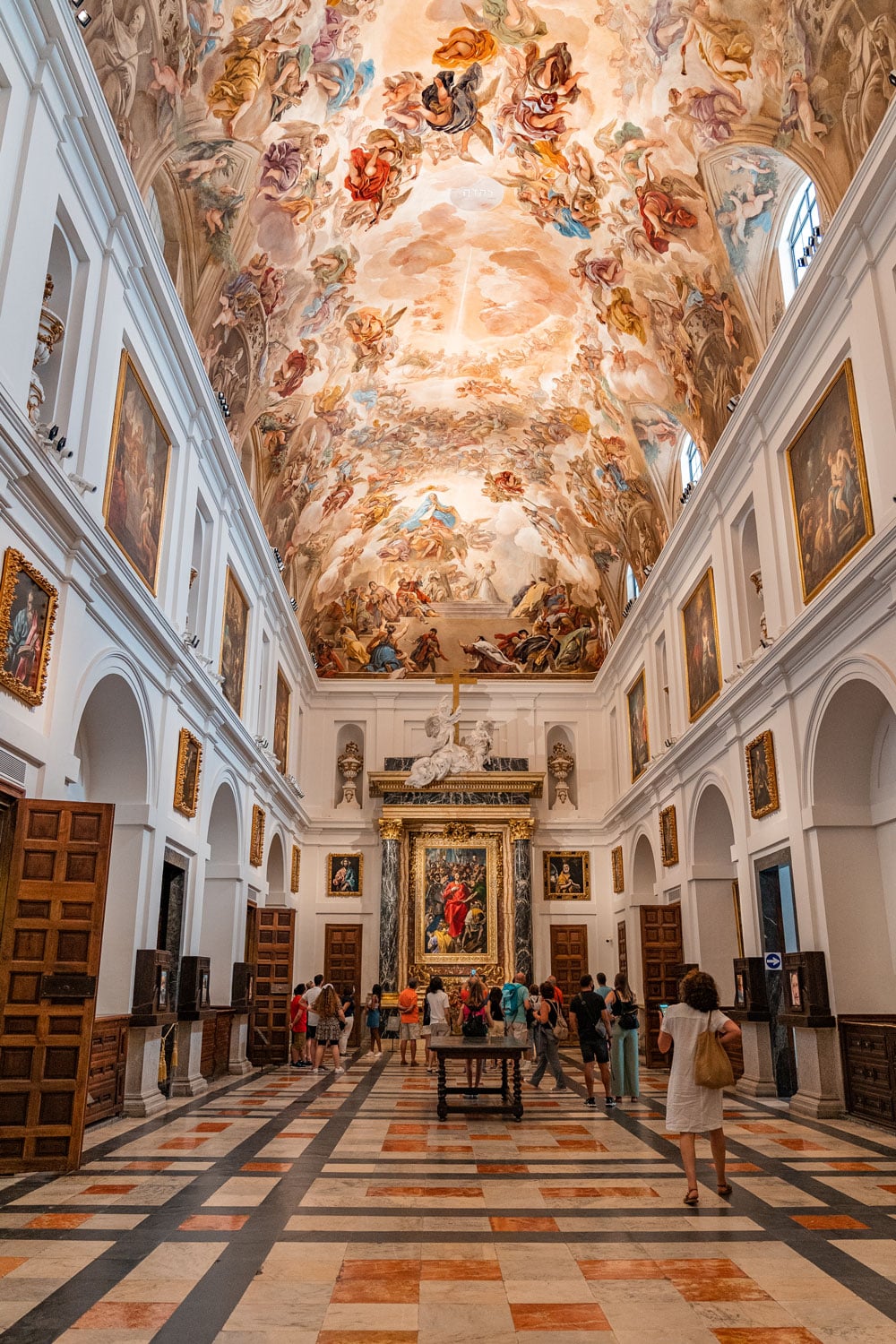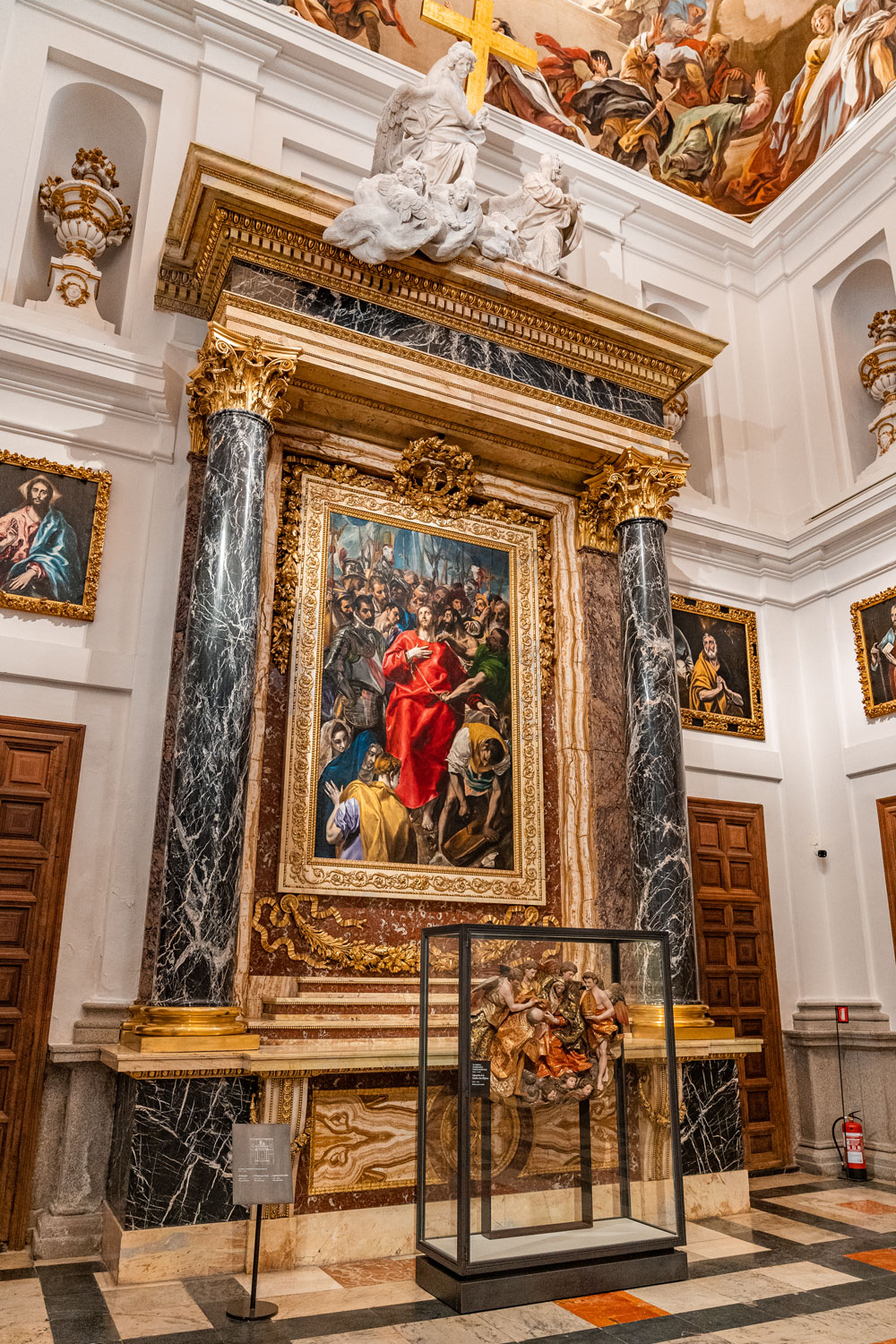 How much is the ticket?
A general visit costs 10 euros (adult) and if you want to climb the cathedral's tower you will pay 12.50 euros (as of 2023).
Notes: I did not find any information about kids tickets or any other reduced ticket options on their website and unfortunately, I don't remember seeing this at the ticket office.
Also, the ticket price should include a visit to the Tapestry and Textile Museum so ask at the ticket office if they don't tell you so!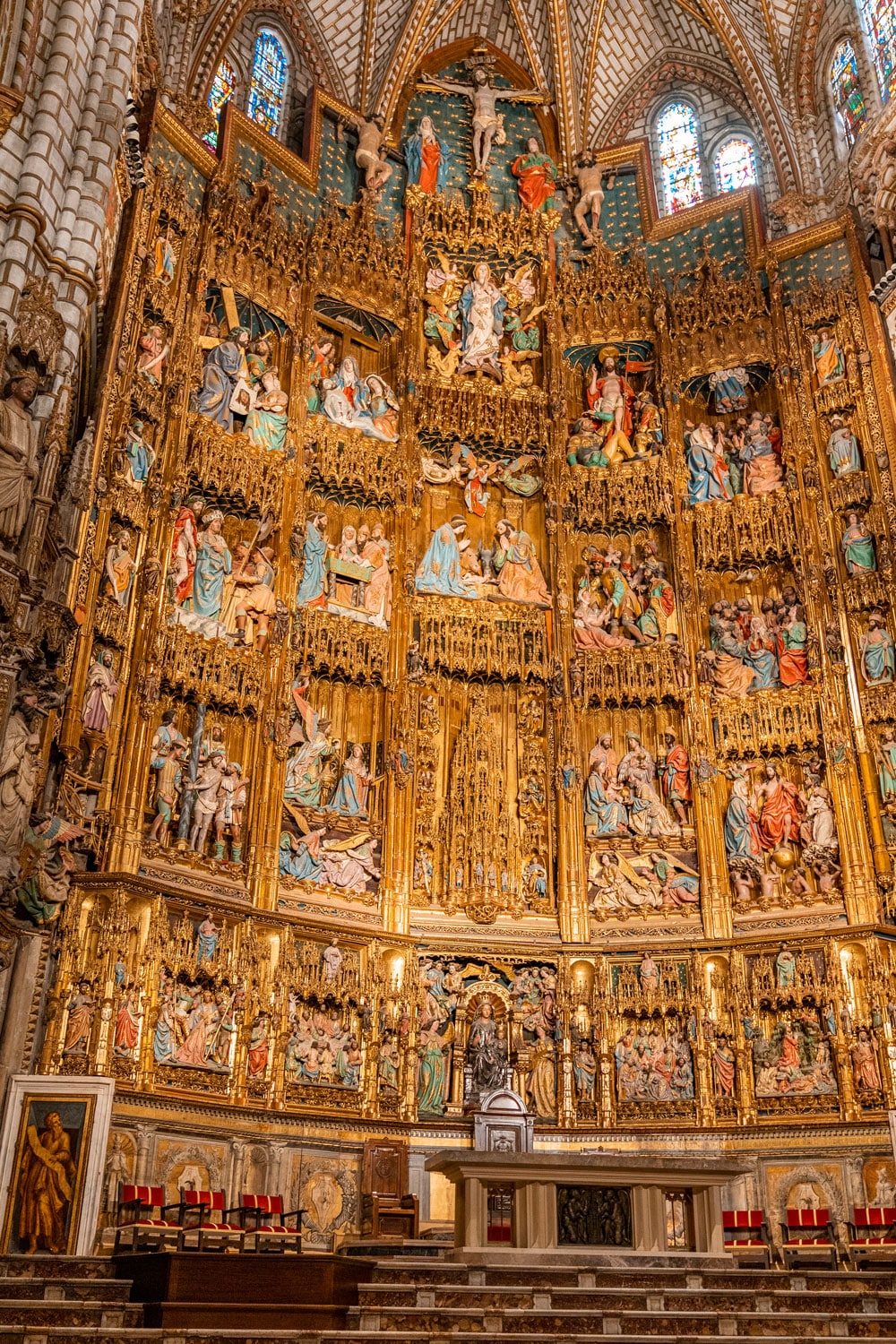 What is the best time to visit?
I do recommend you plan your visit to Toledo Cathedral first thing in the morning. It gets extremely busy not only in summer and during weekends but mostly because Toledo is a popular day trip destination from Madrid.
Note: The last time of visit is 30 minutes before the closing time. Now, Toledo Cathedral is large and there is a ton to see. You will need more than half an hour to explore this Gothic building so don't leave your visit to the last minute!
Also, the ticket price is quite high in comparison to other beautiful Gothic Cathedrals in Spain (i.e. The Salamanca Cathedrals or the Cathedral of Leon) so it would be a shame not to be able to have a good look at this beautiful work of art once you paid the entrance fee.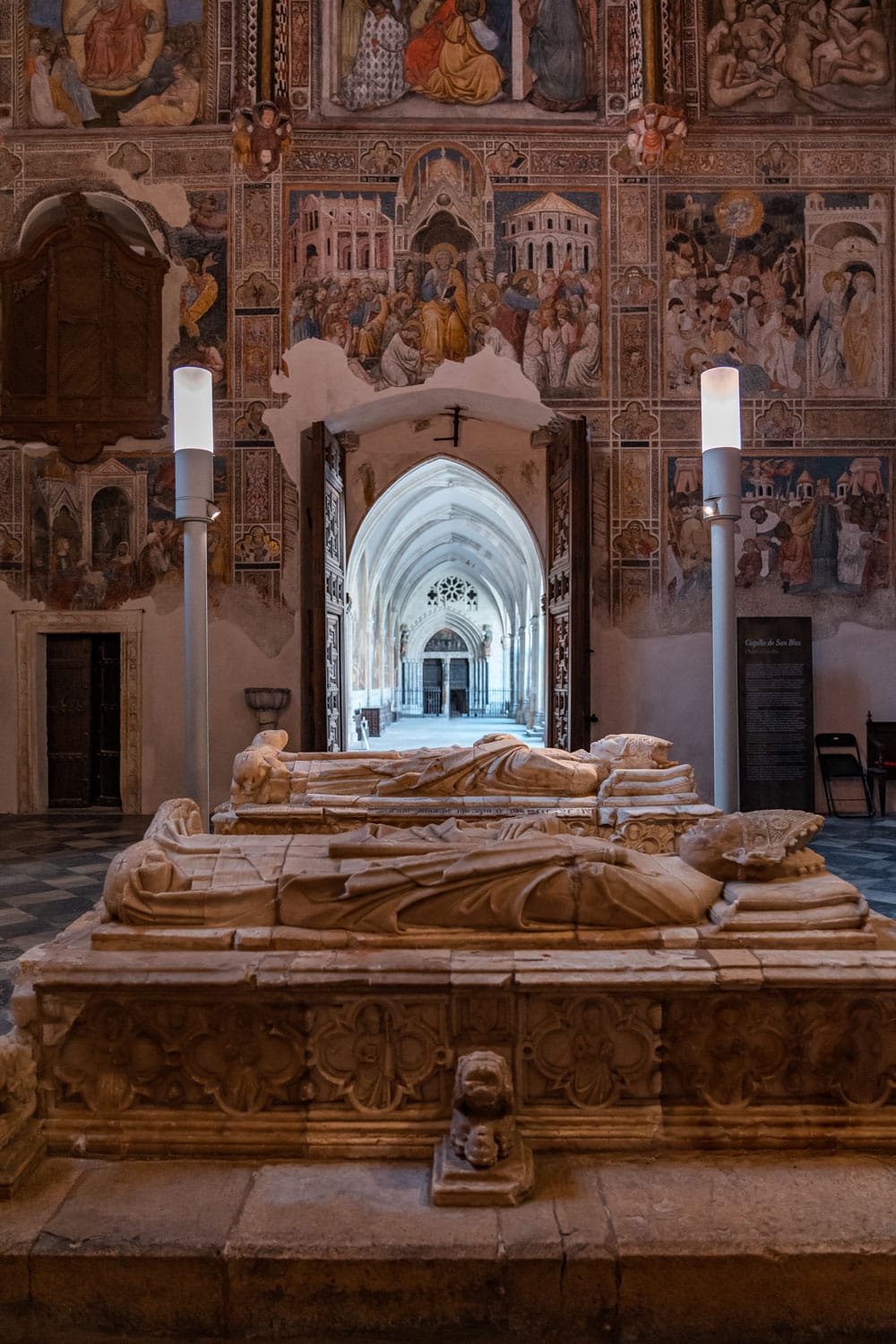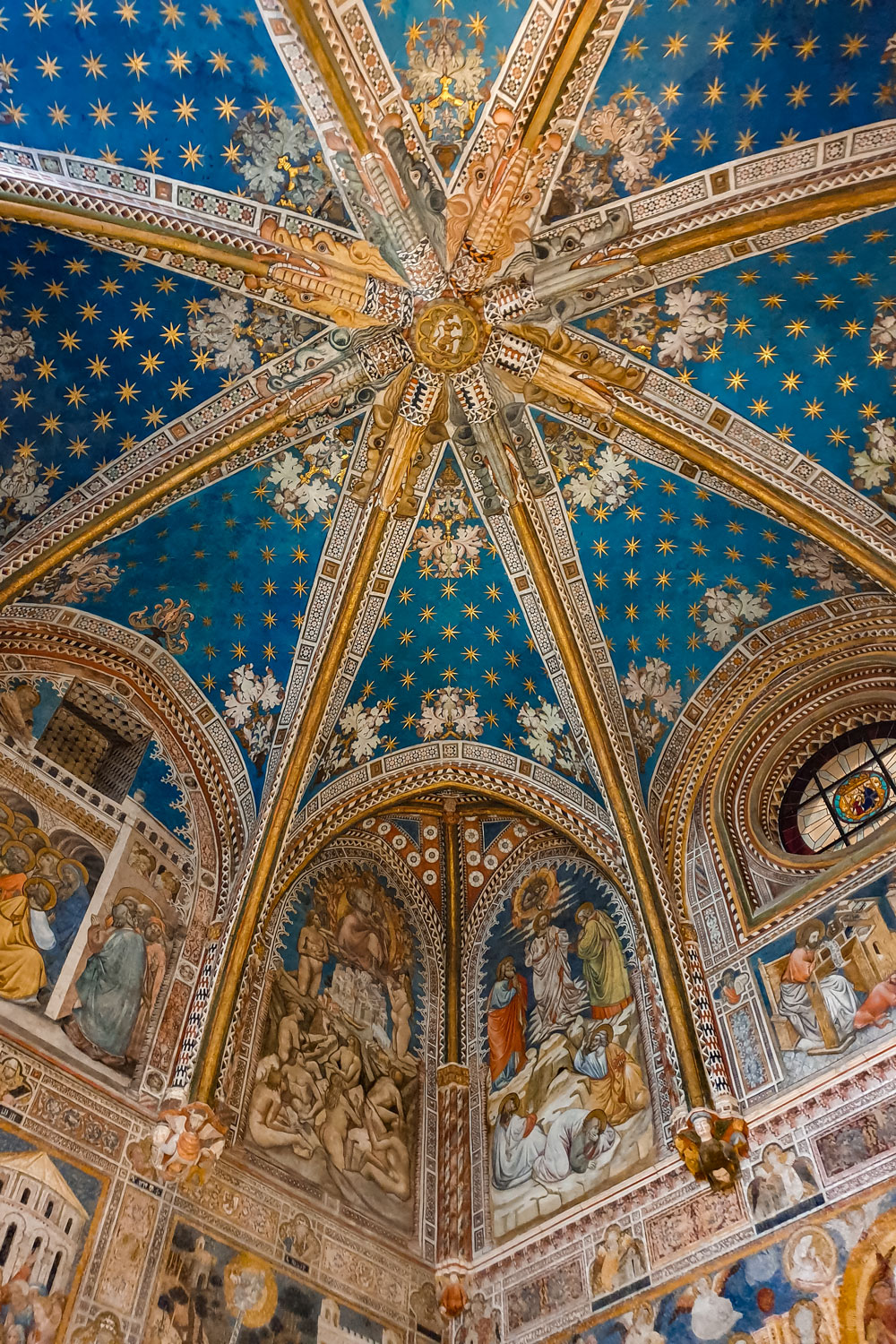 Is it a guided visit?
No. You will receive an audioguide.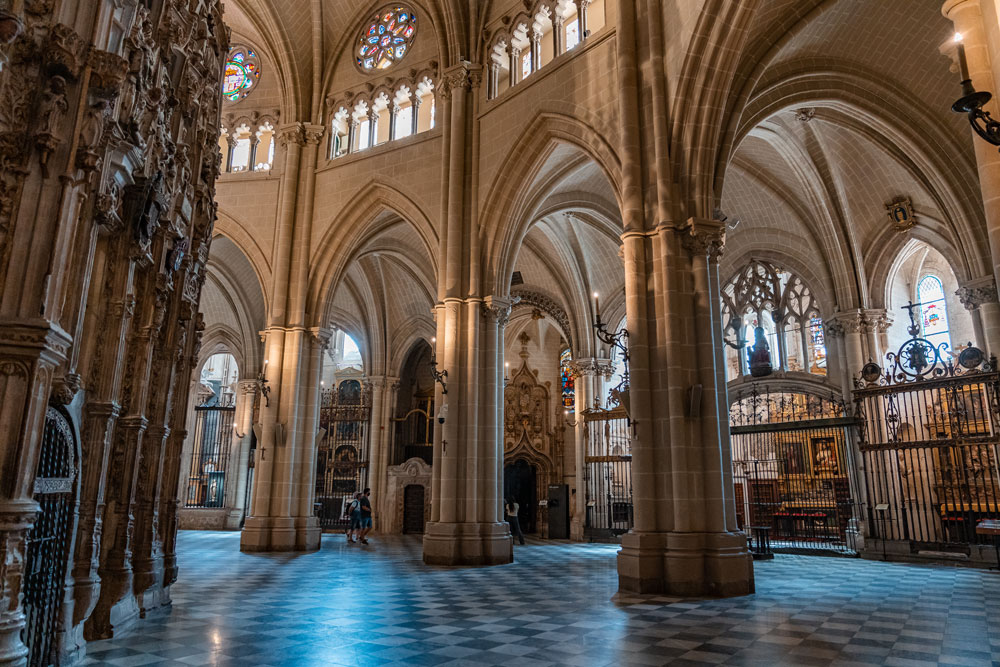 Travel pro tip:
Right opposite the visitor's entrance to Toledo Cathedral, there will more likely be 2 queues. The queue to the left is for the tickets, the queue to your right is for the audioguides.
To get the audioguides you need to leave either your ID or a 50 euro note as a deposit. Headphones are extra 0.50 cents. Tip: Come prepared and use your own headphones to save money!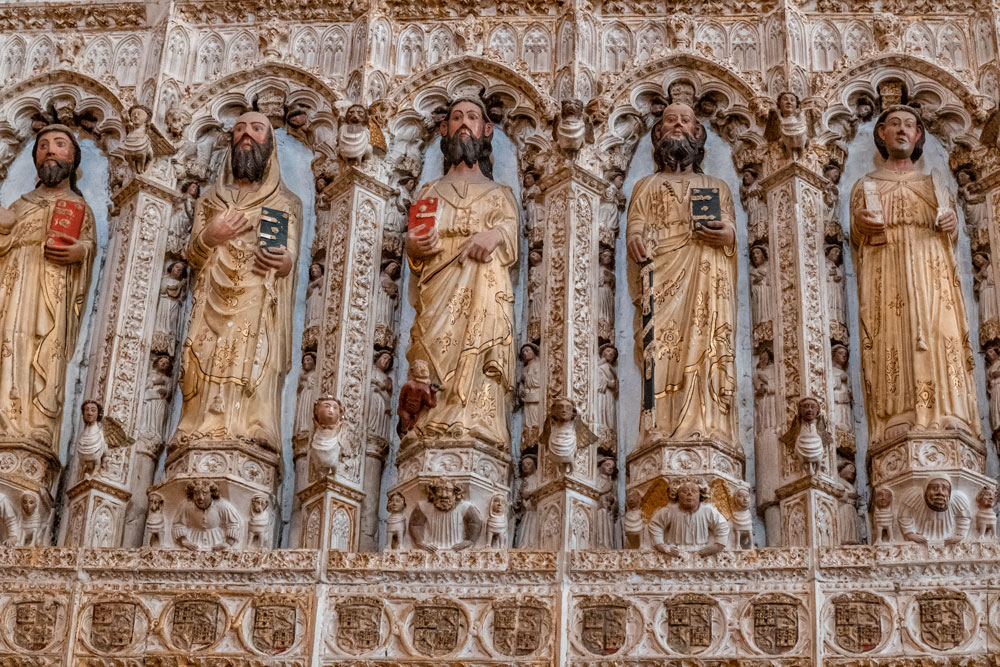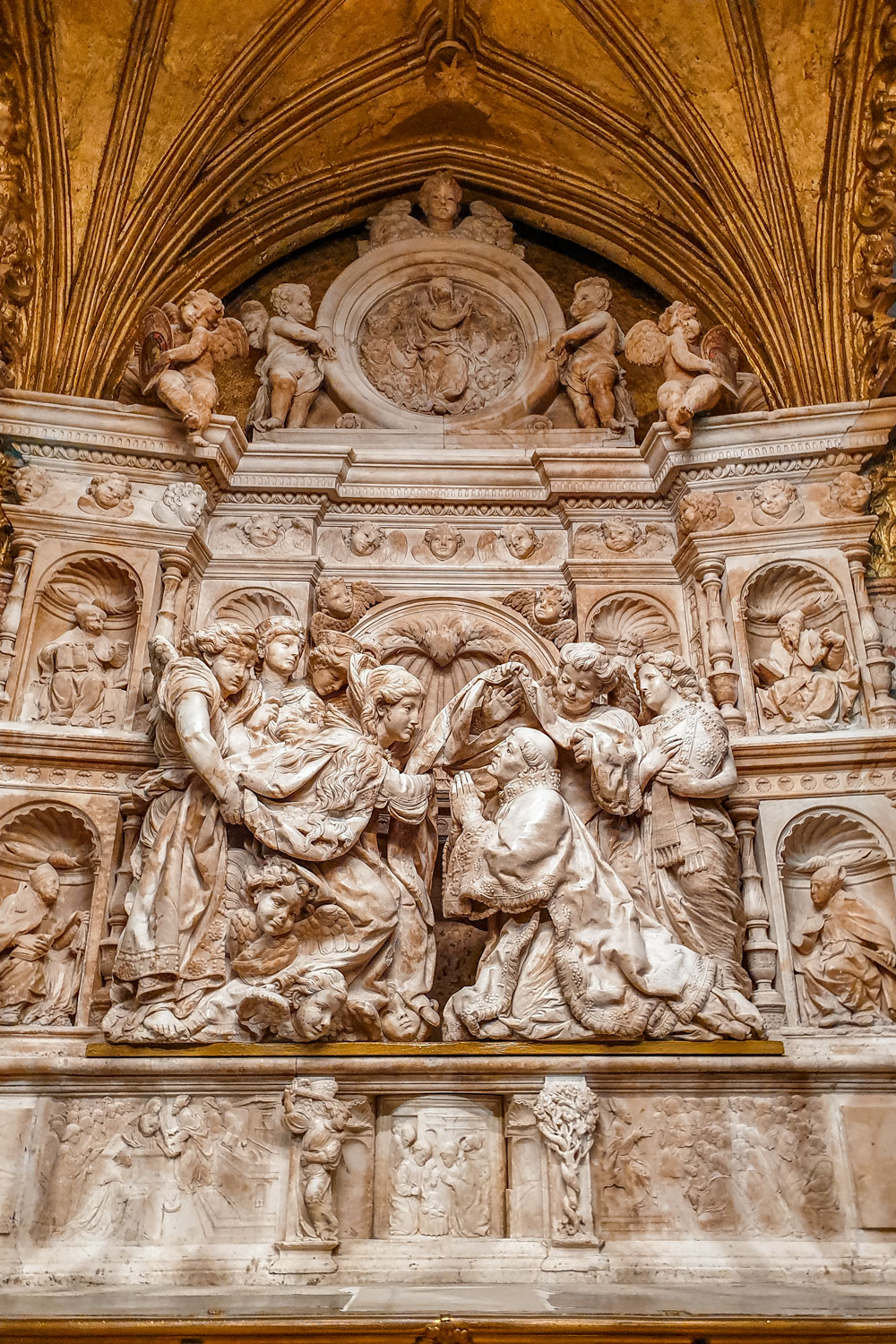 Toledo Cathedral opening hours
For the most up-to-date information, check the cathedral website. I have noticed that the hours have been changing quite often.
In general, the visits during weekdays start at 10 am. However, the cathedral seems to be closed after 2:30 pm Monday to Thursday. Fridays and Saturdays it is open also in the evening from 4:30 pm. On Sunday it is open from 2 pm – 6 pm.
These hours are more likely to be changed (depending on season or events) so double-check before you go!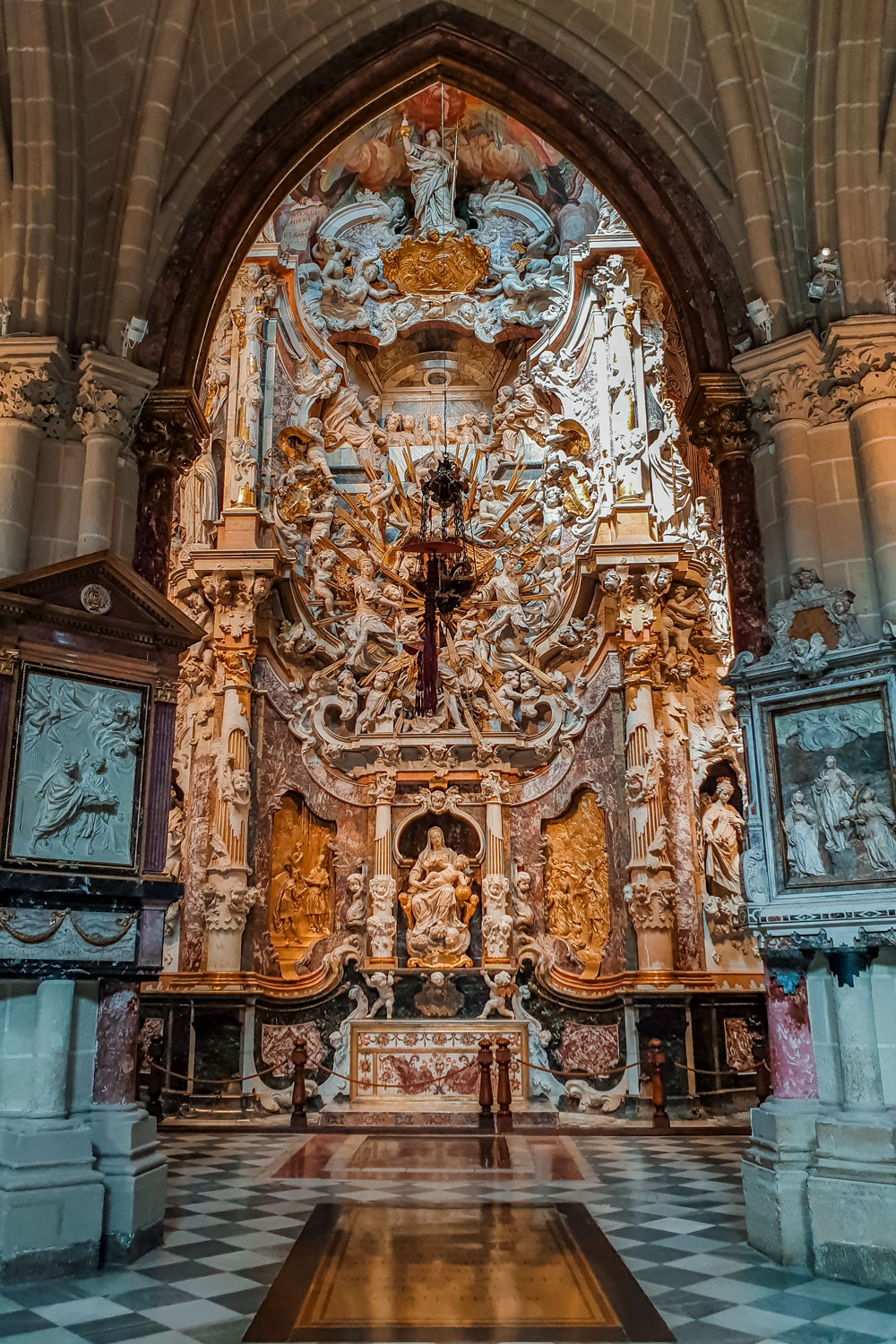 Our experience:
To express in words how beautiful the Toledo cathedral really is is not easy. Truthfully, one has to see it for themselves to fully appreciate it.
We did not take the audioguides but I wish we did. But, right after you get in, you might see free copies of the cathedral's magazine. It contains some interesting articles all related to Catedral Primada de Toledo so take one.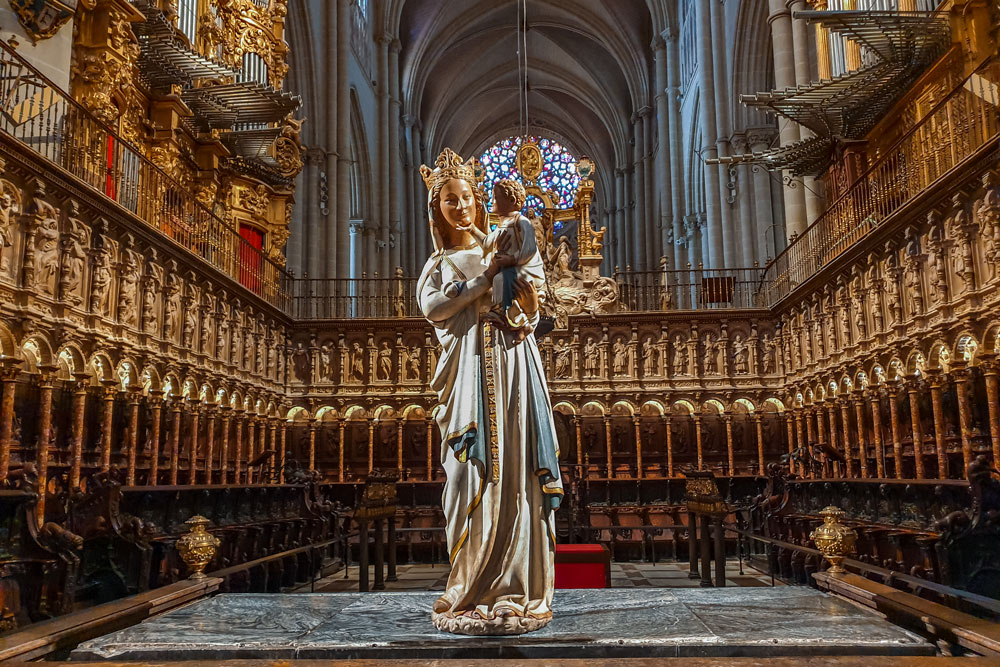 We did not have tickets for the tower as we were not offered such an option at the ticket office. For that reason, I can't say if the extra money is worth it. However, the 10 euro entrance fee, even though it is quite dear, was well worth it.
If you are planning your trip and still wondering what places to visit in Toledo in a day (or two), make sure to include this cathedral in your itinerary. You will be glad you did so!
Please, let us know if you found this travel guide to the Cathedral of Toledo useful and if you think we missed something, write it below in the comment section!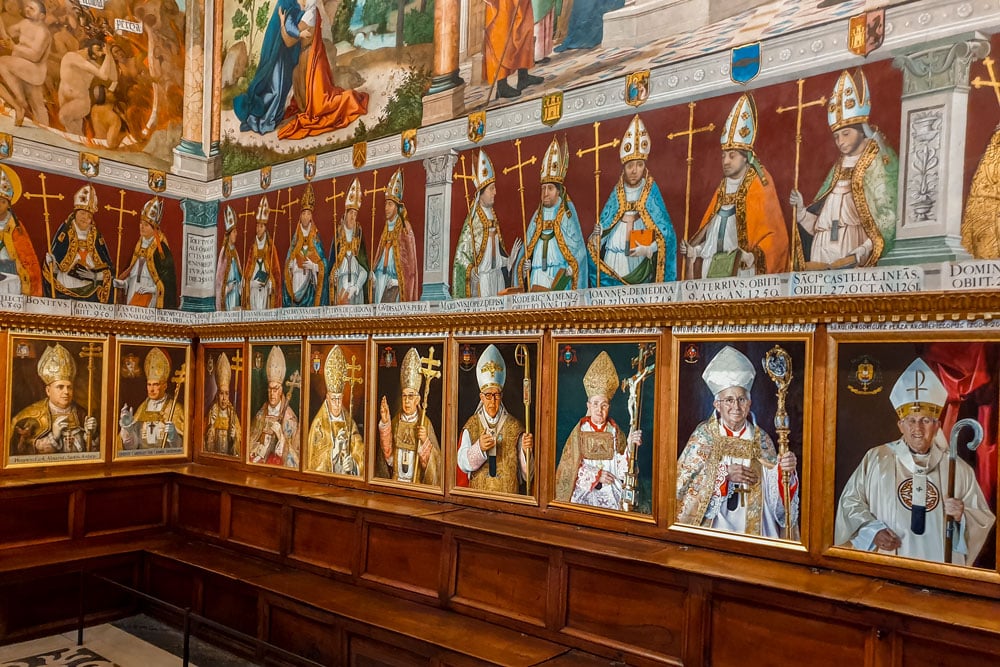 Note: All our travel guides are based on actual experience and are written by us. We include as much information as possible so that you can quickly find answers to your questions and more importantly so that your trip planning goes smoothly.
Safe Travels!
Julia & Siim