Whether you are planning a visit to Leon or not, here are a few reasons why you should consider adding this Spanish city to your list of must-visit places.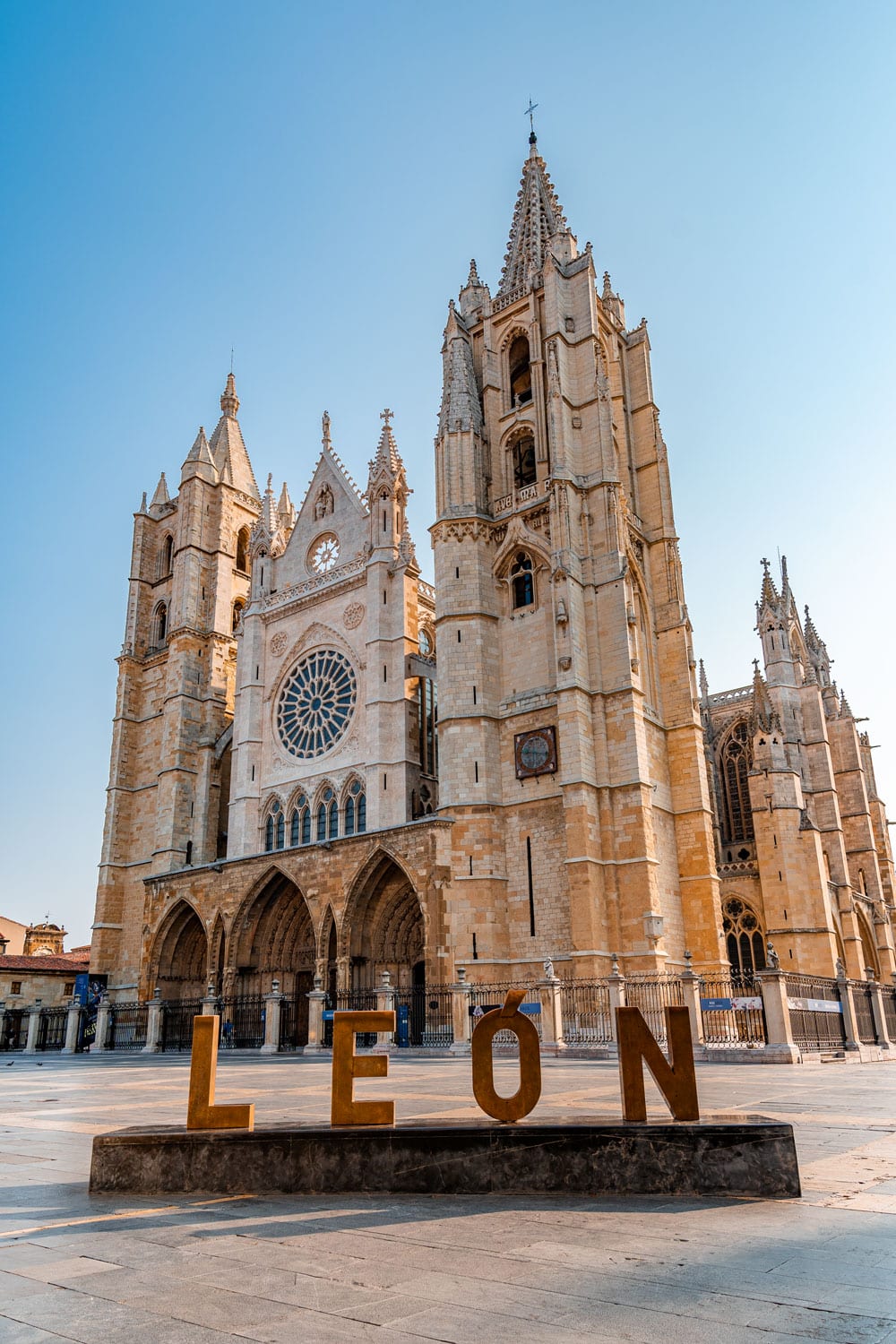 Located in the northwest of Spain, about 3.5 hours by car from Madrid (the capital of Spain), Bilbao (the capital of Basque country) as well as Santiago de Compostela (the final stop/destination for pilgrims walking or cycling one of the Camino de Santiago routes.
In fact, Leon is one of the places you would pass through if you chose the "Camino Frances" or The French Way).
Is Leon worth visiting?
Yes, it is. It has one of the most beautiful cathedrals in Spain and is a must-see place. If you have been to Toledo or Salamanca you know what I am talking about!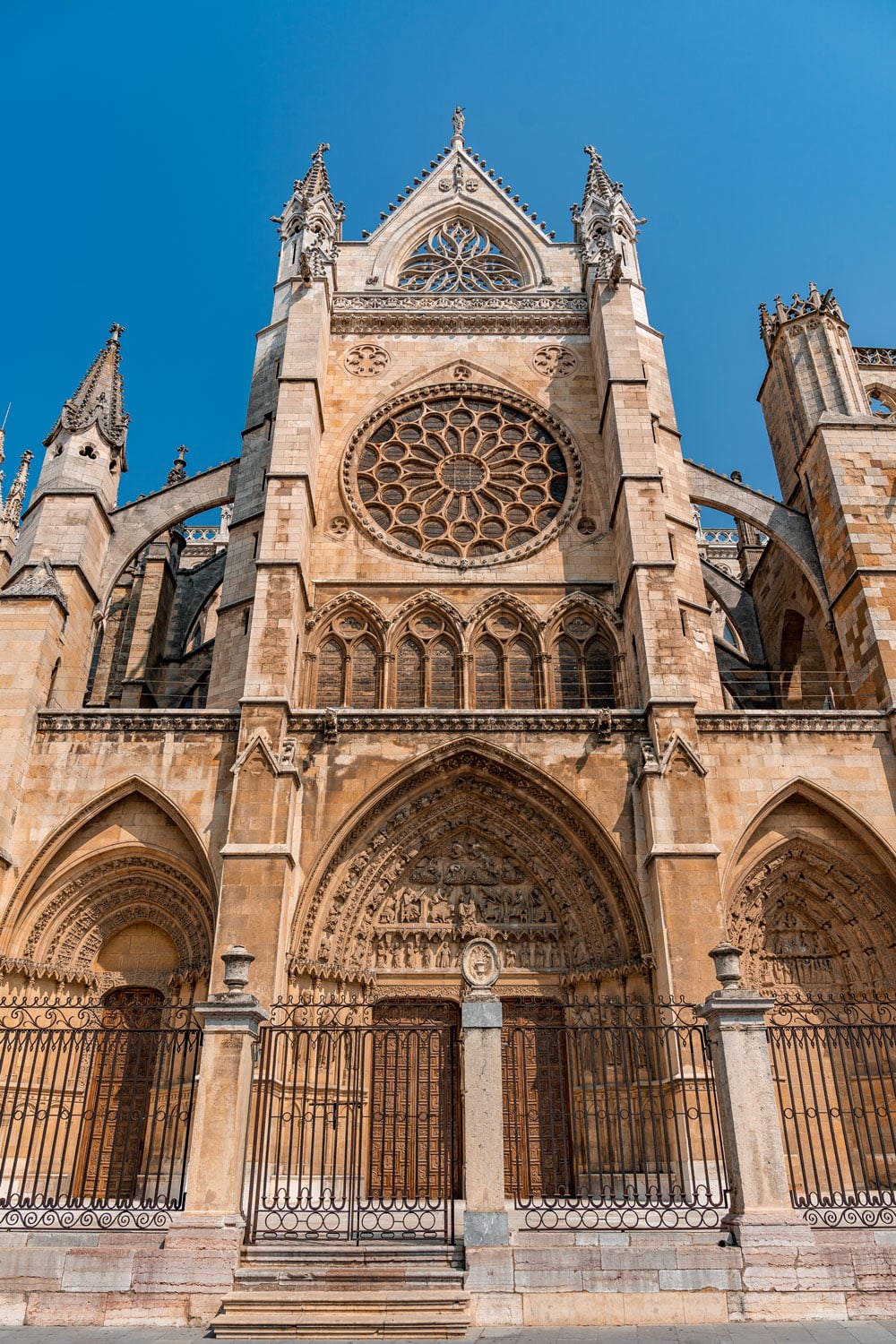 What to see in Leon?
Cathedral – a must-visit site when in Leon and well worth the admission fee!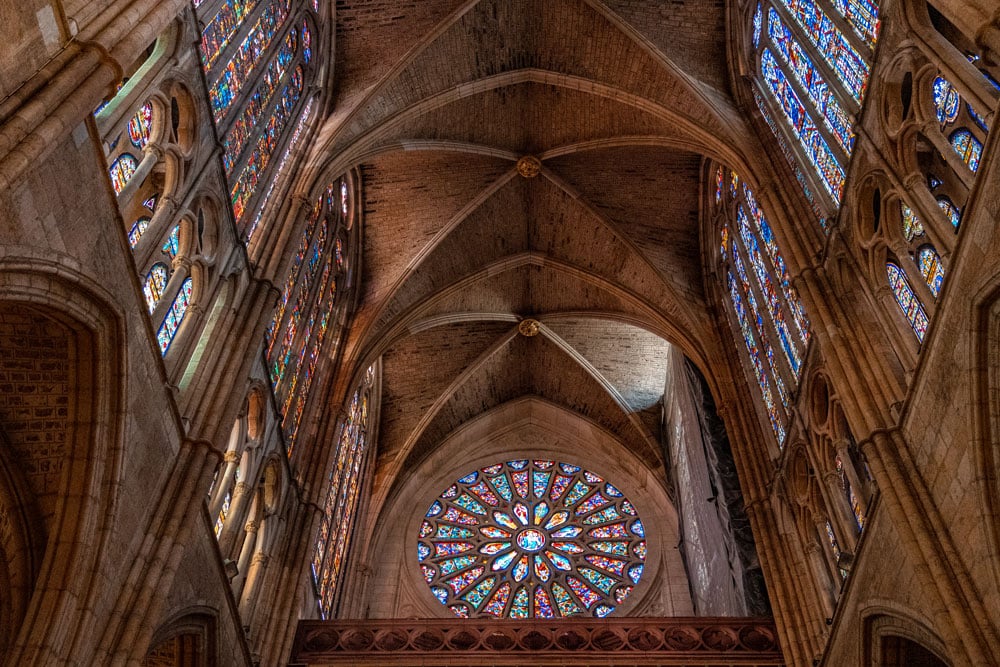 Cathedral Museum – tucked away, just behind the corner from the cathedral, perhaps not so visited but highly recommended! Large collection of religious ítems from statues, crosses, chalices, paintings…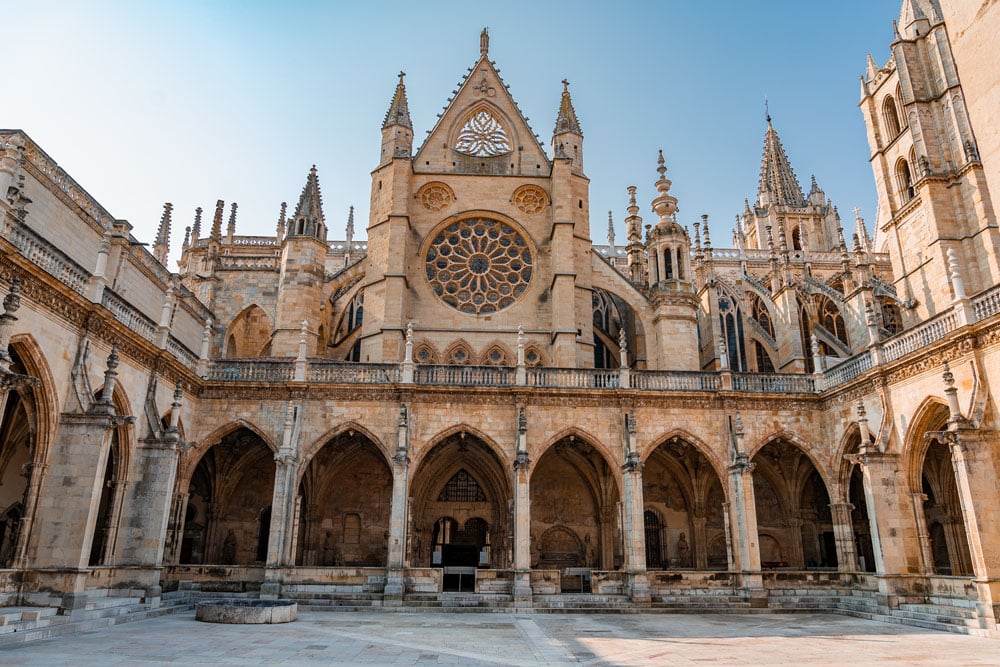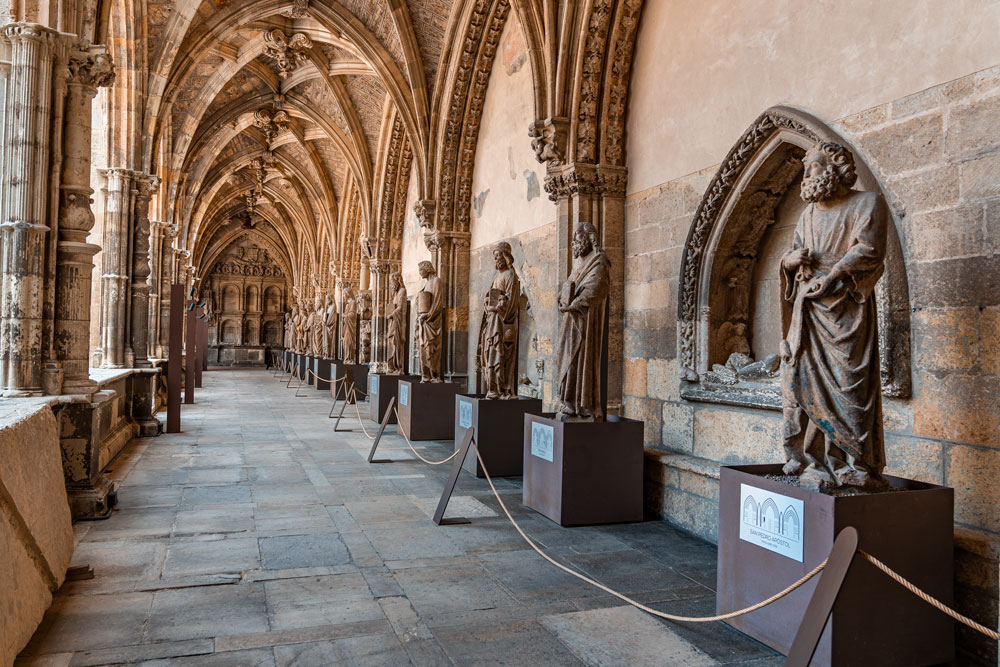 Convento de San Marco – a beautiful convent, situated near the river, about 13 minutes by walk from the Casa Botines.
Part of it is transformed into a hostel and another into a museum that you can visit!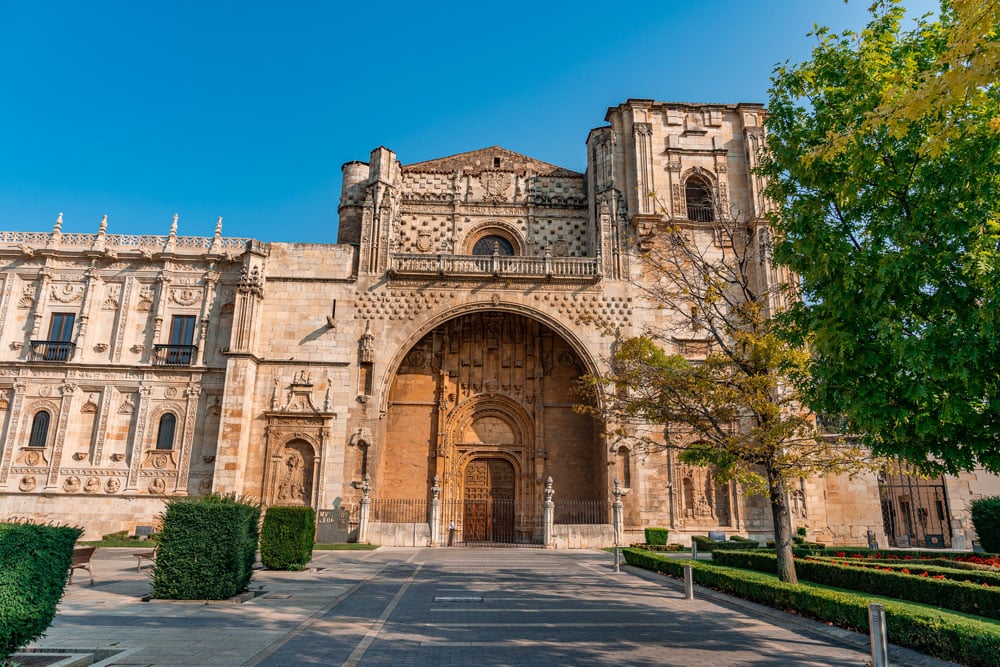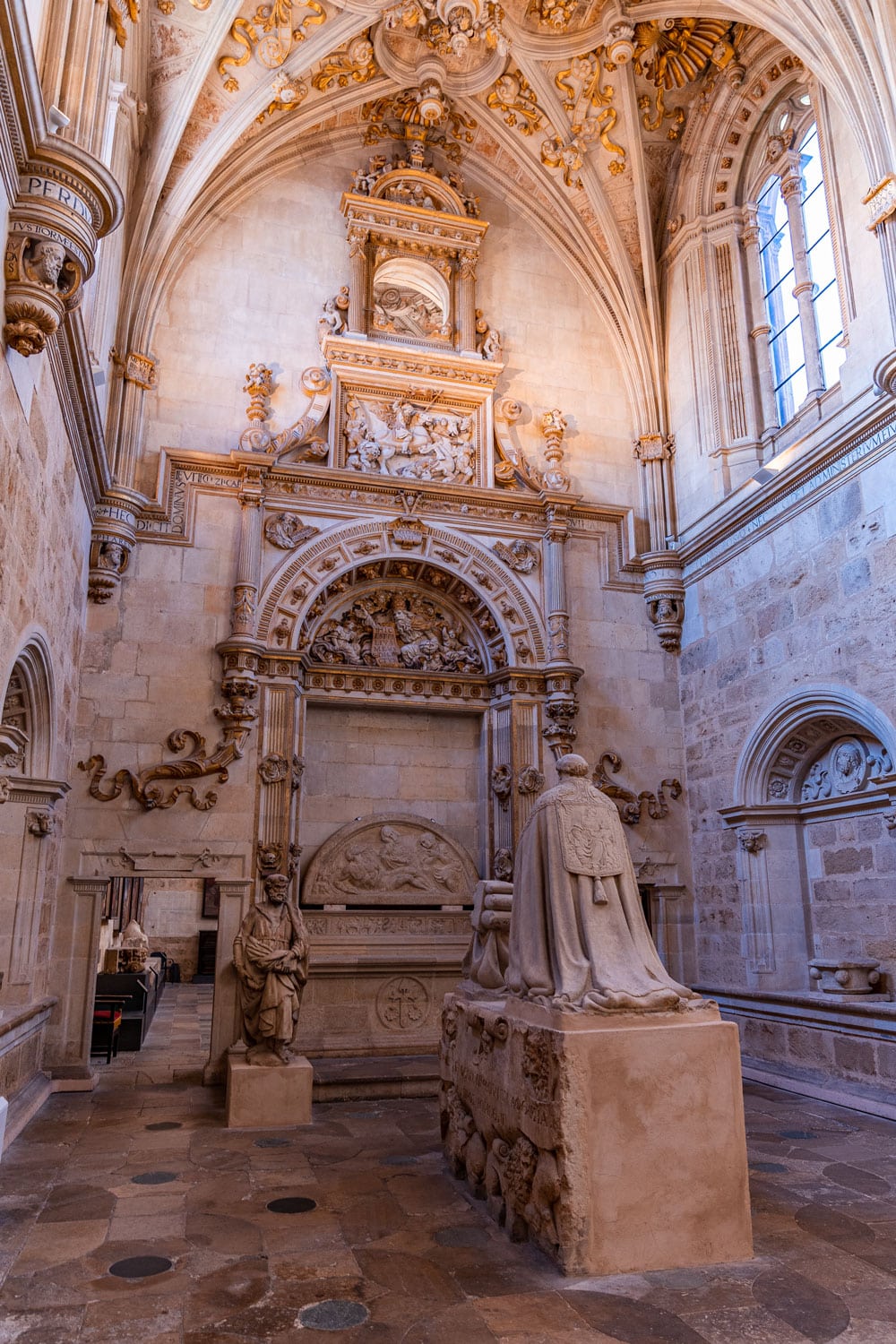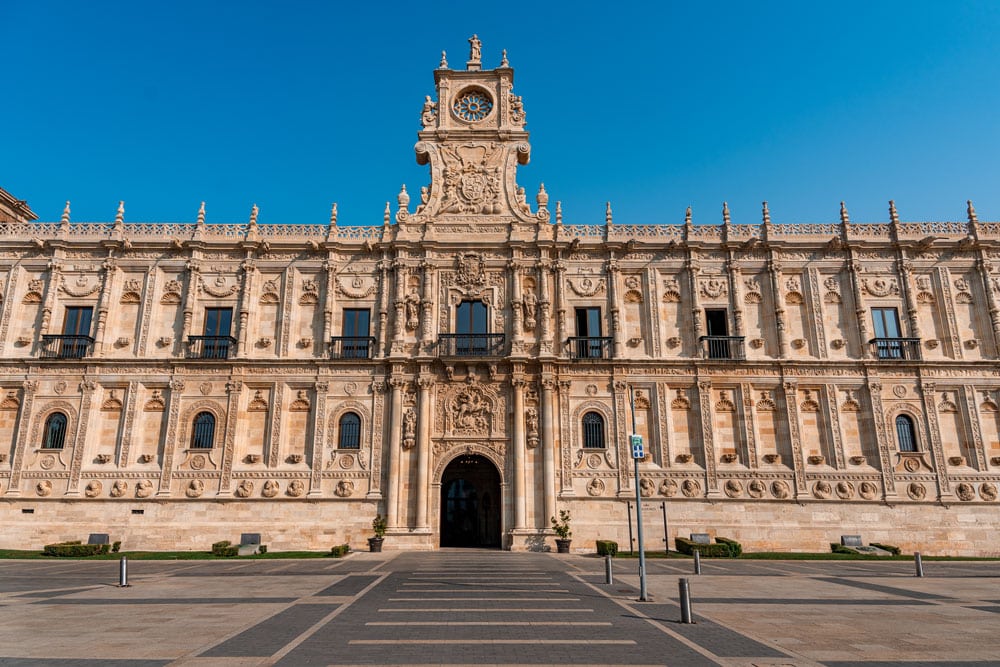 Casa Botines – once a textile factory, then a bank this building was designed by Gaudi, the famous architect of La Sagrada Familia in Barcelona. It now houses a museum.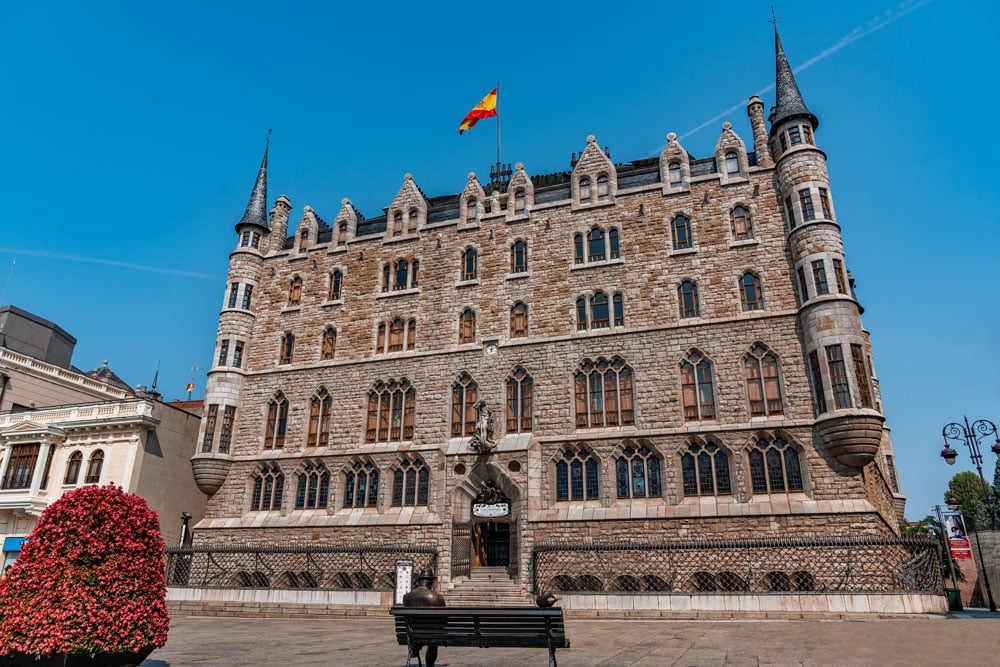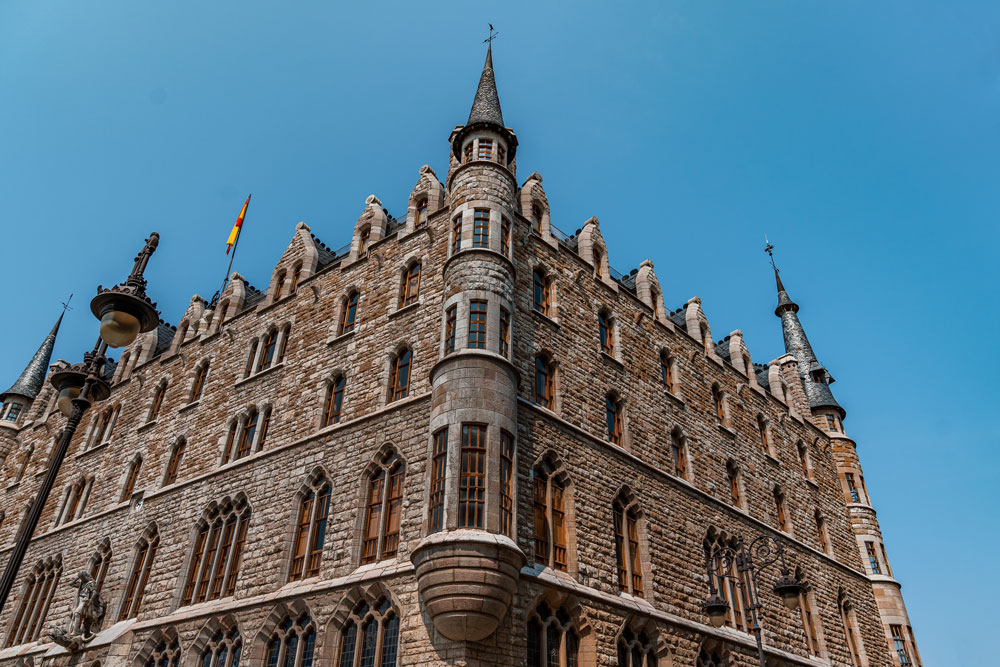 Plaza Mayor – The Main Square where the street market is held every week was once a place that served as a bullring, a place of executions as well as a place for festivities.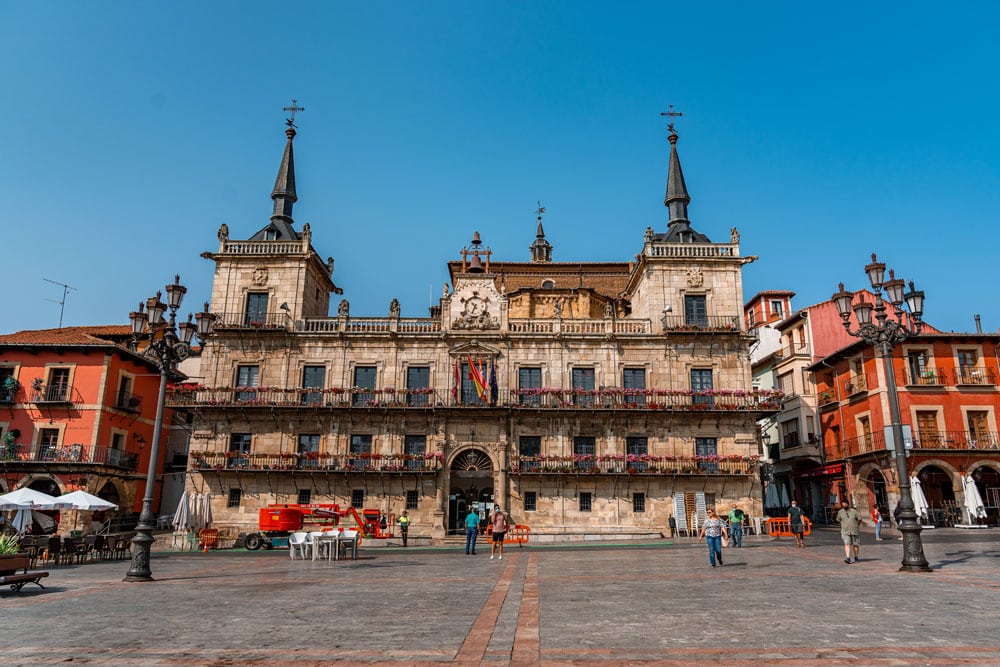 Palacio de Los Guzmanes – located near the Casa Botines it houses government offices now.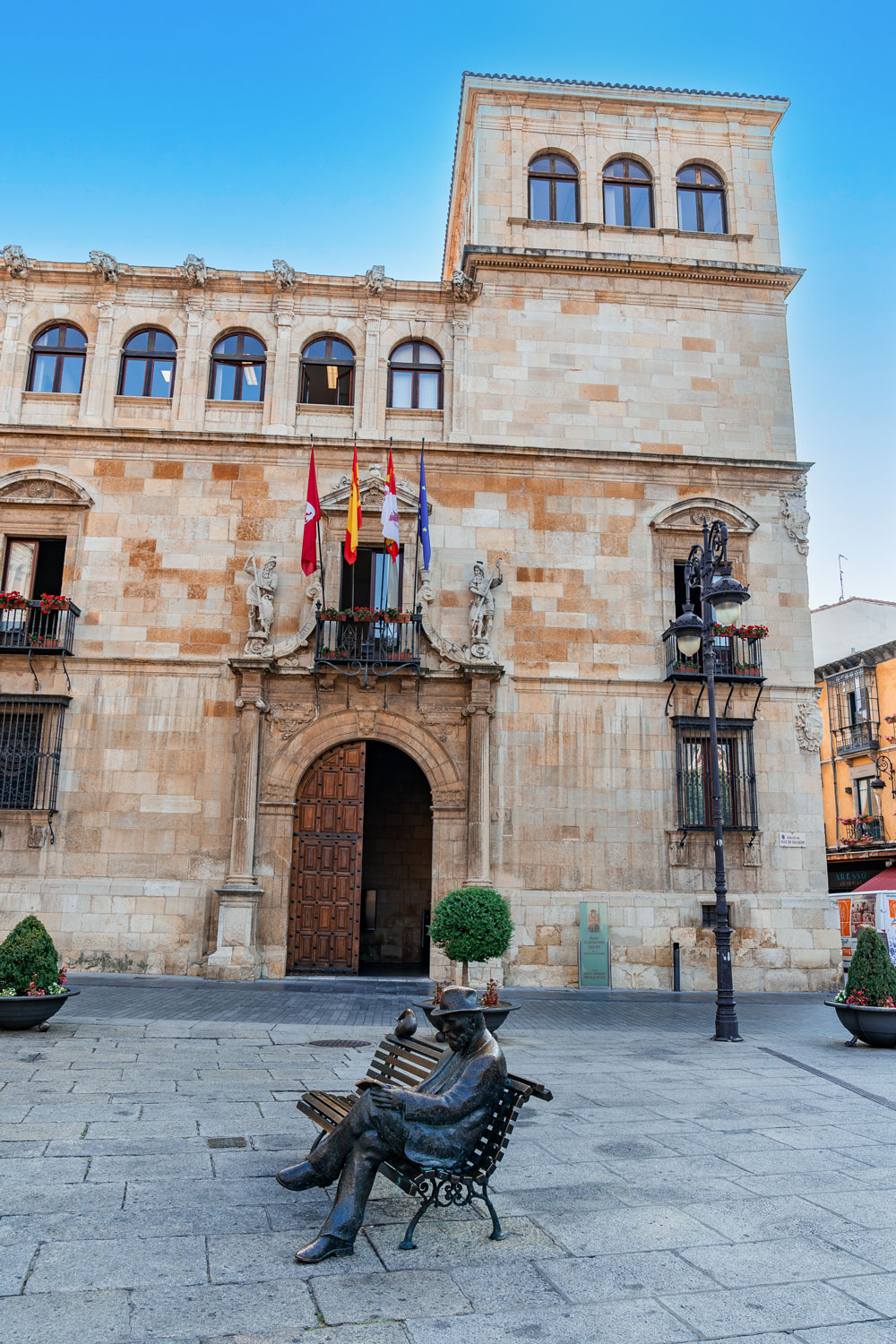 Basilica de San Isidoro – you can enter this church for free but if you walk around the corner you will get to the entrance to the museum where for a fee you can see the Romanesque frescoes as well as the burial tombs of Spanish kings.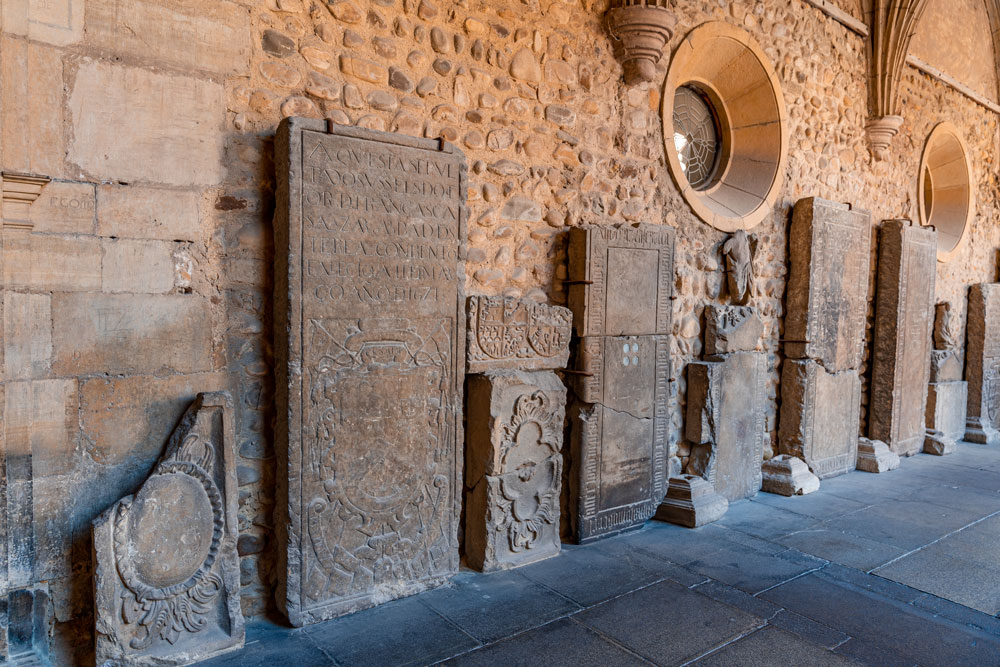 Medieval Walls – well-preserved walls around the old town center.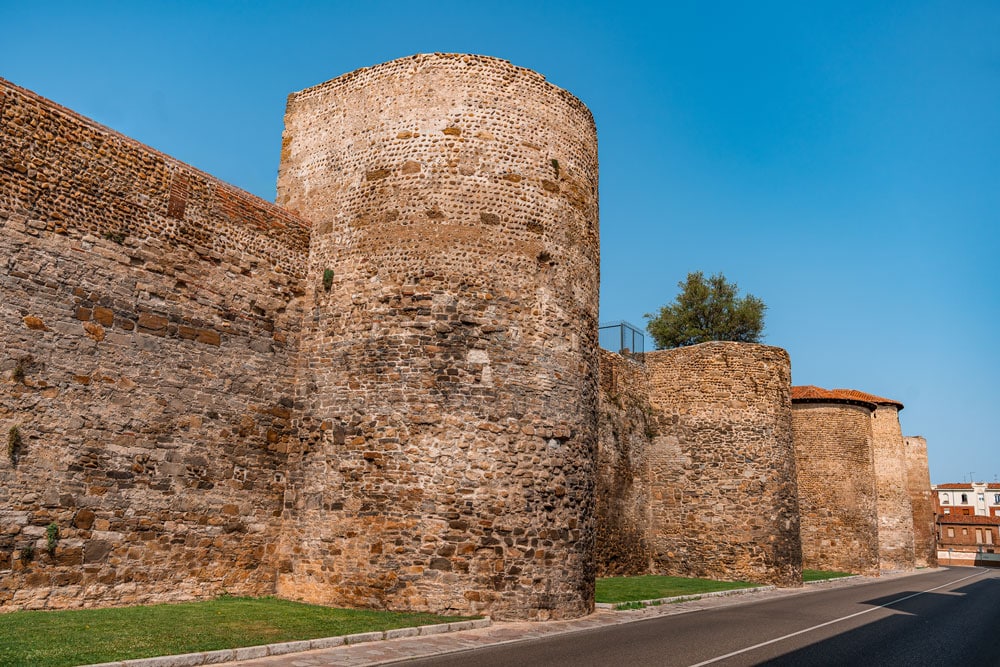 Can I visit Leon in a day?
Absolutely! A full day is plenty to see this city. However, you need to plan ahead to be able to get the most out of it.
Is there a tourist office?
Yes. You will find it at Plaza Regla, in one of the houses opposite Leon Cathedral.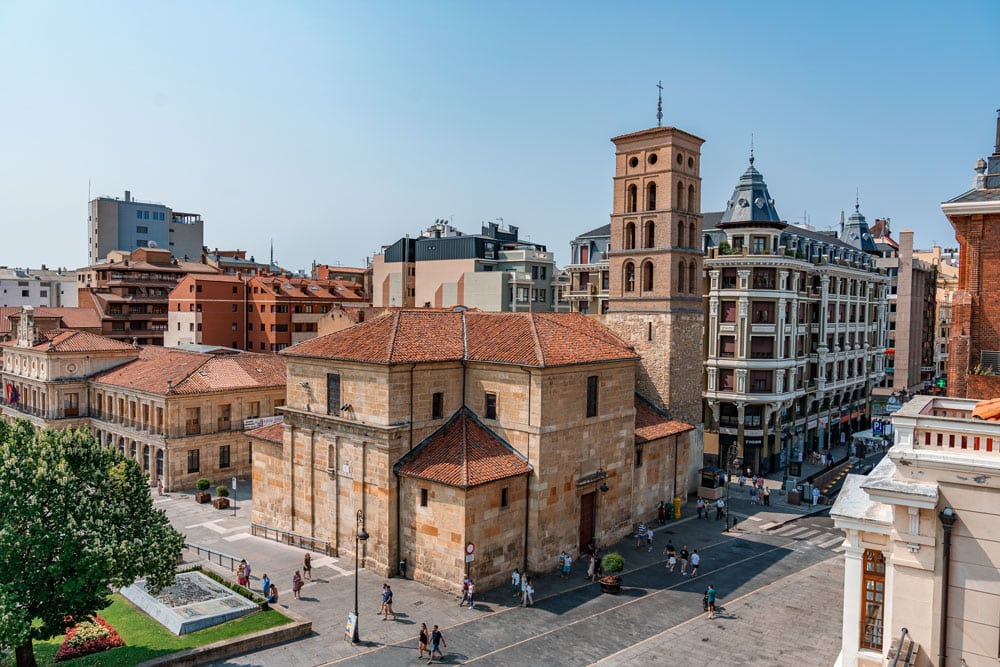 How to get there?
There is a direct train from Madrid to Leon. The prices vary so always check on the Renfe website to see if the price is doable for you. The travel time is a little over 2 hours so this might be an option for you if staying in Spain's capital and looking for day trips.
However, there are many other places to see from Madrid that are closer, if interested. I have a few separate blog posts about them as well.
You might also like to know that it is a 16-minute walk from Leon train station to Leon Cathedral.
There are no trains from Bilbao though.
If you rent a car, then you can plan a road trip in Spain and visit other cities like Salamanca, Avila, or Segovia, all relatively close to Madrid.
Where can I park my car?
Some of the paid parking garages are Colon (open 24 hours), Santo Domingo, Renueva, Ordono II, and San Pedro (close to the Cathedral).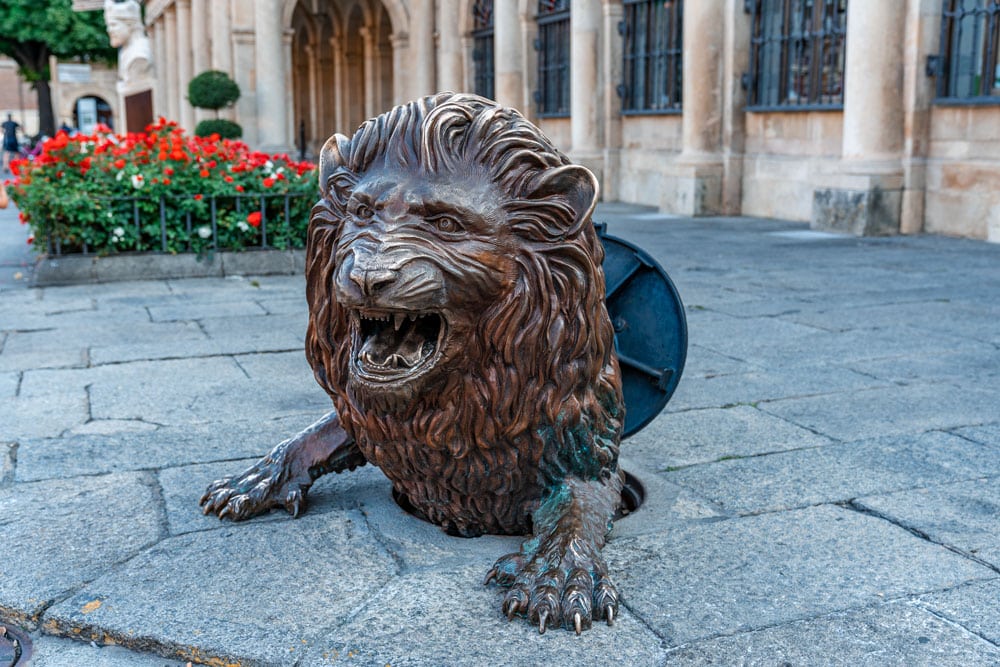 Things to know before you go
Most of the sites are closed on Mondays!
Spaniards still observe siesta (afternoon break) which means many monuments are also closed between 2-4 pm and not only those. Restaurants and souvenir shops or other businesses like to take this long break too.
The Leon Cathedral opening times vary from day to day so make sure to check their official website before you go as it would be a shame to miss it!
Weekends in summer are extra busy.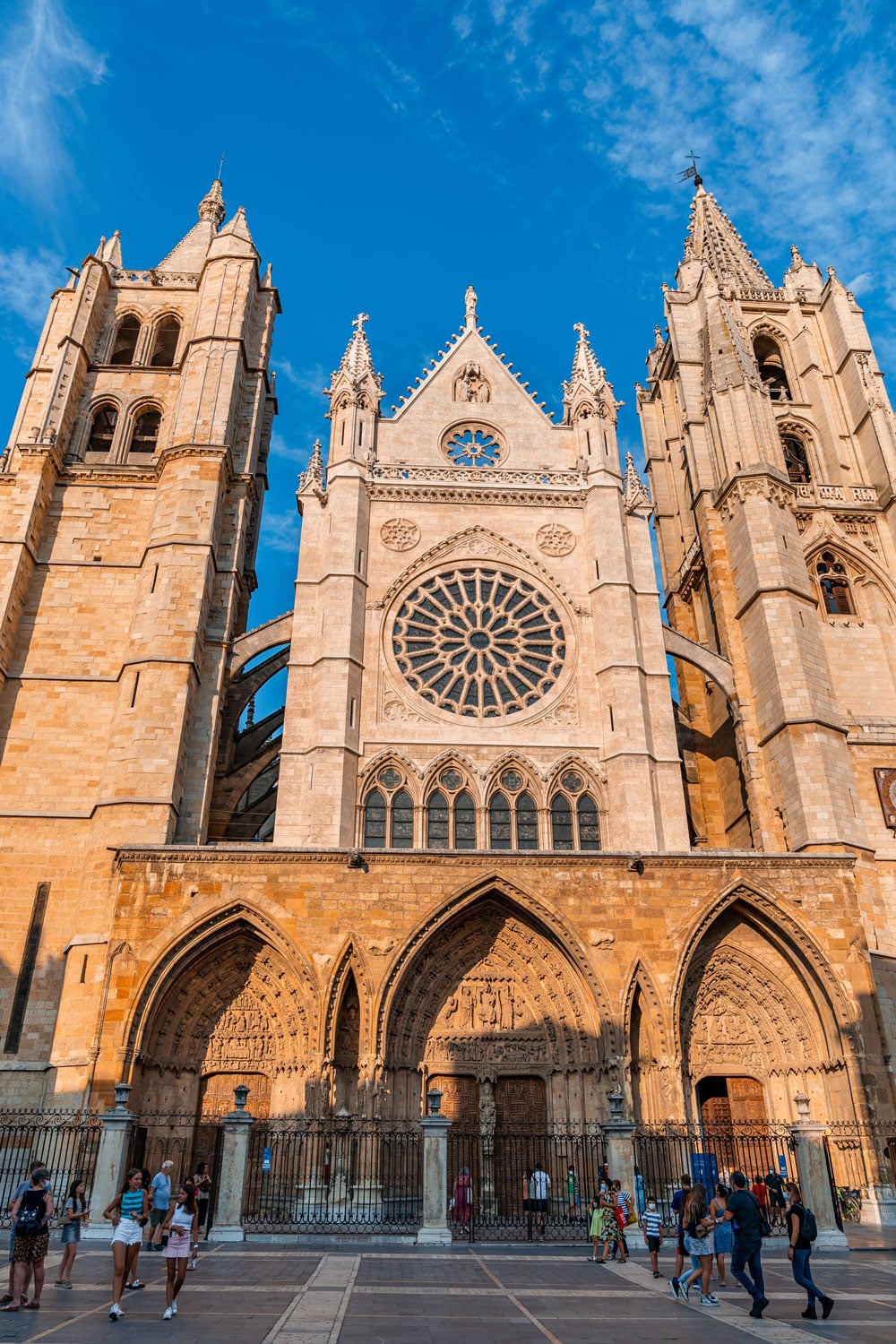 That is all for now. I hope this travel guide to Leon gave you the information you were after.
If not, please, do let me know what it was you were looking for and did not find here.
Safe travels!