So you bought tickets to Tallinn, the capital of Estonia, and looking for places to visit? This list of things to see in Tallinn will help you plan your trip smoothly.
Choose what you like to see in this Baltic capital and plan accordingly.
What to see in Tallinn?
Raekoja Plats – The Town Hall Square is the heart of the city and it is one of the places you cannot miss. The dominant of the square is the medieval Town Hall building which is surrounded by well-preserved houses that serve now mostly as restaurants, cafes, and souvenir shops.
At house number 11 you will find a pharmacy that has been there running continuously since the 15th century. If you have time, climb up the Town Hall Tower for the views of Tallinn or have a medieval "meal" at the Draakon III tavern, right next to the tower entrance.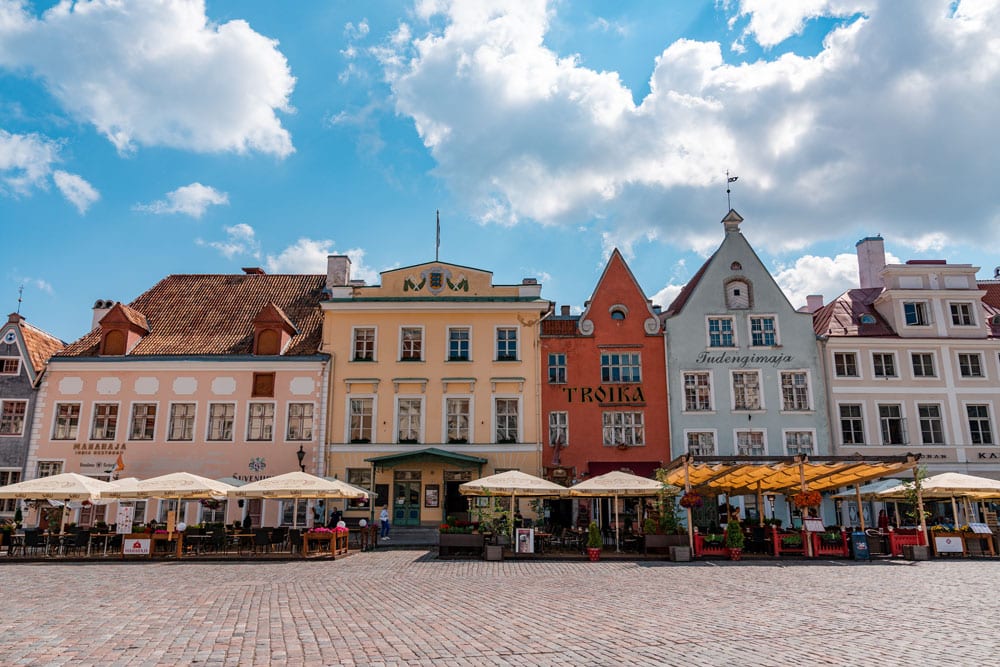 Olde Hansa Restaurant – Stunning building from the outside, this place does not only offer photo opportunities and good food but it also gives you a unique opportunity to experience medieval meals cooked according to 700-year-old recipes. Inside, you will find waitresses dressed in medieval costumes, wooden decor and tables lit by candlelight only.
Another magical place. In front of the restaurants, you will come across a wooden cart selling spiced almonds, a delicious sweet treat, and a must-try when around.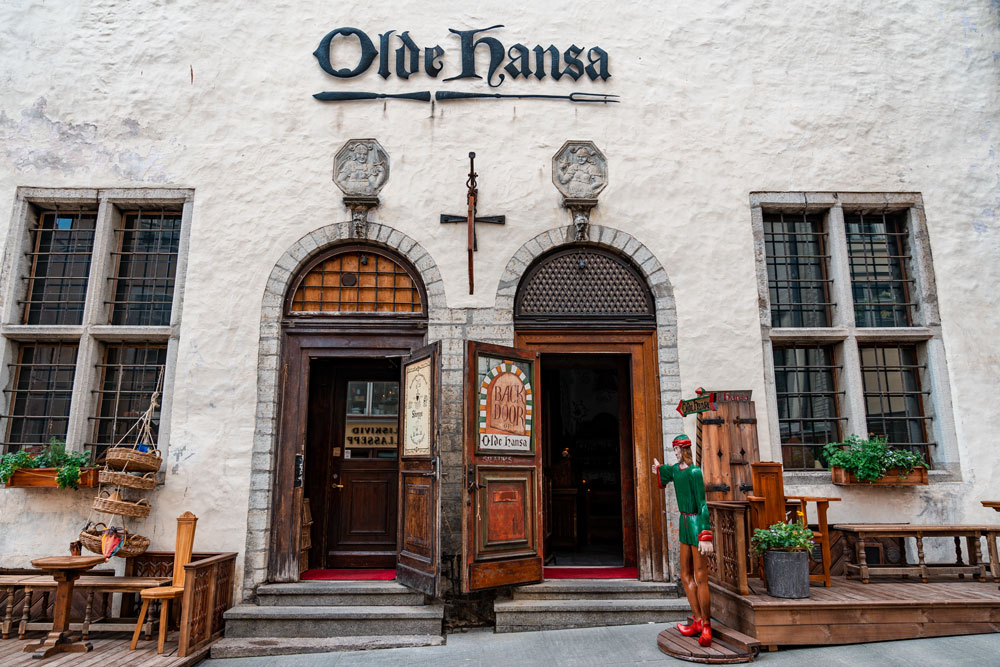 Pikk Street with Fat Margaret Tower – A quaint street, only a minute's walk from Tallinn Town Hall Square is full of beautiful buildings. Here, you will also find my favorite souvenir shop called "Eesti Esindus" selling all kinds of handmade products.
Right next to it, you will find the Great Guild Hall Museum. Walking up the street, you will notice Kohvik Maiasmokk – the oldest cafe in Estonia serving great coffee, pastries, and marzipan.
There is also a KGB museum a bit farther down this street. You will know that you reached the end of this street when you see the "Fat Margaret" Tower, which now houses Maritime Museum.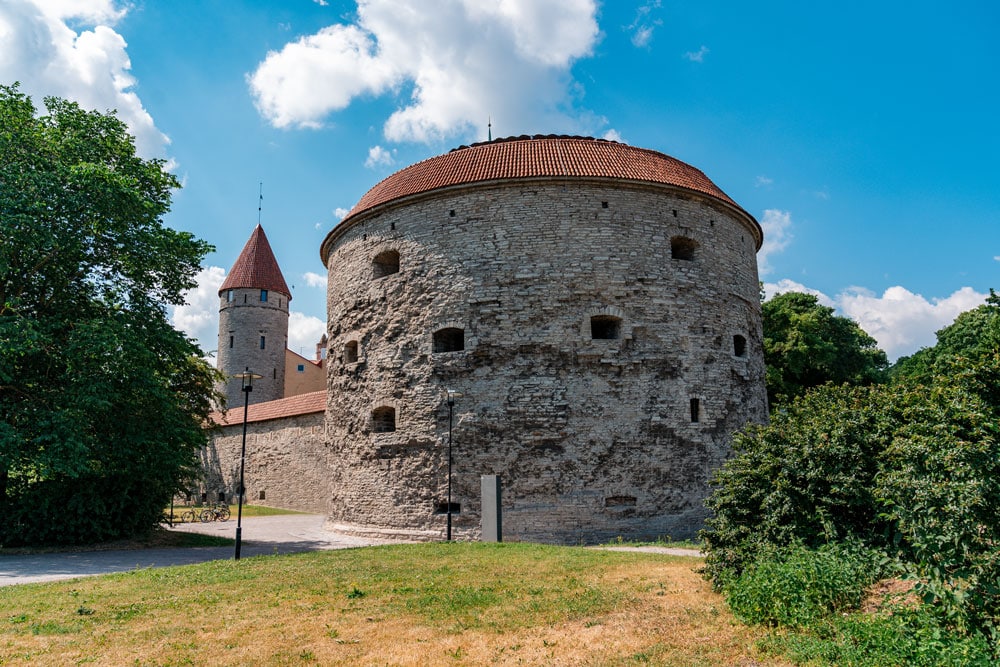 The Views – Toompea Hill has 3 platforms with the best views of Tallinn. They are all within walking distance from each other and only a short stroll from the Raekoja Plats.
Another option is to pay a fee and climb up the St Olav's Church (Oleviste Kogudus) tower or the Town Hall Tower.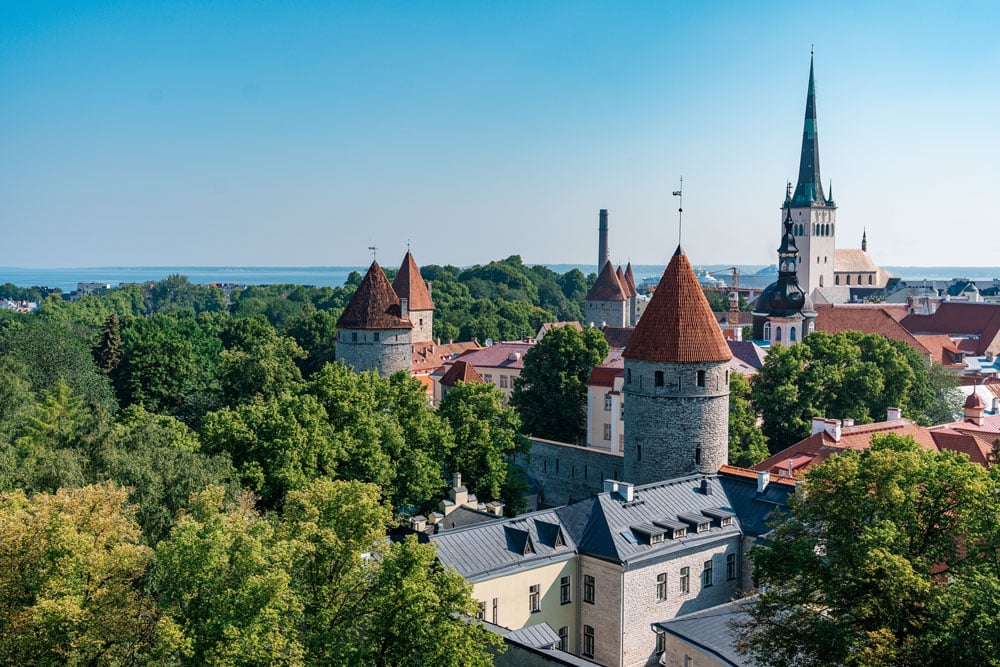 Kadriorg Park – a little bit farther from Tallinn Old Town, but still a walkable distance is a beautiful park with several art museums, one of them is part of the Kadriorg Palace, a beautiful baroque building that Peter the Great had built for his wife Catherine at the beginning of 18th Century.
The park itself is well kept with various flowers and water features and it is nice just to walk around even if not interested in art.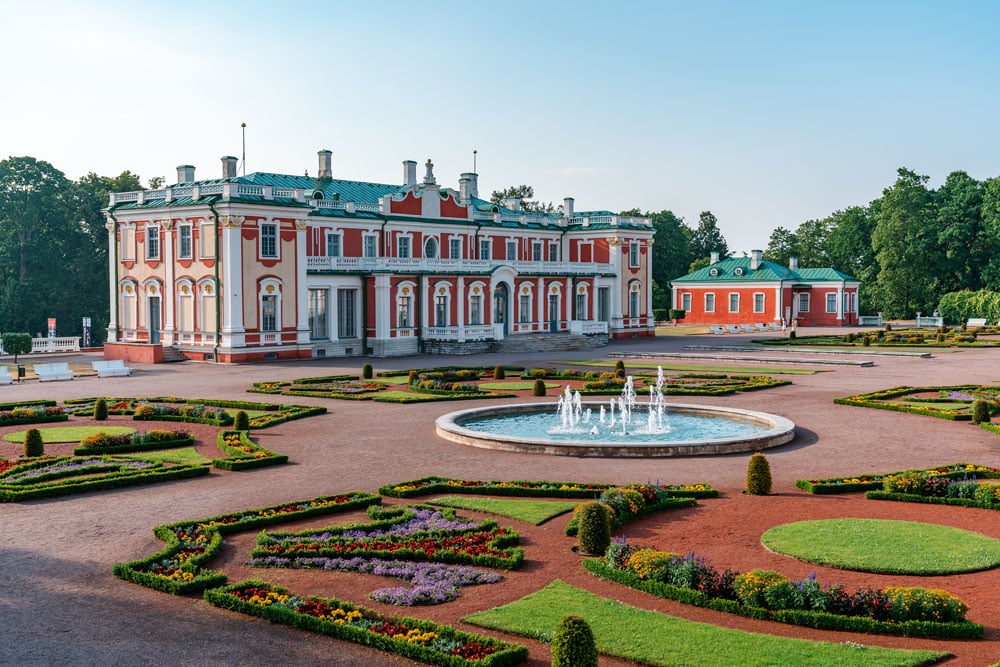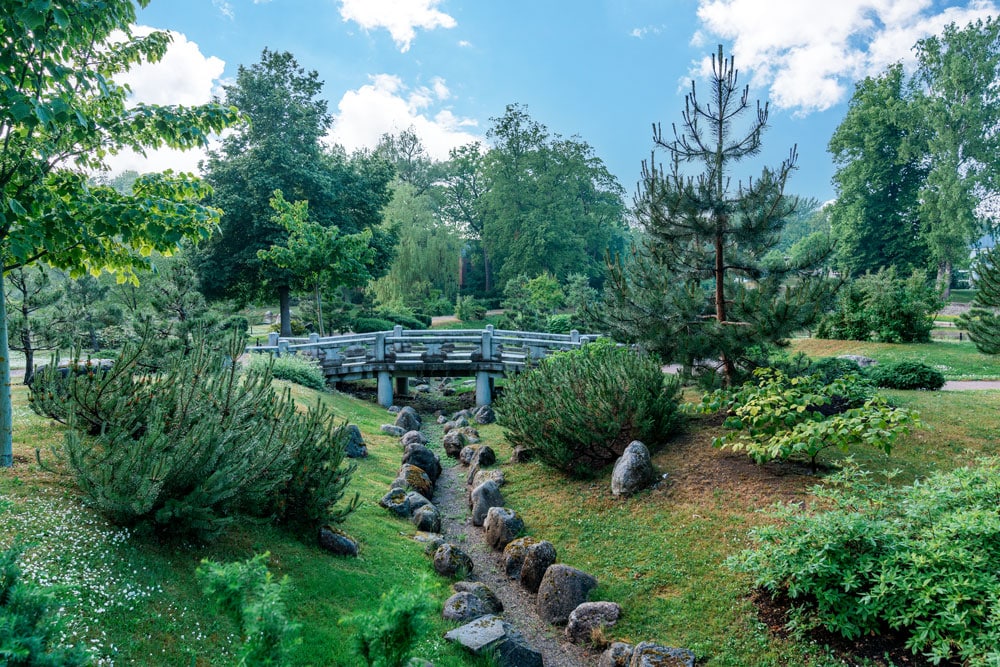 Museums – If you are interested in learning about Estonian history, I highly recommend the Estonian Open Air Museum where you can walk for hours admiring the architecture, furniture, and tools of people that lived that way hundreds of years ago.
Or have a look in the Great Guild Hall Museum. It's smaller and perfect for quick exploring. Art lovers might like to visit Kumu Art Museum or Kadriorg Palace. A Maritime Museum and Seaplane Harbor are fun places to wander around with kids.
Tip: This post: 5 best museums in Tallinn contains more information as well as useful tips if needed help deciding!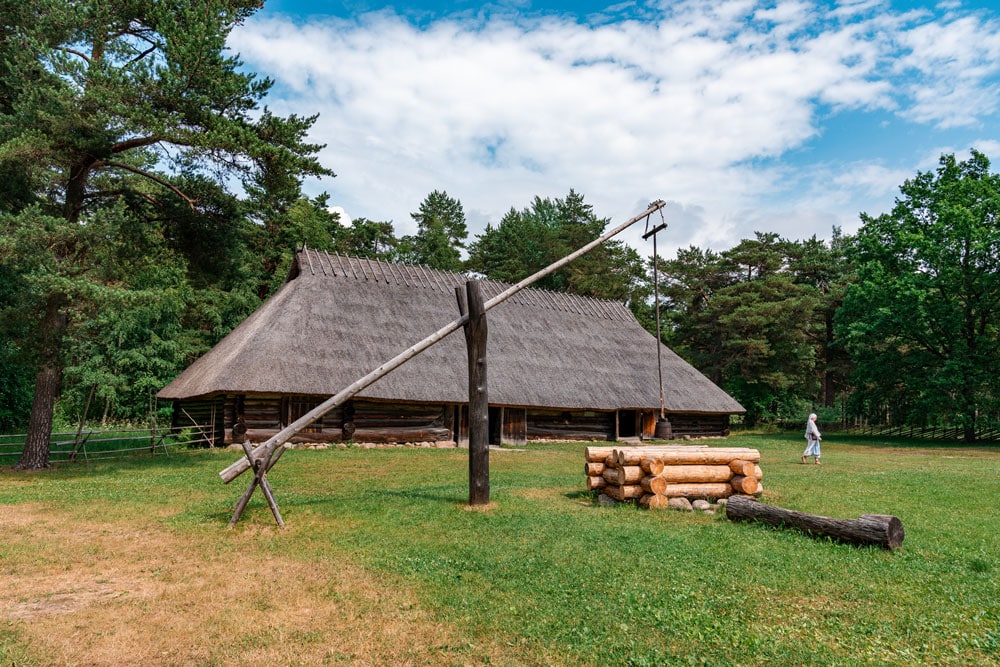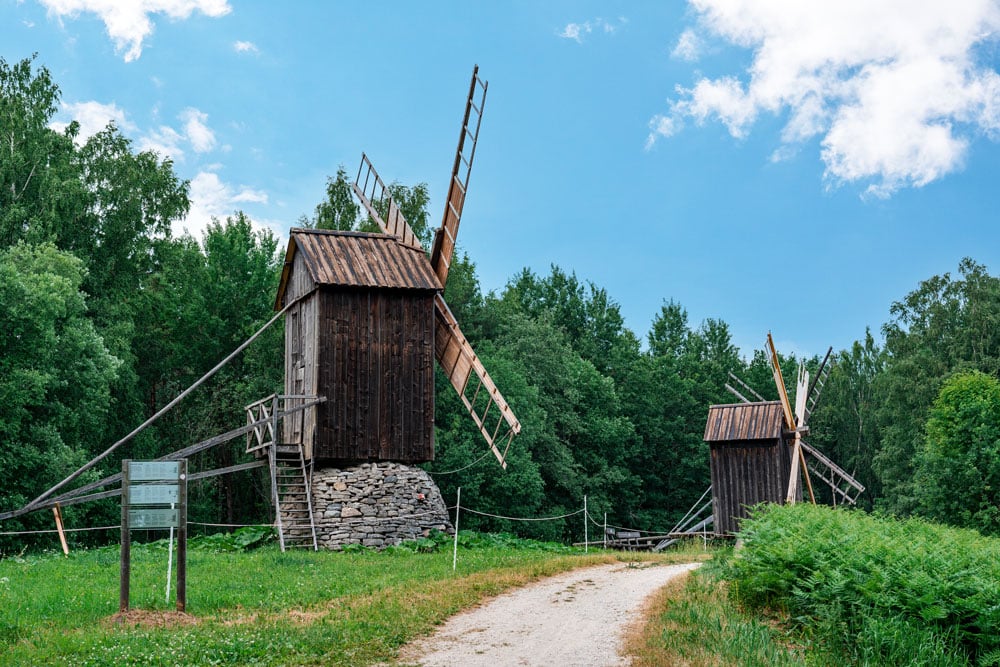 The Viru Gate (Viru Väravad) – This 14th-century gate was once part of the town's defense system. It is definitely one of Tallinn's landmarks easily found on every other postcard, fridge magnet, or painting.
Once you pass this east entrance to the Old Town, simply walk straight and the Viru Street will bring you to the main square.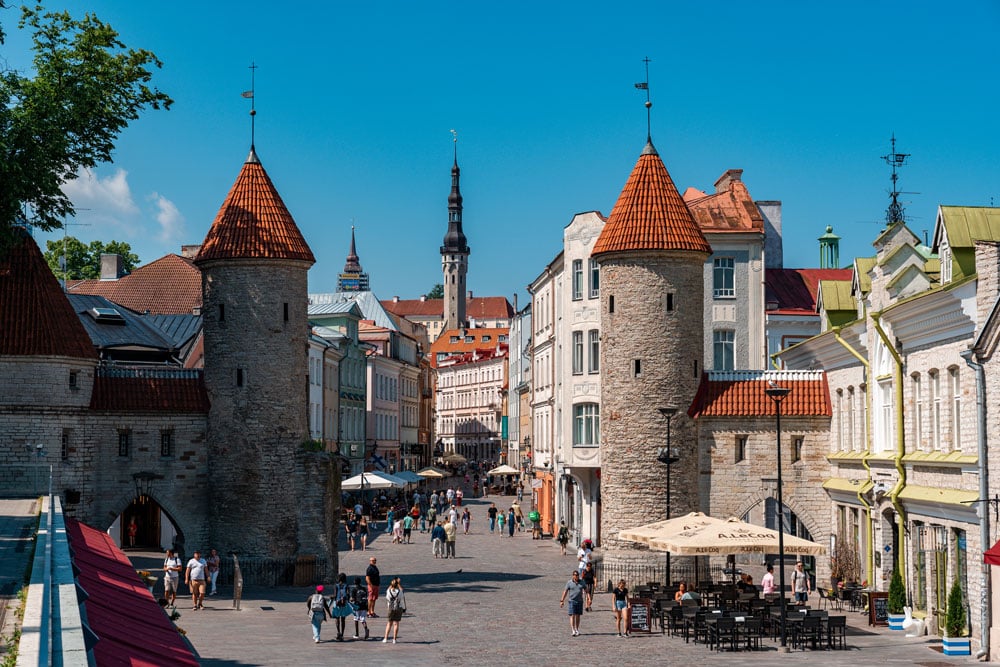 Medieval Walls & Towers – The Old Town of Tallinn is one of the best preserved medieval cities in Europe and no wonder.
It's hard to miss the walls and towers with red roofs, some of them accessible to the public. The Hellemann Tower, The Kiek in de Kok, and The Nunnatorn are some of the ones you can visit.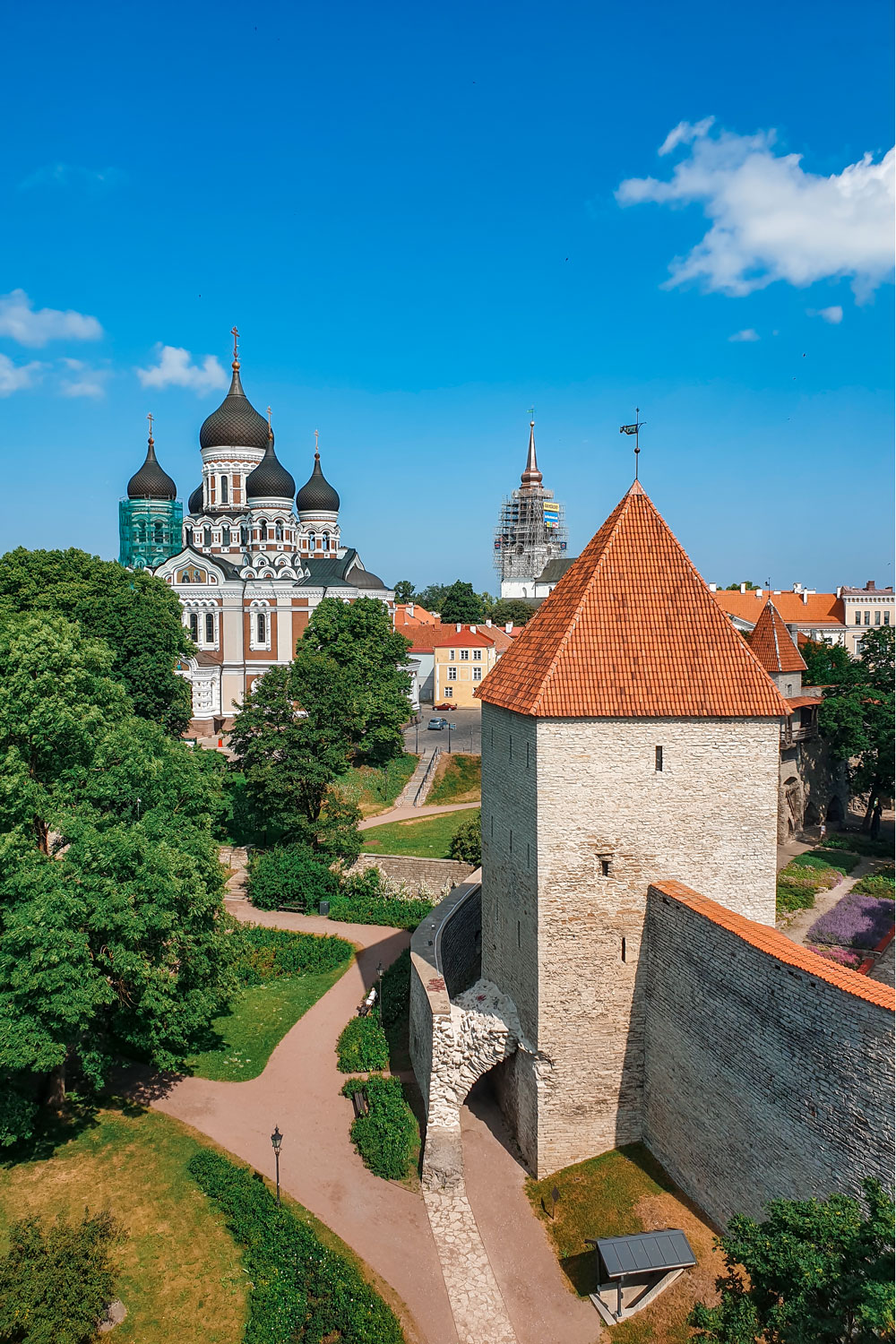 Teletorn – Located outside the city, but still accessible by public transport, this TV Tower is known for the option of "Walking on the Edge". If you like adrenalin, then this might be your thing. If not, you can still buy a ticket to go up or have a meal in the restaurant located on the 22nd floor.
Note: There is an entry fee of 23 euros (as of 2023) to go to the restaurant, "Daily Special" set lunch is included. This site is wheelchair accessible apart from the outdoor deck of the restaurant floor.
Tip: There are many options to travel in town. My post "How to get around Tallinn" might be helpful to you.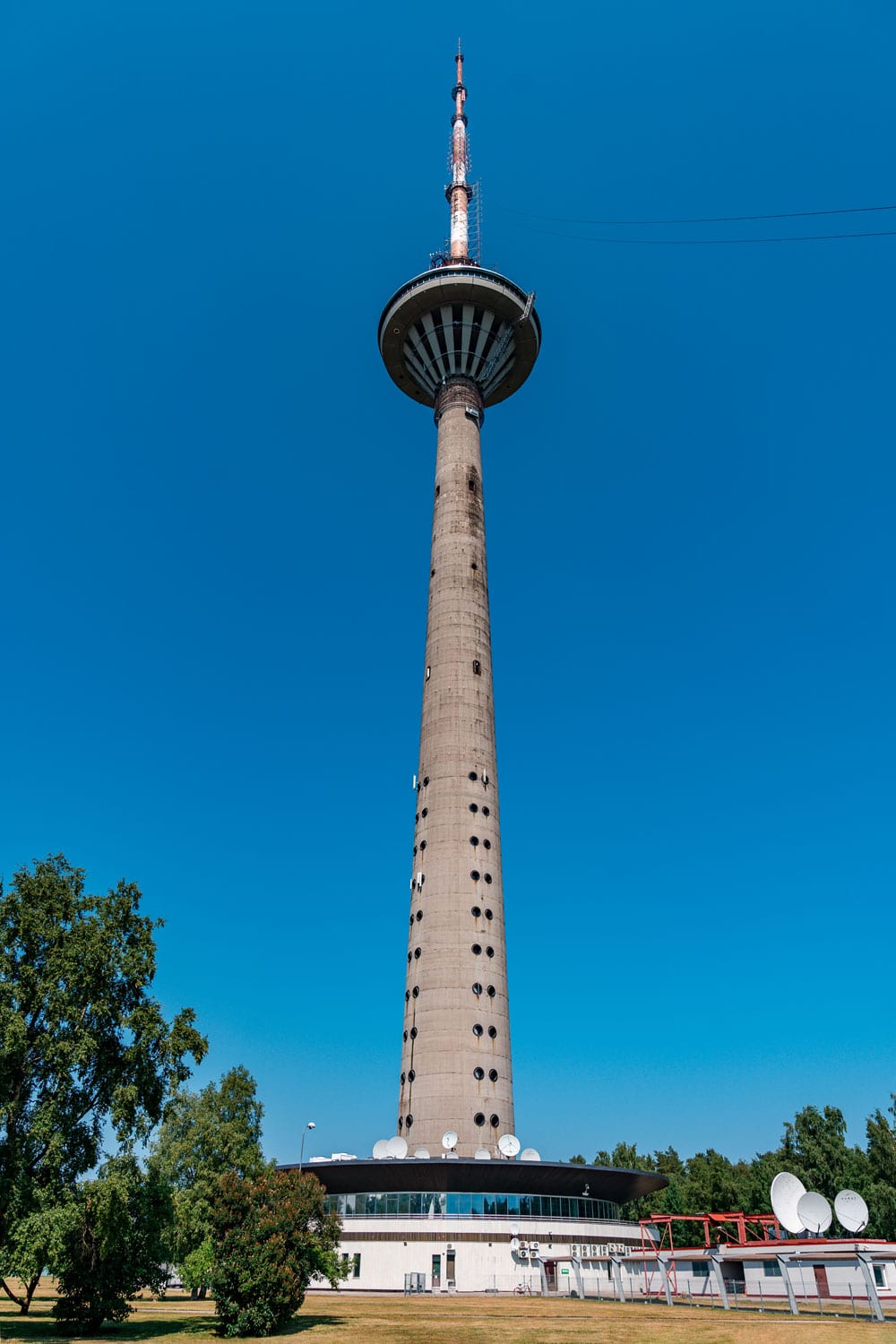 Frequently asked questions
When is the best time to visit Tallinn?
It depends on your personal preference or on your budget. Flight tickets, rental cars, and accommodation are more expensive in summer, more tourists are around and it can get really hot. While summer in Estonia is usually pleasant, more and more times you get to experience extreme temperatures that reach mid-30s (Celsius)/90s (Fahrenheit).
We did manage to get such a heatwave when visiting in June and it was impossible to go around.
One of the pros is also less baggage – summer clothes are lighter and you might be able to come with a carry-on bag only.
Tallinn in winter is magical, especially when you get to see one of the most beautiful Christmas markets in Europe. Plus, add snow to it (because the chances the street will turn white in winter are high. It is in Northern Europe after all!) and you are rewarded with some amazing photo opportunities. Con – It can get pretty cold!
If you are planning on traveling on a budget, then perhaps choose off-season. Months like May or September are great options.
Is it worth exploring Estonia outside Tallinn?
Absolutely! Big cities are well connected with public transport so why not check the Upside Down house in Tartu, Rakvere Castle or come here during the Viljandi Folk Festival. There are many more reasons to visit Estonia and it is up to you what you are looking for.
Is it a good starting point for visiting other Nordic countries?
Yes, it is! Finland (Helsinki) and Sweden (Stockholm) are only a ferry ride away so why not combine these with your trip to Estonia?
Useful links: