Estonia is without a doubt one of the must-visit destinations in Northern Europe. If you are already planning to visit this Baltic state, make sure to explore the country outside its capital.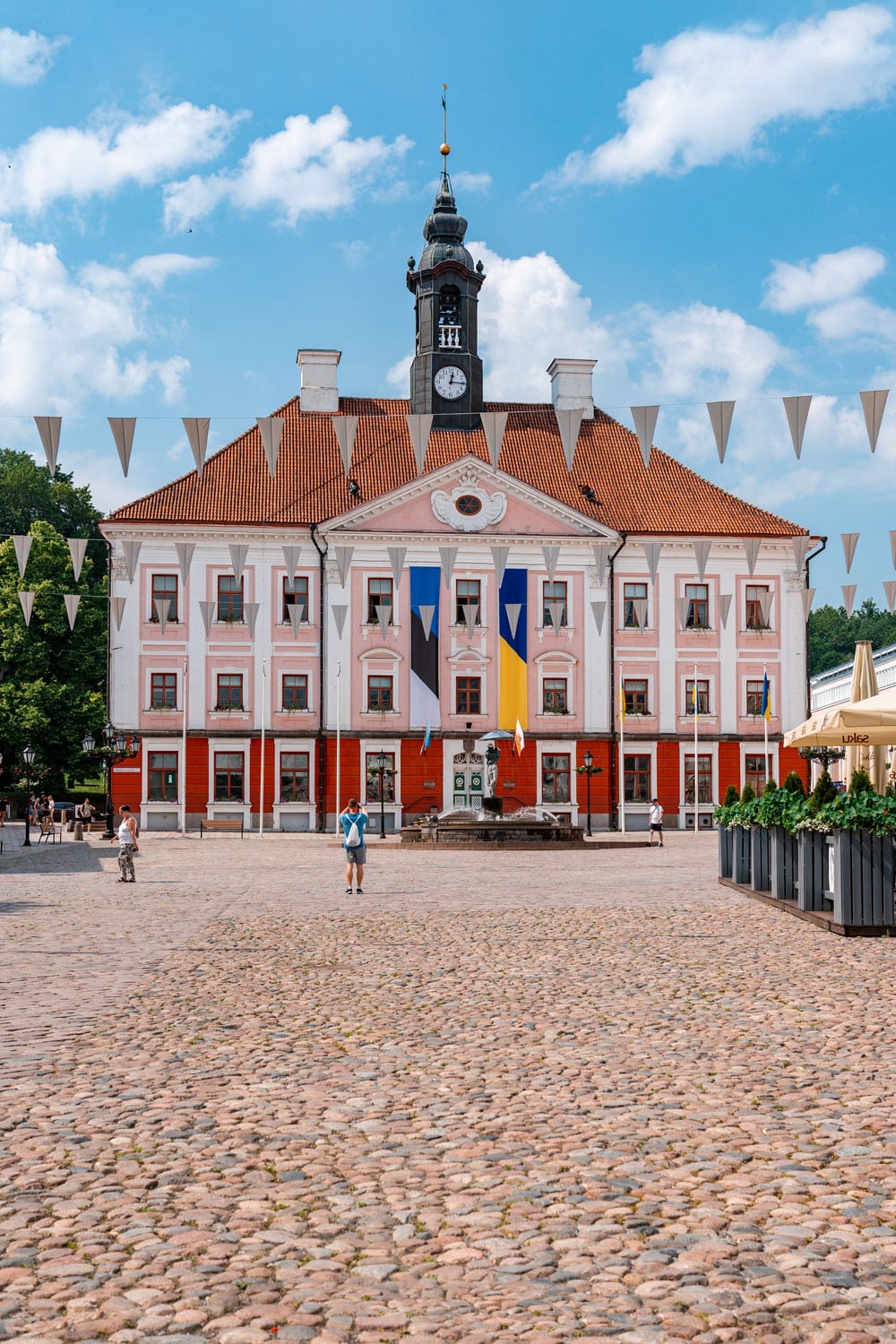 If you are not sure where to go, let me help you decide! Today, I am going to introduce you to Tartu – the second largest city in Estonia so I can show you that Tallinn is not the only place worth visiting.
Here are 8 reasons why you should visit Tartu on your travels:
1. Tartu Cathedral (Tartu Toomkirik) – The remains of this impressive gothic structure can be found on "Cathedral Hill", only a short walk from the Town Hall Square. One of the largest churches in Estonia, this building now houses the University of Tartu Museum and souvenir shop.
During high season (May to September), the towers of the cathedral are open to the public and have viewing platforms on the top. From there, you can admire not only the surrounding views but also the cathedral itself!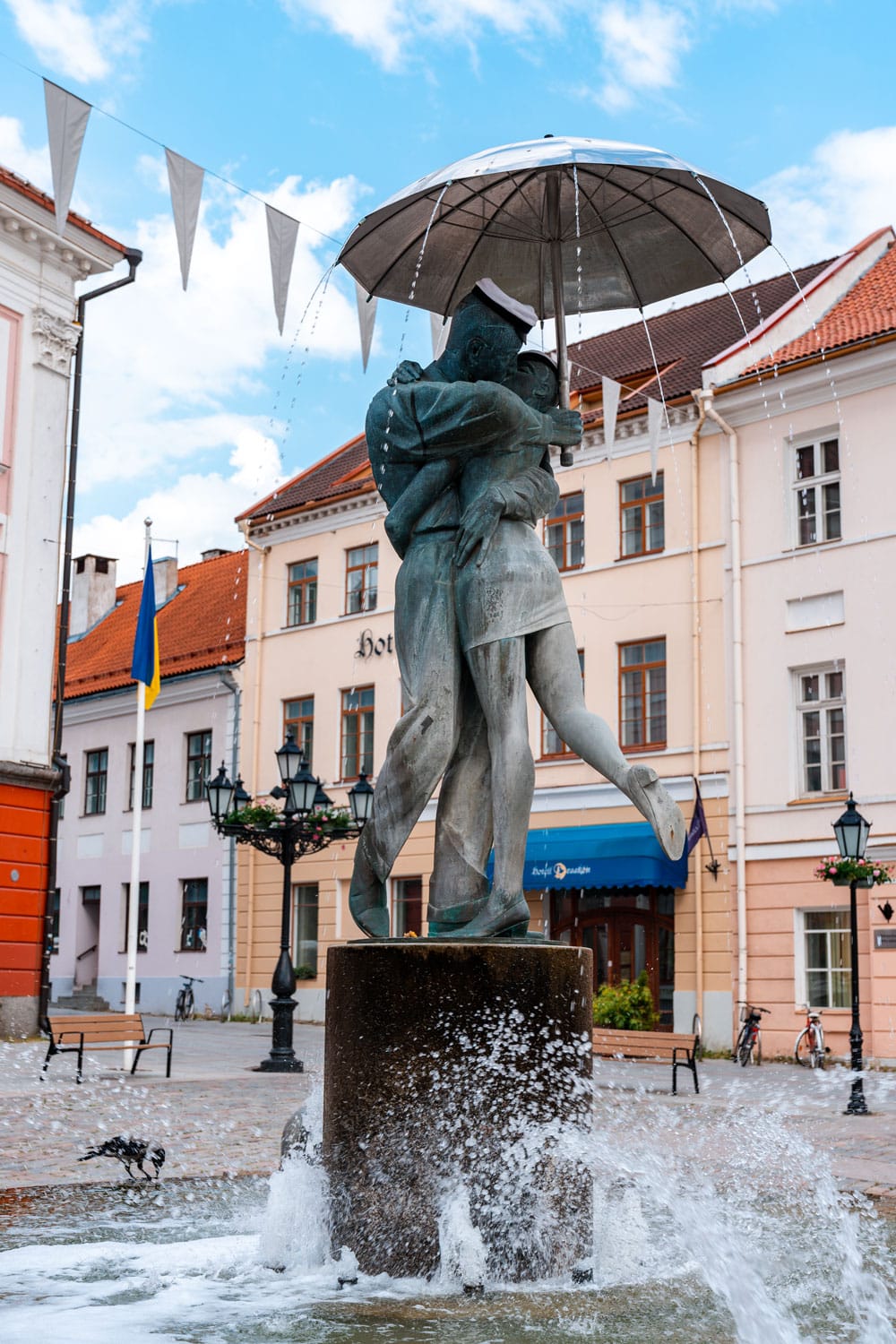 2. Raekoja Plats – The Town Hall Square is the heart of the city with the 18th-century Town Hall and the Kissing Students Fountain being the most photographed sights there. The Town Hall was built to serve as a multi-functional building housing a prison, pharmacy, and town council at the same time. Today, it is the seat of the local government and tourist information point (entrance from the left side of the building).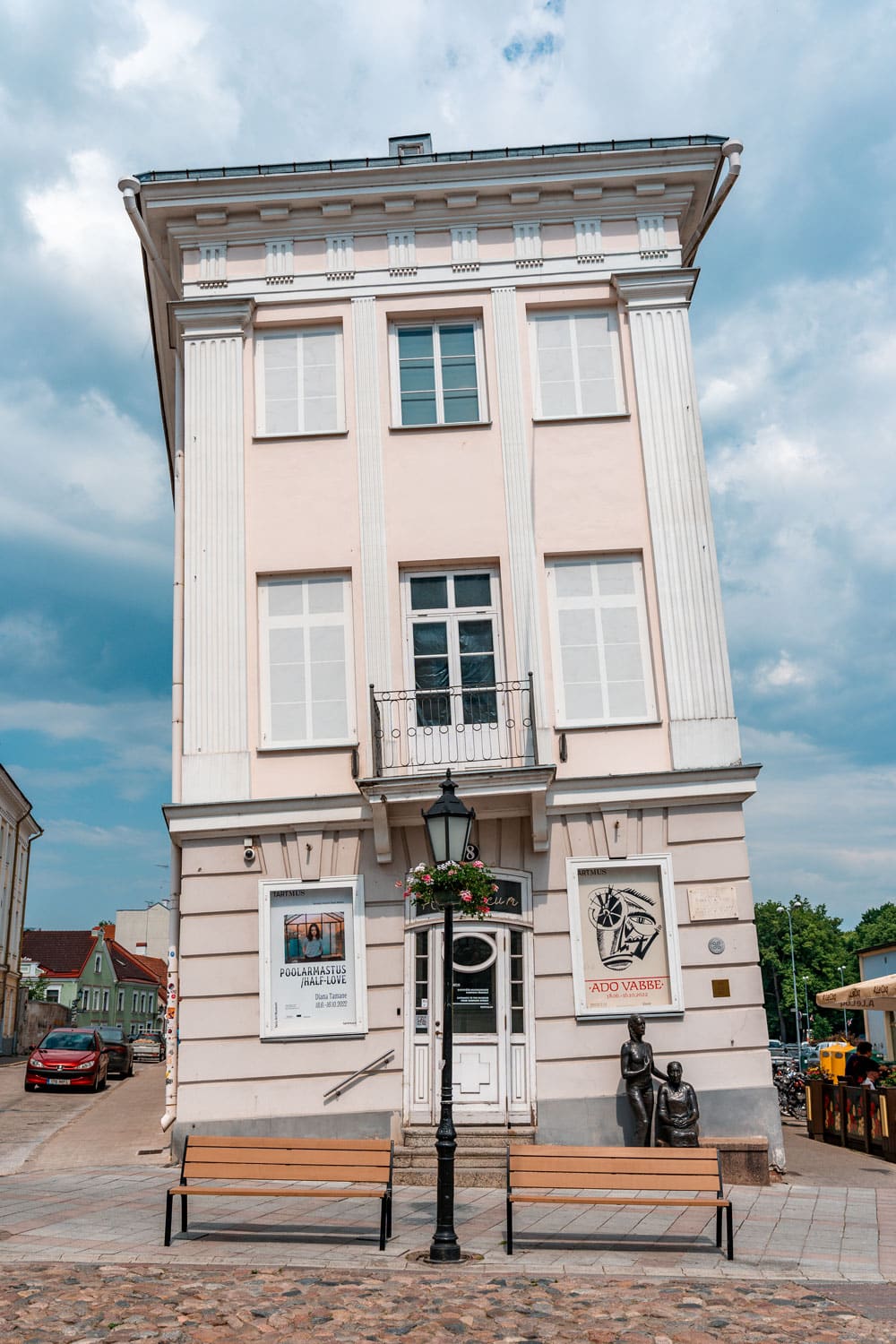 3. The Leaning House – Town Hall Square is a quaint little square surrounded by beautiful houses. One of them is the Leaning House – a building that slightly resembles the Pisa Tower in Italy. This one houses an art museum (Tartu Kunstimuuseum). Note: Every last Friday of the month the admission is 1 euro only, usually costing 6 euros (as of 2023)!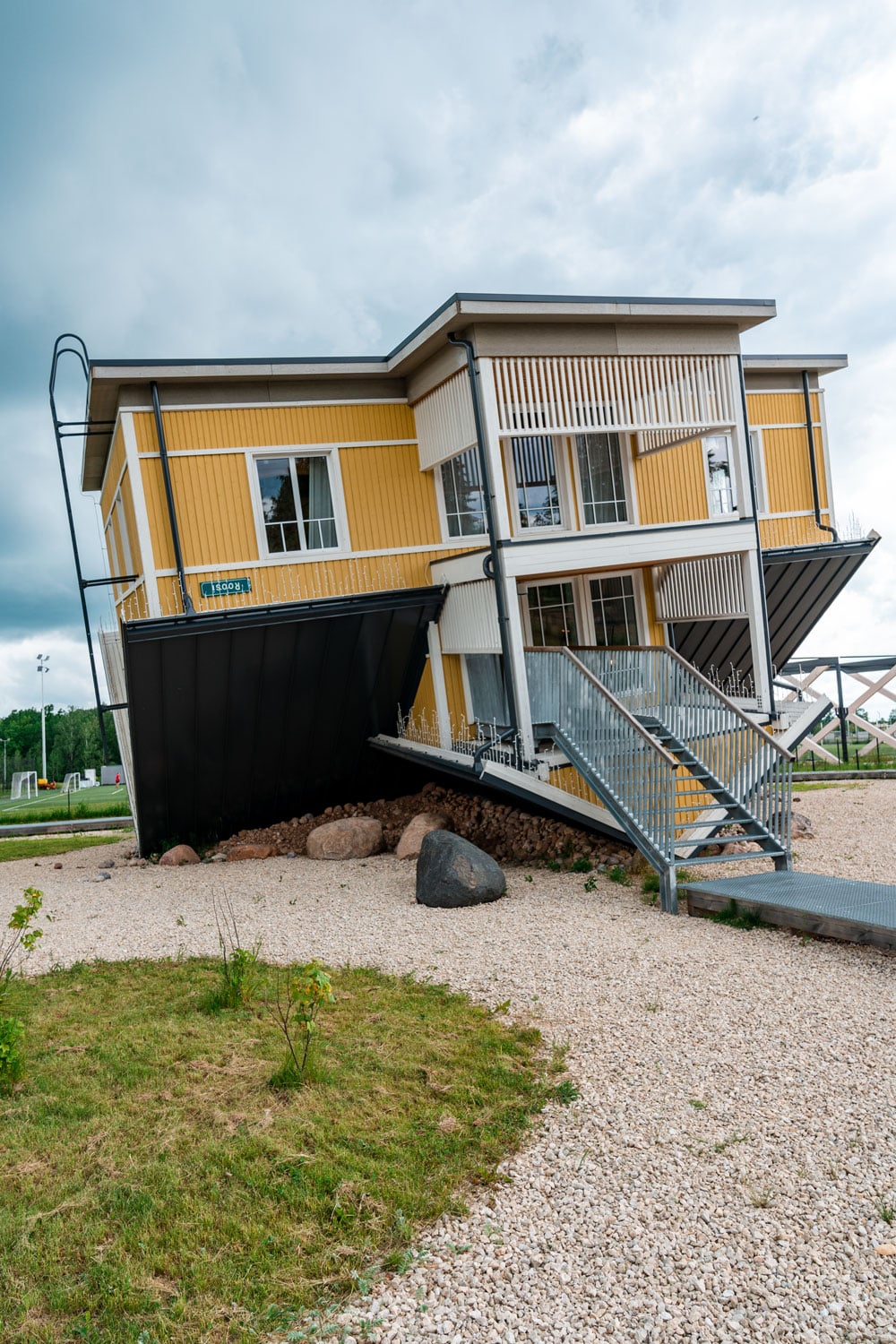 4. Upside-Down House – "Tagurpidi Maja" is a must-see Tartu attraction. This house is literally built upside down and offers a great fun activity for people of all ages, kids included. Take a ton of photos, rotate them, and send them to your friends!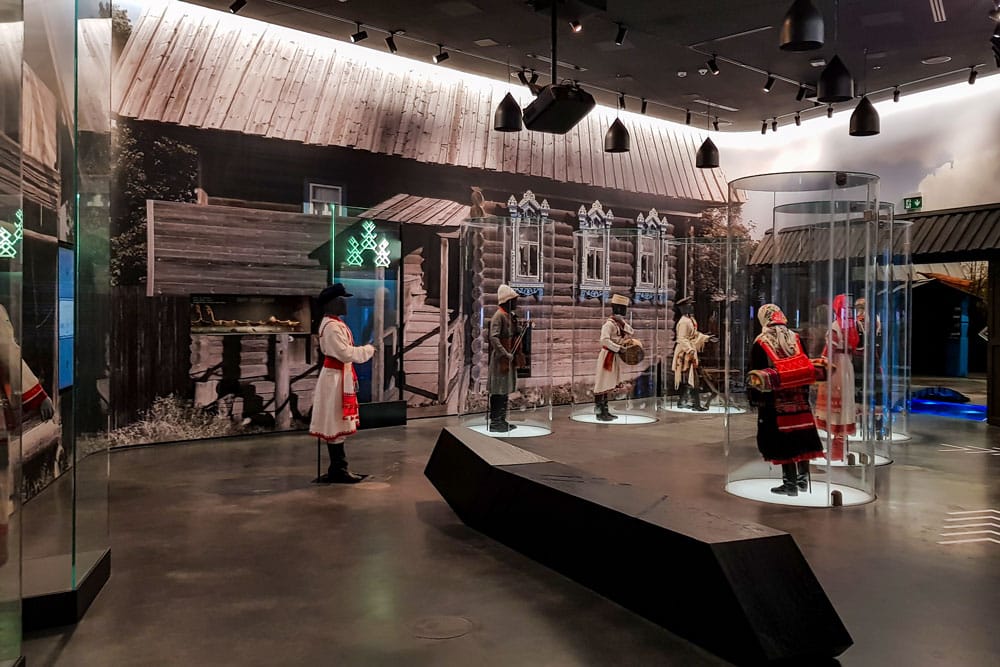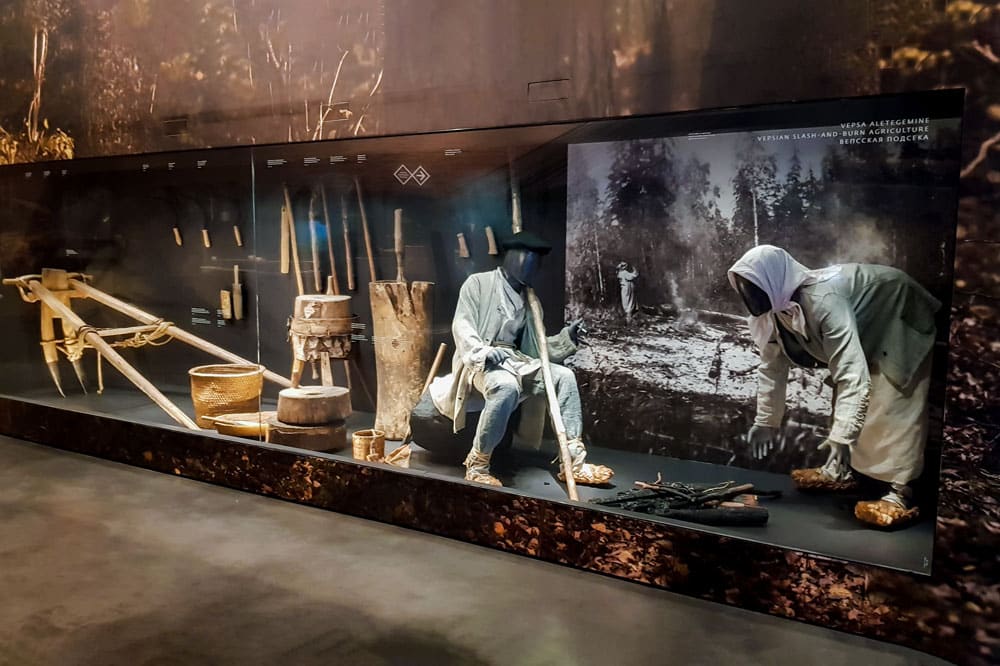 5. Eesti Rahva Muuseum (ERM) – The Estonian National Museum is the biggest museum in the country and offers its visitors a view into the ethnographic history of Estonia. There is a ton to see so allocate plenty of time to explore the exhibitions (3+ hours). Travel Pro Tip: Ask for a language card to be able to read the texts in English, in case they don't offer you one. Let the staff explain to you how it works.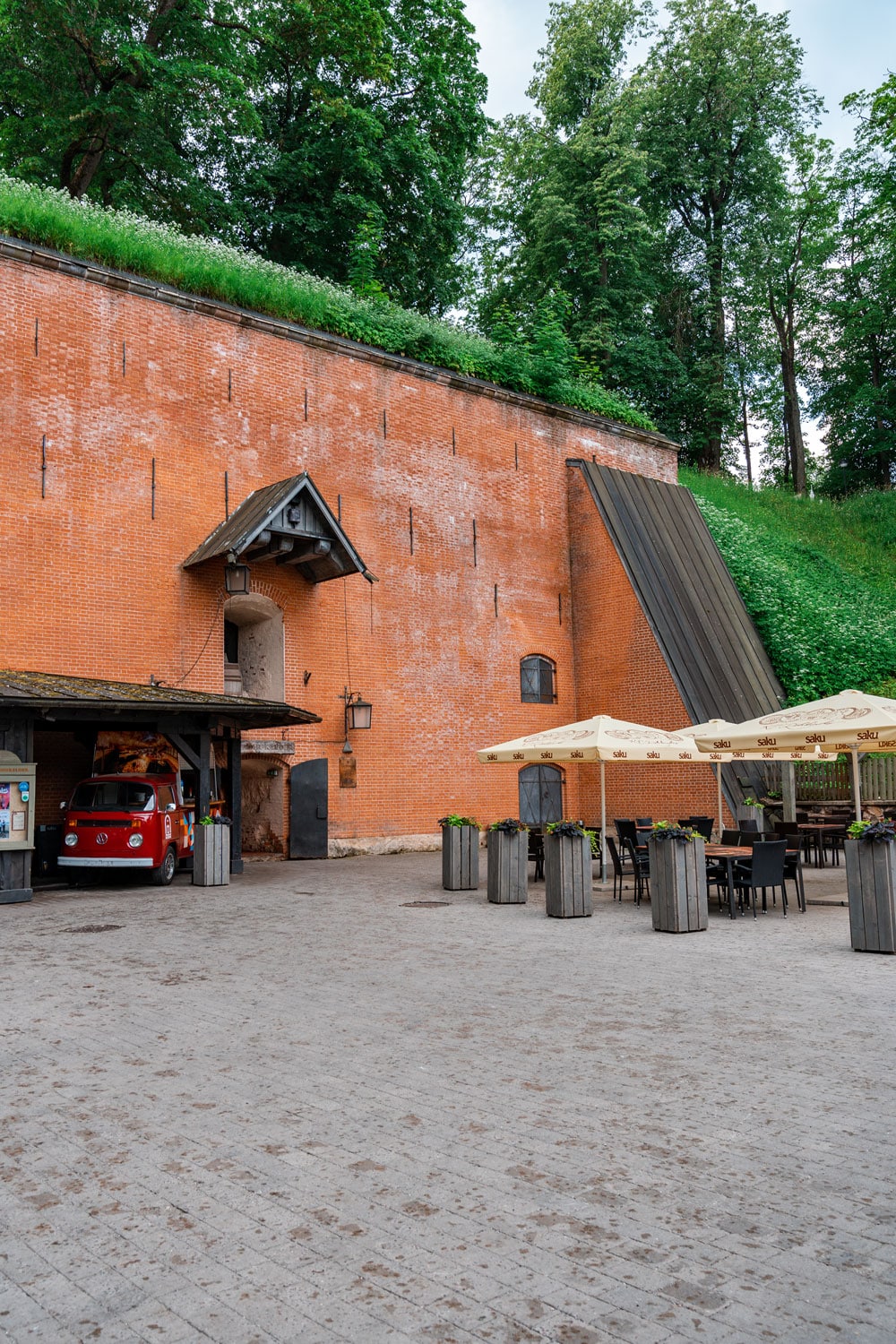 6. Gunpowder Cellar Restaurant (Püssirohukelder) – While this is not a sight per se, it's a place worth visiting! A unique pub/restaurant with the highest ceiling in the world, a unique interior, and hearty meals. Once a gunpowder cellar, this place should definitely be on your list of things to see in Tartu.
7. Lõunakeskus – The largest shopping center in Southern Estonia, this place has it all. A hotel, restaurants, fast food, farmer's market, 160 shops, lockers, cinema, 4D cinema as well as a permanent ice rink! Plus, there is a free bus nr. 69 from the city center that will bring you there!
8. Craft Beer Options – Beer lovers will appreciate the endless choices of craft beers you get to taste here! Taprooms, pubs, beer shops, breweries – Tartu has it all! Here are some of my favorite spots: Gambrinus Beer Shop Nr.1, Puhaste Kelder, De Tolly Beer Bar, and Andersons Craft Beer. A Le Coq – Estonia's oldest brewery and the biggest beverage producer is also located in Tartu.
In 2022 they opened a beer museum called The Beer World. You can visit and learn about its history and the process of making beers if interested in this kind of thing.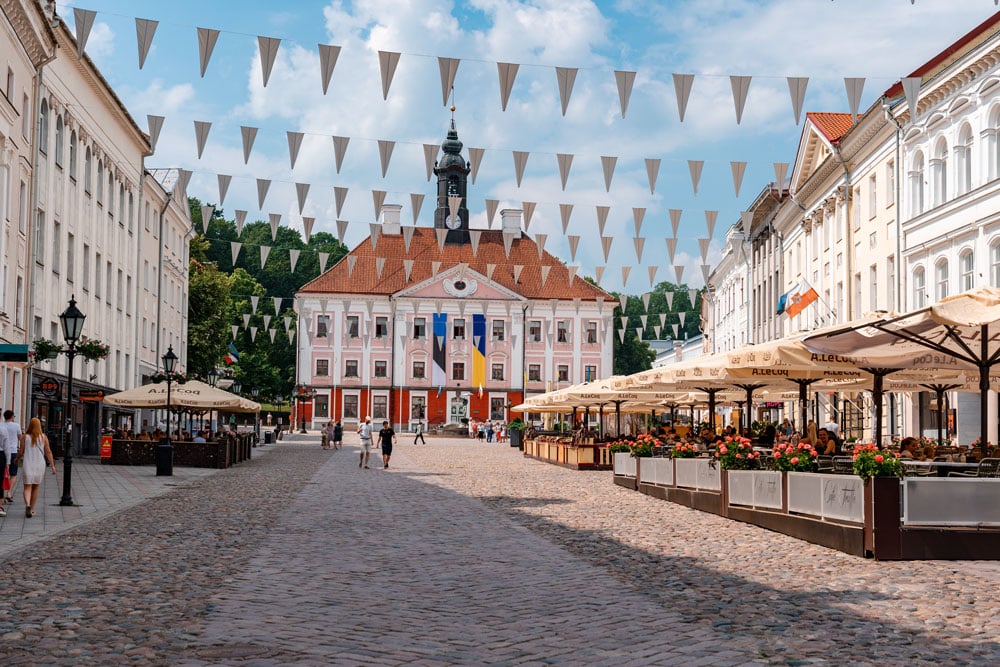 Good to know:
Sightseeing in Tartu is best done on foot as most places of interest are within walking distance. Those that are a bit farther (Eesti Rahva Muuseum or the Upside-down House – both are at the same location) can be easily reached by public transport or by renting an electric bike or scooter. Alternatively, you can take a taxi or Bolt (Estonian Uber).
To get from Tallinn to Tartu, you simply jump on a bus, and in 2-2.5 hours you are at your destination. Tickets cost about 10 euros (one way) and can be purchased at the bus station or online. Tip: Plan ahead and check the prices beforehand. You will more likely be able to buy cheaper tickets online.
Always check official websites for information on tickets and opening hours as these can change. Visiting Estonia off-season can be great for budget travelers as many sights have reduced rates. Some places also offer significant discounts on certain dates (i.e. 1 day in a month, bank holidays, International Museum Day,…).
Most sights are open from 10 am and close usually at 5 or 6 pm.
Many museums and galleries have free entry on specific days. This varies so always check the attractions' websites for more information. You never know, you might be lucky to save some money when traveling in Estonia!
Useful websites with links:
Frequently asked questions:
What currency is used in Estonia?
Like most of the European Union countries, Estonia uses Euro.
Does Tartu have an airport?
Yes, it does. However, at the moment (2023) there are no flights available, the closest airport is in Tallinn (185 km).
How to get to Estonia?
Car, ferry, plane, bus, or a combination of these. It will all depend on where your European trip or backpacking through Europe will start.
When coming from one of the Nordic capitals like Stockholm or Helsinki, a ferry is a great option. Ticket prices vary but you can get them as cheap as 15 euros one way (for the Helsinki to Tallinn ferry). Once in Tallinn, make sure to check out the Old Town before exploring Tartu and/or the rest of Estonia.
Long-distance buses run between the Baltic capitals and their prices are reasonable. However, make sure to check the length of the journey to see if it is doable for you time-wise.
Driving in Estonia is easy and most roads are wide and well marked with easy access/exit points. If you have a camper van, this may be the country to take it to!
When arriving by plane, Tallinn is where you will land. Unless you opted for a flight from Helsinki. Then Tartu could be your other option.
We hope we answered some of your questions and made your trip planning a bit easier with this post.
Please do let us know how your trip went and what places you visited!
Safe Travels,
Julia & Siim