The capital of Estonia, Tallinn is a picturesque medieval city, only a short ferry ride from Finland. A popular city break destination, this Baltic gem is one of the must-visit cities in Northern Europe!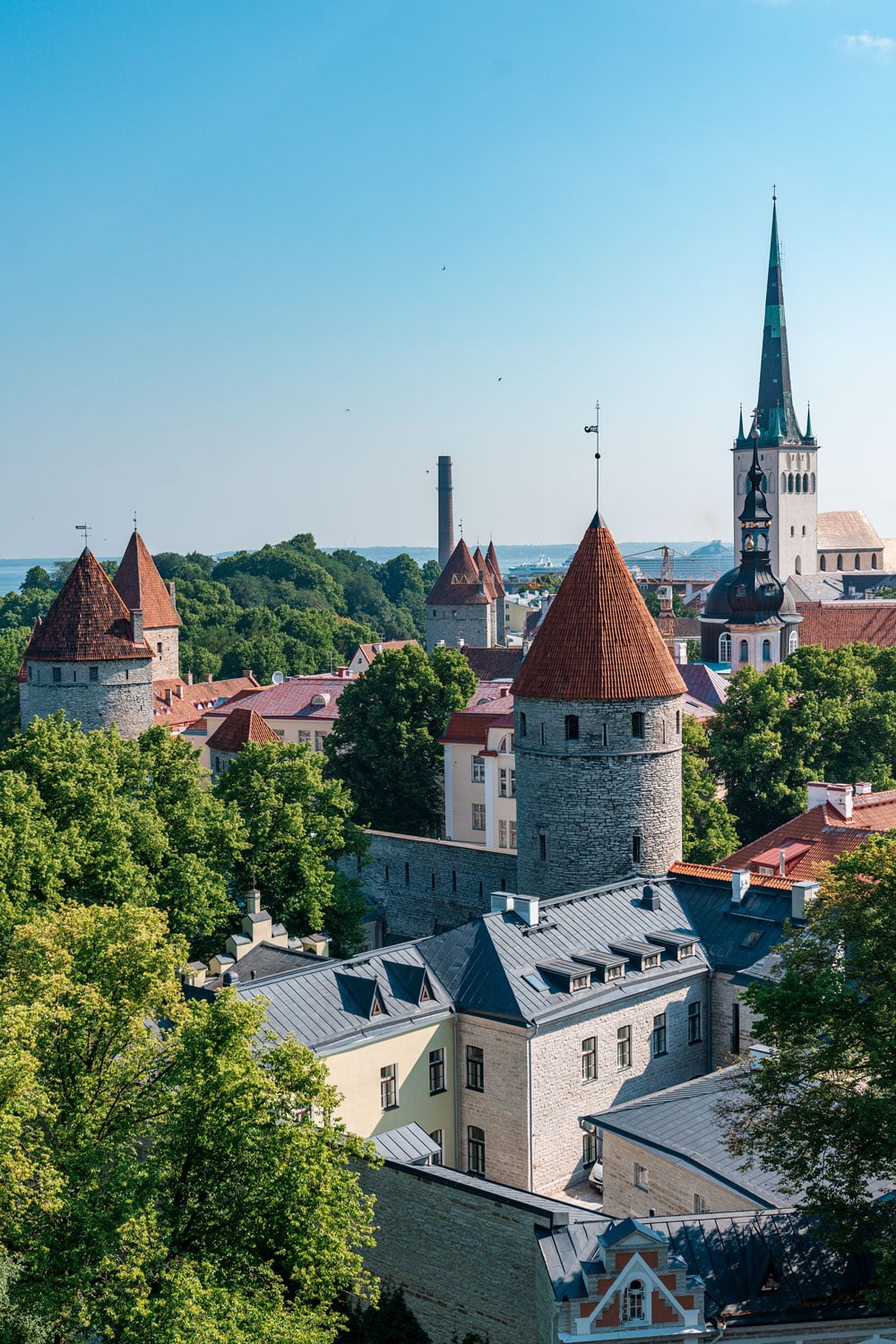 Getting around Tallinn is easy and your options will depend on the length of your trip. This post contains all the information you need to know, including useful tips and suggestions.
Getting around Tallinn:
By walk – Tallinn's old town is pretty compact so as long as you are staying somewhere nearby, exploring the town on foot is the best option for you. You can walk the quaint streets at your own phase and stop at souvenir shops, cafes, or restaurants whenever you feel like it.
All the main attractions are easily reachable and quite accessible, even though there are some small hilly streets to climb. If you think that checking out the city views is not really your priority (we recommend it though), then you can avoid the "climb" completely.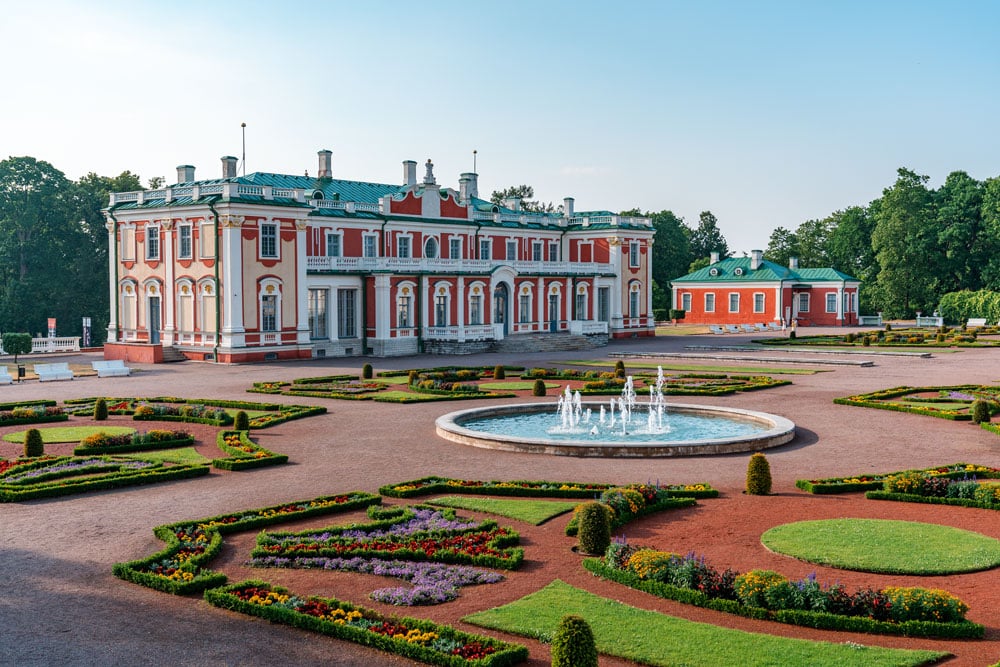 Using some kind of transport is a good option in case you:
Want to see sights or areas that are outside the city center (like Kadriorg, Tallinn beaches, Estonian Open Air Museum, Lennusadam – Maritime Museum).
Only have limited time to explore Tallinn and look for the best available options.
Are staying farther from the Old Town and want to get around fast.
Bike – a simple way to get quickly from point A to point B. Check out bike routes in Tallinn.
Tip: If you buy Tallinn Card (see more at the bottom of this post), you can rent a bike from City Bike for free!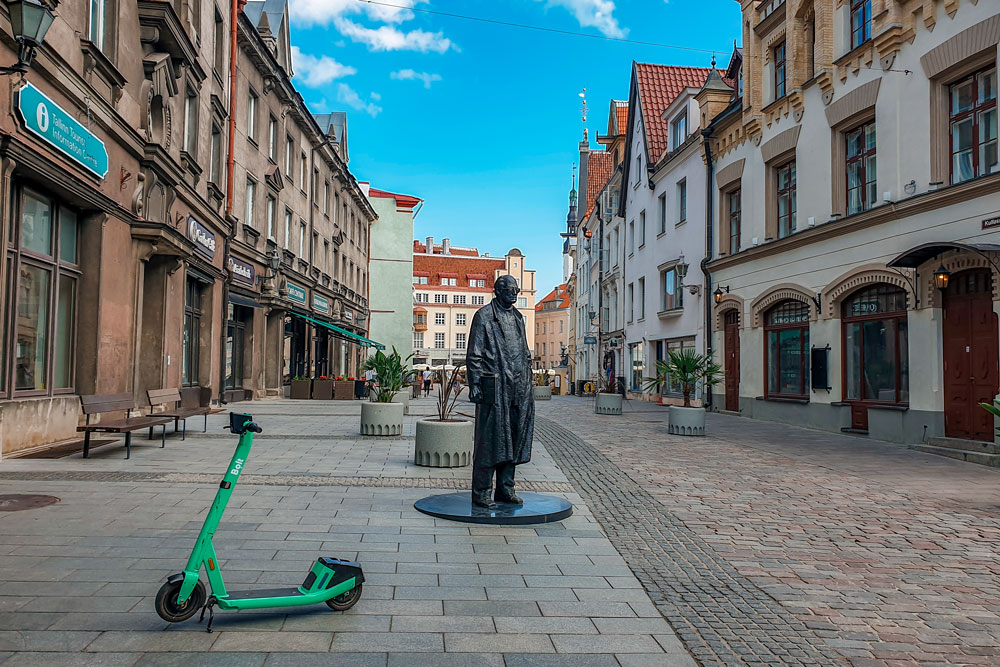 Electric scooters – operated by Bolt (look for green scooters), these can be seen at various locations all over Tallinn. Simply download the app, enter your phone number and credit card details and you are all set. Unlock any green scooter and use it for as long as you need. Once done, just leave it anywhere (within the permitted zone) and go exploring.
Bolt – The Estonian "Uber" is a cheaper option than taking a taxi. Tip: Download the app and you might be lucky to get a discount on your first ride. We paid less than 2 euros for a Bolt ride from our hotel located 5 kilometers away from the Tallinn Old Town. Note: You can also rent a car the same way!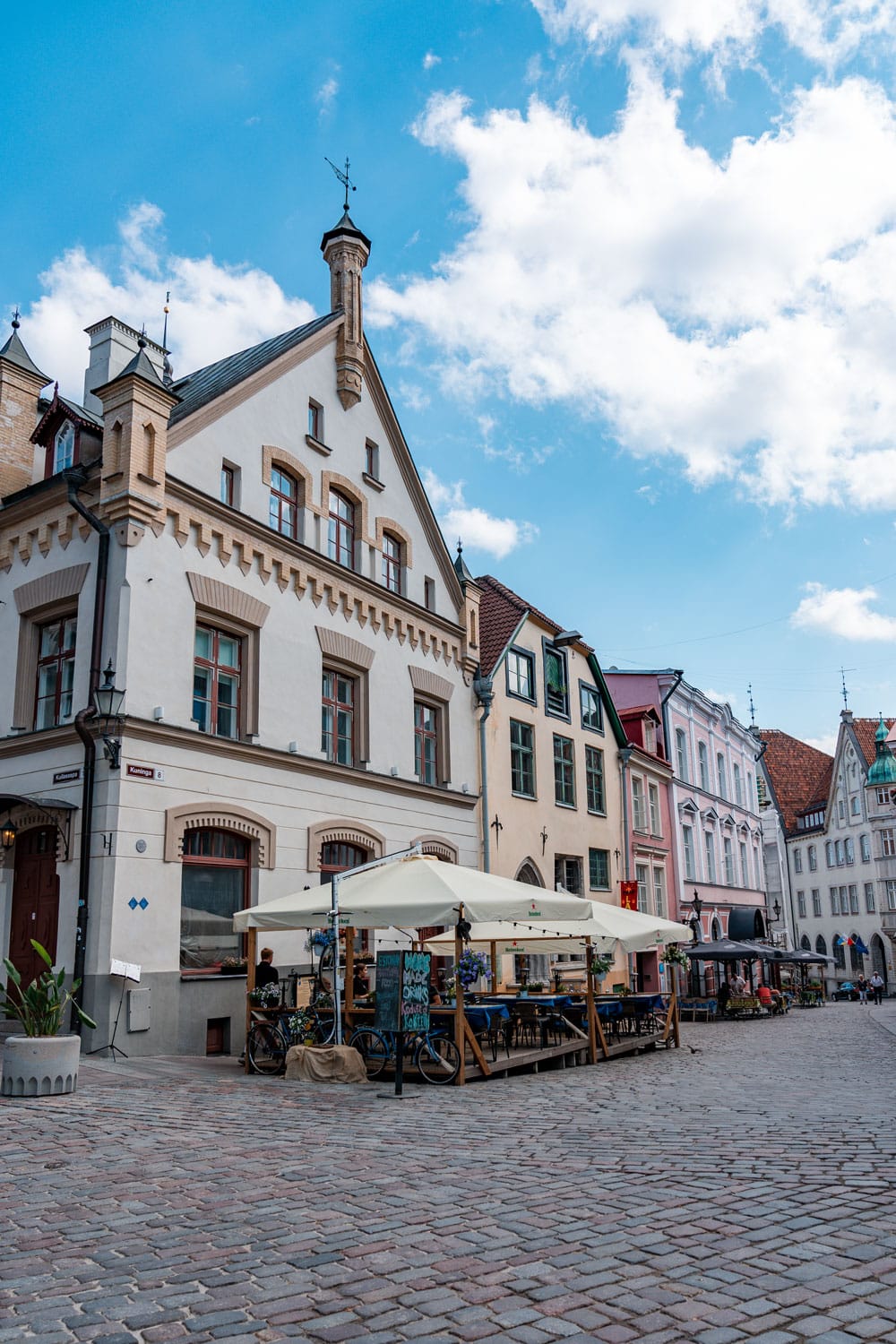 Taxi – The most expensive transport option might not be for budget travelers. Starting fee is around 5.50 euros. Just to compare: The same trip (5-kilometer distance) that was under 2 euros with Bolt cost us 13 euros with a regular taxi.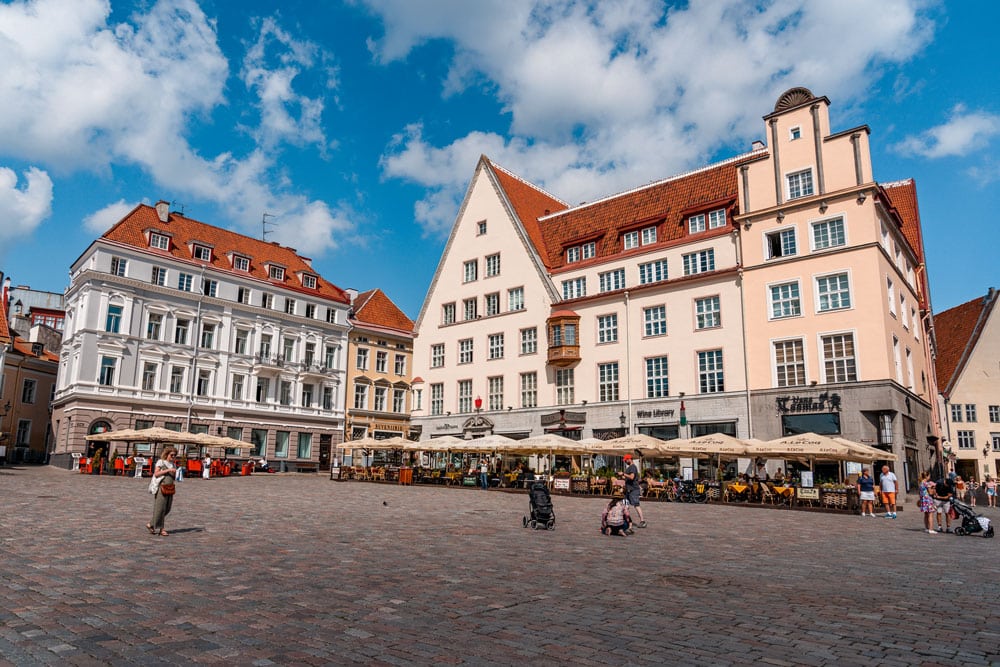 Public transport – Buses, trolley buses, and trams connect suburbs with the city. 1 hour or 1-day tickets are available to buy from machines at the airport, bus station, and port. I believe that with a contactless payment card, you can also pay directly on a bus – using the orange validators).
More information: Visittallinn.ee
Note: Public transport does not operate in the heart of the city (Raekoja Plats).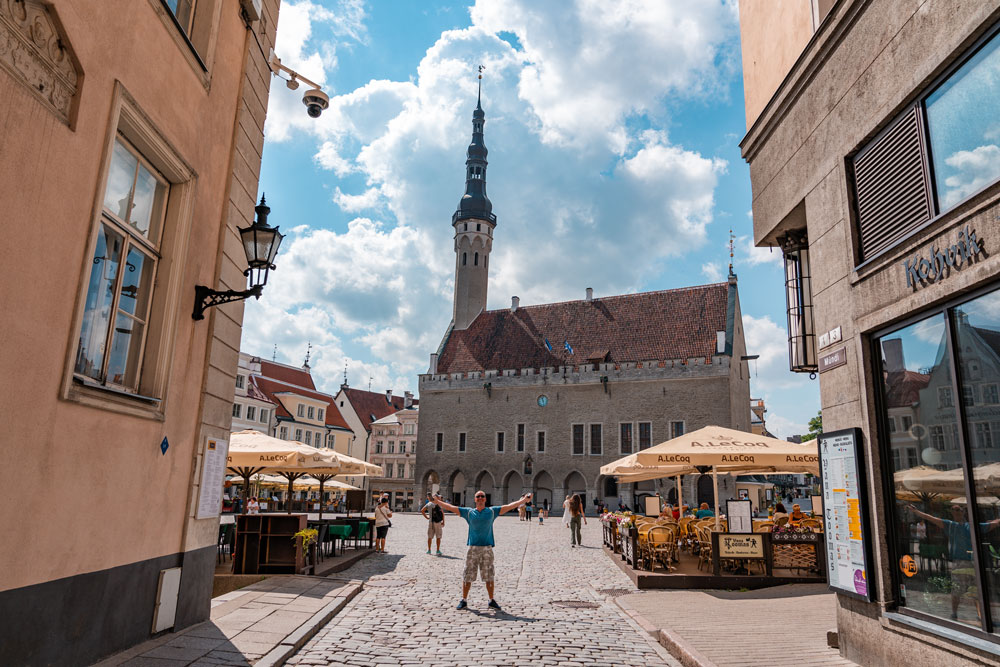 Hop on Hop off bus – Technically, this is also an option. However, I would not recommend it. Here are the reasons why: There are only a few stops on this bus route. Because the frequency is 30-60 minutes, you might be better off using other means of transport or walking to avoid waiting for the bus. These buses run during weekends only (July 2022).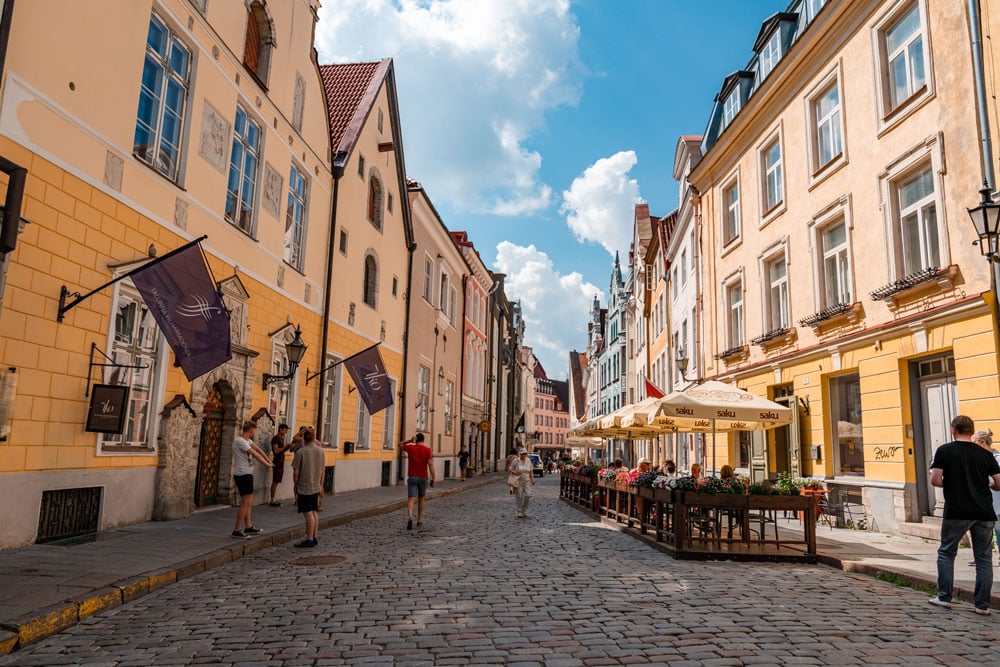 Frequently asked questions:
How long to stay in Tallinn?
I highly recommend staying at least 2 nights in this Baltic city to get the most out of it.
Is it easy to get around the city?
Yes, it is. The historic center is pretty compact so you can easily find your way around.
When is the best time to visit?
It all depends on you. In summer, it can get really hot. We visited at the end of June and the temperatures were in the 30s Celsius (86 Fahrenheit).
This might be perfect if you want to have a relaxing day in the most popular Estonian sea town of Parnu but it makes sightseeing a bit exhausting.
If you don't mind cold weather, then try visiting in winter. There are some cool things to do in Tallinn in winter and I wrote them down for you.