Estonian Open Air Museum (Eesti Vabaõhumuuseum) is located on the outskirts of Tallinn, in the Rocca al Mare area. It houses a large collection of traditional houses and barn dwellings from all parts of Estonia.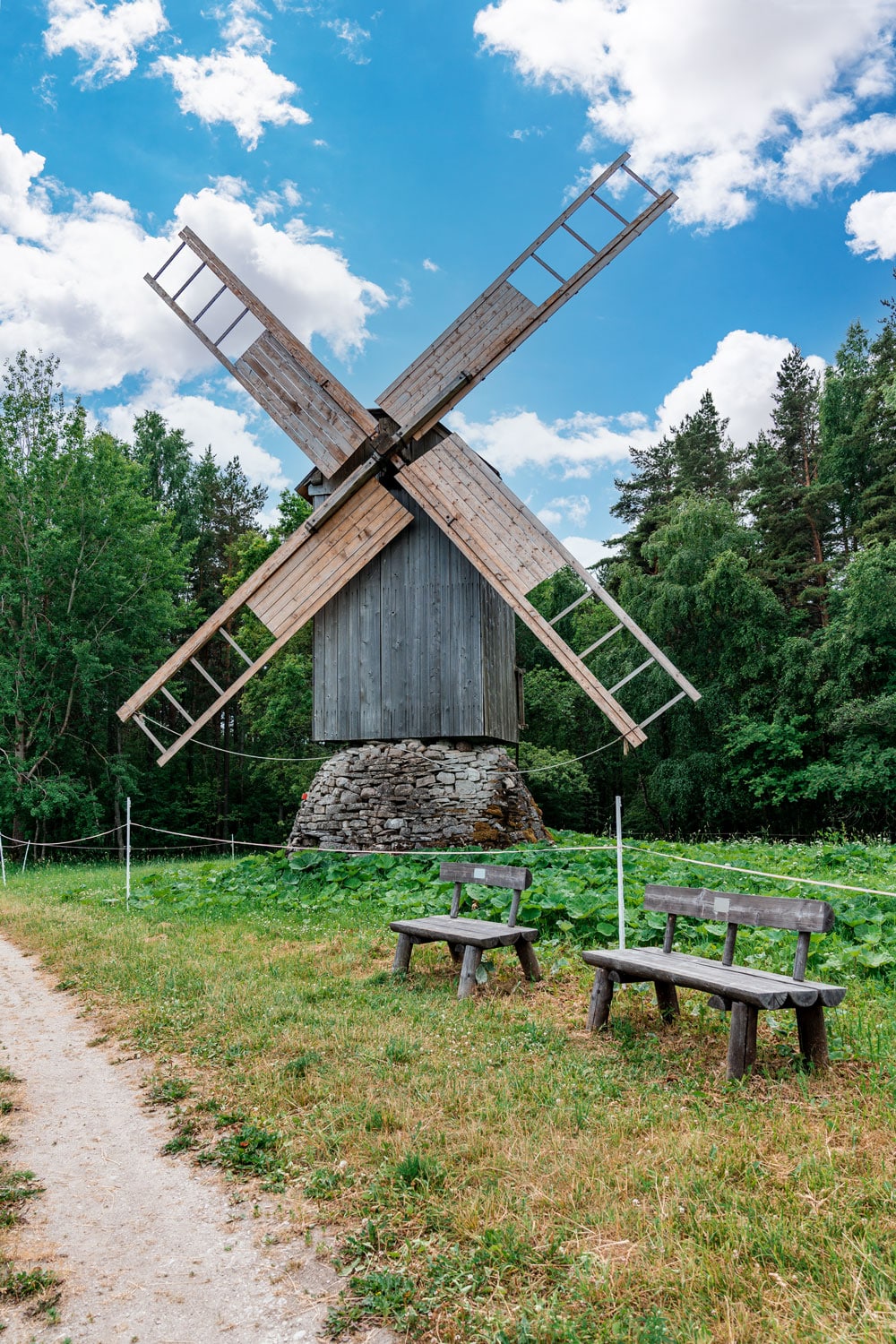 It's a must-visit place if you are interested in history or just want to spend a nice day out!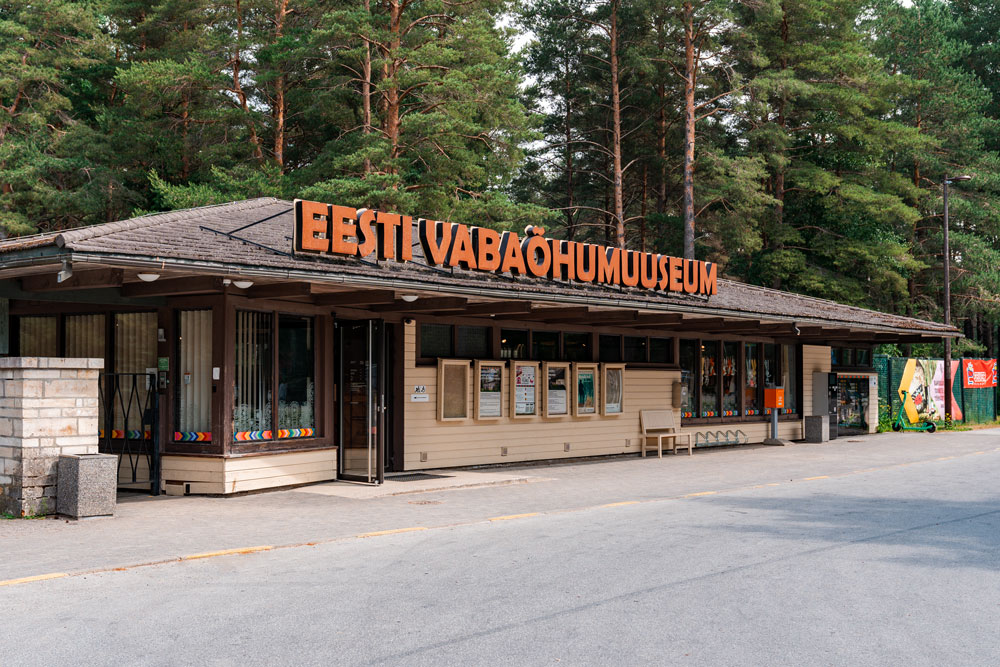 What to expect
Large grounds with plenty to see. Traditional houses with expositions, barns with various tools and small exhibitions, old draw wells, wooden windmills, a working tavern, church, village shop as well as a fire station.
There are almost 80 restored buildings there so that tourists can see what life looked like back in the old days. You will find there traditional dwellings from the 17-19th centuries. Plus, a new exposition of traditional apartments from the 70s, 80s, and 90s as well as 2010.
In a way, it reminded me of the Open Air Museum in Stockholm that I also enjoyed a lot.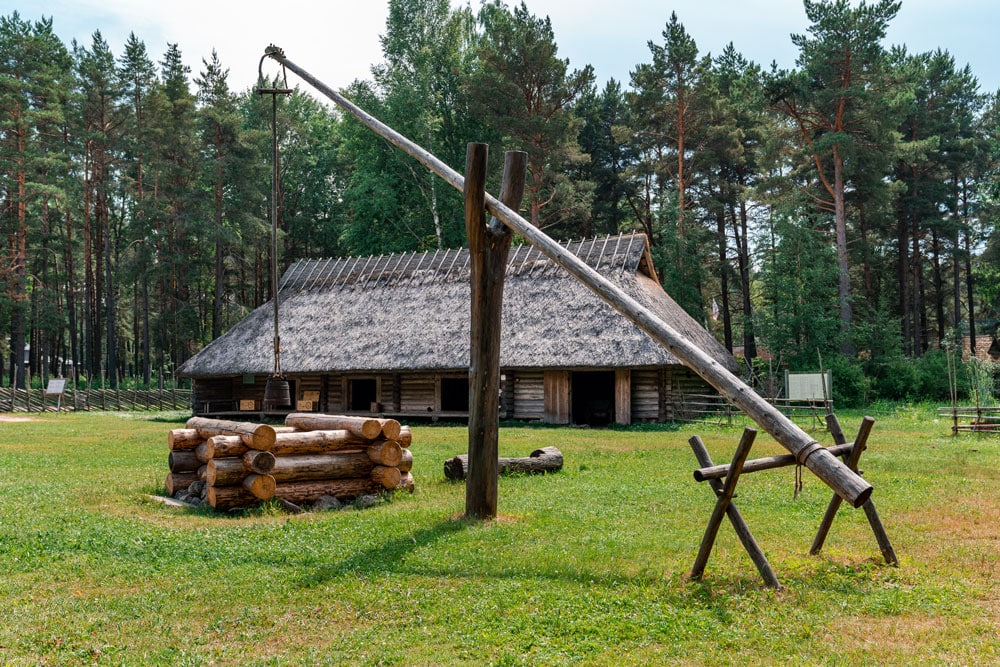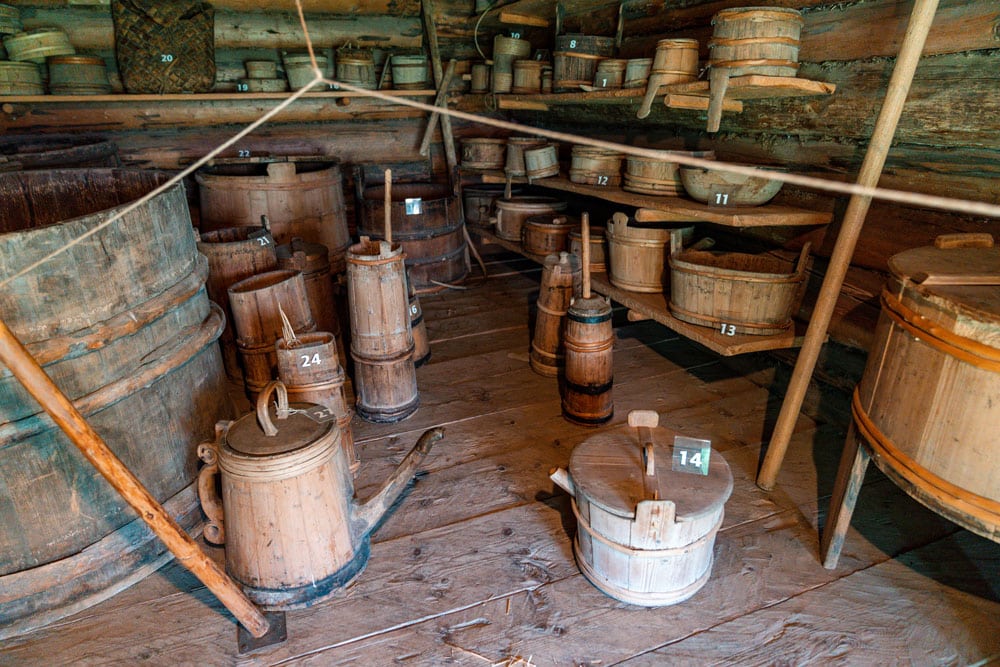 How to get there
Estonian Open Air Museum is located on the outskirts of the city so you will need some kind of transport. Here are some of your options:
Car – either yours or rented. There is a large car park in front of the ticket office. It is free for all visitors.
Bus – Numbers 21 or 21B (from Balti Jaam train station or Vabaduse Väljak-Freedom Square) or number 21A from Väike-Õismäe will bring you directly to the front of Eesti Vabaõhumuuseum. The stop is called "Rocca al Mare". You could also get off at Tallinn ZOO (buses 22, 42, and 43) and walk about 15 minutes along the seaside to get there. To get back to Old Town take bus 41 or 41B from across the street from the Museum's entrance. This is the easiest option.
Scooter – A company called Bolt provides green electric scooters that can be picked up anywhere around the city and dropped off wherever you need them (it must be in their operating zone though). I have a separate post about How to Get Around Tallinn that explains more about it.
Bike – Rent a bike in the city center and have a pleasant ride to the museum.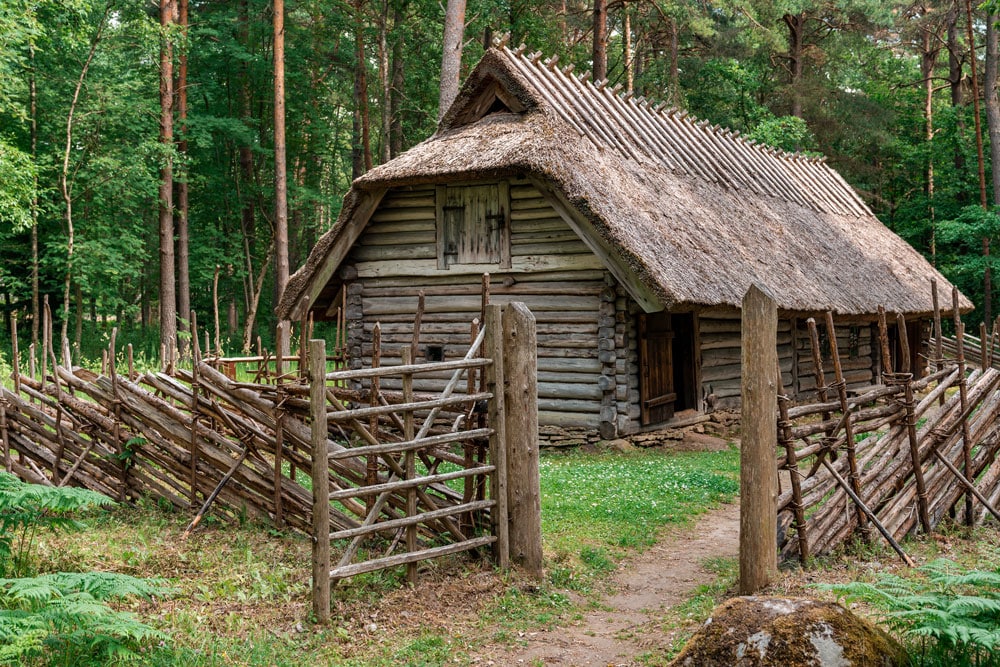 Location
West of Tallinn (a 15-minute drive)
Address: Vabaõhumuuseumi tee 12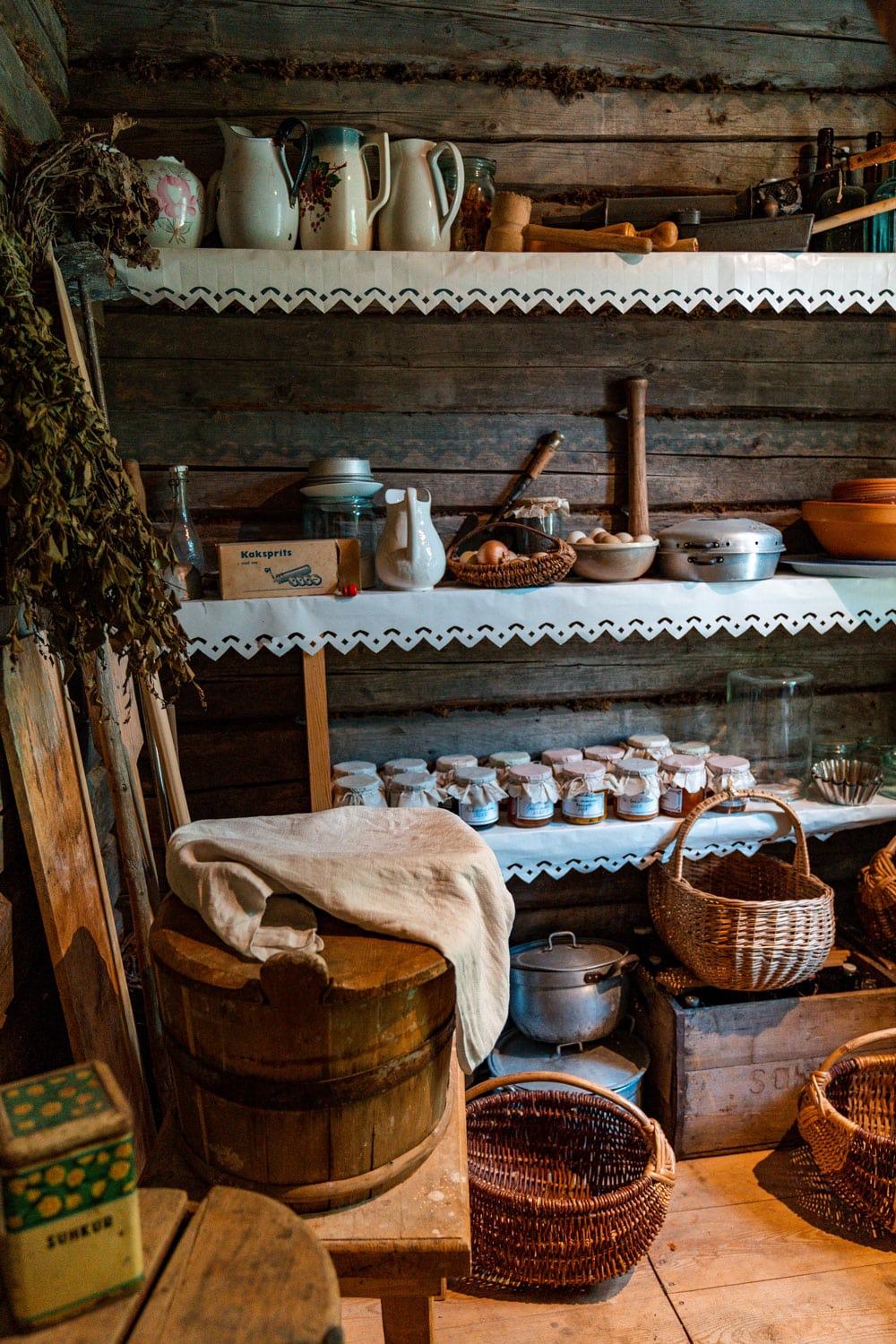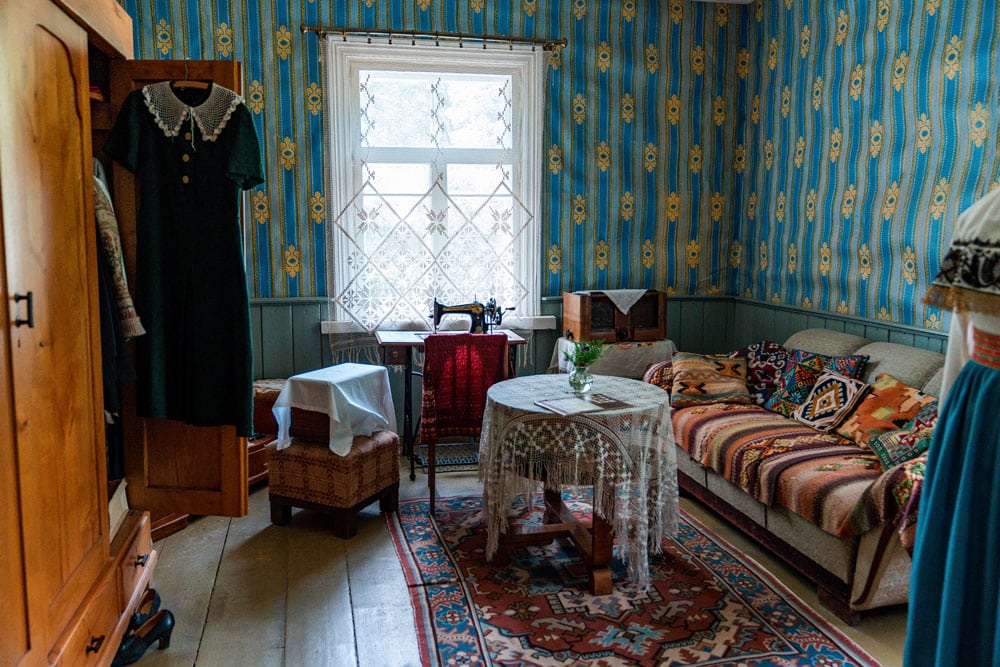 Tickets:
Adult tickets cost 12 euros per person in summer and 10 euros in winter (as of 2023).
Family tickets cost 24 euros in the high season and 18 euros in the low season.
Kids up to 8 years of age go free.
Note: There is also an option of buying reduced tickets for an evening visit (after 6 pm). This costs 6 euros (adult) or 12 (family ticket).
It is important to know that the buildings close at 6 pm so all you can do is roam the grounds and take photos from outside. You won't be able to go inside to see any expositions.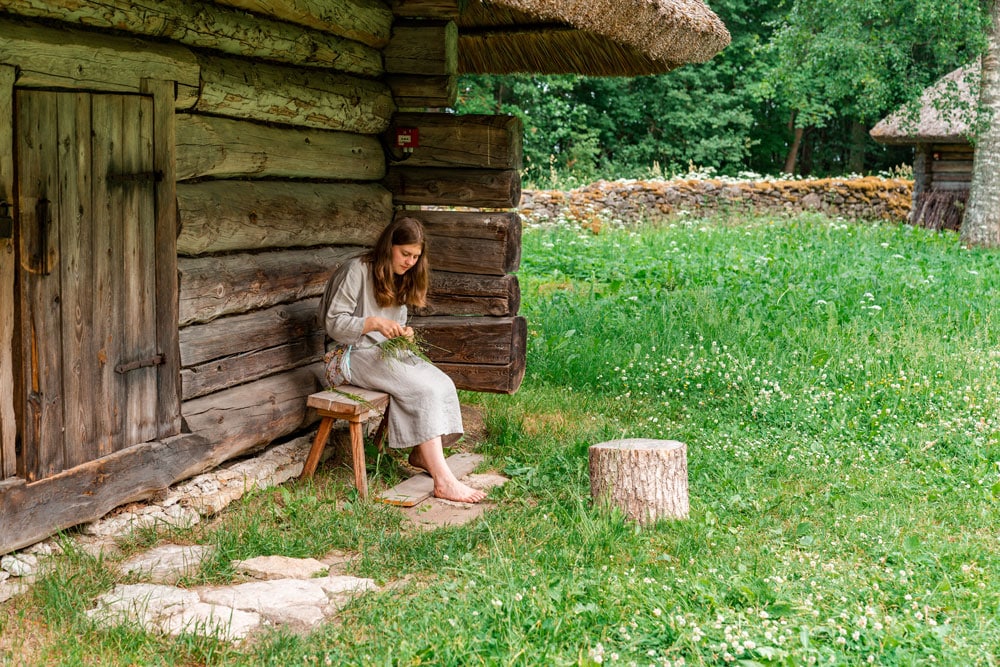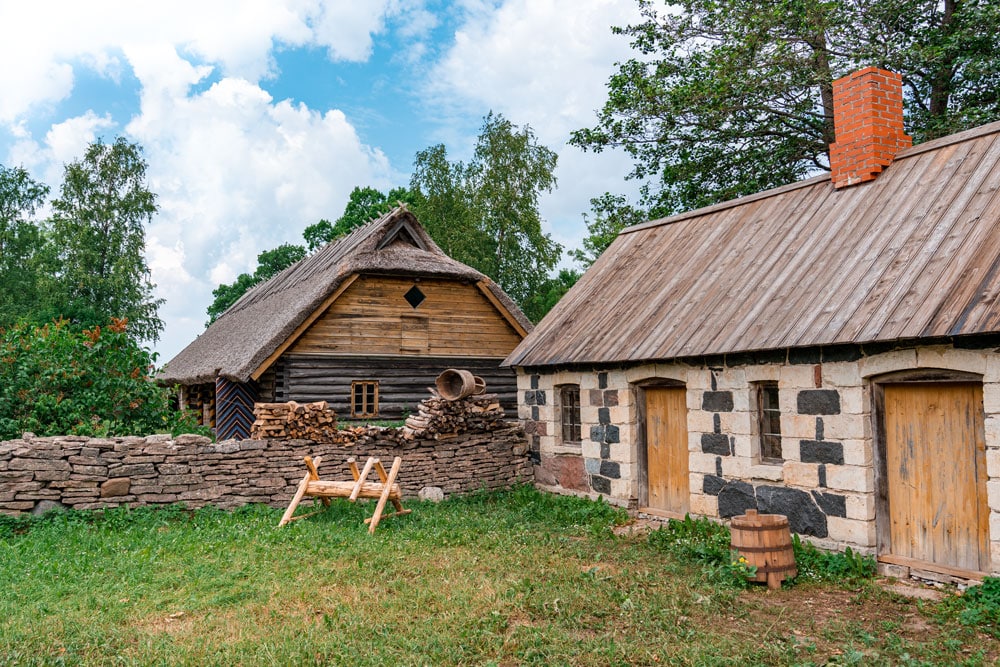 Opening Times
In summer as well as winter this place opens at 10 am.
Closing time varies. In summer, you can roam the grounds until 8 pm but the houses will be closed at 6 pm. Some at 4 pm. For that reason, it is good to plan ahead.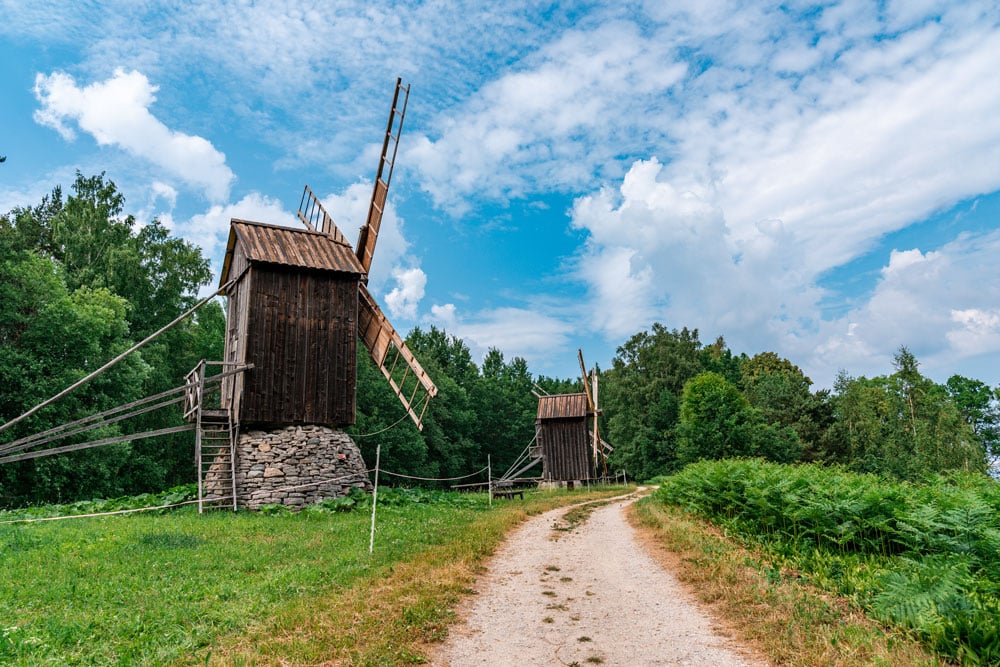 Good to know:
It is a large place so make sure to allocate plenty of time to explore the grounds. Count with about 3 hours, more with kids.
The museum offers wooden carts for kids. You can rent one for 5 euros (as of 2023). The deposit is 10 euros.
There is a Kolu Inn on the grounds selling simple authentic food served on plates and in mugs that would be typical for old times.
If you bring your own bike, you can ride it inside the grounds. You can also rent one from the ticket office.
Bolt scooters must be left in front of the Open Air Museum.
Free admission – 23rd April and 29th September.
I recommend checking out their official website to see the most up-to-date information as well as to see if there are any performances or activities planned for the time you arrive.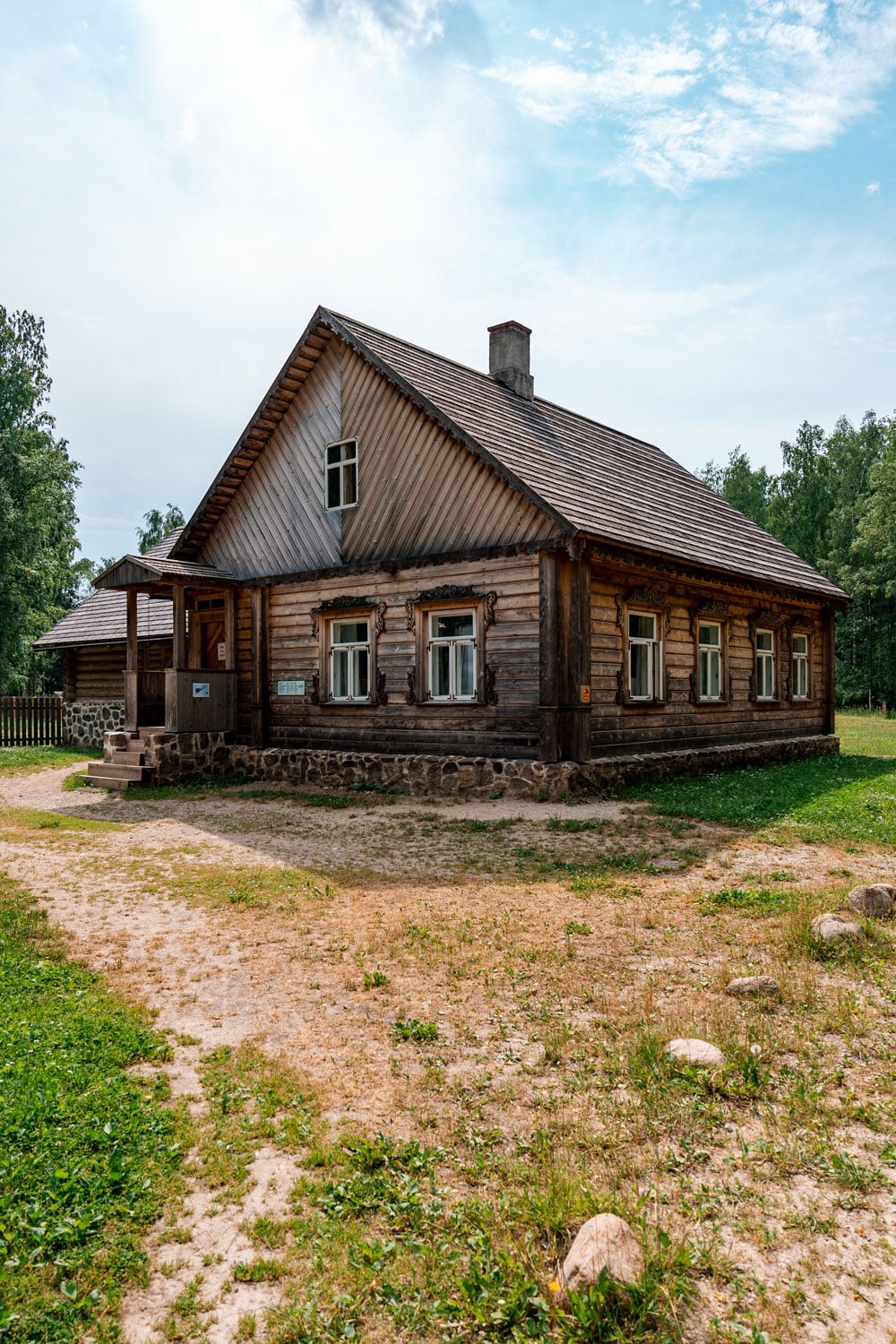 Our view on the Estonian Open Air Museum:
We had a lovely time at this museum and enjoyed walking around. It was interesting to see how people lived in the past 200+ years. There was a large map right at the beginning after you exit the ticket office and you also get one with your tickets. If you don't want to miss anything I recommend following the map.
There were a few employees dressed in traditional costumes in some of the houses but apart from 1 who showed us how to weave a floral wreath, the rest felt slightly awkward and mostly ignored us so we had no idea if they were supposed to explain something or not.
We both highly recommend this place if you are planning on visiting Tallinn for more than a few hours.