This is a list of all things you need to know before driving in Europe. It contains useful information about car essentials, documents, speed limits, parking, and more. Based on personal experience!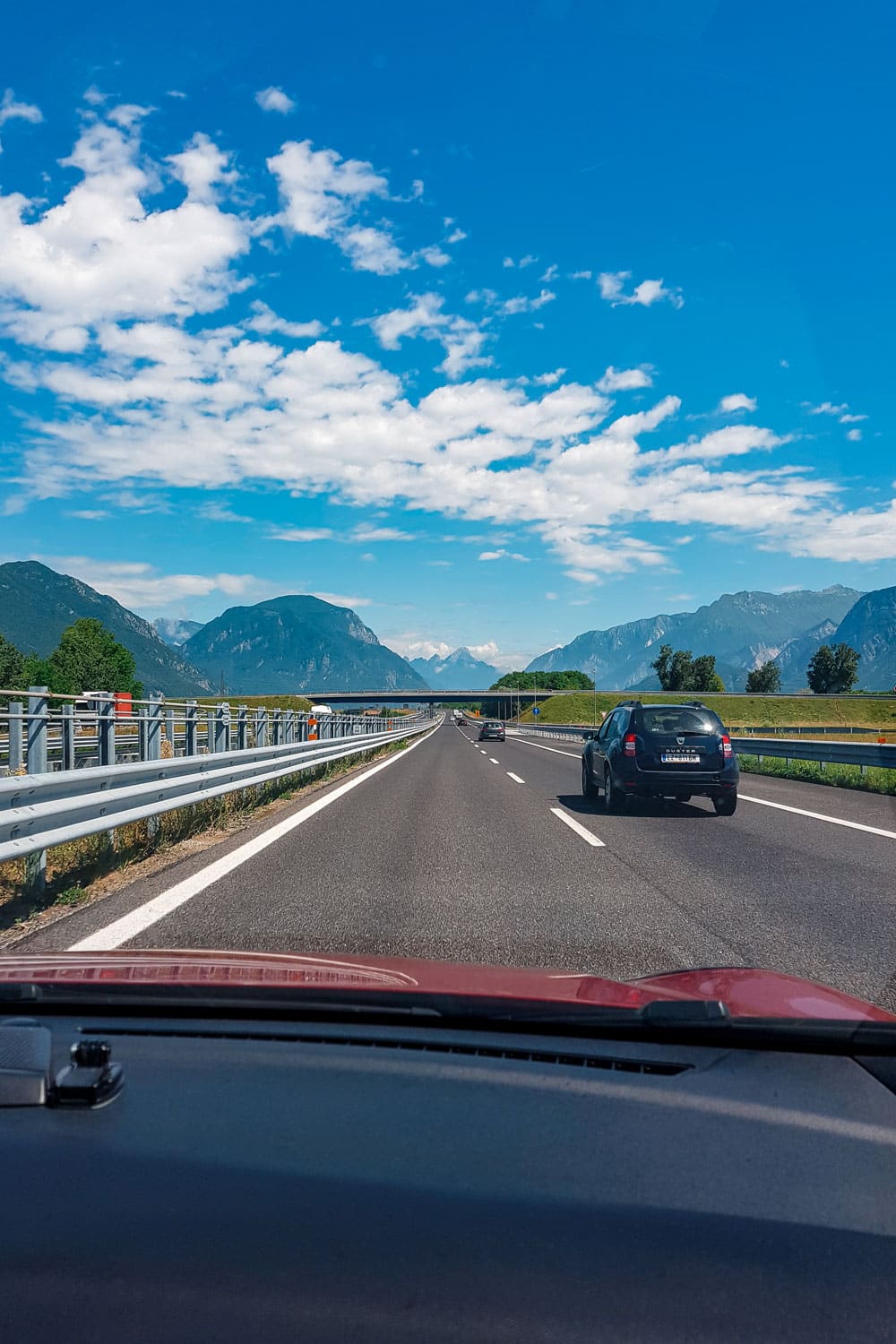 There are many ways to explore Europe. Backpacking is the obvious option when on a budget, city breaks are perfect for long weekends, and cruises are great for exploring multiple destinations.
Most travelers love to cover European capital cities because they are easily accessible by all the major airlines. But what If you want to explore Europe off the beaten track?
To venture a bit farther from the obvious places, a car (or a campervan) is the best option! Without a vehicle, you wouldn't be able to explore the true hidden gems like the Sanctuary in Novelda, the Monastery of Santa Maria de la Valldigna in Spain, or Karilatsi Open Air Museum in Estonia.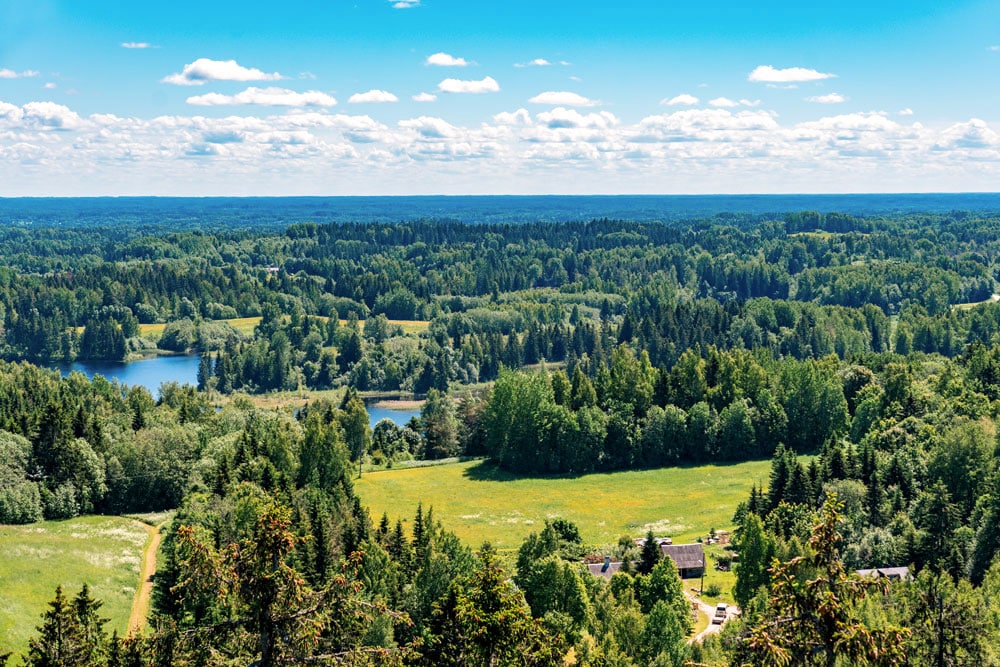 Now, driving through Europe is pretty straightforward, but there are things you need to remember and research before you go.
In the summer of 2022, we traveled across Europe when I was 5 months pregnant, and in one month we covered Spain, France, Italy, Austria, Poland, Lithuania, Latvia, Estonia, and Slovakia. We have driven on express roads, country roads, in cities, and seen a ton of places off the beaten track.
We created a list of essential documents for driving in Europe to help fellow drivers plan their trip as well as this roundup that includes all the things you should know before road-tripping Europe.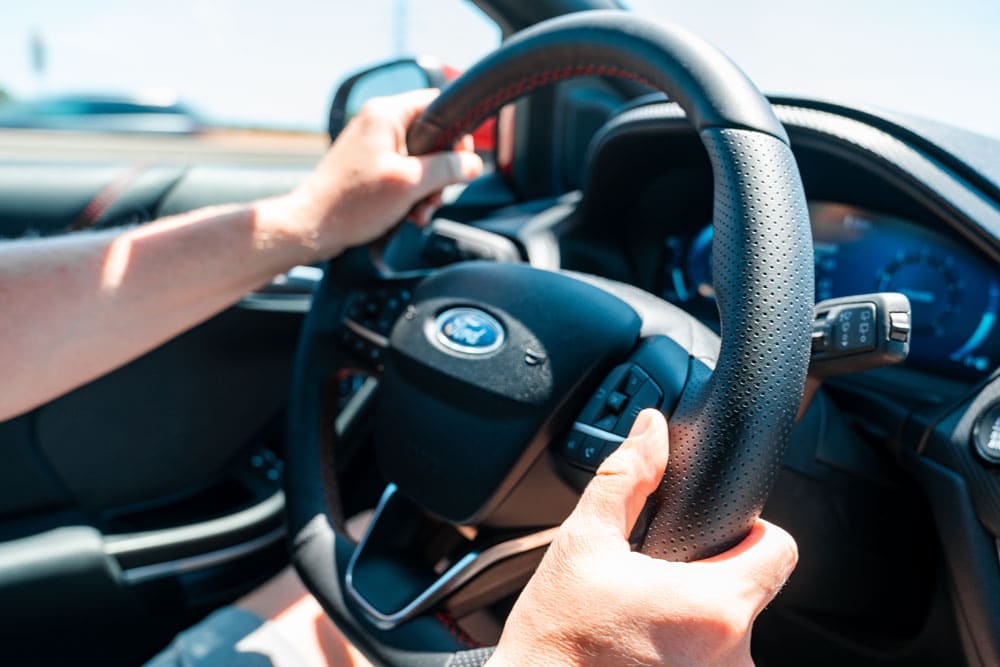 13 things to know before driving in Europe
1. Roads are narrower than in the U.S. – This can be tricky, especially when you are not used to it. Some windy roads will probably be one of the most scenic ones you have ever seen but they can also be extremely challenging!
2. Cars have manual transition – most drivers in Europe own cars with manual transition. This means that most of the rental cars are also operated by a stick. If you are renting a car in Europe and are not comfortable changing gears when driving, make sure to ask for an automatic transmission car (or better, pre-book it online). Because there are not many of those around, they can be gone quickly, especially during the high season.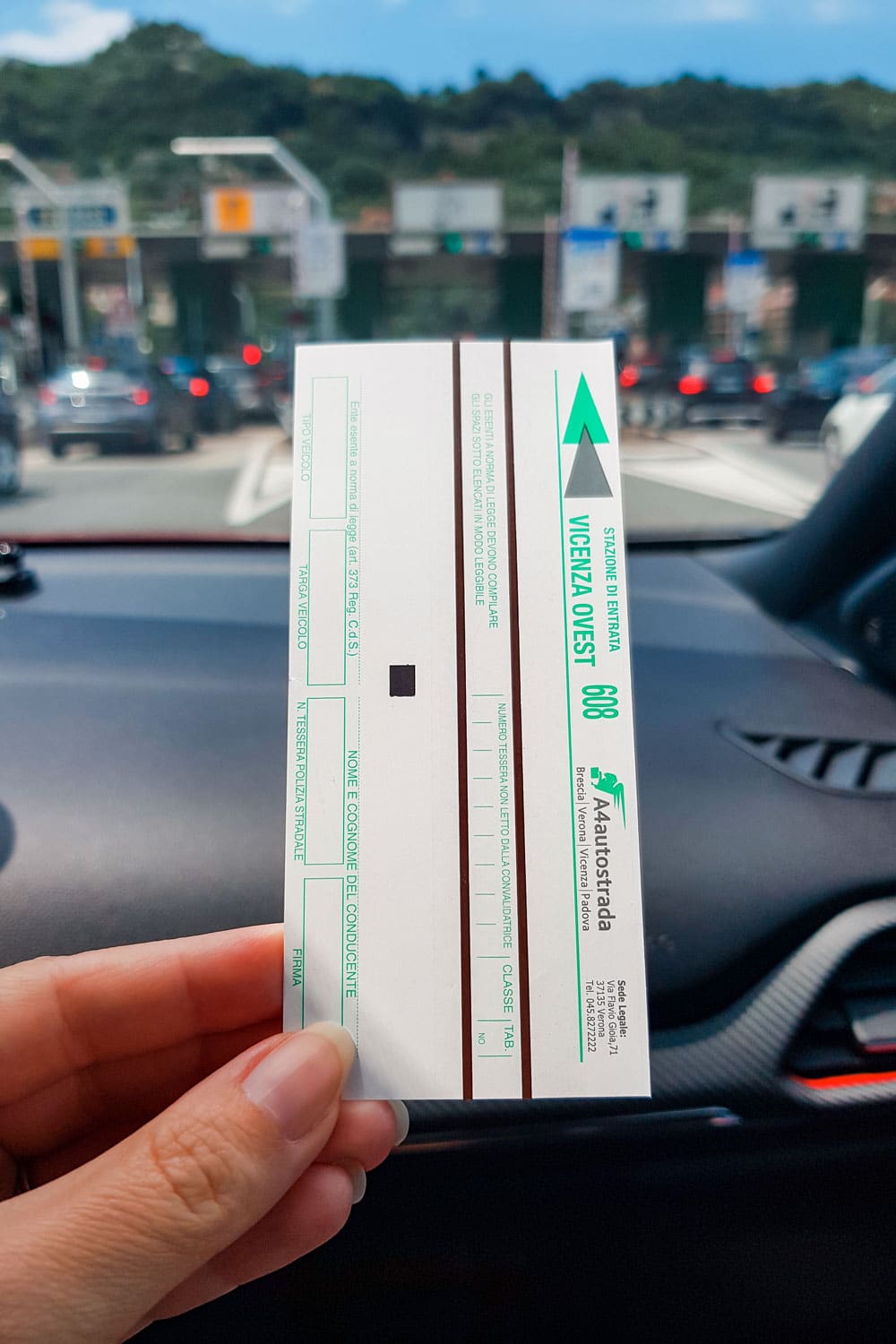 3. Motorways/highways/expressways require paying tolls or buying a vignette – except for Germany, where you don't pay any toll for using a motorway.
4. Vignettes – Some European countries use toll booths where you pay every time you use a motorway (Italy, Spain, France) while others require all drivers to have a vignette (i.e., Slovakia, Czechia, Austria, Switzerland). These can be bought for a specific time (i.e.: a week, a month, a year, 10 days) and must either be stuck on your front window (these can usually be purchased at a gas station/petrol station usually right on the border of a certain country or can be in a paper form (these can be bought online).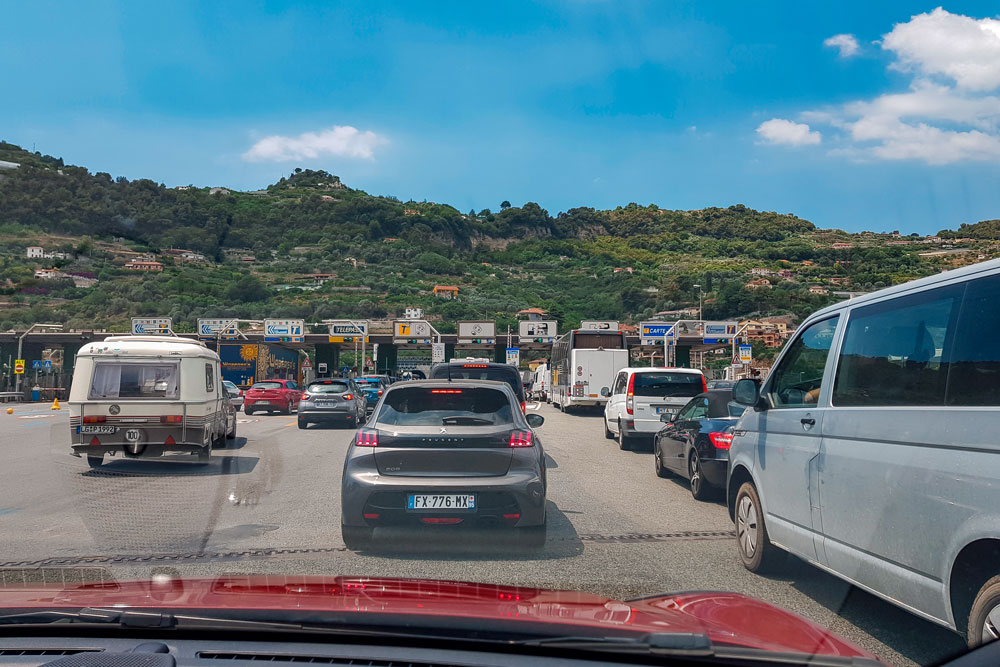 5. Always drive on the right – except for the United Kingdom, Ireland, Cyprus, and Malta where they drive on the left side of the road.
6. Be careful when entering and exiting roundabouts – some are with 2 lanes (very "popular" in Spain) and exiting can be confusing. Try to keep in the outside lane which makes leaving the roundabout easier but be careful and check the traffic in the inner lane as well. Some drivers tend to cross the lines without signaling.
7. Lights on! – Most European countries require driving with lights on at all times (day and night). Tip: To avoid any fines, we recommend keeping them on in every country you drive through.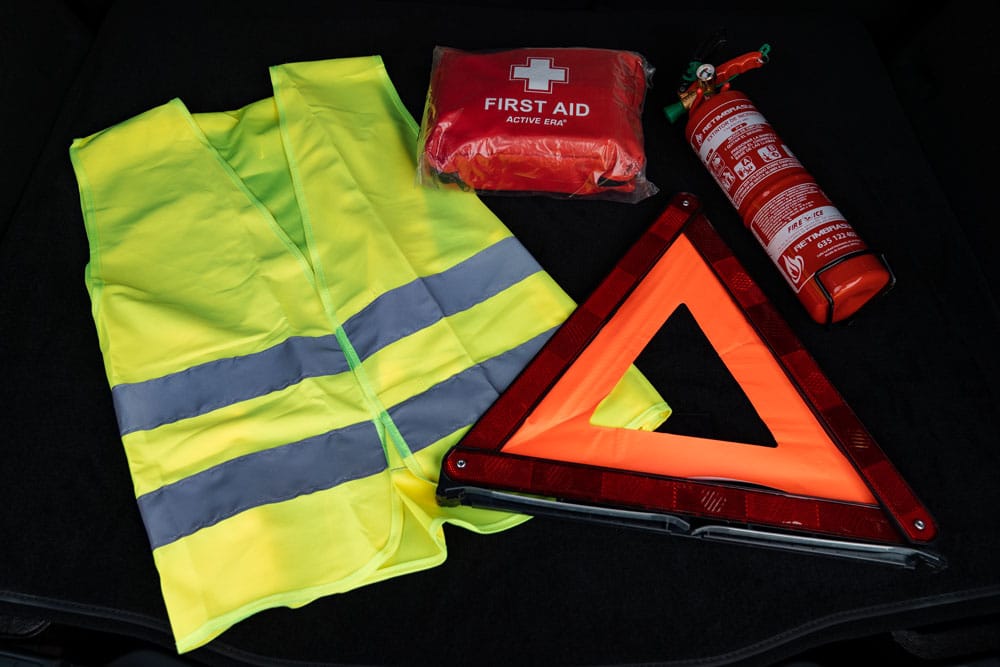 8. Car equipment – This varies but it is best that you have a first aid kit, a warning triangle, a reflective vest, and a fire extinguisher with you at all times. They don't take up much space. Also, make sure they are easily accessible inside the car and not in the trunk. Somewhere within reach from the driver's seat is the best option!
9. International car stickers – Drivers from the United Kingdom who drive their own car in Europe will need to have a white sticker with the black letters "UK" at the back of their car. I have not found any information if it is a must for other drivers. We had a Spanish car without the sticker, but we have seen some cars from Switzerland having it as well.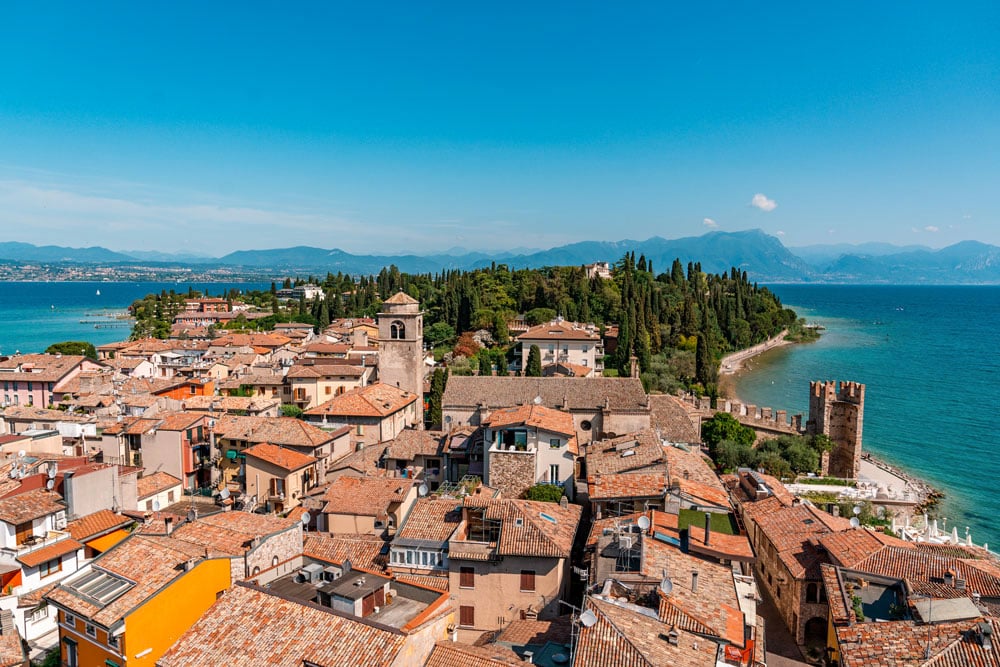 10. Parking in the city – This can be a challenge, depending on what city you drive in. Parking spots tend to be small, and free parking on the street is almost impossible in busy cities and tourist spots no matter what their size – from Barcelona to Athens, Sirmione to Tallinn. I recommend using parking garages if you can. Bear in mind that many large cities also have so-called environmental or emission zones. Some charge a high tax for entering their city centers while others allow only electric cars to drive through.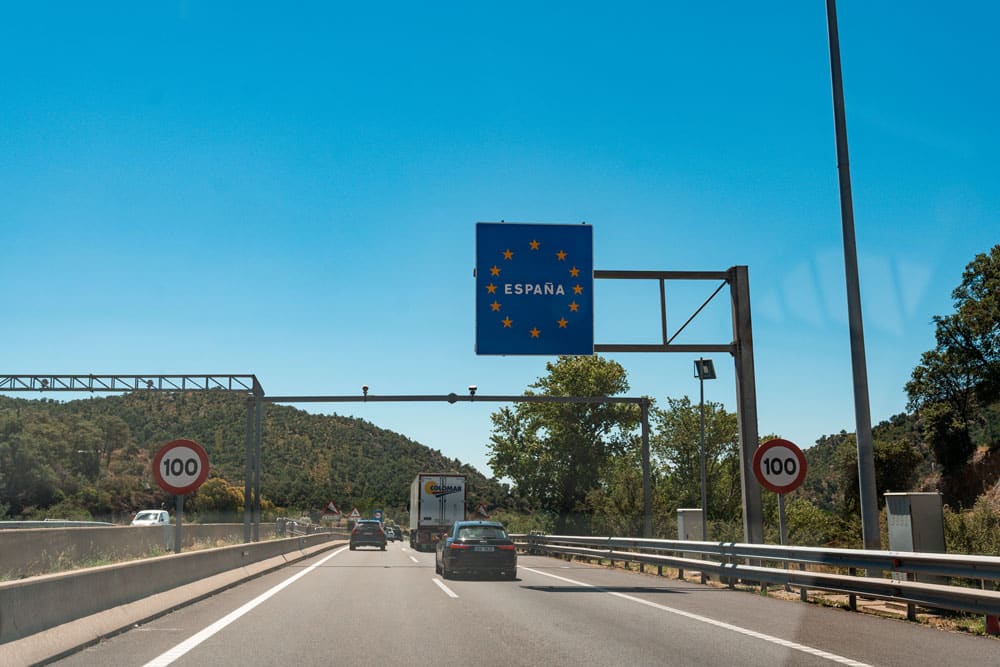 11. Speed limits on motorways/highways/expressways vary between 120 km/h (75 miles) to 130 km/h (80 miles) with no limit in Germany. Good to know: Usually, when the motorway goes through a city, the speed is reduced.
12. Speed limit signs – Don't expect to see the speed limit signs everywhere you drive. We have driven in countries where we did not find any road signs showing the speed allowed. For that reason, it is always best to double-check this online. Or, if your car GPS does not show this, you might want to check it out with your car maker – for a small fee, they will add it to your system, and let me tell you, it is a life changer!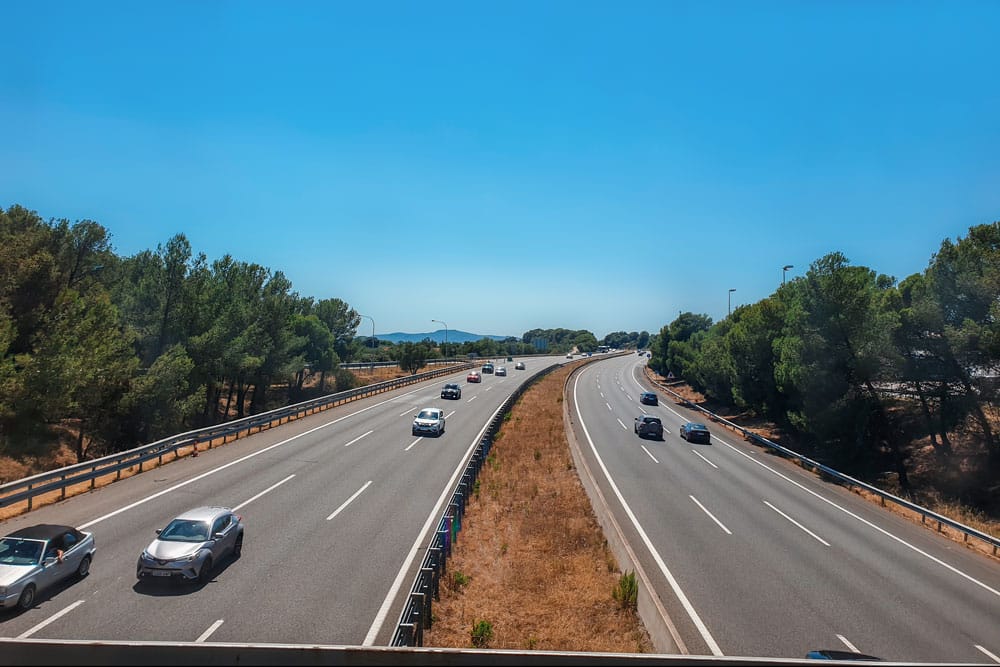 13. Driving on motorways/highways – In some countries (like Italy and France) the drivers seem to have their own rules and speed limits. Be careful and always double-check when overtaking or changing lines. The right lane is always the slowest one, left is always for overtaking. If someone passes you from the right side, know that this is illegal! Around large cities, where you can have 4 or 5 lanes for traffic, cars tend to change lanes quickly and without any rules.
These are the main things to remember when driving through Europe. 27 countries belong to the Schengen Zone which means in most countries there are no border controls, so border crossing is very easy.
Hope this post helps some of you. Let me know in the comment section if you feel there is some important information missing.
Happy Travels!