Planning a European road trip but not sure what documents you need to have with you when driving in Europe? This post contains all the information to help you organize your trip!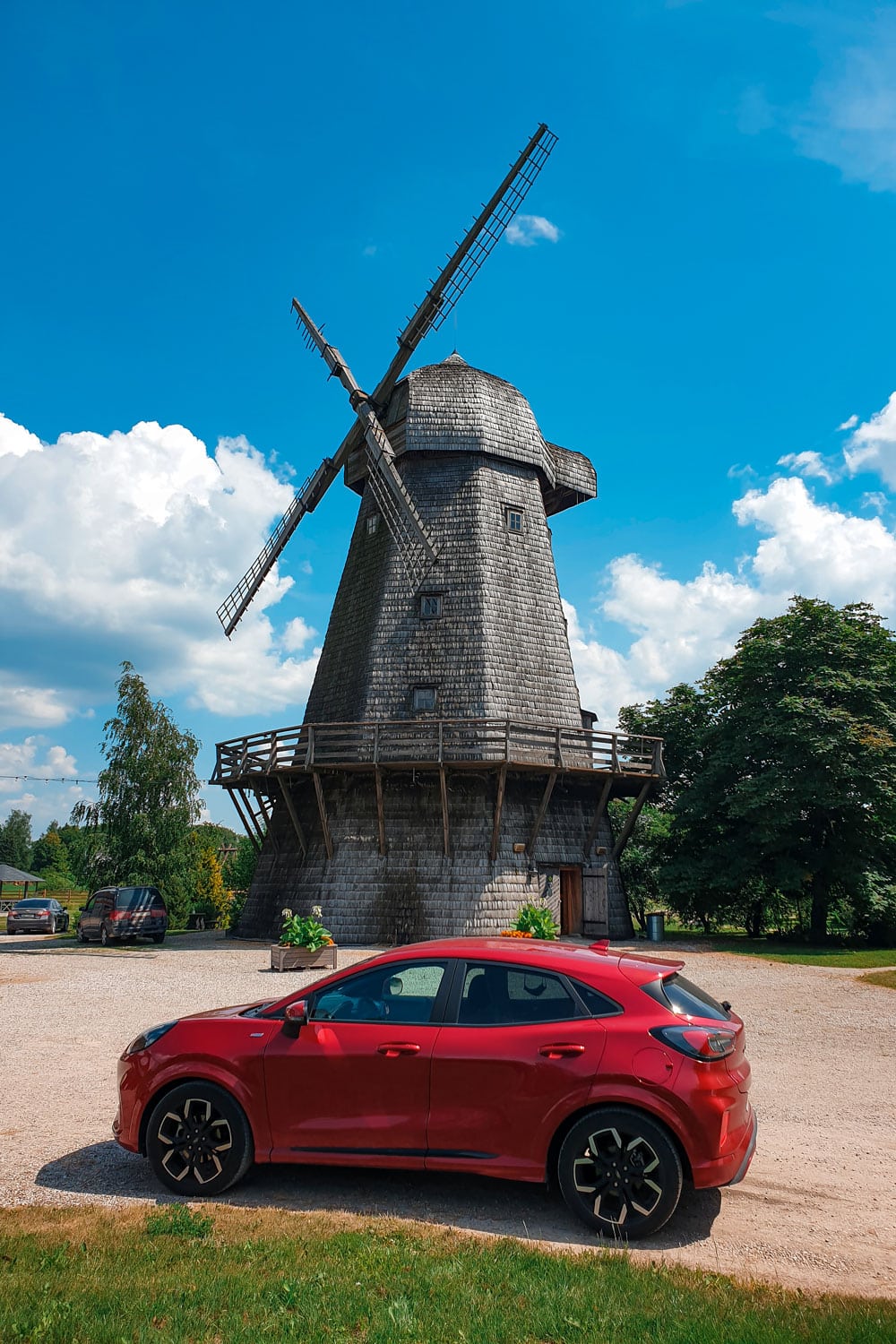 Plus, information about a new requirement (coming in 2024) for travelers from the United States and other non-EU countries!
Essential documents for driving in Europe
ID – Either a national identity card issued by one of the European Union's countries (Including Switzerland, Iceland, and Norway), or a passport. It should be valid for at least 6 months after your planned return date.
Vehicle insurance – You need to have car insurance documents in your vehicle in case the local police stop you.
EU Green Card – This green paper is an international document that states that you have vehicle insurance when driving abroad. Most countries don't require it anymore, but it is still recommended. Where to get it? Your insurance provider will issue this document for you.
Registration Certificate – A vehicle registration document is the official paper with your car's details. It can be a paper, a little booklet, or a card, depending on what country you live in. In the UK, it is called the "V5C", or also known as the "vehicle log book".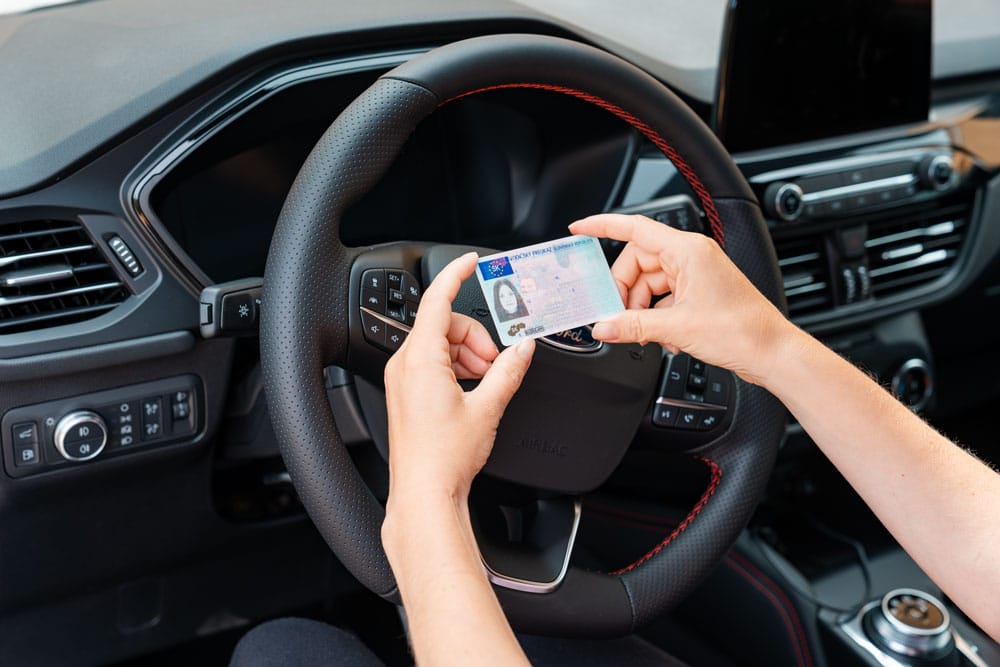 Driving License – A must-have in all countries in Europe! Make sure it is valid! If not, you will need to get a new one.
International driving permit – The citizens of the United States and Canada need to have this permit if they want to drive in Europe. Here is the list of countries where it is required: Austria, Bulgaria, Czechia, Estonia, Italy, Poland, Romania, Serbia, Slovenia, Slovakia, and Spain. Where to get it? You can get it from AAA for 20 USD. It is valid for 1 year. Note: This is not a replacement for your driving license!
Rental Documents – When renting a car. These will be provided for you by the car rental company.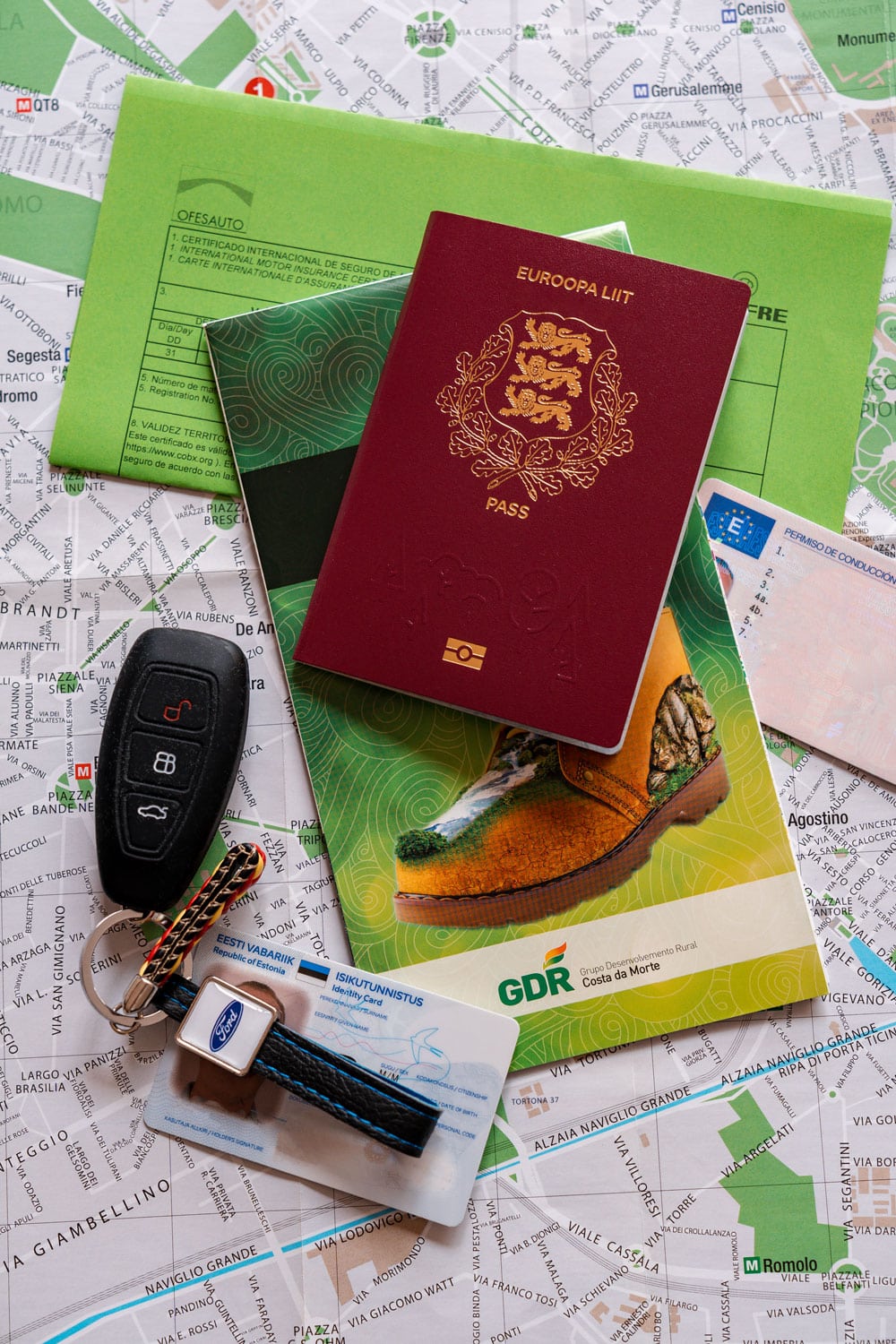 Useful travel tips
It is always good to make photocopies of your documents in case some of them get lost or stolen. Or scan all of them, save them in a folder to Dropbox or any other cloud storage space, and print out copies only when needed!
Always double-check with the embassy or official trustworthy websites to be sure what is needed for your travels. You never know – things that were required yesterday might not be required tomorrow!
When coming to Europe from the US or Canada and planning to travel in Europe for less than 90 days, no visa is required! But again, always check with your embassy as things tend to change.
From 2024, US citizens will have to register with the "European Travel Information and Authorization System" (ETIAS) if they want to travel to the European countries that are part of the Schengen Area (These countries include popular tourist destinations like Spain, France, Italy as well as Sweden, Slovakia or Estonia – to name a few. For the full list, check out the Schengen Visa website). This registration (it is not a visa) will also be a new requirement for travelers from other visa-exempt countries. More info on the ETIAS website.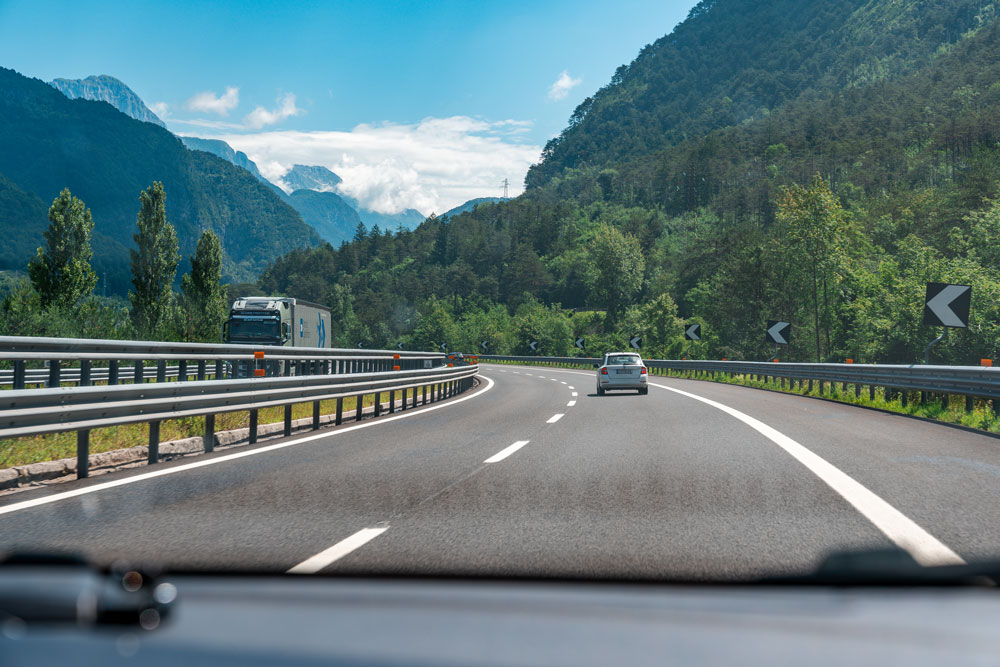 Frequently asked questions
Are the documents checked in every country you drive through?
No, they are not. Because most countries in Europe are part of the Schengen zone, there are no borders and so no controls of such. You can get stopped by the police while driving and that is when you will be asked to provide the paperwork.
On our summer Europe road trip in 2022, we visited and drove through 9 countries and covered 9000 kilometers (5,500 miles) in 1 month. During this time, we were stopped by the police only 1 time.
What if I don't have the International Driver's Permit?
You may face fines if stopped by the police. It is also a requirement when renting a car. Without it, you might not be able to rent a vehicle.
I only have a learner's driving license. Can I apply for International Driver's Permit?
No, you need to have a full driving license.