Planning a road trip in Europe? Here are all the things you need to know about using European motorways including tolls, speed limits, petrol types, rest stops, and more!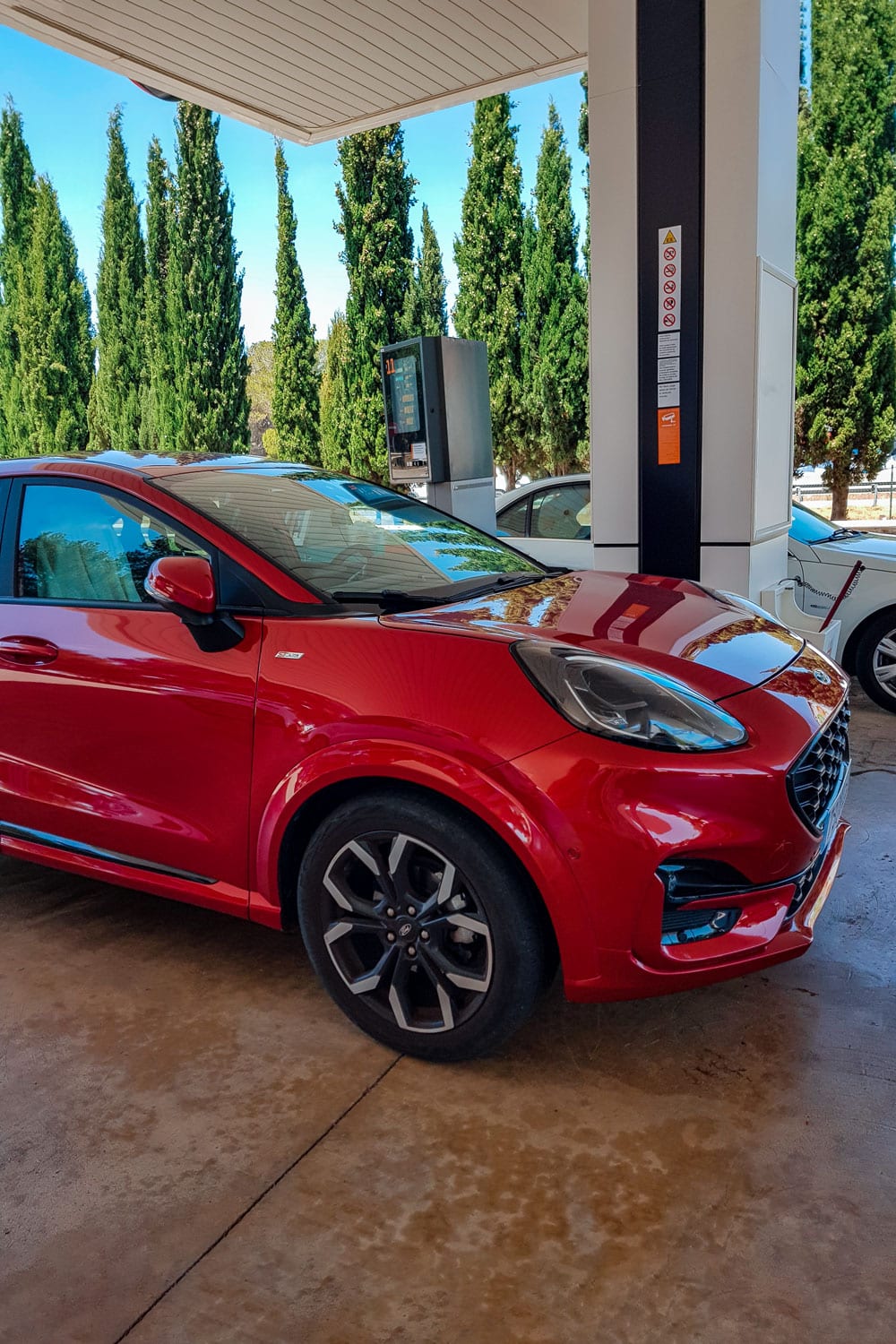 What is a motorway?
Motorways are roads built for fast traffic. They have typically 2 or more lanes in each direction. Traffic can enter or leave at designated exits and entrances only.
In Europe, they can include signs with national as well as European markings (starting with the letter E).
Some countries have only the European marking, some show only the national while others include both for easier understanding.
Note: Sometimes, it can get a bit confusing especially when your GPS shows only the European number while the country you drive through shows their national road number only.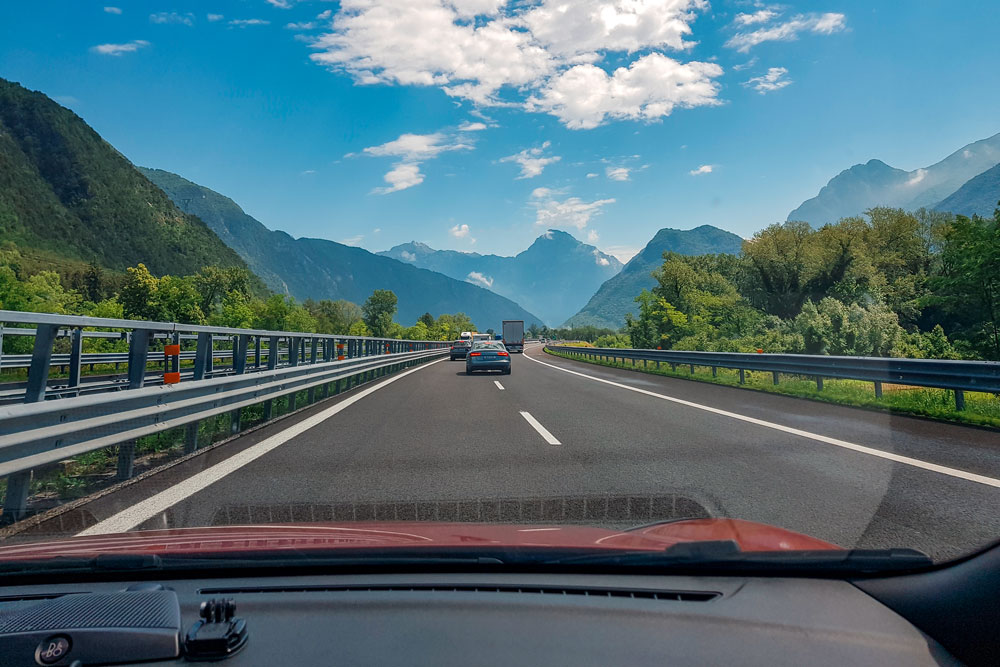 Should I use motorways in Europe?
Now this depends on what your plan is, your budget as well as how much time you have for exploring Europe.
Say you are thinking of traveling to Spain. You would like to rent a car (or bring your own). You want to take it easy and see places off the beaten track (like Monastery Santa Maria de la Valldigna, near Valencia).
Then, you don't really need to use highways. You can simply travel at your own pace and explore anything you like in the area you chose. Although using them will still save you time!
Tip: There are a ton of places to see in Spain so best is to choose what part you would like to explore by car. Say you fly to Madrid and rent a car. You don't need to travel far to see things. Royal Palace La Granja, Segovia, Consuegra Windmills, or Toledo are only a stone's throw away from Spain's capital.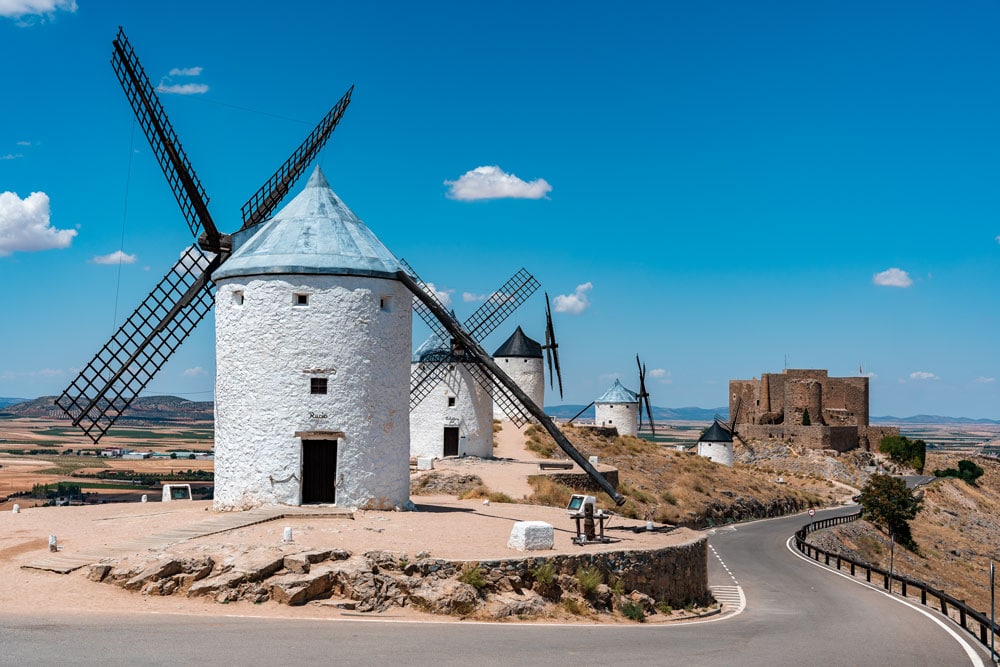 But, if you are going on a European road trip and want to see as much as possible, then using motorways (highways) is a must. You want to be able to reach your destinations fast and without any gridlocks (though there are the occasional ones on highways too).
And, yes, some of them come at a price. Driving the A8 motorway in Italy from west to east can easily cost 80 euros (about 85 USD in 2023). If you think it's too much, go explore Switzerland instead. A sticker valid for 1 year will cost you half the price. But, keep in mind that everything else is more expensive there!
Now, as I have mentioned, to use the fastest roads, you need to pay a fee – a road tax. Depending on what country you drive in, the way they collect the tax can vary.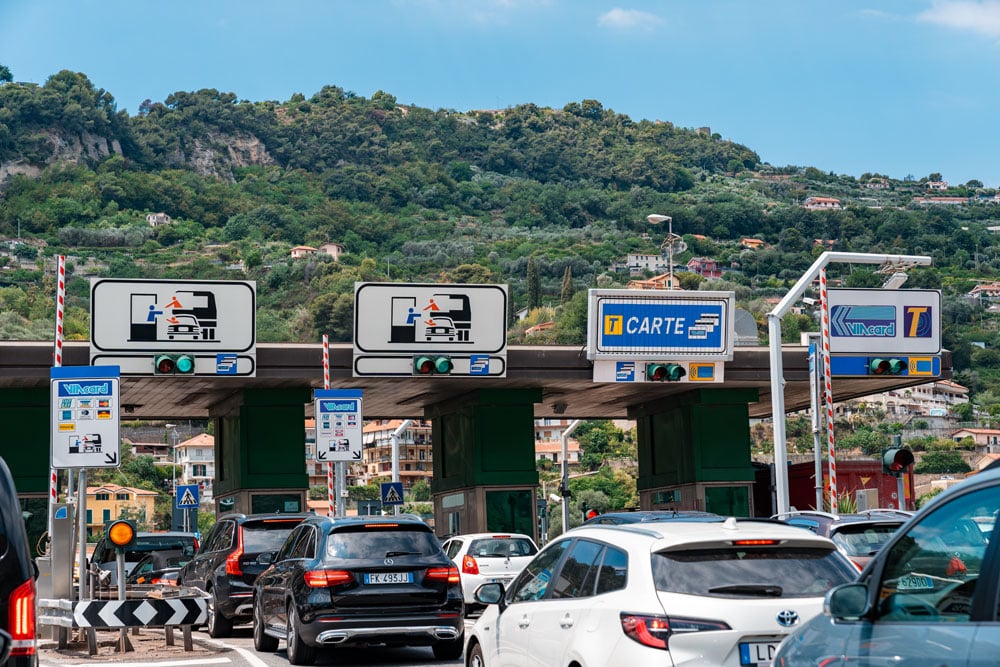 Countries with toll booths
Spain, Portugal, France, Italy, Croatia, Greece, Poland, Turkey and Norway
Countries with vignettes
Austria, Slovakia, Czechia, Hungary, Switzerland, Slovenia, Bulgaria and Romania.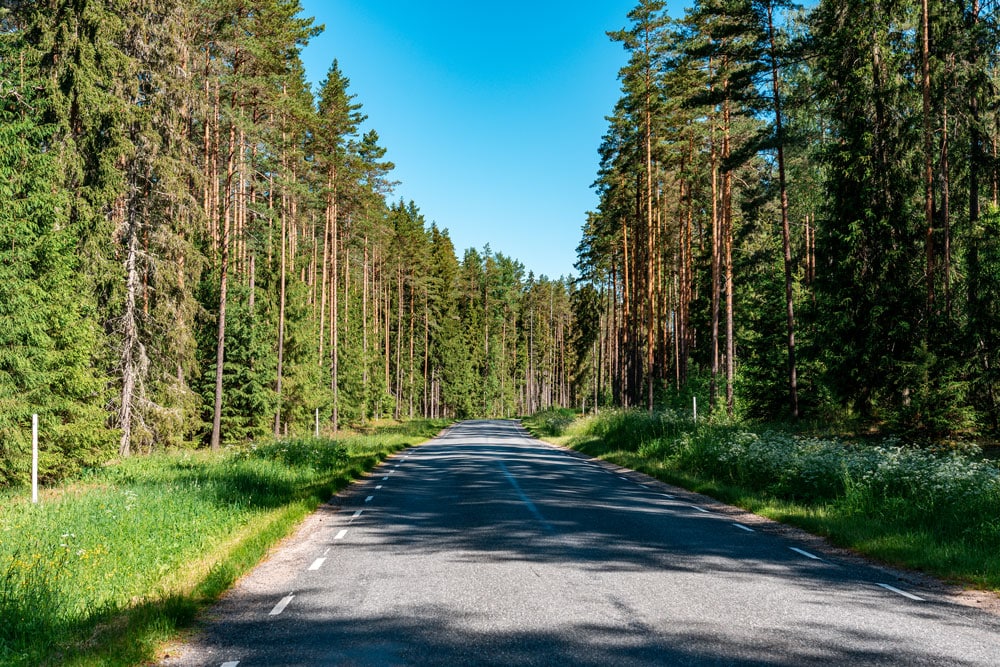 Countries without tolls
Belgium, Ireland, Denmark, Finland, Sweden, the United Kingdom, The Netherlands, and Estonia (note that this Baltic country has literally no motorways so the maximum speed on the road is 90 km/hour which is about 56 miles per hour).
Note: While using the motorways is free in these countries, you might still need to pay if you enter or pass a certain zone/area like the Liefkenshoek Tunnel in Belgium, the M6 Toll in the United Kingdom, or the Oresund bridge in Denmark.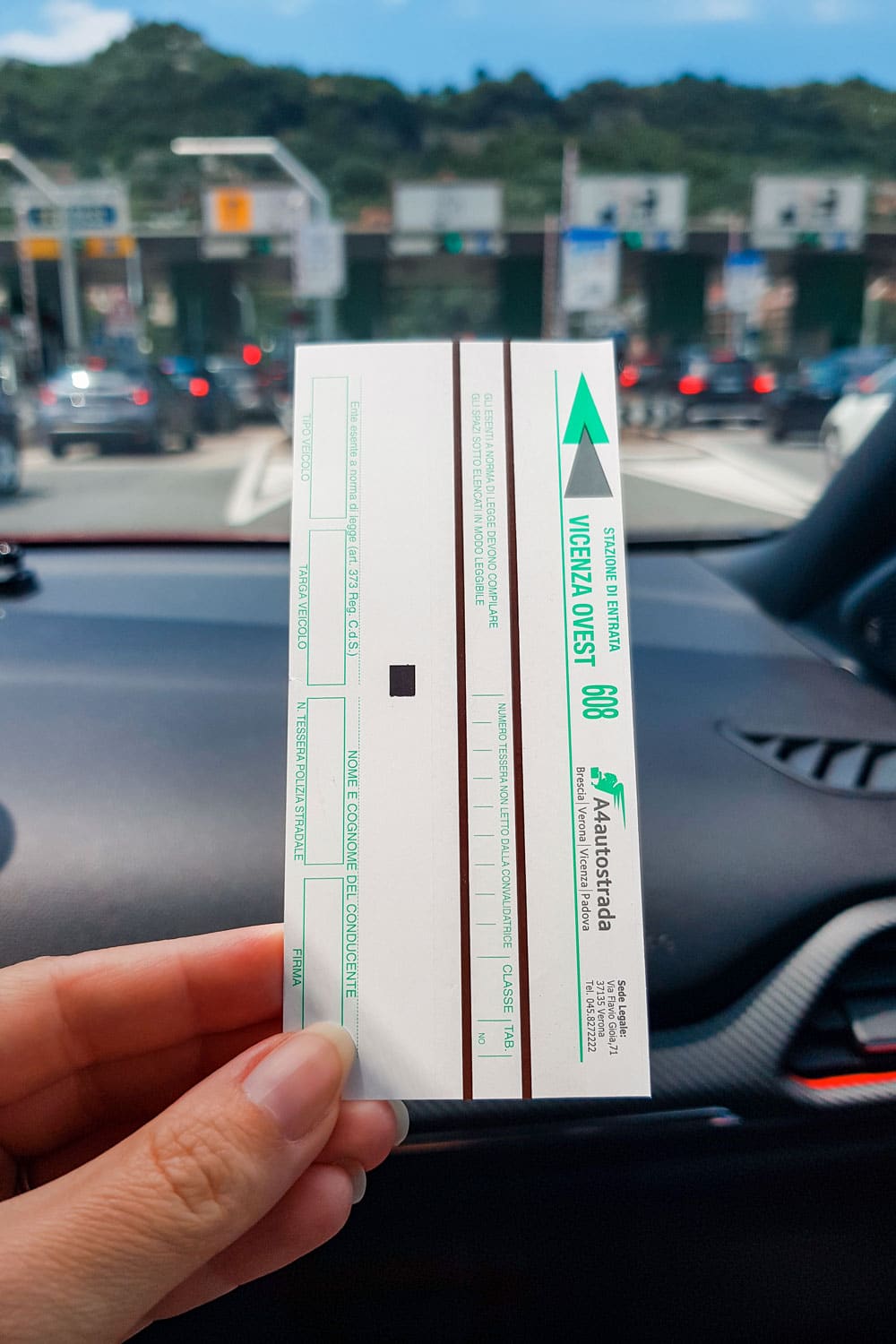 Prices
You either get to pay to enter the motorway or you get a ticket and pay at the exit.
Toll prices vary. If you travel by car, you more likely will pay less than those who own and travel in Europe in a campervan. Some countries don't charge anything unless your vehicle weighs over 3.5 tons.
Italy and France are the most expensive ones when it comes to toll charges.
The best value for money would give you vignettes, especially when you are planning on driving in Europe for a longer period. These stickers need to be stuck to your windshield and can be bought for a specific time frame – i.e.: 10 days, a month, or a year.
How to pay tolls at a toll pass?
You can pay by card or cash but make sure to choose the right line. If you go to a line where a person attends you, you can only pay by cash.
There are also lines where you don't pay anything – cars simply pass through (In France they were marked as "Telepéage". These are only for those drivers who have a special machine set up in their car that reads their number plate and takes money off of their account after they pass. If you don't have such, the barrier will not lift for you.
How to buy a vignette for the motorway?
This will vary, depending on the country you drive in. You can buy them online with your card. If you choose this option, make sure to use an official seller. There are many scammers – websites that sell vignettes for double the price!
In Switzerland, you can only buy a vignette several weeks in advance. Then, they will mail it to you via post. If you leave it to the last moment, you won't be able to buy one. If you see an option online where it says you can buy it even last minute, know it is a scam. Also, the price is set at 40 Swiss Franks! If a website asks for more, it is a scam!
Some countries now use electronic vignettes, so you don't have to stick them to your windshield anymore. You just need to print out a confirmation paper and keep it in your car at all times (We purchased such online when traveling in Slovakia).
You can buy actual vignettes at gas stations/petrol stations located right on the borders. Say you travel from Italy to Austria. Buy your vignette at the last gas station in Italy. They will ask for cash only though!
Tip: Forgot to buy souvenirs on your road trip to Italy? Italian gas stations along their motorways/highways have a great variety of edible gifts like wines, pasta, and prosciutto. They are gift-wrapped and very reasonably priced for a petrol station!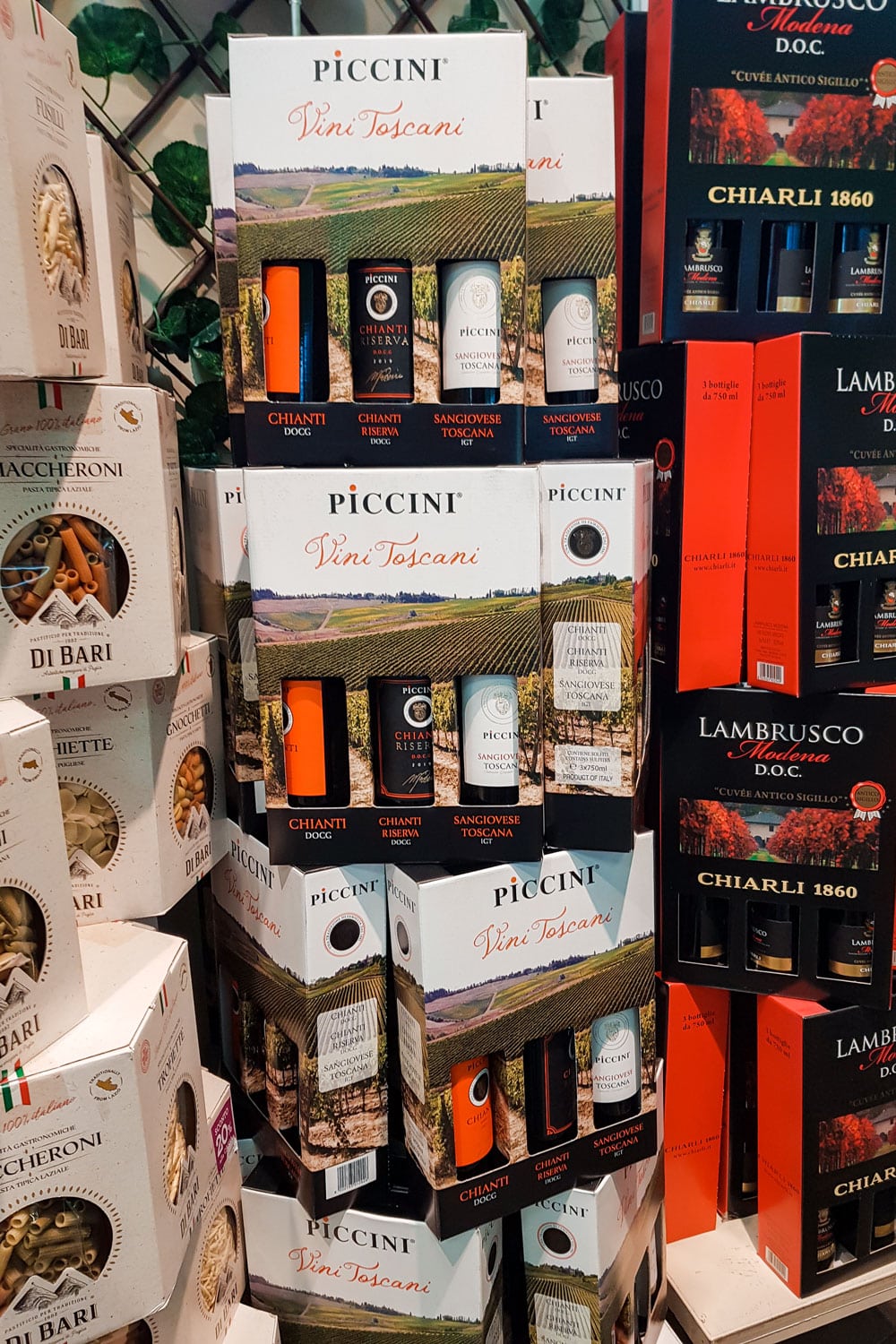 Important information
Spain is planning to introduce a Free Flow toll payment system in 2024. This means that cars will not need to stop at a toll booth. Their number plate will be linked to a credit card.
Switzerland is planning to introduce an e-vignette in 2024!
Speed limits on motorways in Europe
The maximum speed you can drive on a highway vary from country to country. Here are a few examples:
Without limit – Germany
140 km/hour (87 miles) – Poland, Bulgaria
130 km/hour (80 miles) – Austria, Croatia, France, Czechia, Greece, Italy, Slovakia, Slovenia, Luxemburg, and Hungary
120 km/hour (74 miles) – Switzerland, Spain, Portugal, Netherlands, Belgium
110 km/hour (68 miles) – Norway, Sweden (some straight or easy-to-drive-on motorways allow 120 km/hour), Lithuania (in summer it is 130 km)
100 km/hour (62 miles) – Denmark
Important:
In some countries, the speed limits are reduced depending on the weather conditions, season or when the motorway passes through a city. Have a GPS showing speed signs or check online before you travel!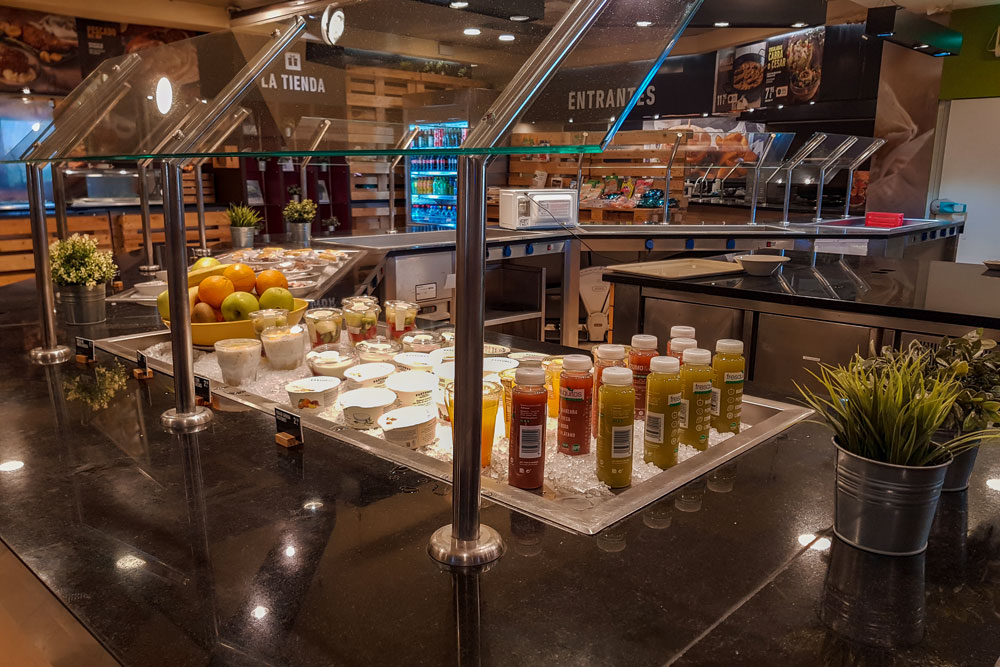 Rest stops and gas stations
We have covered 9,000 kilometers (5,500 miles) in 30 days in Europe and we have seen all kinds of stops along the motorways.
In France, they are called "aire" and they are literally everywhere – every 20-30 kilometers (12-18 miles) there is one. Either they are simple with picnic tables and toilets or proper ones with petrol station, food, snacks, souvenirs… The same goes for Italy.
In Spain, there are signs telling you how far the next rest stop is so you can plan ahead. Our favorite place was on the AP-7 highway, just North of Valencia. With a great selection of snacks, a canteen, and showers – it was a great spot to rest.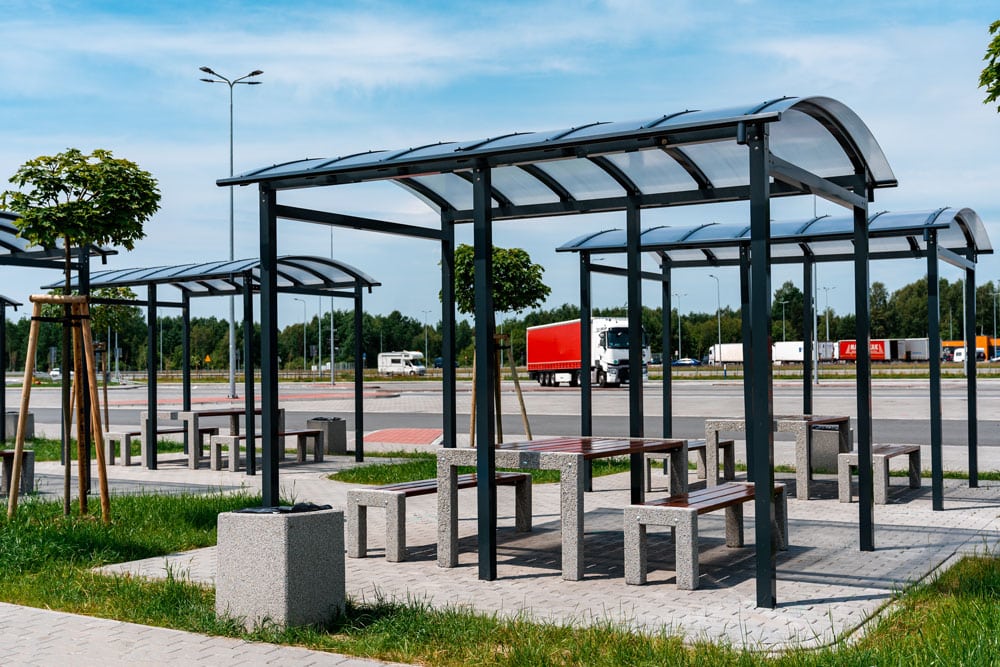 In Poland, we drove on free highways only. Each rest stop (unmanned) had clean toilets and nice areas to rest including a kid's playground. In some places, you could come across a proper restaurant that was just off the main motorway.
In Austria, many of the gas stations and restaurants charge a fee to use their bathroom. The fee is usually 0.50 cents to 1 euro.
Slovakia's rest stops – "odpočívadlo" usually have a restaurant and toilets, and petrol stations sell the usual items – snacks, ice creams, pastries,…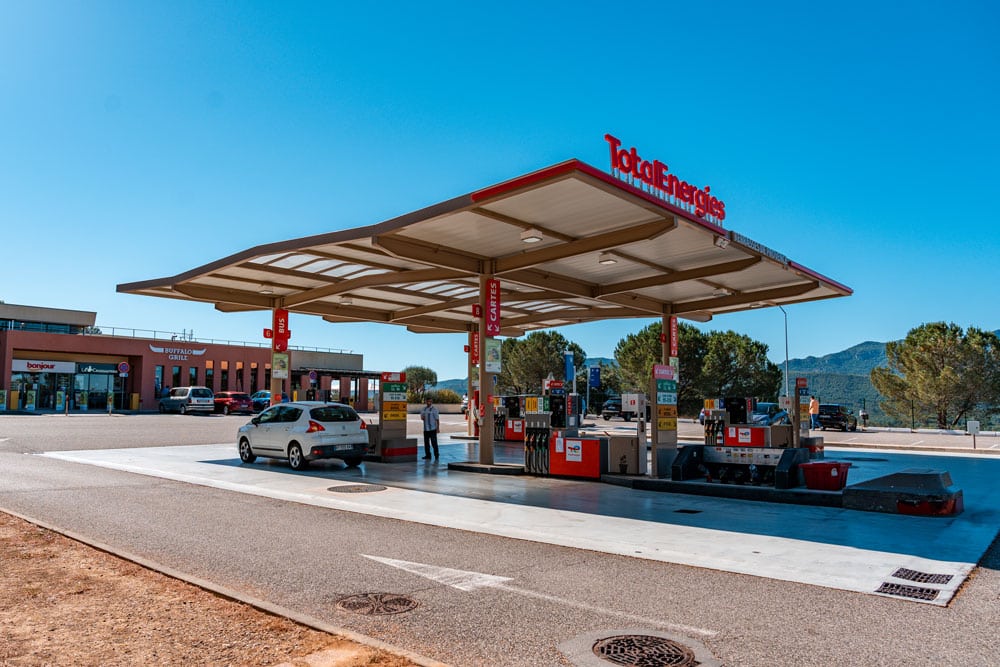 What type of petrol there is in Europe?
Petrol (used by most cars) usually comes in 2 options: 95 (Super) and 98 (Super Plus). These can also have other markings: E5 and E10. Any of these are fine to use. Super Plus 98 – More expensive (and better) than the 95 type.
A small number of cars can use diesel. This can also be marked as B in a circle.
What is Europe E10 fuel?
It is a type of petrol that contains 10% of ethanol which is more environmentally friendly. It is not recommended for old cars at it can cause corrosion of car parts, engine included!
What is E5 fuel?
Same as the E10, it contains a small amount of ethanol. In this case, it is 5%.
Is it OK to mix 95 and 98 petrol?
Yes, you can do it without a problem.
Tip: Ask at a car rental what fuel your car takes. This information should also be provided with a car handbook and/or on your car's petrol hatch.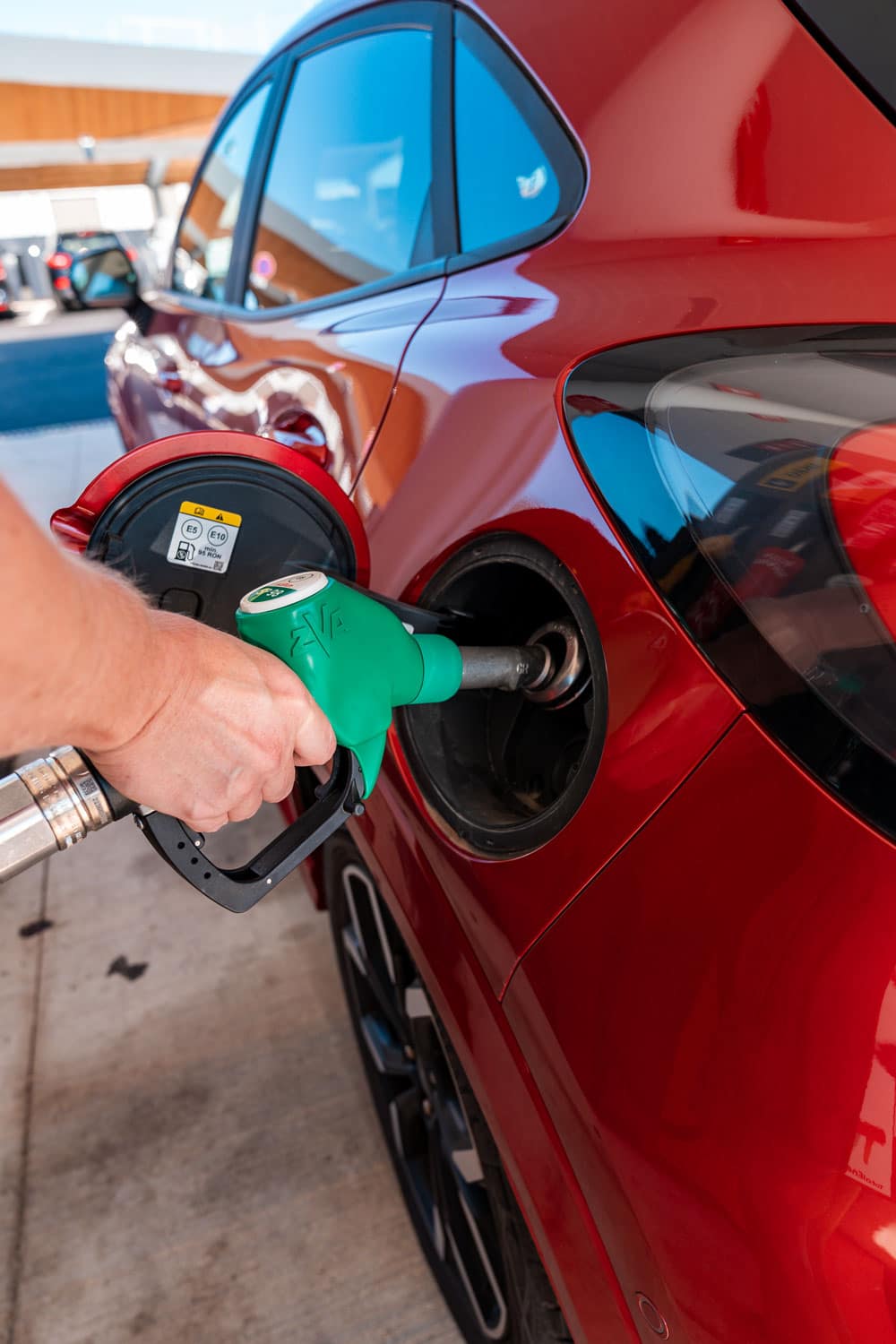 Currency in Europe
20 European countries use Euros which makes traveling easy. Here they are:
Austria, Belgium, Croatia, Cyprus, Estonia, Finland, France, Germany, Greece, Ireland, Italy, Latvia, Lithuania, Luxembourg, Malta, the Netherlands, Portugal, Slovakia, Slovenia and Spain
In Czechia, you will need České koruny. In Switzerland, it is Swiss frank. Poland uses Zloty and Sweden uses the Swedish krona. Hungary has forints, in Denmark, you will need Danish krone. Bulgaria – Bulgarian lev.
Note: While you may be OK to pay at gas stations with your credit card, you might still need some cash – in case you need to pay to use the toilets or simply just in case.
Important: