How to plan a safe road trip during pregnancy? This post provides tips and personal experience from our long journey across Europe when I was 5 months pregnant.
We covered 9 thousand kilometers (5,500 miles), often spending 8-10 hours a day in our car.
In June 2022, my husband and I left our apartment for a month-long car journey across Europe. This trip was long overdue, and it was our last shot at "getting it done" before our baby was due.
This post is written based on my own experience traveling in the second trimester. It is not advice. I only share my tips and experience because when I researched this topic, I could barely find any information/advice from real people. Has someone done it to our extent? Has anybody been on a long road trip while pregnant? And by long I meant weeks rather than days. It seemed like not.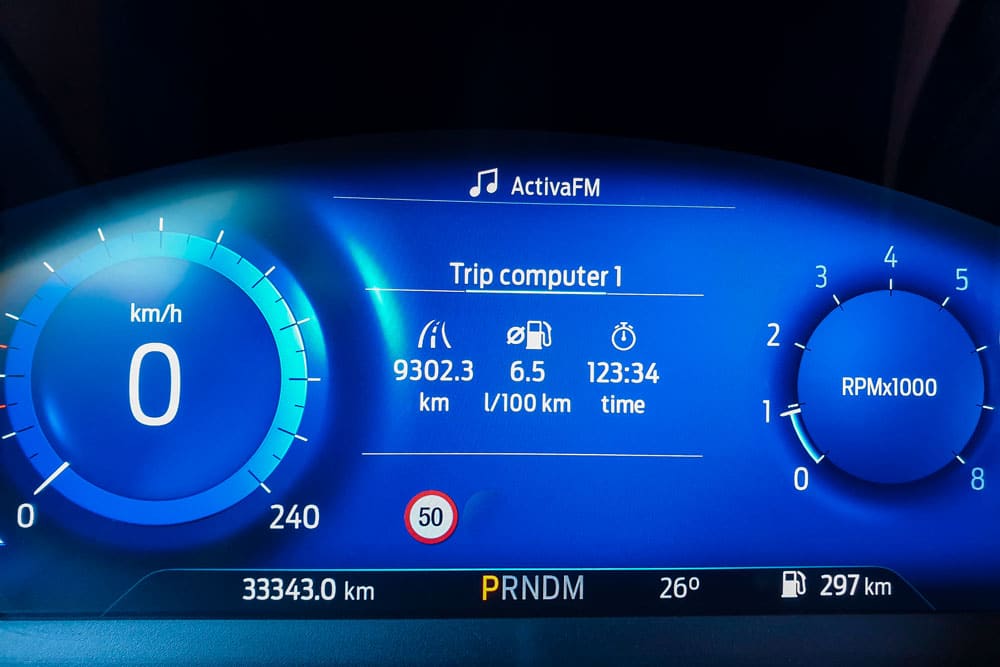 That made me a bit apprehensive and to be honest, I was also scared and not sure what to do. My family thought it was not a good idea at all.
Our aim was to cover a 40-hour car journey from Calpe, Spain to Tartu, Estonia as smoothly as possible. But being first time pregnant I had no idea how my body would cope with the trip.
So, after a long decision-making process, I planned the journey with as many stops as possible. We included not only overnight stays to our Europe itinerary but also days off when we would do sightseeing (There are plenty of places around the main European motorways worth visiting like Sirmione, a little gem on Lake Garda in Italy).
We also did a small detour to see my family where we stayed for 4 days and were able to rest properly before completing our last leg of the journey to Estonia.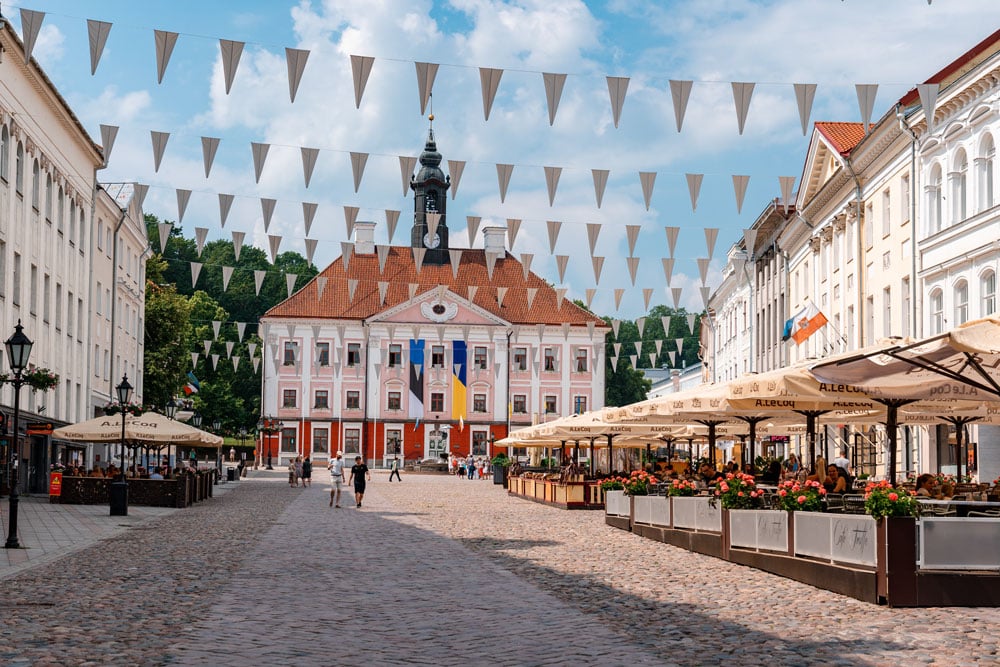 Important
Always check with a health professional to see if you can travel when pregnant. Every pregnancy is different. What works for me, might not work for you.
At the end of the day, if you already don't feel good when at home, then don't plan a road trip or any unnecessary travel. Chances are you won't feel any better on the road either.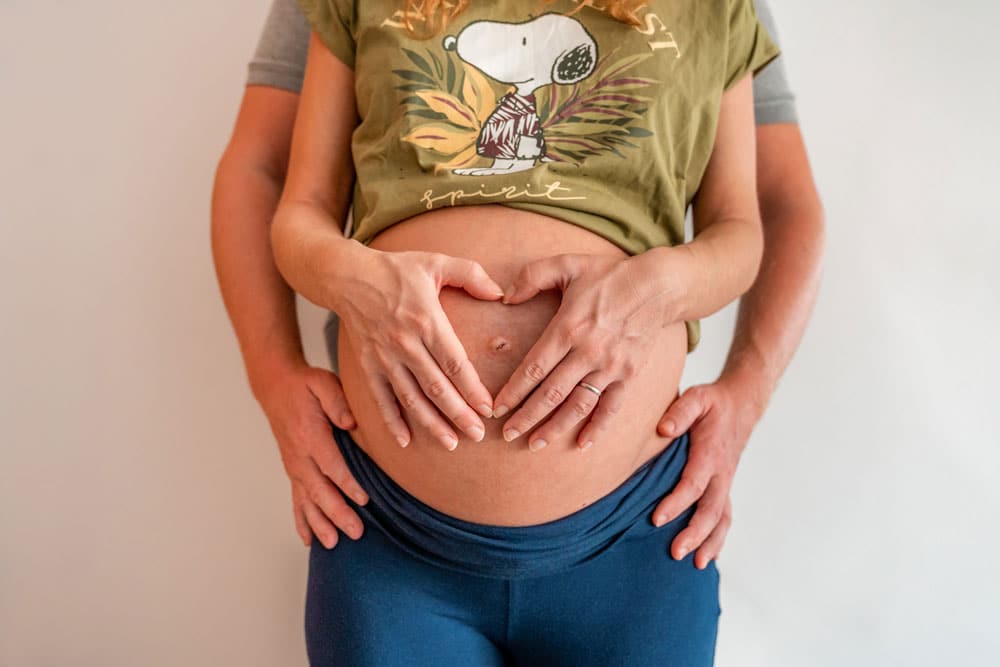 My pregnancy – overview
1st trimester – I could not complain. No morning sickness, no swollen feet, no weird cravings, no discomfort, just being more tired than usual. And as a bonus, my motion sickness disappeared for the entire duration of my pregnancy.
2nd trimester – Similar to the first one, no major issues at all. My bowel movements had changed from being regular to being not-so-regular at all and going to the bathroom was no "fun" but that was about it.
3rd trimester – After week 30, things changed rapidly. I cannot imagine I would attempt any travel at 30 weeks pregnant, let alone at a later stage. I'd say it was because of a couple of emergency room visits, 2 weeks down with the "world famous" virus, bathroom visits every hour (literally) at night, strange pains, and other "fun" stuff. So, can I imagine traveling in the 3rd trimester? Absolutely not!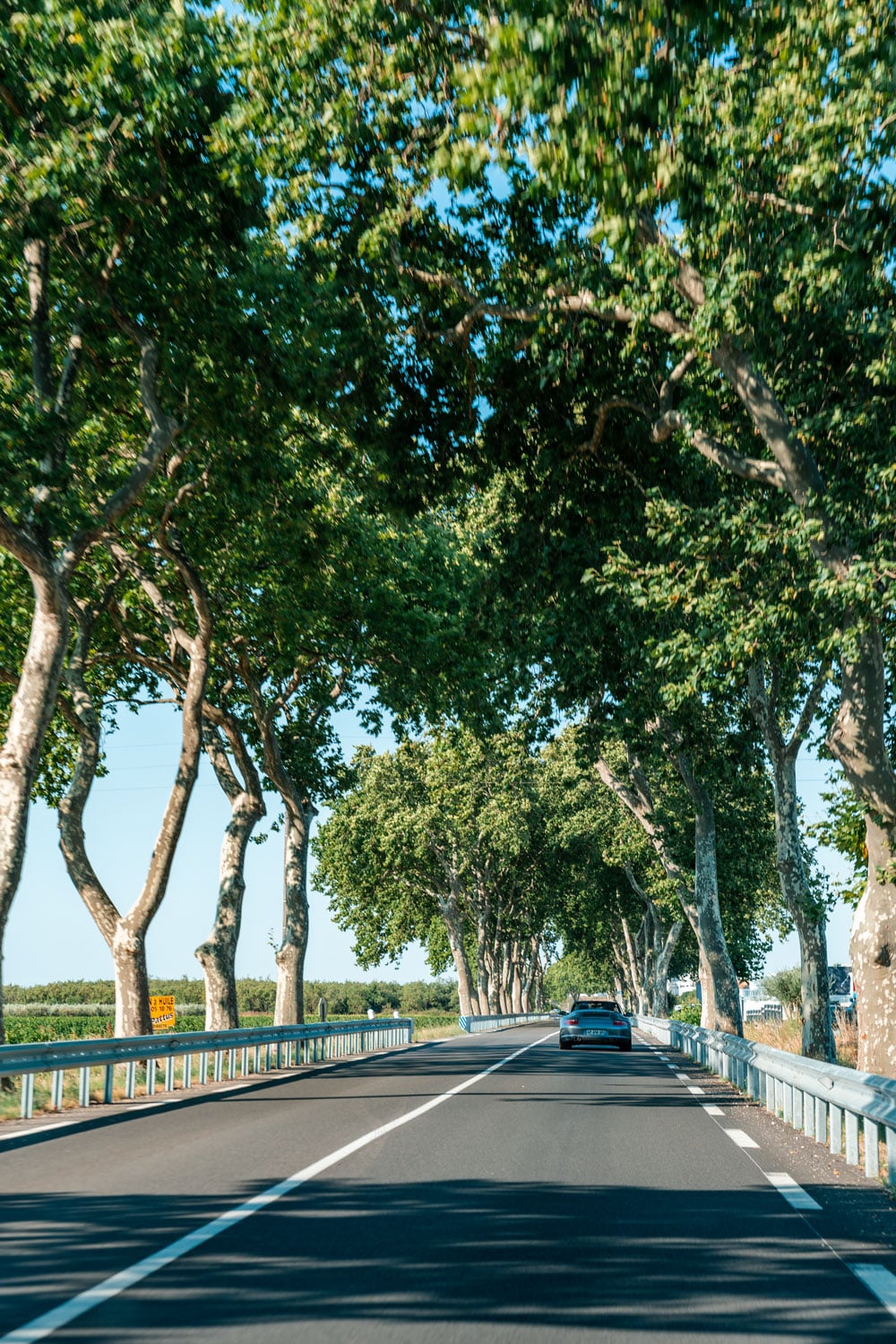 Frequently Asked Questions:
When is the best time to travel when pregnant?
The second trimester is the best time to do it.
Can I travel long distances?
You can, but as I have mentioned, it can be a challenge for many. For that reason, always consult with your healthcare provider first and plan accordingly.
Never underestimate your situation. It is not worth it! If you can choose, go by car rather than a plane. And, let someone else drive!
Also, think about a scenario when you need to go and see someone to get yourself and your baby checked – Is there a hospital or clinic that you can visit? How far is it? Do I trust them?
How far into pregnancy can you take a road trip?
Most airlines, let you fly for up to 36 weeks if you have no complications and feel good. I'd say with the car it would be similar.
In my eyes, a car trip is easier and more comfortable, but I would not want to ride let alone drive past week 30 in any circumstances. It is still way too close to your birth date. It is just my own opinion.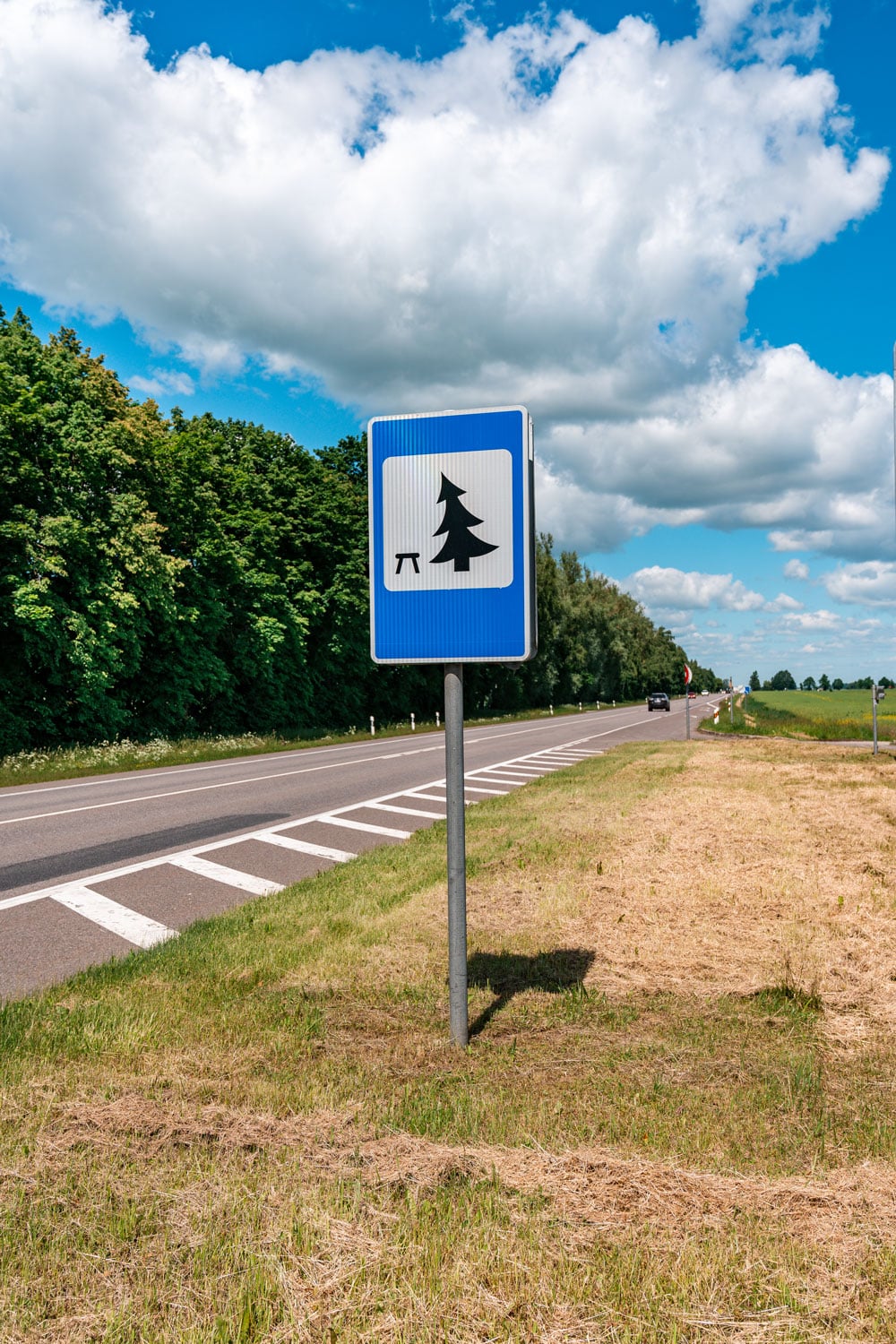 Here are 14 things to help you stay safe and comfortable on a road trip while pregnant:
Call your doctor – The first thing before you plan your road trip when pregnant is to talk to your doctor or midwife (whoever it is you go to see for check-ups). Ask them what they think about your plans. When they give you the "OK", only then start organizing your road trip.
Also, remember to ask if any important check-ups/tests are due during the time you want to travel. You don't want to miss those.
I was what they call in Spain a medium to high-risk pregnancy. My midwife said it was OK for me to travel but it was important to take regular breaks and get a proper night's rest.
Choose comfortable clothes – I had a backpack full of clothes, but I ended up wearing 2 outfits for the car rides. Simply because I felt the most comfortable in them.
Simple runners and flip-flops were my choice of shoes for the whole trip. Flip-flops were tucked under my seat in case my feet were hot. Runners were just the easiest option for me.
Avoid bumpy roads – Let me tell you that there is nothing worse than being pregnant and having to drive on bumpy roads. I tell you from my own experience – avoid these roads at all costs! We were stuck in traffic on a highway/motorway in France for quite a while.
During this time, our car GPS kept suggesting an alternative route – a faster option to get to our destination. So, we decided to take it. It was the worst decision of our trip. We drove on bad country roads.
They were not only bumpy but also narrow. We both agreed not to leave the highway even if it meant being stuck in the traffic. Unless it was an emergency.
Have important telephone numbers on hand – Your doctor's and anyone you would need to call in case of emergency (in case there was one).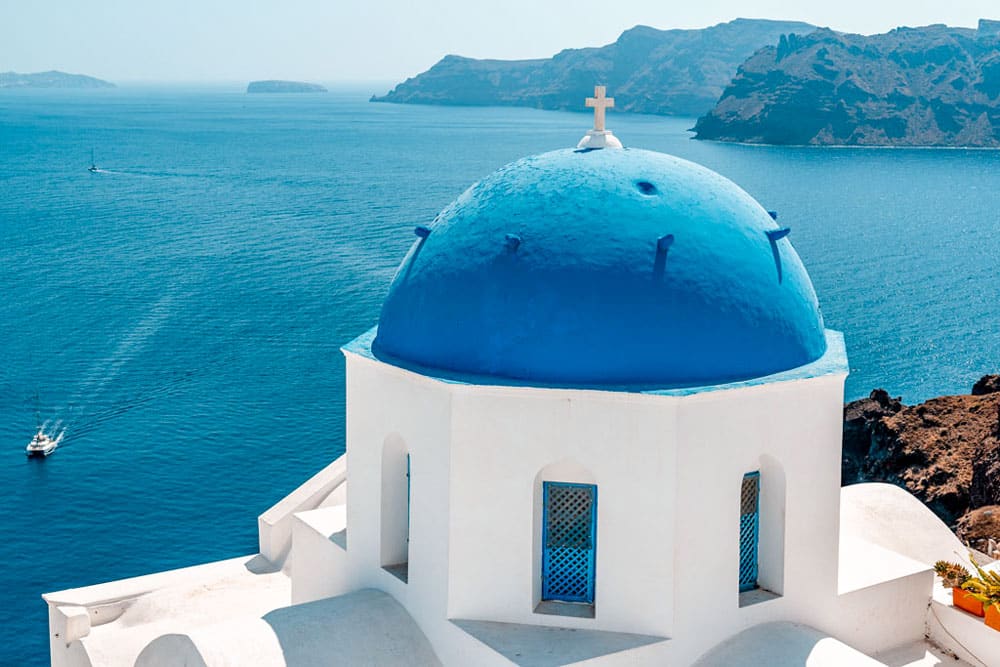 Pack a lot of snacks – I like driving light and since our backpacking trip to Santorini in Greece, I no longer take unnecessary clothing items with me. However, I still tend to over-pack the snacks.
Technically, gas stations are all over the highways and you can buy snacks and even meals there. However, unless you know all the gas stations on your way, you might want to pack some extra energy bars, muffins, or anything you like with you.
There is no guarantee that you will get the snack you are after when you make a stop somewhere to stretch your legs. Especially, when pregnant – and your taste buds might be all over the place.
Also, always have some emergency snacks in the car. Something that does not go bad in the heat – like dried fruits and nuts. I could not (and still can't) live without peanut butter banana brownies. They are so easy to make and packed with energy. But, best chilled so the cooler is a must!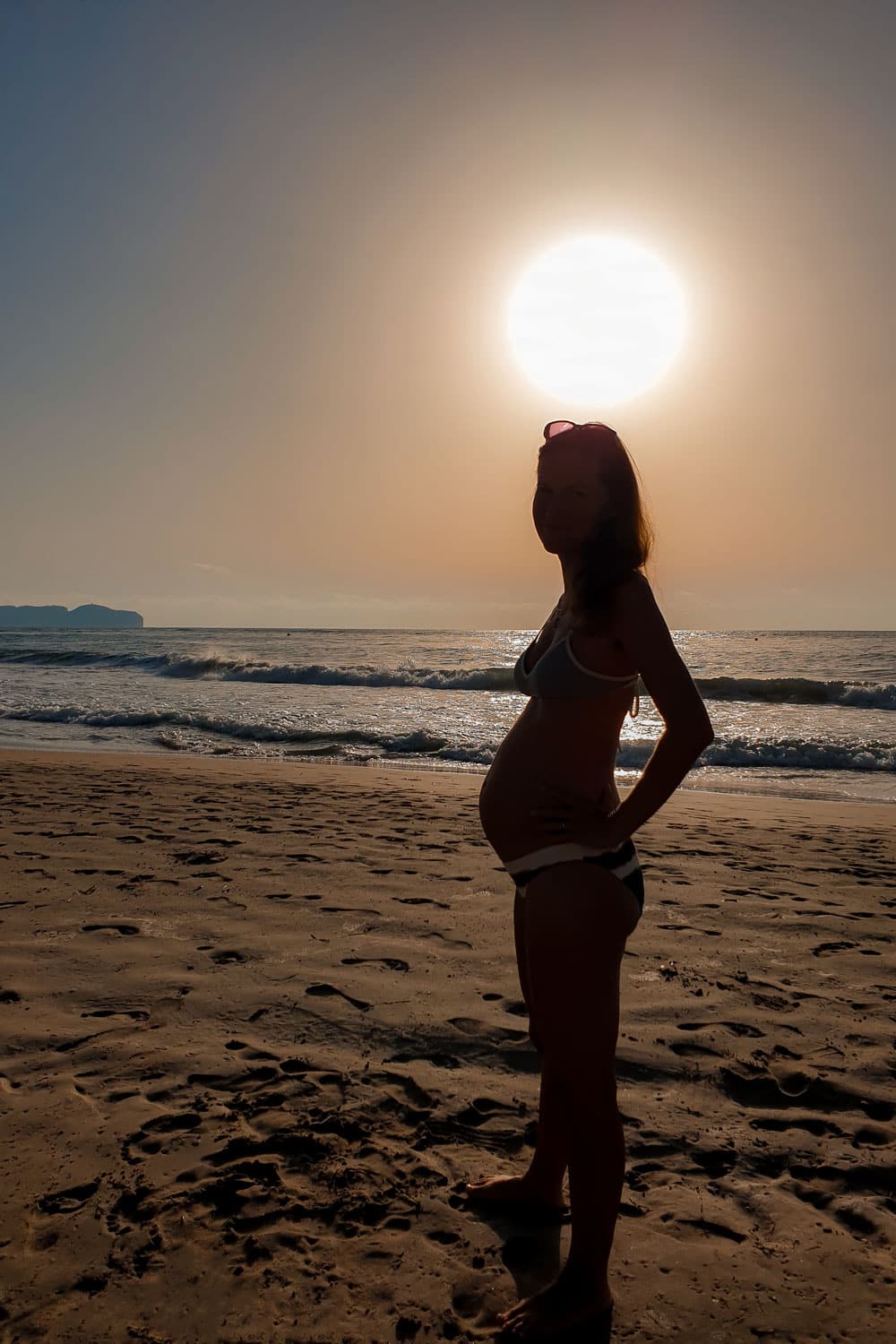 Have regular breaks – Plan to take a break every 2 hours. This is important as you need your blood to get going to avoid swollen feet and reduce the risk of deep vein thrombosis.
Stay hydrated – Drink as much as you can. Better stop often for pee breaks than be dehydrated! Plus, drinking plenty of water will reduce the chance of having swollen feet as well as blood clogging.
Bring enough medication/supplements to last the entire trip – nothing worse than running out and having to spend your time looking for a pharmacy that has the medication you need.
Plan ahead – as well as the emergency number, make sure to check any hospitals in the area. This was the first thing my midwife told me to do. It did not really make sense to me as we moved constantly, but if you stay in one location, I recommend you do so.
Pack EHIC & medical documents – Travelers that live in one of the European Union countries have the right to free emergency treatment in the EU with a European health insurance card.
If you are not entitled to it or live in a country where it does not apply, make appropriate arrangements – perhaps you will need to take travel insurance that includes emergency health cover (depending on where you plan to travel). Also, take your pregnancy booklet (if you have one) or any important medical reports with you.
Do stretches and exercises – In the car, with your feet, and legs (circling, lifting them, flexing – any movement is better than no movement at all), when having a break. Walk as much as you can! Even a 10-minute walk is better than nothing! I would eat my sandwich while walking around a gas station whenever I could.
Get comfortable – Bring a small pillow and a light blanket. You might not need them, but if you do, they will be there for you.
Wear your seatbelt at all times – Not even once on our 9,000-kilometer (5,500 miles) journey did I find that my seatbelt was bothering me. It is an important car feature that saves lives so wear it and wear it right.
Rest well – Get a good night sleep. Meaning, avoid overnight car rides. Always book accommodation ahead to be sure you have a place to stay.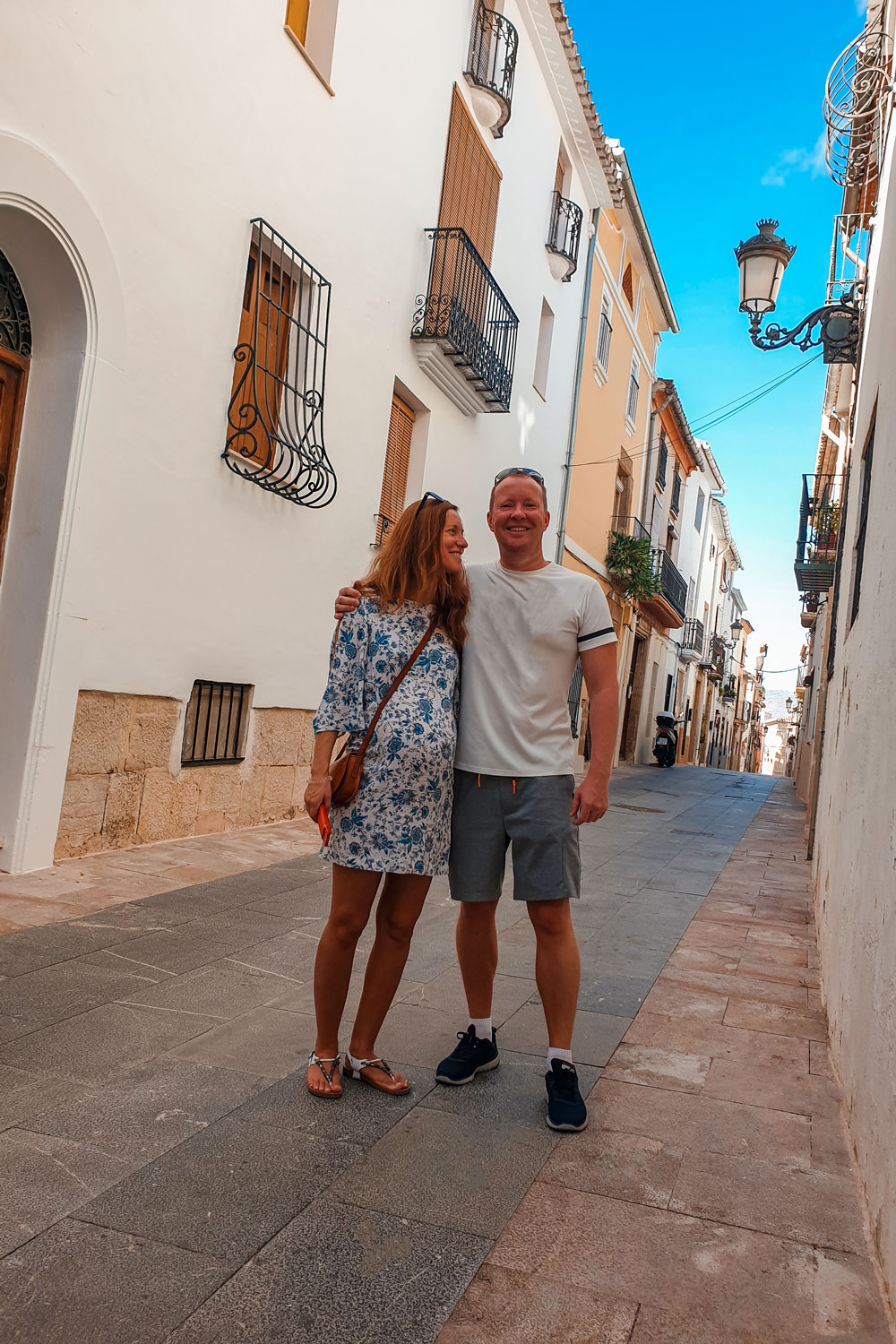 Things you might find useful on your road trip:
Travel stockings.
Mini cooler – To keep your snacks and water chilled.
Sickness bags – just in case.
A small face towel – in case you don't feel well, have a headache or anytime you might feel it would help you recover from a sudden discomfort. You can easily wet it at any toilet or with bottled water to provide a fast relief. Pack also a couple of resealable plastic bags to store the wet towel in.
I hope you found this post useful and informative and helped you make the right decision. The long car rides were sometimes exhausting but my body was coping well and that was the most important thing.
Wish your long road trip goes as smoothly as ours did.
Safe travels!