Southern Estonia is the perfect destination for travelers looking to explore places off the beaten path. Full of hidden gems, not over-crowded but with plenty of things to see and do!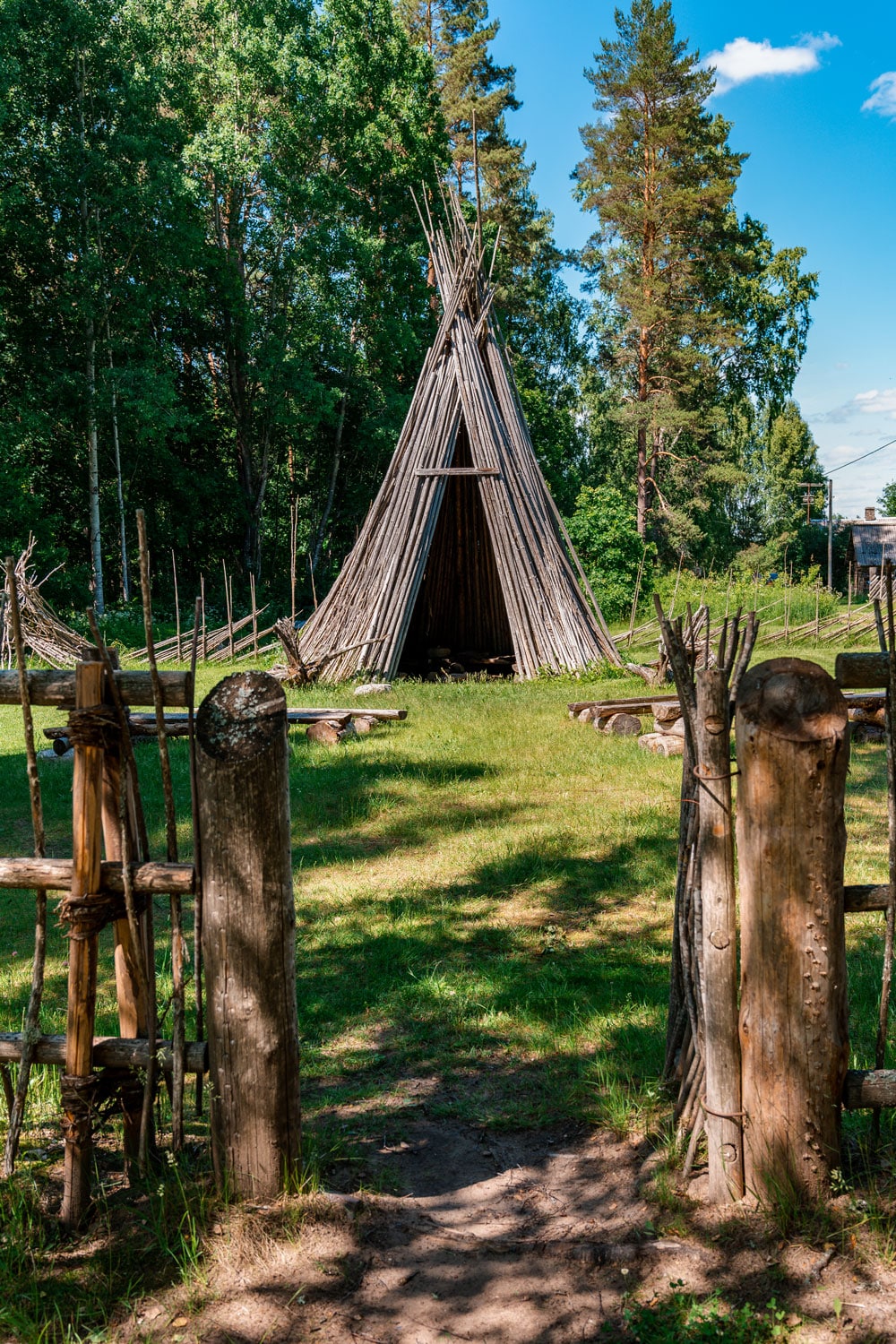 This round-up includes useful tips and recommendations as well as our point of view on some attractions in the area.
So, what are the things to see in southern Estonia? Let's have a look!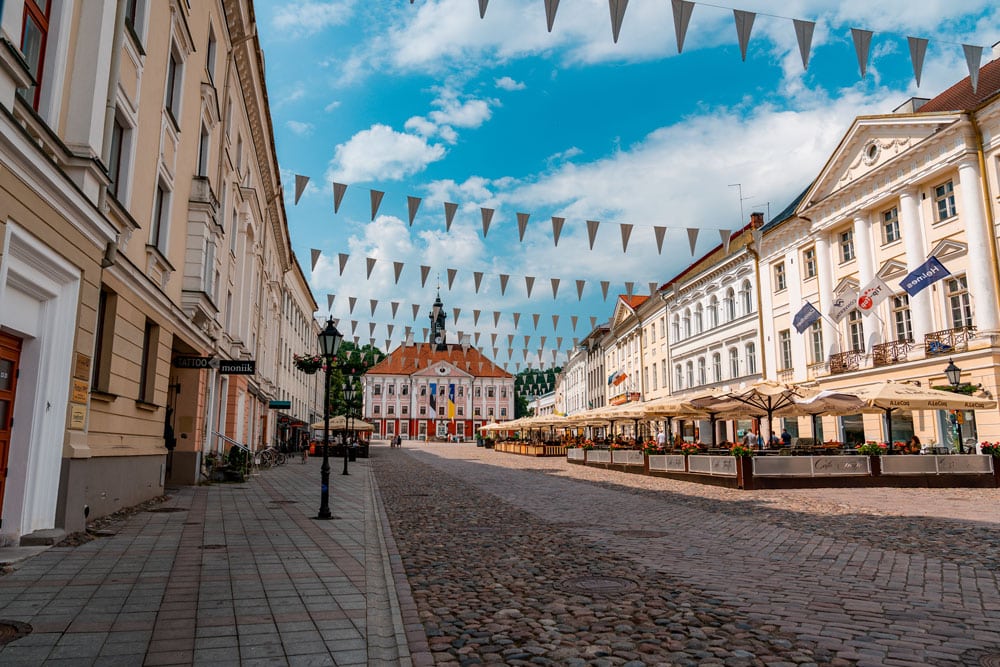 Tartu – If you are planning to explore the South of Estonia, the city of Tartu is a must-stop on your travels. In fact, it should be your starting point. Easily accessible from Tallinn and other large cities, this university town has plenty of attractions to offer. My favorites are without a doubt the Upside-down House (Tagurpidi Maja) and the Town Hall Square.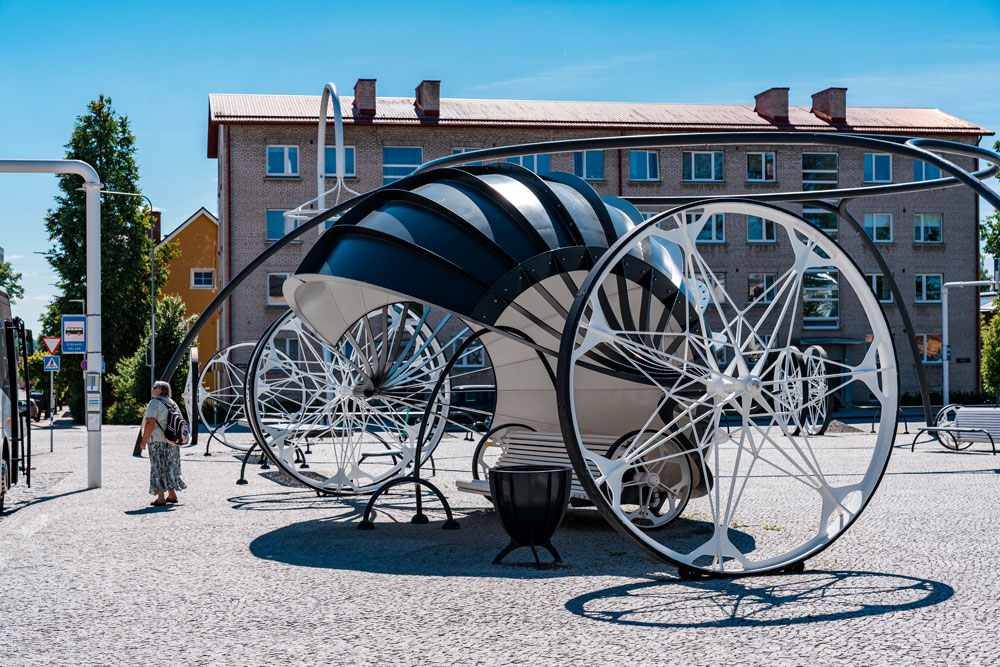 Võru City – An interesting city in South Estonia with lots to do in summer as well as winter. The most popular place is without a doubt Tamula Lake and its promenade with kids' playground, volleyball area, and benches It's the perfect place to relax.
History and culture lovers can spend time in some of the many museums and galleries. Sports lovers will appreciate the network of tracks for roller skating and skiing. The combination of old buildings and new structures in Voru town center makes this place somehow unique and fun to explore.
Mõniste Rural Life Museum (Mõniste Talurahvamuuseum) – The oldest open-air museum in Estonia might not be as large as the open-air museum in Tallinn, but it offers a good overview of life from the Stone Age to the 20th Century.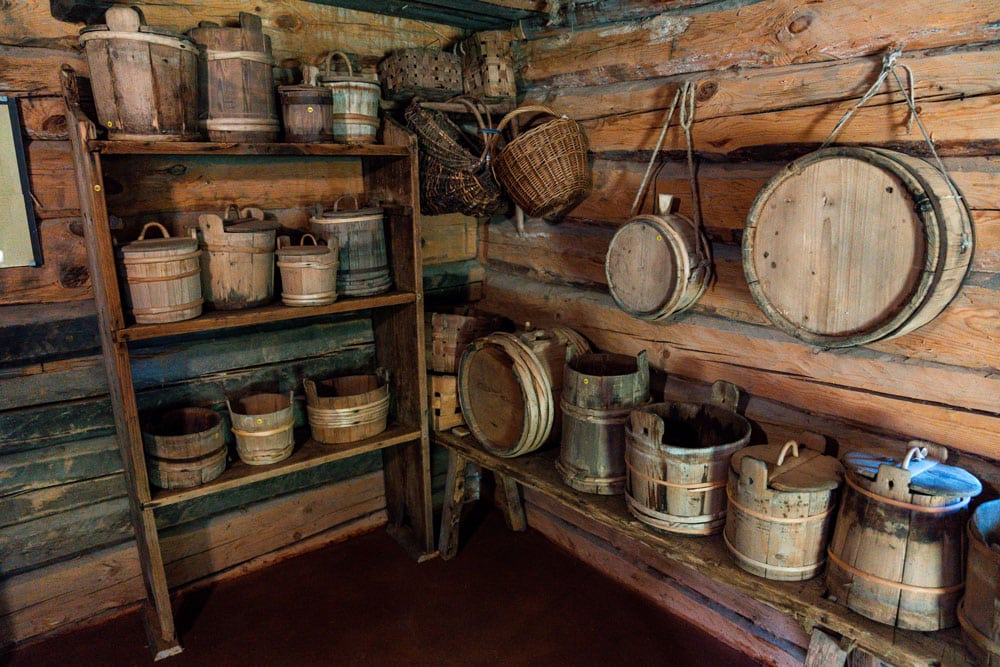 Visitors have the opportunity to explore simple dwellings, barns, sauna, and a few expositions of tools and items once used in everyday life. The museum shop sells some local products as well as souvenirs, refreshments, and other bits and bobs. The place is small in size which makes it perfect for those who are not interested in spending a whole day at one attraction!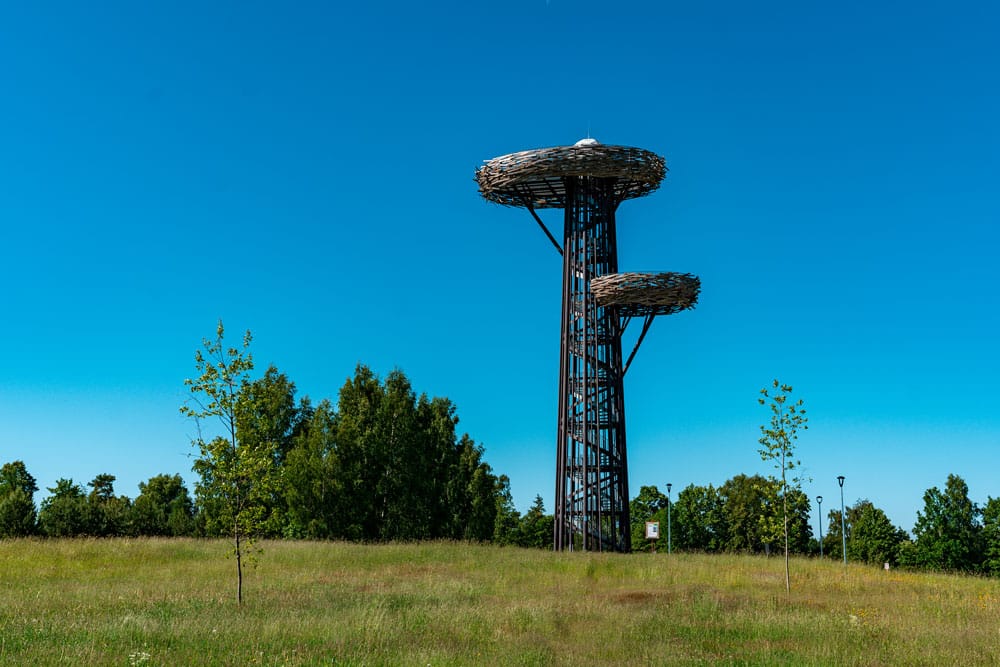 Bird's Nest Watchtower (Rõuge Ööbikuoru Vaatetorn Pesapuu) – This unique watchtower that literally looks like a bird's nest offers great views of the Nightingale Valley from two observation platforms.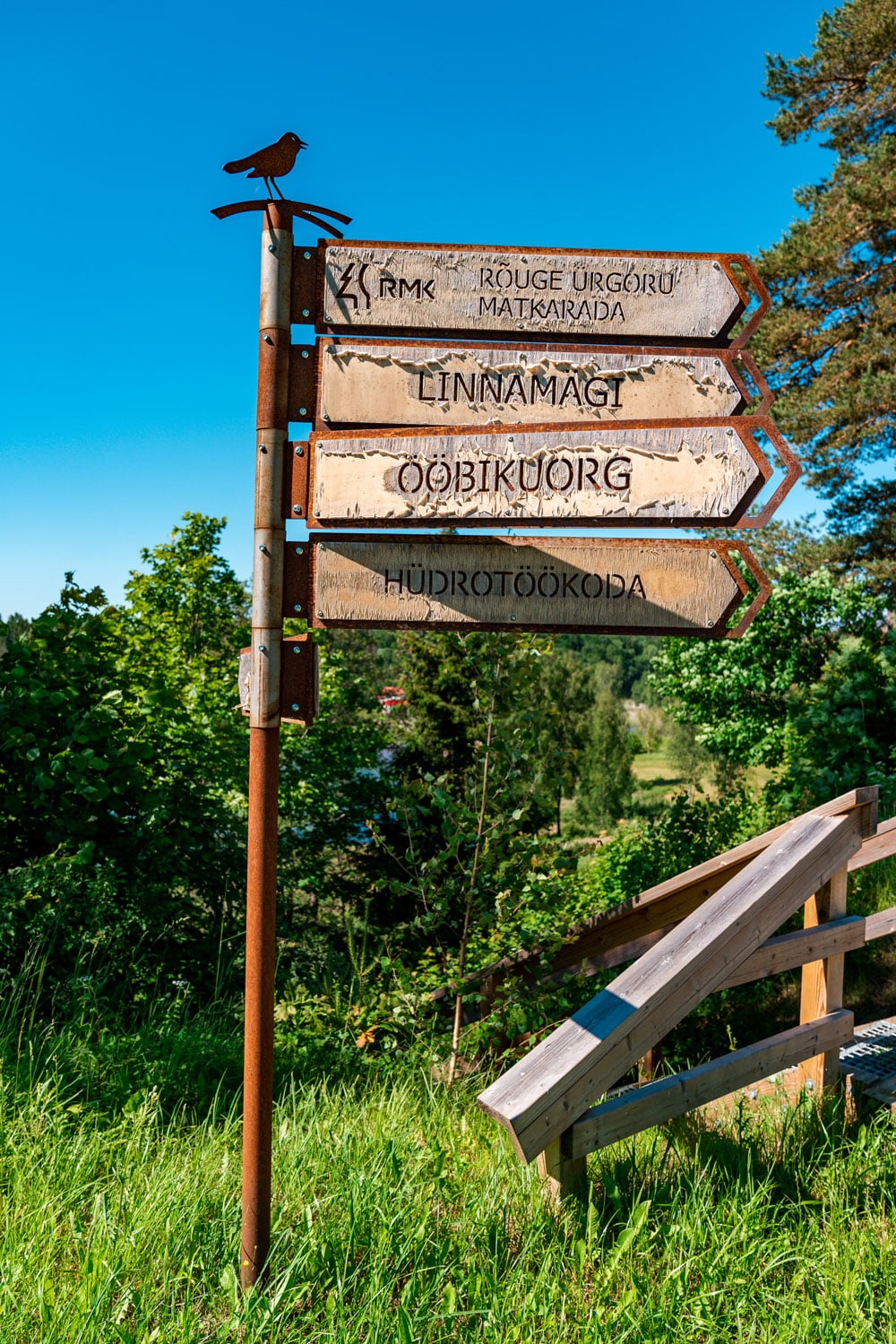 At night, different color lights are illuminating both platforms (the nests) and the "golden egg" that is on top of the tower. The area is perfect for all age groups. There is a large car park, picnic area, souvenir shop, a few hiking trails as well as a couple of traditional old houses.
Good to know: The entrance is free!
Estonian Road Museum – If interested in vehicles, perhaps this place is for you. Located on the historic postal road in Põlva County, it is hard to miss when driving through. The museum is all about roads, traffic, vehicles of all kinds, traffic signs, and education.
Tip: There is a special section for children so don't miss it when visiting South Estonia with kids!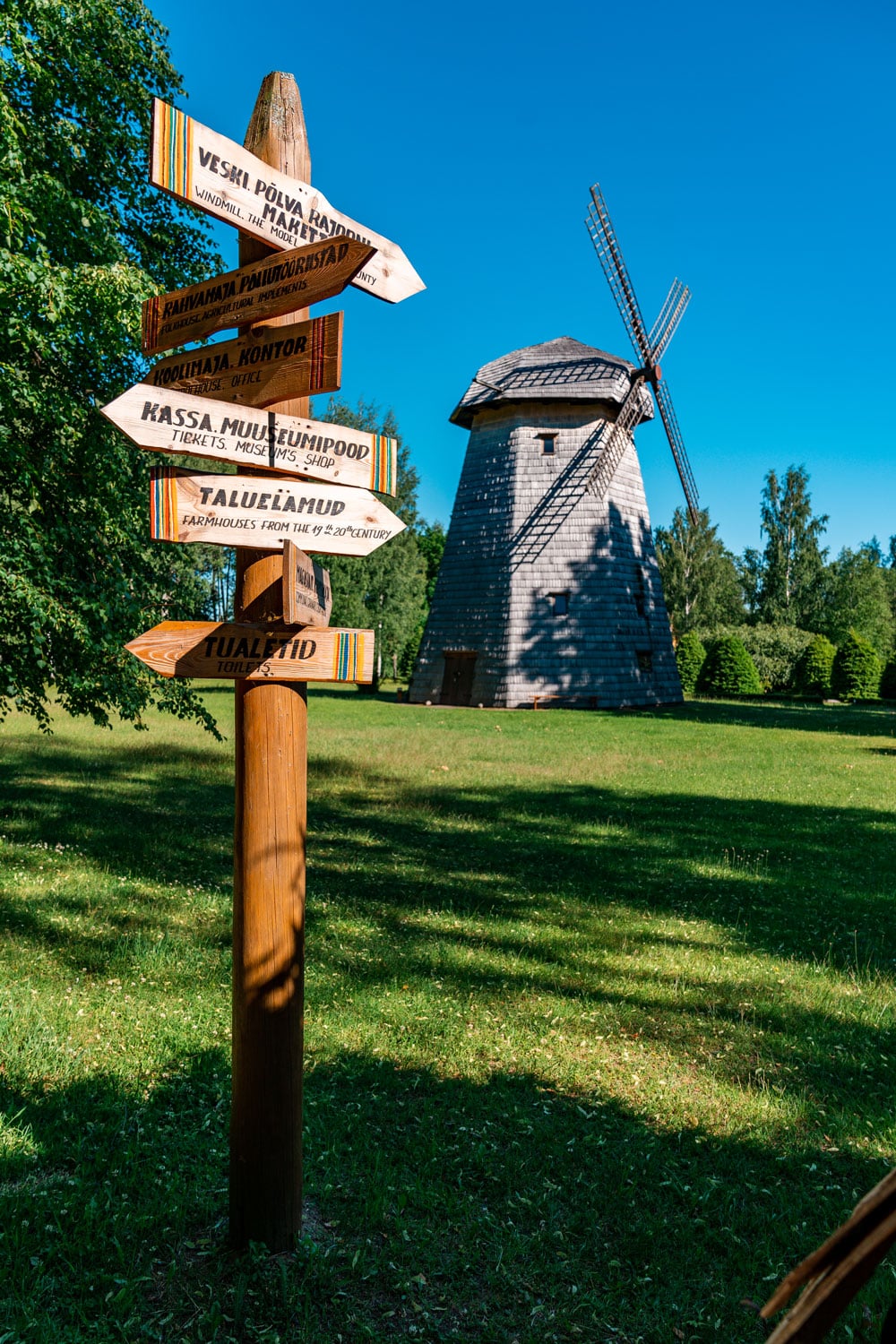 Karilatsi Open Air Museum (Karilatsi Vabaõhumuuseum) – The biggest open-air museum in Southern Estonia has plenty to see. Explore at your own phase what life looked like in the old times! A village school, steam engines, old threshing machines, an impressive wooden mill, and beautifully preserved houses can be found here.
Tip: Allocate at least 1.5 hours for this attraction!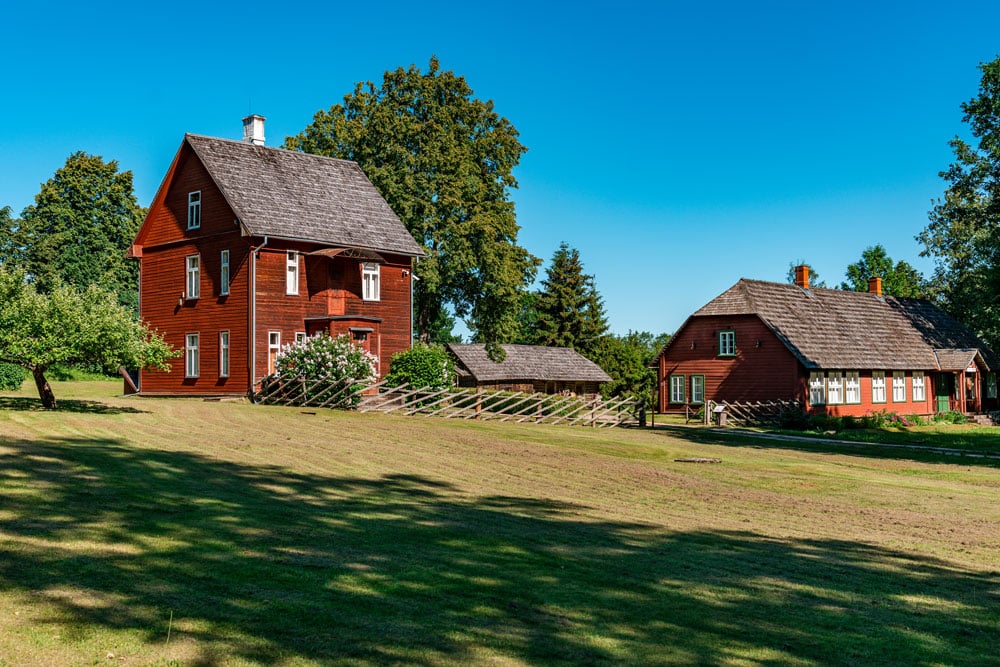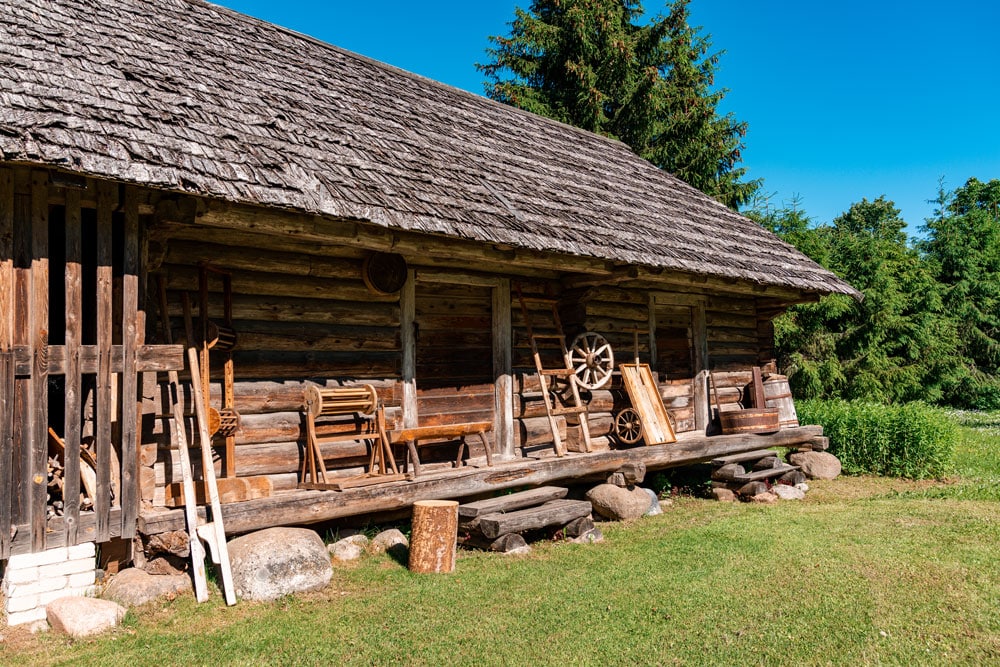 Vastseliina Episcopal Castle – Once one of the most powerful fortifications in Old Livonia, this 14th-century castle was destroyed by the armies of Emperor Peter the Great at the beginning of the 18th century. Visitors get to see not only the ruins of the castle but also a Medieval Theme Park, a Chapel, and a Pilgrim house.
Note: We did not get to see this place due to lack of time but hoping to do so next time we are around. For more information, you should visit their official website – Vastseliina Episcopal Castle.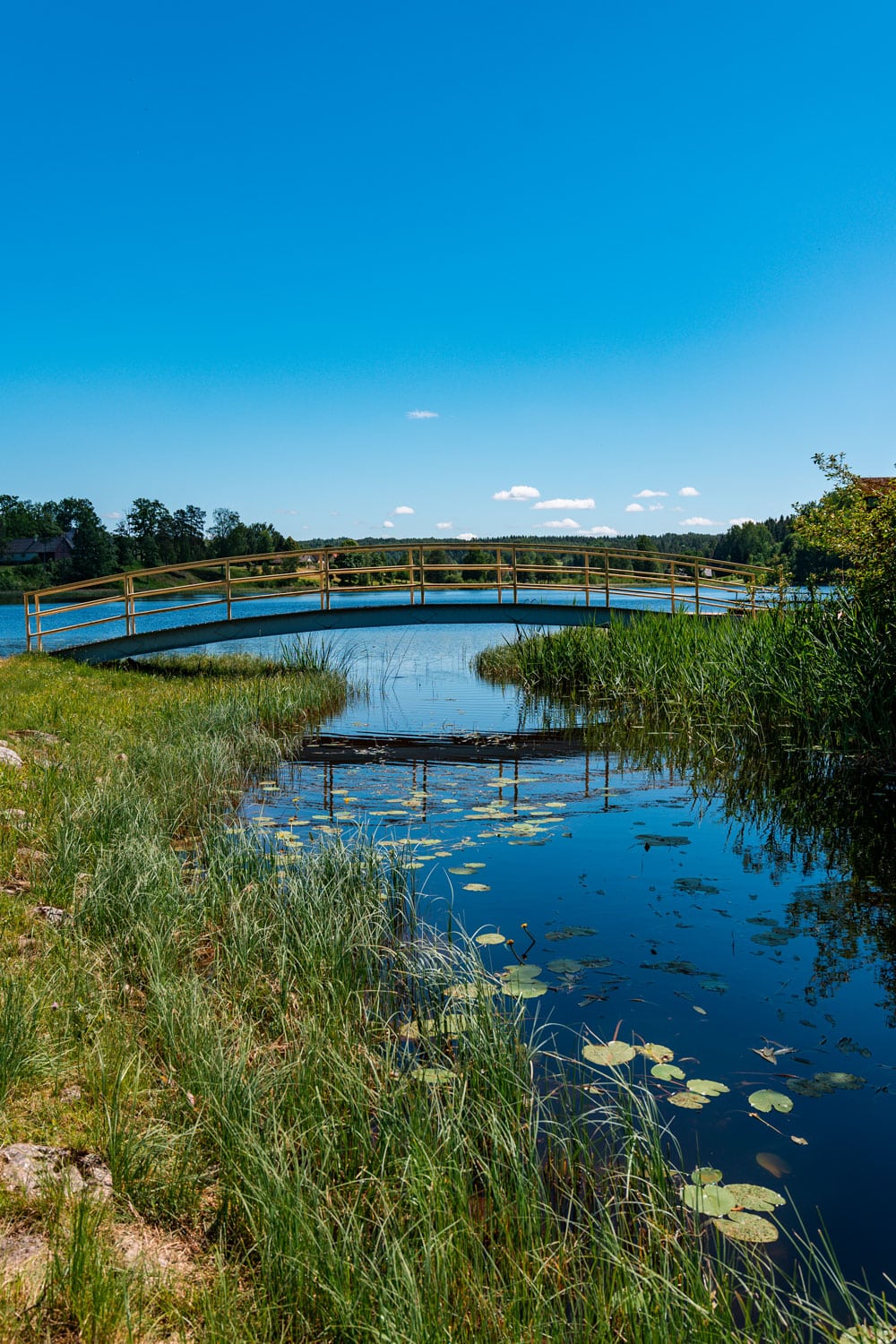 The Rõuge Suurjärv Lake – Pretty in every season, this lake also called "The Witch's Lake" is known for its yellow National Geographic Window that is hard to miss. Located in the Rõuge Valley, it is the deepest lake in Estonia. It has a sandy beach and there is also a hiking trail nearby.
Useful Tips
Always check the opening hours before you plan your trip to avoid any disappointment. On special days (like national holidays) the places may operate for half a day only! You can easily check on their websites – most of them are in English as well as other languages! We did not check this and arrived at one of the museums on the day of the Midsummer Night – one of the biggest national holidays in Estonia just to learn that they were about to close due to reduced opening hours.
The bigger the attraction, the more time needed to go around. For that reason, don't leave your visit to the last minute. Make sure to arrive 1.5-2 hours before closing time (for large attractions).
In Estonia, many attractions like museums or galleries are closed on Mondays so keep this in mind when organizing your itinerary.
Check out the free leaflets at attractions. Some have good maps or information about the area. When visiting the Upside Down House in Tartu, we found a great map that showed all the sights and activities you could visit.
The best way to discover Southern Estonia is by car. You get to see more and you are not "bound" to any timetables.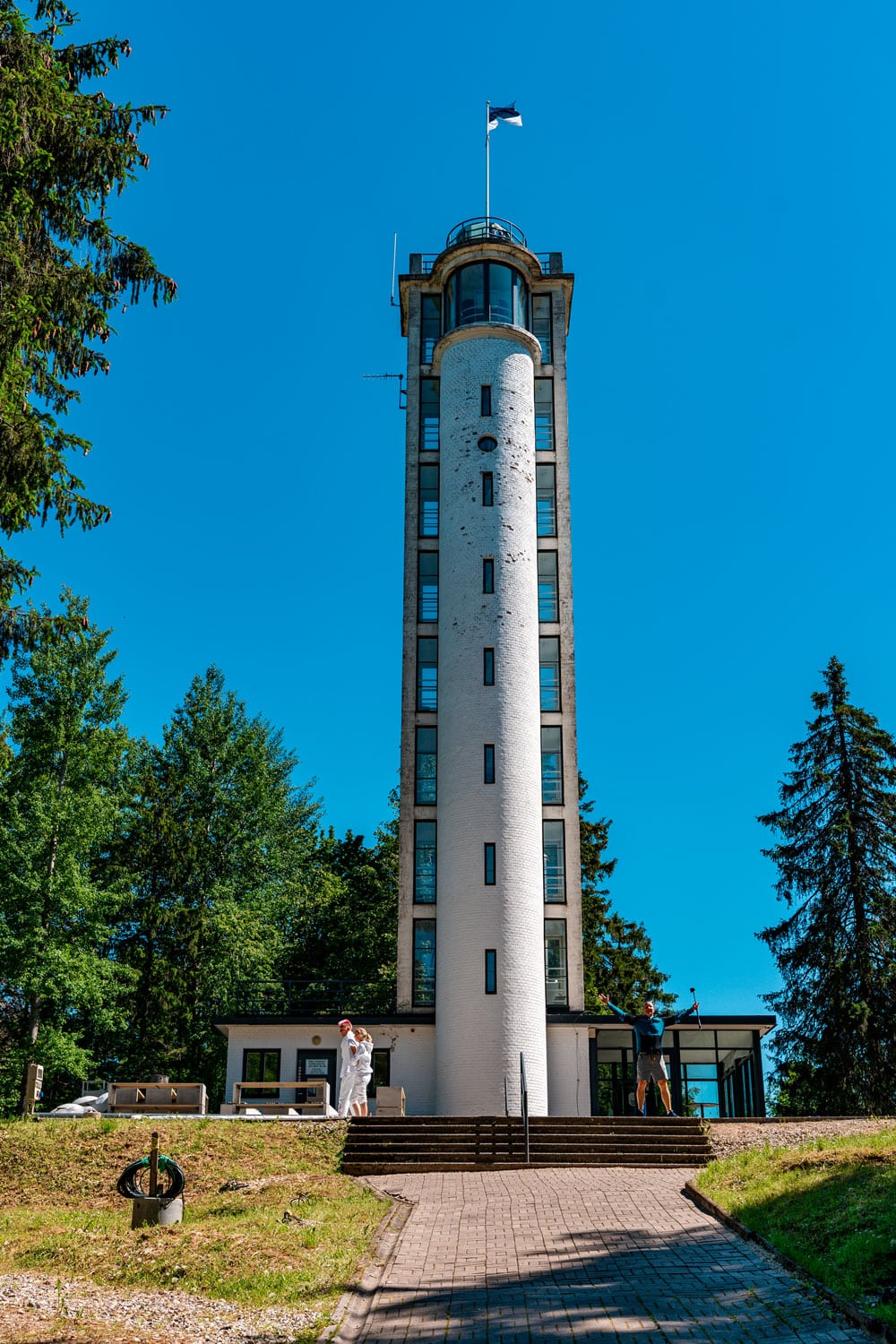 Our favorites:
Without a doubt the Bird's Nest Watchtower, Karilatsi Open-Air Museum, and Tartu.
The biggest disappointment:
On our road trip to south Estonia, I insisted on visiting the Suur Munamägi Watchtower. I figured it would be silly not to go there when we were already in the area.
We paid 8 euros each to climb up the stairs of the tower. The inside of the building was in a pretty run-down state and so were the stairs. It was too hot inside so I'd say it would be better to simply take the lift. Also, there was nothing to see or learn about on your climb up.
Once you get up to the viewing platform, all you see are thousands of trees everywhere. On a pretty flat land. I guess it is a nice view, but definitely not worth the price, especially when thinking of traveling with a family or large group. If you take the lift, your visit will take 5-10 minutes in total. Spend the money on something else! Perhaps, go for a nice lunch instead.
Useful websites: