Extend your trip to Valencia, Spain and explore its province on a budget and with less crowds! You will find here a selection of the best day trips from Valencia, many of them are true hidden gems.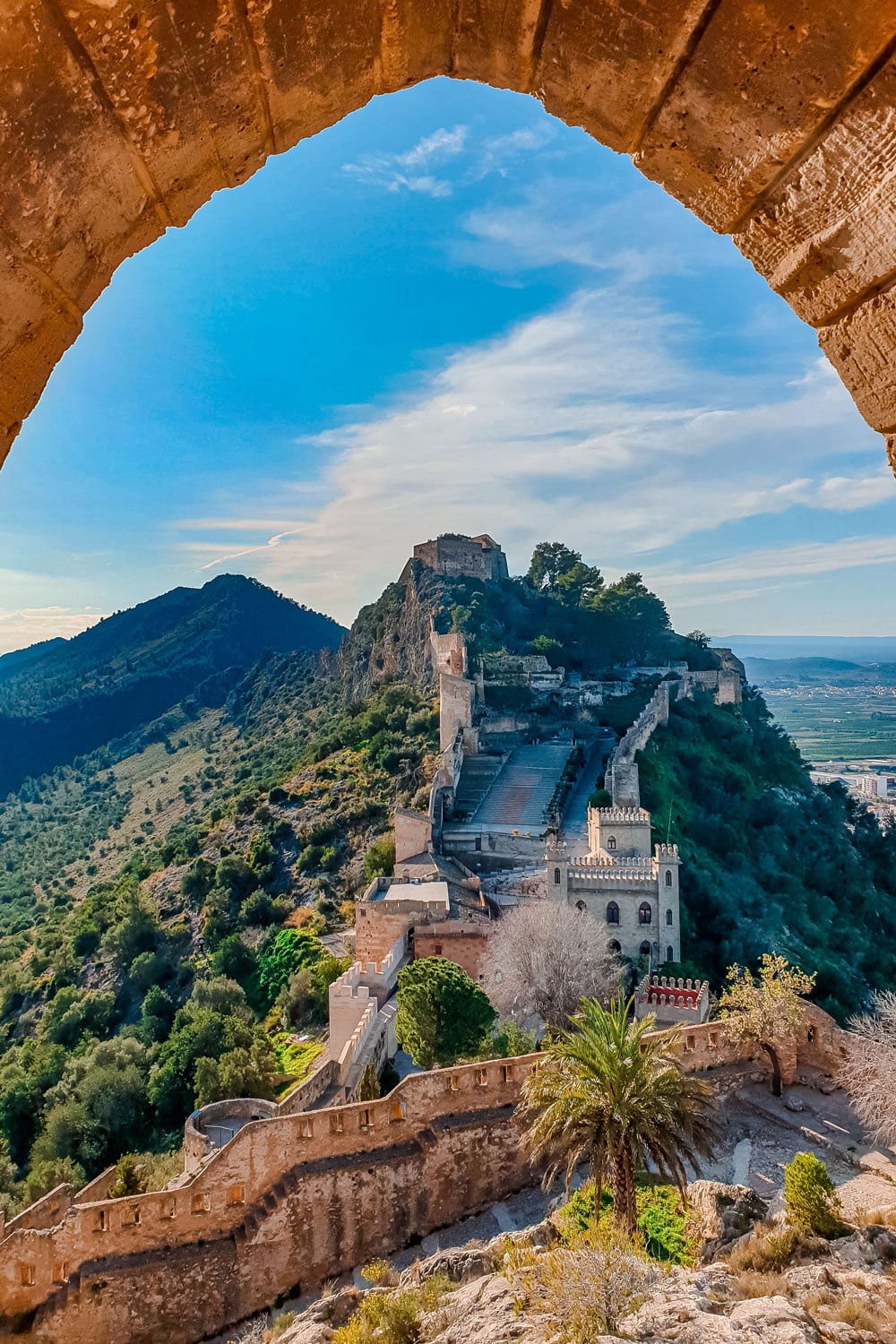 We love Valencia. This port city lies on the southeastern coast of Spain and its best known Fallas festival (a must-see festival when in the area in March), paella, City of Arts and Sciences, and also the Tomatina festival (technically, in a small town of Bunol, outside the city, but still pretty close by).
Most of the tourists spend a very limited time here (if you are one of them and need a hand with planning, this post might come in handy: 24 Hours in Valencia) and then move to the next big city or nearby beach resort.
But, let me tell you, that it is a great starting point for visiting the province of Valencia which has a lot to offer.
So, if you would like to see the best-kept travel secrets in Valencia province, read on! These are one of the best day trips from Valencia by car, bus or tour, or bike.
Visiting Valencia off the beaten track is absolutely worth it and if you are one of those people who tries to avoid crowds, you can do it easily in Spain.
Here are 8 things to do around Valencia you cannot miss if you want to explore Spain off the beaten track:
Check out rice fields near Valencia – yes, there are rice fields around Valencia, so if you are curious or interested to see them, head south from the city. Why not stay in a boutique hotel in El Saler and explore the area at your own pace? El Palmar is a small village literally in the middle of rice fields.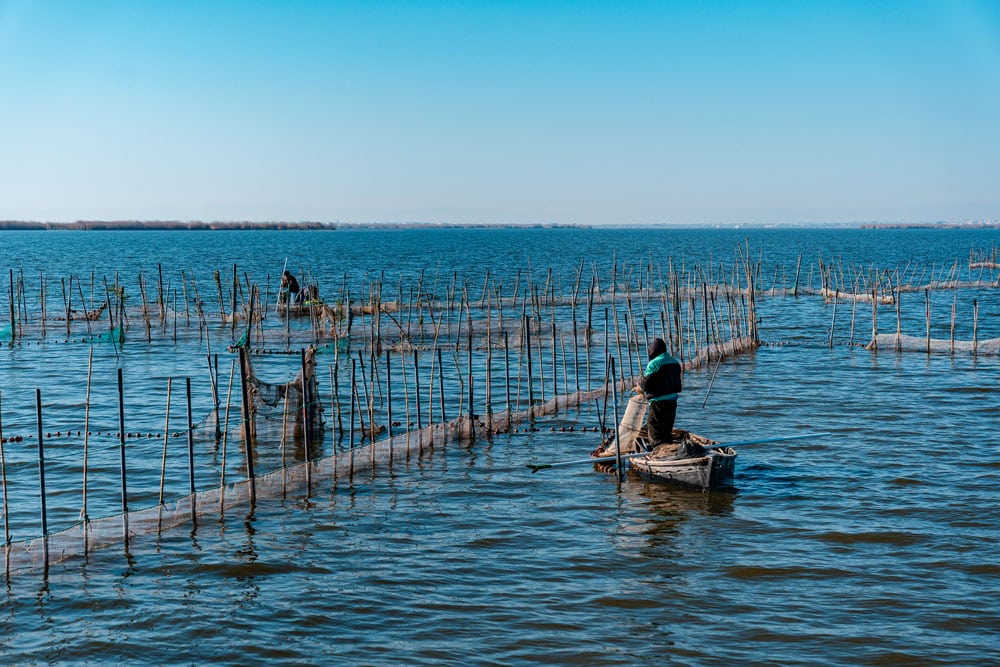 Enjoy a day in Parque Natural de la Albufera – this National Park stretches from Pinedo down to Cullera and has many hiking paths with viewpoints (miradors).
Mirador de la Albufera is probably the most popular one. Head there right before the sun goes down and you will be rewarded with an amazing sunset or take a boat trip around the Albufera lake and watch the sunset in a style!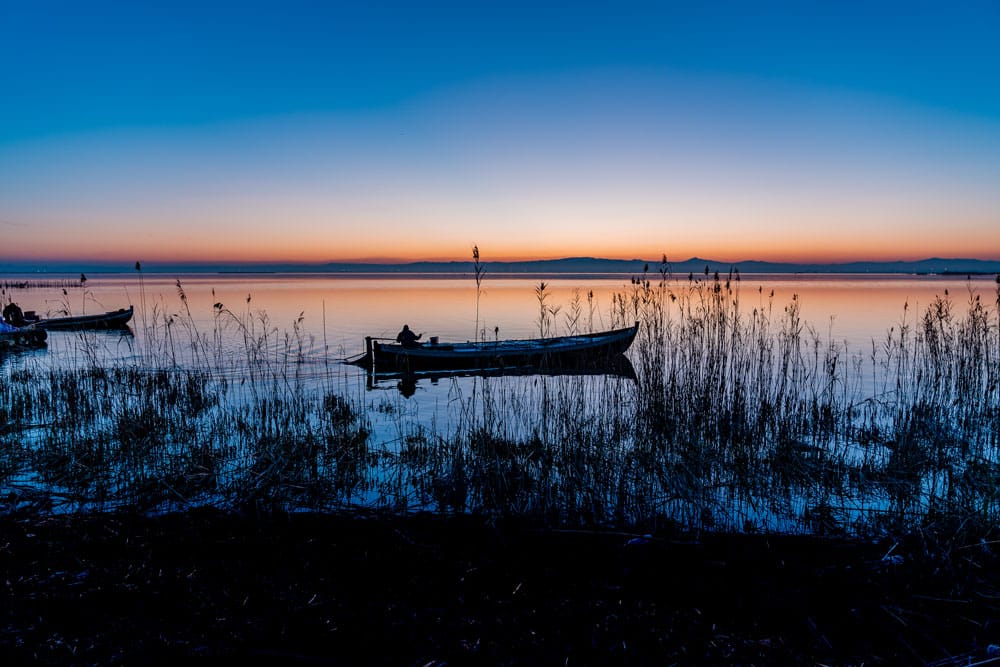 Visit Xativa Castle – this beautiful castle offers magnificent views of Xativa city and surrounding mountains. You can access it easily by a 30-minute walk from the town or you can drive up to one of the 2 car parks.
There is also an option of taking a train that leaves town and passes all the beautiful buildings that will bring you up to the castle.
However, this does not go very often, so if you are stuck for time, I don't recommend taking it. It's definitely one of the must-see places in Valencia province.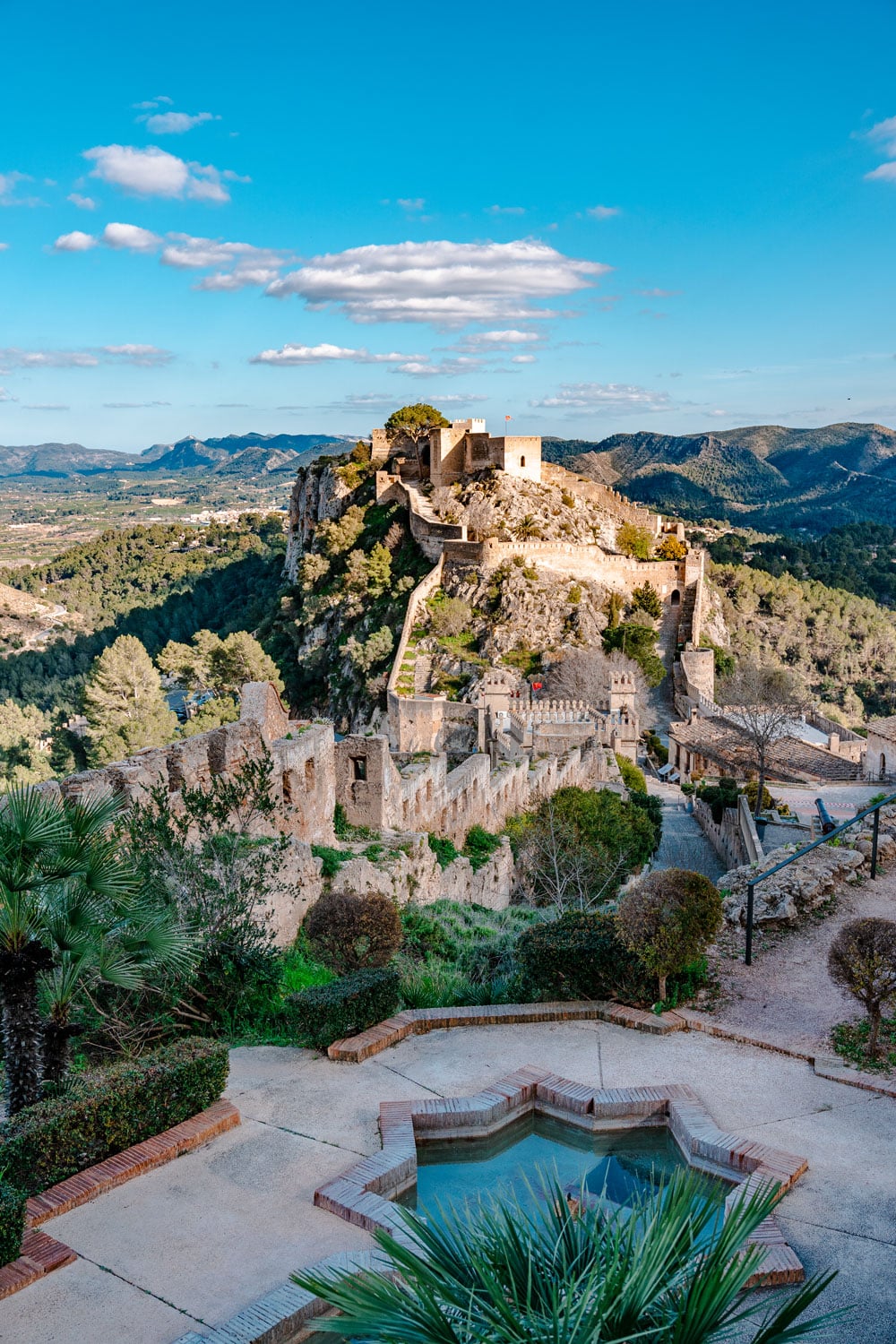 Explore the Monastery of Santa Maria de Valldigna – we had no idea what we stumbled upon when we arrived in this beautiful village surrounded by orange orchards.
I dare to say it is one of the most beautiful places in Valencia, especially if you are not a fan of overcrowded sights with high entrance fees. If you visit at the right time (preferably off-season), you can have it all to yourself. Plus, it's free to enter!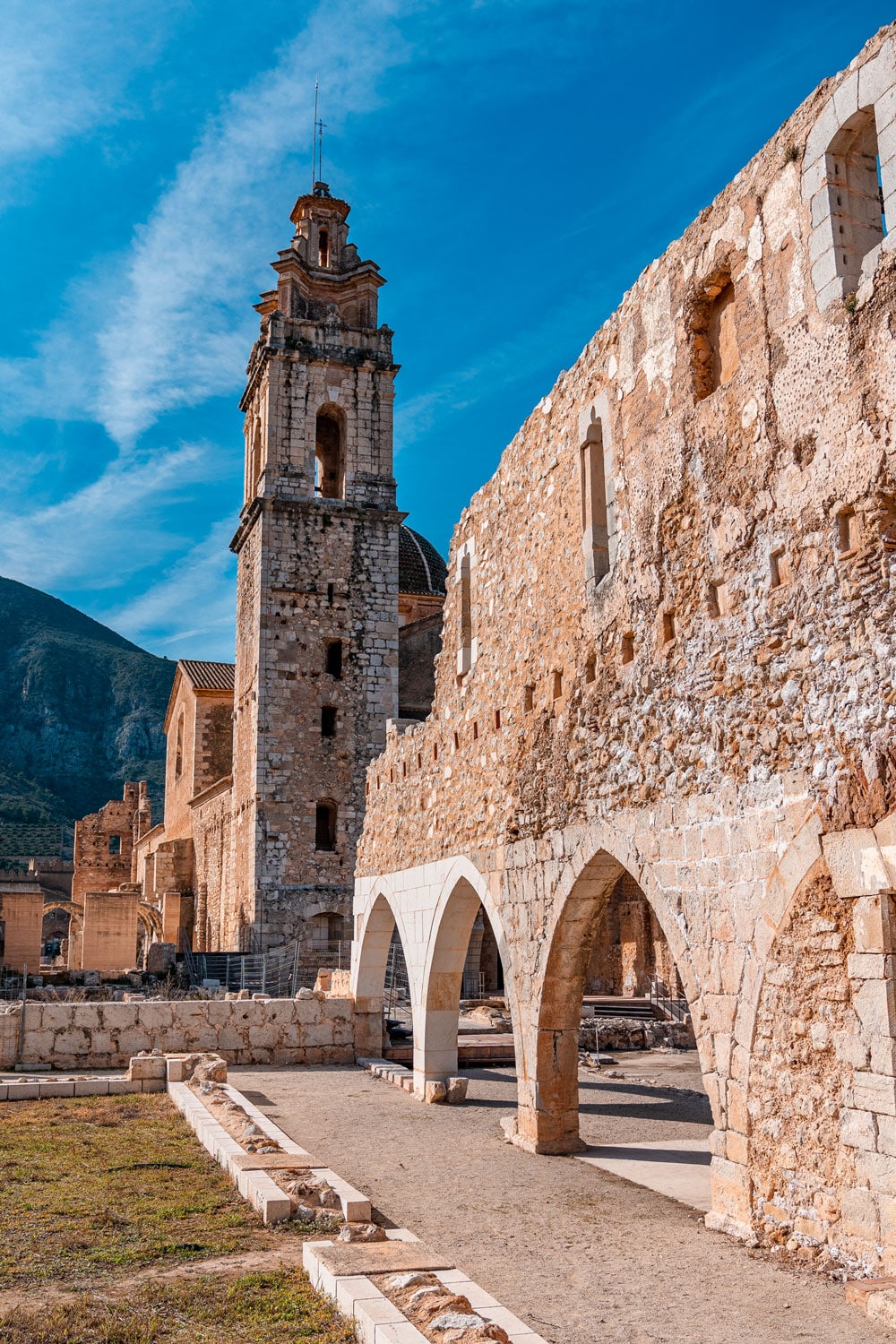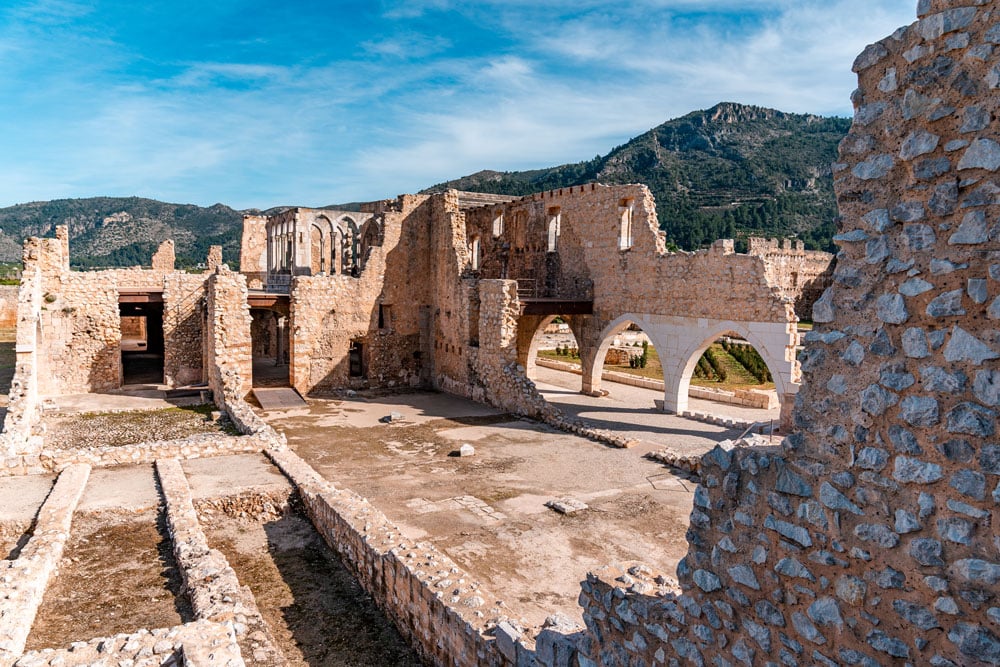 Spend a day at Cullera Castle & Beach – less than an hour drive from Valencia, this coastal town has a long, well-kept promenade, wide sandy beaches, and a castle with breathtaking views.
The castle itself is small and you will only need about 20 minutes to explore the whole place, but it is reasonably priced. However, if you don't feel like it, you can still park your car at the castle car park and enjoy the views for as long as you wish.
If you are looking for things to do around Valencia, this place is worth visiting.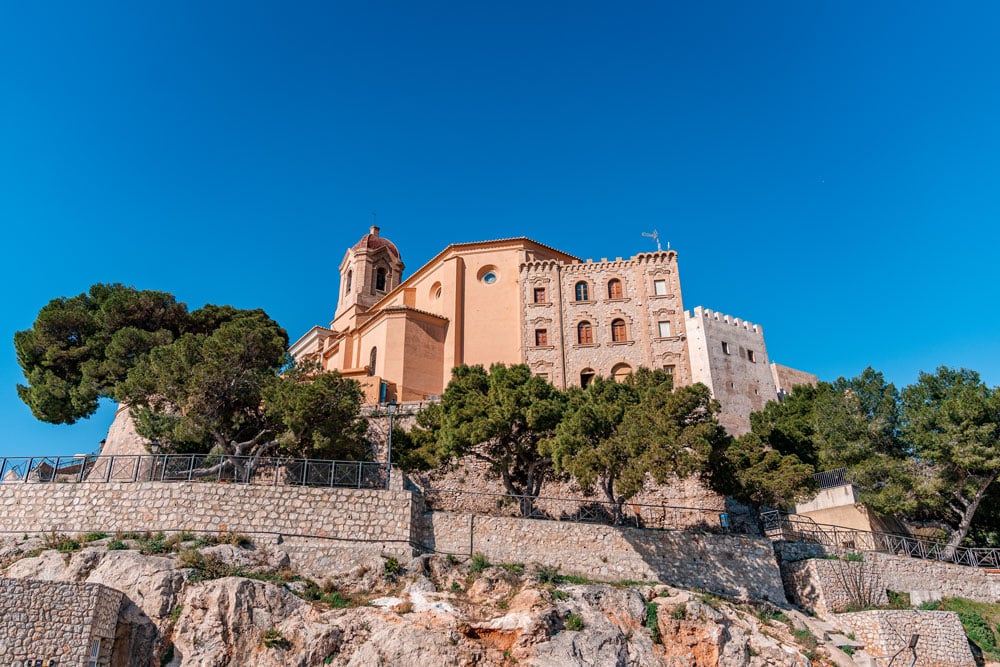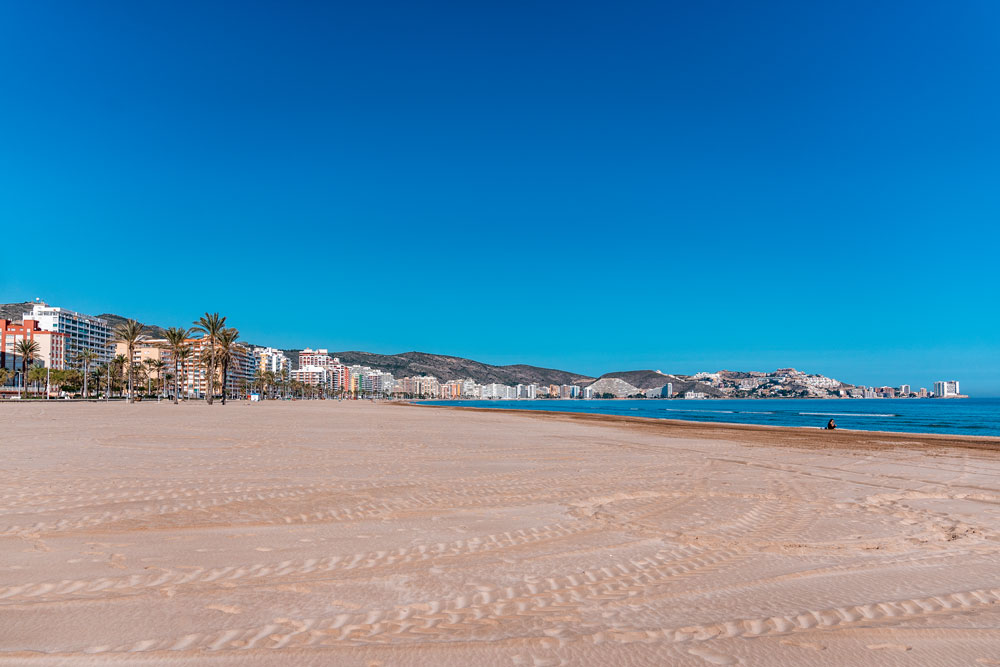 An easy 1-hour drive inland from Valencia will bring you to a sanctuary Santuario de la Cueva Santa, which was built inside a cave. It's a beautiful drive. You can also hike up the nearby hills and enjoy the scenery and breathtaking views (there are a few hiking trails in the area if hiking is your thing).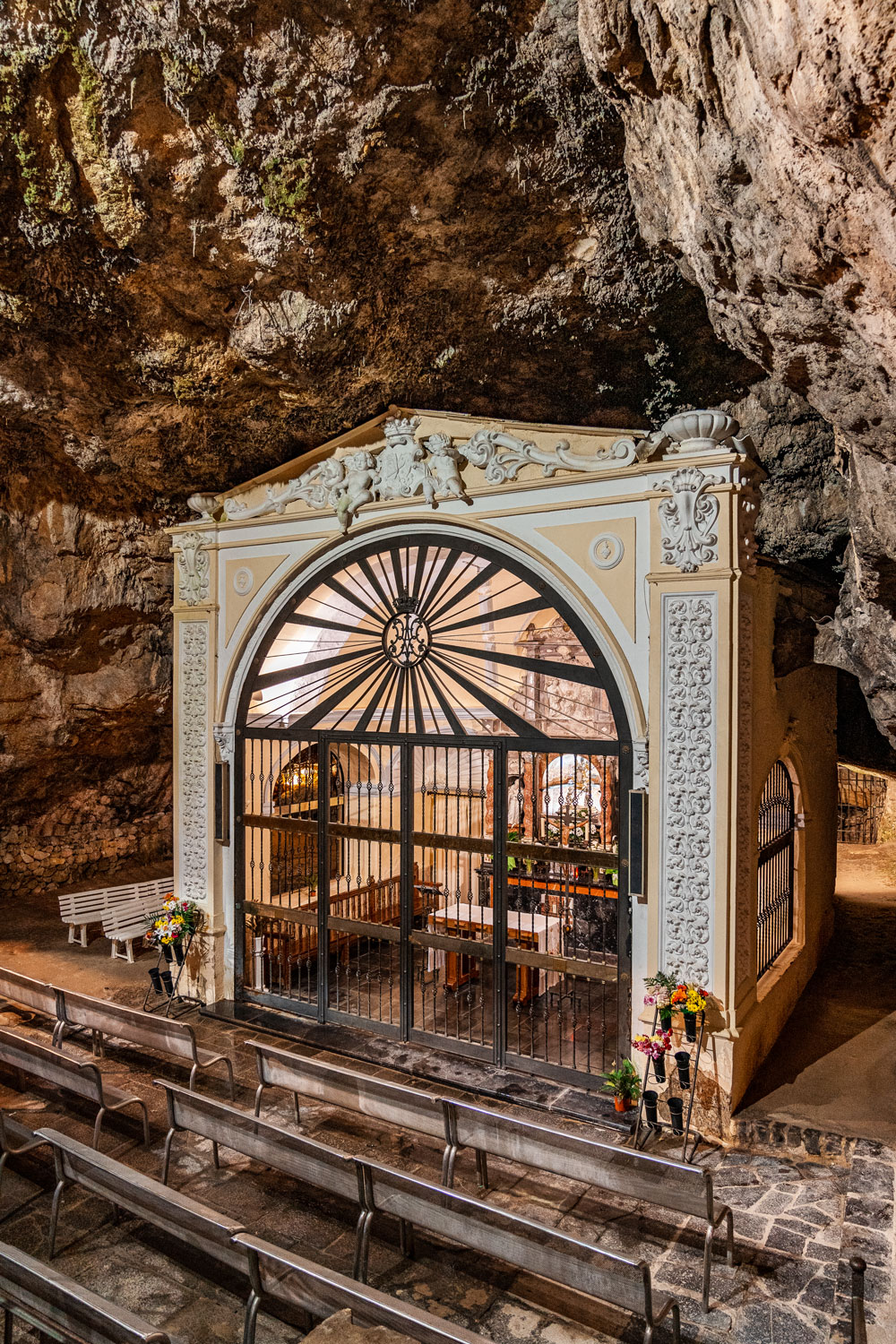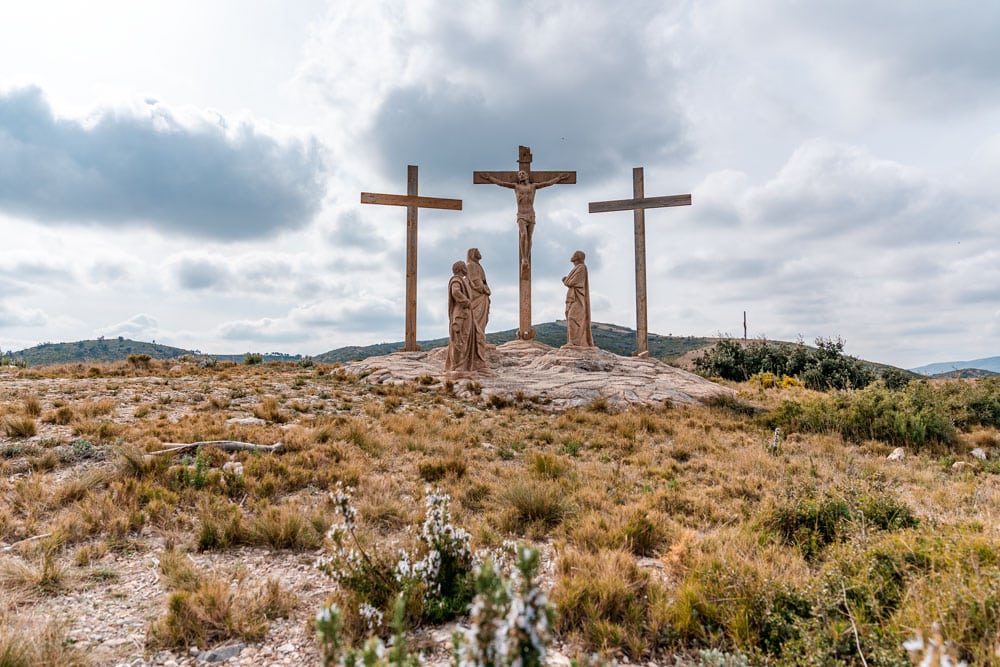 Hike in Park Natural de La Serra Calderona. This National Park has many viewpoints (mirador) and trails. If you are lucky, you might find a man-made BBQ area where you can fix yourself a grilled lunch, if you like (look for paellero or ask locals. Firewood is usually provided, but during weekends or bank holidays, these places tend to be busy, so there might be a shortage).
Google Maps and satellite view will show you in detail and I recommend asking locals or in a tourist office in Valencia. They should be able to help you what are the best or easiest routes.
Visit the Ducal Palace & relax on the beach in Gandia – This coastal town is the perfect stop when you are after some sunshine, beach time, or just a stroll around the town. The Playa Norte beach is the best one in the area.
The Ducal Palace in Gandia is worth visiting, and if you arrive by train, you can get a discount on the entrance tickets (only available when visiting on the same day you arrive though).
Useful information when planning day trips from Valencia:
The Parques Naturales website has some basic information on how to get to the interpretation center of Albufera Park by car, bike, or bus from Valencia, as well as a map of the park. It also includes interesting facts about the area.
Simat de Valldigna – General information.
On the Palau Ducal website, you will find all the info regarding tickets, opening times, and discounts. At the moment they have 20% off of entrance ticket if you present RENFE (train) ticket. Otherwise 6 euros (around 6 USD) and this place as well as many other places in Spain has a siesta (a.k.a. lunch break), so make sure to check it before you plan your Valencia day trips.
Useful information about Xativa Castle including admission prices, opening hours, and directions – Xativa Turismo.
More about Gandia – how to get there, fiestas, beaches, and places of interest.
Sanctuary "Santuario de la Cueva Santa" is technically outside the province of Valencia, but it's still a short 1-hour drive and makes a nice day trip from Valencia. If driving from Alcublas, road nr. CV-245 will bring you there.
RELATED