Visit Beckov Castle, a medieval fortress built on a steep rock overlooking the village of Beckov. A popular place to visit in Slovakia, this ruin is only an hour drive from Bratislava.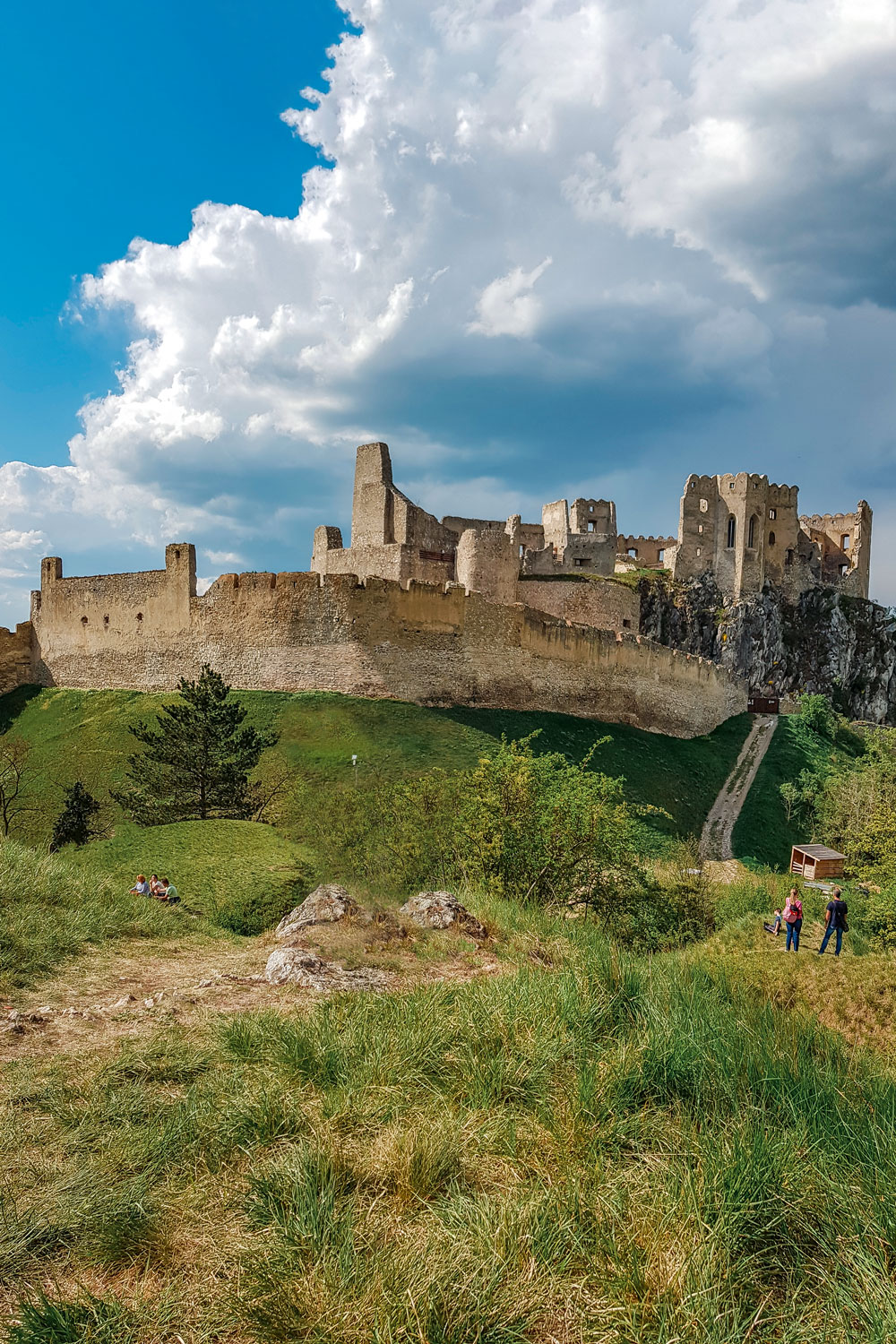 This post contains all you need to know before visiting Beckov, including directions, parking, and visitor information.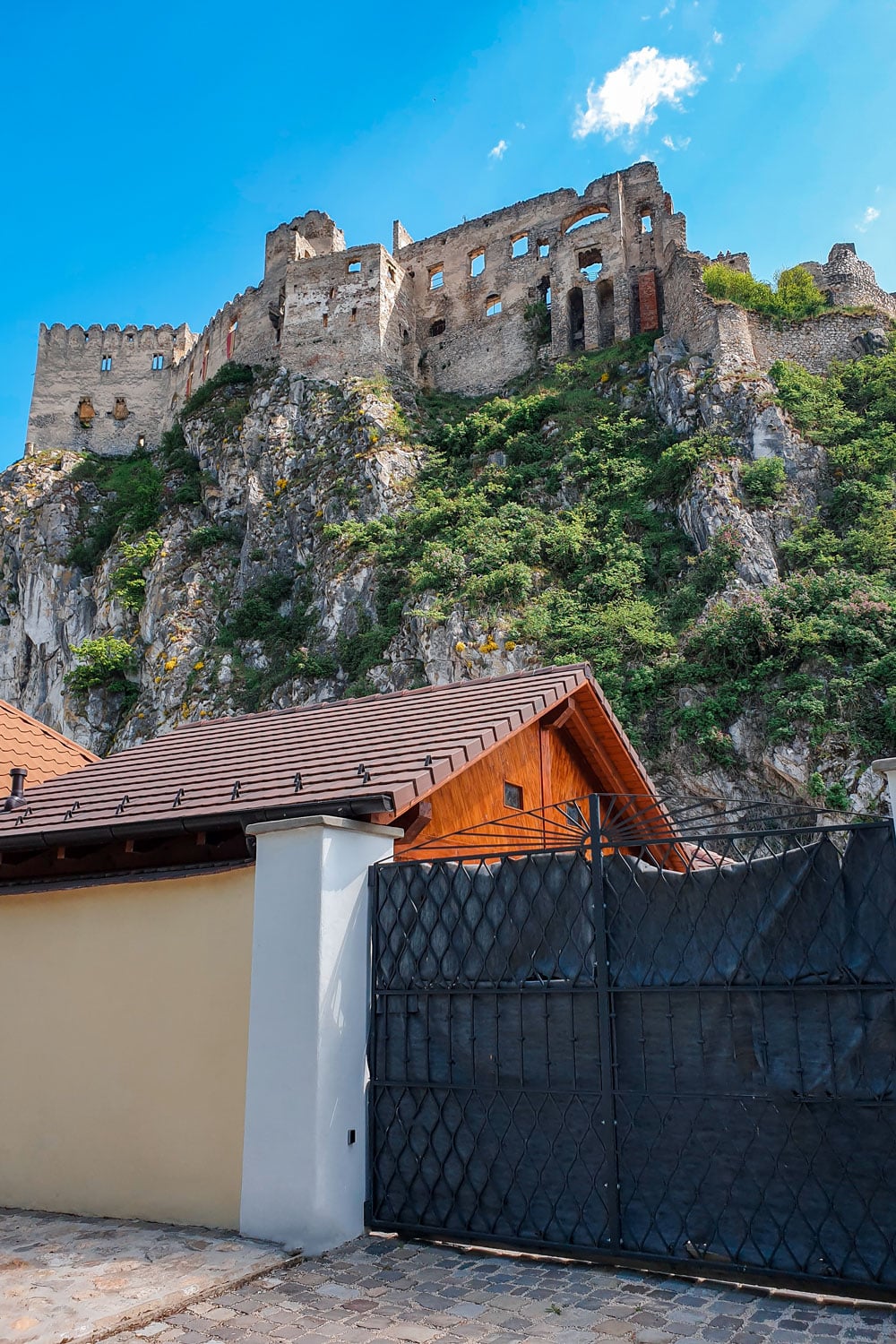 What to see
This large fortress with Gothic and Renaissance elements was once owned by various powerful families, noblemen, and dukes. Thanks to one of the last owners of the castle – the Banffys, the fortification system was improved.
This prevented Turks from conquering it at the end of the 16th Century. However, in 1729 it turned into ruins after an extensive fire and was never lived in after.
Today, you can explore the grounds and imagine what life looked like in medieval times. Explore water tanks, well, Gothic staircase, chapel, and other areas to learn about one of Slovakia's most popular castles.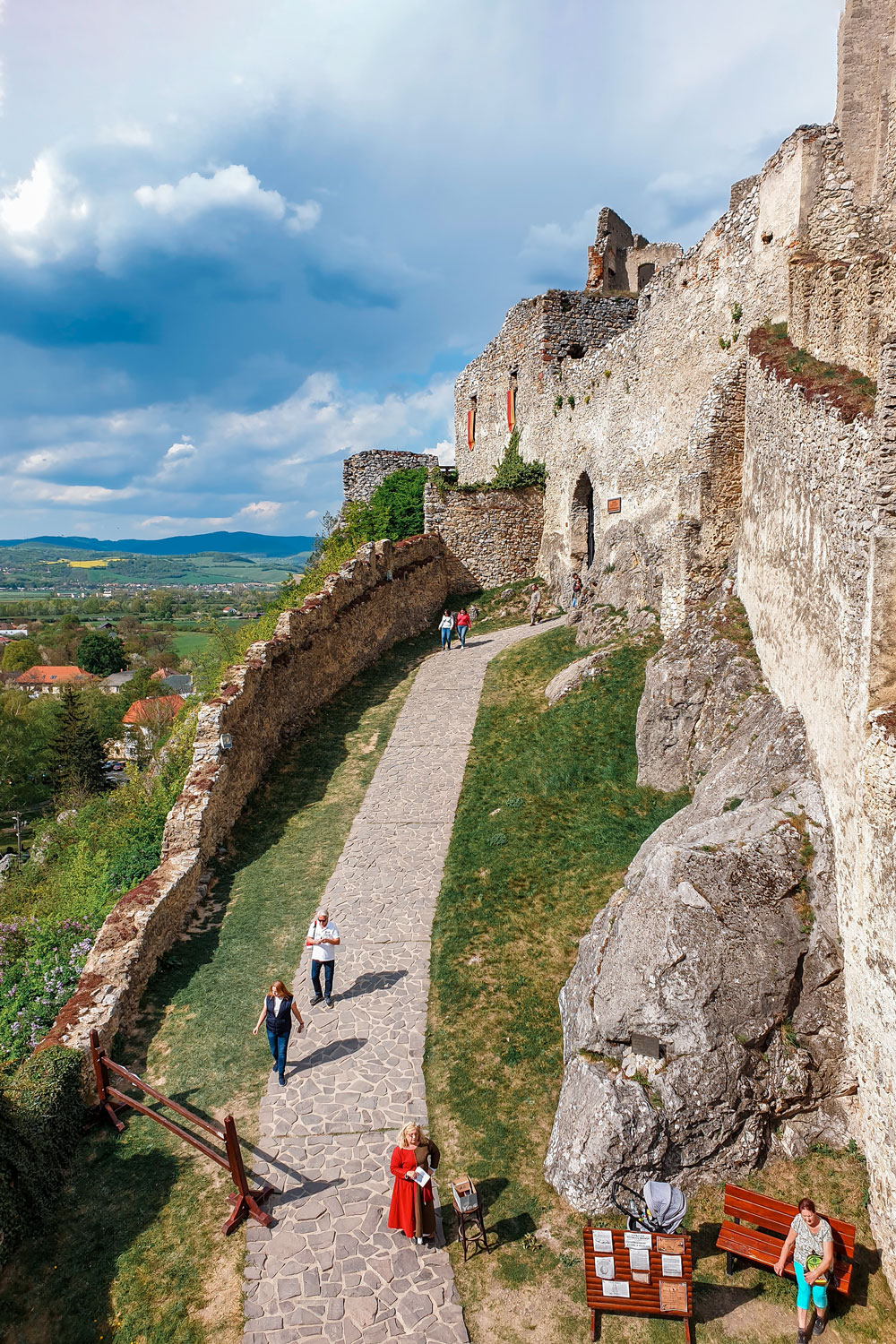 How to get there
From Bratislava, take the D1 highway/motorway direction Žilina. Exit near Nové Mesto nad Váhom and drive the 515 road, then 507 which will bring you directly to the village of Beckov. It takes about an hour by car.
From Trenčín (a must-see town with iconic Trenčín Castle) it only takes about 20 minutes via road 507. There is also a bus connection from Trenčín main bus station to this village.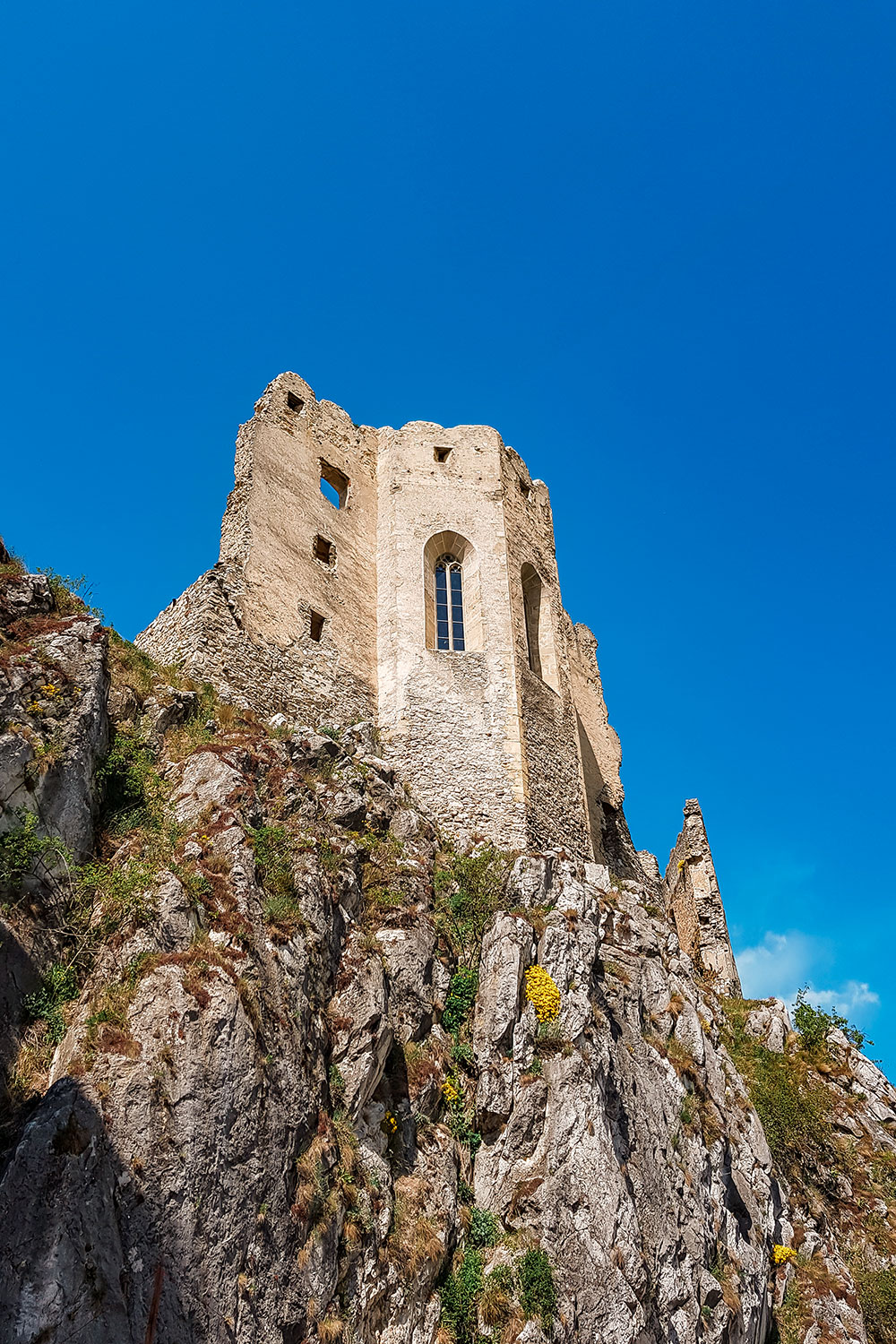 Parking
There are 5 parking areas in the village under Beckov Castle (map link included below in the "useful information" section).
The closest one is a 5-minute walk along a well-maintained road suitable for kids and the elderly.
Facilities
Beckov Castle might only be a ruin, but it is a popular one. Tourists will find toilets, refreshments with some fast-food items as well as souvenirs there.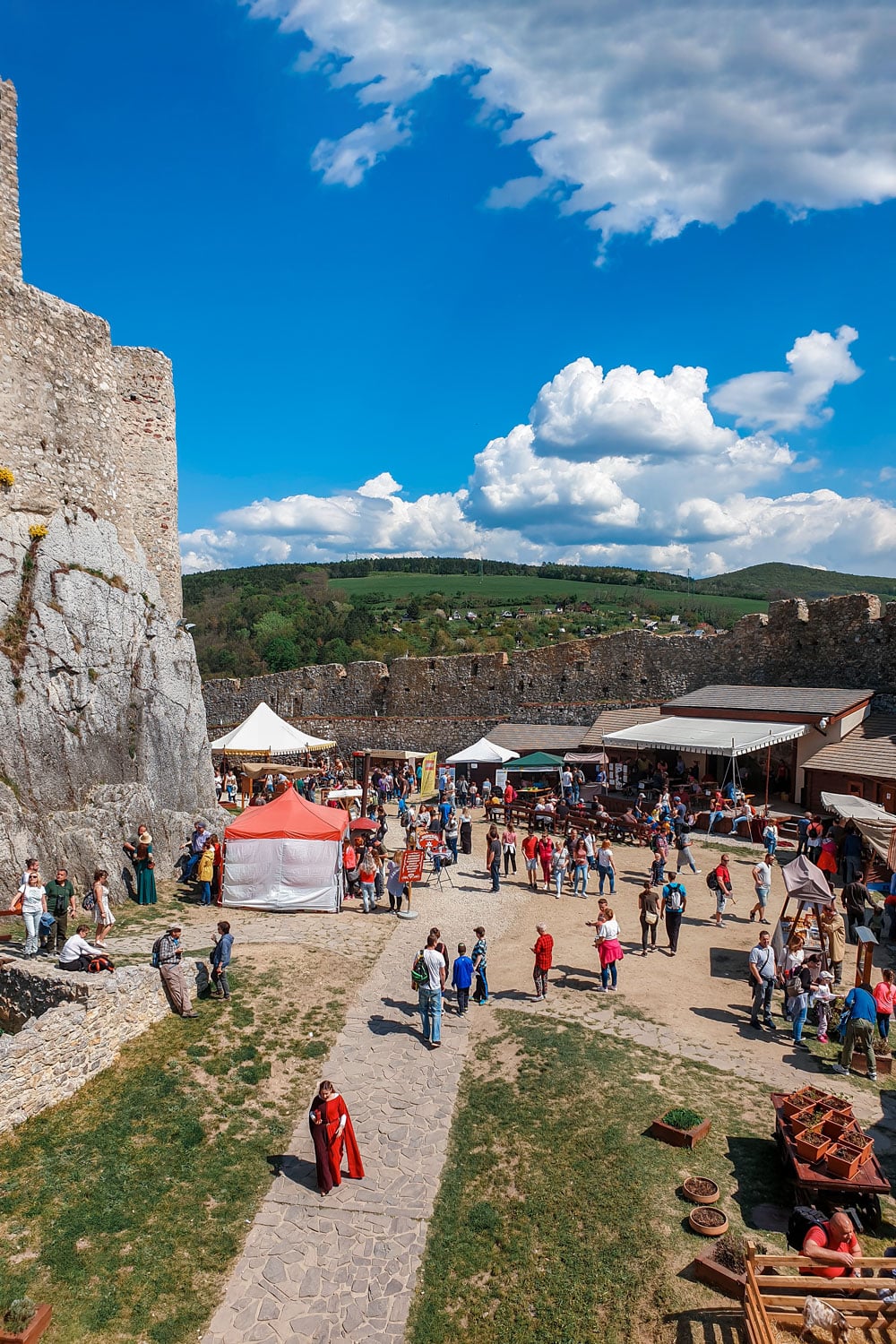 Opening hours
High season – April to September: 9 am – 6 pm, daily.
Low season – The times and days when the castle is open change each month so for the most up-to-date information, check out the official website of Hrad Beckov (see the bottom of this post for info on how to search in the Slovak language).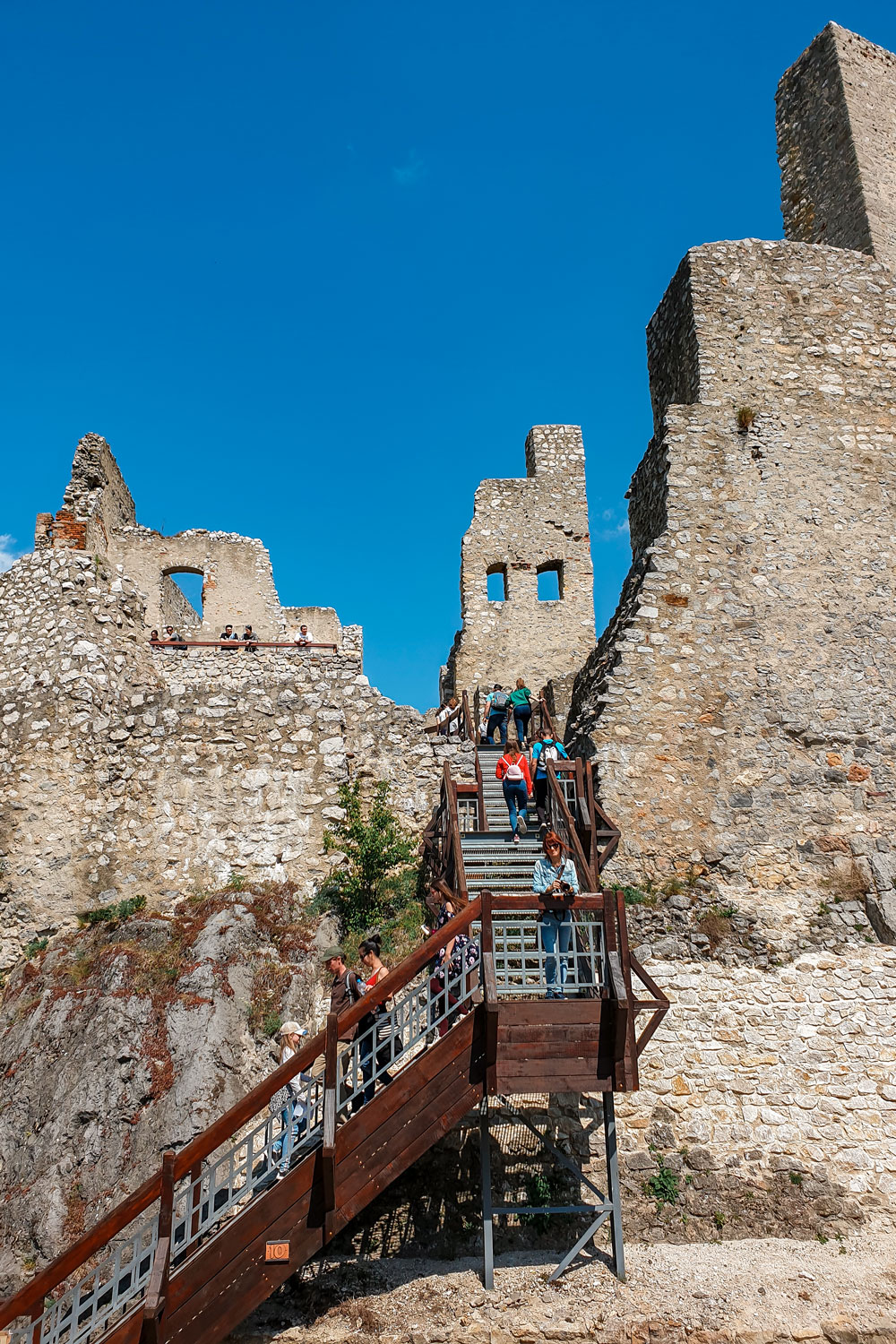 Tickets
Again, the prices vary, depending on the time of year.
High season – 5 euros (adult), 3.50 euro (kids 6-15 years of age), 0.50 cents (kids 3-6 years)
Low season – 4 euros (adult), 2.50 euro (kids 6-15 years of age), 0.50 cents (kids under 3-6)
The ticket price includes a guided tour, but this is completely optional. It lasts about 45 minutes.
You will also get a leaflet with a map and more information so you can explore the castle at your own pace. They provide information in several languages.
When there is a program scheduled, the price is 1 euro higher than the high-season ticket.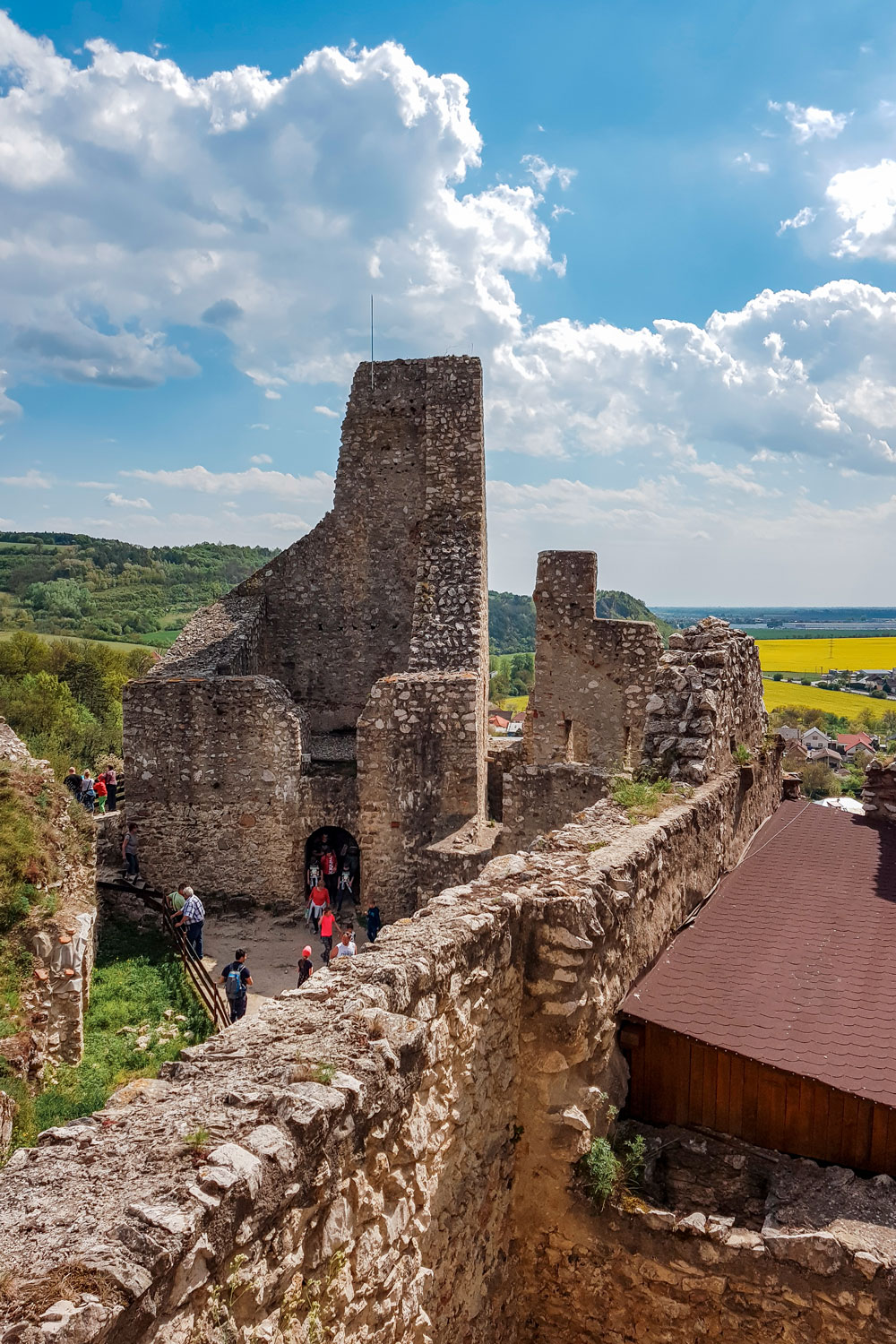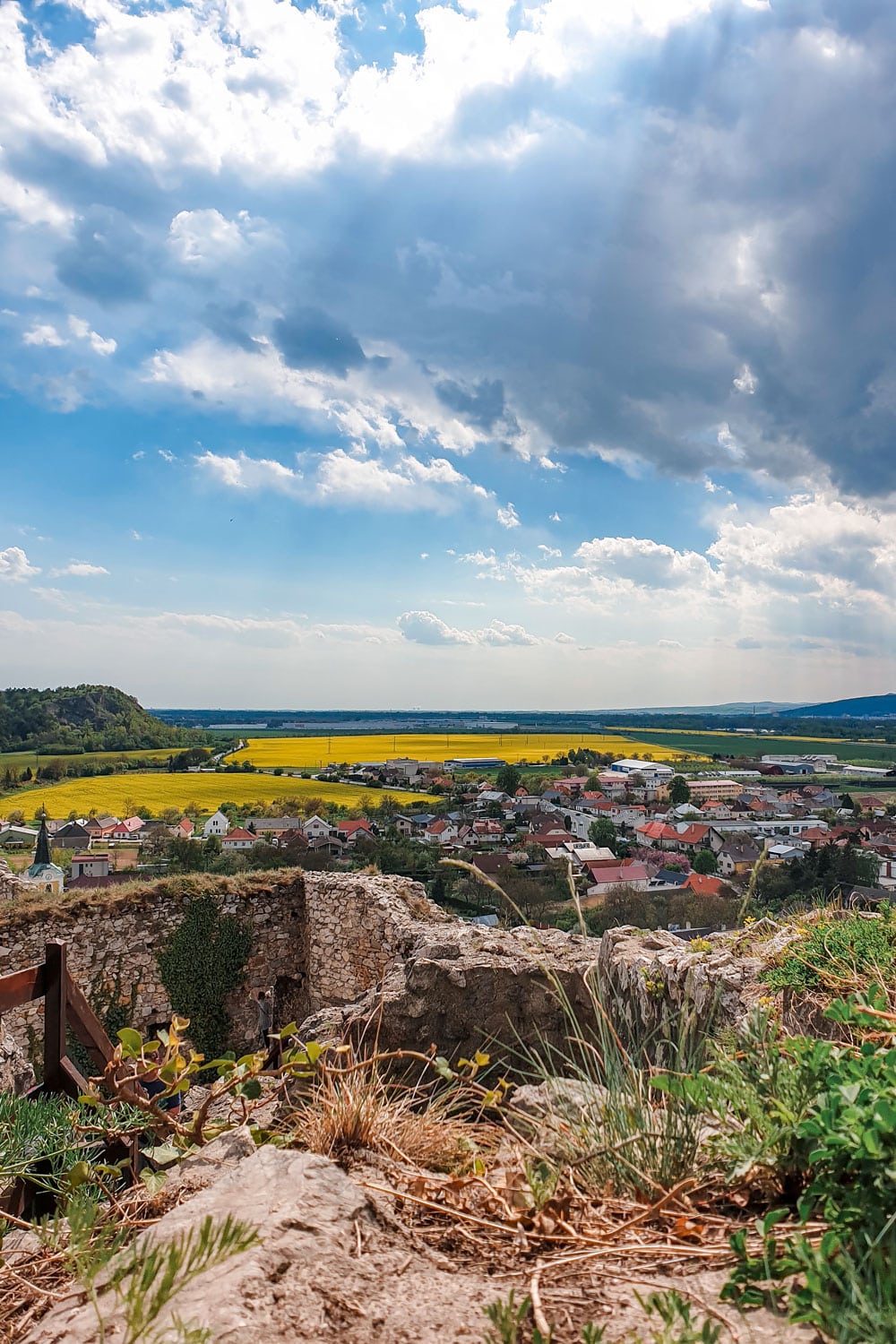 When to visit
High season is the best time to visit as there are usually activities, falconry shows and other interesting events taking place at the castle.
In July, the castle hosts a festival called Beckovské Slávnosti. It is a fun event full of music and various shows. Part of the festival is also a crafts fair. In 2023, it takes place on the 22nd and 23rd of July. Tickets are double the price though.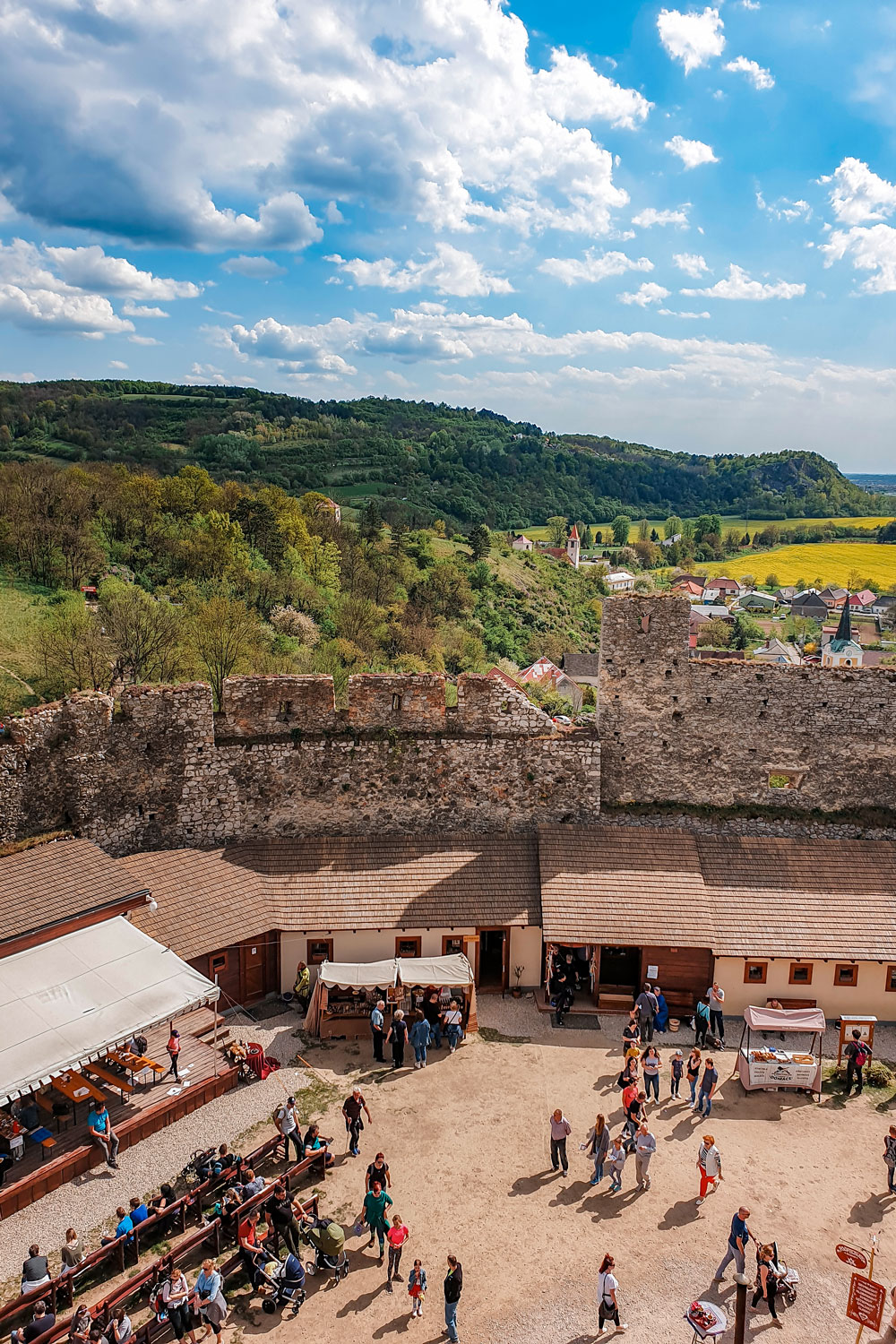 Useful information
The last entry to the castle is 30 minutes before the closing time!
It is possible to bring pets as long as they are on a leash. You might also need mouth protection. Note that some days they host falcons so during the show you must hold your dog to avoid any accidents.
This map with Beckov parking shows you where to leave your car when arriving at Beckov village. There are 5 parking areas in the village. If you leave your car at the farthest one, you will need 20 minutes to get up to the castle by walk. The closest one is a 5-minute walk from the castle.
Ambrovec Curia house (Kúria Ambrovec) in the village houses an exhibition of local history so why not visit as well? You will find it near the local park.
Looking for more things to see in Trenčín? The Roman inscription, a Jewish synagogue, or medieval Town gate are among few. We highly recommend visiting!