Trenčín Castle is one of the most beautiful castles in Slovakia. Built on a rock overlooking the town of Trenčín, this medieval structure is a must-visit when in the area!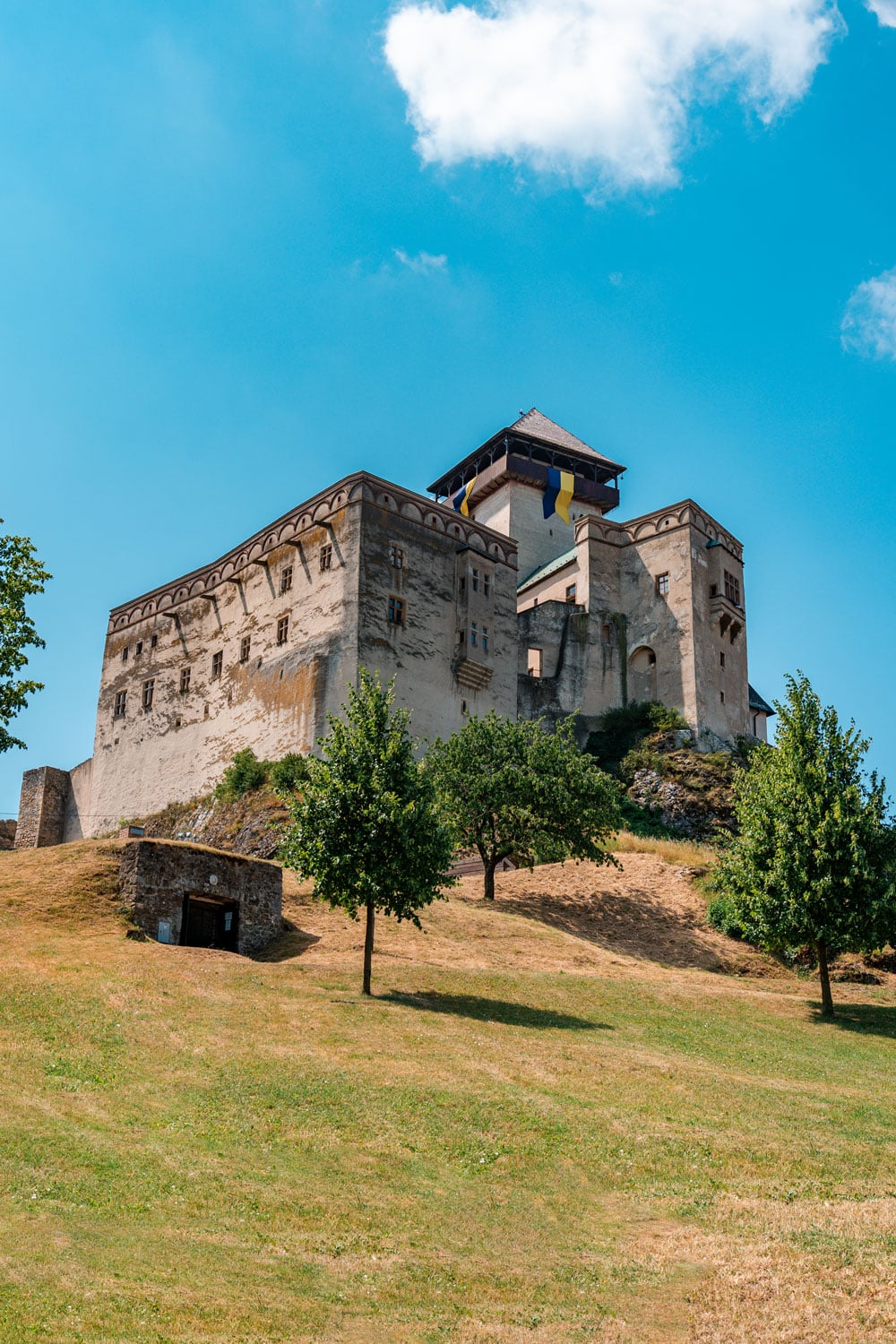 In this post, you will find all you need to know about Trenčín Castle from opening hours, and the best times to visit, to tips, and useful information.
The town with its castle is a stone's throw away from Slovakia's main motorway – D1 and only a 1.5-hour car ride from Bratislava, it's the capital city.
So, whether you are spending some time in Western Slovakia or simply passing through the country when exploring Europe, we recommend making a stop there.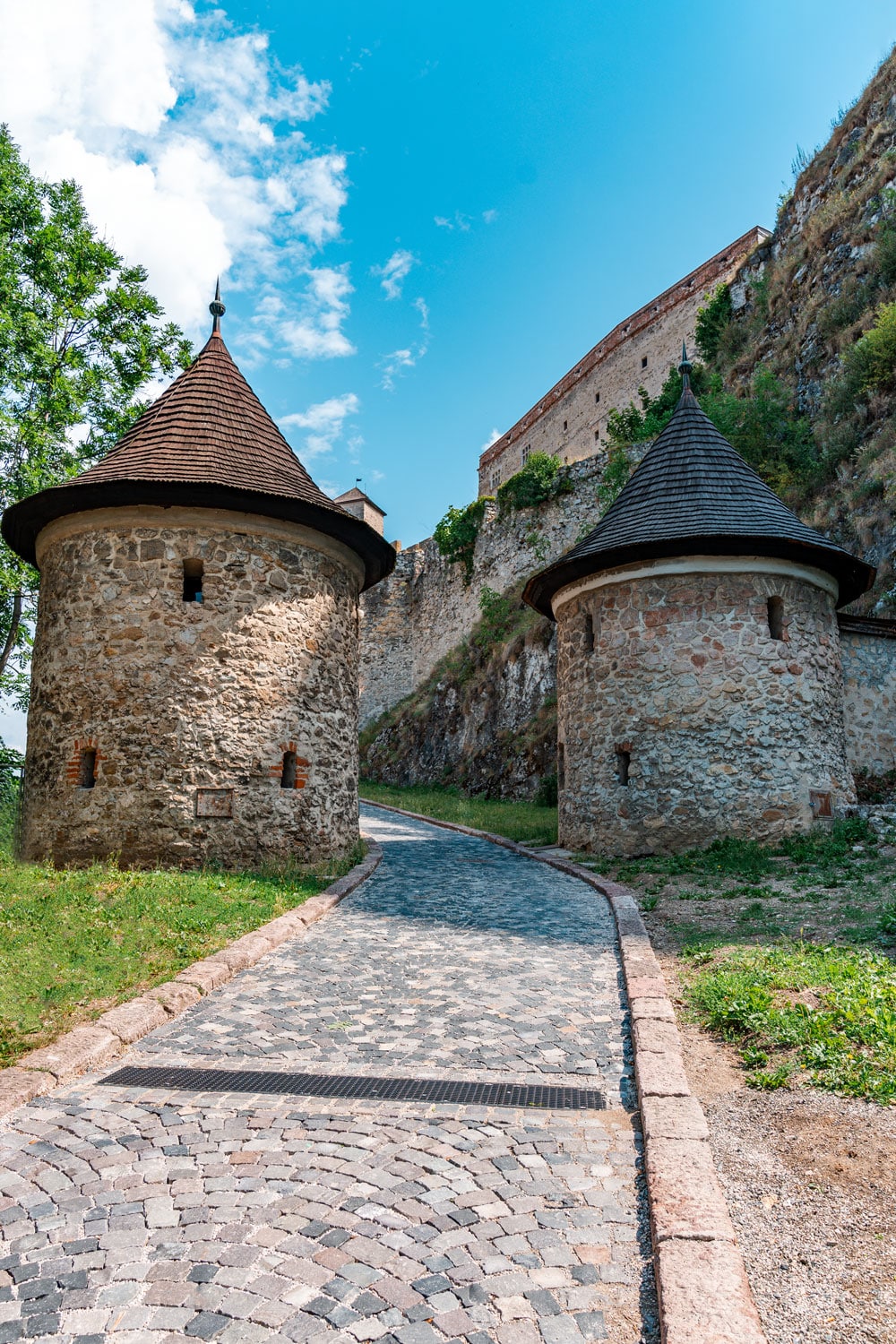 How to get to the castle:
From the town square "Mierovo namestie" you can get to the castle 2 ways. Either you climb the 16th-century stairs that you can access from Farska Street or walk along Matusova Street which is just a short walk from the Hotel Elizabeth.
From Brezina – the town's forest park.
Good to know:
The castle grounds host various performers throughout the summer. These usually take place in the evening. If interested, ask for more information at the tourist office located on the Mierovo Namestie – Trenčín's main square.
There are also various workshops and activities such as archery, falconry, or medieval knights.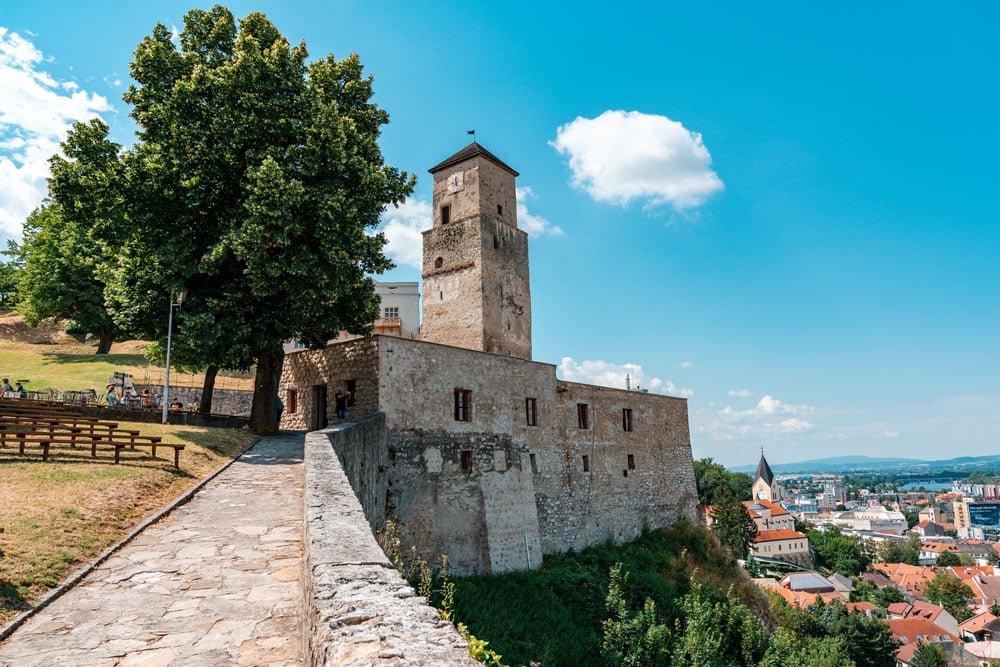 Tickets:
Grand tour – With a tour guide, Tower is included in this price (11 euros per adult).
Basic tour – Without a tour guide, still plenty to see but if you are after stunning views of Trenčín and its surroundings, then the grand tour is a must (8 euros per adult).
The Grand tour starts every full hour from 10 am until 5 pm in summer.
Good to know:
Make sure to get to the ticket office at least 15 minutes before the tour starts to be able to attend! If you don't, you will have to buy tickets for the following hour or just visit the basic tour as we did.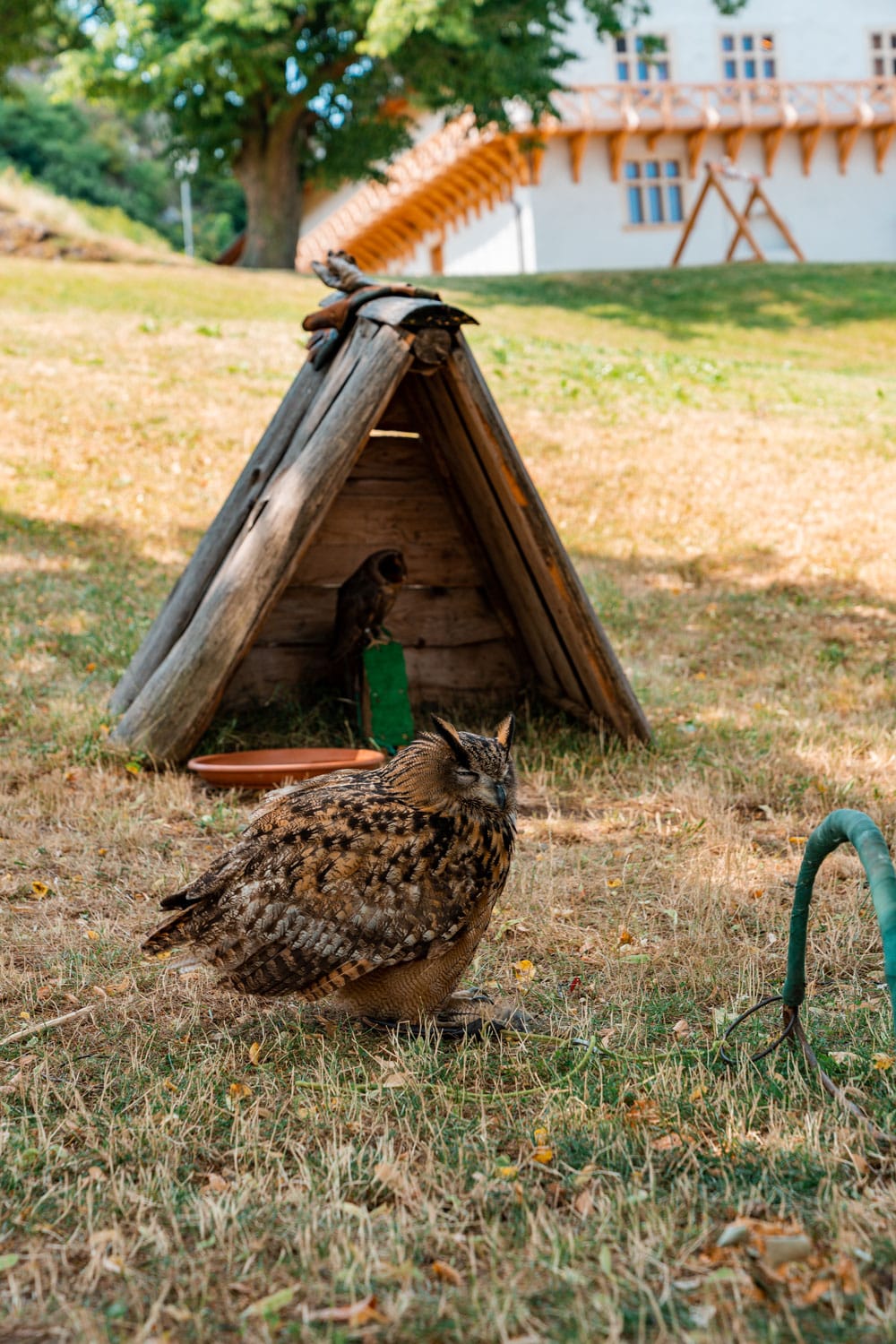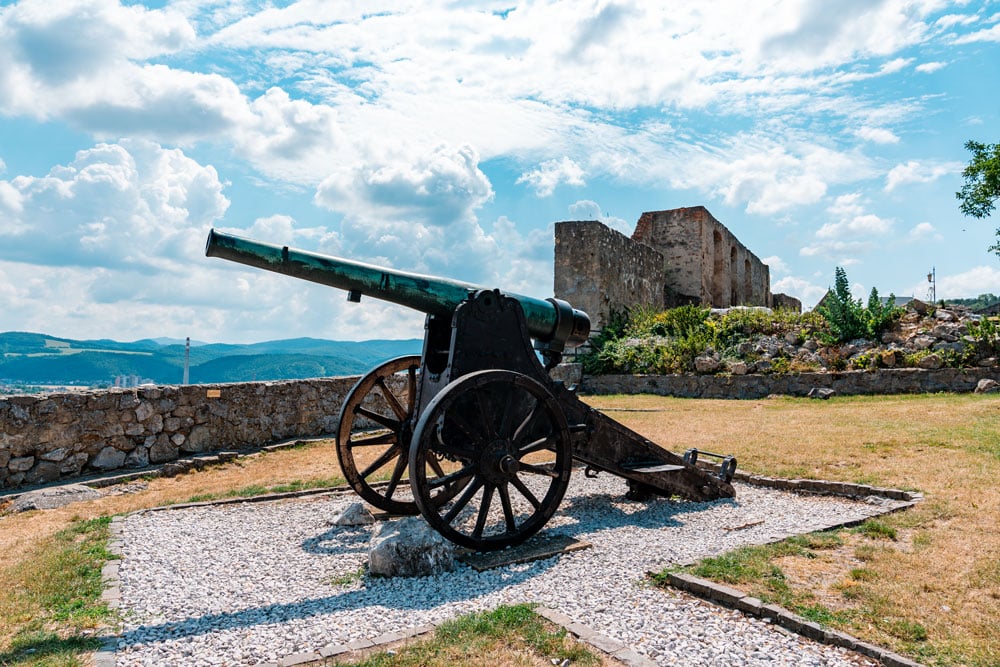 Opening hours:
The opening hours vary depending on the season, so it is best to check their official website. It is in Slovak language only, but you can simply translate the page into English yourself.
In general, Trencin Castle is open from 9 am and closes at 6:45 pm in high season (May to September). In low season, they close earlier.
It is also good to remember that not all the entrances are always open in winter. To avoid disappointment, make sure to confirm this before you plan your trip to Trencin.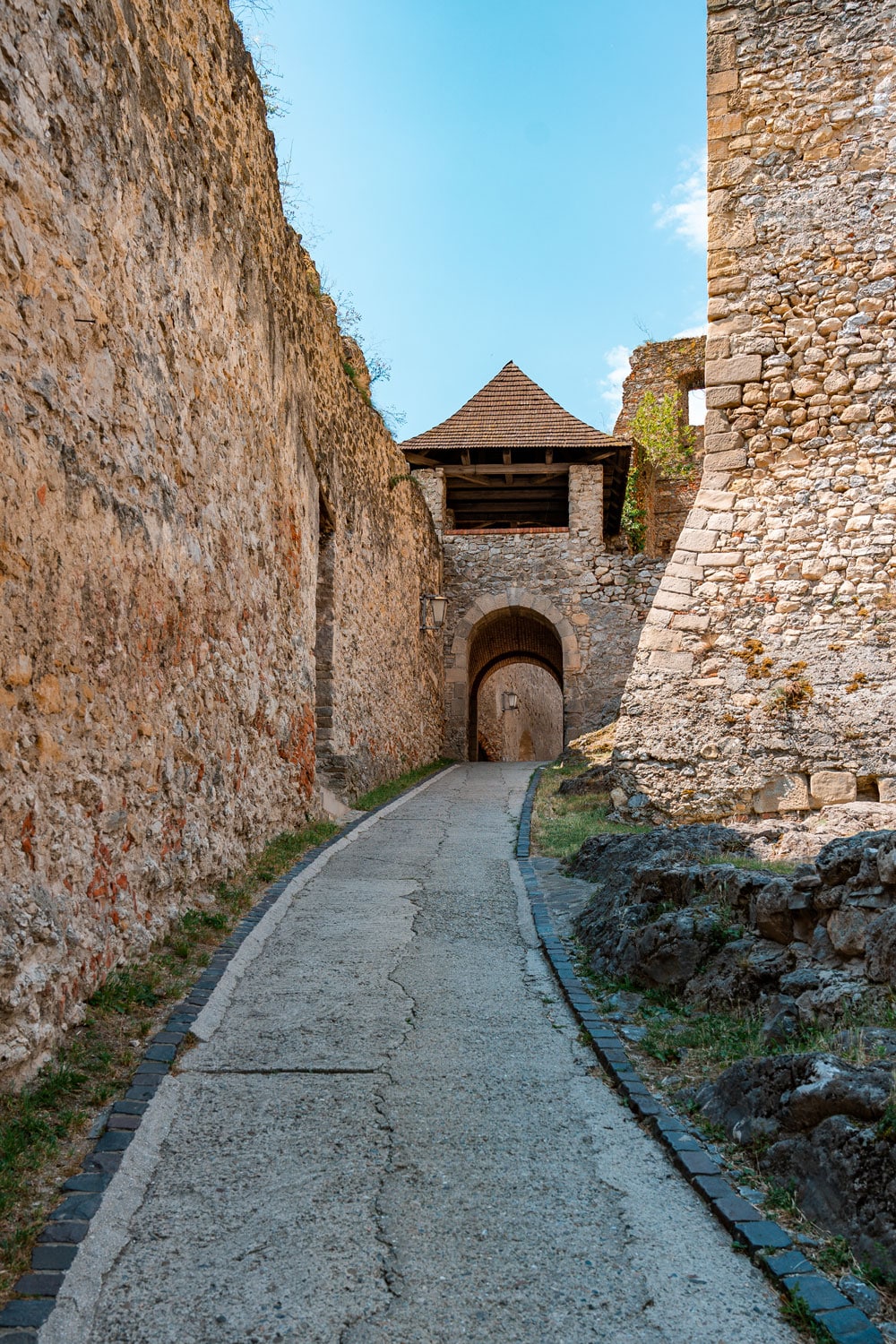 Tips when visiting Trenčín
Make a stop at Hotel Elizabeth and ask to see a Roman Inscription that the Romans left on the castle rock as a memory of their victory over German tribes in the year 179. It's free!
In 2023, the admission fee to Trenčín castle includes also an entrance to the house of a medieval hangman (Katov Dom) as well as Charnel house (Kostnica), Trenčín museum, and a few other places. Make sure to ask at the ticket office, if interested!
For the climb up to the top of the tower, you need to use quite a narrow staircase. If you don't like tight spaces, this might not be for you!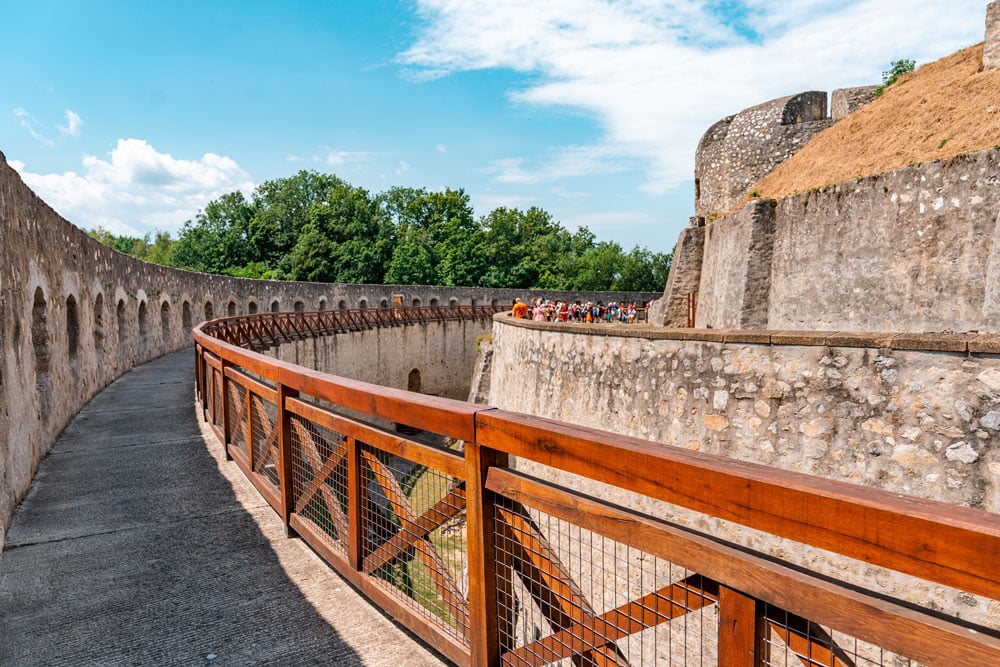 Should you visit Trenčiansky Hrad?
Yes, you should! The castle is the main tourist attraction in the town. There is plenty to explore from Clock Tower, Matthew's Tower, the Well of Love, and a few palaces to barracks or fortification walls.
Information leaflets are also in English and provide good information about everything you get to see there.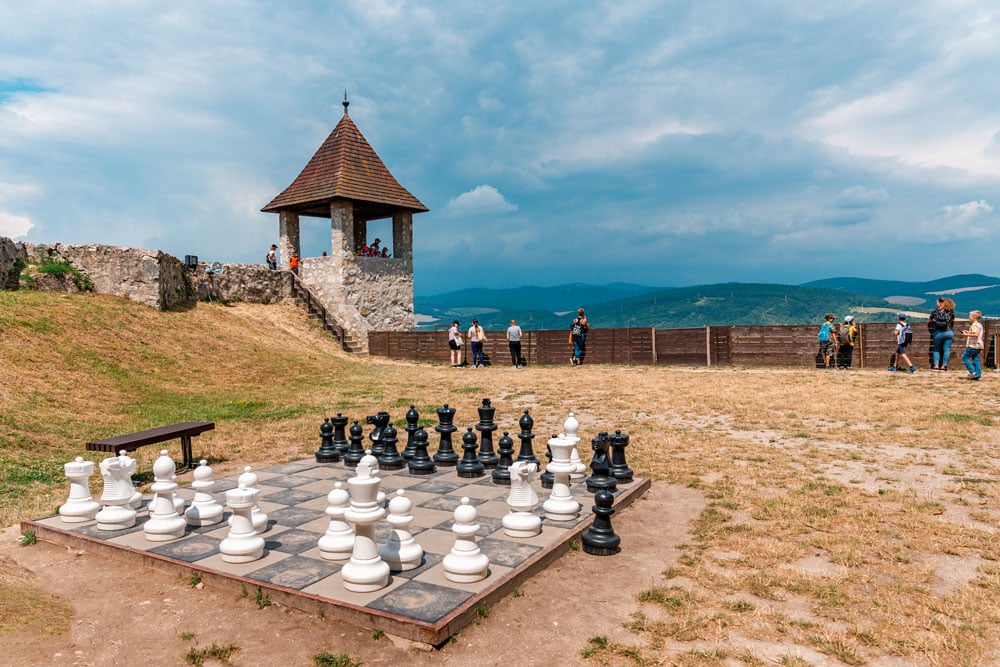 When is the best time to visit?
Any time. Keep in mind that summer can get pretty busy, especially during weekends or special events.
In July, Trenčín hosts the biggest open-air summer festival in the country called Pohoda. During this time, the town itself as well as the whole area is extremely busy so avoid those dates unless you plan to attend the music event!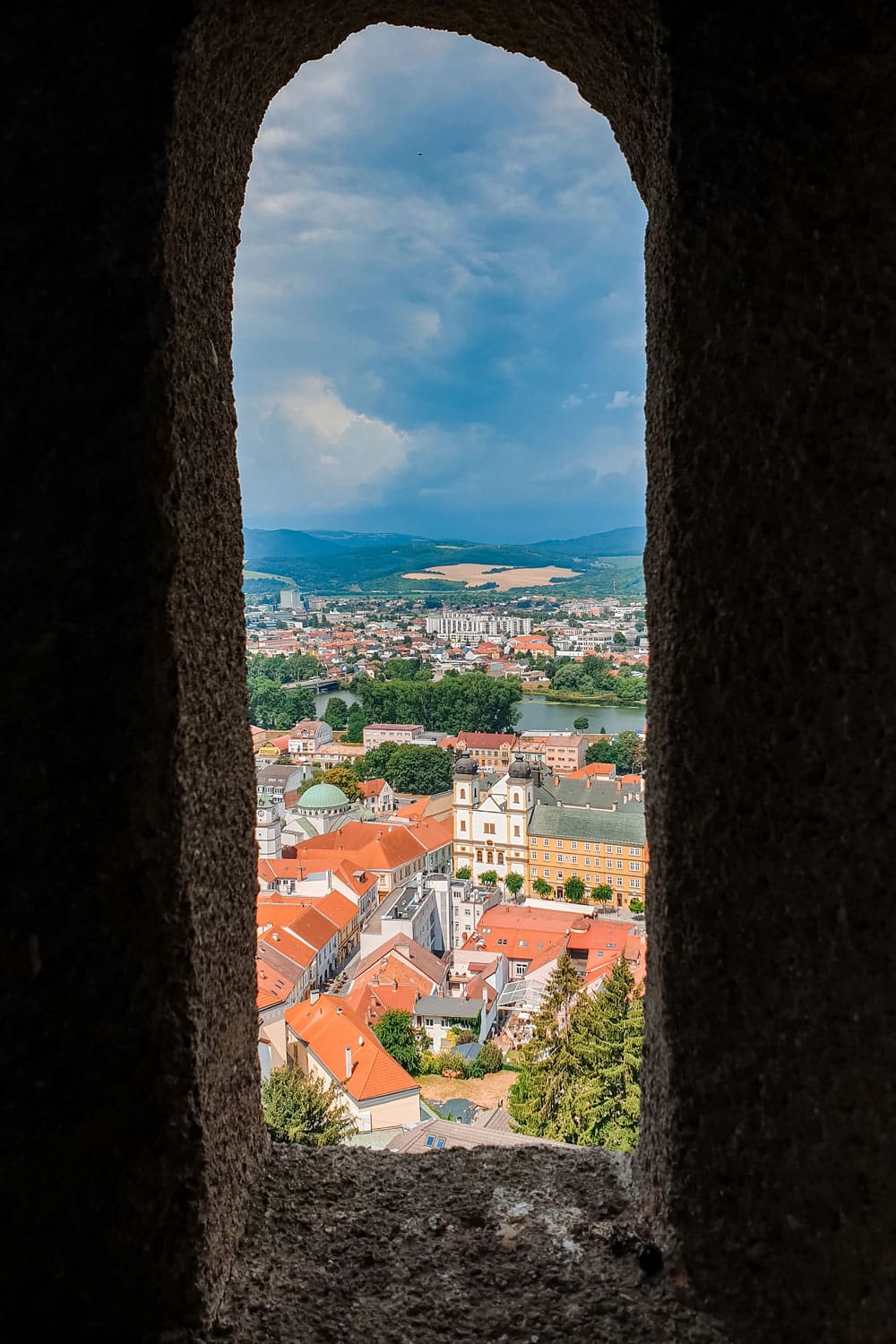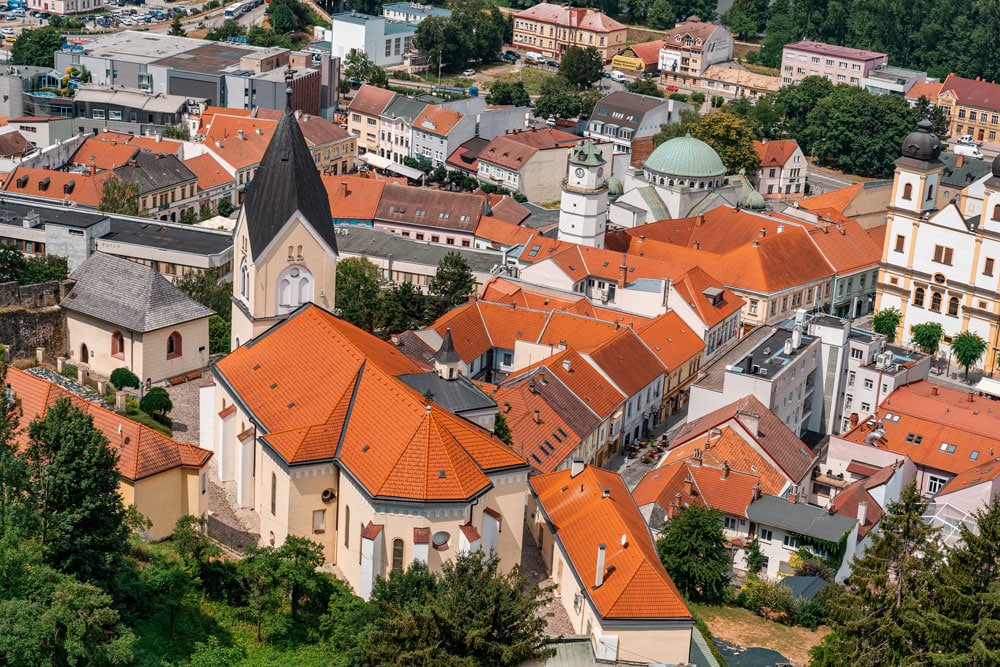 How much time do I need to visit?
Trenčín castle is one of the largest in Europe so allocate plenty of time to visit. I would recommend 2–2.5 hours for the basic tour. 3-3.5 hours for the grand tour. You might stay even longer if there are workshops or other programs.
Useful websites: